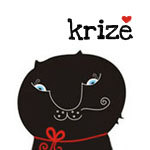 OOAK stuffed art doll - Elena and her Cloud.

If I am angry - that´s because I have my cloud up on my head.
And if don´t respond you - is because my cloud don´t let me.
I wish I could leave him abandonated...
But...

My cloud is very small and soft, like my cat...
like a belly of a tiny mouse...
like a little raindrops singing on my window...

Many times I speak with him while stroking the borders
- Tell me, why are you following me everywhere? Why you make me angry with a whole world?
But he never contests. Only smiles looking at me from above...
And I am so small...

I am sure, that one day, I will put my favorite pijama on
and leave him on a newly painted bench
- Will he miss me?

- Ah, little cloud, please leave me calm!

Elena´s size: aprox. 4"x7.5" (10x19 cm.)

Made of: fabric, felted beads, felt and painted with acrylic ink.

IMPORTANT:
I am not responsible for the inappropriate use of my toys (they can not be used by small children without supervision of their parents). I make all my things with love, so they must be threated with love too.
------------------------------------------------------------
Si me enfado - es porque tengo una nube encima de mi cabeza.
Y si no te contesto - es porque mi nube no me deja.
Me gustaría dejarla abandonada en la orilla del río.
Pero...

Mi nube es pequeñita y muy suave, como el pelo de mi gato
como la barriguita de un ratoncito
como la lluvia de gotas pequeñas, que canta en mi ventana...

Le hablo muy a menudo y le acaricio los bordes
- Porque me sigues a todas partes? Porque me enfadas con todo el mundo?
Pero ella nunca contesta, solamente se ríe a escondidas
mirando desde arriba y yo - tan pequeñita...

seguro que algún día me pongo mi pijama de colores
y salgo a la calle y me atrevo a dejarla en un banco recién pintado.
- Se aburrirá sin mí? - me preguntó.

- Ai nubecita, dejame tranquilita!

Tamaño de Elena: 4"x7.5" (10x19 cm.)

He usado: fieltro, bolas de fieltro, tela, hilos, pintura acrílica.

IMPORTANTE
No soy responsable por el uso inapropiado de mis juguetes (por niños pequeños sin supervisión de sus padres). Hago todas mis creaciones con mucho cariño y quiero que se usen de un modo adecuado y solo traigan alegrías!
OOAK Art Doll - Fabric Stuffed doll - Collectible doll
Overview
Handmade item
Materials:

felt, fabric, beads, acrylic

Feedback: 439 reviews
Ships worldwide from Tui, Spain
Listed on Mar 13, 2014
10536 views