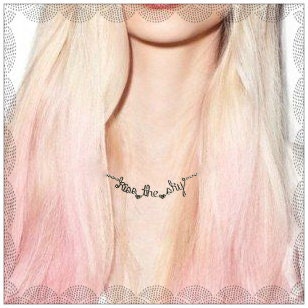 Conjures an incarnation of the caster's innermost positive feelings, such as joy, hope, or the desire to survive, known as a Patronus. A Patronus is conjured as a protector, and is a weapon rather than a predator of souls: Patronuses shield their conjurors from Dementors or Lethifolds, and can even drive them away. A Patronus "cannot feel despair, as real humans can, so Dementors can't hurt it." The conjured Patronus protects the witch or wizard that summoned it, obeys his or her commands, and fades away shortly after it is no longer required. When conjured, a Patronus appears silvery, ethereal, and semi-transparent. Improperly formed Patronuses range from momentary formless bursts of silvery mist, to poorly-defined forms that are easily defeated or quickly dissipate on their own. A full-fledged (or corporeal) Patronus takes on a fixed animal form that is often significant to the witch or wizard casting the charm. Patronuses summoned by a particular person have been known to change, although this has only been observed in the books in cases of unrequited love, such as Tonks' and Snape's respective Patronuses. In these cases, the new Patronus takes on the form of an animal associated with the love interest. Rowling has said in online interviews that Snape was the only Death Eater to be able to produce a Patronus. According to her this is 'because a Patronus is used against things that the Death Eaters generally generate, or fight alongside. They would not need Patronuses'. According to Fantastic Beasts and Where to Find Them, the Charm is also the only known defensive spell against Lethifolds.
Hand-wrapped wire pendant comes with your choice of:
7 inches (bracelet)
9 inches (anklet)
16 inches choker length
18 inches at collarbone
20 inches just below collarbone
Most of the necklaces are photographed lowercase, however if you would like your words capitalized, just let me know!
This necklace is available in
+ Silver Stainless Steel (pictured, includes stainless chain and clasp)
+ 10 color options ($1.00) (includes stainless chain and clasp)
+Sterling Silver Plated ($5.00) (Includes sterling silver plated chain and clasp. This is my recommendation, as it's the highest quality and longest lasting option.)
I am currently offering a buy 3 get 1 sale on all listings, so take advantage of the opportunity to stock up on really unique awesome gifts for any occasion throughout the year. Please refer to the "policies" section of my shop for details on this offer.
As with all handmade items created on a per-order basis, each piece is entirely unique. It will resemble the picture almost exactly, but not perfectly. Please allow for slight variations and artists license.
Every month, 10% of your purchases at Exaltation go to making the world a better place, chiefly through supporting education across the world.
Returning customers get 10% off all future purchases. This is my way of saying thank you to those wonderful folks who support my shop. You'll receive a coupon code after your first purchase that you can use from then on out.
Please Remember to Leave + Feedback after you receive your lovely hand-wrapped gift in the mail, beautifully packaged in hand-dyed stationary similar to the background of these photos! :)
Click here to browse the shop: -->
http://www.etsy.com/shop/exaltation
<--
Click here to order a custom necklace with a different name, word or phrase:
-->
https://www.etsy.com/listing/60276273/custom-necklace-any-word-name-or-short
<--
Click here to visit the website: --> http://www.shadesofexaltation.com <--
Expecto Patronum Harry Potter Spell Necklace
Overview
Handmade item
Materials:

steel, stainless, sterling, silver, plated, wire, love

Made to order
Feedback: 905 reviews
Ships worldwide from New Mexico, United States
Listed on Mar 30, 2014
14790 views