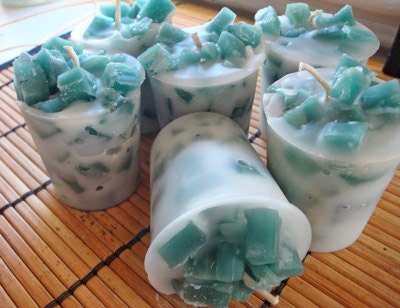 Want to try several of our 650 scents?
Try it trail/travel size! We've separated scents by category so you aren't scrolling for days and make picking your type of scent easier.
***NEW Paraben & Sulfate Free ingredients****
Our high quality, Shea Butter Body wash gently cleans the skin without overstripping. The moisturizing Shea butter and jojoba oil keeps the skin soft with a satisfying clean.. A wonderfully rich lather without drying the skin. You will love it.
Choose from over 40 sweet and nutty scent fragrances:
♥Unscented
♥Almond
♥Apple Butter
♥Banana Pudding
♥Black Forest Truffle
♥Brown Sugar
♥Brown Sugar and Fig **NEW**
♥Butter Brickle **NEW**
♥Buttercream
♥Buttermilk Pancakes
♥Butterscotch Candy **NEW**
♥Butterscotch Pudding **NEW**
♥Cake Batter Ice Cream **NEW**
♥Candied Chestnuts
♥Candy Corn
♥Cappuccino Brulee
♥Caramel
♥Caramelized Pralines **NEW**
♥Chocolate Fudge **NEW**
♥Chocolate Mint **NEW**
♥Chestnuts & Brown Sugar
♥Cotton Candy **NEW**
♥Cream & Sugar
♥Creme Brulee
♥Dark Chocolate
♥Deluxe Vanilla
♥Enchanted Vanilla
♥Lady Chocolate
♥Frosted Mint
♥Gummy Bears **NEW**
♥Hazelnut
♥Hershey's Chocolate type
♥Homespun Sugar
♥Honeycomb **NEW**
♥Island Kola Nut
♥Jelly Bean
♥Lemon Sugar **NEW**
♥Maple Walnut Fudge **NEW**
♥Marshmallow Madness
♥Milk Chocolate & Coconut
♥Pecan Caramel Swirl
♥Peppermint Stick
♥Pistachio Coconut Fluff **NEW**
♥Smores
♥Southern Style Vanilla **NEW**
♥Spiced Gumdrops **NEW**
♥Sugar & Spice
♥Sugar Cane
♥Sugar Cane & Vanilla **NEW**
♥Sweet Tarts **NEW**
♥Toasted Marshmallow **NEW**
♥Toffee Maple Buttercream Crunch
♥Tooth Fairy Taffy **NEW**
♥Vanilla Almond **NEW**
♥Vanilla Buttercream
♥Vanilla Hazelnut **NEW**
♥Vanilla Wafer **OUT OF STOCK**
♥Vermont Syrup
♥Very Vanilla
♥Warm Vanilla Nutmeg **NEW**
♥White Chocolate
Choose your scent in the "message to seller" during checkout.
----------------------------------------------------
Other scent categories include:
Aromatherapy
Bakery
Beverages
Celestial
Designer types
Fantasy & Royal
Feminine
Floral
Fruits & Vegetables
Herbs, Plants & Spices
Kids
Men
Miscellaneous & Blends
Romance
Seasonal
Tropical
Water & Fresh
Zodiac
contact me for scent descriptions
This listing is for one 2oz/60ml bottle.
=================================================
Looking for the full size? Check out our 8oz pump listing
http://www.etsy.com/listing/60317504/almond-shea-butter-body-wash-8ozB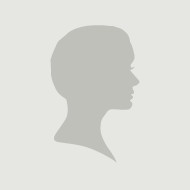 Nikki Makes Scents
Shea Butter Body Wash Sample - SWEET and NUT fragrances
Overview
Handmade item
Materials:

distilled water, polysorbate 20, shea butter, tocopherol, vitamin c, citric acid, fragrance, aloe vera extract, jojoba oil

Feedback: 1408 reviews
Ships worldwide from United States
Listed on Feb 5, 2014
567 views