Protect a free and open Internet
The Internet is built on the principle of openness. For the price of an Internet connection, anyone can spread new ideas or start a business — even spark a new industry. It is this democratic access that makes the Internet so revolutionary. It is what allows Etsy sellers to compete with much bigger and more established brands. It is what allowed Etsy to grow from a tiny company in a Brooklyn apartment to a global platform that hosts over one million sellers worldwide.
As a community, we believe that the basic principle of net neutrality should be safeguarded, and we encourage policymakers to adopt clear rules that allow any business, including micro-entrepreneurs, to compete on an even playing field online.
Latest News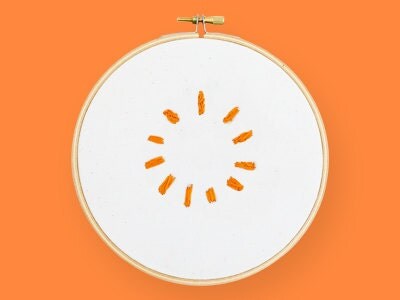 July 12, 2017
Net neutrality is under attack again, and today, we're joining hundreds of organizations to speak up. Etsy sellers know this better than anyone: you depend on a free and open internet to start and grow your businesses. That's why more than 30,000 of you fought back against a dangerous proposal before, and won. We're counting on you to join us once again as we fight to preserve net neutrality. Find out how you can join Etsy, along with hundreds of companies and organizations, to voice your support for net neutrality.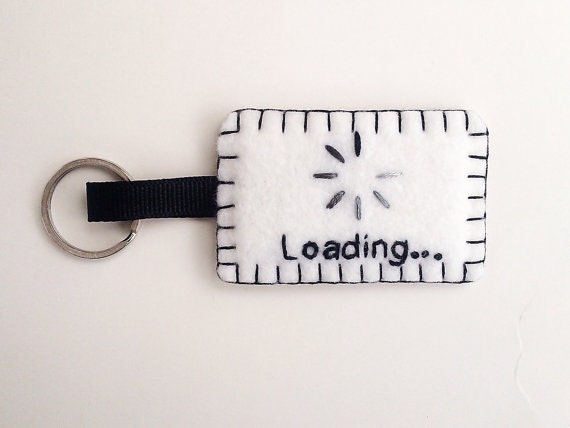 July 13, 2016
The Body of European Regulators of Electronic Communications (BEREC) is currently looking for comments on their guidelines about net neutrality rules in Europe. These rules need to be strengthened to ensure that companies cannot prioritize traffic on their networks or negotiate deals that would slow down access to smaller websites. Ensuring that the Internet remains open, free and competitive is essential to ensuring that businesses of all sizes can thrive online. It's the cornerstone that has ensured the growth of the Internet to date and enabled thousands of Etsy businesses in Europe to sell online and build businesses on their own terms. Let's help to keep it that way!
Our response to the consultation is here. You can help by responding directly to the consultation here or via savetheinternet.eu.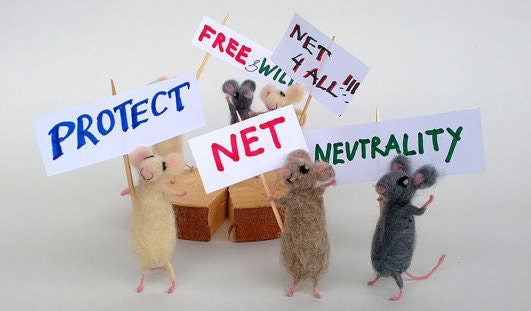 June 14, 2016
The courts just upheld the strong net neutrality rules we fought so hard to win, guaranteeing that the Internet will remain an even playing field for the millions of micro-businesses who depend on the open Internet to reach consumers and compete globally.
The Etsy community deserves a huge amount of credit for this win. Ever since the FCC proposed rules that would have allowed big companies to pay for faster access to consumers, we've been right in the center of the debate, explaining why Etsy sellers need a free and open Internet to build successful businesses online.
Will you join us in telling Congress that you support this decisive victory for the free and open Internet, and you're depending on them to help protect it? Take action now!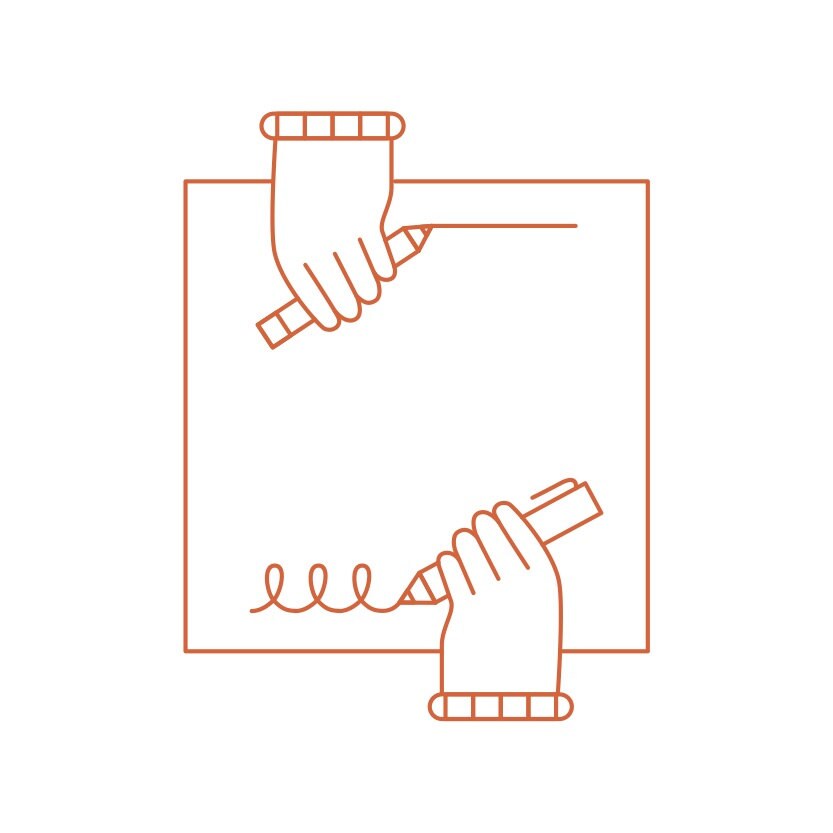 October 25, 2015
Etsy co-signed an open letter to the Members of the European Parliament urging them to support amendments to a dangerous proposal that would hurt the open internet.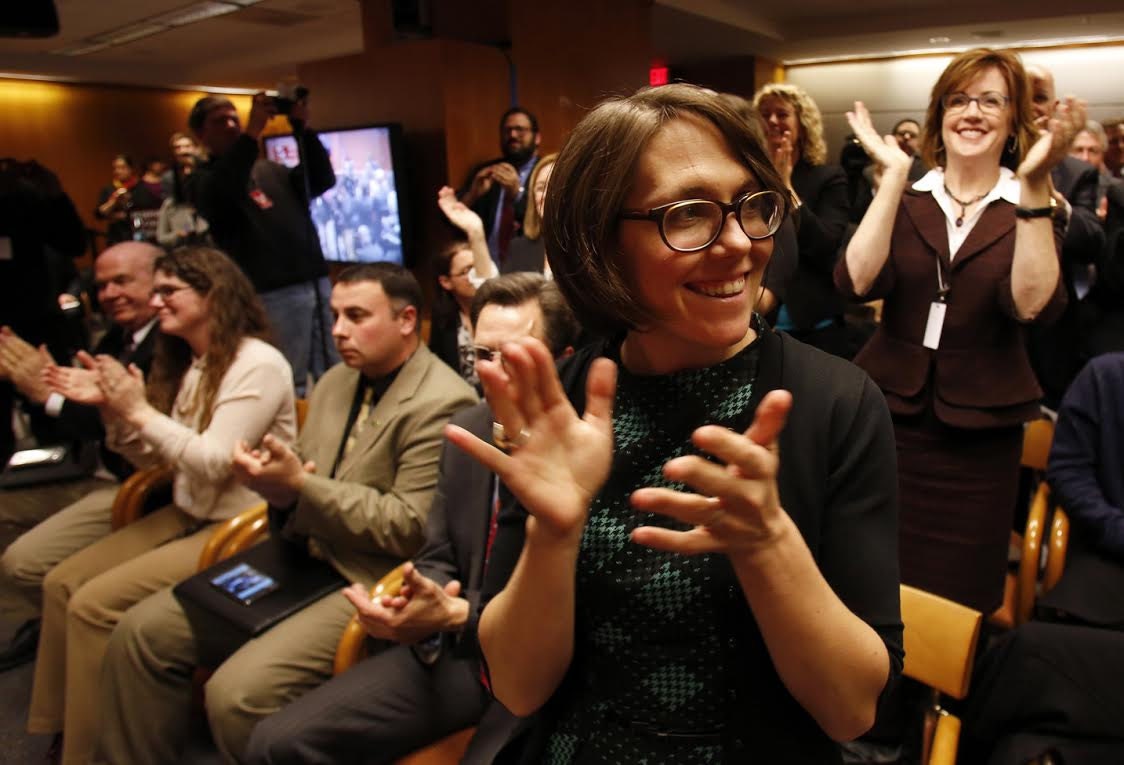 September 22, 2015
Senior Director of Global Policy, Althea Erickson, was named as one of the women who won net neutrality by Slate! She was instrumental in orchestrating the campaign to leverage the voices and experiences of Etsy sellers in the fight to preserve the Internet. Read more here!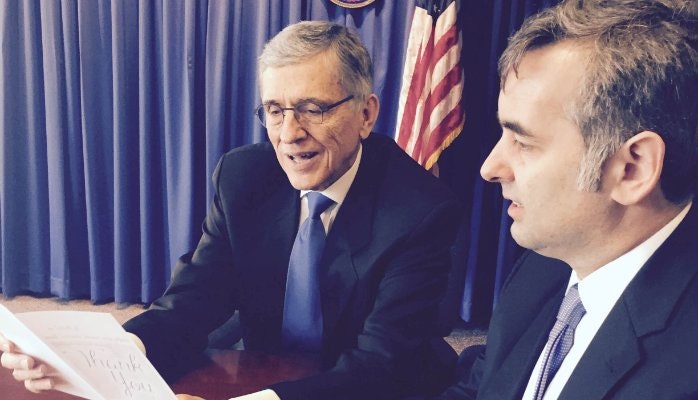 February 26, 2015
Today was a huge win for Team Internet! The FCC voted to protect the Open Internet Order under the strongest authority possible. Chad spoke before the FCC, and had an opportunity to sit with Chairman Wheeler as he read handwritten thank you notes from Etsy sellers for protecting the open internet. Read more about how Etsy sellers made all the difference in this fight in Chad's Medium post here.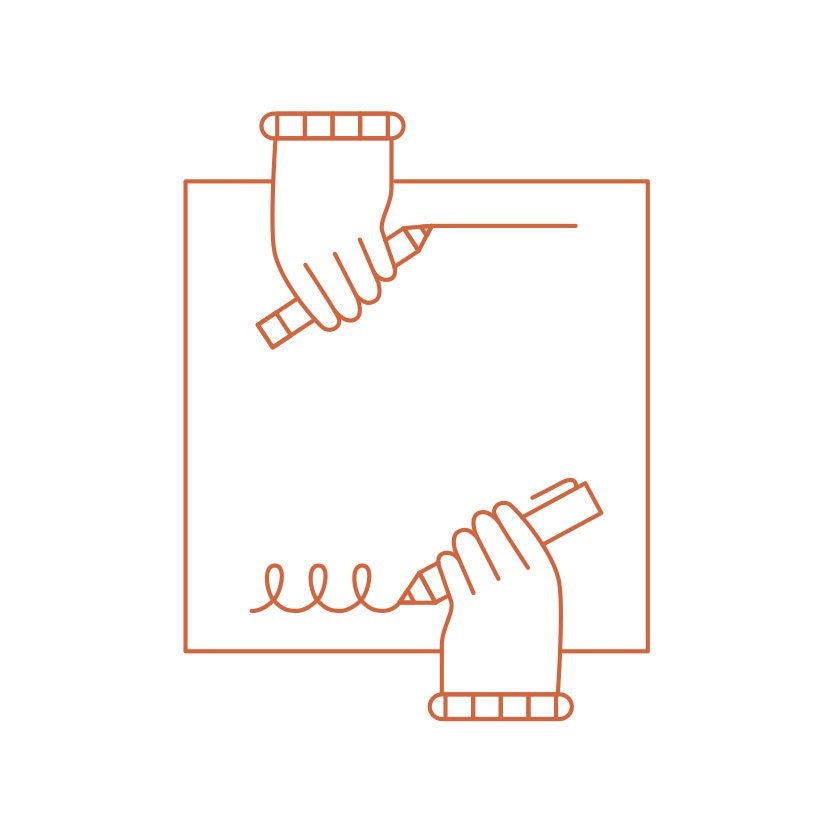 November 10, 2014
Today the fight to protect the open Internet got a boost when President Obama issued a statement and video calling on the FCC to protect real net neutrality under the strongest authority available to it - Title II of the Communications Act. Over 30,000 members of the Etsy community contacted the FCC and Congress as part of the #InternetSlowDown, and some sellers even "crafted" comments, urging the FCC to protect a free and open internet.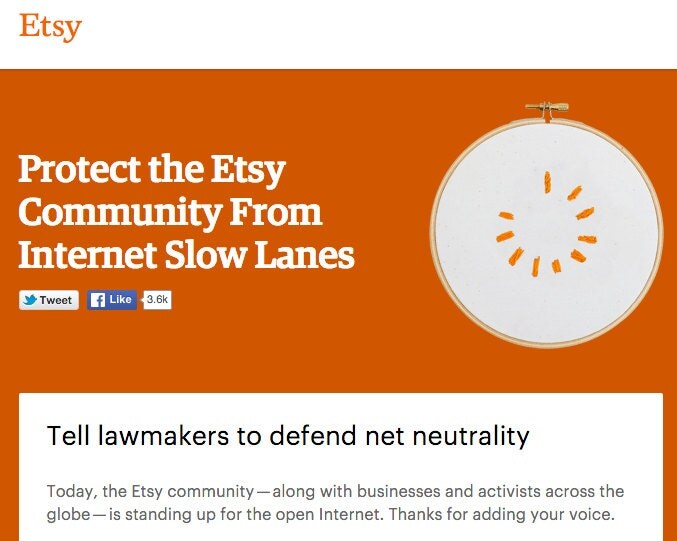 September 10, 2014
The Etsy community participated in the #internetslowdown - a day of action where companies mobilized their members to call their representatives and ask them to fight to protect net neutrality. Check out Chad's op-ed in Wired for more on why net neutrality is so important to our community.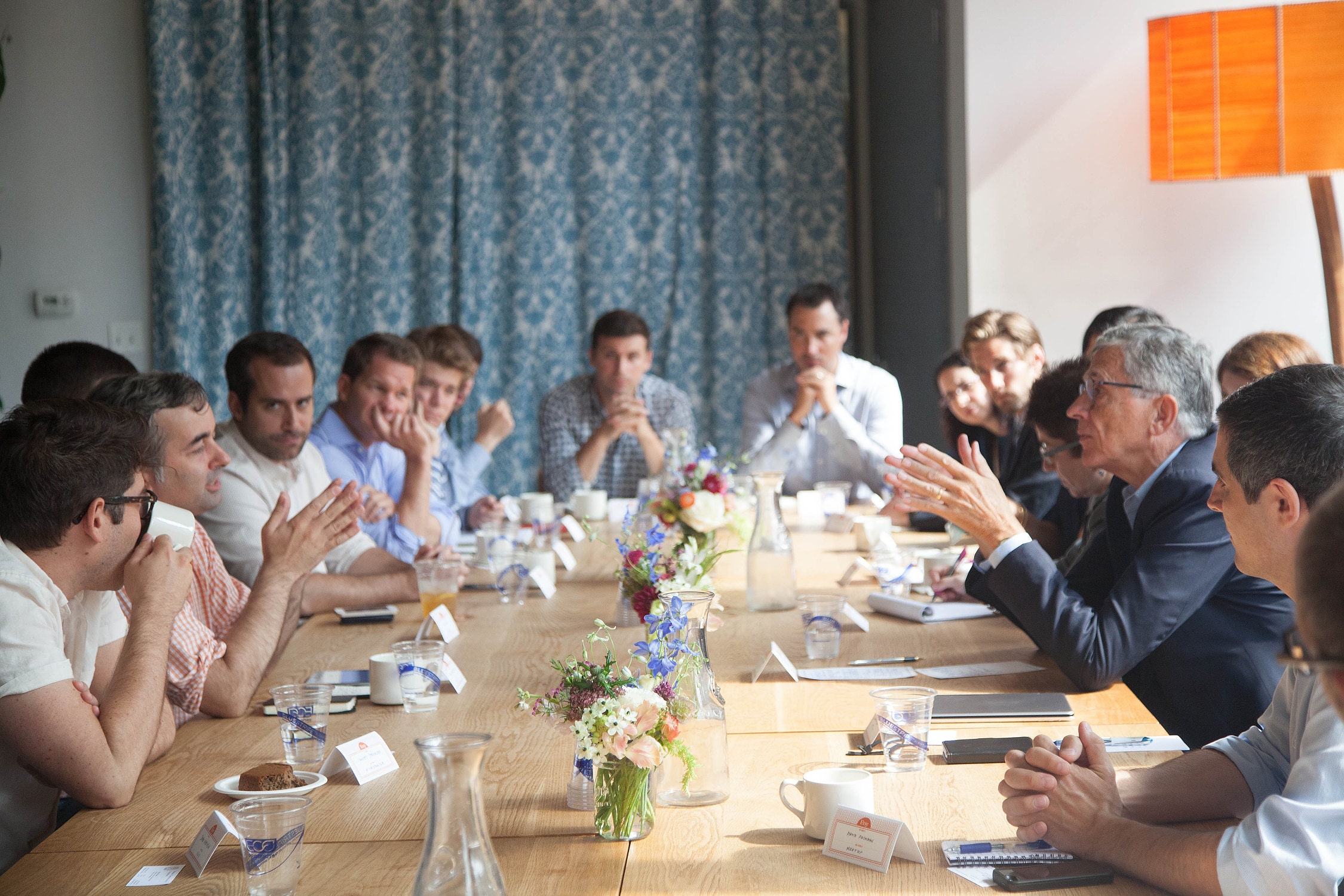 July 17, 2014
We hosted FCC Chairman Wheeler at our Brooklyn Headquarters for a roundtable discussion about the importance of safeguarding net neutrality.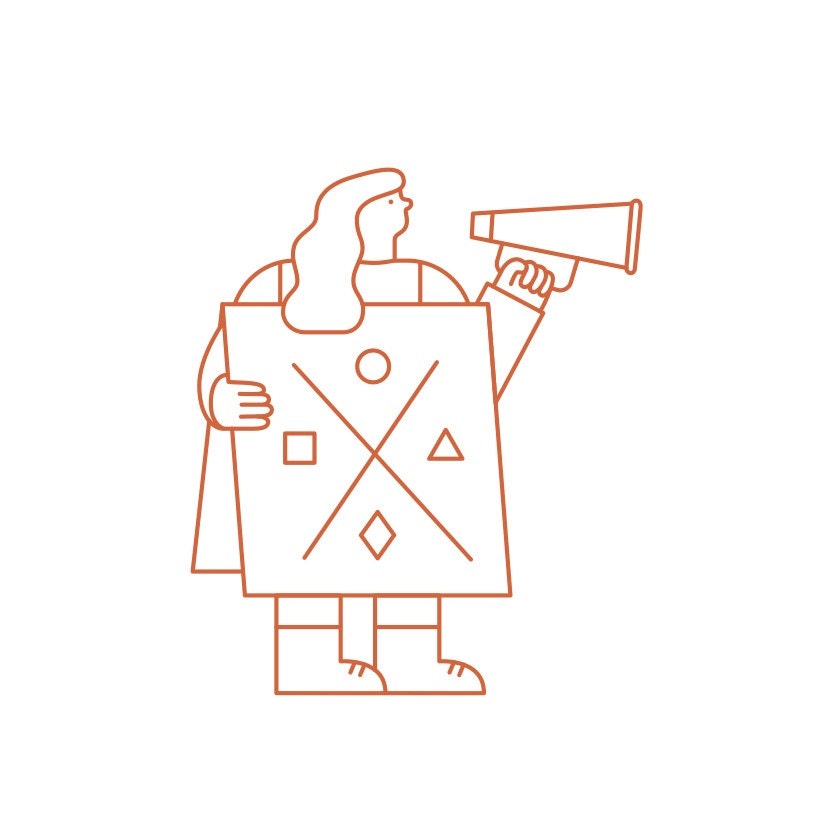 July 8, 2014
Etsy submitted comments to the FCC calling for a strong anti-discrimination rule. You can read our full comments here. We also signed this letter with other companies protesting the Chairman's fast lane proposal, and met with the Chairman and his staff to personally express our concerns.
Campaigns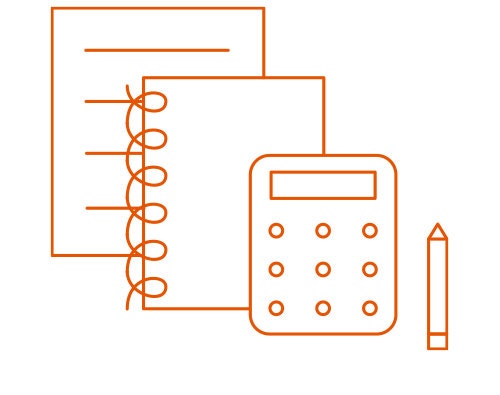 Micro­businesses often struggle to learn about the complex tax and regulatory systems that govern their businesses. Policymakers should make it easy for a business­of­one to comply with their tax and regulatory obligations.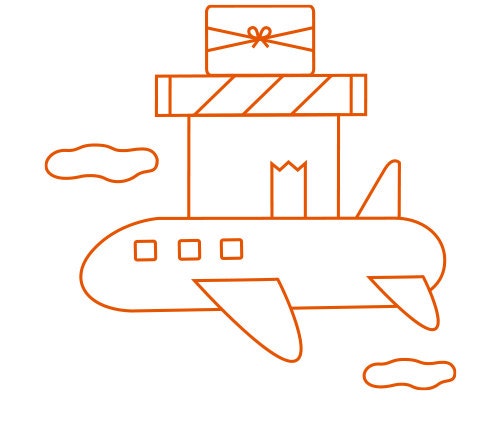 Trade laws have not kept pace with the growth of e­commerce and the opportunities it creates for micro­businesses, which often export goods from day one. Policymakers should reduce the barriers creative entrepreneurs face when shipping goods across borders.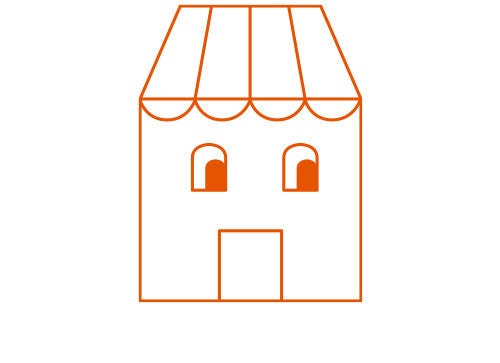 Most government programs to support small businesses focus on businesses of ten, fifty, even two ­hundred people. See how policymakers can expand their focus to encourage self-employment and micro­entrepreneurship as well.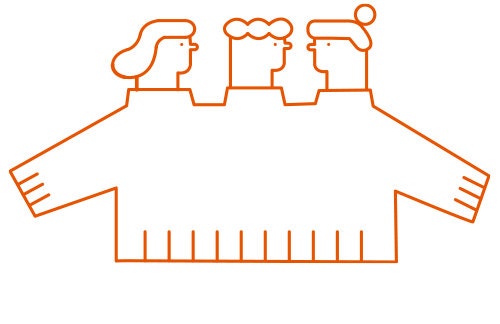 Micro­entrepreneurs must manage income volatility without the benefits of social insurance, and often struggle to find health insurance, save for retirement, or take time off to care for new children or aging family members. Here's what we think will help.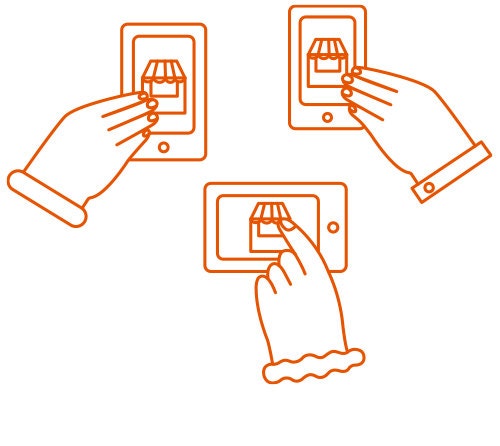 The Internet has democratized access to entrepreneurship for millions, allowing micro-businesses to access a global market of customers and compete with much bigger brands. Governments should continue to protect and preserve a free and open Internet and the opportunities it provides.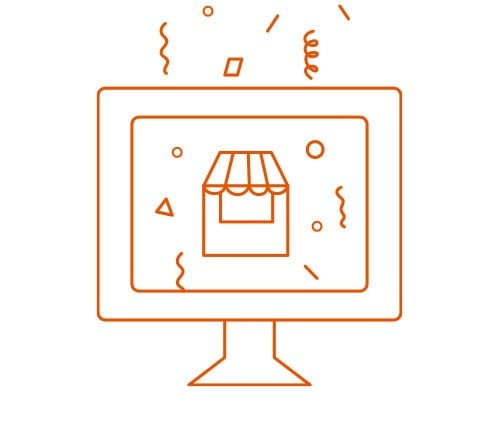 Sometimes governments consider laws that don't target Etsy sellers directly, but would help or hinder Etsy's ability to grow or provide services to our community. Learn more about our efforts on these issues here.