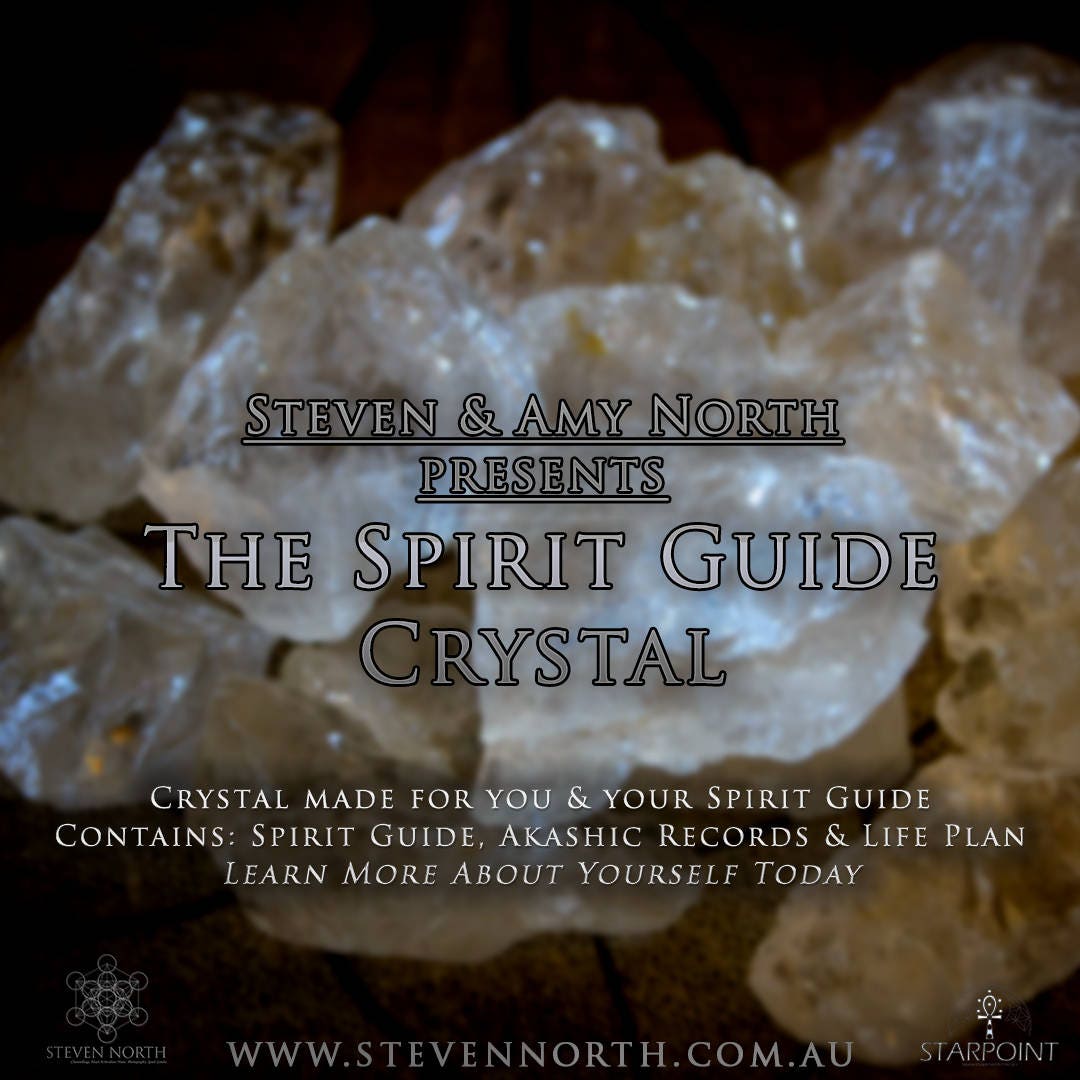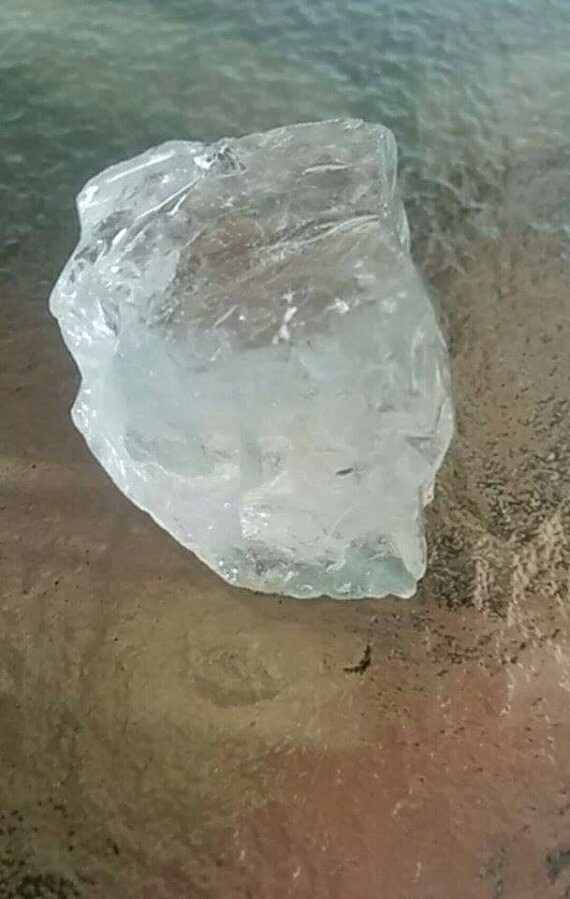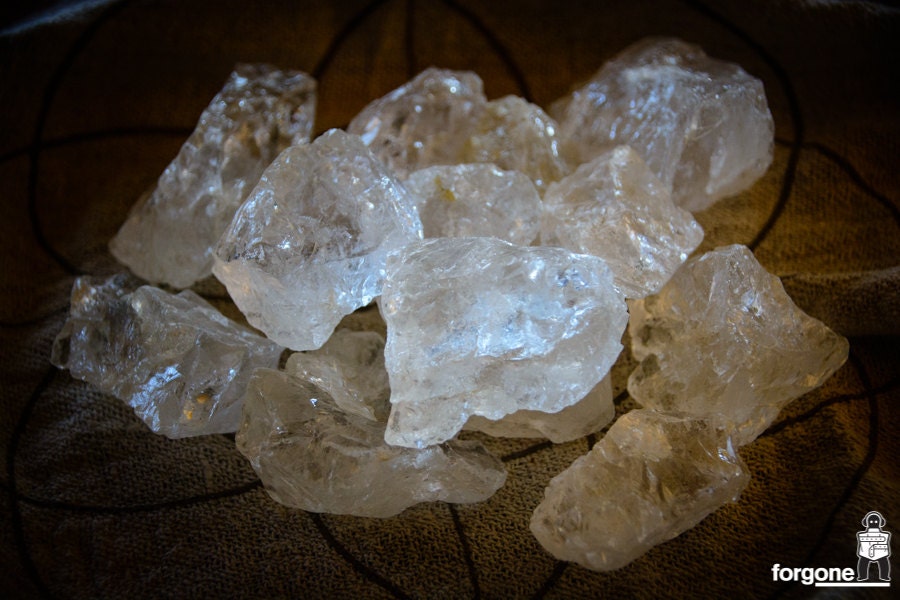 There are many spirit guides on the other side of the realm that aren't in communication with their incarnates. Through working with my guide, we channel the activation codes so that you're able to communicate directly with your guide team. Every person has more than one guide as well and we're encouraging the revolution for people to connect more and more with their guides to help with living their higher path.

----------------

When ordering these crystals, please provide the following:

Full Name:
Date of Birth:
Gender:
Whilst it's not required a photo would be lovely as well.

-----------------
Articles to read:

http://starpoint9.com.au/crystals/spirit-guide-crystals-feedback/

http://starpoint9.com.au/crystals/spirit-guide-crystals/

http://starpoint9.com.au/crystals/spirit-guide-crystals-veras-story/

YouTube Video where Steven talks about & demonstrates the Spirit Guide Crystal programming with his Spirit Guide Amy: https://www.youtube.com/watch?v=PK6oLlxWhmw

-----------------

If you're a person whom channels frequently with spirit, please contact us directly as there are other, more advanced products available which aren't listed at the moment.

These beautiful pieces of clear quartz have been sitting in a bucket of water that has been blessed by the ancient spirit elders of the land.

The water it sits in comes from Mundaring Weir and carried out a ritual that involved calling in the Omniversal energies to charge and bless the water. The ritual was given to us by Horus aka Apollo.

These crystals will be individually programmed, so that the person whom received them is able to communicate with their spirit guides. This is a very exciting opportunity to offer this service and we have experienced the amazement of it happening.

With these crystals, we will also layer the information of your life path which we will channel from your guides and program into the crystal. So that over the years, you meditate with the crystal to connect to your guides and unlock pieces about your life path.

We are able to do many things with crystals as both my guide Amy and myself work on both sides of the veil to help raise the vibration of people and improving their lives.

One thing that is being pointed out as I type this, is that if you need assistance with certain issues in life. The guides will help you.

By utilising this crystal, you will have the clearest connection with your guides like never before.

The person whom I first experimented with, was overwhelmed by the clarity and strength the connection was. She met all of her guides in this 5 minute quick meditation. Her experience was amazing to witness and hear about.

We are so very grateful to program these for people.

When ordering these pieces, please provide your full name and date of birth. When preparing the crystals, I will connect in to the energies of the person on order to link the connection of the guides to their incarnate and obtain the information. Please note that I will not know your life path at all. As the information is being channelled into the crystal at an unconscious level through my guide.

If you have any questions. Please feel free to contact myself.

---------------------------------------------------------------

The process of programming the Spirit Guide crystals is time consuming, there is much preparation required and the YouTube video describes the process that is involved. The cost reflects the time and effort that is put into the programming aspect. Whilst the preparation stage can take approximately 3 days, the programming aspect can be between 30 minutes to an hour.

It's not just a matter of connecting to a spirit guide and programming a crystal to reach them, the process is far more involved and you can see this in the video and you can feel/see Amy entering into my body to embed the energies into the crystal (One that I've never let go of). It is with the twin flame connection and the soul connections that we are able to do this work and it is through my own energetic systems and soul knowledge that we take advantage of to allow this work to happen.

Not only do you receive the crystal in the post but you also receive information throughout the entire process. This includes the "before shot", the "after shot", details about the experience and on some occasions, any messages of introduction from the guides if relevant, you will also receive an introduction on how to work & charge the crystal and an introduction to the structure of a Spirit Guide circle.

We have had many experiences such as people being connected with races that are unknown to this planet and have been helping people with their connectivity. This energetic connection/bridge via the crystal can also allow you to channel your spirit guide directly as many client have begun to do.
Learn more about the shop and process
Steven North
The Spirit Guide Crystal - Life Path, Spirit Guide - Coded Crystal Just for You
AU$160.00
GST included (where applicable). 
---
Overview
Handmade item
Materials:

Clear Quartz, Omniversal Energy, Spirit Guide, Life Purpose, Spirit, Guides

Made to order
Ships worldwide from

Australia

Feedback: 64 reviews
Favourited by: 82 people
Shop similar items from sellers around the world