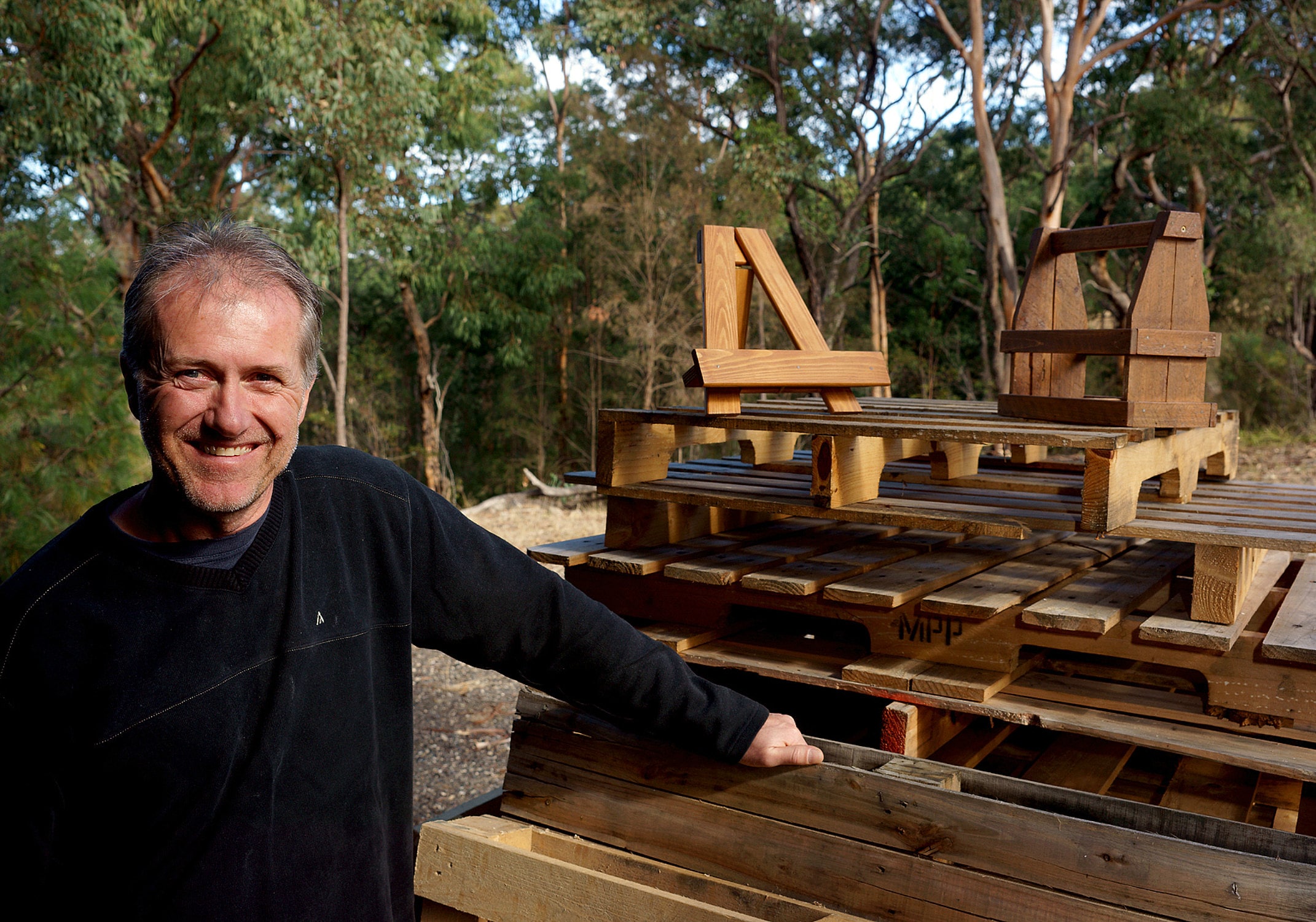 Steve Sagovac spends his days sawing, sanding and staining wood in his 3,000-square-foot workshop next to his family's home in Kurrajong Heights in eastern Australia. Steve builds rustic wood decor and furniture, such as cookbook stands and beer caddies, often made from recycled timber, for his shop Roar Timberworks. Light pours into the studio through a big roller door, side door and windows that face a wooded area. He can hear sounds of local birds off in the distance, and a stream is a short walk away down a nearby hill. When the weather is nice, Steve brings saw horses, reciprocating saws and sanders outside to work. Sometimes he even gets wild visitors. Now and then, a wallaby will hop by, unaware of Steve's presence. 'One thing we haven't seen is a koala', he says. 'But they must be out there somewhere.'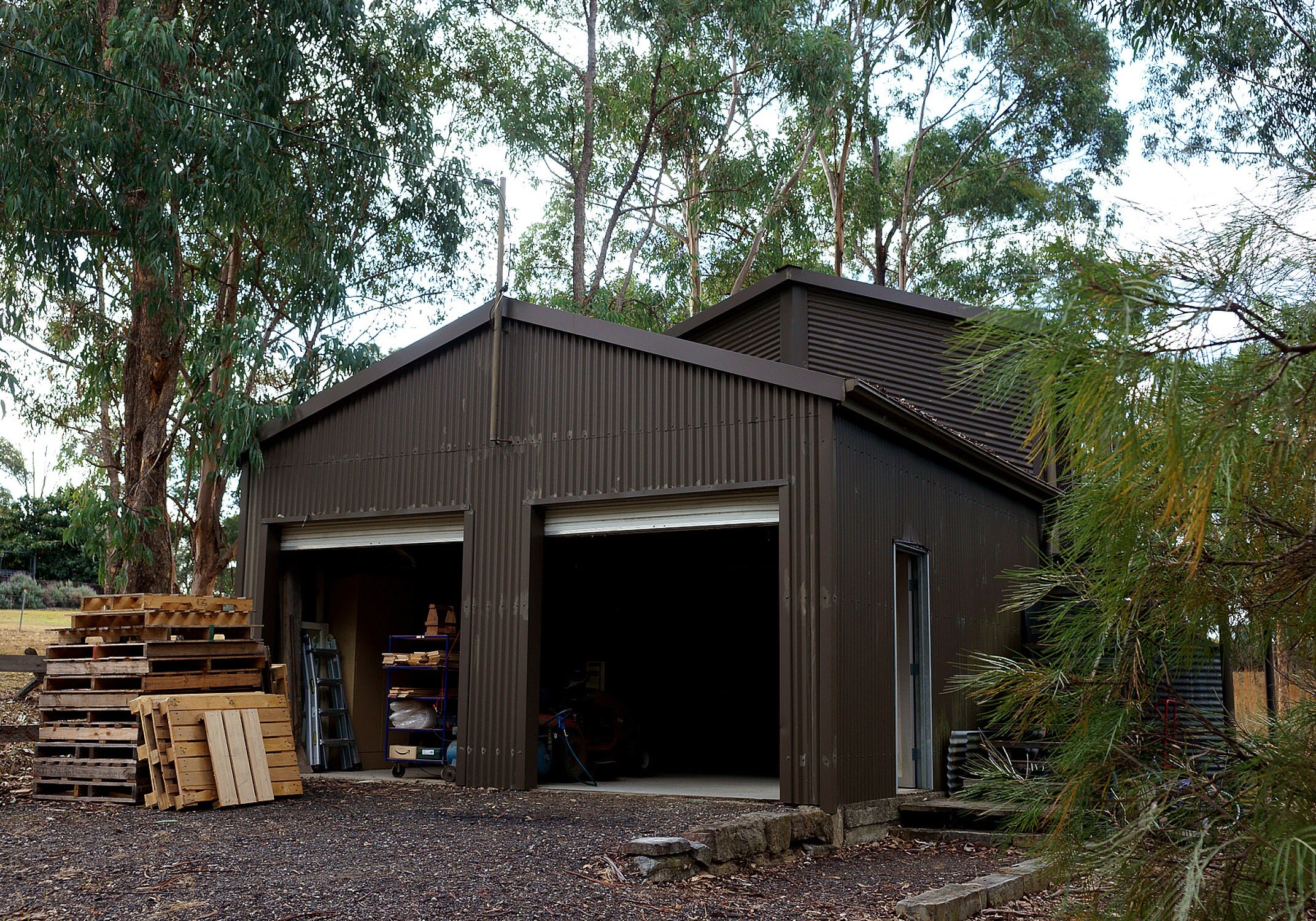 Steve grew up working with tools and building with his father, who worked in the carpentry trade. Steve regularly helped friends build garages or worked on his own smaller projects. Now he creates his own line, often starting with old pallet wood that he transforms into rustic customisable gifts and decor. 'You look at a pallet and it kind of looks like rubbish', he says. 'But then you pull it apart and start joining things together and see different colours in the wood. It gives it a completely different feel.' Steve's brother works at a commercial aluminium factory and gives him their discarded pallets, which Steve disassembles into raw materials. People in the community know that if they have discarded wood, Steve will take it. Because he often works with these reclaimed materials, Steve can't count on a consistent supply; he makes small collections from the timber he has on hand.
Creativity flows through the Sagovac household. Steve's wife, Karen, is an illustrator and graphic designer. Both of their daughters, ages 13 and 16, paint in an upstairs studio. His oldest daughter has a variety of talents, including drawing, sewing clothes for dolls and stop-motion animation. 'I wake up every morning knowing I'm the least talented and creative person in the house', Steve says. 'It's no question.' But Steve has an impressive resumé too. Before he opened Roar Timberworks, he worked as a web developer and graphic designer, including a week-long stint at Disney to get his name in the credits of An Extremely Goofy Movie. Even with his success in the digital world, Steve has never stopped working with manual tools.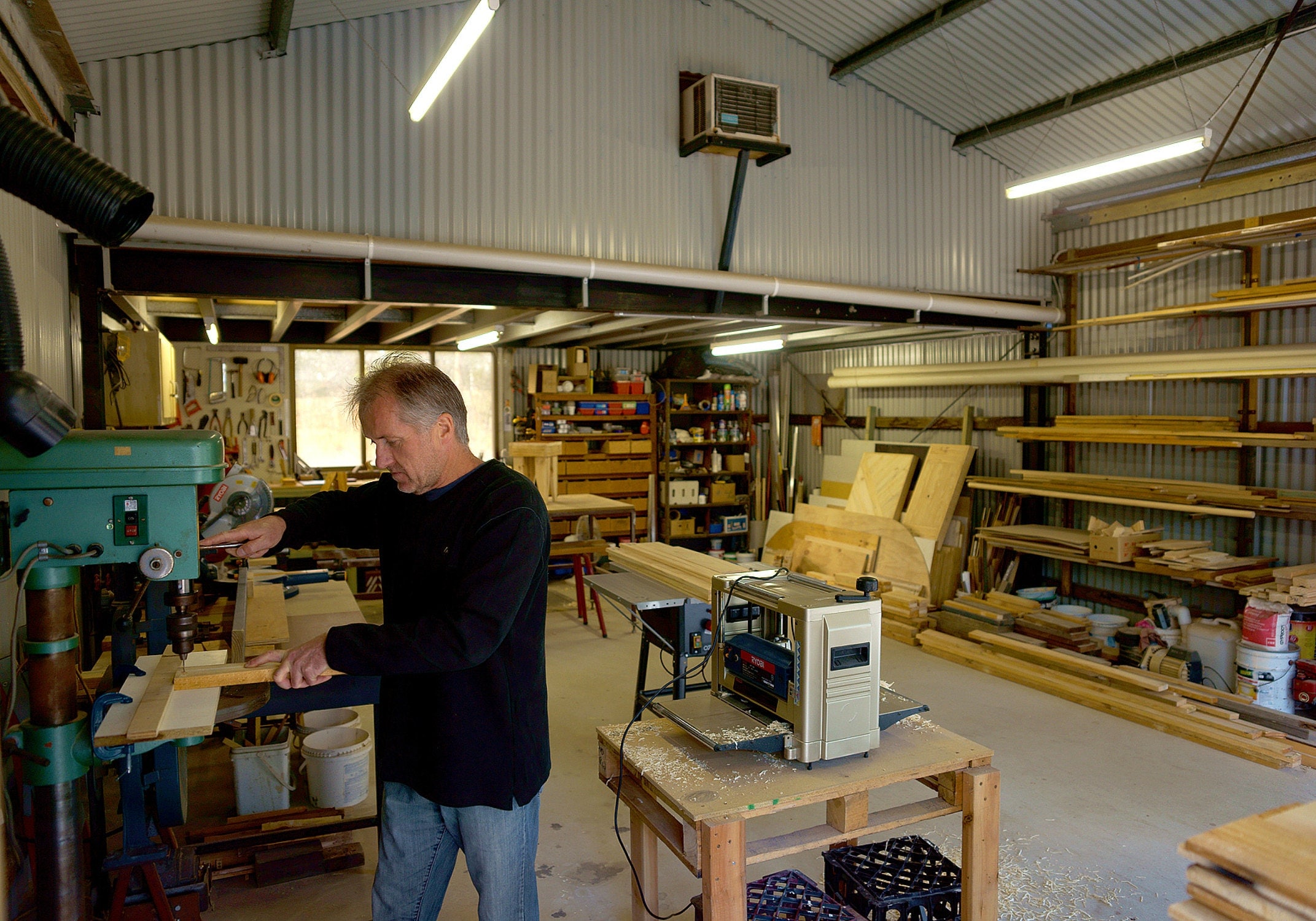 Roar Timberworks started almost by accident. While working on his blog, Oz DIY Handyman, which features product reviews and DIY projects, Steve found some old timber shelving in his shed. Instead of throwing it away, Steve thought of his 13-year-old daughter. 'She's very into recycling and saving the world', he says. 'She's nuts about the environment and animals. She writes petitions about the puppy factories in her spare time.' So, he decided to make an easel-like cookbook stand to repurpose the spare wood.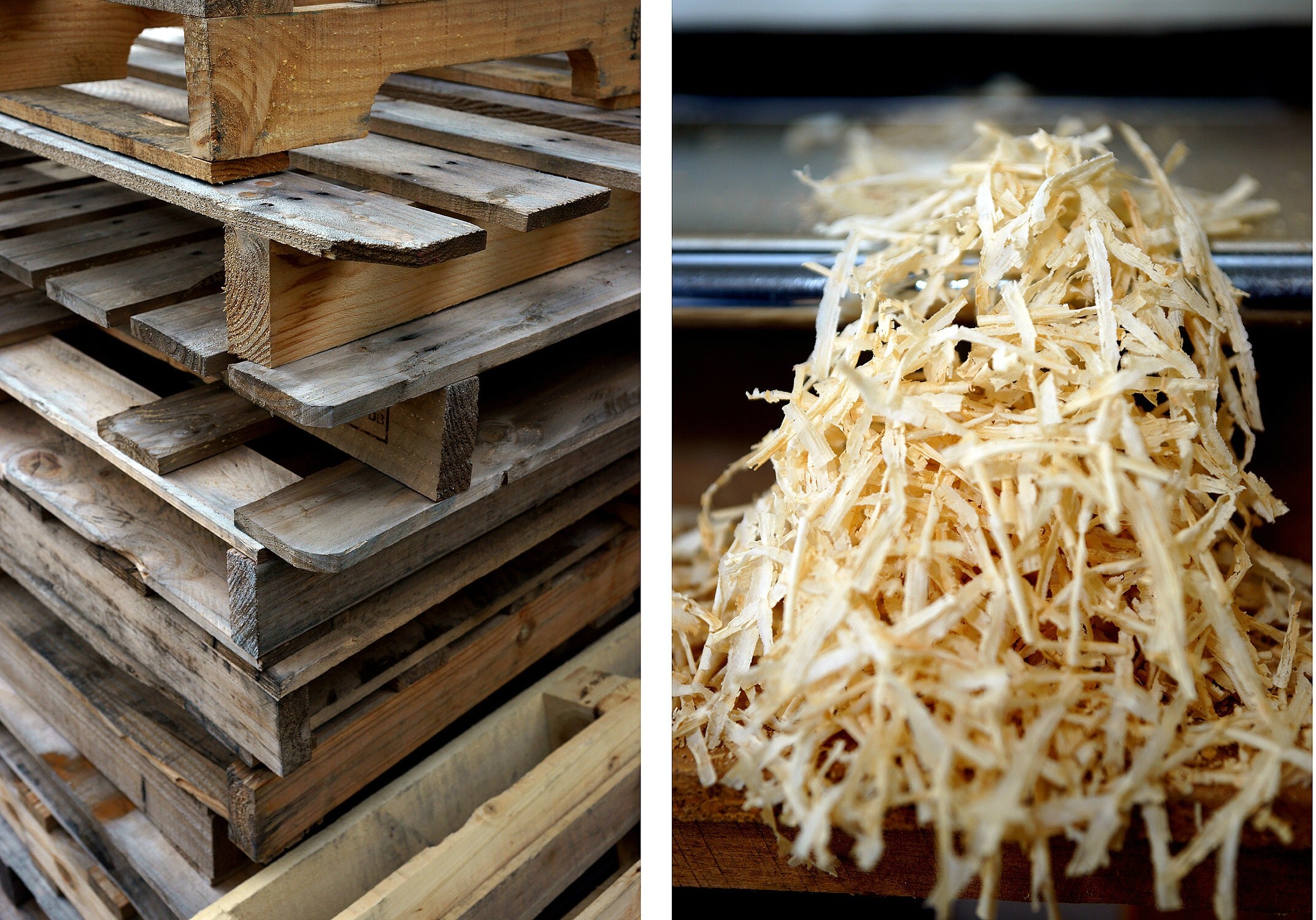 Originally, Steve intended only to share the easel on his blog, but Karen convinced him to open an Etsy shop in November 2015. After he debuted personalised beer caddies, orders came pouring in. Unprepared for the Christmas rush, he had to stop taking orders midway through December in order to keep up with the demand. It was a turning point for Steve. 'It's really surreal that people that you don't know are ordering', he says.
Karen and Steve moved out to Kurrajong Heights from Sydney. When their first child was born, they decided they wanted to raise their family outside of the city. 'My dad always had 25 acres outside town, where we would camp and learned to drive cars and motorbikes. I was used to having acres', he says. They looked for a less urban place where they could raise their family, but were surprised by where they landed. 'We ended up in a place on the top corner of the map', he says. 'We were like, "Do they have internet there? Can we work? Are there phones?"' They have since all embraced country life, raising chickens and letting their horse eat the tall grass on their multi-acre property. They soon found out they could connect to the internet and a small village is just a few minutes drive away.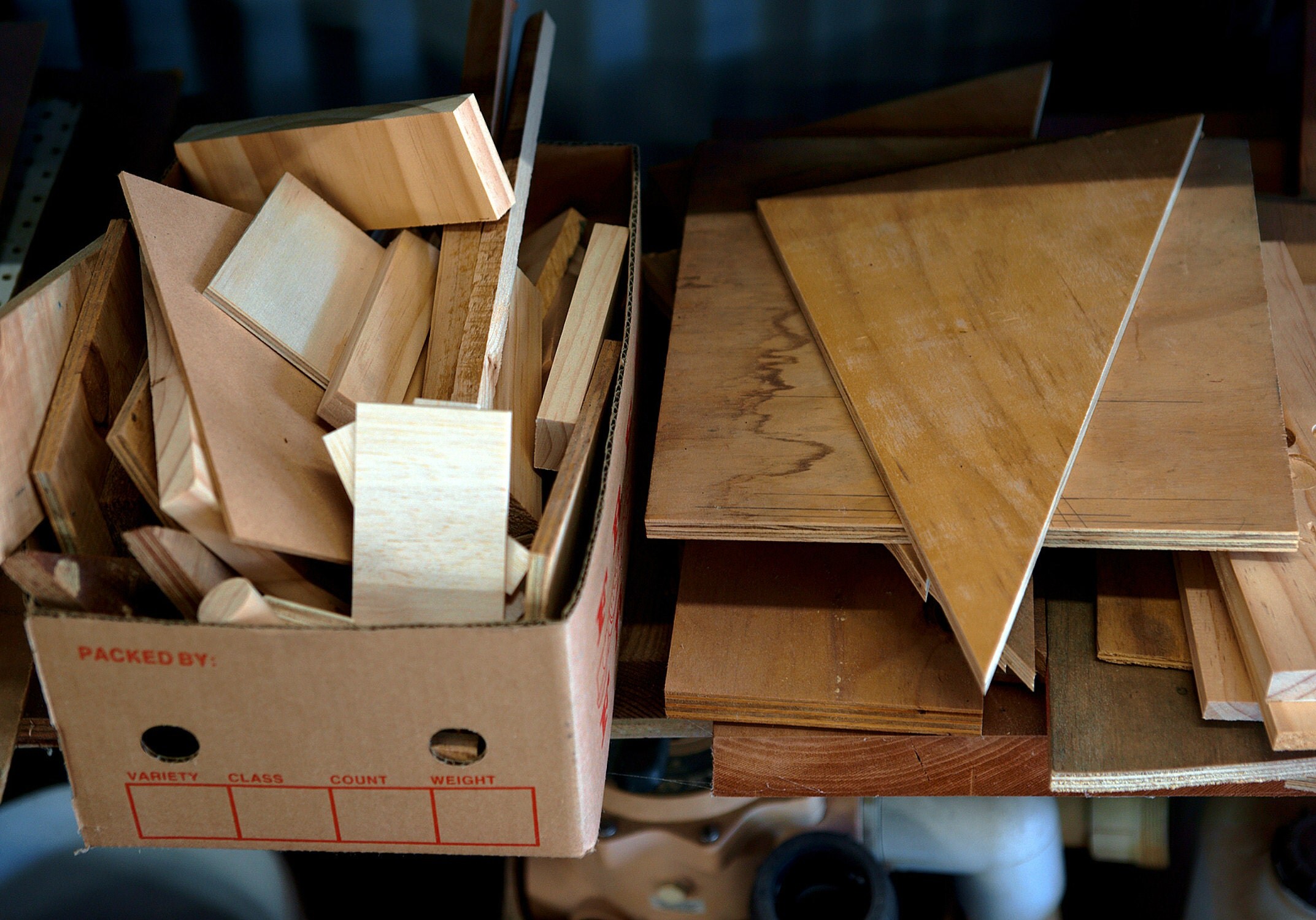 Since Steve's work allows him to work from home Monday until Friday, he sees his daughters in the morning before school and greets them when they come home in the afternoon. This work style is ideal for Steve, who beams when he talks about his daughters. 'If your priority is to spend time with your kids while they're around — supposing that they're young enough and they still like hanging out with you — you don't want to waste moments', he says. Steve knows that time with his daughters is precious, and his work for Roar Timberworks is flexible. He can always get up an hour earlier or work a little later if his kids need anything. 'If I'm in the shed and I'm doing something, and one of them would like to just go for a walk or something, I don't ever say no', he says.
Each day is structured a little differently based on the shop's needs and his family's needs. Etsy orders always come first, and then he plays with different designs or pursues web development projects in his home office. If a big order comes in, it can be a family affair. Sometimes his daughters work on the drill presses while he works alongside them. For most orders, his eldest helps with the packaging, since she has a great eye for presentation.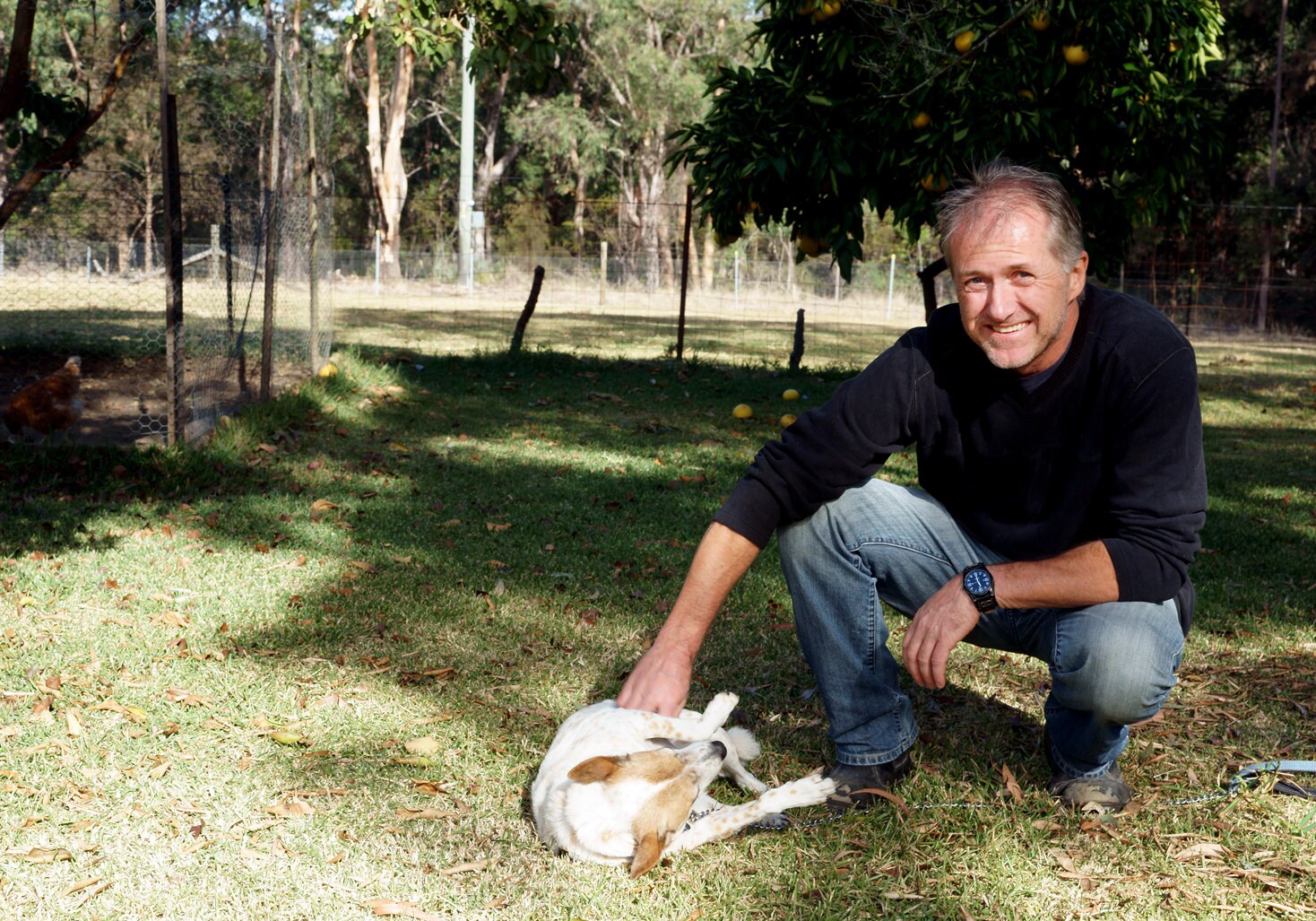 Moving forward, Steve wants to experiment more with larger pieces and keep working from home so he can be with his family. His philosophy on finding balance is simple. 'You prioritise and you pick your moments', Steve says. 'It can be challenging, but it has never been impossible, ever. You can't not do both.'
What inspired your Etsy shop? Share in the comments below.
Check out Roar Timberworks to see Steve's latest designs. To pitch your space for the Inspiring Workspaces series, fill out the Seller Handbook pitch form.