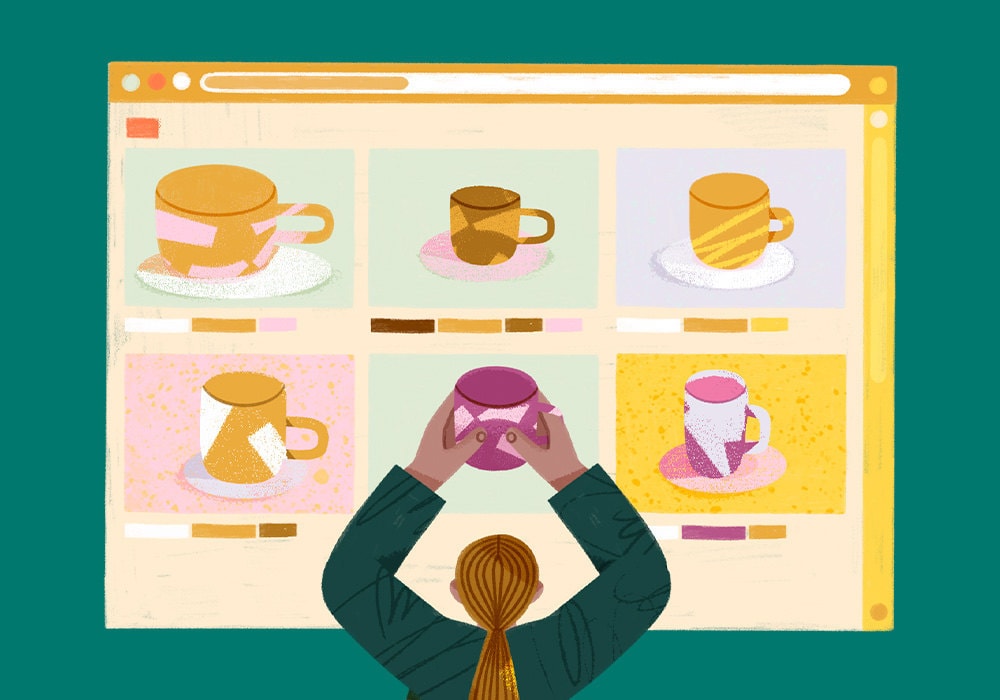 People shop on Etsy because they know they're going to find something special. They type a few words in the search bar and are matched with unique products. The keywords you add to your listings are an essential tool for matching your listings to those searches. Etsy search is designed to help shoppers find what they're looking for and inspire them to click "Add to basket".
The essentials
The keywords you use in your tags, titles, listing descriptions, categories, and attributes work together to match your listings with shoppers' searches. When there's a match to a search query, your items have the potential to appear in the search results.
Etsy Search gathers all the listings that have keywords that match a shopper's query. Then, we rank those listings so shoppers see the items most relevant to their query. Using strong keywords in your listing create an opportunity for your items to be shown in search results. Here are some tips on making the most of keywords in your shop.
Categories
Categories act like tags. Be sure to add the most specific option available for the item you're listing. Adding more specific categories will give you more opportunities to match with a search. Remember: When you add specific subcategories to your listings, your items are included in all the categories that subcategory is nested within.
Since categories act like tags, you don't need to add tags that repeat the phrases that appear in your categories and attributes. For example, if you have a listing in the Nail Stencils category, your listings could appear in results for "nail stencils" searches. Adding Nail Stencils also means your listing appears in the categories above it, including Craft Supplies, and Makeup and Cosmetics.
Attributes
Attributes are the extra details you can add about your listings after choosing a category. Some are more general, such as colour and material, while others are specific to the category you choose, such as pattern for clothing or room for home decor.
Since each attribute you add acts like a tag (and helps you match with shoppers' searches when they use matching terms), it's important to add all the relevant options, even if they're less precise. While you might use the word "magenta" to describe the yarn you're listing, if "pink" is also accurate you should add it as a colour attribute. You might describe the pattern on your t-shirt as "nature inspired", but don't miss an opportunity to add the "Plants & trees" pattern attribute. Once you've added all the attributes that could describe your item, you can use your listing description, title, and tags to describe it in your own terms.
You don't need to add tags that are exact matches for attributes you've already added. For example, if you add the Faux fur attribute to your rug listing, you don't need "Faux fur" as a standalone tag. You can still add it to a multi-word descriptive tag, such as "faux fur accent rug". Learn more about attributes in Add Attributes to Help Increase Your Shop's Visibility.
Titles
Keywords in your title can help you match with a shopper's query, but they're just one of the factors Etsy search looks at. Etsy search looks at all the information you add, including your categories and attributes, to find keywords that match a shopper's search.
Focus on writing short, clear, descriptive titles that make it easy for shoppers who are scanning a busy search results page to see what you're selling. Lead with the keywords that best describe what your item is since that's what shoppers see first when browsing, especially on mobile devices. Where a phrase is used in your title doesn't affect a listing's ranking. You can use punctuation and some symbols in your titles to separate phrases and Etsy search will still be able to read each of those phrases to see if they match with a shopper's search.
When writing your titles, be sure to include your most descriptive keywords but keep a buyer in mind, not a computer.
Adding long lists of keywords to your titles may confuse buyers or turn them off your listings. For example, this kind of title might be difficult for a buyer to understand at a glance:
"Personalised washbag men's leather washbag groomsmen gift add a monogram"
This title, however, still contains important keywords and covers the basics including material and recipient and can be understood in an instant:
"Monogrammed leather washbag best men gift"
Listing descriptions
Etsy Search considers keywords and phrases within your listing descriptions when ranking your listings. The keywords you use across your listing titles, descriptions, tags, categories, and attributes are essential when it comes to query matching, the first phase of search ranking, within Etsy's search algorithm.
Some tips for writing listing descriptions:
Aim to incorporate relevant keywords in the first few sentences of your listing descriptions.
Avoid copying your title verbatim or simply listing your top keywords. Instead, you want to craft a sentence or two that casually incorporates a few of your top keywords in a way that sounds human and written in your brand's voice.
Continue to include important information that will help buyers best understand your product.
Tags
Tags are your opportunity to include 13 phrases that describe your unique product. Each tag you add is a chance to match with a shopper's search, so spread them around and add some variety! Here are some tagging do's and don'ts:
Tagging dos
Do use all 13 tags. Each tag you add is an opportunity to be matched with a shopper's search.
Do use multi-word phrases. Your tags can be up to 20 characters long. It's better to use multiple phrases than to load your tags with single words. For example, "custom bracelet" is stronger than "custom" and "bracelet" and frees up another tag for you to use.
Do consult your Shop Stats. Refresh the tags on listings that are getting less traffic and diversify the terms you're using.
Do consider synonyms and regional phrases. If shoppers use regional spellings like jewellery in their search, we'll still show them listings tagged "Jewellery". However, we don't account for some regional phrases. For example, if you sell flip flops and a lot of your customers are in Australia searching for "thong sandals", you should add "thong sandals" to your tags.
Do target "long tail" keywords. Instead of trying to compete for popular, generic searches, like "tote bag" or "diamond ring", prioritise less popular phrases that describe what's really special about your products. For example, "canvas tote bag" or "natural diamond ring". Shoppers who know what they want to buy often use more specific searches — and you can deliver just what they're looking for.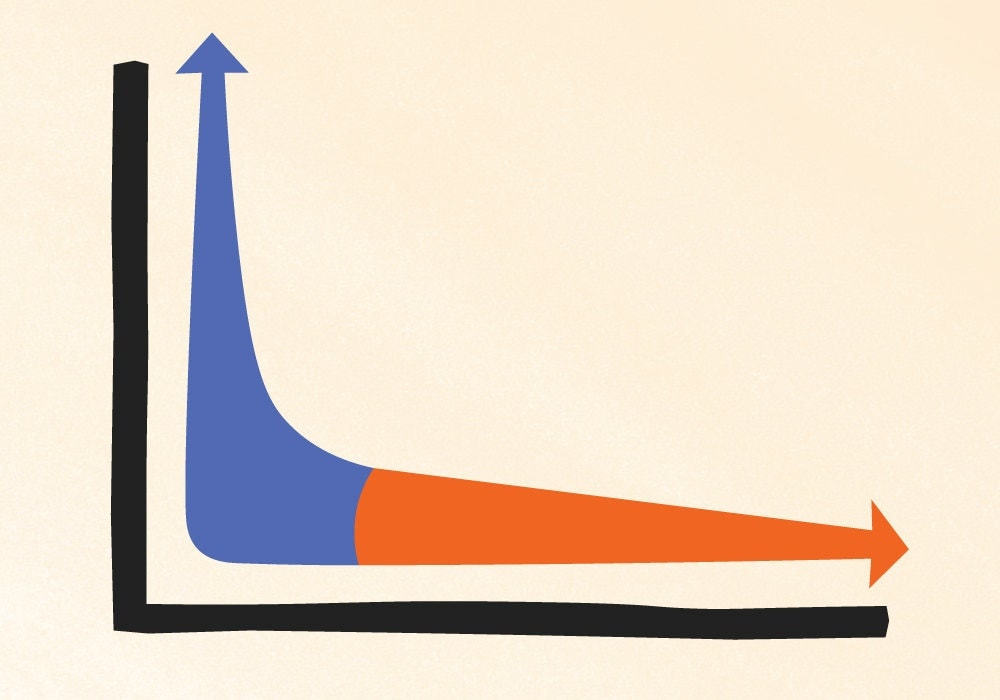 Tagging don'ts
Don't repeat tags. The 13 tags you add should all be as unique as possible. For example, having tags such as "octopus art print" and "animal wall decor" will get that listing in front of more potential buyers than "octopus art" and "octopus print". We'll share more tips on diversifying your tags below.
Don't repeat categories and attributes. The categories and attributes you add act like tags, so if an exact phrase appears in your categories, you don't need to add it as a tag. For example, if your item is in the Statement Ring category, you don't need to add "statement ring" as a separate tag.
Don't include misspellings. Etsy search redirects shoppers to the correct results if they make a common mistake so you shouldn't misspell keywords on purpose to reach shoppers who've made a tiny typo.
Don't add tags in multiple languages. The titles and tags you add should be in the language you choose when setting up your shop. We'll translate what you enter when we look for listings that match the search query. If you speak multiple languages, you can choose to translate your listings yourself. If you add your own translation, you can also add translation for your titles and tags. Learn more.
Don't worry about plurals. When a shopper enters their query, we look at the root words for the phrase the typed in and match them to the root words in your listings' keywords. For example, a search for "diaries" would still be matched with listings with the tag "diary" because they have the same root word.
Brainstorming ideas for tags
It's important to use all 13 tags and to add some variety (and avoid repeated phrases). Think about what makes your products unique and how shoppers might search for those items. You might have to get creative to come up with phrases that are 20 characters or less. If the keyword phrase you want to target is longer than 20 characters, adding multiple phrasal tags containing those terms can still help you match with those searches.
For example, let's say your target customer is looking for "minimalist diamond engagement rings", a very descriptive search that's way more than 20 characters. Break the phrase into multiple phrasal chunks that a shopper might use in search, such as "minimalist jewellery" and "diamond ring" and "engagement ring". These phrases are more descriptive than breaking up the keywords into single words like "minimalist" or "ring" but still contain all the terms that might appear in your target customers' search.
Descriptive tags that clearly and accurately describe what your product is are a great place to start, but there are lots of different kinds of tags you can try.
Descriptive
The categories you add to your listings should describe what your product is, but adding a few descriptive tags lets you describe your product in your own words. Remember: Multi-word phrases are better than individual descriptive words.
Examples: 1920s cat brooch, reusable straw pouch, striped ceramic mug, set of four coasters
Materials and techniques
You're the expert in your product — add tags that highlight how it's made or what's unique about it. If you sell personalised or custom items, be sure to add some tag phrases that contain those words. Get specific and describe the techniques or methods you use. Examples: Hammered cuff, custom embroidery, reclaimed wood frame, personalised tumbler
Who it's for
Give shoppers who are shopping for a gift but need inspiration some ideas with tags that describe who a product might be great for. Think of your target customer and who the ideal gift recipient might be.
Examples: Gifts for boyfriend, gifts for newlyweds, gifts for new moms, teacher gift
Shopping occasions
Put yourself in the shoes of a shopper who's looking for the perfect gift to celebrate one of life's milestones. Imagine yourself as a host looking to make an event extra special. What kinds of phrases would they search for that would be relevant to your products?
A quick reminder: Occasion attributes should be used to describe listings that are made for that occasion, so the Christmas attribute is great for Christmas stockings or ornaments. Adding occasion-based tags to your listings is one way you can reach shoppers looking for items that might be appropriate for an occasion, but not designed specifically for it.
Examples: First anniversary, christening gifts, stocking stuffers, hen party, animal themed party
Solution-oriented
Maybe your products solve some need for a shopper, making their life a little easier or helping them feel like an awesome gift-giver/parent/friend. Imagine how a shopper looking for a solution to their problem (be it a blank wall in their flat or a messy purse) might search for it.
Examples: closet organisation, workout headbands, lunch box decal, indoor garden
Style
A shopper's personal aesthetic informs their purchase decisions. We all want to feel like the things we buy showcase our great taste to the world. Use tags that describe the unique style of your products so shoppers who know what they're looking for can find them.
Think about the time period, palette or aesthetic that matches your product and combine that with a word that describes what your product is to create a multi-word, phrasal tag.
Examples: Art deco lamp, minimalist ring, rustic wall decor, typographic print
Size
For some products, scale can be key. Try adding tags that describe the size and shape of your products to reach shoppers looking for the right fit.
Examples: Shallow basket, large beach bag, toddler trousers, tiny gold hoops
Tools for updating your titles and tags
If you're ready to give some of these techniques a try in your shop, there are few ways you can make quick changes to your listings. You can add or remove a tag from multiple listings at once by checking the box on those listings in your Shop Manager, clicking Editing option and selecting Edit tags from the dropdown list. You can also edit your titles and tags by using the Quick Edit tool, which lets you make updates without clicking into each listing.
Be sure to subscribe to our seller email list for important updates about your Etsy shop, new features, and personalised tips to help grow your business.
Note: Etsy search is always changing and every shop is different. These are some of the current best practices we recommend and we'll regularly update this content to keep you informed*.
*As of May 2022