The editor of BuzzFeed DIY shares how to make a last-minute gift extraordinary with materials you already have at home.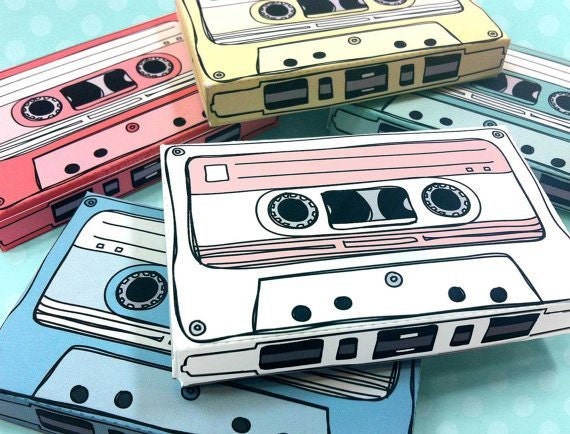 Jessica Probus is the editor of BuzzFeed DIY, the crafty, life-hacky corner of BuzzFeed Life. She is a big fan of doing things at the last minute AND making them by hand, which means the night before any holiday or event you can probably find her within arm's reach of a hot glue gun.
As much as the holiday season seems to start earlier and earlier each year, there is still somehow never enough time to finish everything on your list. And with crazy shipping times and crowded stores, finding a thoughtful and cute gift at the eleventh hour can be a challenge. Enter:
the gift card
. While some might think a gift card is an impersonal or lazy choice, for the right person a gift card can be the perfect blend of personal (choosing the right store) and freeing (getting exactly what they want from it) — especially if you package it well. Fortunately, there are lots of inexpensive and cute ways to dress up a gift card (or cash) that can be done with materials you already have at home — or with instant downloads from the creative designers on Etsy.
1. Yarn ball surprise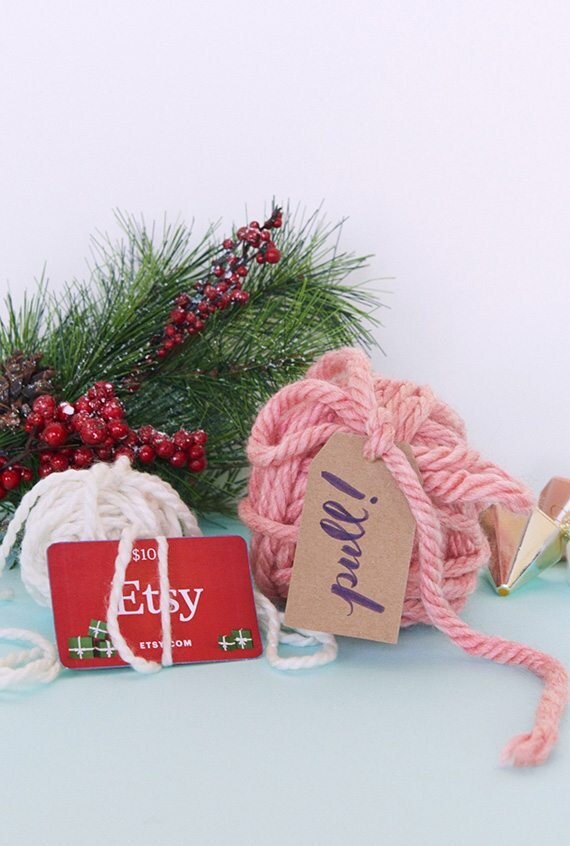 One way to make a gift card more fun to receive is to make it harder to open. For this simple yarn ball project, all you need is an extra skein. Just tie one end of the yarn around the card and continue wrapping until you have a hefty ball. Then add a little tag to the other end of the strand with the instruction: Pull!
2. A new take on mix tapes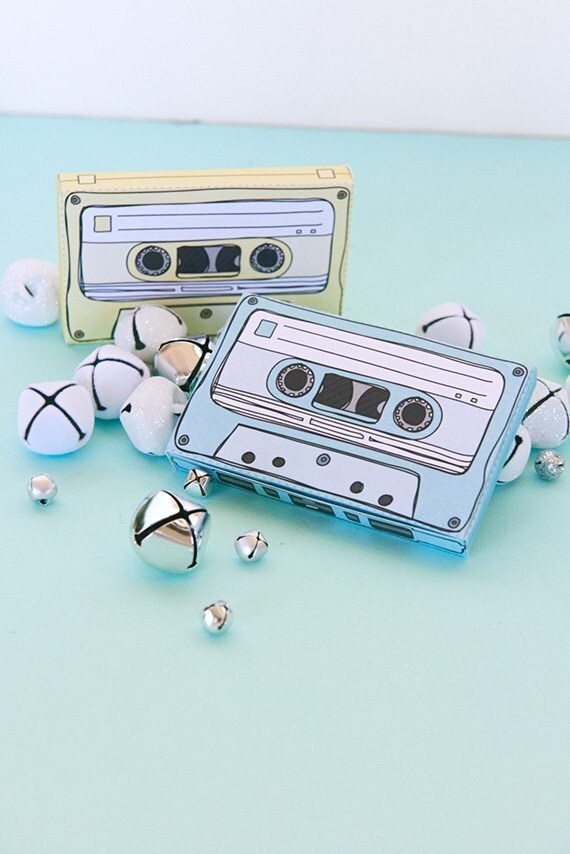 These adorable cassette-shaped boxes (
Claudine Hellmuth
, $5) are a cinch to assemble and can be downloaded instantly. Tip: Print on cardstock, if your machine can handle it, and inscribe with clever titles or track listings to tease the contents.
3. The crafty menagerie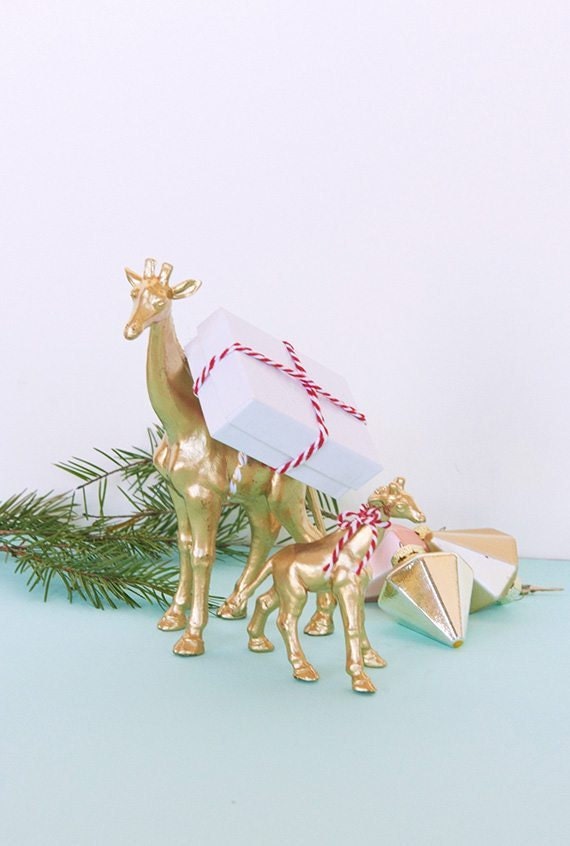 All you need for this cute concept is an animal figurine, some baker's twine or ribbon and a small box. It's a great way to present a folded-to-fit printable gift certificate — or perhaps the first clue of a holiday treasure hunt. For an extra festive touch, give the animals a coat of metallic paint first.
4. Diamonds for your best girlfriends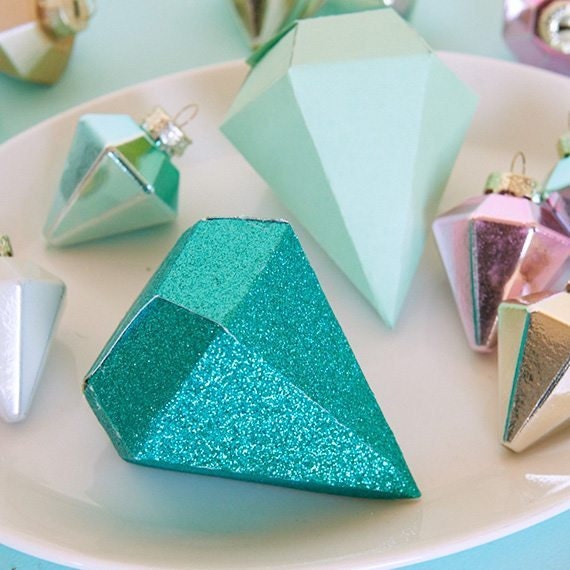 To make any gift or gift card shine, use this printable template to fold up a DIY diamond-shaped box (
Printopus
, $5.50). It's equally appealing printed on solid-colored or glittery paper and includes both three-inch and four-inch-high designs.
5. The next big pop star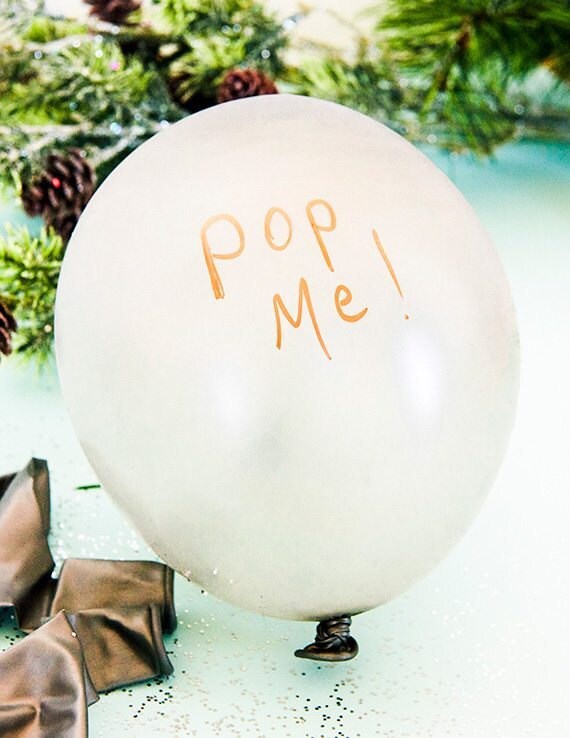 For a low-effort, high-payoff presentation, roll up money or a gift certificate and put it inside a balloon before you blow it up; then use a felt-tipped paint pen to add the To/From or a special message on the outside. To make it even more fun (and difficult to clean up), sprinkle some confetti or glitter inside, too.
6. A wintry mix of pillow boxes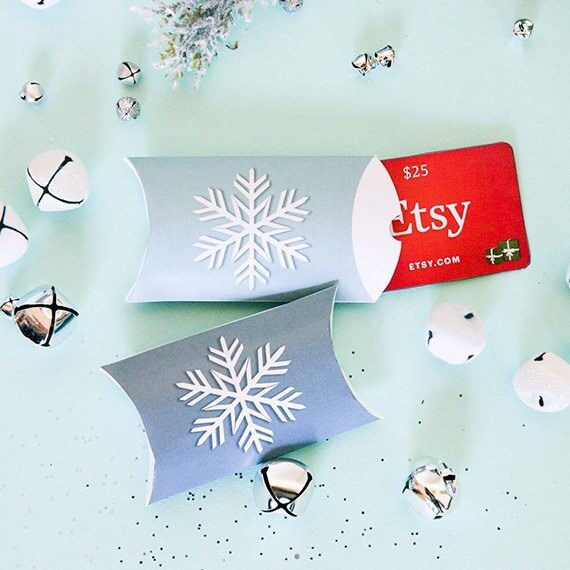 Have a gift card but no bag or wrapping? This easy-to-assemble pillow box is up to the task. Just get the instant download (
PaperScissorsPop
, $4) and print it out on regular white copy paper. Bonus: The download comes with four ombré shades, so you can color-code cards for everyone left on your list (and not have to open them all up again when you forget what's inside).
7. Wonka-worthy wrapping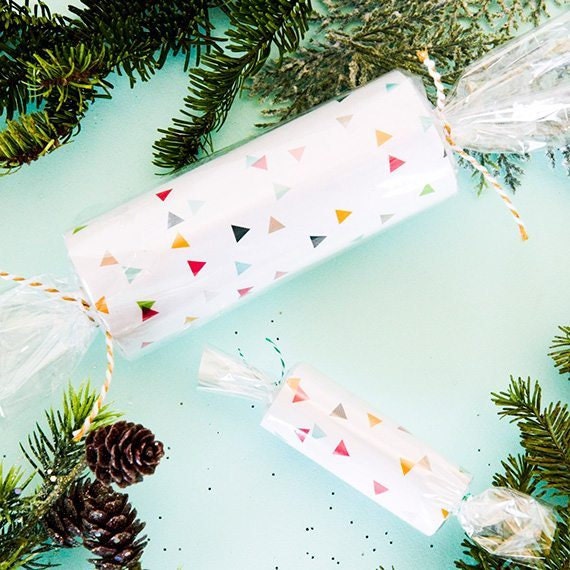 Any toy store clerk can tell you: December 24 is not when you want to go in search of the year's most sought-after kid gift. If you're out of time (and ideas), a gift card or cash packaged in a fun way — say, buried in candy and concealed inside a tube of colorful wrapping paper that's tied up with clear cellophane and twine — turns a potential letdown into a sweet surprise. Besides, what kid wouldn't be thrilled to pick out his very own gift?
8. Woodland wonders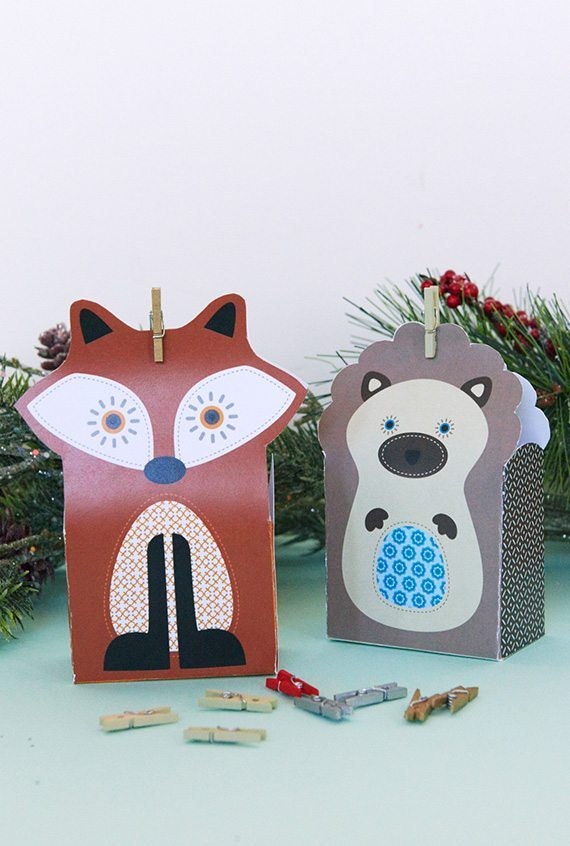 Printable bags shaped like cartoony woodland creatures are the ideal vessel for holiday party favors, snacks or a last-minute gift card (
LittleLlamaShop
, $5 for five designs). There's a whole series of friendly forest-dwellers to choose from, including these adorable foxes and squirrels.
9. A heart-felt presentation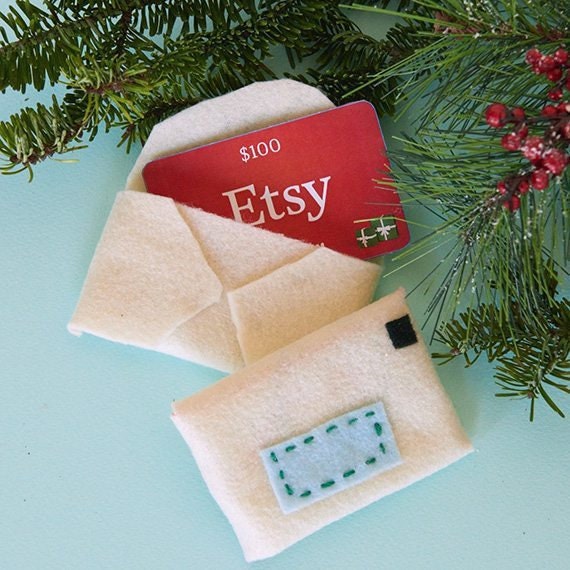 For the slightly more advanced crafter, these felt envelopes are a simple way to make a useful holder for gifts cards that can be repurposed later (to hold business cards, subway cards, etc.) All you need is a needle, some embroidery thread, and a couple colors of felt. See the full instructions
here
.
10. Great pyramids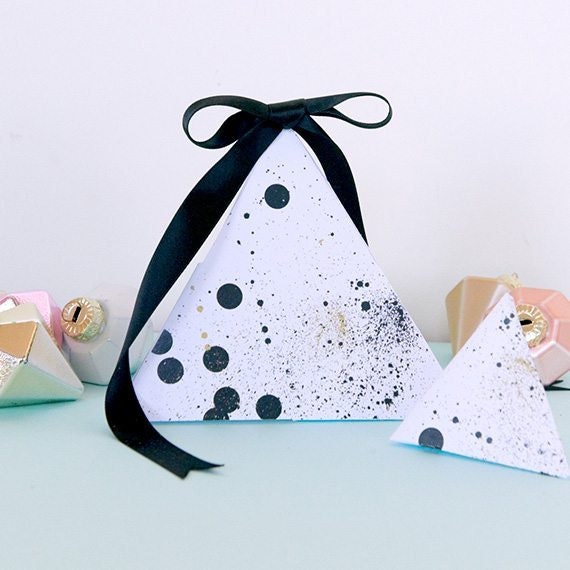 It's time to retire the old toss-it-in-a-bag approach: These three-inch printable paper pyramid boxes (
Bosque Graphic Design
, $2.50), which come two colors to a set, are a much more unique way to package up something tiny. Top with a bow to further elevate the idea.
Photo credits: Lauren Zaser / BuzzFeed; header image by Claudine Hellmuth.