Get organized with ten simple storage solutions for every room in the house, from creative shelving to no-sew rope baskets.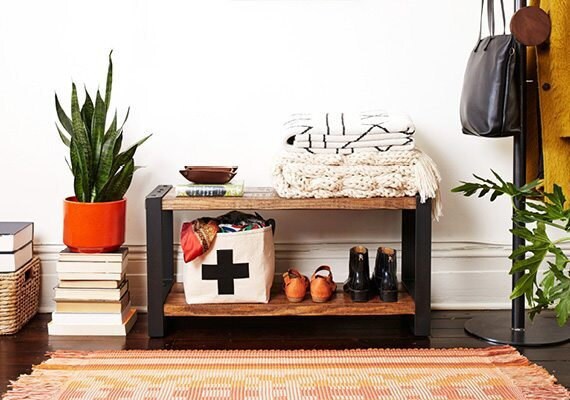 Brooklyn-based freelance writer and editor Katy Svehaug is a compulsive crafter, a closet optimist, and a California transplant always on the hunt for new adventures — and the perfect cup of coffee.
The start of a new year is a great opportunity to declutter and get organized. What better way to
jumpstart your tidying
than with a fun, functional DIY project? From '70s-inspired shelving to aesthetically pleasing office fixtures, we've found smart solutions for every organizational quandary in this roundup of tutorials from around the web. Read on for creative inspiration to help you hone your space and style.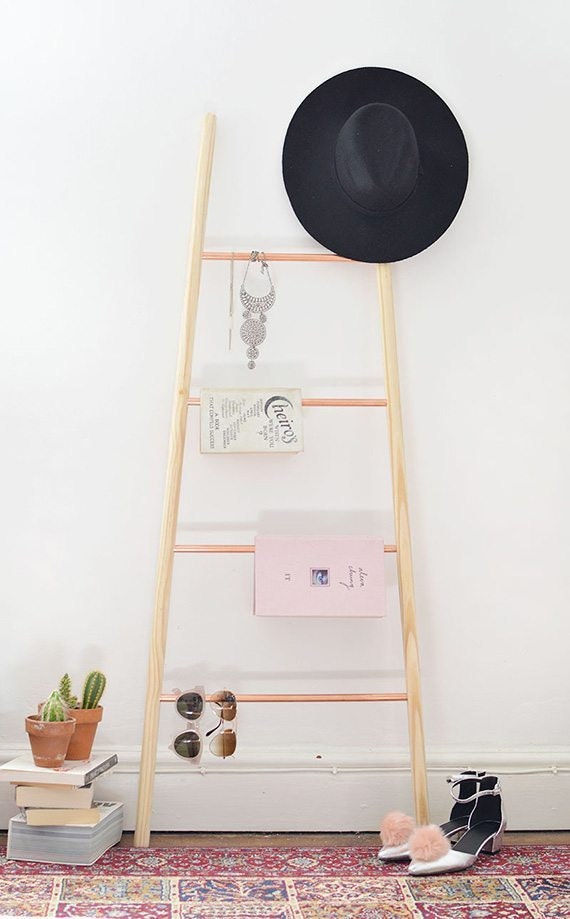 Burkatron
1.
 For the Overflowing Entryway: the Decorative Ladder 
Perfect for organizing and displaying oft-worn accessories, this ladder project easily adds a personal touch to your entryway or bedroom.
Difficulty Level:
Medium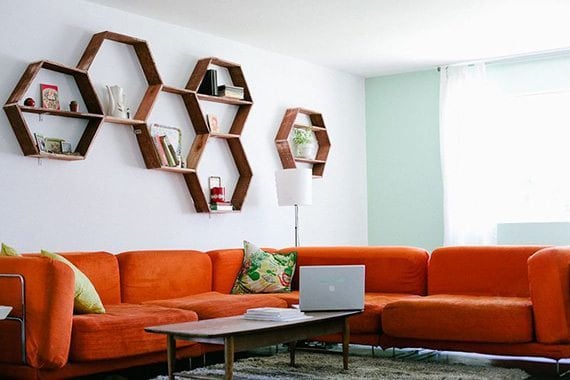 A Beautiful Mess
2.
For the Knick Knack Obsessed: Honeycomb Shelves
Distinctively retro, this hexagonal shelf DIY make for a playful display of trinkets, picture frames and trailing plants. Cluster a trio (or more) together to create a honeycomb effect. If you know your way around a miter saw, this is the project for you!
Difficulty Level:
Hard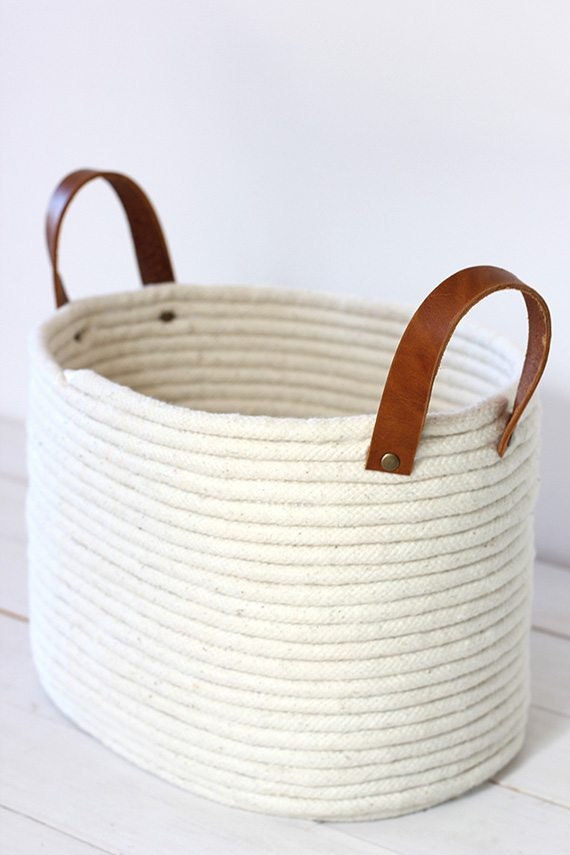 Alice & Lois
3.
For Easy Clean Up: the No-Sew Rope Basket
With no sewing machine required, it's hard to beat the appeal of this minimalist coil basket project. Be it balls of yarn or an overflowing sweater collection, the clutter will disappear with a well-placed basket (well, until tomorrow).
Difficulty Level:
Easy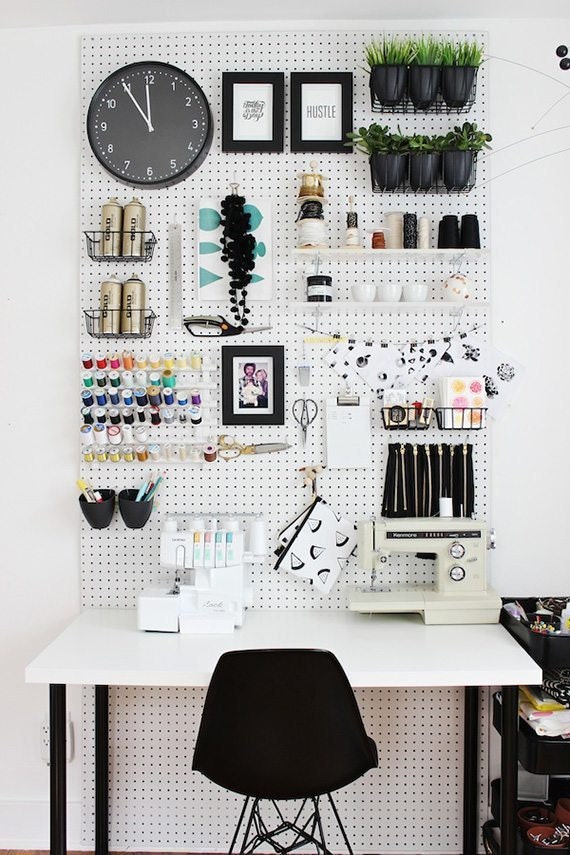 Fabric Paper Glue
4.
For the Chaotic Craft Room: Peg Board Storage 
As every crafter knows, reining in the various tools, materials and works-in-progress that can quickly clutter a workstation is no easy feat. With this refined pegboard storage system, design custom areas using baskets, shelves and hooks for frequently used supplies so you'll have easy access when inspiration strikes. Plus, integrating decorative elements like picture frames and potted plants helps to create a modern, curated space.
Difficulty Level:
Medium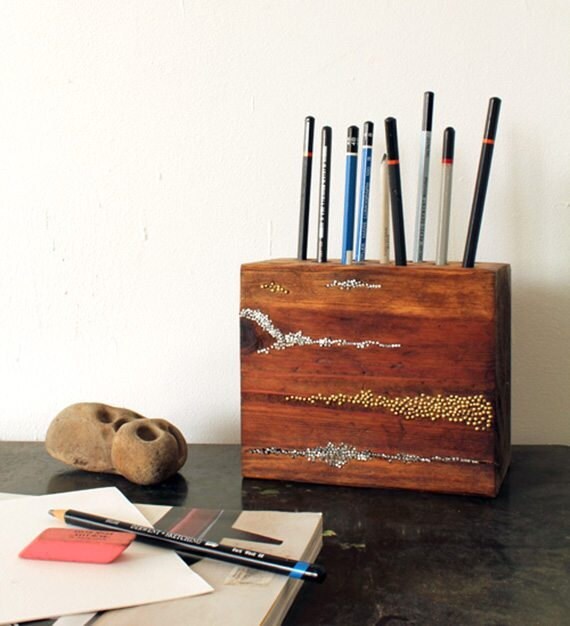 Design Sponge
5.
For Easy Access:
Embellished Wood Pencil Block
Keep your favorite office accessories on hand with this beautiful rustic-yet-modern desk display, which showcases natural wood grain and one-of-a-kind metal embellishments.
Difficulty Level:
Medium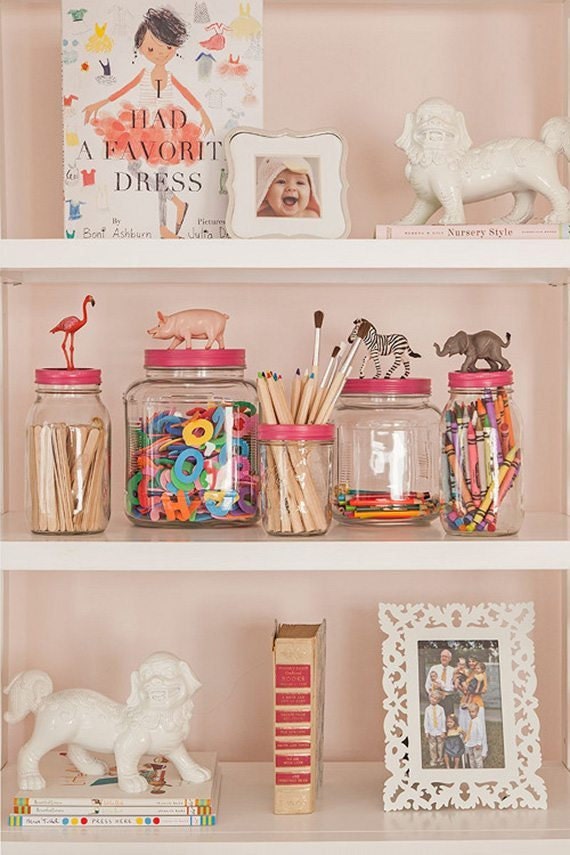 Design Sponge
6.
For the Playroom: Animal Embellished Mason Jars
Add a splash of color and whimsy to your shelves with embellished containers in all shapes and sizes. Thinking of repurposing empty sauce jars from the kitchen, but not sure how to eliminate the sticky label residue left behind? Check out
blogger Courtenay Hartford's chemical-free tips for removing labels easily
.
Difficulty Level:
Easy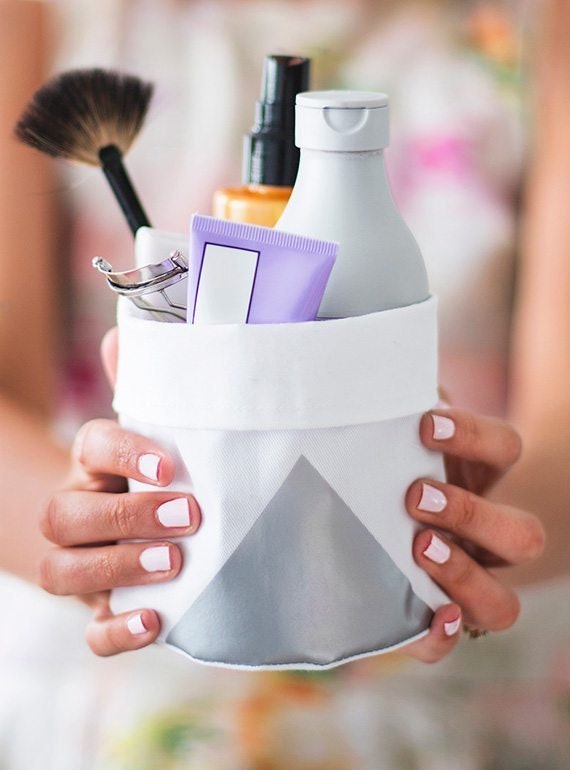 The Lovely Drawer
7.
For Odds and Ends:
Fabric Storage Bags
In lieu of collecting countless plastic boxes and bins to store smaller items, this fabric bucket bag provides a smart solution for bathroom and bedroom storage that's pleasing to the eye
and
easy to keep organized.
Difficulty Level
:
Medium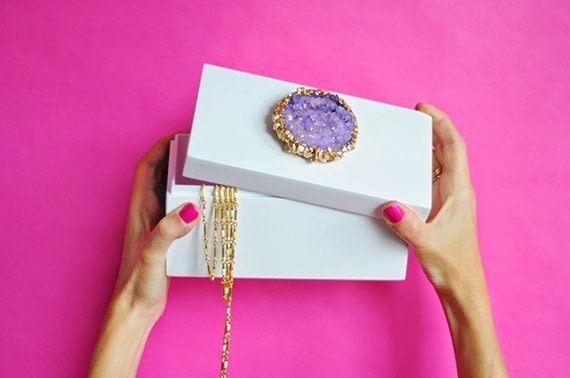 Etsy Blog
8. 
For Your Tangled Knot of Necklaces:
Crystal-Topped Jewelry Box
What better way to organize your favorite accessories than with a box as beautiful as the trinkets inside? In this DIY, you'll learn how to make your own crystal topper using common household items like Borax and food coloring.
Difficulty Level:
Medium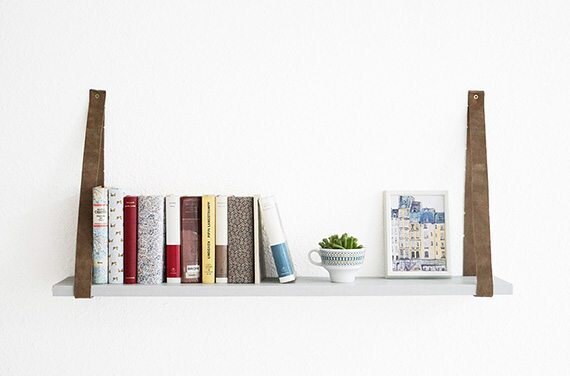 Nur Noch
9.
For the Bibliophile: the Belt Shelf 
No bookshelves? No problem. With clean lines and a versatile appeal, it's easy to imagine upcycling beloved leather belts to create this functional display piece. It's ideal for showcasing lighter items, including cacti, candles and your favorite books.
Difficulty Level:
Medium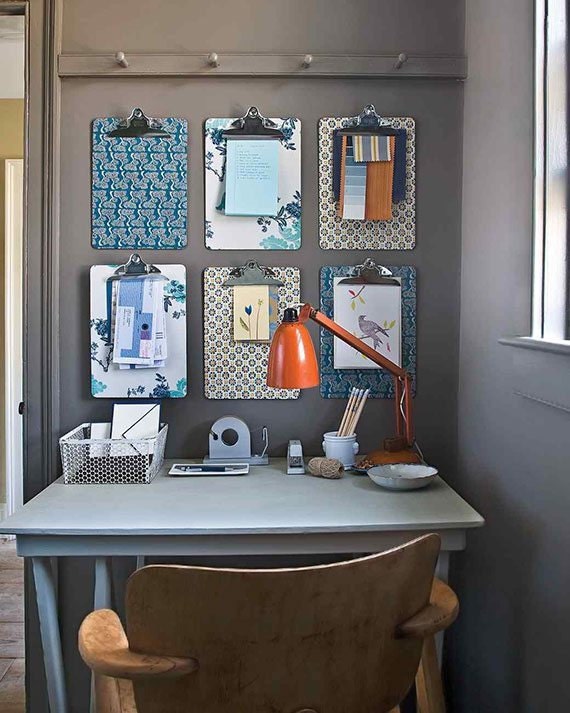 %3Ca%20href%3D%22http%3A%2F%2Fwww.marthastewart.com%2F272501%2Fclip-artistry%22%20target%3D%22_blank%22%3EMartha%20Stewart%3C%2Fa%3E
10.
For the Print Collector
: 
Decorative Clipboard System
Easily customized with your favorite prints or scrapbook papers, this clipboard bulletin board system encourages a practical yet appealing approach to utilizing wall space in your home office or studio. A few clip-worthy ideas include a calendar, favorite quotes and mantras, and this year's — or this week's — list of goals and aspirations.
Difficulty Level
:
Easy