by Erica Waters
From chunky knit beanies to animal-print throws, loading up on these popular picks could land a little something extra in your stocking. Get the scoop.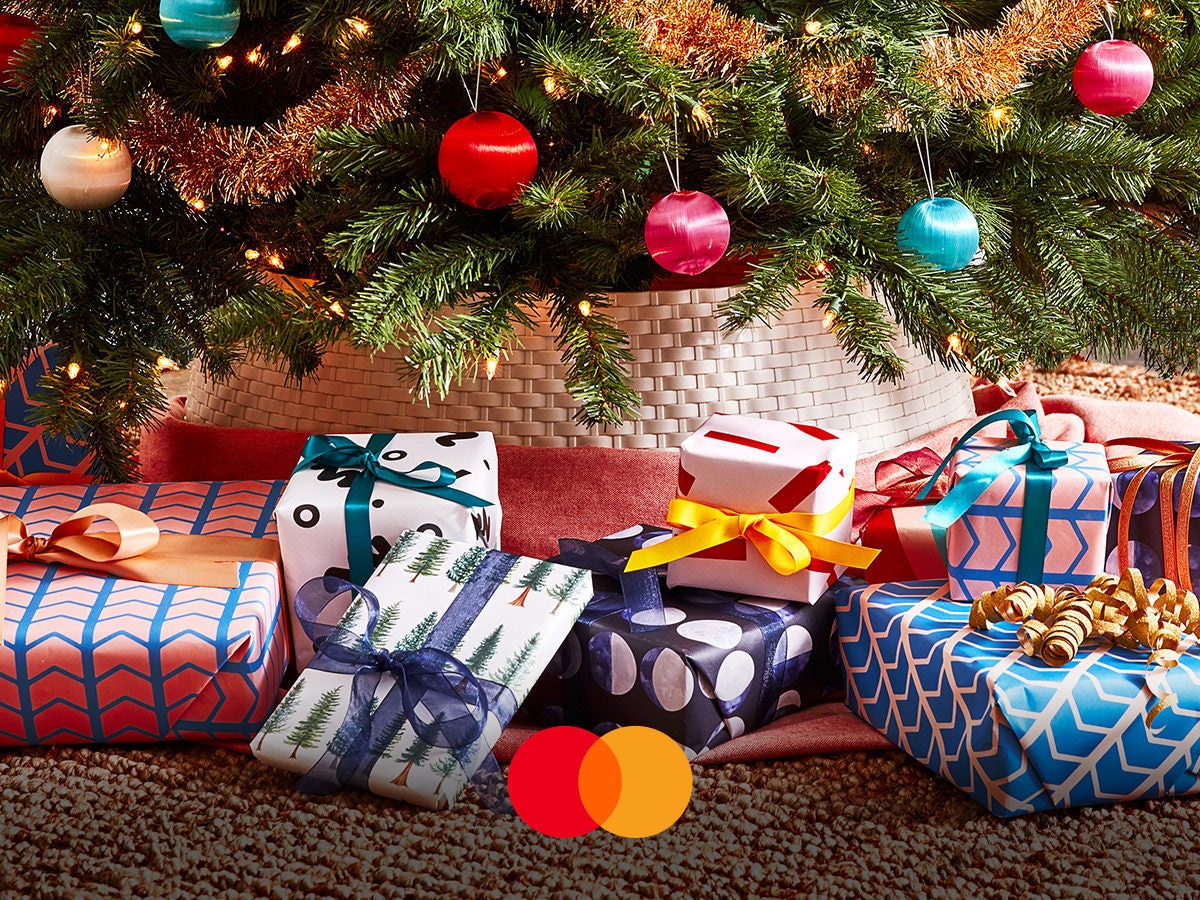 What do a mirrored moon wall hanging, a slouchy mohair cardigan, and a pair of sparkling statement earrings have in common? According to Etsy Trend Expert Dayna Isom Johnson, they're some of the hottest holiday presents of the year. "From over-the-top accessories to celestial-inspired home decor, this season's biggest gifting trends combine the most popular styles of 2019 with fresh interpretations of wintertime staples." Read on to discover meaningful, one-of-a-kind finds for everyone on your list—and if you pay with your Mastercard® between November 20 and December 15, you could be one of five lucky shoppers to win $5,000 (see official rules, including alternate entry method*).
All things animal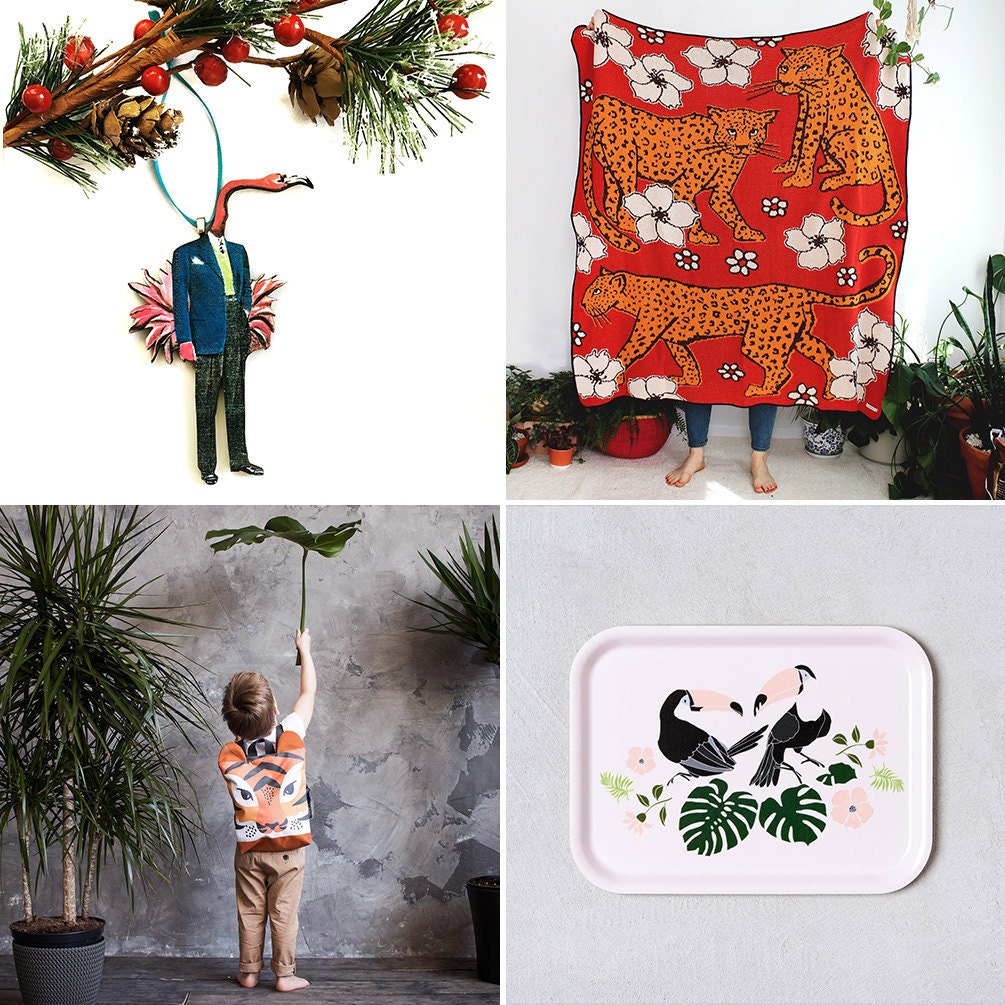 Cheetahs and monkeys and elephants, oh my! If you're on the hunt for some wild gifting inspiration, look no further than our spotted, striped, and feathered friends. "Last year was all about whimsical animals like narwhals and sloths," says Dayna, "but this year, we're excited to welcome jungle and tropical creatures to the menagerie." Some of our top present-worthy picks? A water-resistant tiger backpack for a little adventurer, an illustrated toucan serving tray for a seasoned hostess, and a cozy leopard-adorned throw blanket for the one you can't wait to snuggle up with all winter long. 
Celestial sparkle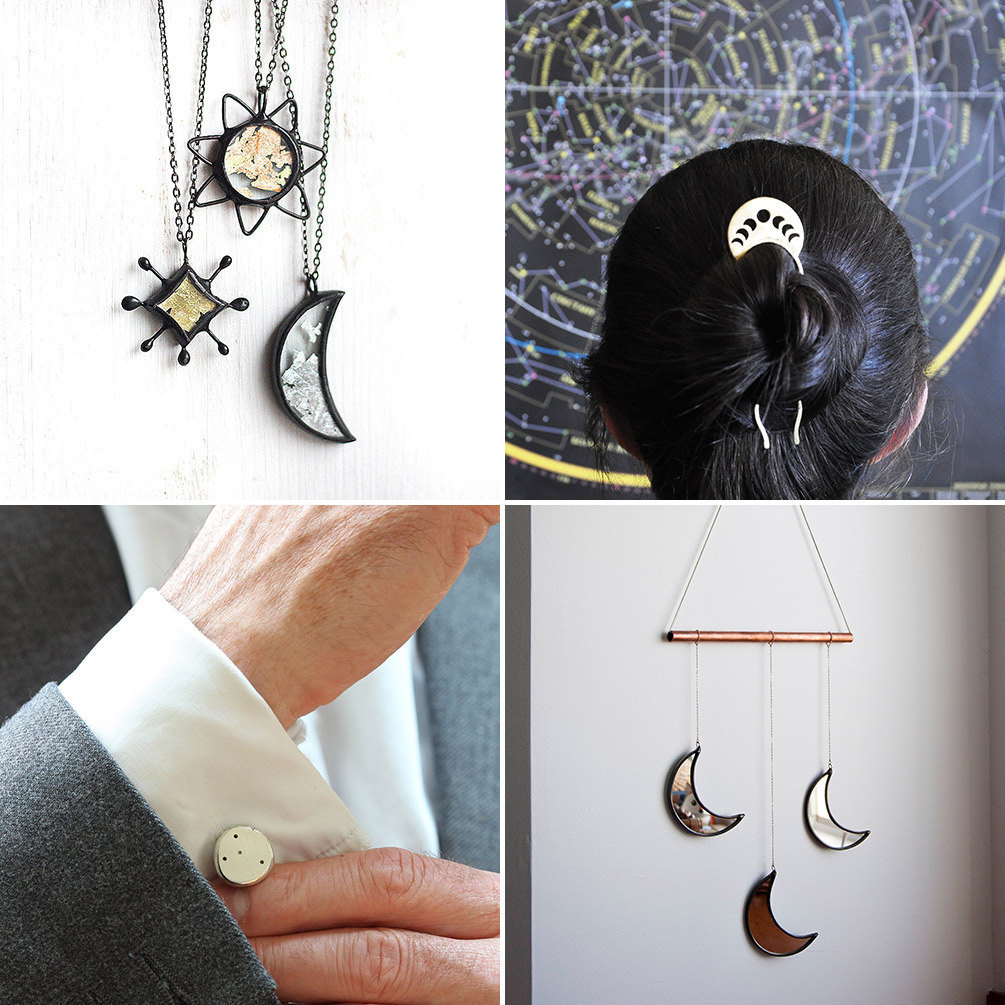 "Night sky-related motifs have been enjoying a moment since 2018," says Dayna, "and this season, sellers are gleaning even more inspiration from their signature shimmer." Picture all your favorite celestial subjects, rendered in metallic and mirrored finishes or enhanced with glints of glitter. Then go ahead and customize a set of silver constellation cufflinks for your hubby, surprise your spiritually in-tune sister with a brass moon phase hair pin, or gift your mom a dazzling lunar wall hanging to add some glimmer to her gallery wall—because everyone loves an out-of-this-world present!
Maximalist accessories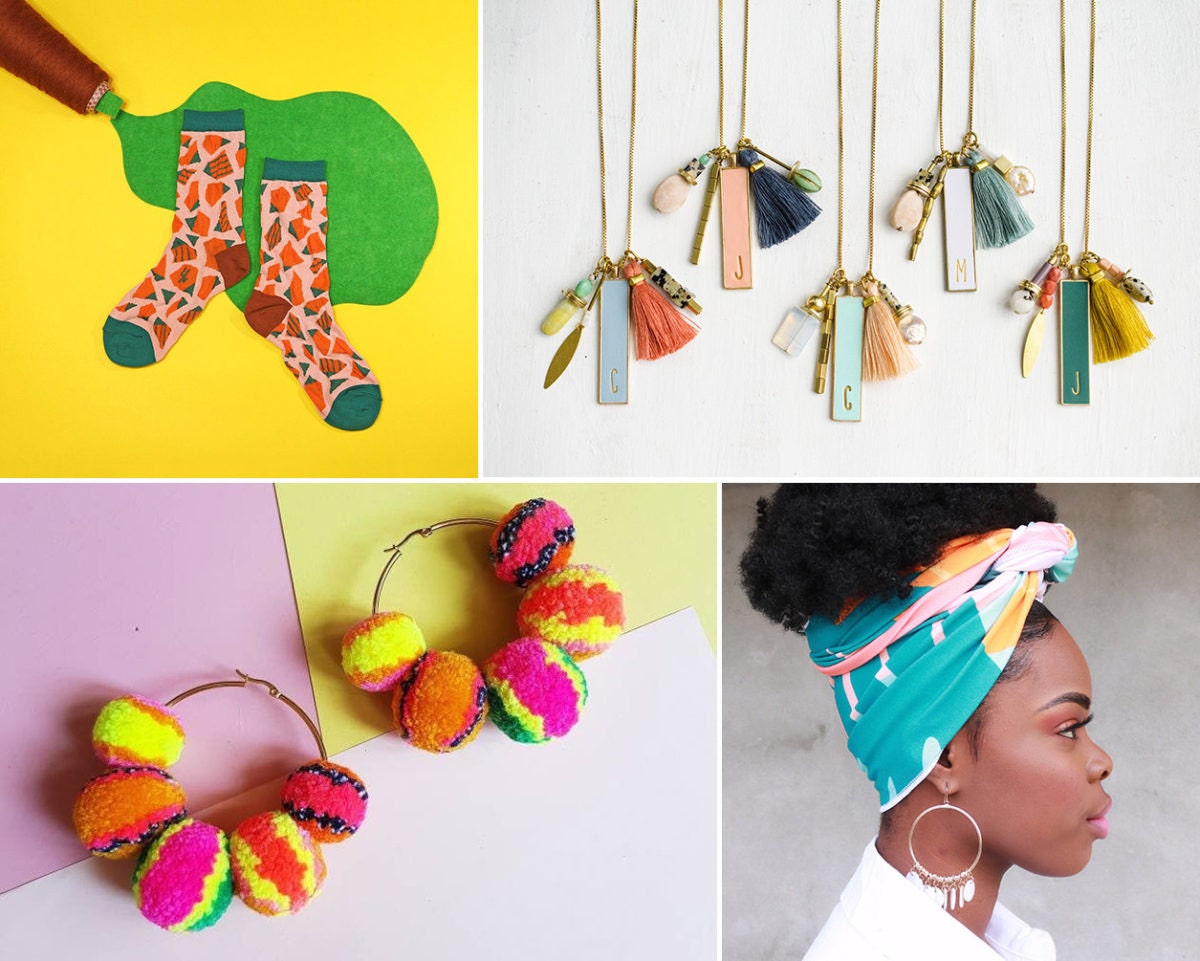 "From our wardrobes to our homes and holiday decor, maximalism has taken 2019 completely by storm," says Dayna, "and this trailblazing trend shows no signs of stopping anytime soon!" For those in the market for a stocking-sized present that packs an extra-large punch, look no further than attention-grabbing accessories like multicolor pom-pom hoop earrings, vibrant one-size-fits-most socks, and brightly patterned head scarves guaranteed to liven up even the dreariest winter day. Whether piled on together to dial up the drama or strategically singled out to add a pop of personality to a more understated look, these fashionable finds will have your giftee going totally heart eyes. 
Chunky knits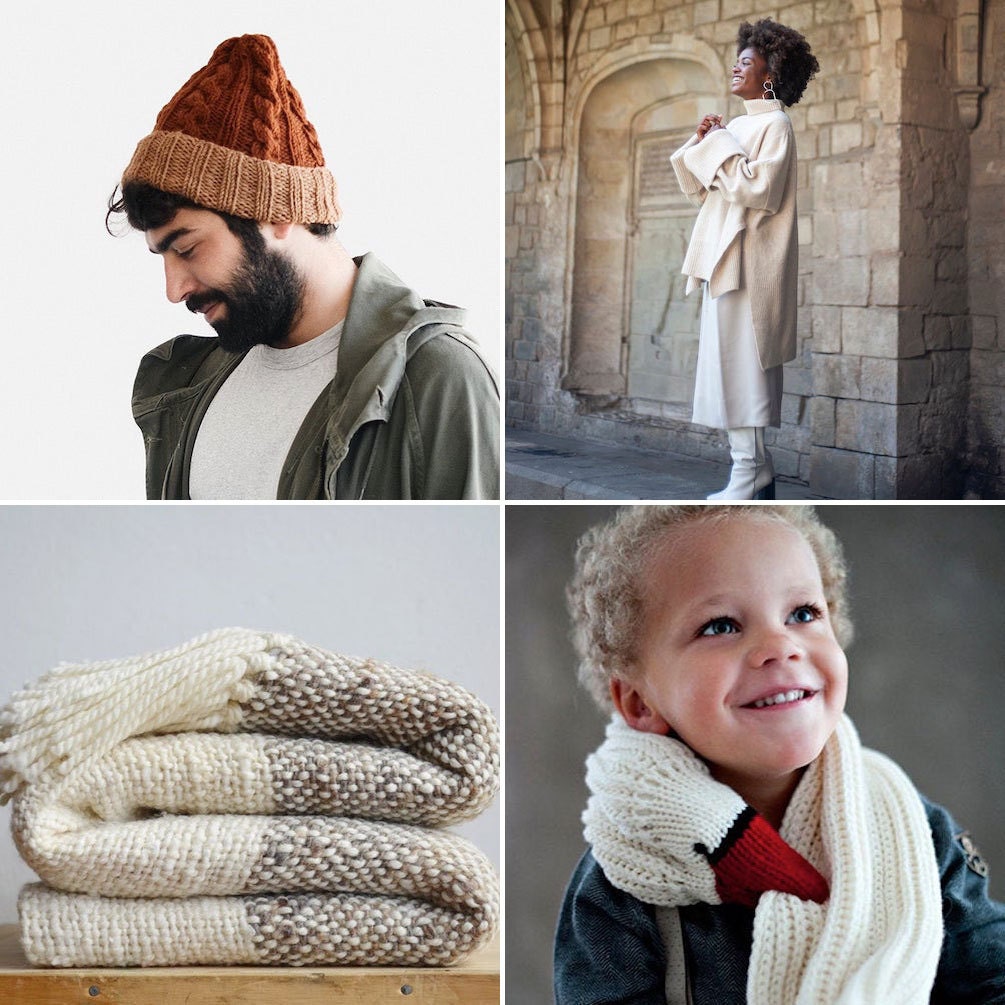 Ho, ho, ho my gosh, how is it almost December—and what's wintertime without snuggly knits to help us brave the temperatures? When it comes to selecting the perfect oversized wool turtleneck, hand-woven throw blanket, or custom color-blocked beanie to place under the tree, consider looking to some of the most popular palettes of the year—winter whites and burnt orange—for inspo. Thanks to their classic designs and neutral hues, these cozy, cold-weather crowd-pleasers are sure to keep your lucky recipients feeling toasty and timeless all throughout the brrr months.
Greener gifting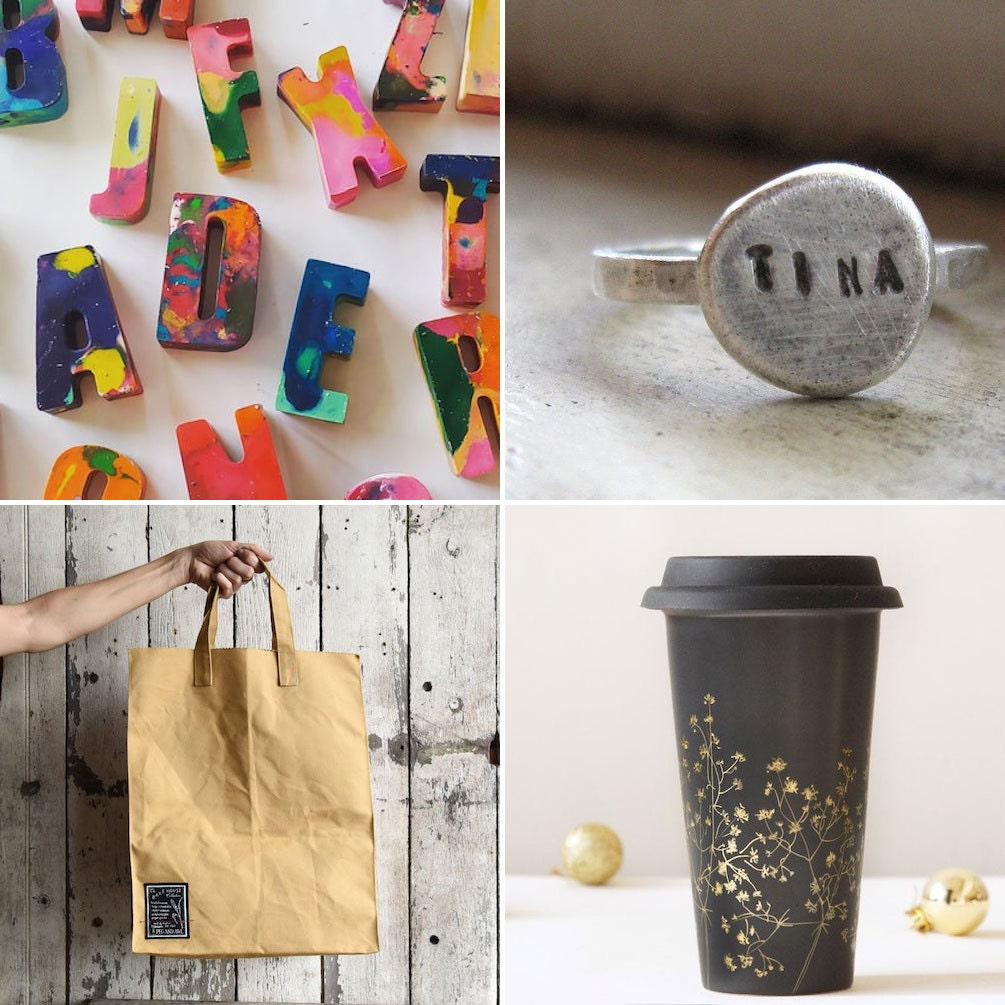 If last year's approach to environmentally conscious gifting focused on planet-friendly packaging—looking at you, furoshiki!—this holiday, shoppers are taking it one step further by opting for sustainable presents, too. And thanks to the leagues of Etsy sellers prioritizing recycled, biodegradable, and reclaimed materials in their designs, there's no shortage of Mother Earth-approved goodies to choose from. From a zero-waste, reusable tote for your farmer's market-obsessed roomie to a set of recycled alphabet crayons for the aspiring young artist in your life, responsible purchasing is the name of the game. Bonus: Etsy automatically offsets carbon emissions on all purchases, so you can feel extra-good about every special delivery. 
Milestone mementos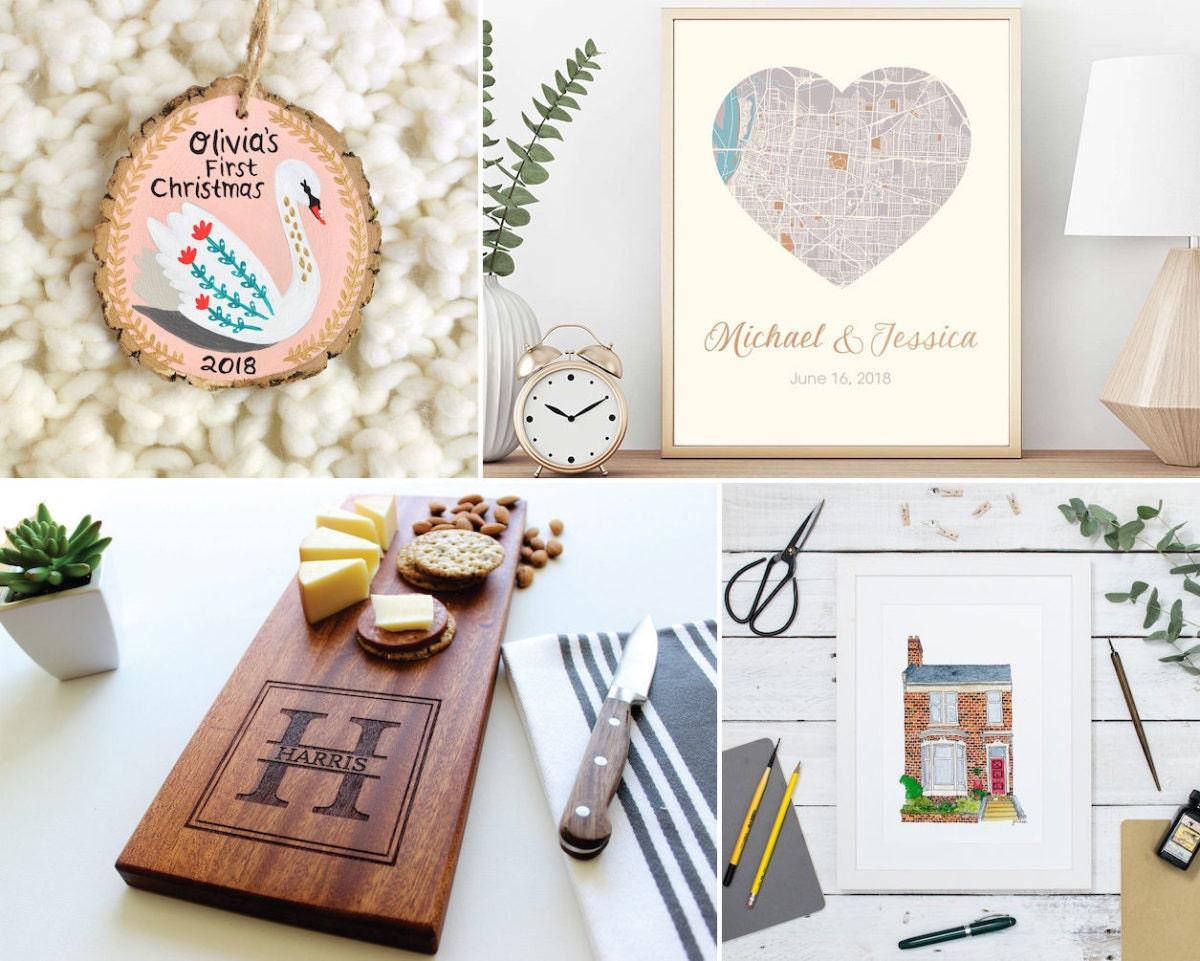 This year's take on the modern heirlooms you fell in love with last holiday season? Meet milestone mementos. "Etsy sellers are helping shoppers celebrate life's precious moments with personalized keepsakes their nearest and dearest can adore for decades to come," says Dayna. Toast to your favorite newlyweds' first home together with a watercolor house portrait, pay homage to a special place with a custom heart-shaped map, or welcome a baby to the family with their very own hand-painted wooden ornament. When it comes to capturing the moments that matter most, you can't go wrong with touching tokens that tug at the heartstrings. 
Nordic charm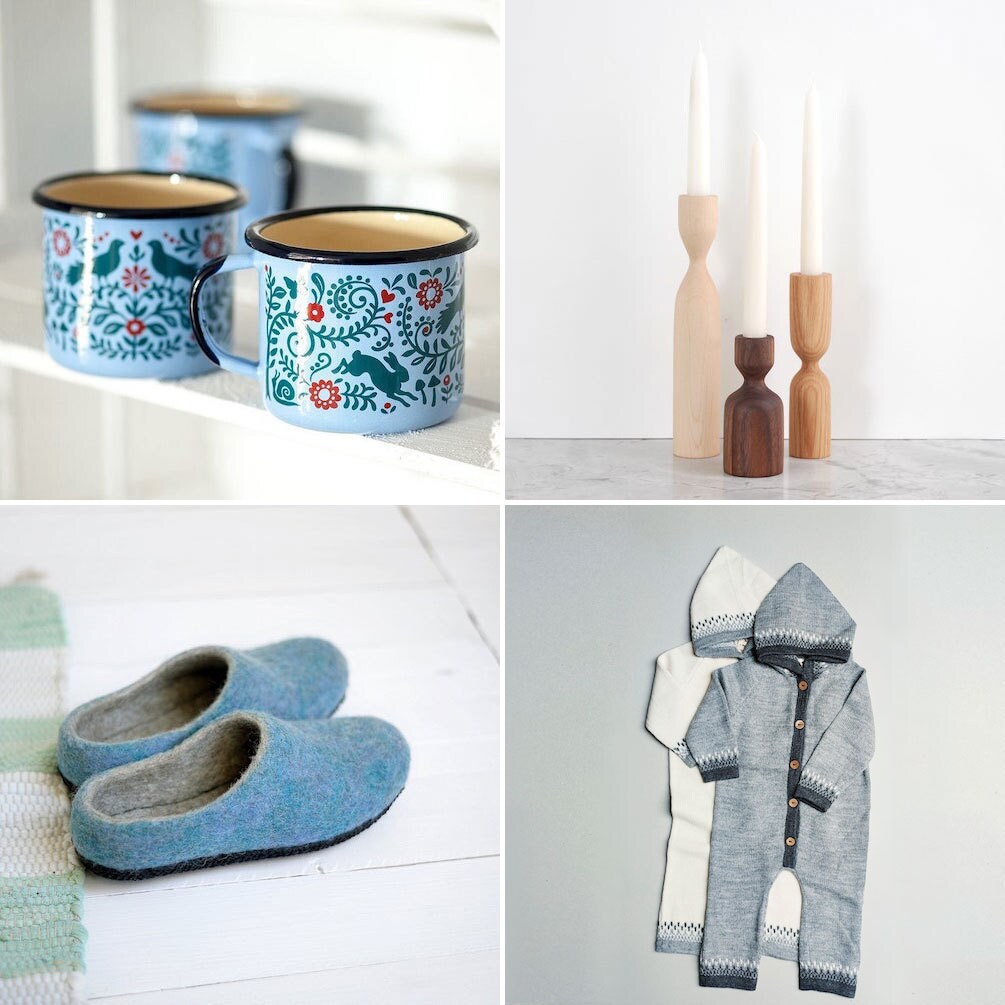 Whimsical woodland-inspired mugs. Ultra-soft alpaca baby jumpers. Cushy felt wool slippers. This season, follow the lead of our pals to the north, and give the gift of warmth, comfort, and relaxation. To achieve the ultimate in hygge, look for pieces with Scandinanvian patterns and cool colorways, and prioritize natural materials like wool and wood. One foolproof test: If it would be at home in front of a roaring fireplace, it probably fits the bill. "Along with spending some much-needed downtime with family and friends, this time of the year is also a great opportunity to unwind, detox, and mentally prepare for a tremendous 2020," says Dayna. Cheers to that!
*NO PURCHASE NECESSARY. Void where prohibited. U.S. res, 18+ before 11/20/19. Non-online PIN-based debit, Int'l & corp. transactions ineligible. Restrictions apply. Ends 12/15/19. Click here for Official Rules including alternate means of entry.