Whether it's decorating with mood-boosting hues or stepping up your self care, the New Year's biggest trends are all about living with purpose.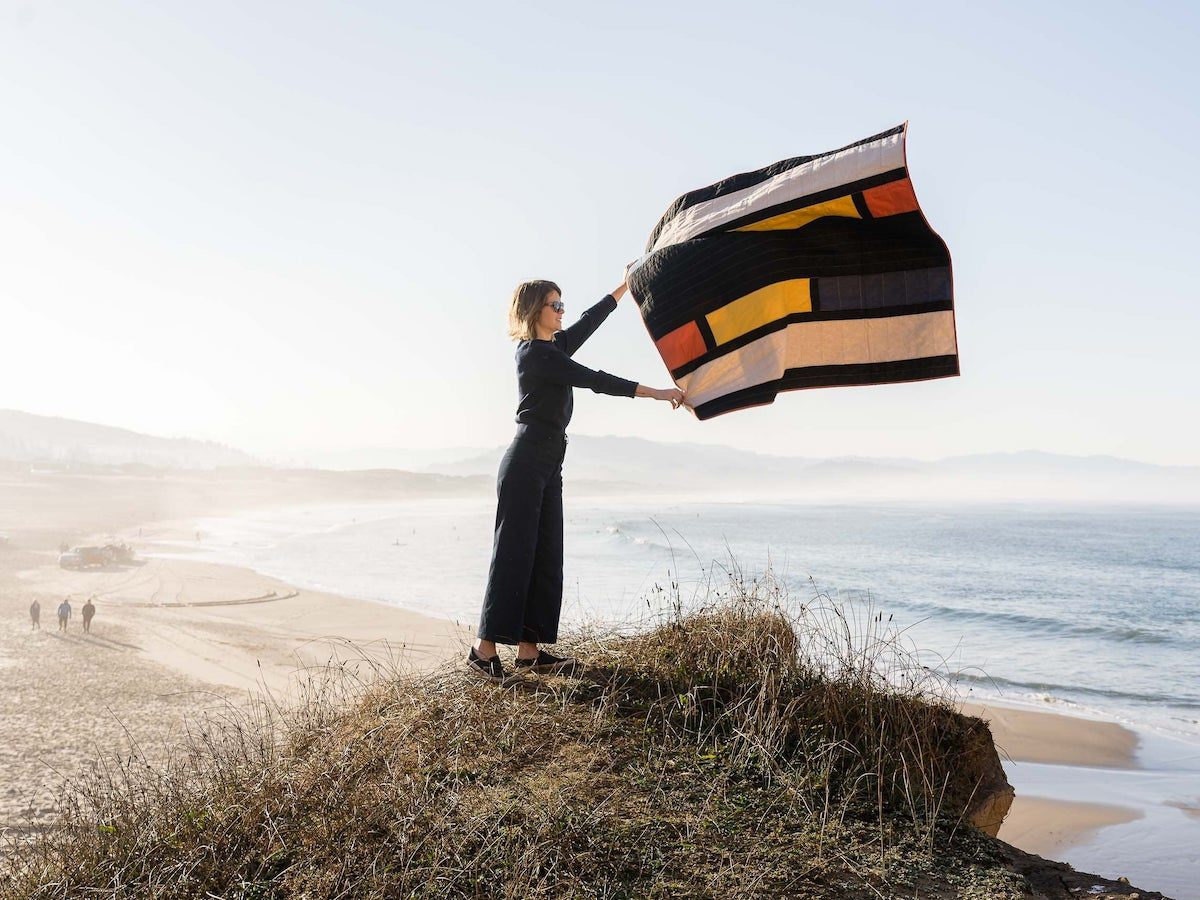 In 2019, we cozied up to earthy burnt orange, slowed things down with keeping-it-real creatures (looking at you, sloths), and, thanks to the return of maximalism, were free to be totally and completely ourselves. Coming into 2020 we're feeling more grounded in our values than ever, and we're showing it by being extra-intentional in how we shop. "We're gearing up for what I like to call 'the year of purpose,'" explains Etsy Trend Expert Dayna Isom Johnson. "Whether you're wellness-obsessed or just want to fill your home with some fresh, positive vibes, in 2020 it's going to be all about choosing products that are super-meaningful, thoughtfully designed, and that resonate with what's important to us." As luck would have it, Etsy is home to countless lovingly crafted (and curated!) items you can feel great about buying, no matter what personal priorities top your list—be it detoxifying your beauty routine, celebrating your special partnership with your spouse-to-be, or helping your furry BFF live its best life. Read on to discover six up-and-coming trends sure to help your finest self shine in the new year.
Chartreuse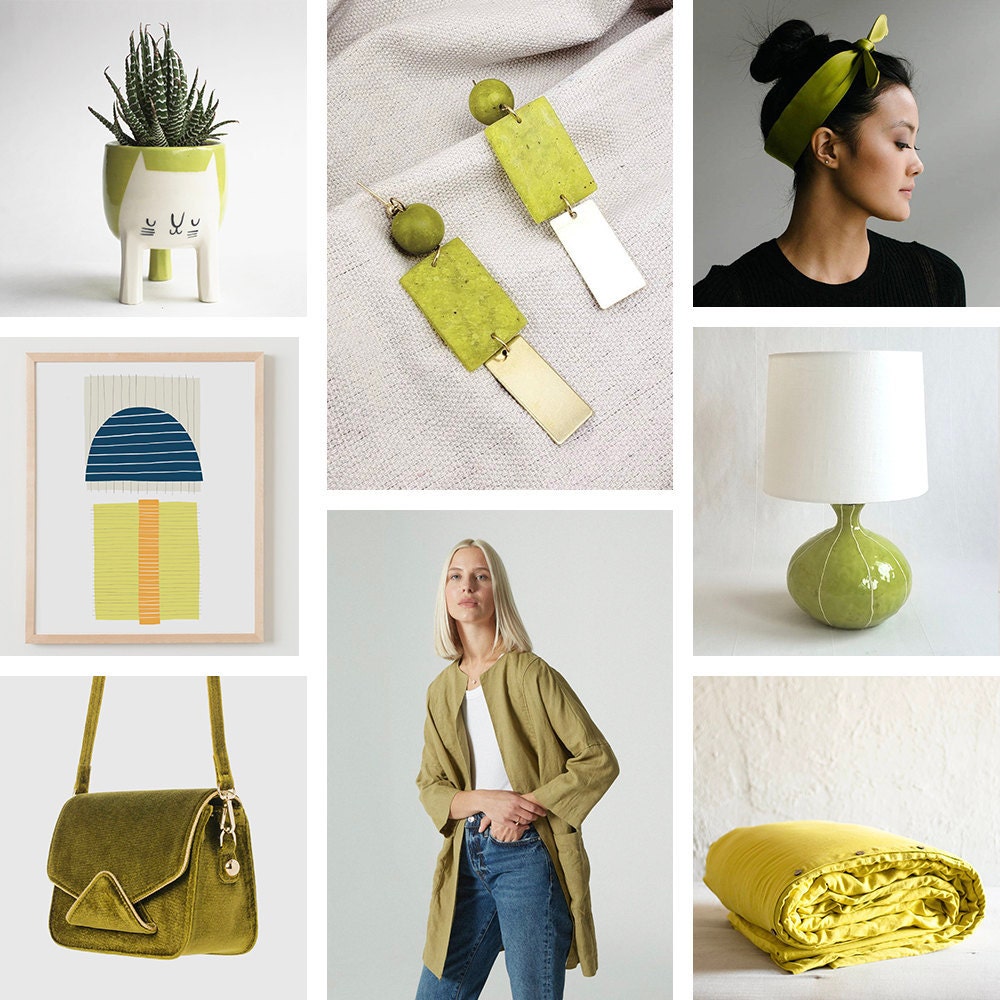 While we still love burnt orange for its down-to-earth warmth, we're excited to welcome a new decade with a crisp, invigorating hue. Meet chartreuse—a punchy green that's making us feel all kinds of energized. "Etsy's new color of the year is bold and uplifting—exactly what we're all trying to embrace in 2020," says Dayna. This stimulating shade is also a nod to '80s neons, which—spoiler alert—are on the cusp of a comeback too. "I predict we'll see this tone showing up everywhere from our home decor to our wardrobes," says Dayna. Winter's already looking brighter thanks to a crop of cheerful chartreuse accessories like silky hair scarves and dangly statement earrings. 
Color-blocked decor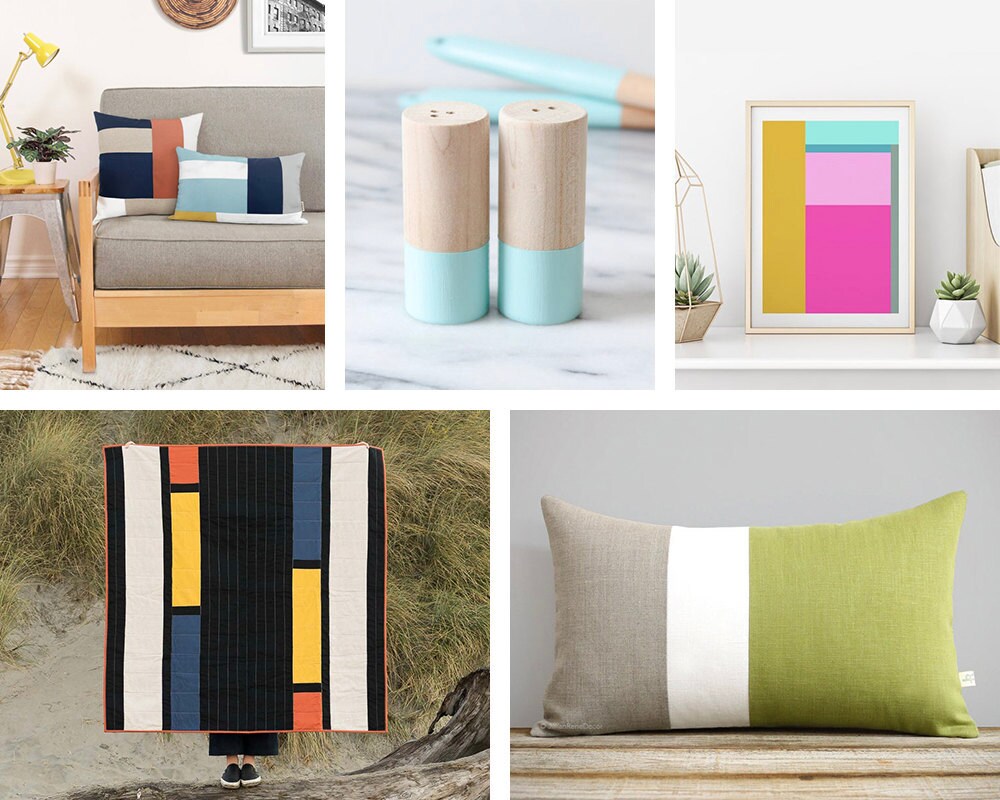 With its juxtaposition of clean lines and surprising splashes of pigment, color blocking is a considered way to add instant personality to any space. This vibrant, retro-inspired decorating technique is reminiscent of the mod '50s and '60s, along with last year's popular cut-out shapes. "Nailing this look is all about purposeful color play," says Dayna. "Try pairing unexpected shades in ways that speak to you." We're loving how simple this style is to achieve at home by tossing some color-blocked pillows on the couch, framing some geometric wall art, or even adding a little dash of color to the table with eye-catching hand-painted salt and pepper shakers. 
'80s ensembles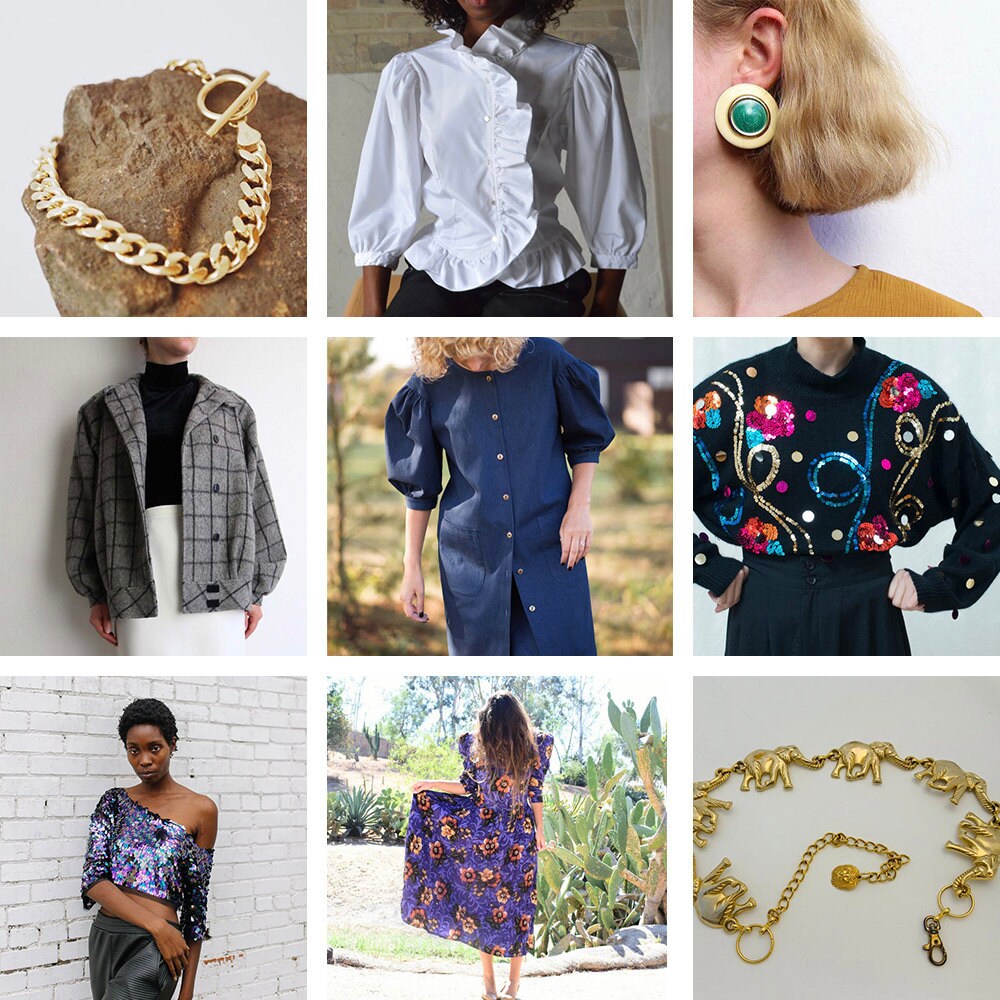 Last year's focus on maximalism set the stage for another big and bold revival: classic '80s styles. "While the decade was filled with questionable perms and eye makeup, it also brought us truly statement-making fashion," says Dayna. "We're talking looks that were super-stylized by design, from outfits with extreme silhouettes to over-the-top costume jewelry." Ready to indulge your flamboyant side? Add some vintage pieces with shimmering sequins, playful puff sleeves, and notice-me neons to your closet.  
Coordinated couples' coats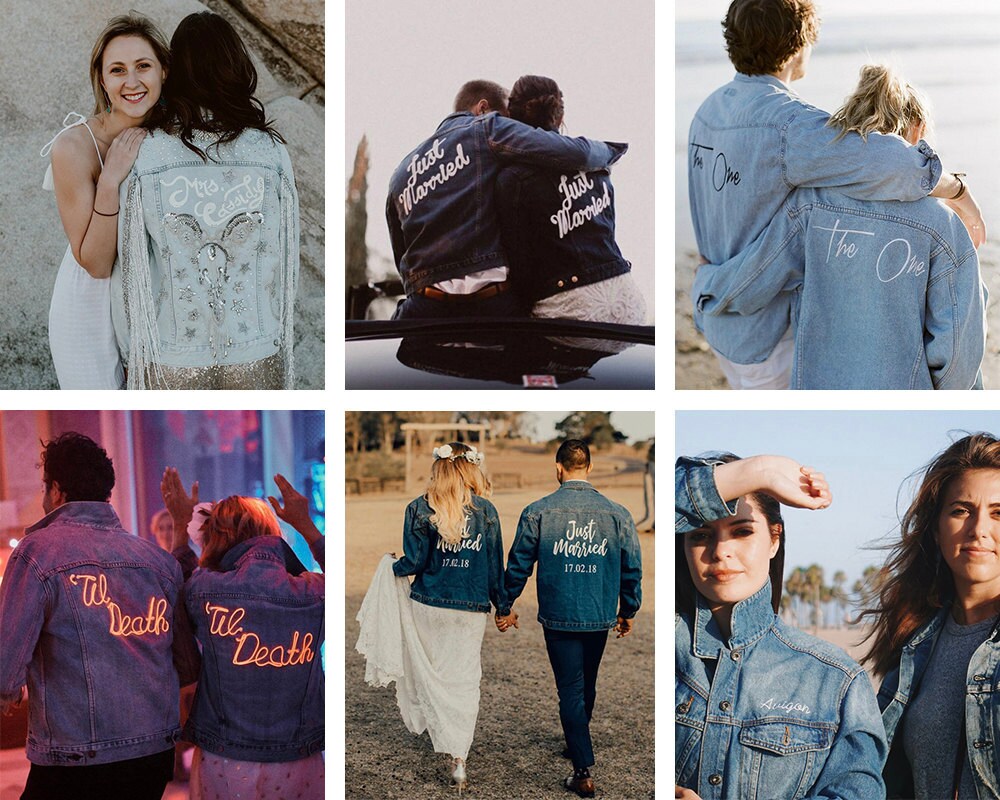 Dayna's calling it: Matching jackets are the newest wedding trend set to take over our social feeds, and for good reason. What says "We're a team!" better than playful, coordinated outerwear? This fun and highly customizable trend allows newlyweds to wear their hearts on their sleeves in styles as unique as their relationships. "We're not just talking about matching colors here," says Dayna. "Etsy sellers are making the most creative options, from hand-painted denim to embroidered leather jackets." For a DIY approach, we're falling for the romantic vibes of these vintage-inspired iron-on patches.  
Pet pampering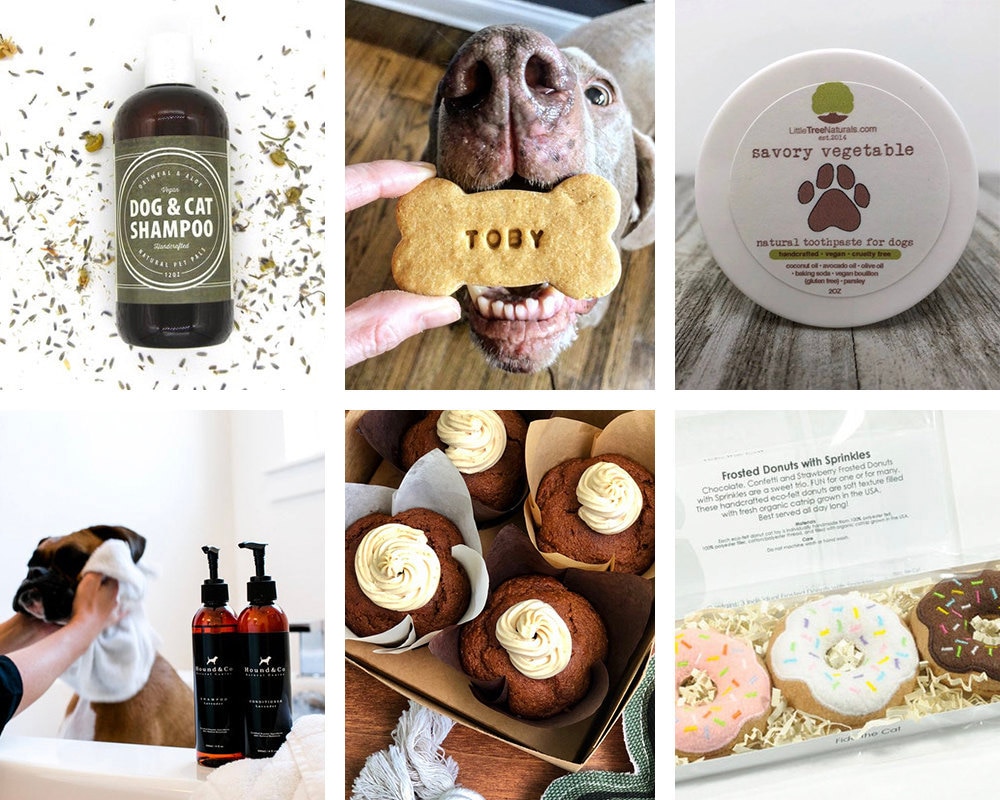 It's no secret we'd do anything for our beloved animal companions, and while they'd be more than satisfied with a simple scratch behind the ears, why not show them some extra love this year with a little luxury spa(w) treatment? "As we increasingly put more emphasis on our own well-being, it's time we put the same consideration into how we care for our fur babies," says Dayna. "Think custom grooming tools and high-quality, healthy ingredients." Doting pet parents are in luck since Etsy sellers are serving up everything a pooch or feline friend could need, from gourmet treats personalized with names to natural shampoos infused with calming lavender essential oils. 
Bespoke beauty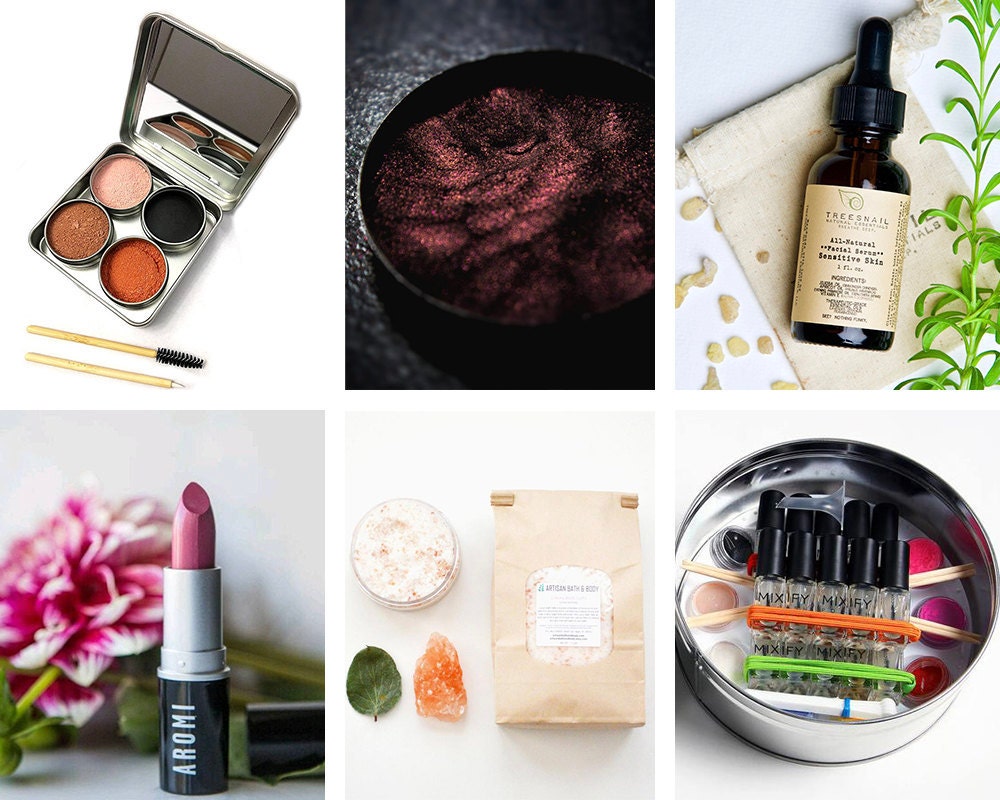 In 2020 we're taking a much more holistic approach to self care that begins—but doesn't end—with our skin. "We're paying closer attention than ever to what we're putting on our faces and bodies," says Dayna. Thanks to the ingenuity of Etsy sellers offering personalized blends for all types of complexions, we're happily trading in a one-size-fits-all approach for unique formulas that are made just for us (talk about luxury!). Whether you're treating yourself to a nourishing soak with soothing mineral bath salts or customizing your own vegan makeup palette, these all-natural, small-batch sets are the perfect way to refresh your routine and stay rejuvenated throughout the year.