Inclusive wedding parties. Sustainable styles. Self-care favors. The top wedding picks of the year are all about embracing what matters to you most.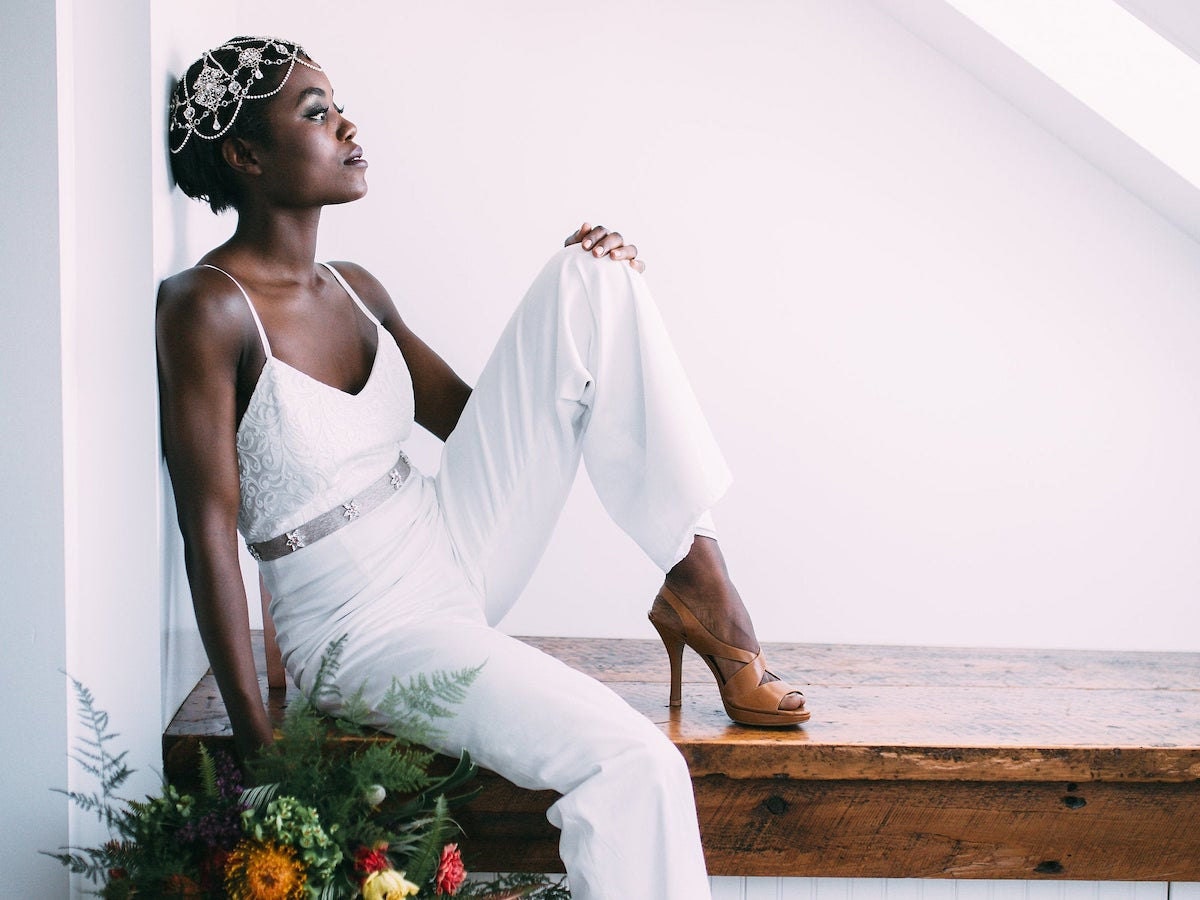 Pop the prosecco and let the confetti fly! It's a new decade, and couples are finally taking everyone's favorite wedding-planning advice to heart: It's your day. That's right. If last year's weddings were full of memorable, personalized touches, this year brides and grooms are dialing up the customization even further with parties that reflect their shared vision and values. "2020 is the year of purpose, so it's all about staying true to your partnership," says Etsy Trend Expert Dayna Isom Johnson. "Couples are casting aside traditions that don't fit with their vibe, and making their big day a celebration of what's most important to them, from inclusivity to sustainability." So go ahead and make a vintage sapphire engagement ring your something blue, ask Grandma to be a groomswoman, and opt for the bridal pantsuit. Here are seven fresh trends to help you say "I do" in a way that's meaningful to you.
Groovy gatherings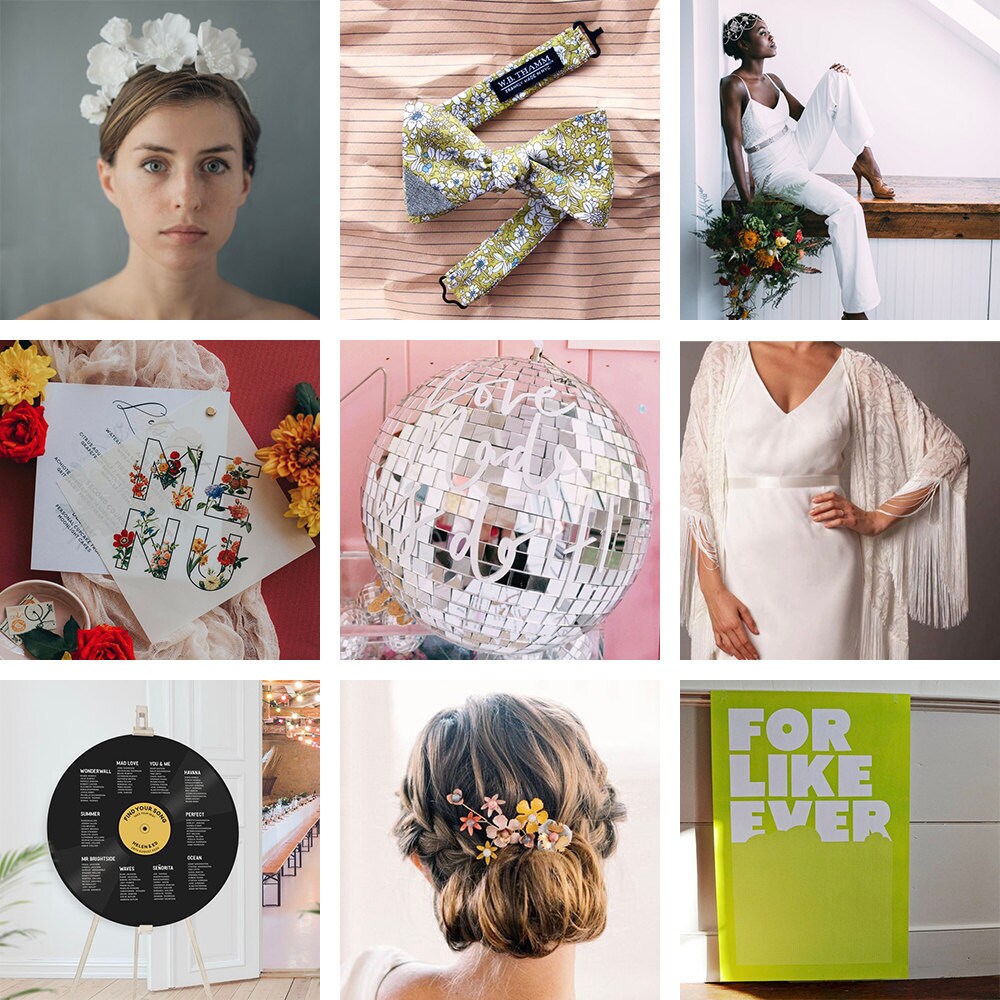 Call it disco fever. '70s style is boogying its way back onto the wedding scene, springing up everywhere from funkadelic save-the-date fonts to far-out floral color palettes (see also: Etsy's color of the year, chartreuse). "The '70s were all about bold statements of self-expression," Dayna explains. "Ceremonies were vibrant and optimistic—a lot like the couples of 2020." There are plenty of ways to get down with this trend—whether you choose a free-spirited, folksy look full of billowing dresses and nature-inspired headpieces or a glam reception a-la Studio 54—shimmering disco ball and all.
Non-traditional wedding parties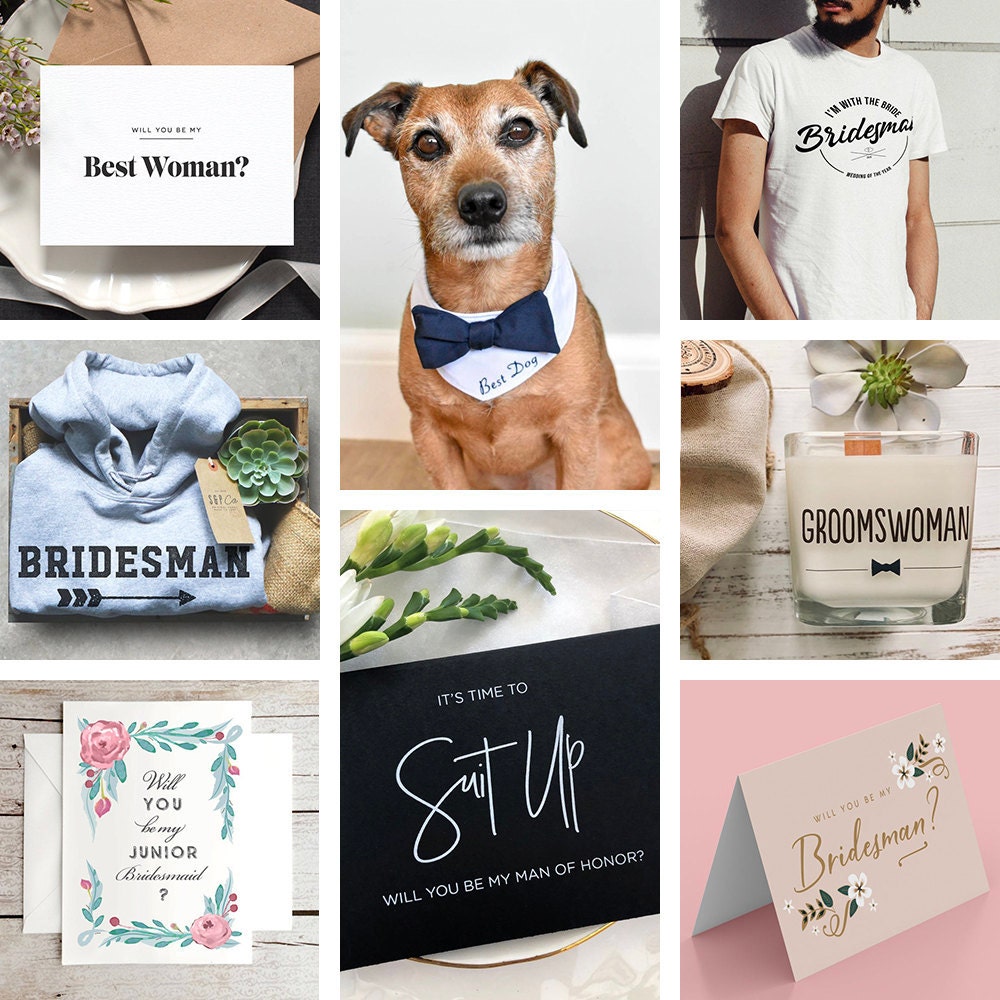 Because a wedding party just isn't a party without your whole crew (furry friends included) modern couples are giving all their closest companions a part to play in the big day, and handing out corsages and bouts on both sides of the aisle. "Groomswoman, man of honor, or even best dog—we're seeing it all," Dayna says. These inclusivity-inclined couples are extending the invite in creative ways, too, presenting their loved ones with personalized candles and custom cards to "pop the question," as well as festivity-ready bow ties and T-shirts showing off their special titles. 
Power suits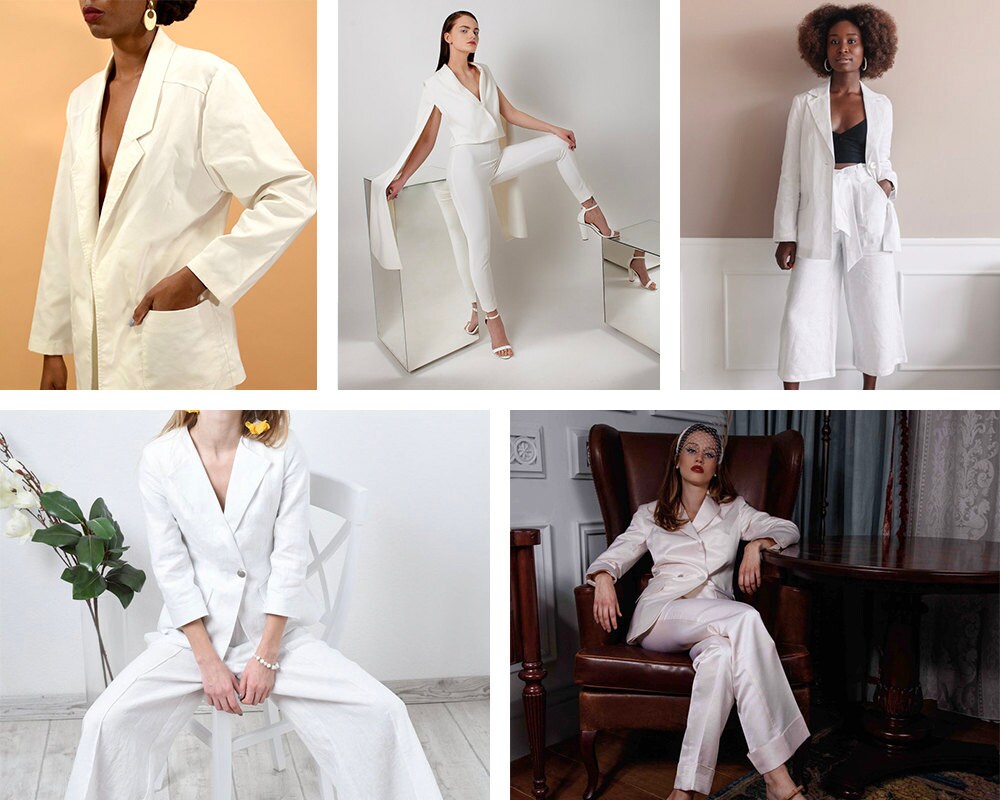 Whether you're looking for an unexpected, fashion-forward take on bridal attire or just prefer the cool comfort of a great pair of slacks, an ultra-sleek suit set is bound to make a dramatic impact at the altar. Structured jackets that mean business give this trend an empowering edge, and paired with flowy pants (with plenty of pockets) you'll be breezing down the aisle with your head held high. Crushing on the style but still have your heart set on a dress for your ceremony? "Try wearing a pantsuit to the bridal shower, rehearsal dinner, or even as a dance floor-friendly outfit change for the reception," Dayna suggests.
Vintage rings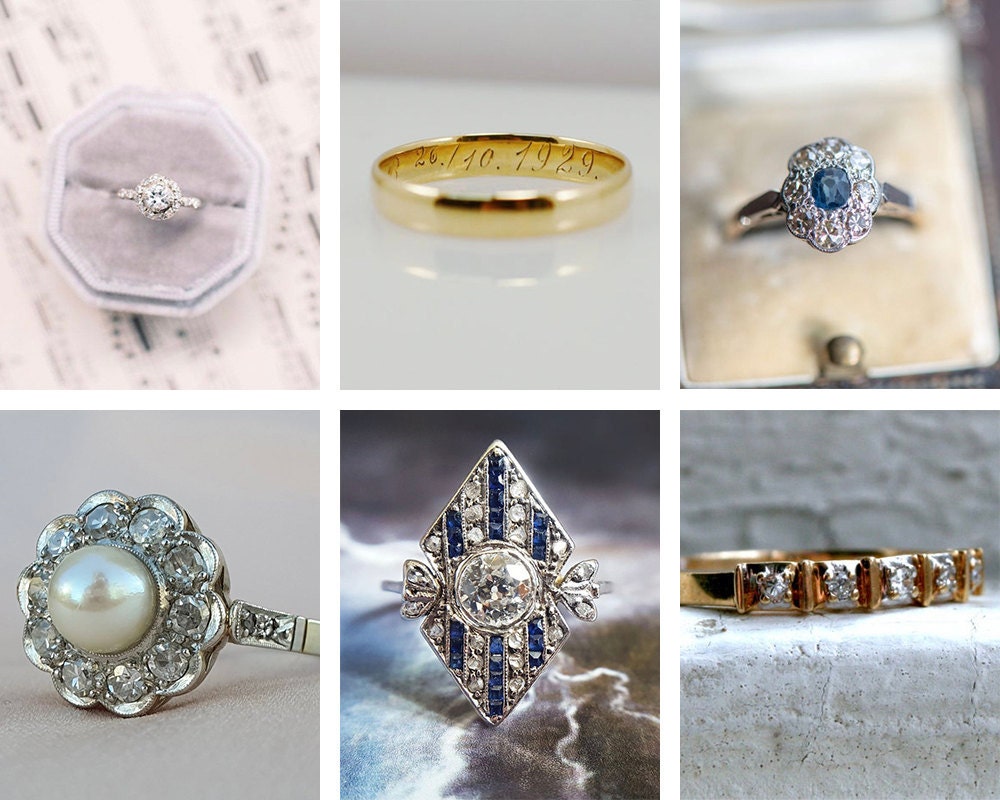 It's no wonder the popularity of vintage engagement rings and wedding bands is on the rise: These exquisite heirlooms give brides and grooms a one-of-a-kind way to symbolize their unique commitment to each other that's sure to stand the test of time. "When it comes to deeply personal jewelry, there's something extra-romantic about purposefully choosing a previously-loved piece with its own story to tell," Dayna says. "Plus you're giving new life to something old, which is an easy way to shop sustainably." Our favorite picks of the moment? Art Deco designs with eye-catching geometric settings and a whole lot of retro sparkle.
Wellness favors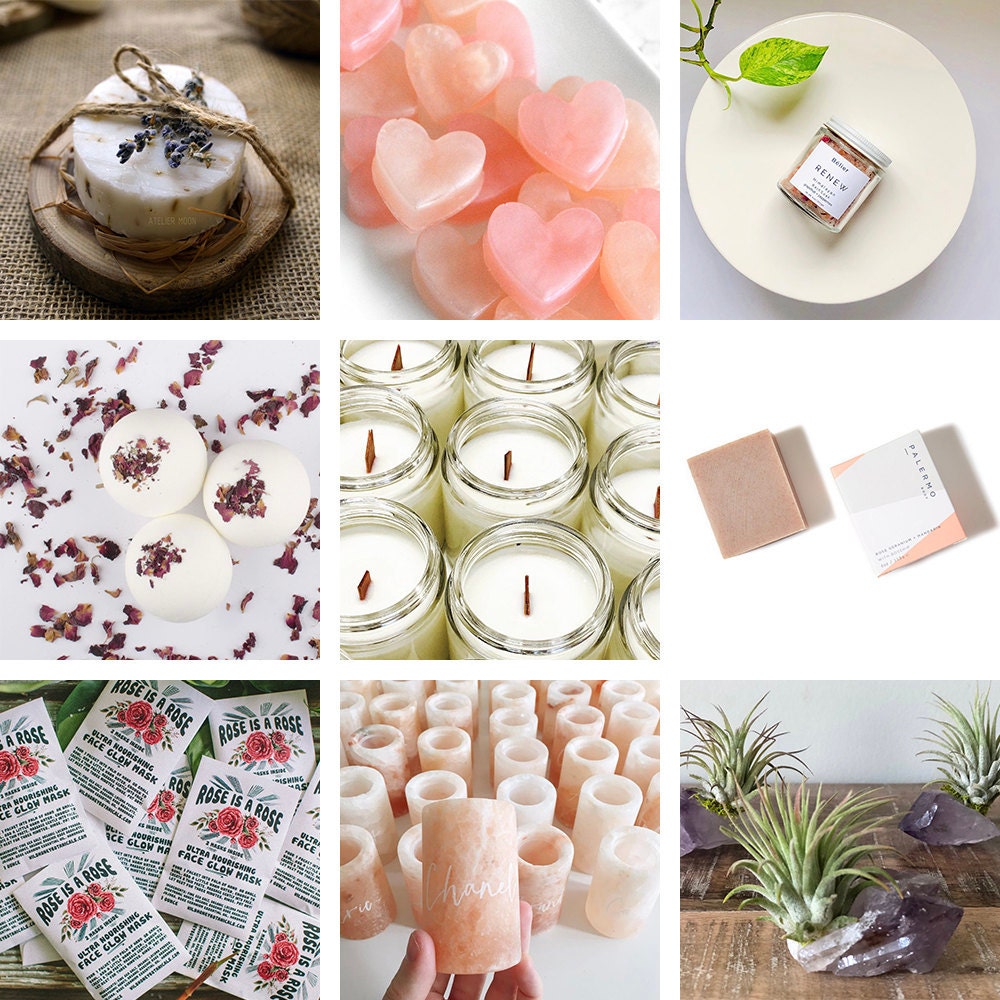 After a night of pure joy and revelry, couples are treating guests to a little at-home TLC with spa-inspired favors to help them relax and rejuvenate. "Wellness is going to be big on everyone's mind in 2020, so sending guests home with a self-care package is a really thoughtful and practical way to say 'thanks for coming,'" Dayna says. And with soothing natural soaps, crystals, and scented candles this prettily presented, you can rest assured they'll look gorgeous on display at your reception.
Sustainable styles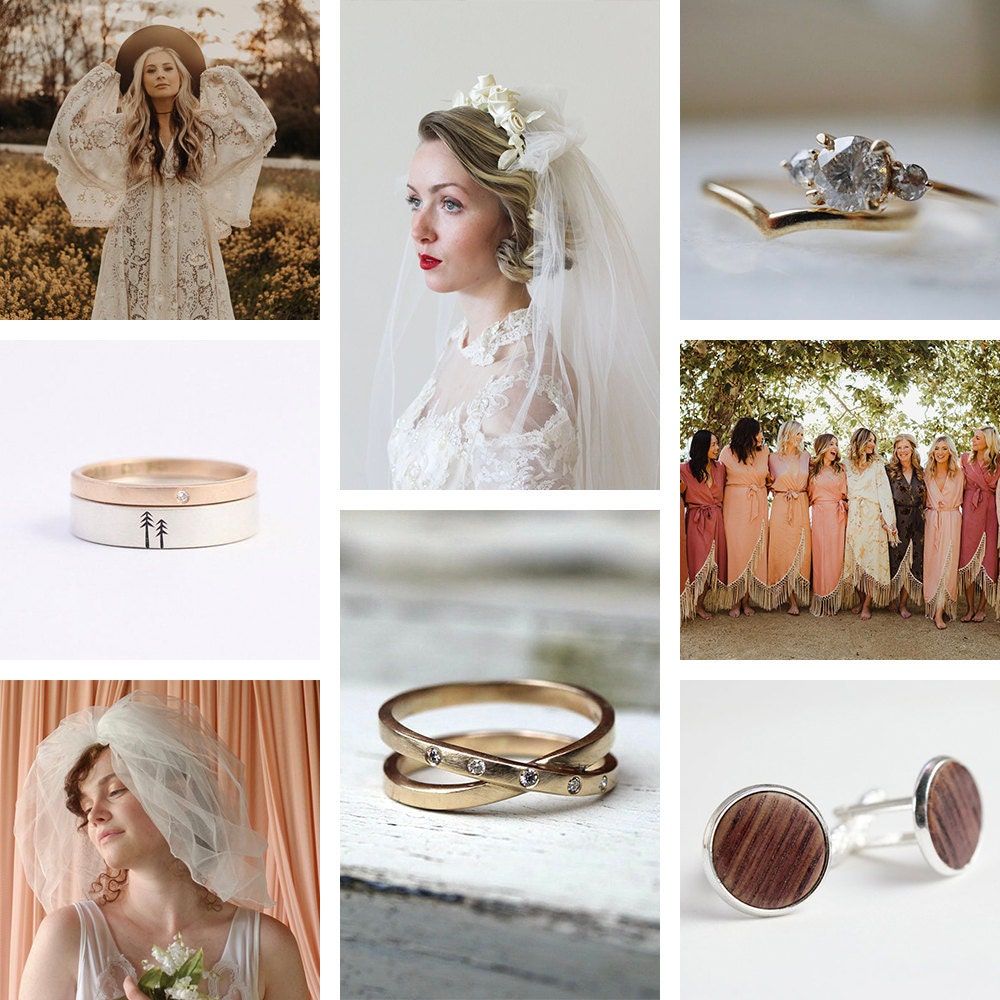 For all you eco-conscious couples, we know nothing could be more key to throwing a great party than celebrating in a sustainable fashion—right down to your Earth-friendly ensemble. From vintage veils to recycled metal cufflinks, in 2020 brides- and grooms-to-be are decking themselves out in mindfully selected pieces. "Incorporating upcycled details into your wedding day wardrobe will make a smaller impact on the planet, and thanks to the care and skill of Etsy sellers, still pack that wow-factor," Dayna says. "I'm talking reclaimed wood bow ties, recycled gold wedding bands—just really fabulous items that look as good as you'll feel wearing them."
Coordinated couples' coats
In December, Dayna called matching jackets the wedding trend to watch in 2020, and it's safe to say the coordinated craze is here to stay. "What I love is how creative you can get with this one," Dayna says. "Etsy sellers are offering loads of custom options, so you and your partner can rock something completely unique to your relationship." Nod to your shared nostalgia for the '90s with DIY iron-on patches, or ride off into the sunset in biker-chic embroidered leather—either way, this of-the-moment outerwear is a playful way to tell the world, "We're in this together."