From jewelry stacking to marble accents, meet the trends we anticipate making major waves—straight from the studios of talented Etsy sellers.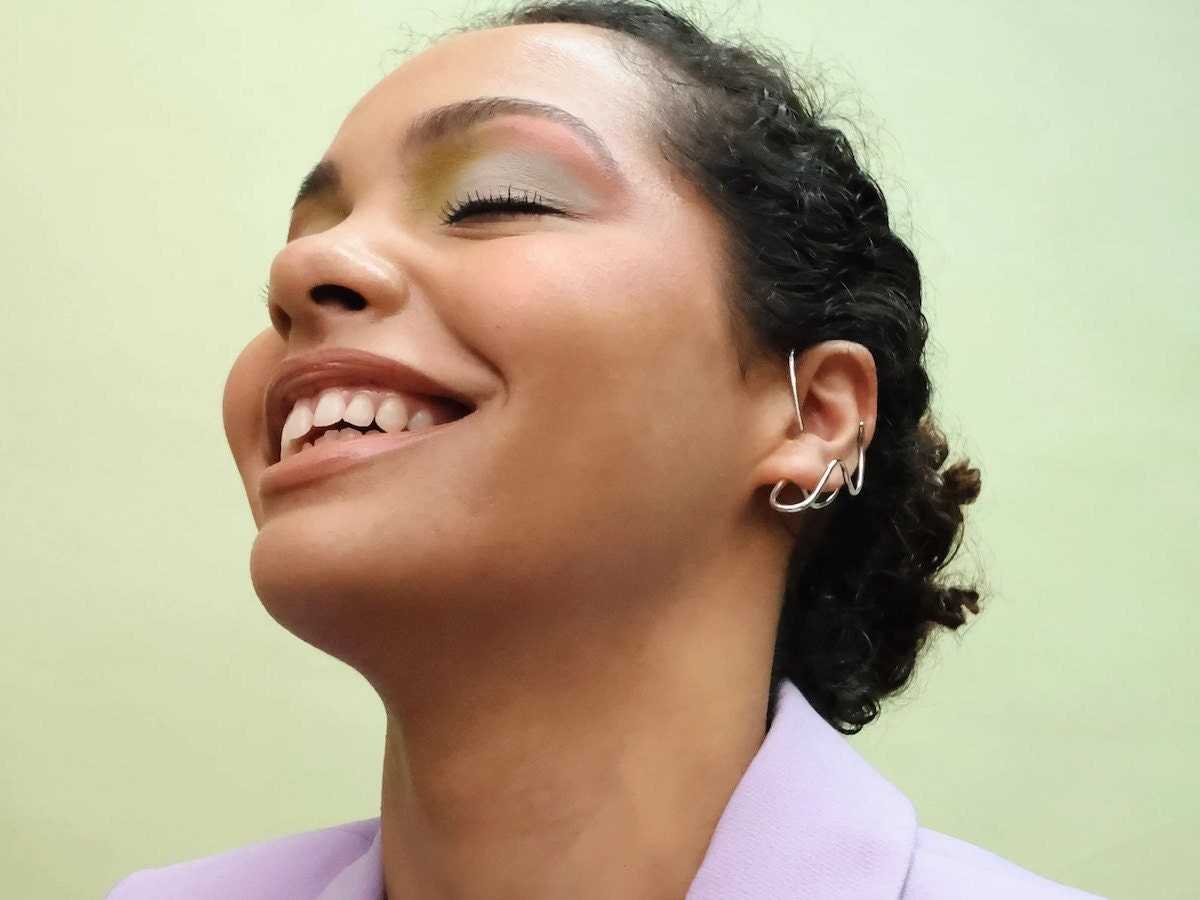 In 2022, while the world opened up again, we reconnected with loved ones, changed up our routines, and sought to restore balance in our lives. We enjoyed emerald green dreams, channeled a coastal grandma-chic aesthetic, and embraced mood-boosting hues with hot pink everything. Now, with a brand new year ahead of us, we're looking to celebrate all of the complexities life has to offer—including the way we think about our personal style.
"The concept of duality is emerging as a key theme for 2023," says Etsy Trend Expert Dayna Isom Johnson, with shoppers expanding their individual styles to accommodate a range of (sometimes opposing) aesthetics—and you can follow suit, with items expertly crafted and curated by Etsy sellers, across a range of price points. "The best part is that it's not an either-or situation," explains Dayna. "You can adopt a mashup of whatever speak to you." Which means you can sport preppy '90s fashion finds and dip your toe into the goth trend, or add a streamlined marble piece to your home and incorporate the rustic characteristics of contemporary cabin decor. Because after all, we contain multitudes—so why shouldn't our style? Read on to discover some of the looks we anticipate seeing everywhere in the year ahead—and decide which ones (plural, you don't have to choose!) you'd like to make your own.
Etsy's Colors of the Year: indigo and honeycomb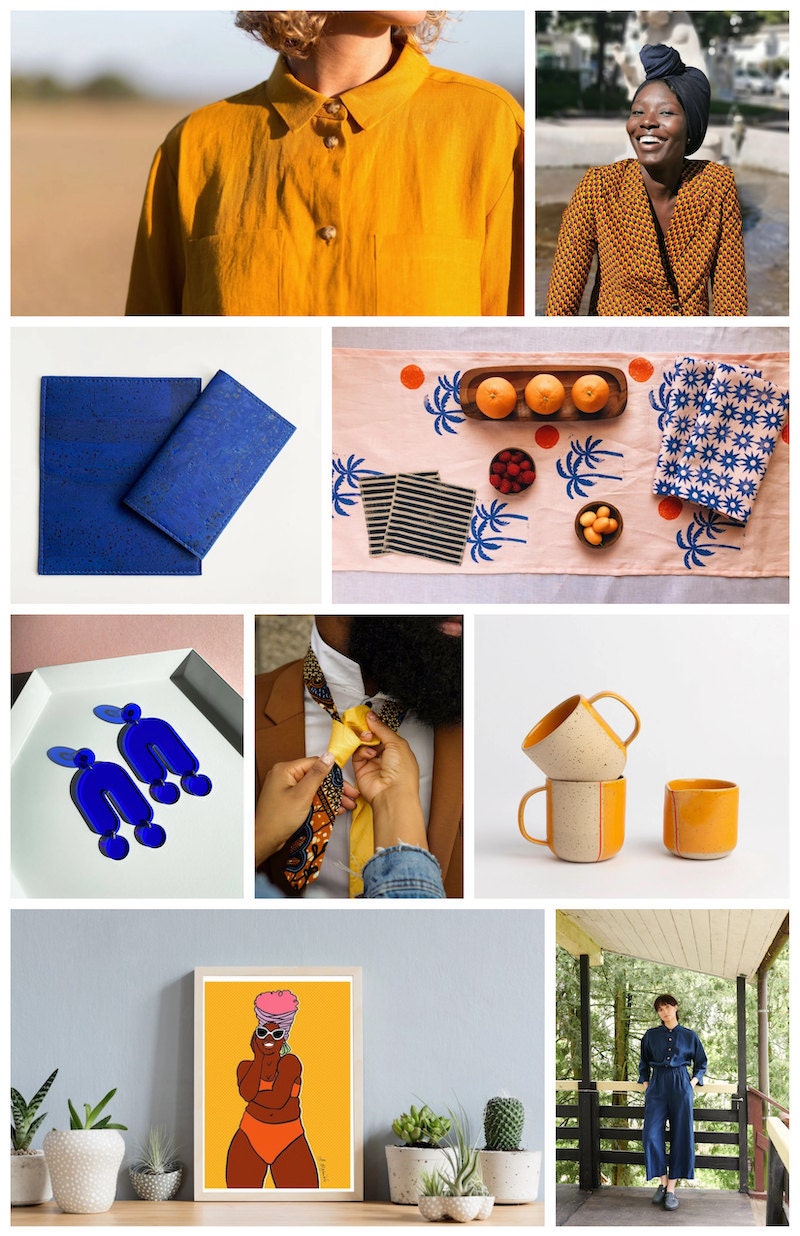 In the spirit of embracing opposites, this year we've chosen not one but two Colors of the Year—and like any good power couple, indigo and honeycomb bring out the best in each other. "A beautiful blend of blue and violet that represents wisdom and intuition, indigo carries with it both a high-impact and futuristic tone," Dayna says, "while honeycomb reminds us to appreciate and protect the intelligence of nature that exists all around us." Brighten up your kitchen with honey-colored mugs and planters, and add a little depth to your winter closet with a moody indigo jumpsuit—or style this darling duo together for a unique blend of dark royal tones and uplifting golden glow.
Modern marble marvels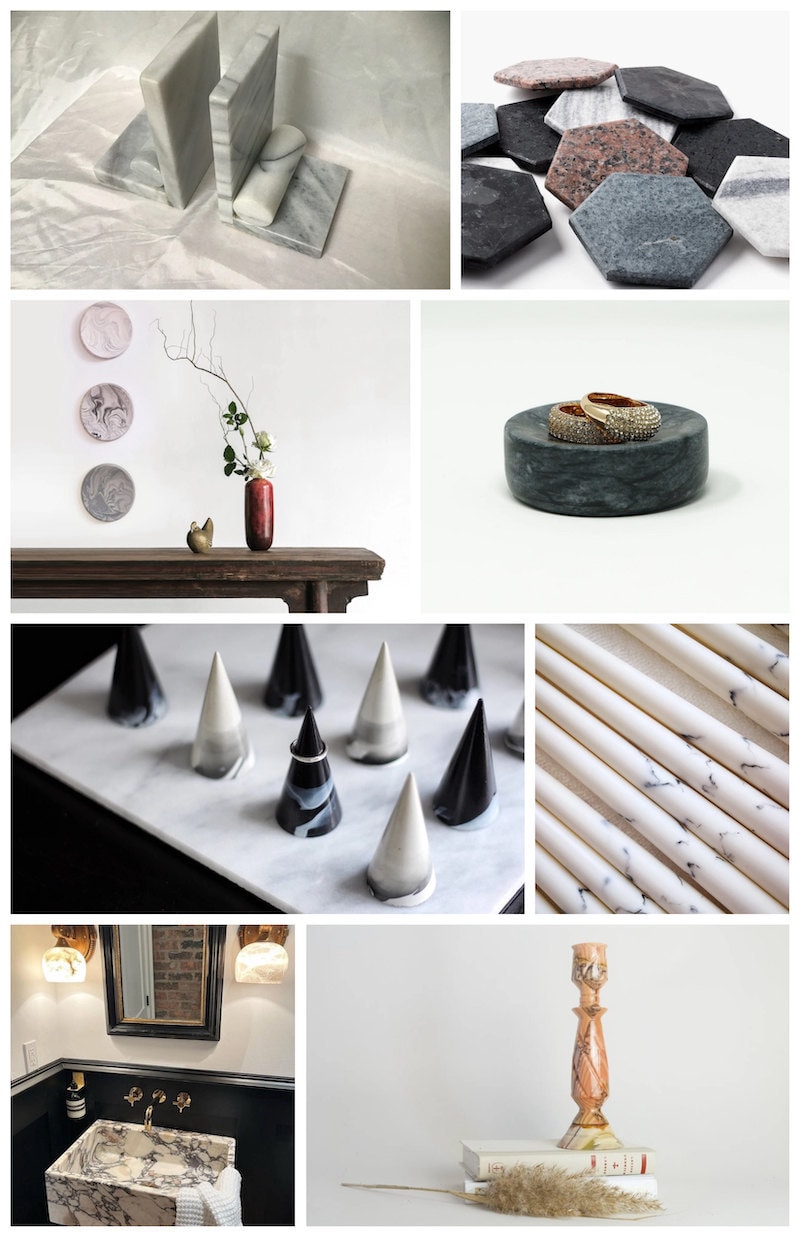 Whether you're adding a marble tray to your entryway to help with your 2023 organization goals or elevating your tablescapes with a pink-streaked vintage candlestick holder, this classic stone adds brightness, dimension, and sophistication to any space. "I'm loving how this timeless material can be styled in fresh ways—including in new colorways like green and burgundy and dramatic statement pieces featuring patterns with heavy veining," Dayna says.
Accessory stacking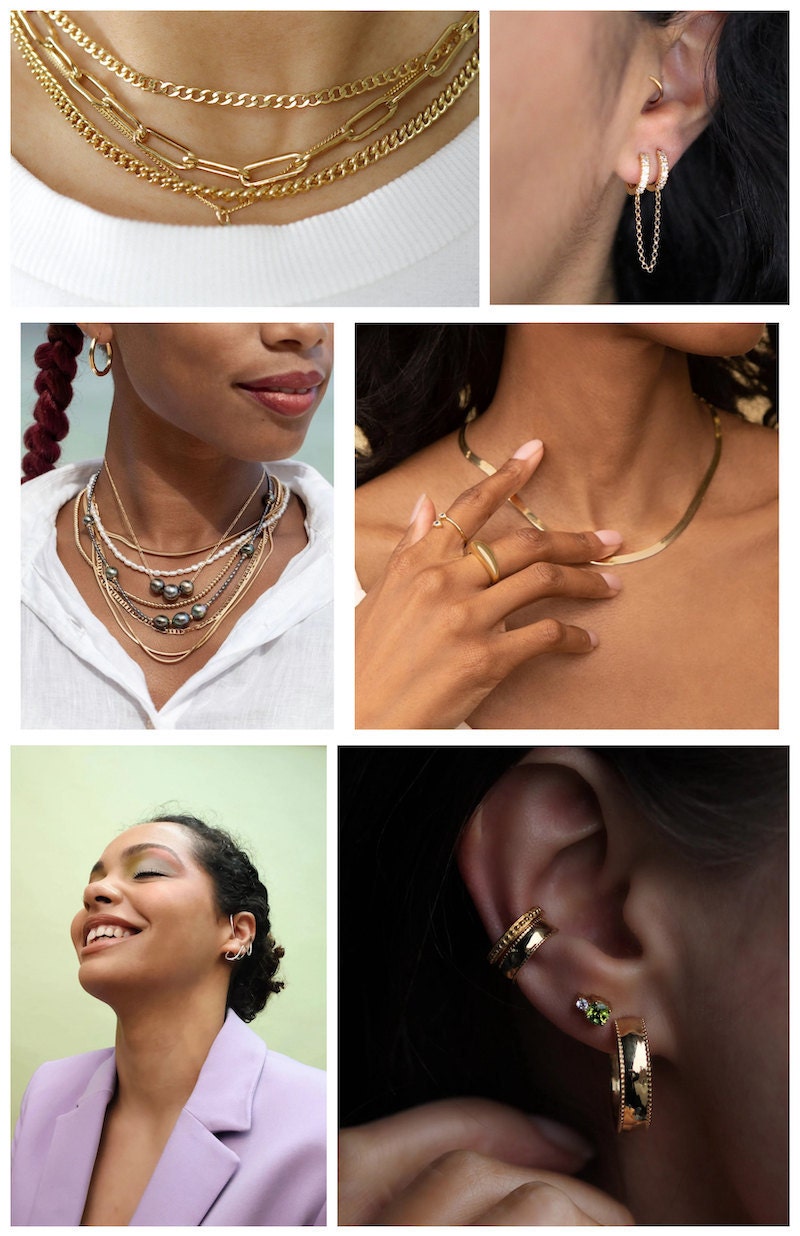 Stacking rings have long been a staple of any jewelry lover's repertoire, but now necklaces and earrings are joining the party with a more-is-more approach to piling on the bling. Mix and match hoops, huggies, and studs to add a little sparkle to any outfit, and top off your individual look with a curvy ear cuff for a no-piercing-required finishing flourish. More of a necklace person? Layer a chunky choker with your favorite minimalist mid-length chain for a dynamic look that's simple and chic enough to be your new go-to—and interesting enough to keep turning heads.
Contemporary cabin decor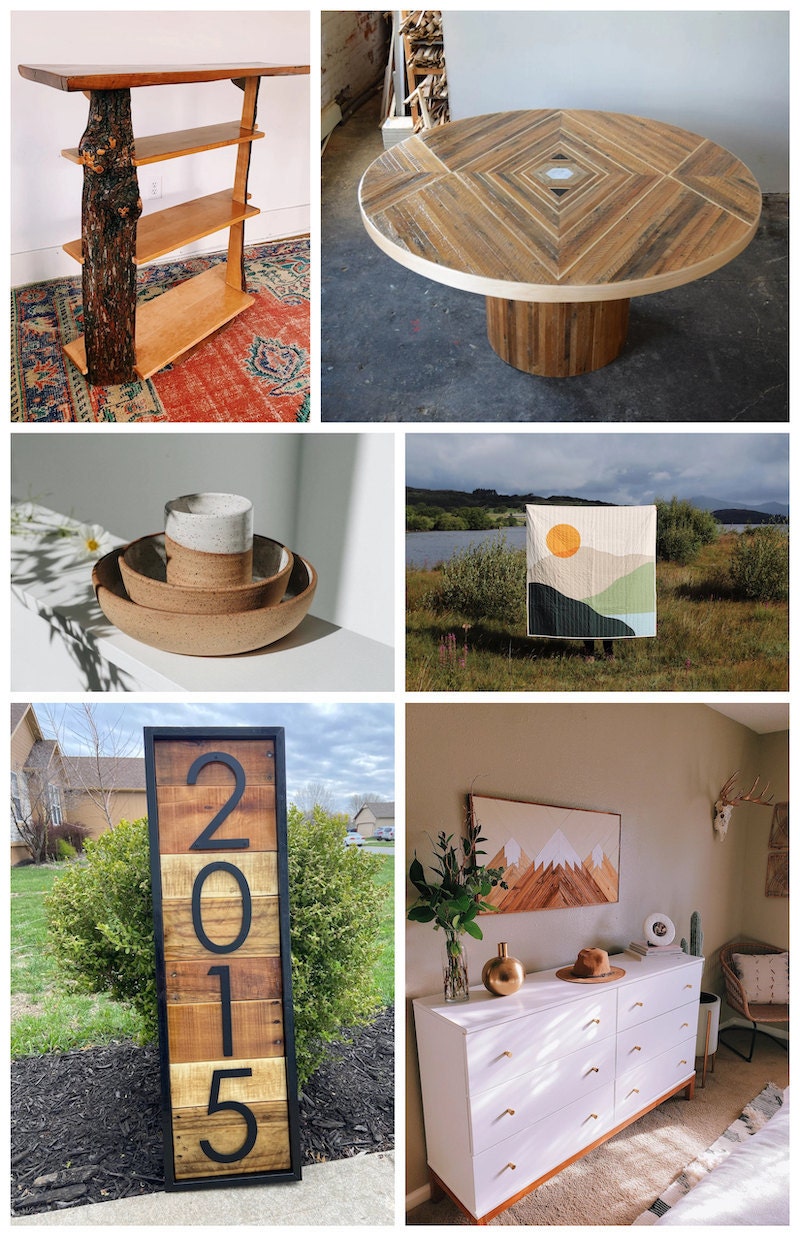 During the winter (or all year round!), take advantage of the great indoors and create a snuggly sanctuary at home with earthy cabin-inspired decor. A new take on traditional rustic, this woodsy aesthetic incorporates '70s boho designs with intricate, geometric woodwork for a contemporary-yet-cozy, lived-in look. From reclaimed wood dining tables with salvaged granite inlays to live-edge shelving hand-hewn from maple and pecan trees, these extra-special picks will transform your space into a trendy cabin getaway, without the hours-long roadtrip. Sprinkle in a few speckled ceramic mugs and abstract-patterned quilts and get ready to hunker down in style—hot cocoa optional, but encouraged.
Oversized bags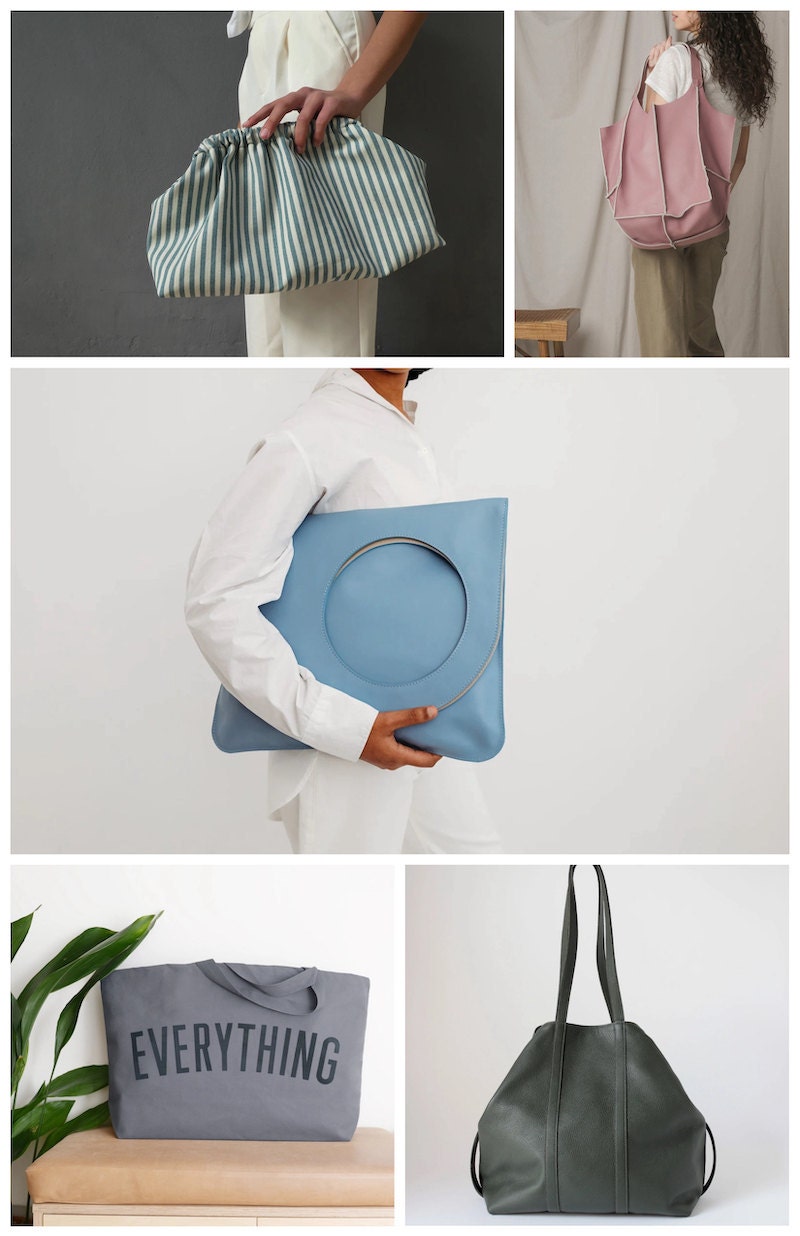 "These options are more than just a stylish statement," says Dayna of the generously sized carryalls that are enjoying a major fashion comeback. "They can take on work commutes, day trips, and everything in between,"—making them ideal on-the-go storage solutions that are as fashionable as they are practical. Whether you're into a cheeky extra-large tote, a cocktail party clutch, or an elegant everyday crossbody, these super-sized bags are a one-and-done option with multiple compartments for all your emergency snacks and extra layers (we're looking at you, mamas!). With their eye-catching prints, fresh hues, and meticulous construction, these bold bags from artisan Etsy sellers will do double duty as arm candy as you travel through the new year.