Discover fun and fresh ideas for an "I do" that's totally you, plus extra-special personalized gift picks for your registry.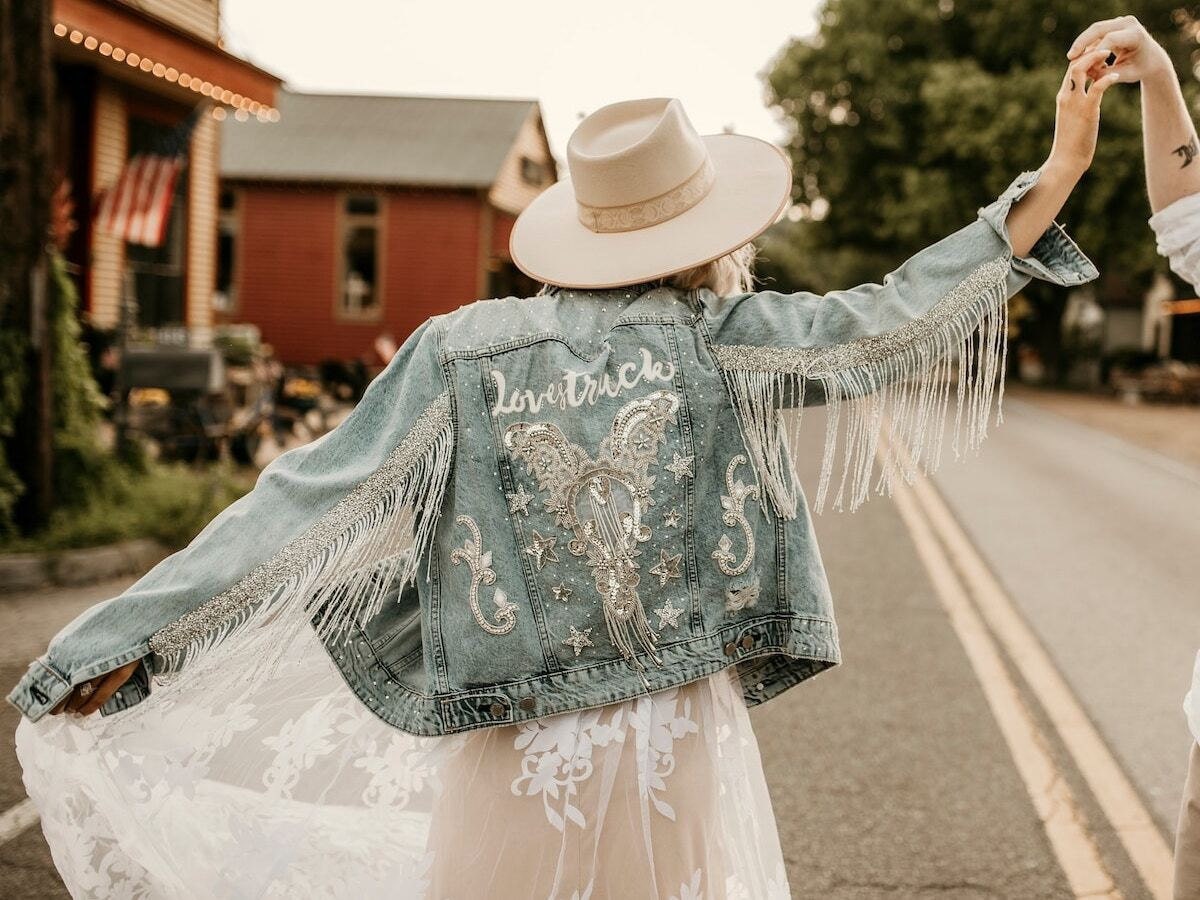 Congrats, lovebirds! Of all the people in all the world, you found each other—and there's no couple quite like you. Whether you're a pair of hopeless romantics or can't resist an epic party theme, when it comes to crafting a meaningful "I do" that's all about you, these days, personalization is key. "In both their wedding celebrations and their registries, today's couples are prioritizing fun and self-expression," explains Etsy Trend Expert Dayna Isom Johnson. "From wearing over-the-top accessories to registering for handmade mementos, they're turning to Etsy to put creative twists on tradition." To help inspire your own personality-packed festivities, we've rounded up seven ways brides and grooms have been making their ceremonies extra-unique. Read on to see which ideas spark something unexpected for you, and let the wedding planning begin!
Pro tip: As you plot out all the little details for your big day, be sure to check out Etsy Registry. From this handy new hub, you can easily create a wedding registry filled with one-of-a-kind, personalized items from small businesses, manage all the special somethings on your wishlist, and share them with loved ones and guests. (Plus, you can browse even more expert ideas and tips for selecting handmade and vintage gifts, decor, and bridal styles while you're at it.)
Bonus: For some seriously stellar registry inspo, keep scrolling to sneak a peek at the must-have wedding gifts that are topping the list of TV personality Antoni Porowski and fiancé Kevin Harrington's own personal Etsy Registry!
Lovecore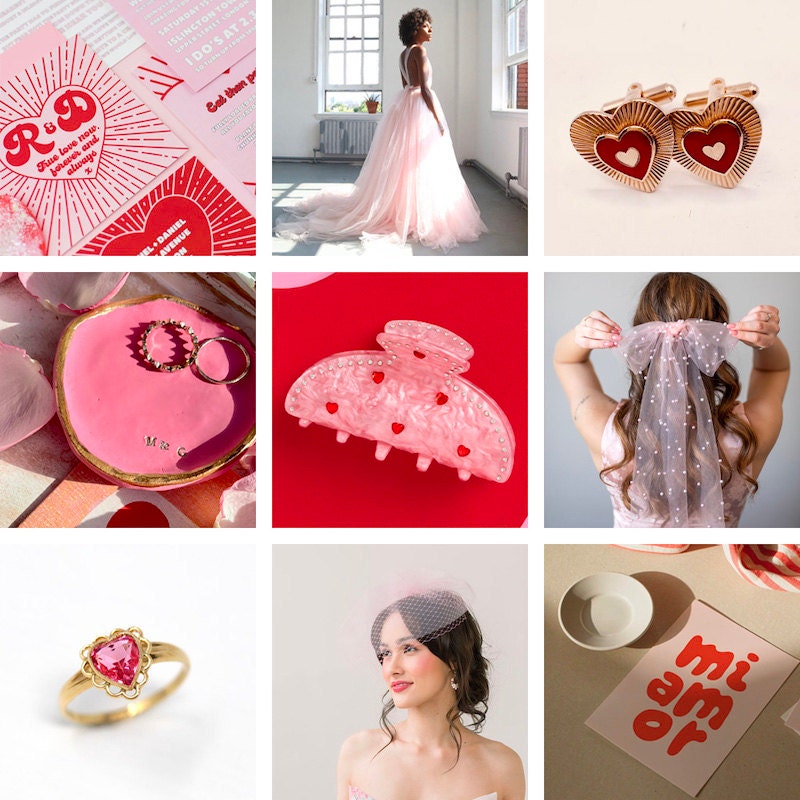 Calling all hopeless romantics! Lately, couples are leaning unapologetically into love and embracing all sorts of sentimental symbols of affection, from heart patterns, to roses, and the quintessential colors red and pink. "This dreamy trend is making its mark on the world of weddings as a sweet style for invitations and menus," Dayna says, adding that many couples are also feeling the love when it comes to their looks. "Brides are dialing the enchantment up to eleven with fanciful accessories like oversized pearl-studded bows and poofy pink tulle trains."
Oversized florals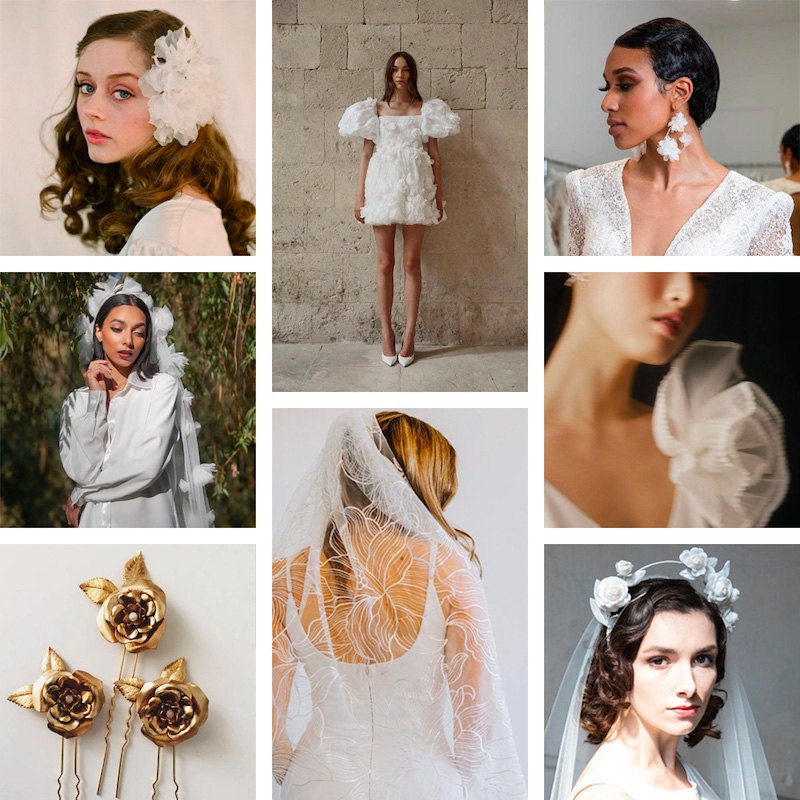 For an extra-lush and leafy take on "lovecore," brides and grooms are going bold with blooms and wearing large flowers in whimsical ways. "Rosettes and other oversized floral appliqués are a gorgeous way to add texture and romance to any wedding day," says Dayna. Coming off the heels of the recent rosecore trend, these charming nature-inspired accents are having a big influence on bridal style, and they bring an especially beautiful touch to any outdoor or garden wedding setting.
Western weddings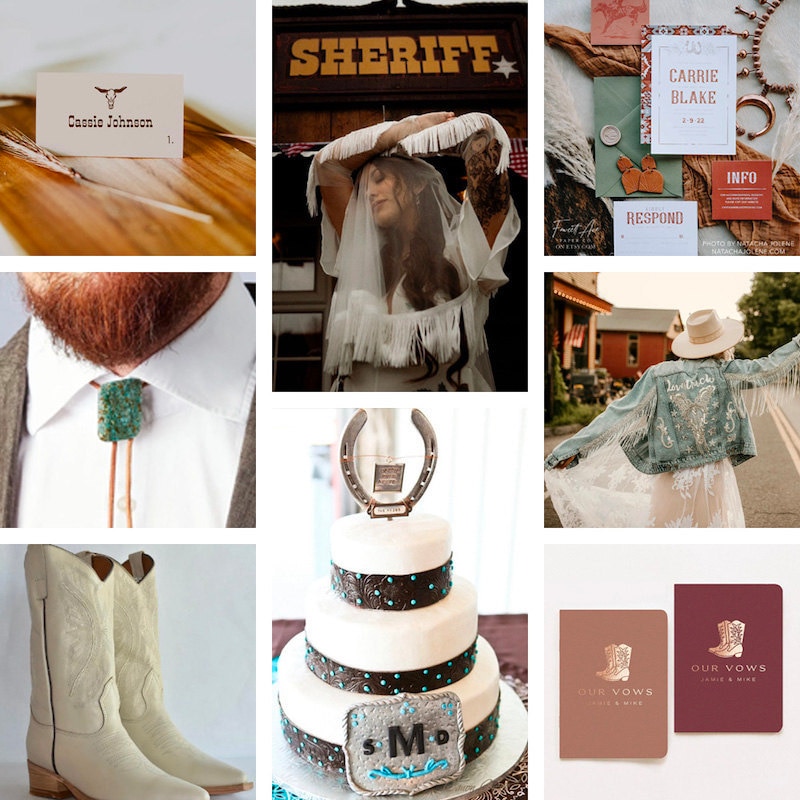 Part coastal cowgirl, part Vegas elopement, a well-executed western theme lets couples go happily hog wild on their big day and gets guests excited about the dress code, to boot. This playful, laid-back trend is cropping up everywhere from turquoise and terracotta stationery suites to horseshoe-adorned decor—and of course festive fringed attire and bolo ties for the big day (and before). "Cowboy hats are also having a major moment as the must-have accessory for bachelor and bachelorette parties everywhere," Dayna adds.
Love story gifts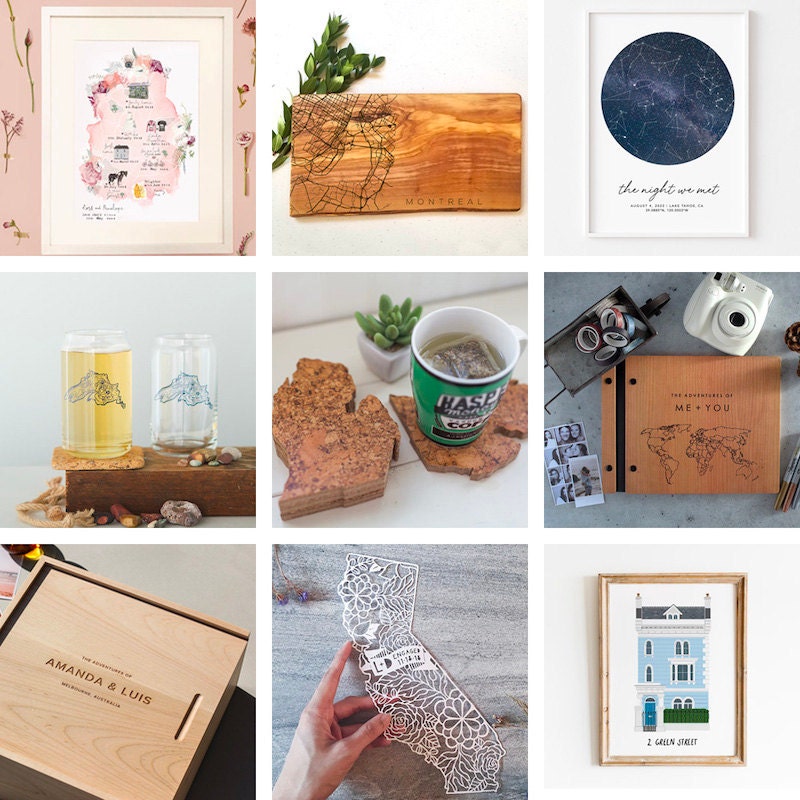 Aside from the "I dos", couples are also prioritizing personal touches in the items they choose to begin building a life together, and adding one-of-a-kind, custom-crafted home goods to their registries. "Non-generic gifts that celebrate the happy couple's unique love story are gaining major popularity," says Dayna. From personalized couple and family portraits and illustrated love stories, to keepsakes that celebrate a specific song, city or shared favorite recipe (a la Antoni and Kevin), there's no shortage of creative gift ideas for your registry on Etsy.
Rings with character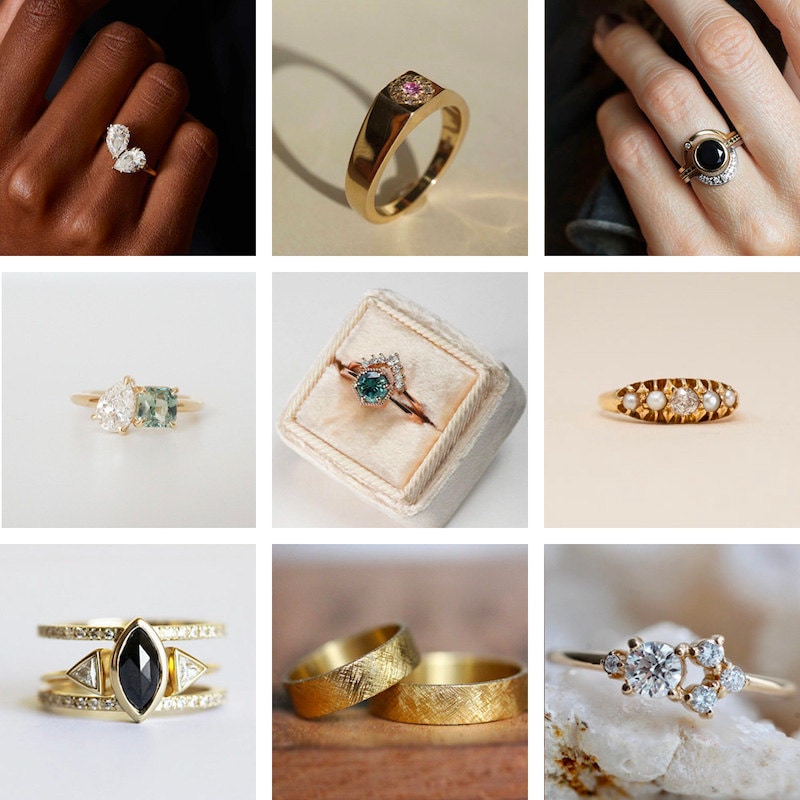 If an engagement band is a symbol of your everlasting love, then today's sweethearts are choosing increasingly unique ways to say, "You're my forever someone." Alternative gemstones (think sapphires, emeralds, or even black diamonds) are finding their way onto ring fingers, as are vintage rings imbued with history and antique craftsmanship. "This trend is all about choosing jewelry that speaks to our individual personalities and values," Dayna says. "Look for less common details like teal sapphire, toi et moi styles, and horizontal stone settings."
Statement accessories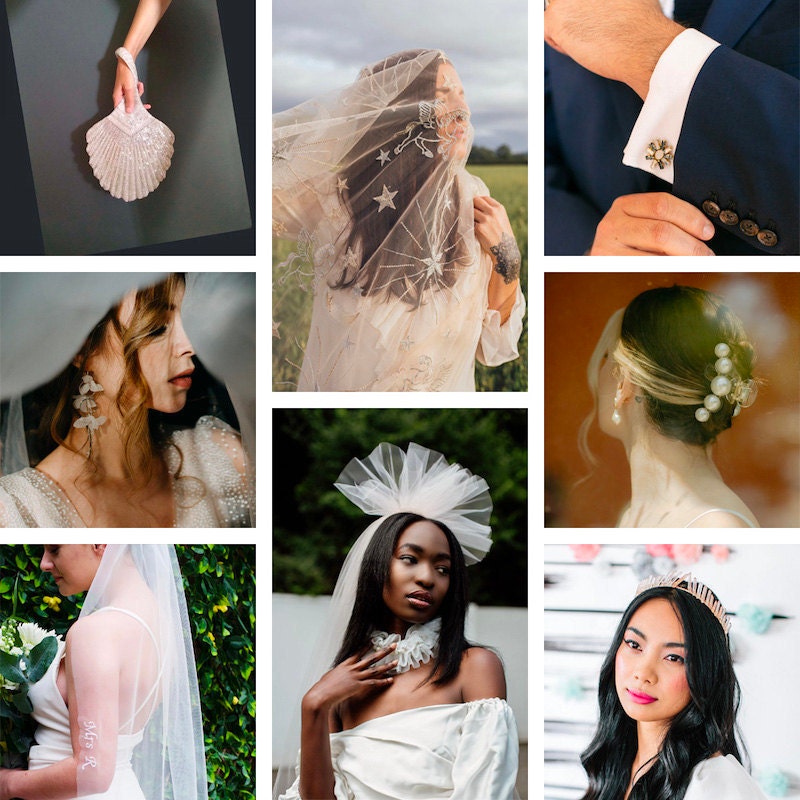 Fashion fans take note: Many modern brides are letting their accessories do the talking—and even outshine their dresses! "There's a growing trend of brides choosing simple silhouettes and focusing on statement accessories instead," says Dayna. From cathedral length embroidered veils to wedding gloves and sunglasses, the drama is all in the details. The trick to nailing your own high-low mix? "Shoes, hair, handbag—play up whatever style elements matter to you most," Dayna says.
Creative programs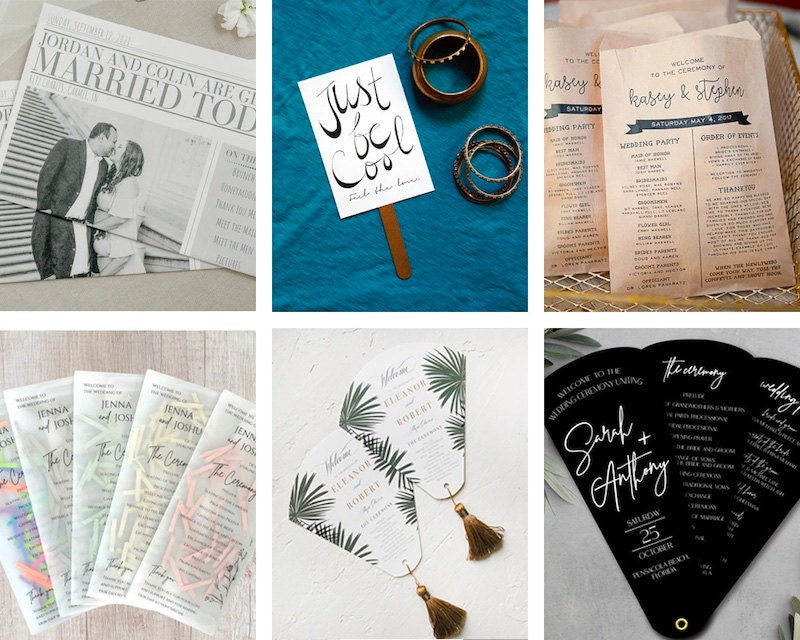 "Wedding programs are more than just pretty paper," says Dayna. "I'm seeing couples get creative and give them an editorial spin." Inspired by newspapers, books, and magazines, these elaborate programs not only set the tone (and outline the itinerary) for the festivities ahead, they can even be personalized with the couple's favorite photos, stories and memories. The result? A meaningful memento of the big day—and a keepsake for family and friends.
Real-life registry inspo: Shop the personal picks of "it couple" Antoni Porowski and Kevin Harrington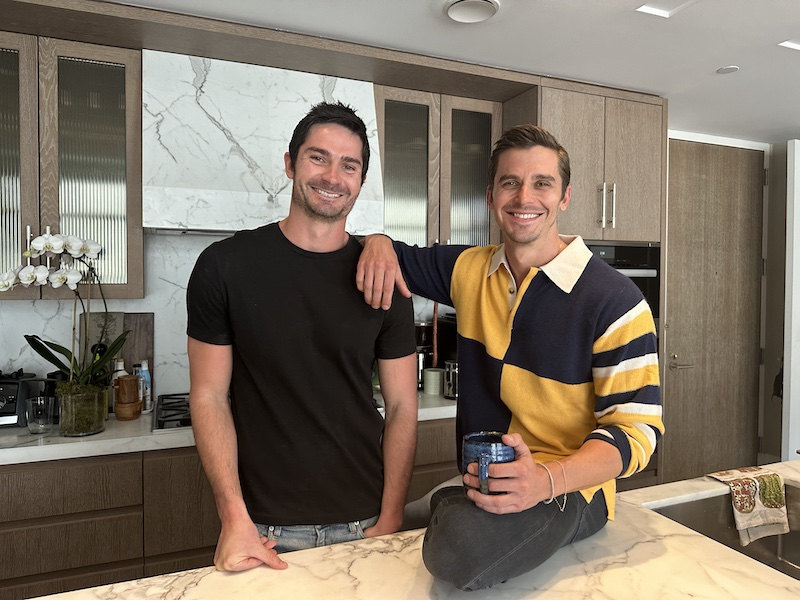 Tying the knot soon or shopping for a happy couple who is? Look no further than Antoni and Kevin's wedding wishlist for home decor and gifts with major star-quality. Full of custom crafted finds for hosting and toasting, and wining and dining, their collection perfectly captures their life and relationship. "One of the best parts about registering with Etsy is that you can choose personalized gifts that never feel cookie cutter," shares Antoni. "We had a lot of fun curating a list of one-of-a-kind pieces and mementos to take into this new chapter of our life together."
Browse below for a taste, then shop their entire Curated Collection.