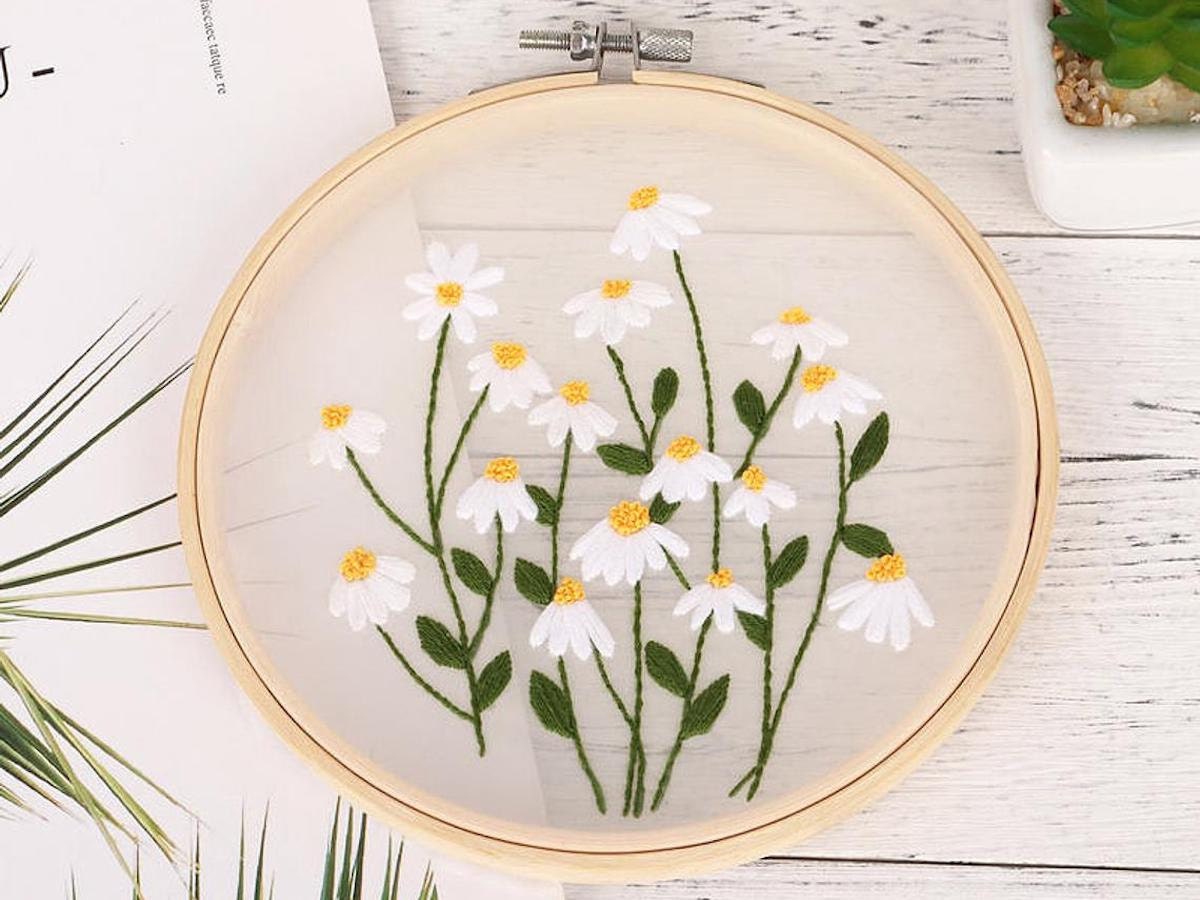 As we lap an unprecedented year full of ups and downs and lots of indoor lounging, it's possible we've never been quite so excited to welcome the return of spring. The feeling of sun on our faces, the smell of fresh-cut grass, the promise of warm afternoons and walks with friends and maybe even an alfresco cocktail (or two). We're counting down the hours 'til we can spend our days outside again—and in the meantime, we're dreaming about all the ways we'll make the most of them. From swapping out our winter gear for spring-inspired styles to breaking out the birdseed and gardening gloves, read on to discover 21 small-but-special reasons we're looking forward to spring today.
Whether you're showing off the last of your winter citrus or fantasizing about the soon-to-be bounties of berry season, displaying your latest produce picks in a pretty pink earthenware pot is always a good idea.
Raise your hand if you're ready for the end of mandatory hat weather! Celebrate by treating those locks to some silky softness with a head-turning hair accessory straight out of our most romantic reveries.
Okay, so maybe we can't throw open our front doors to all of our nearest and dearest just yet but there's hope on the horizon, as this hand-lettered welcome mat so beautifully reminds us.
What could be more refreshing than packing up the fitted flannel and spreading out an airy, leaf-patterned duvet cover and pillowcase combo sewn from cool, crisp cotton?
These abstract polymer clay cuties are light enough to wear all day but rest assured: When it comes to completing your favorite springy outfit, they'll do some serious heavy lifting.
Where to store your new earrings when not in use? On display, of course! Enter this easy-to-master, hands-on craft: a hanging driftwood accessories organizer that's both outdoorsy and orderly.
If your latest Netflix binge has inspired a newfound desire for afternoon tea, you're not alone. Break out the cucumber sandwiches and scones and indulge your inner debutante with this Regencycore-reminiscent floral teapot with coordinating cream and sugar holders. Pinkies up! 
Don't be fooled by their appetizing exteriors and mouth-watering aromas—these lookalike cookie candles are crafted from an all-natural wax blend designed to maximize scent and burn times (and their peppy palettes practically sing "spring.")
Add an eye-catching pop of color to any corner (and reward your favorite succulent for making it through winter!) with a macrame planter knotted from recycled cotton cord in your choice of cheery hues.
Remember bare legs? Show your gams some love in advance of their annual debut with a few drops of this subtly scented, moisture-retaining oil. Bonus: It looks like bottled sunshine. 
During the last lingering weeks of cold and gray, something as small as swapping out your phone case can make a world of difference for your mood—especially when your new one features a dreamy floral motif this lush and lovely.
If you prefer to create your own floral fun, this beginner-friendly embroidery kit has everything you need to get stitching, and the unexpected see-through backing guarantees your finished bouquet will really stand out.
Sure, you could opt for something subtle, but isn't spring a time to blossom and branch out? Go big, bold, and bright with a swath of this Scandinavian-inspired removable wallpaper which instantly livens up any space.
If seasons had signature colors, we'd argue that this energizing green would be spring's. And what better way to show it off than in the form of a vintage pullover top in an easy, breezy cut and transitional medium weight?
Prepare for your first picnic of the year with a vibrant, multi-layer throw specifically designed with the outdoors in mind, so you can focus on your snack spread and stop worrying about water seeping through your seat.
From lavender and lemongrass to basil and broccoli, keep your herbs and veggies straight with charming ceramic garden labels in a rainbow of hand-glazed shades. 
This double-walled glass travel mug will keep your coffee warm all morning long while conjuring whimsical visions of woodland adventures. Even better, it comes with a sturdy metal straw so you'll be ready to go when it's finally time to switch back to iced (and enjoy your brew outside).
That's right—these made-you-look miniature terrariums are crafted from homemade baked goods, a handful of candy accents, and a pinch of imagination. And with this easy-to-follow recipe, you can make your own in an afternoon.
Whether you're celebrating a springtime birthday (we see you, aquamarine!) or just looking to add some shimmer and shine to dry end-of-winter hands, these dainty silver gemstone rings are a gorgeous way to show yourself a little just-because love.
There's no wrong place to stick these adorable hand-drawn stickers, which feature inviting illustrations of rainbows, gardening supplies, and a super-cute blue-haired babe, aptly named Bleu Berri. Personally, we'll be putting them everywhere. 
If you're lucky enough to live in a hummingbird hotspot, this hand-turned wooden birdhouse just might prove the perfect place for a flighty little friend to take up residence. If not, we suggest hanging it up in any corner of your home that could use a few fade-proof flowers.