Painting, sewing, or filling endless coloring book pages—whatever your craft of choice, there's a cool DIY jewelry project to suit your skills.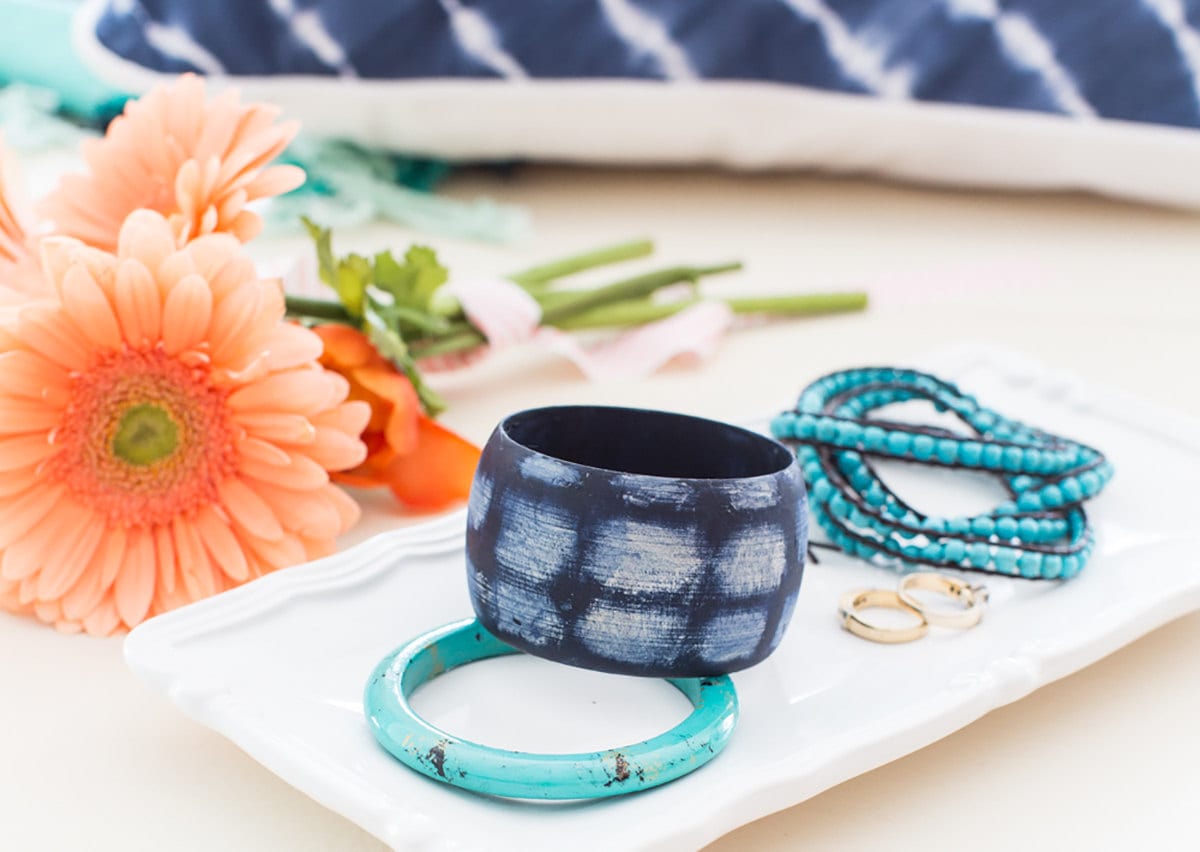 As a single statement bracelet or stacked in a full-on arm party,
bangles add boho charm
to any ensemble. Best of all, they're quick and easy to DIY, and there are endless ideas out there for creating a 
signature piece that fits your style
. Here are three approachable projects to pick from—wherever your crafting strengths lie.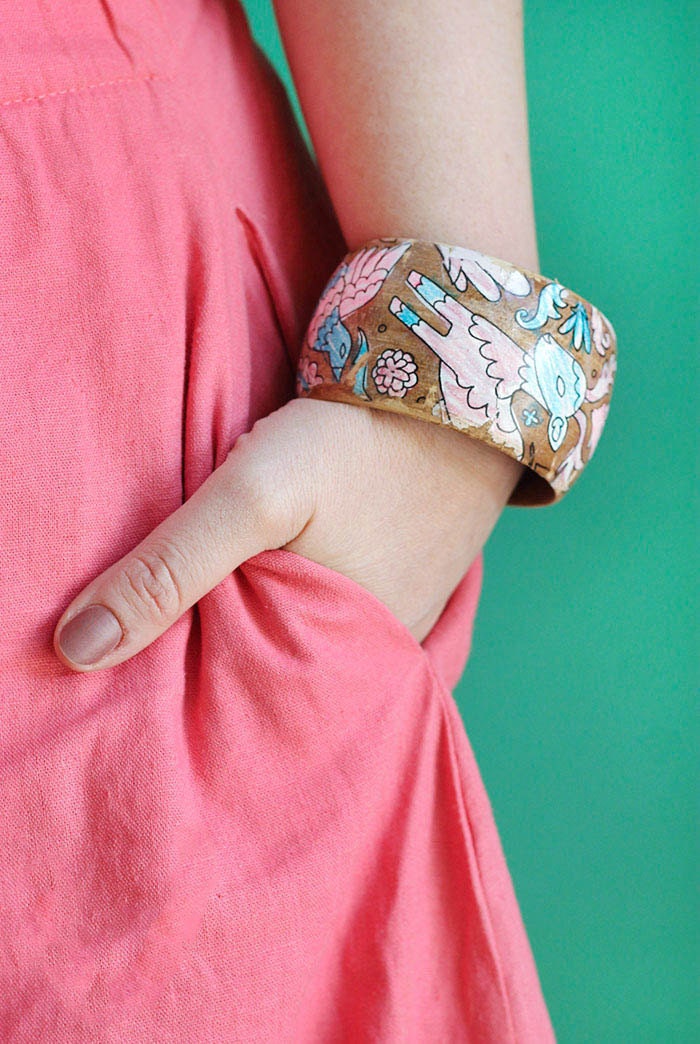 Wearable art
Difficulty level:
 Medium If you're into the
coloring book trend
, this project is for you: Simply
combine a wooden bangle, varnish, and your latest coloring creation,
and you've created a whimsical art piece that's truly one of a kind. Best of all, this transfer technique can be used with any paper or imagery, which makes for endless possibilities.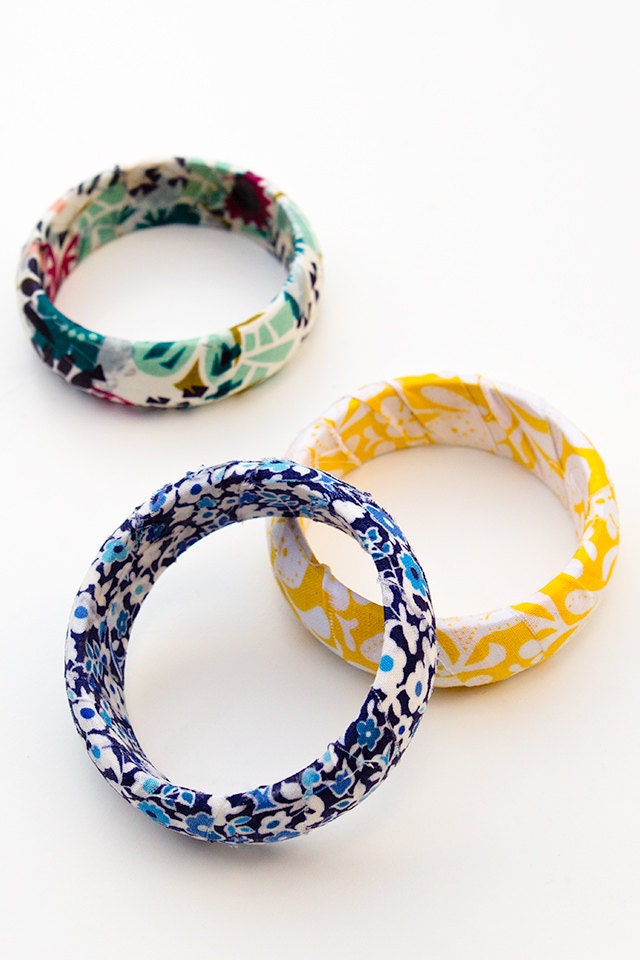 Wrapped scraps
Difficulty level:
 Easy If you've done any crafting in the past (and we know you have), you're sure to have some scraps lying around. Put your remainders to good use with this
easy wrapped bangle project
—because that beautiful material deserves to be seen, not tucked away in a drawer.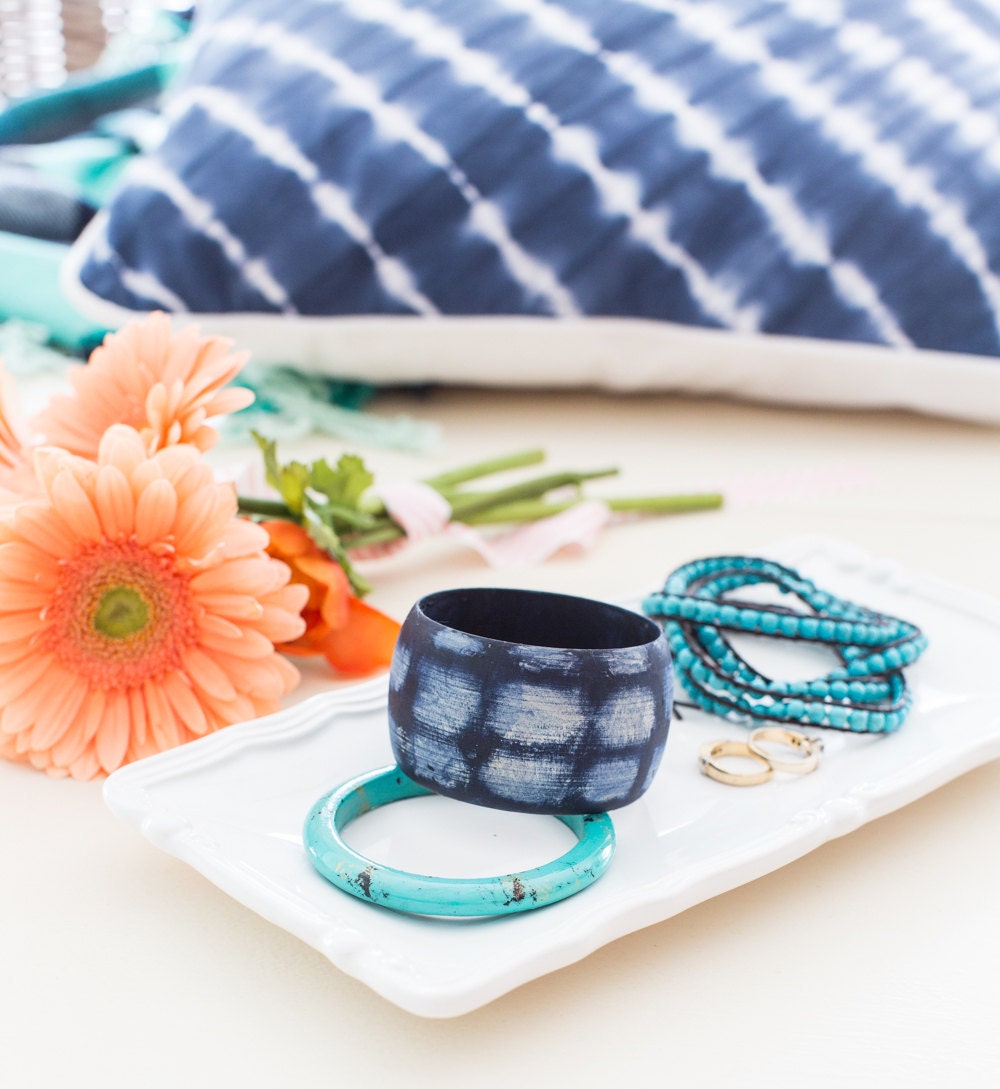 Faux shibori
Difficulty level:
Medium I'm a big fan of
shibori
, and this distinctive, eye-catching pattern isn't just limited to fabric. 
With the right paint application and some rubbing alcohol
, you can create bold bracelets that look like they've just been dyed.