by Rachel Smith
There's no time like the present to make your place more presentable.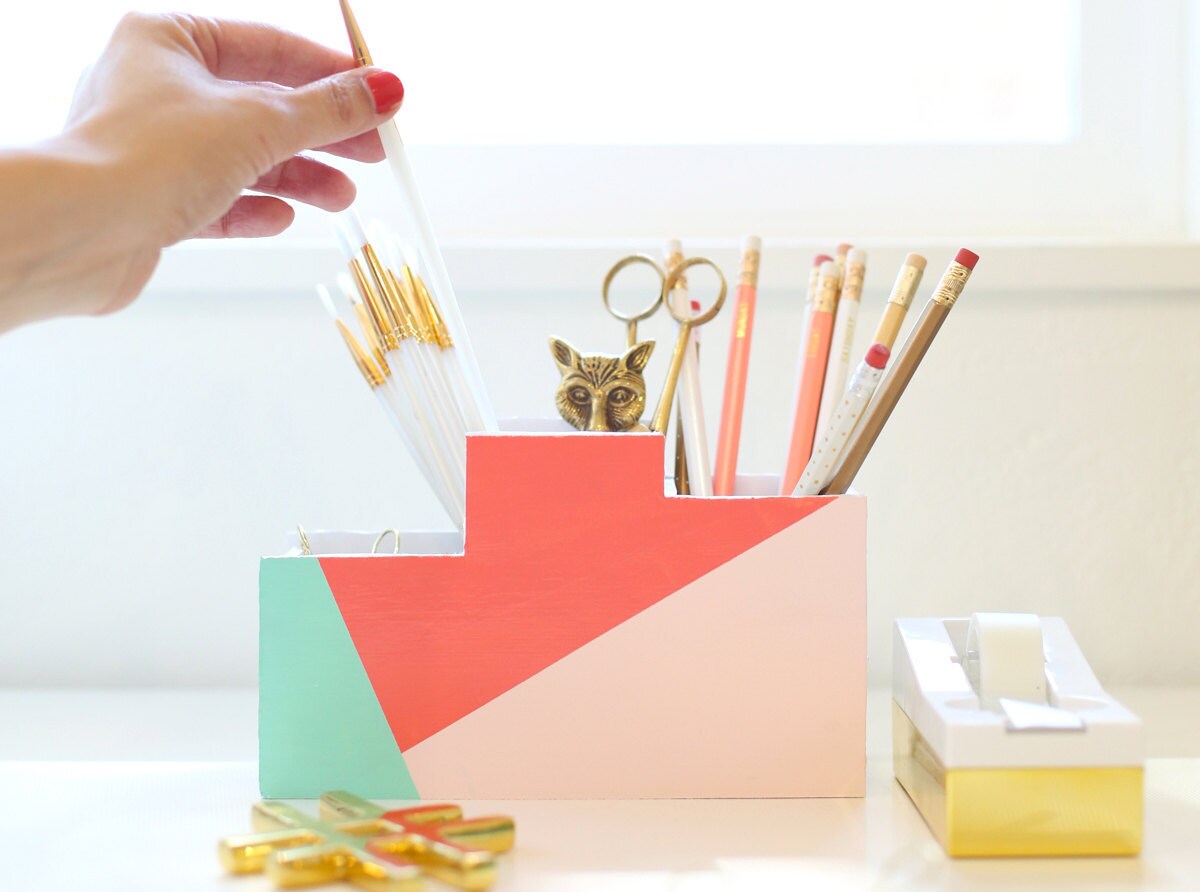 The calm of a new year is the ideal time to rest, reset, and
 organize your home
: out with the clutter and in with a fresh start! And you don't need to spend a lot of time or money to get your place in order. Here are three smart organization DIYs that let you begin the year with a cleaner space — and a solid sense of accomplishment.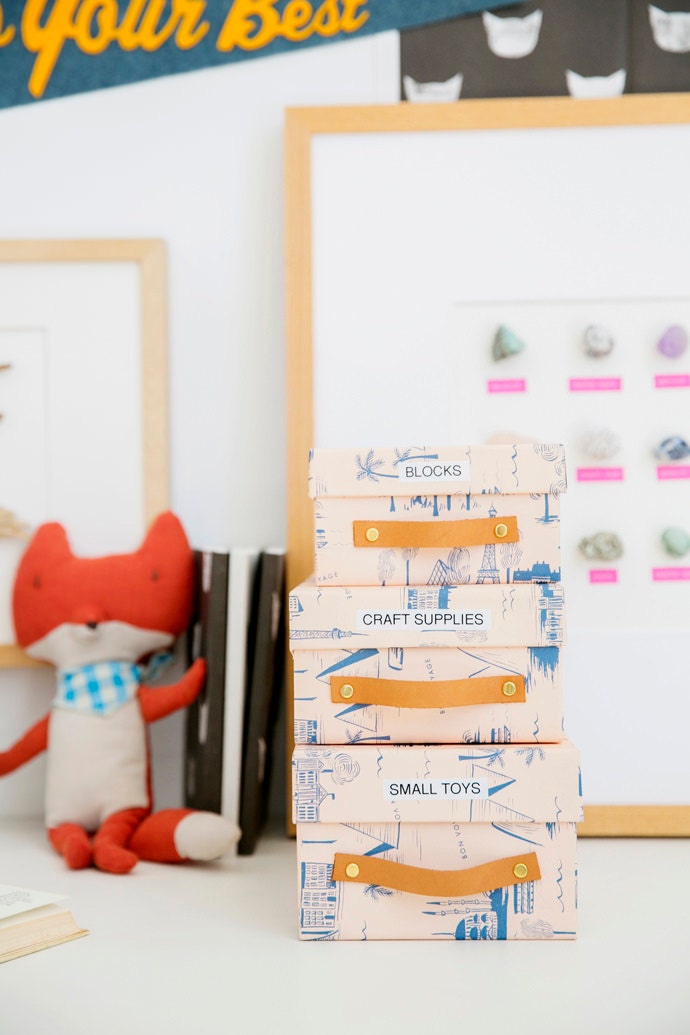 For the playroom
Difficulty level:
Medium Don't toss out your old shoe boxes:
Recycle them into stylish storage boxes, instead!
Use a sturdy gift wrap or other decorative paper to bring a unified look to a whole stack; a simple leather strap (affixed with a pair of brads) adds polish.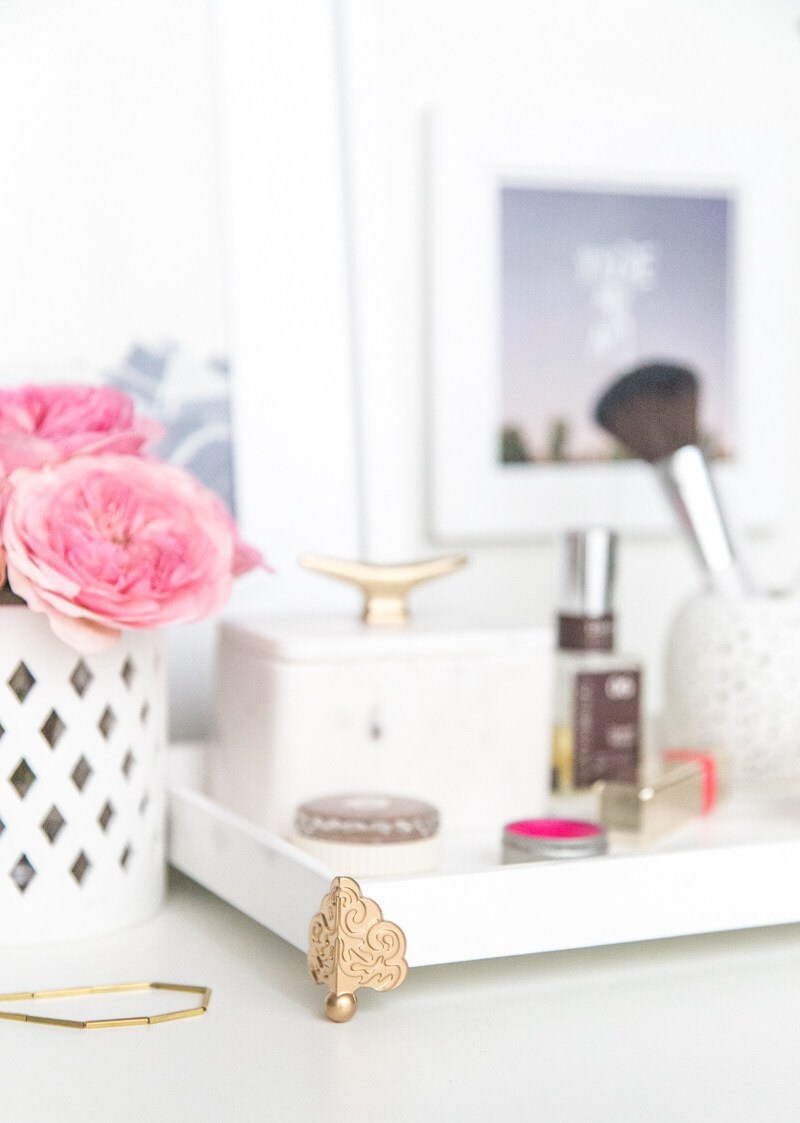 For the vanity
Difficulty level: 
Easy Has your dresser's surface or bathroom counter become a breeding ground for loose jewelry and miscellaneous makeup? Once you've pared down the mess to your prettiest essentials, glue ornate brass corners to the bottom of an ordinary tray or wood board to
elevate your display-worthy pieces
.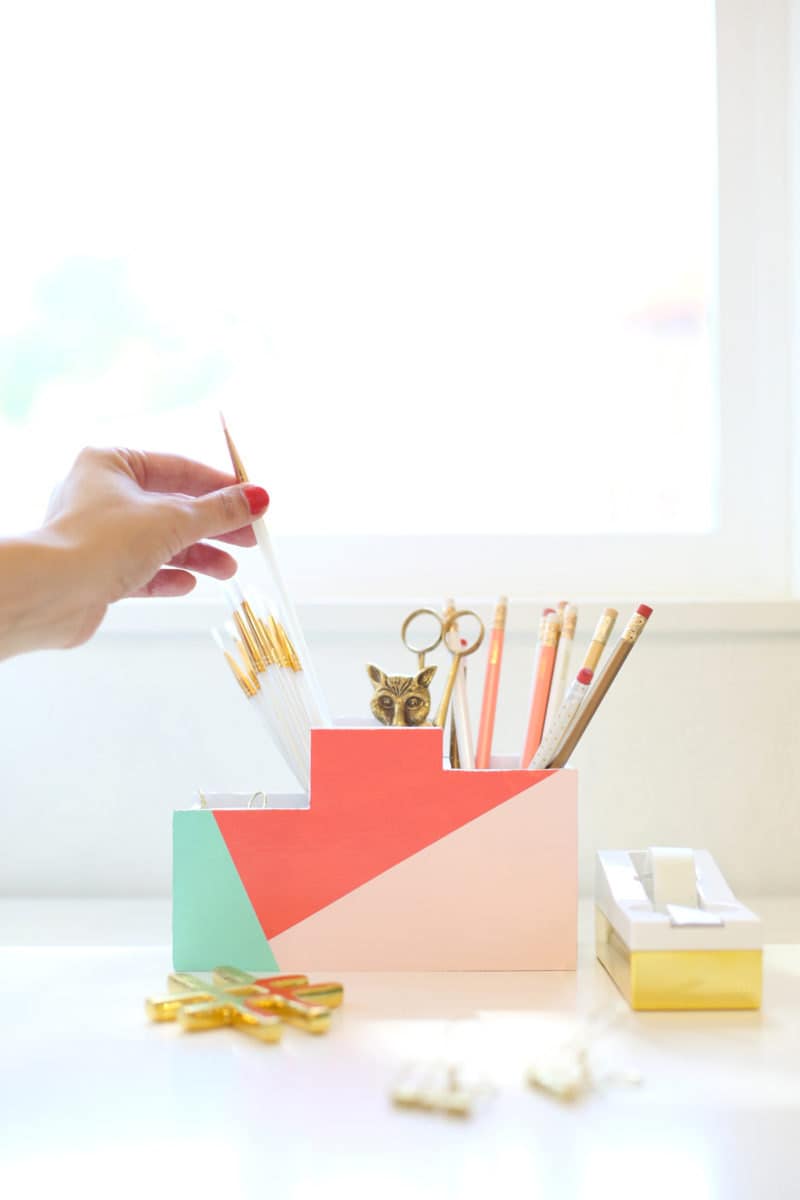 For your desk
Difficulty level:
Medium Corral pens, pencils, paperclips and more in this
fun and colorful organizer
made from painted foam-core board. Using the original project as a guide, you can customize the compartments to suit your particular office-supply obsession, be it endless rolls of unusual washi tape or color-coordinated rubber-band balls.