My Scandinavian Home and "Modern Pastoral" author Niki Brantmark shares four modern rustic styles that bring nature indoors.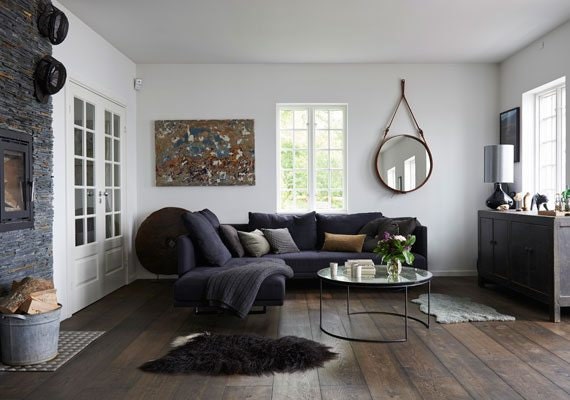 For fans of interior design, Niki Brantmark's blog,
My Scandinavian Home
is a must-read. Over the years, many of the amazing spaces she's shared (
like this mid-century dream
) have led us down rabbit holes of
pinning
, pining, and extensive Etsy shopping. So, when we heard she was coming out with a new book on modern rustic homes, we had to learn more. In honor of the book's release, today we're sharing a Q&A with Niki and four modern rustic styles from 
Modern Pastoral —
 illustrated with Etsy finds, of course.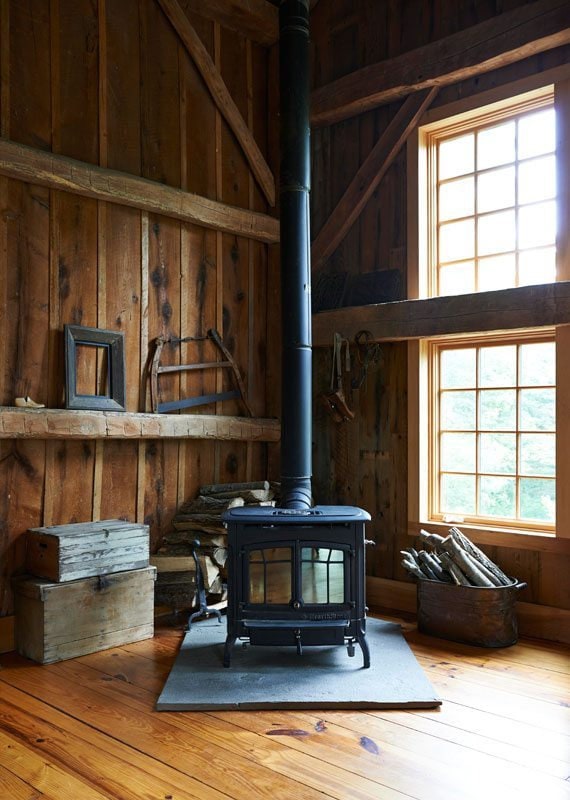 What makes a modern rustic home?
Modern rustic is about combining contemporary style with the pared-back lifestyle of the countryside. Nature is an important part of the interior, whether in the form of architecture, decor or furnishings.
What is the common thread throughout all the styles outlined in Modern Pastoral?
The homeowners of the ten homes in
Modern Pastoral
are brought together by the desire to lead a simple life and tap into the therapeutic vibe of the countryside. As a result, the interiors all work to bring the tranquility of nature indoors, to create a space in which they can truly relax.
Why does this design style resonate with you?
Although I grew up in London and live in Malmö (Sweden's third largest city), my family and I love to head to the nearby forest – or our cottage on Sweden's west coast – on the weekends to "switch off." This desire for a back-to-basics lifestyle, even just for a few days at a time, is becoming more and more common. By drawing nature indoors, we are creating a relaxed "haven," which helps us to focus on what's important: personal space, family and friends. The homes featured in Modern Pastoral fall into four distinct styles, all deeply inspired by nature.
Style #1: Forest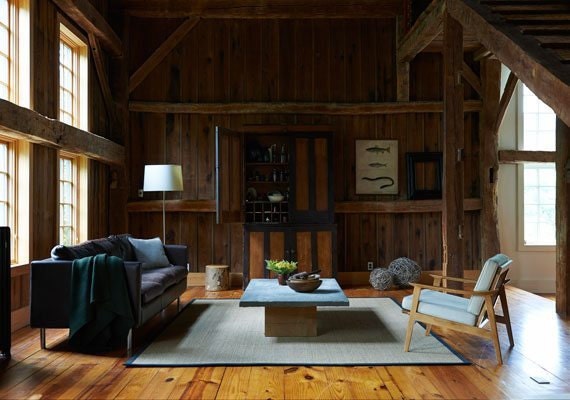 Inspired by the forest, these interiors are dark with pops of color. They're often filled with natural exposed wood that catches the light — bringing life to the rich colors and textures. The wood is combined with traditional patterns,
woven rugs
and a wood burning stove for a warm, cozy vibe.
Shop the Look: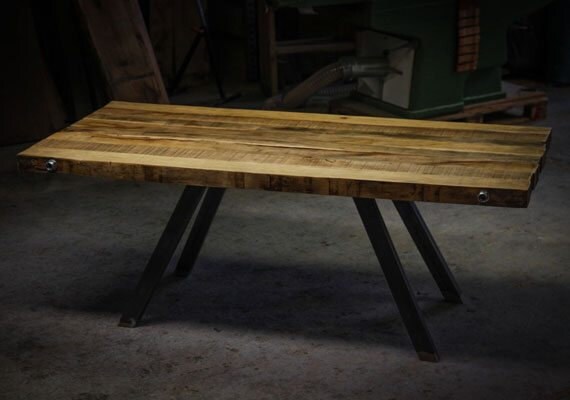 Reclaimed wood bench by
Hardman Design Build
|
Shop Reclaimed Wood Furniture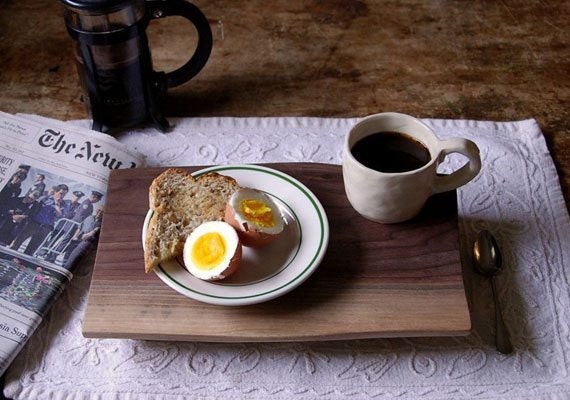 Wooden Tray by
Gray Works Design
|
Shop Wooden Trays
Style #2: Graphical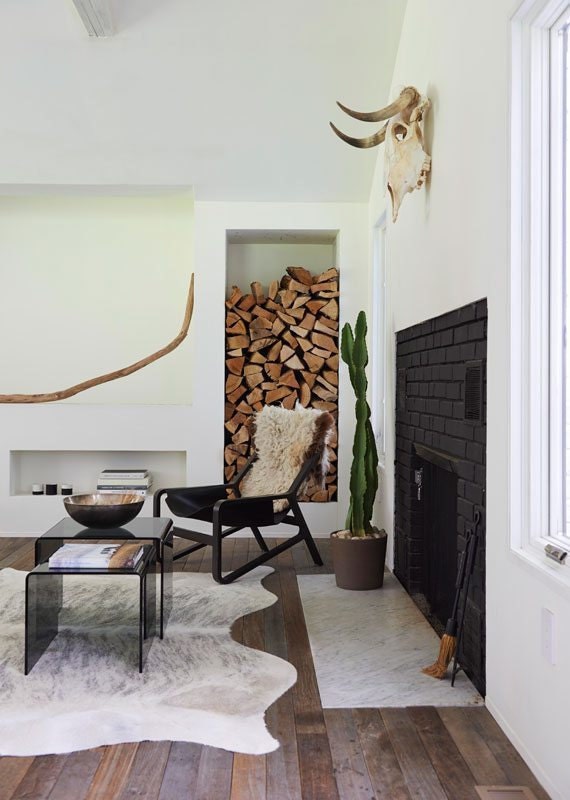 The graphical interior is recognized for its clean lines and the striking monochromatic contrasts you find in a winter's day, like sharp black and grey features silhouetted by white walls. The look is softened with warm, soft textures, like as a
cowhide rug
,
sheepskin throws
, and stacked firewood.
Shop the Look: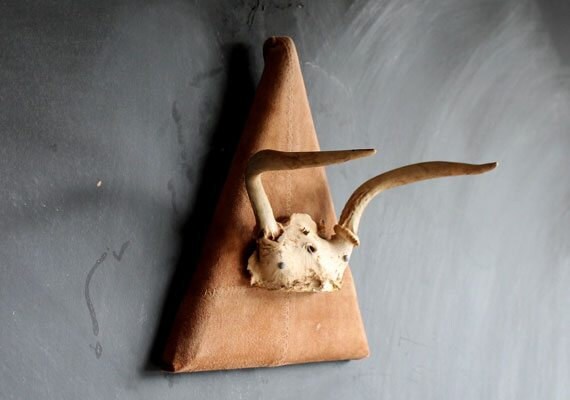 Vintage Antlers by
Shaving Kit Vintage
|
Shop Vintage Antlers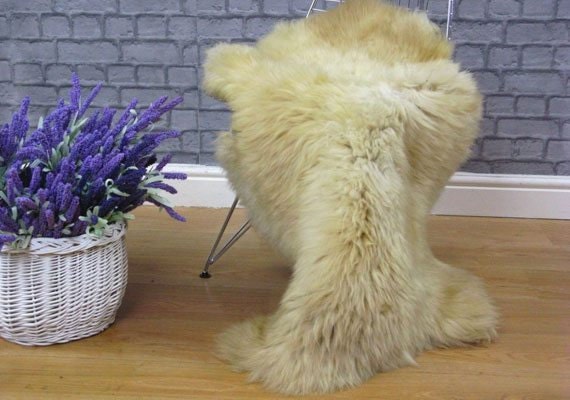 Sheepskin Throw from
Ecostep
|
Shop Sheepskin Throws
Style #3: Homestead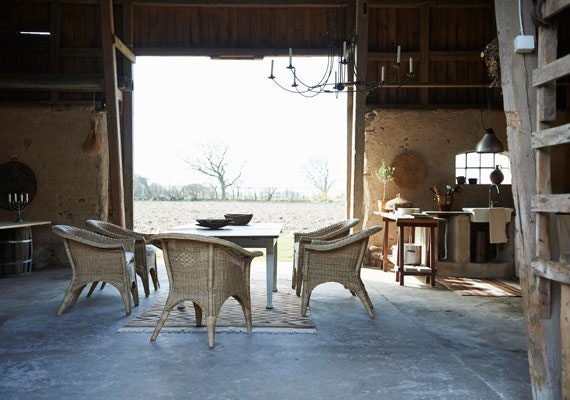 The homestead look is made up of rich autumnal colors: warm brown tones, beige, and milky white. Whitewashed walls provide the backdrop for
wicker chairs
,
rustic wood furniture
and
baskets
. Natural elements such as freshly laid eggs and honeycomb bring nature indoors.
Shop the Look: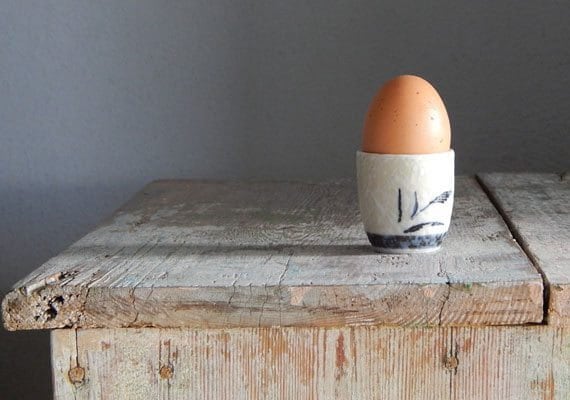 Vintage egg cup from Red Rooster 1980 | Shop Egg Cups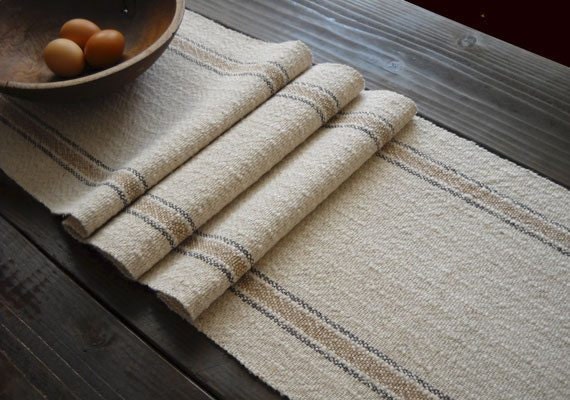 Table runner by
Loken Loom Weaving
|
Shop Woven Table Runners
Style #4: Waterside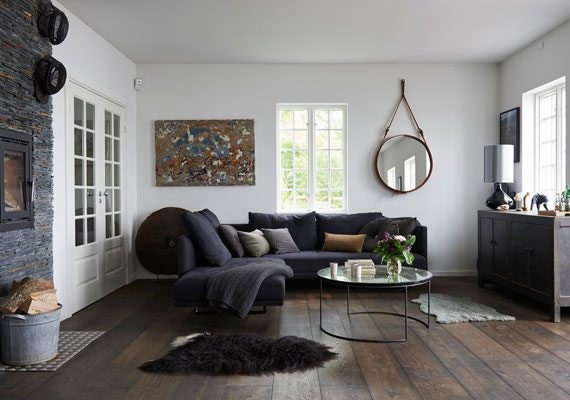 Think soothing interiors decorated in cool white, soft greys and blue to conjure up the play of light on the surface of water. These homes feature rough textures such as raw slate, concrete and reclaimed wood that contrasts with warmer rattan, cotton and wool for an oasis of comfort and calm.
Shop the Look: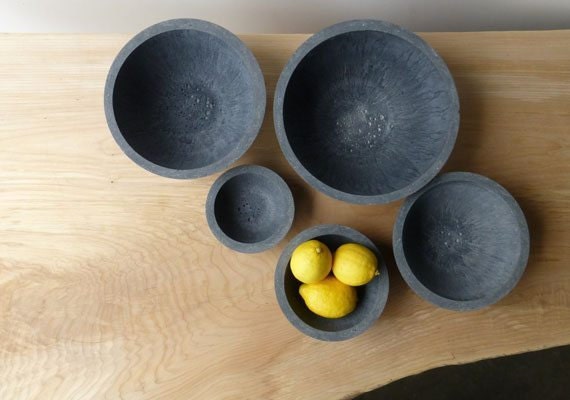 Concrete Bowls by
Concrete Project
|
Shop Concrete Bowls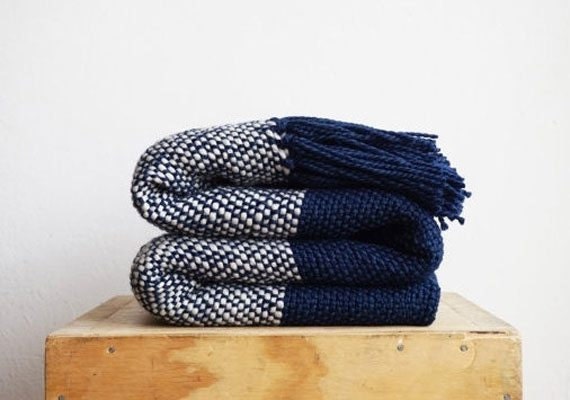 Throw blanket by
Texturable Decor
|
Shop Throw Blankets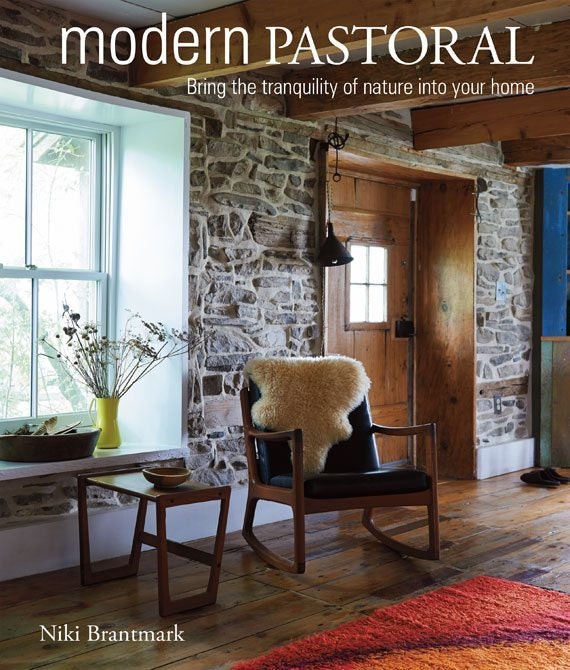 All interiors photographs taken from
Modern Pastoral
by Niki Brantmark. Photography by James Gardiner, published by CICO Books.
What's your modern rustic style? Tell us in the comments.