Bring a sense of balance to your new year with these uniquely uplifting looks, and shop our favorite finds.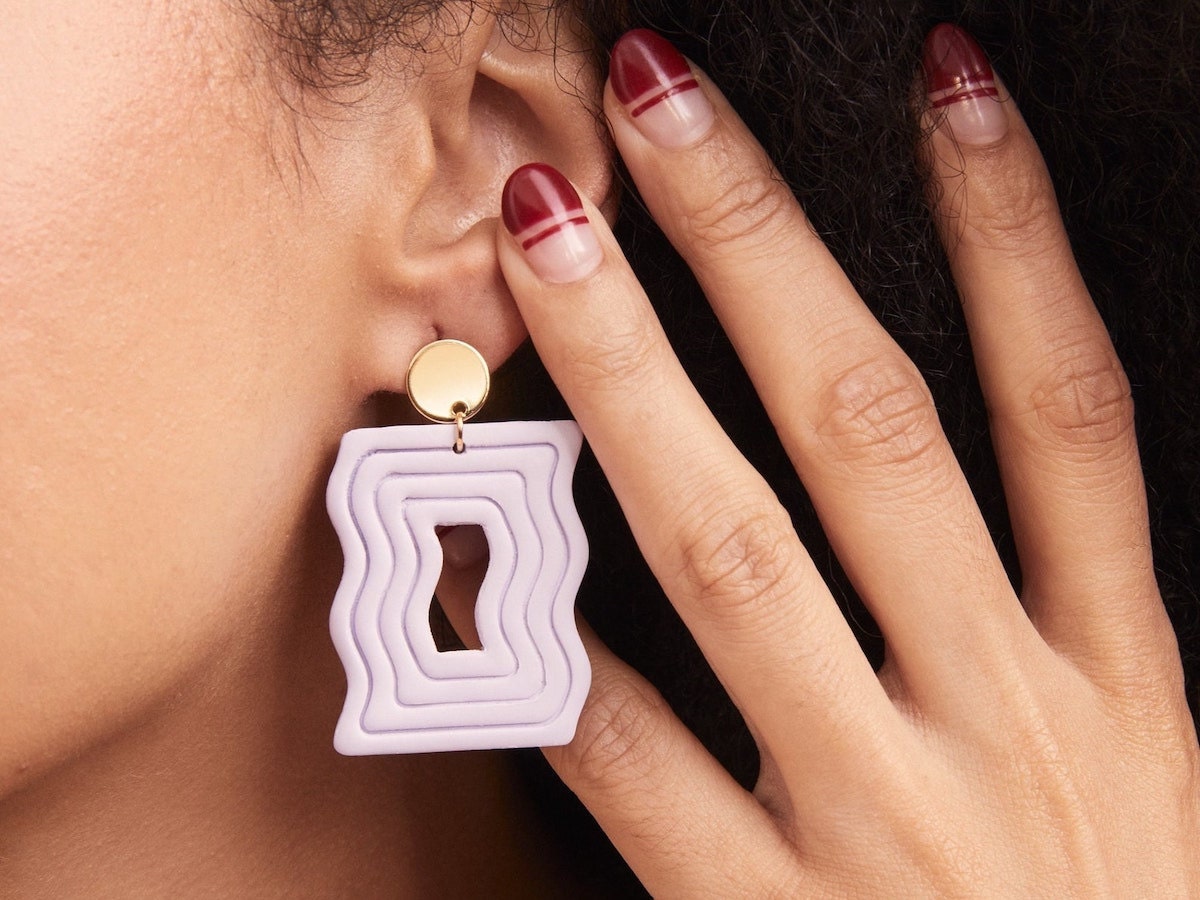 In a year that had its ups and downs, we made our homes cozy for hosting, stocked up on scented candles, and even took up a craft or two. Now, with a fresh start to look forward to in 2022, we're taking the opportunity to really focus on what makes us feel most grounded and good. "Next year will be about bringing balance to our lives," Etsy Trend Expert Dayna Isom Johnson says. "From how we spend our time to the purchases we make, the key is going to be finding that happy medium." Lagom—a Swedish philosophy that loosely translates to "not too much, not too little"—is our goal for the year ahead: Infusing just the right amount of joy and intention into everything we do. From expressing ourselves with abstract shapes to decorating our homes with harmonious hues, read on to explore some of the latest fashion and decor favorites that are hitting that sweet spot—and decide which styles speak to you.
Emerald green richness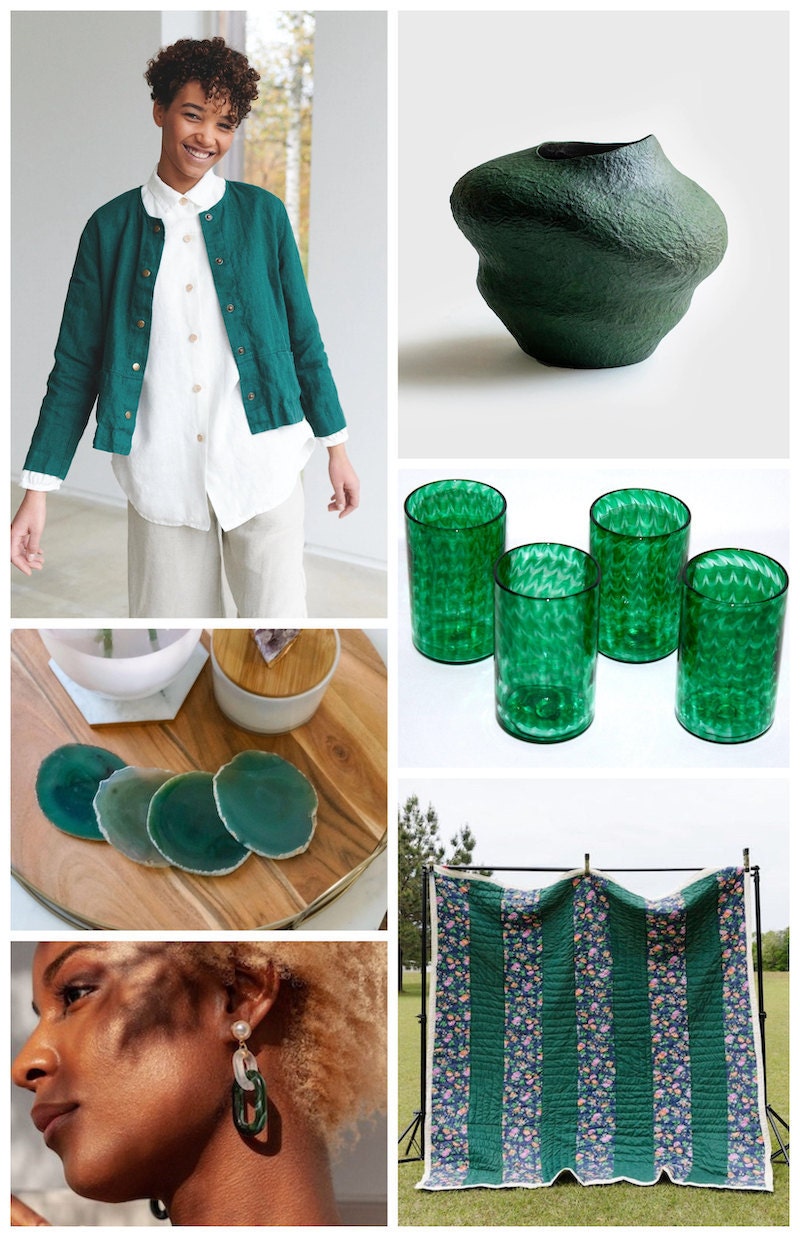 Set the mood for 2022 with a hue that hits all the right notes. "Representing harmony and growth, along with royalty and refinement, emerald green is the perfect color to remind us to find balance in the new year," Dayna says. "This stunning shade has everything: It's earthy, it's regal, and it works as both an accent and a base." A symbol of rebirth and tranquility, this lush jewel tone can add depth into any aesthetic: Whether it's a luxe, shimmery brooch that brings a touch of opulence to an outfit or an earthy, rustic runner for setting a welcoming table. Either way, emerald green offers a unique blend between an elevated aesthetic and a sense of rootedness.
Abstract shapes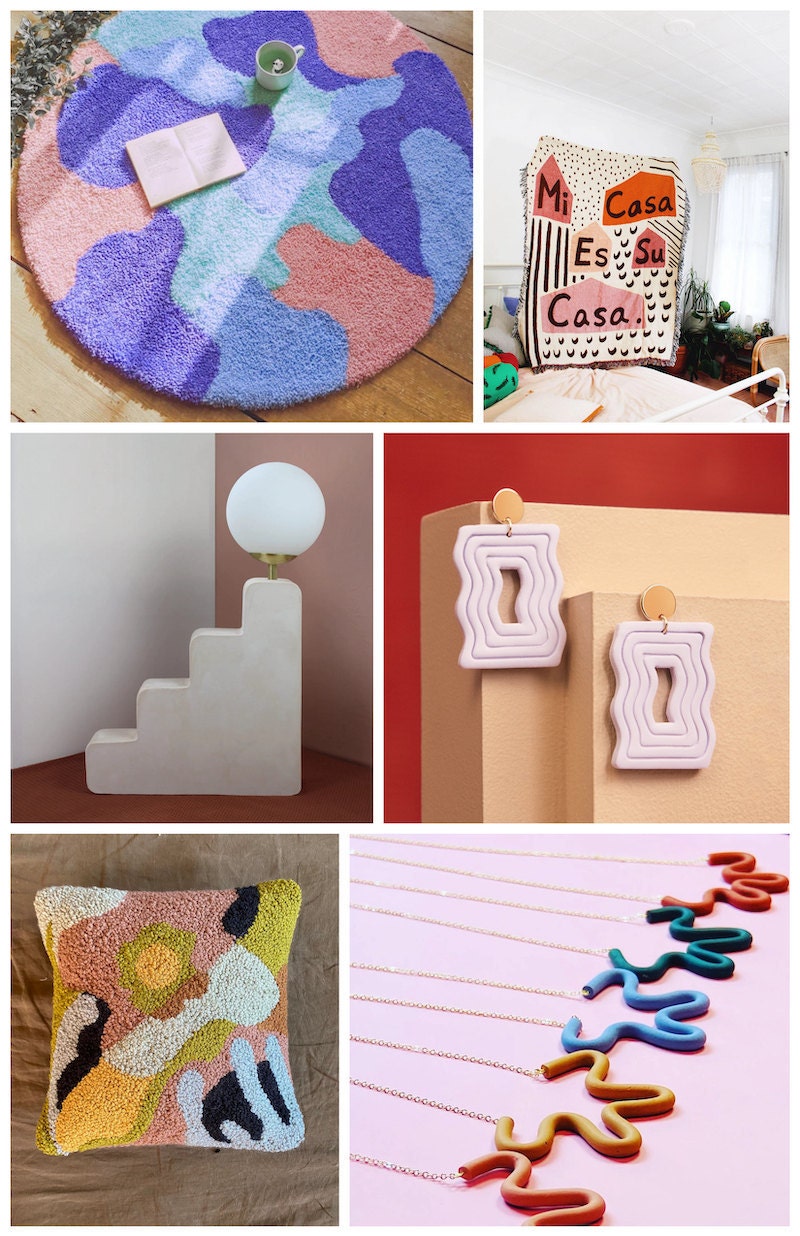 Sometimes, your style doesn't fit into a box. Enter abstract shapes. "These playful motifs can really punch up the personality," Dayna says. "And they're so versatile: A quirky-cut rug, a squiggly statement earring, or a wavy candle can bring both tranquility and levity, whether you're styling an outfit or a room." Stick to curved designs like clouds and arches or vibrant doodles like curls and spirals to create a light-hearted air of softness, or throw in pyramids and architectural structures to give your look a graphic edge. The best part about abstract patterned pieces? They give us space to express ourselves in whatever way might take shape.
Pastel palettes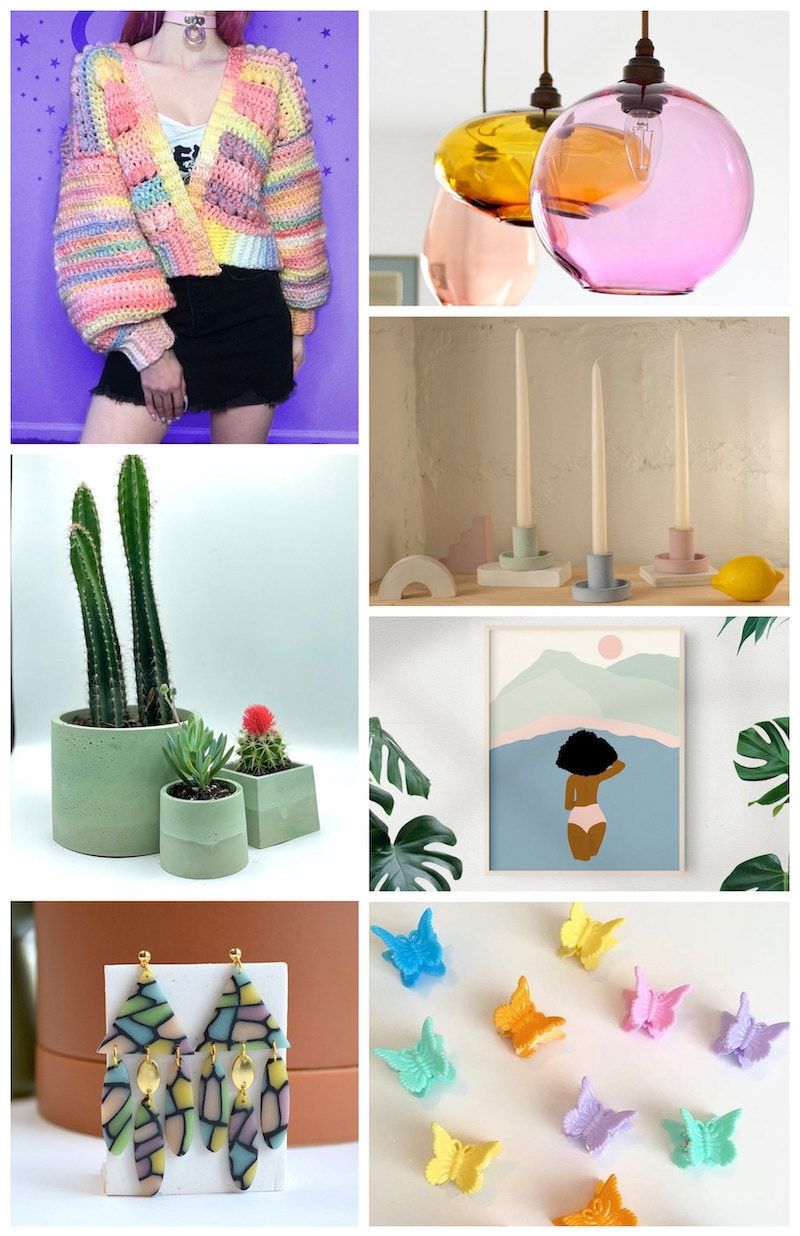 Sky blues. Seafoam greens. Peachy pinks. Pastels provide both a relaxing effect and a rosy optimism that's well-suited for fresh starts and recharging. "The Scandinavian aesthetic of Denmark pastels, in particular, is turning heads in interior design right now," Dayna says. "It soothes the senses and strikes a nice balance between minimalism and maximalism, depending on how you use it. Plus, it pairs perfectly with abstract shapes." (Note, also, how beautifully pastels complement the deep, moody jewel tones of emerald green.) There's no wrong way to apply this calming color scheme: Construct a cool, calming corner with a mint-green wall hanging, make your everyday ensemble pop with some cheerful pink socks, or go all out and transform your whole home into a dreamy, rainbow sorbet-colored escape. As the cold winter months trudge along, we guarantee these happy hues will bring you some much-needed warmth and whimsy.
'90s & Y2K nostalgia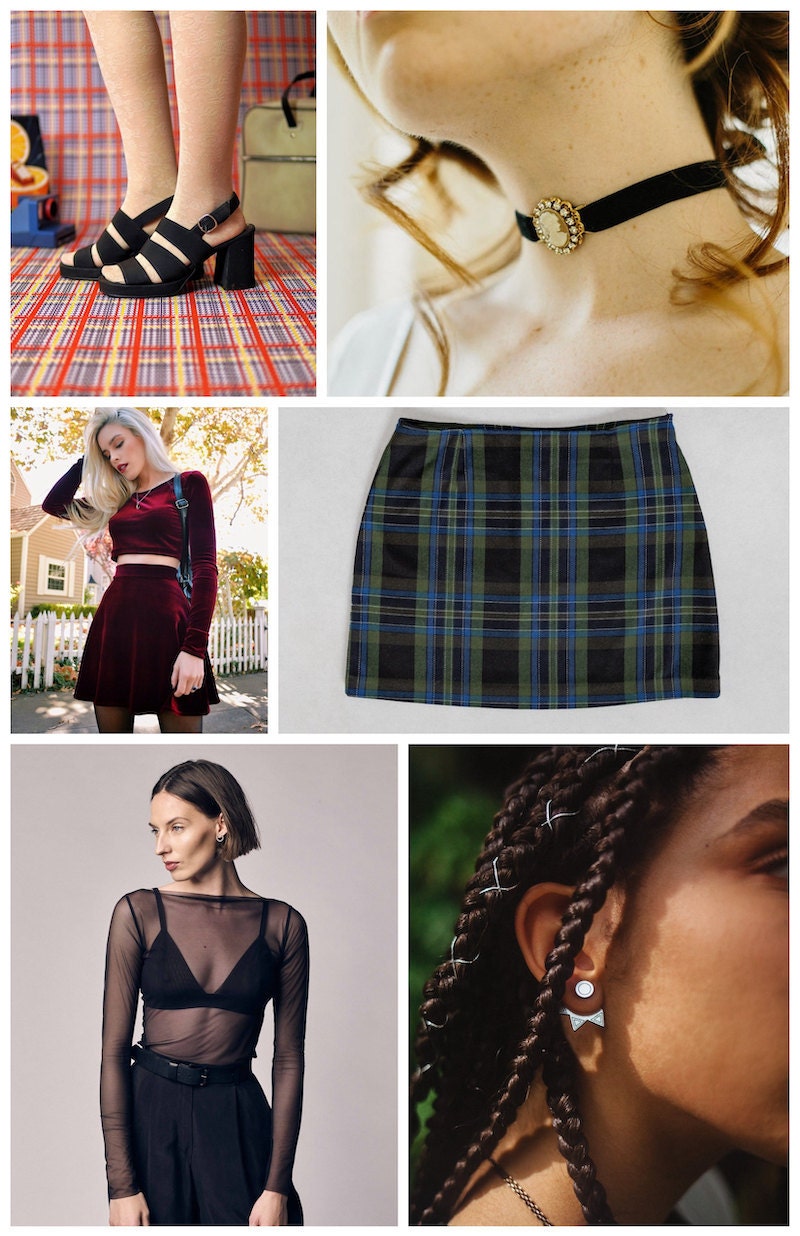 What better way to find balance in your closet than mixing old and new? Classic '90s fashions like crushed velvet, wool flannels, metal studs, and neon accents are having a moment, and incorporating these elements will add both sugar and spice to an outfit. Funky bucket hats, oversized blazers, and babydoll dresses are just a few of our recent favorites. "With the '90s and Y2K era, there's so much room for interpretation: It could be an edgy grunge look or a bubblegum pop fantasy," says Dayna. Combine the two by pairing colorful accessories with a plaid-punk outfit, and you'll be partying like it's 1999 faster than you can say "mmmbop."
Flexible fundamentals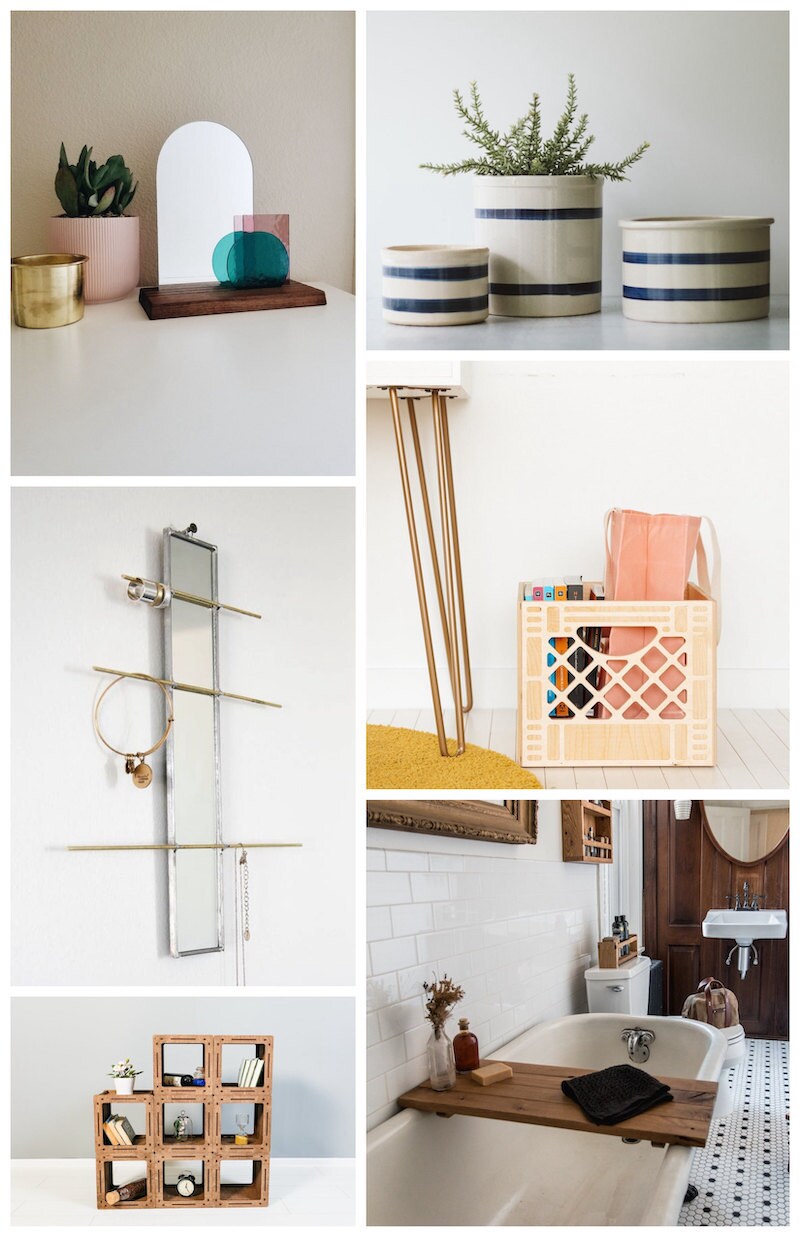 Maybe you're heading back to the office, maybe you're staying cozy at home. Maybe you're spending the winter season with family, maybe you're flying solo in a woodsy cabin. Many of us are living in these in-between, liminal spaces, and we need our stuff to adapt to that lifestyle. Cue the modular tables, stools that double as storage, and custom, buildable shelving units. "Flexible designs help bring order into our ever-changing lives," Dayna says. Need to get organized? Multi-functional storage solutions and simple catch-all trays can be a game-changer. If you're living a more nomadic lifestyle, portable pieces do the legwork of adapting to any use, space, or occasion—even (especially) if it involves converting your tub into a mini escape, complete with a rustic bath caddy, a comforting candle and a dog-eared book.