by Valerie Rains
Planters, tea sets, wall decor, and more: Explore all the breathtaking ways makers are putting their own stamp on this versatile material.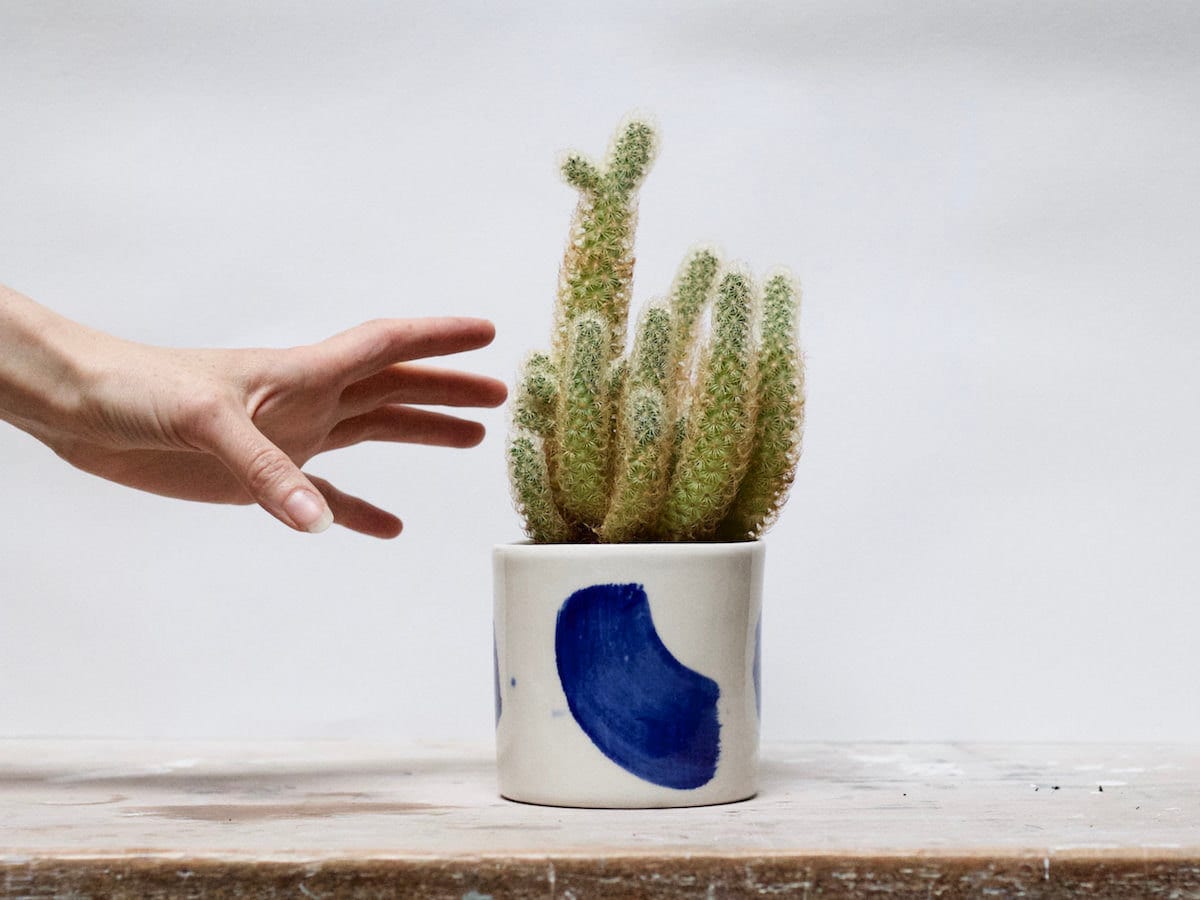 Every day our community grows in unexpected and delightful ways. For our Fresh Shops series, we spotlight new and noteworthy sellers who have been on Etsy for a handful of months or are waiting for those first few sales.
Translucent porcelain or earthy stoneware, wheel-thrown or hand-built, unglazed or carefully painted with intricate patterns: The elements that add up to a unique
ceramic
piece are as limitless as pottery's practical applications. For proof, look no further than the offerings from these five Etsy newcomers—working in lighting, wall decor, dinnerware, tea sets, and more—each of whom has established an approach and an aesthetic all their own.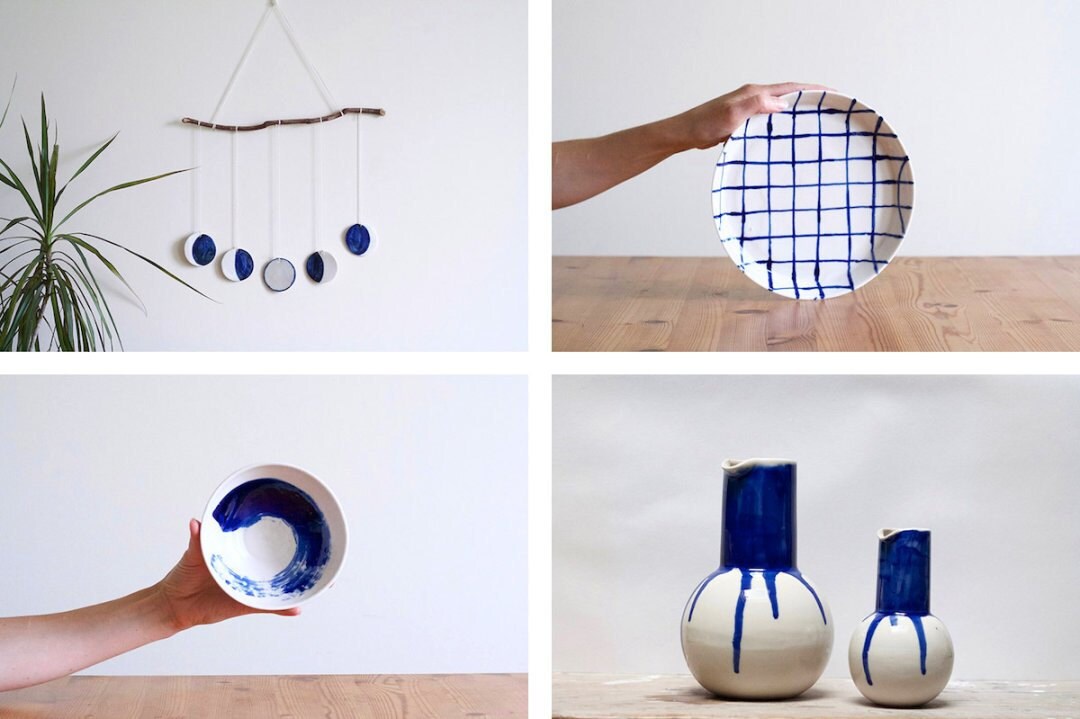 >
Thanks to their bold color palettes and modern, streamlined shapes, every item in this
Scotland-based ceramics shop
possesses outsize power to perk up a room. The dangling
moon phase wall hangings
and
windowpane-patterned dinner plates
are just two striking examples of where this evolving family-run endeavor, launched 35 years ago by potter Alison Borthwick and now helmed by her daughter Eilidh (and Eilidh's husband, Craig), is headed.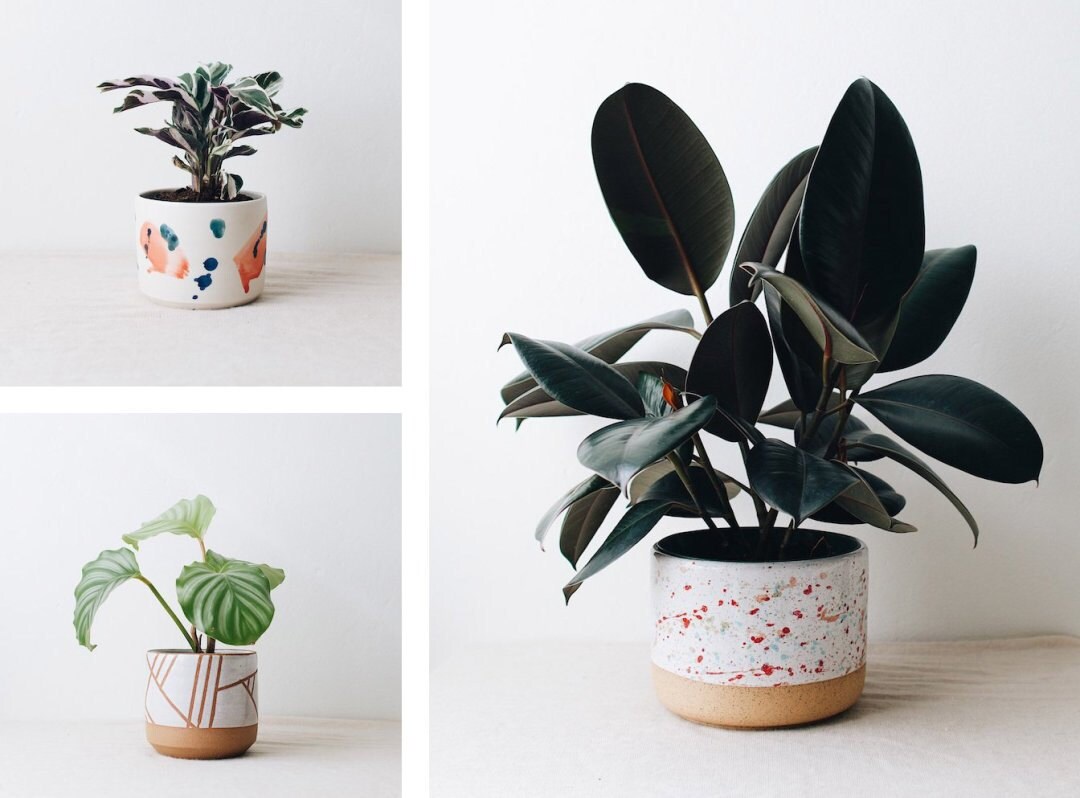 >
Following your passions can lead you down unexpected paths—something San Francisco UX designer and ceramic home goods maker
Jay Wong
experienced firsthand two years ago, when a budding interest in container gardening kick-started a desire to make the pots her plants would grow in. Today, while Jay still has love for leaves, her free time is largely spent in the ceramics studio, where her output has expanded to include mugs, bowls, and serveware, in addition to her minimalist
planters
.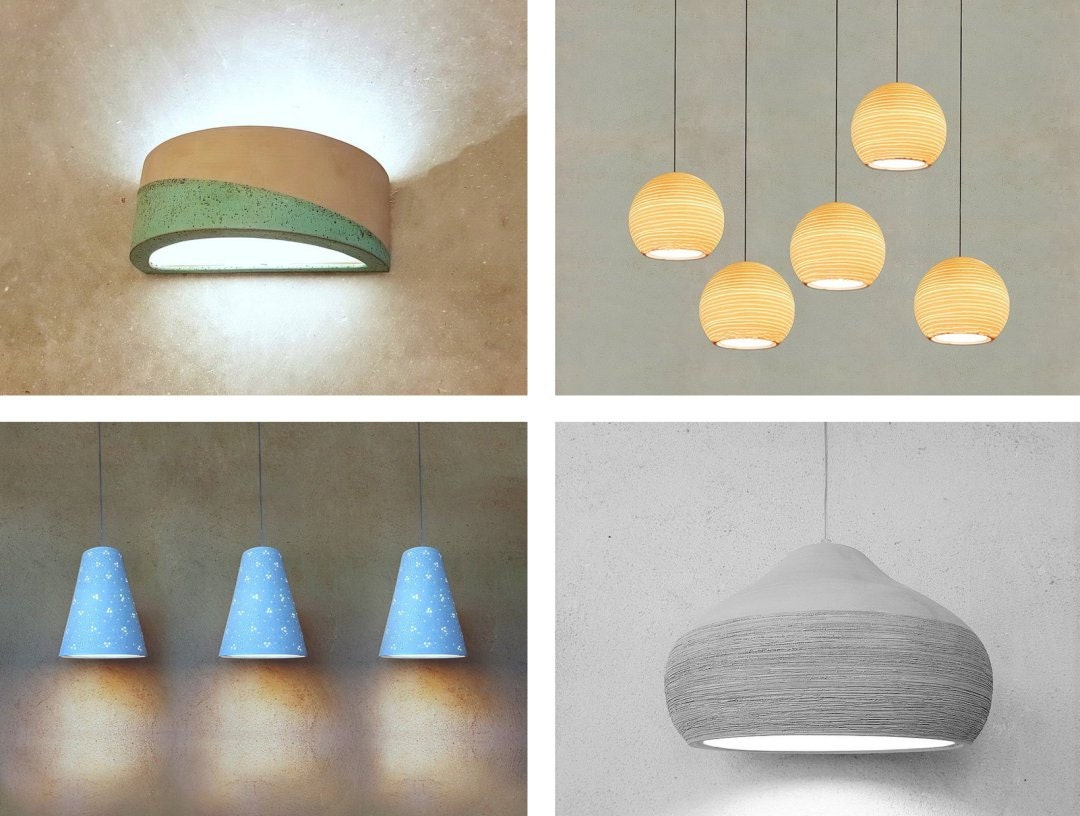 >
Cast
concrete
, perforated
tin
, woven
fibers
, pleated
paper
, even a ruffle of
fabric
fluttering in the breeze: The fact that
Iris and David Rapaport
can coax a single material (clay) into resembling all of these textures and finishes is a genuine feat—one facilitated by the Israel-based duo's two decades of experience crafting functional light fixtures in an array of styles. With a collection this eclectic—and electric—it's no wonder interior design pros are among their most devoted clients.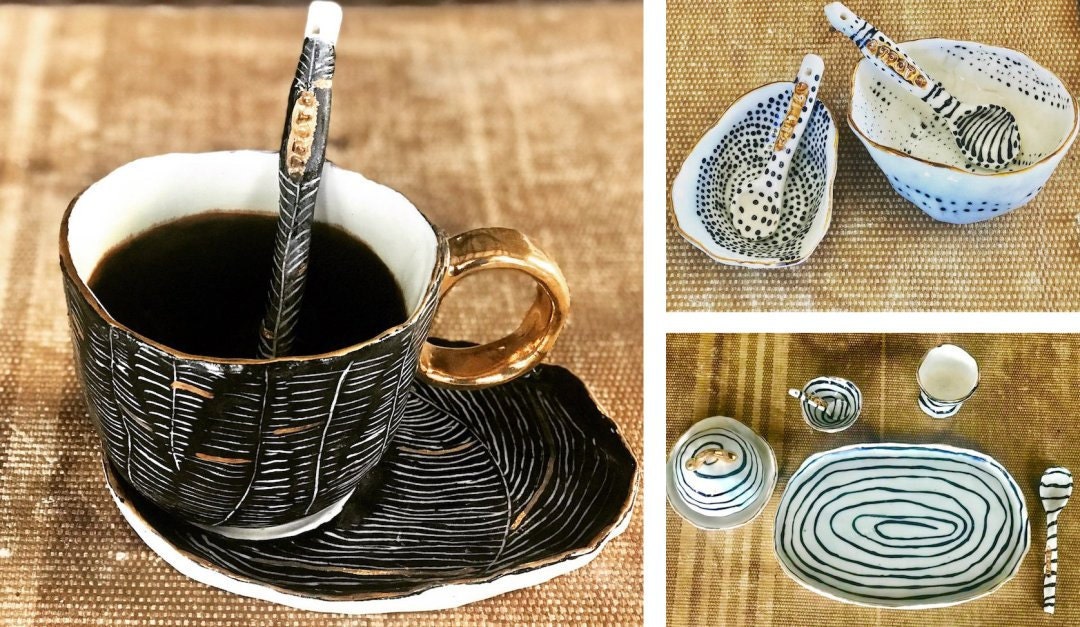 >
Pattern junkies and fans of intentionally irregular, proudly hand-built shapes will go wild for the work of Australia-based potter and ceramics sculptor Nikki of
47 pots
. Her delicate, wobbly-edged tea sets and condiment servers practically vibrate with dense arrangements of dots and dashes, many enlivened with genuine gold glaze.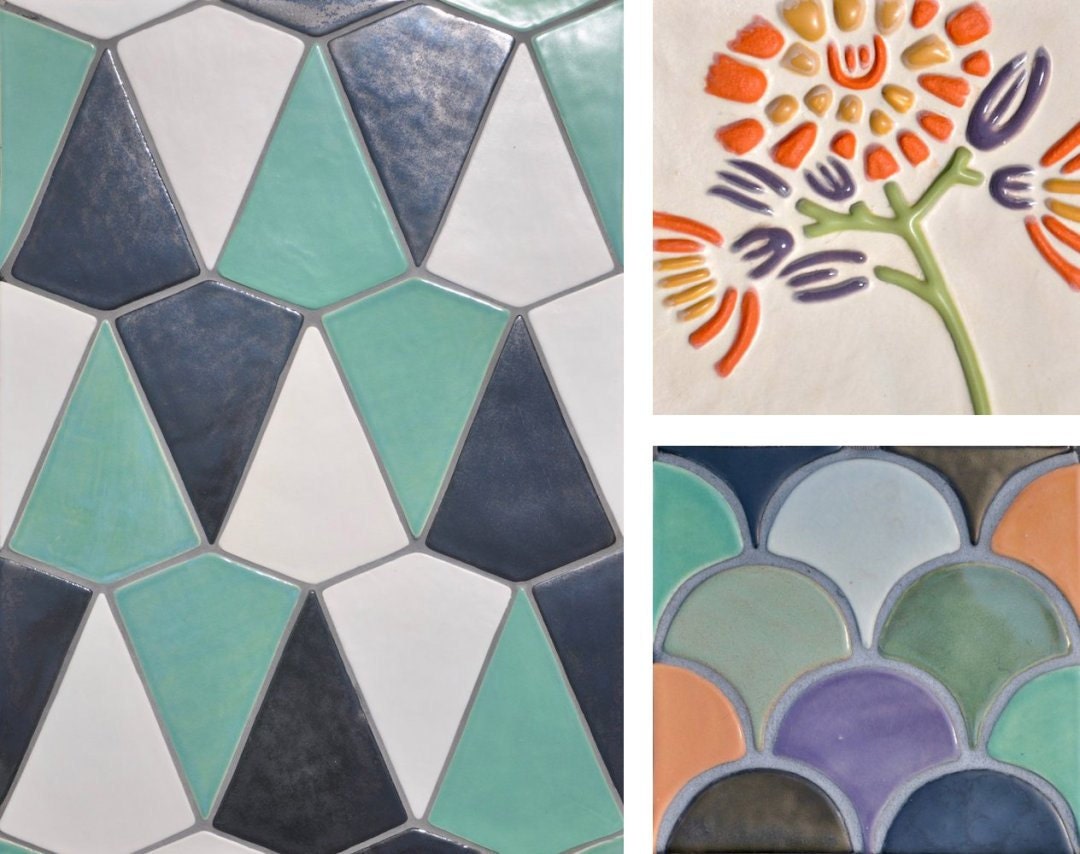 >
Whether you're looking for a single standout art tile to frame and hang or a batch of custom-glazed field tiles for a backsplash or bathroom, your order is in expert hands with Andrea Lea and James Nigel of the Michigan outfit
Lea Nigel Studios
, two university-trained ceramics pros who've committed their lives to clay. Each high-fired, made-to-order slab is cut to precise dimensions, individually pressed and glazed, and held to the topmost standards of quality and durability.