by Eden Passante
Swap the cake and candles for a breathtaking DIY ice cream bar at your next summer birthday party.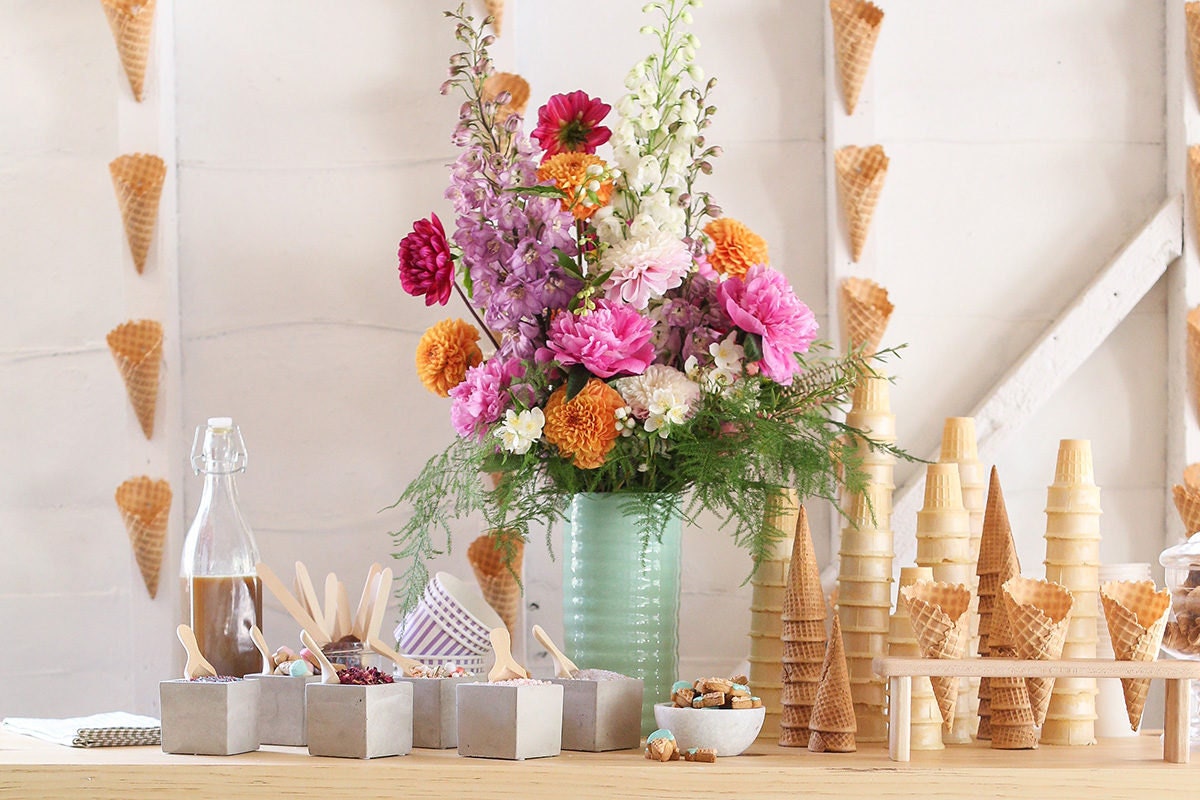 Are you hosting a
summer
birthday fête and don't particularly feel like hovering around a hot oven (that's set roughly two degrees warmer than the temperature outside)—all in the name of baking a from-scratch cake? Here's an idea that's every bit as festive and way more weather-appropriate: a DIY ice cream bar. With a few extra-special additions and a surprising accessory or two, even a gallon of plain old vanilla can be foundation for a celebratory (and customizable) dessert to remember. Here are a few essential ingredients to raise the bar for your self-serve sweets station.
1. Elevated (and unexpected) toppings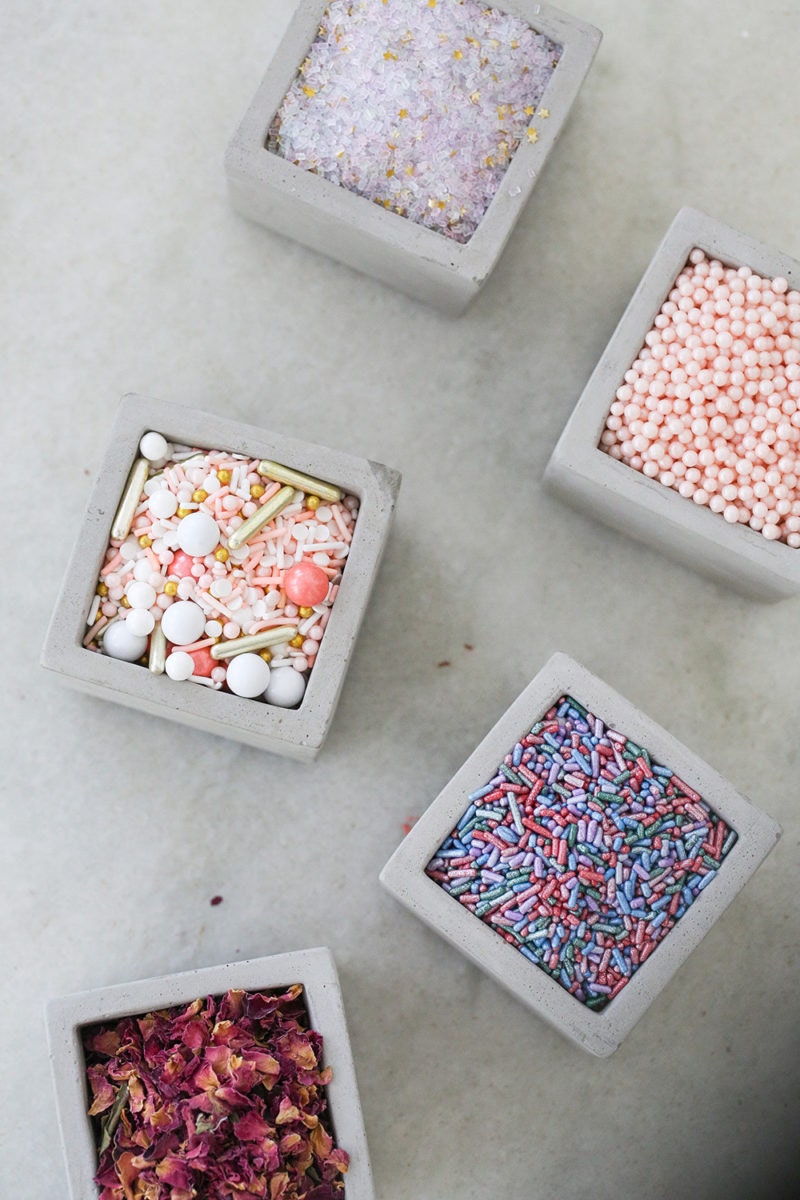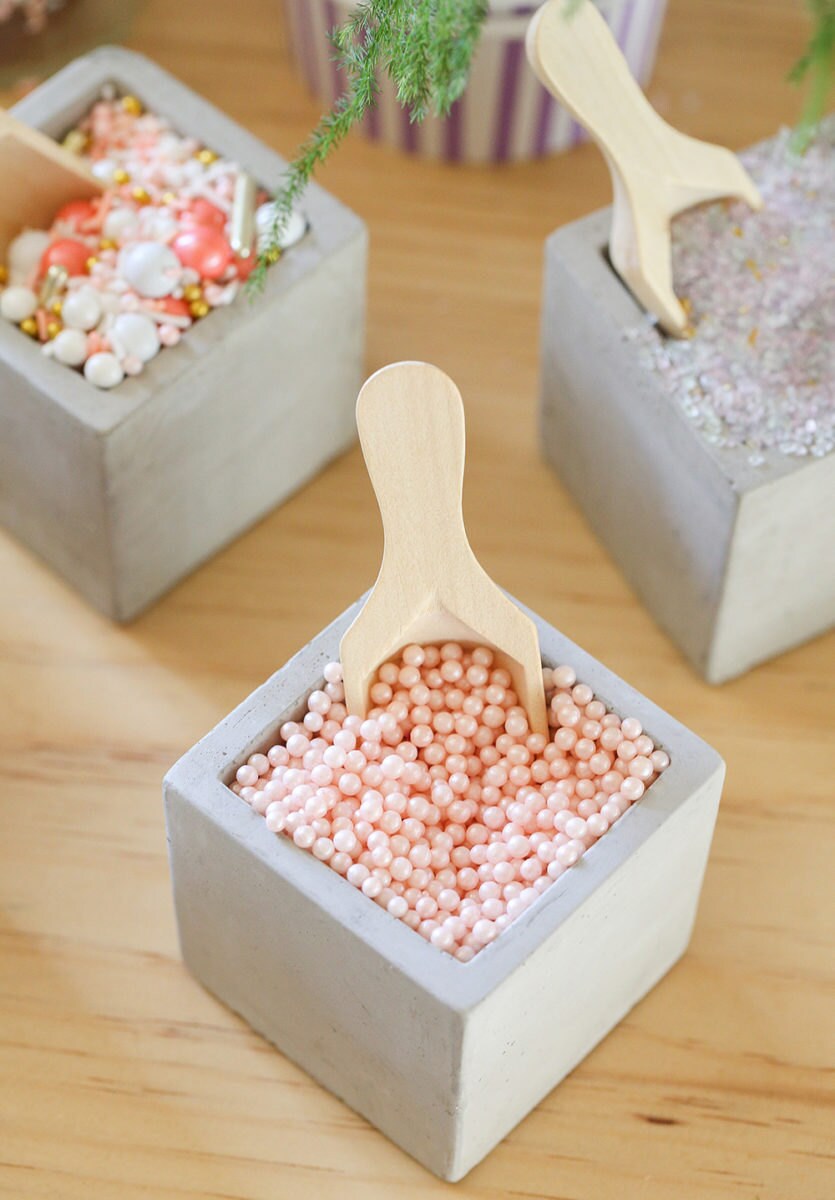 Old-fashioned chocolate sprinkles will always have a place in our hearts (and on our sundaes), but contemporary confectioners have dreamed up an array of unexpected toppings that make for a truly exceptional presentation: Think 
unicorn dust
,
rose-gold candies,
 and even
dried flower petals
. Add simple wooden scoops to each dish so revelers can get as much goodness as they want with a single dip.
2. Meta miniatures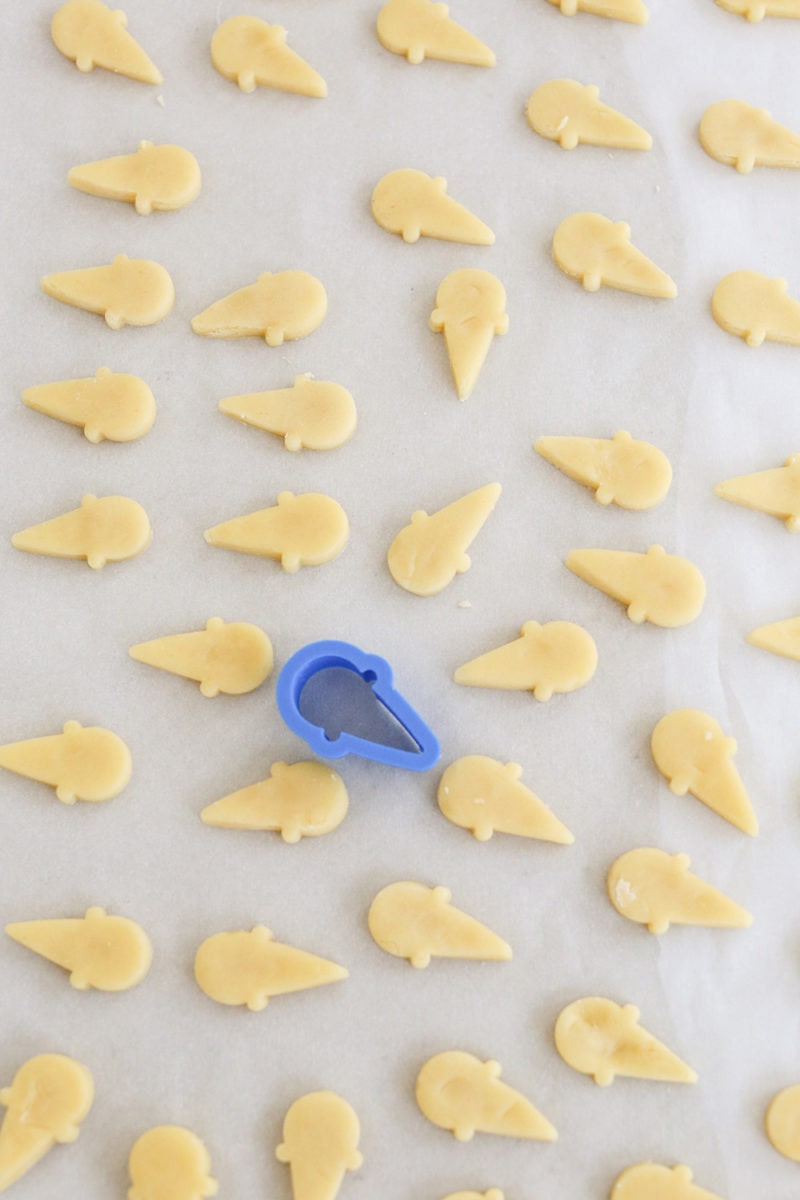 Topping an ice cream cone with another ice cream cone (actually, a
homemade cone-shaped sugar cookie
, frosted in a rainbow of "ice cream" icings)? It doesn't get much cuter than that.
3. Retro cups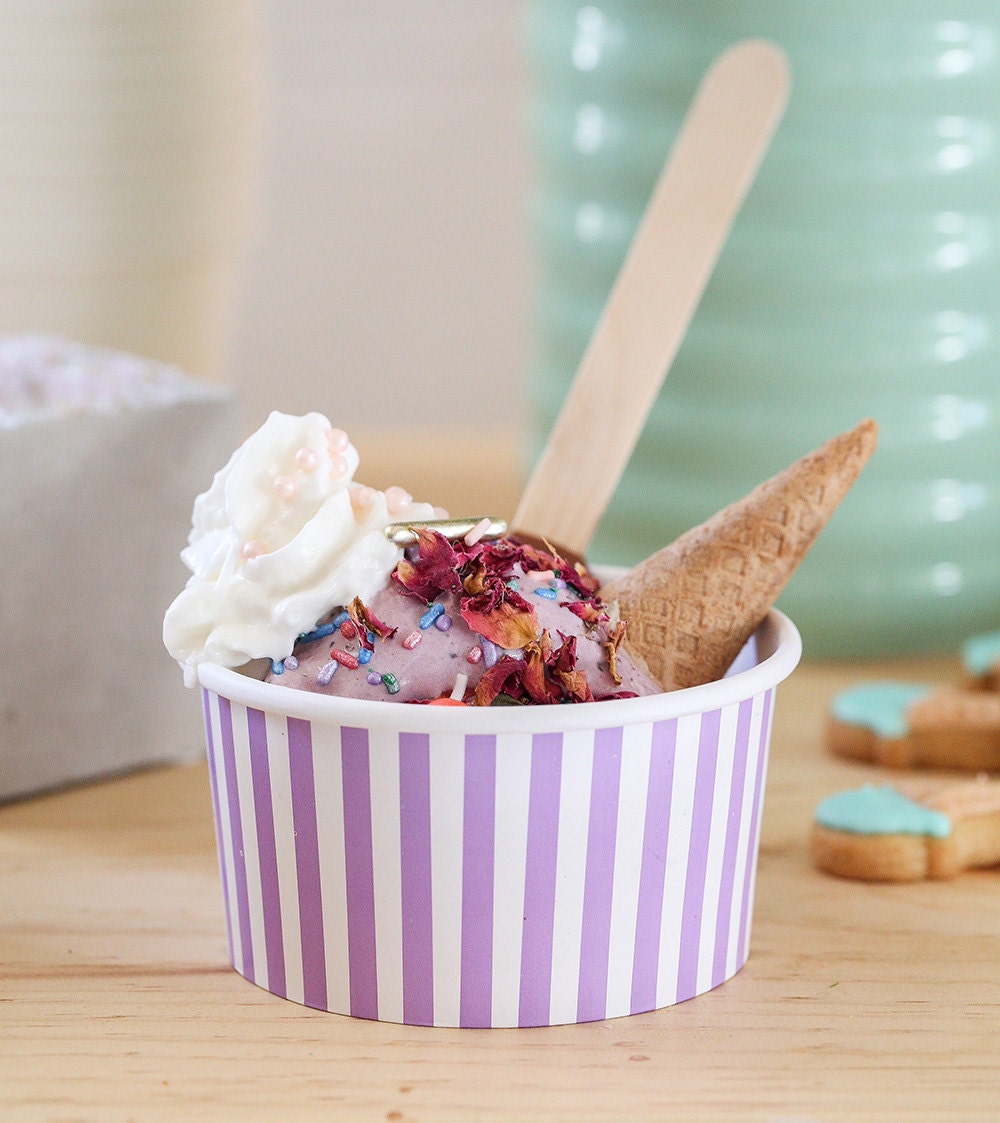 We all know someone who won't go for a cone (although we may never fully understand why). Indulge them with a stack of
cheery striped cups
 with old-school soda fountain appeal.
4. Standout spoons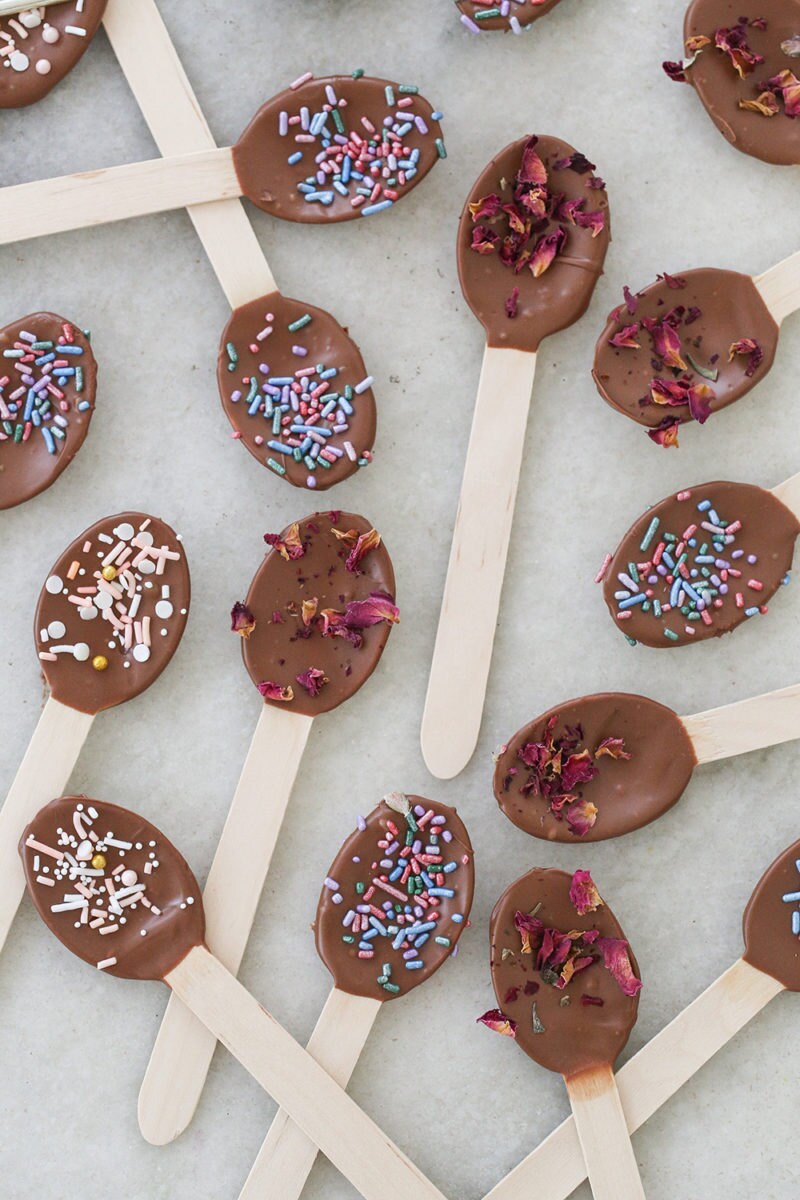 Chocolate-dipped
wooden spoons
decorated with the same fancy sprinkles you'll set out as toppings are the detail most likely to have your guests talking long after the last
confetti-filled balloon
has been popped. And they're pretty simple to make: Just melt milk chocolate over a double broiler, dip the spoons, add sprinkles, and arrange them on wax paper to cool. Once they've set, present them in a large mason jar or other clear vessel on the ice cream bar.
5. Dessert display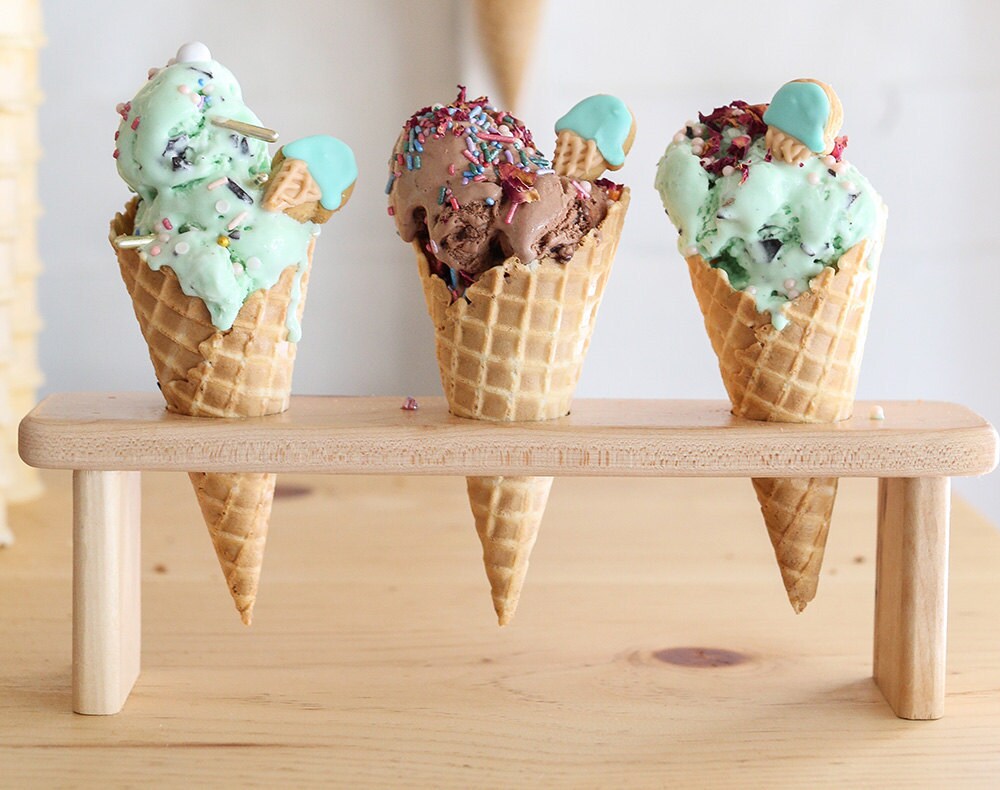 Give partygoers a place to step back and admire their handiwork (and perhaps snap a drip-free photo or two) with a handmade birch wood
server
 designed to hold cones upright.