Treat yourself to the fanciful feline planter that's bringing a pop of cheer to windowsills around the world.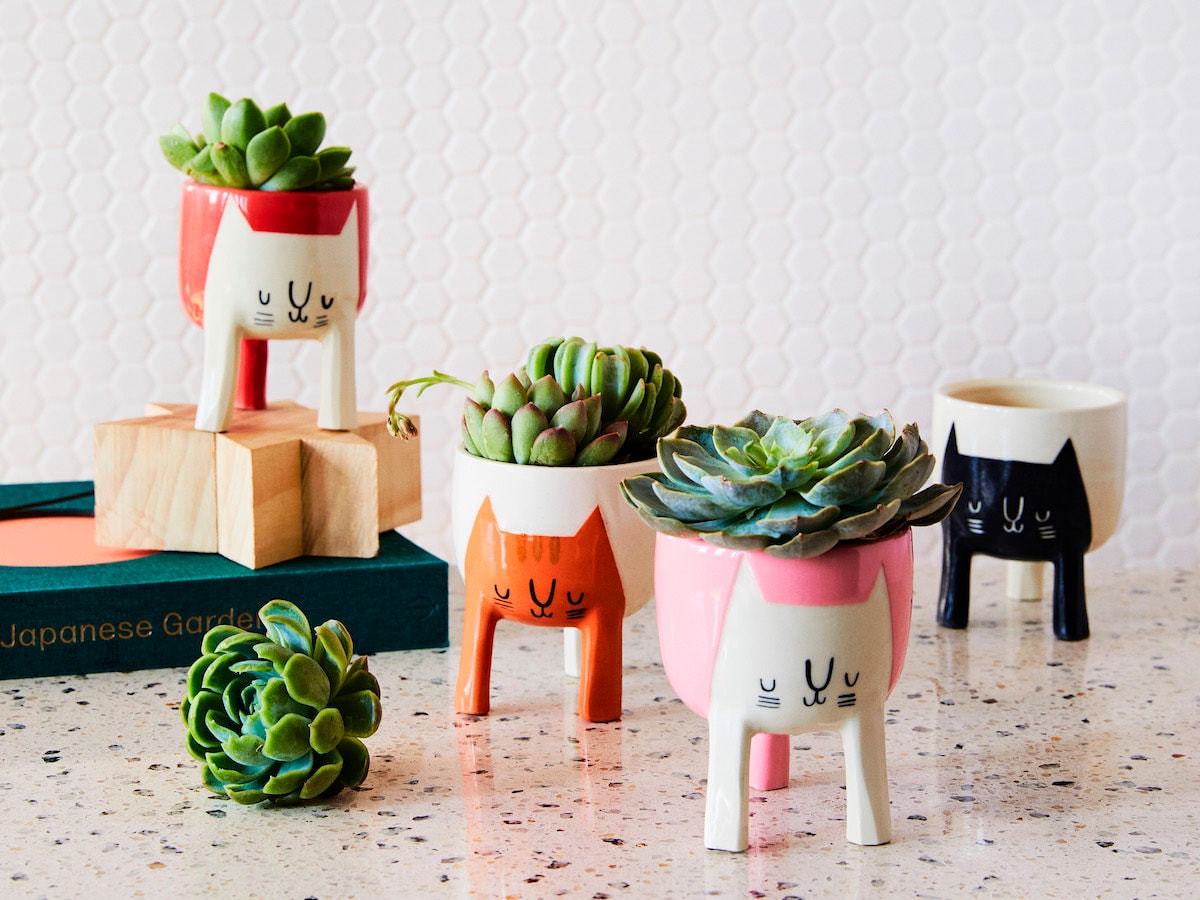 Real people, real reviews: Discover the outstanding items Etsy shoppers loved most in our new 5-Star Buys series.
If you've been searching for the ideal decor piece to give your favorite space a
colorful little update
, consider bringing home a
quirky, three-legged cat planter from Beardbangs
. Much like the furry felines that inspired them, these crowd-favorite ceramic kitties are pros at cozying up sunny perches in windowsills the world over.
Just ask this gleeful plant parent: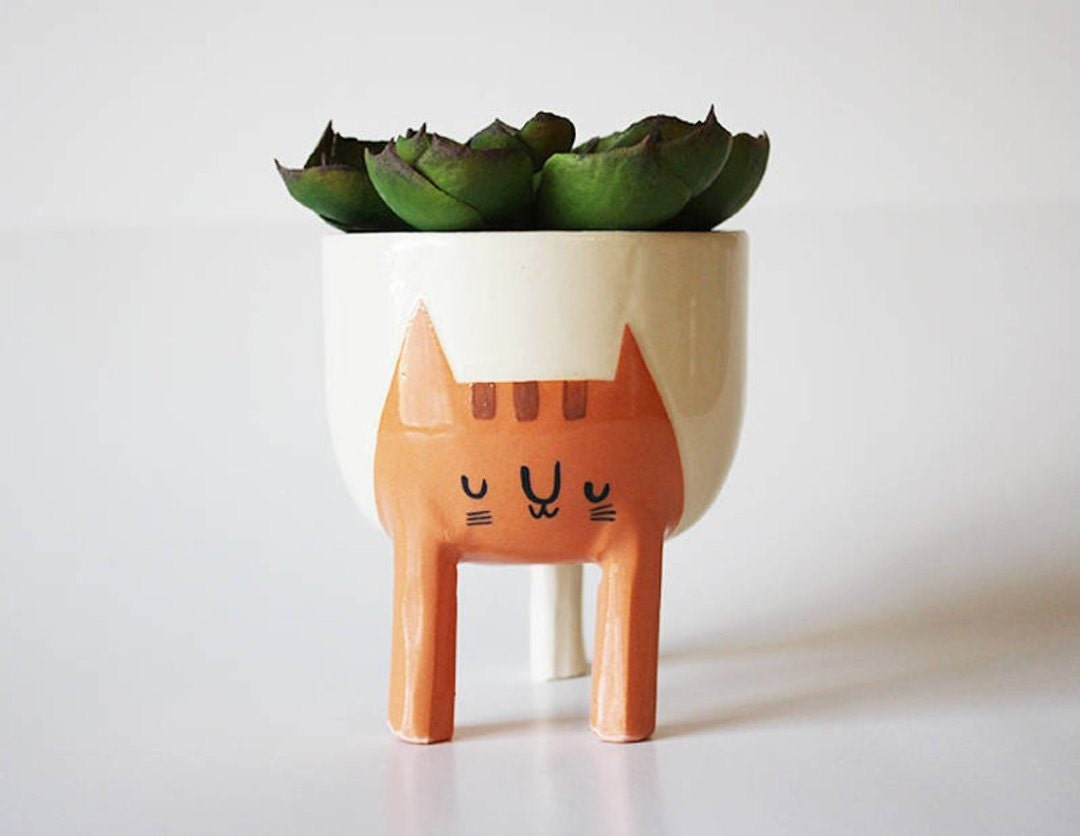 >
"Bought this little dude as a birthday present to myself and I have to say: I am excellent at gifts. He's now the home of a happy little cactus and hanging out in my bedroom window. This planter is super cute, charming, and clearly made with love. I'm so happy with my purchase and can't wait to buy more things from this shop in the future!" — KP