by Aleksa Brown
Welcome the new year in style with the help of this perennially popular mini desk calendar which saves space without skimping on personality.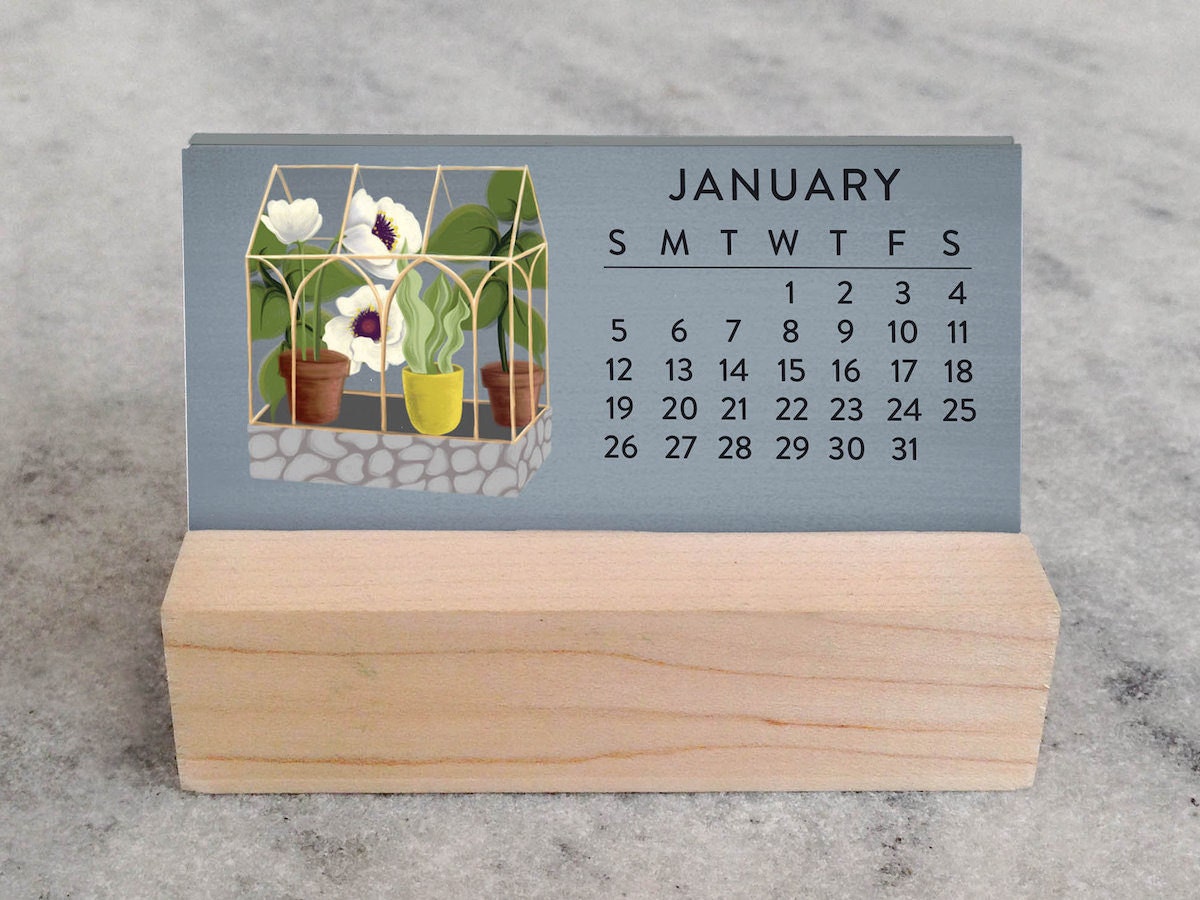 In our 5-Star Buys series we spotlight popular Etsy items that recently struck a chord with shoppers—and let their rave reviews do the talking.
January is a time for starting fresh, setting intentions, and planting seeds for the year ahead—and a garden-themed mini desk calendar from Favorite Story is just the thing to inspire you to keep up your personal growth month after month. Hand-painted by California-based artist Dana Garson and printed on sturdy cardstock, each colorful scene features a charming illustration of a greenhouse staple: Think peppy blooms, geometric terrariums, and even a pretty pair of bright yellow galoshes. The best part? Each month is no bigger than a business card, and thanks to an optional maple display stand to hold the cards upright, you can see the dates even without a proper wall or a ton of precious surface space (teachers, open-plan office workers, and tiny apartment dwellers, rejoice!). So take a cue from one of the thousands of satisfied shoppers who have chosen Dana's calendars again and again—and get ready to cultivate your best year yet.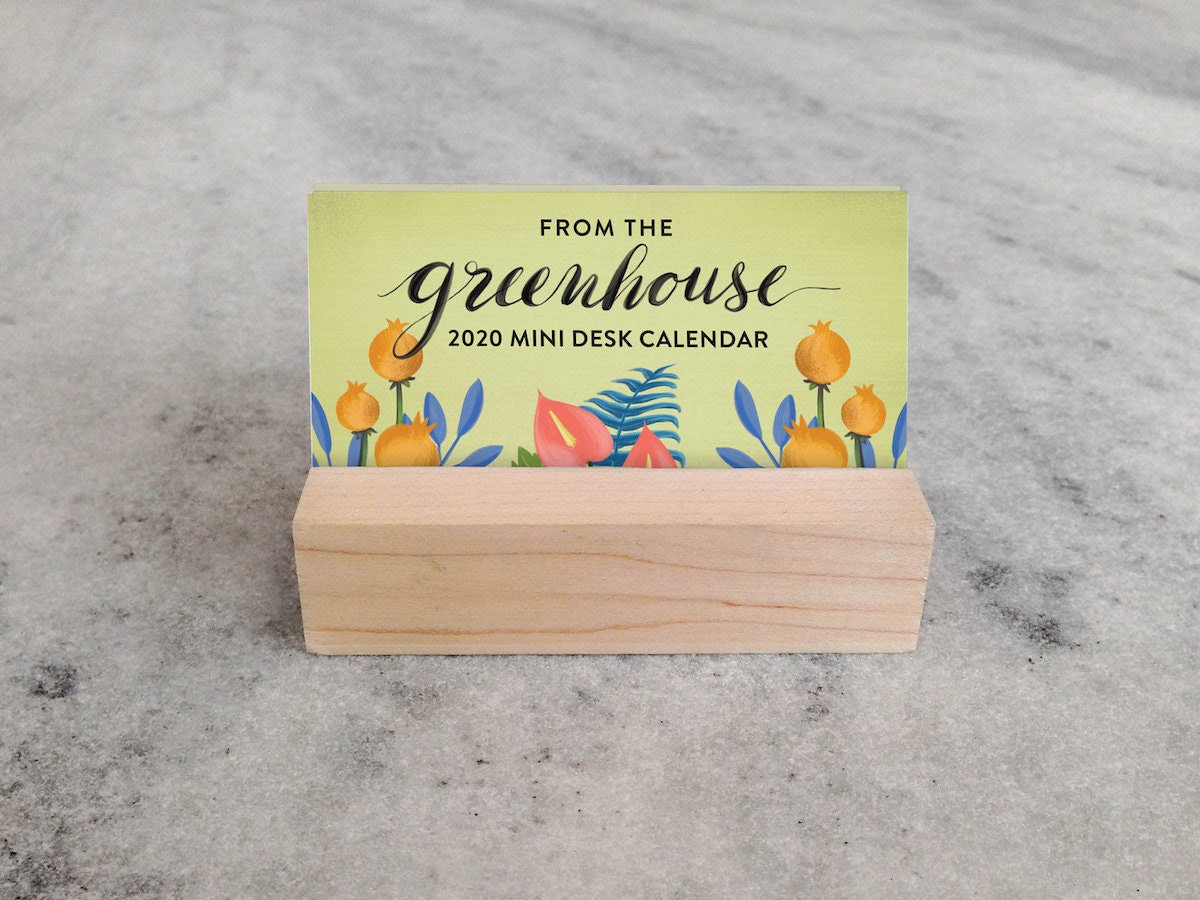 "As always, I LOVE these adorable desk calendars. Will keep coming back each year. This is my third or fourth one. Perfect size for my desk, quality workmanship, beautiful illustrations. Thank you!" — AR