by Aleksa Brown
This holiday card season, leave a lasting impression with the custom family portrait stamp that's spreading cheer around the globe.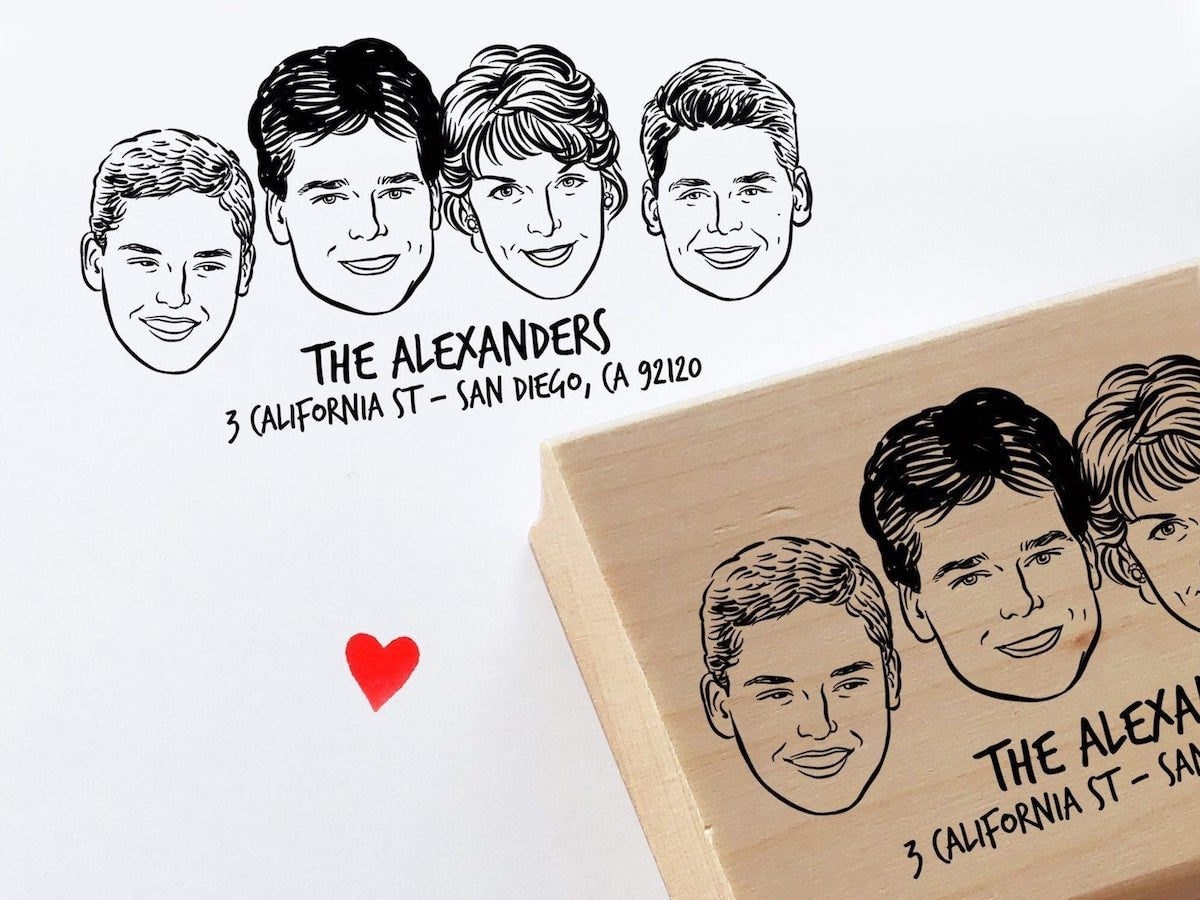 In our 5-Star Buys series we spotlight popular Etsy items that recently struck a chord with shoppers—and let their rave reviews do the talking.
Aside from spreading seasonal cheer, one of the best parts of mailing out holiday cards is the chance to express yourself through a totally-you piece of stationery. And what better way to top off this year's greeting than with a delightful portrait stamp from lilimandrill, which can be personalized with the faces of your entire family (including your precious fur babies)? Hand-drawn by French illustrator Lise Grossmann and developed in partnership with you, the buyer, each completely custom design begins as a sketch based on real-life photos and can be finished with an address or name banner. Once your drawing is approved, Lise expertly carves each dimple and curl into a miniature rubber work of art. Whether you use yours to embellish cards, gift tags, DIY wrapping paper, or all of the above, the incredibly lifelike likeness is sure to make a lasting impression through the holidays and beyond.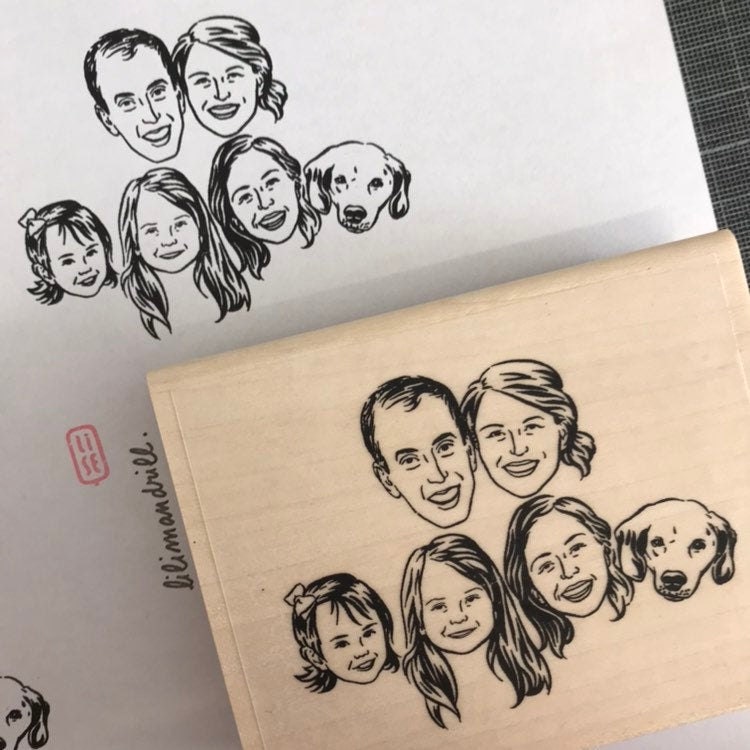 Rave review: Take it from one satisfied shopper
"The experience of having this made was fabulous. I provided several pictures for four heads and the artist did an amazing job of capturing the essence of my family. It truly looks like us. She completed the project quickly and was in touch with me throughout the process. I LOVE the final product—so much that I immediately ordered a second one as a signature stamp." — YG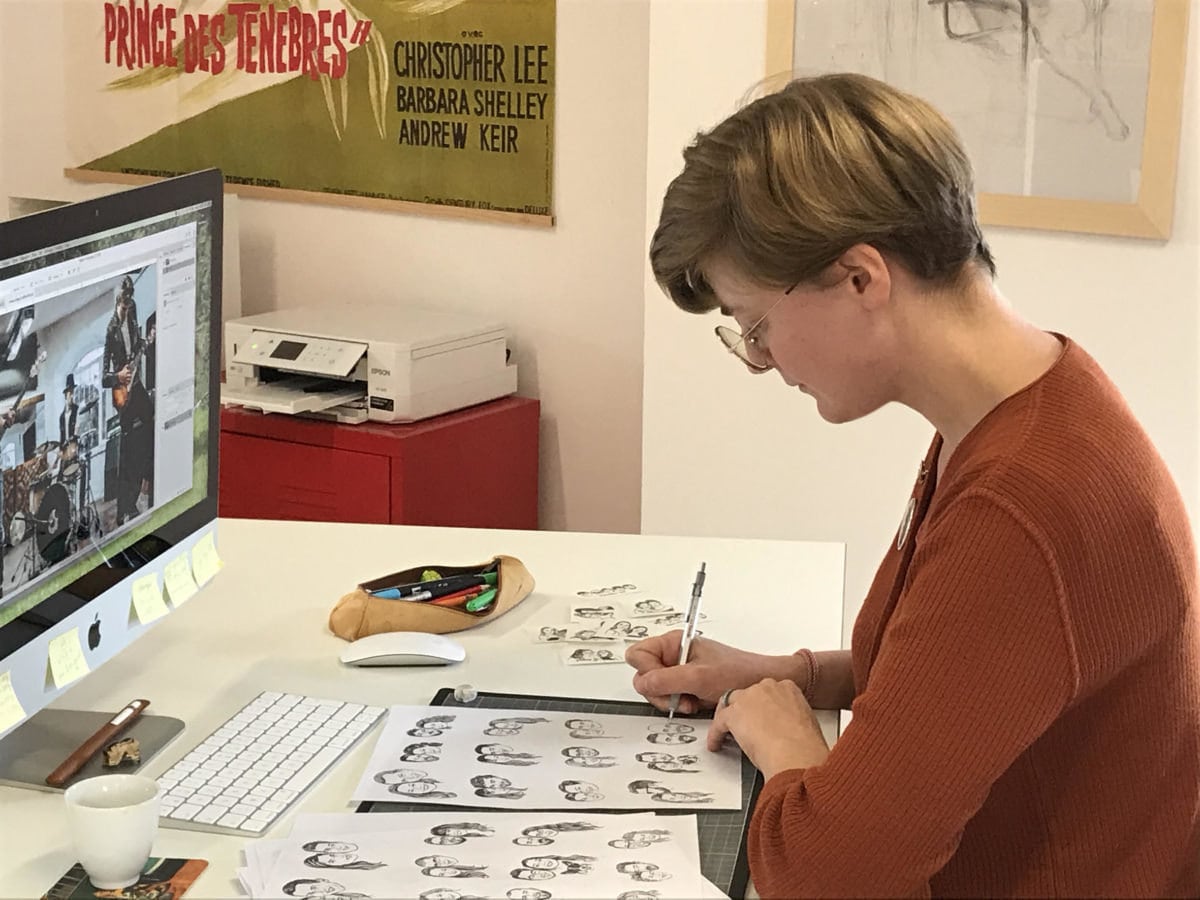 Seller spotlight: Meet Lise Grossmann of lilimandrill
"I've made more than 10,900 portraits since we started in 2008, yet each face is different. Likeness is our speciality, and it's all about attentive observation—down to the millimeter. Communication is the key word for personalized items, from first contact to delivery. We treat each order with care and attention, sharing a precise timeline with customers, informing them at every step along the way, and making modifications as needed. The time we take with each order makes for satisfying results." — Lise Grossmann