by Aleksa Brown
With their clever one-size fit and widely appealing design, these vibrant knit socks make a foolproof stocking stuffer for fans of fancy footwear.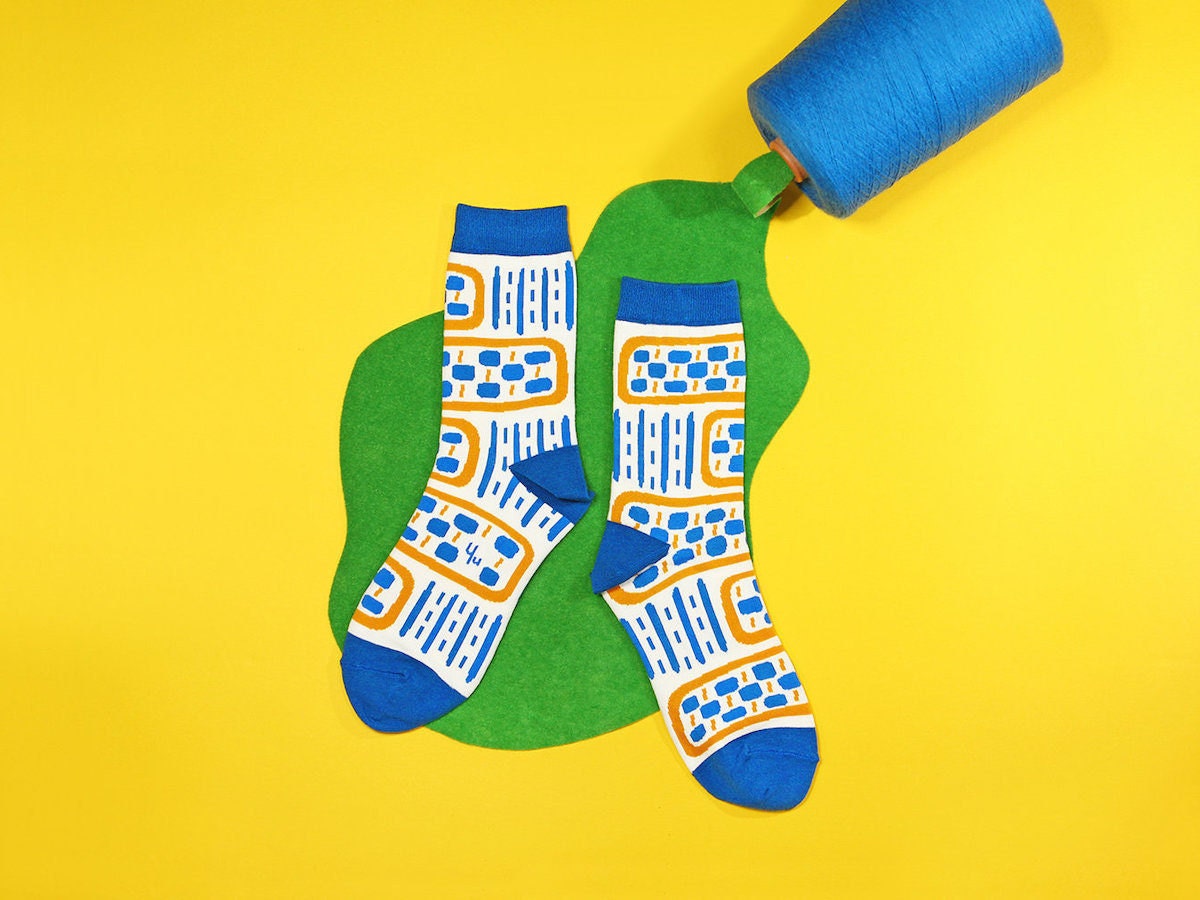 In our 5-Star Buys series we spotlight popular Etsy items that recently struck a chord with shoppers—and let their rave reviews do the talking.
Whether you're shopping for your bestie, boyfriend, or picky older brother, Yu Square's vibrant unisex crew socks are just the thing to put an extra cushy spring in their step (and make you a shoe-in for this season's best gift-giver). Designed by Taiwanese knitwear specialist Ringo Yu and backed by hundreds of rave reviews, this stylish blue and orange pattern began as a hand-drawn sketch inspired by Japanese gardens. The best part? Since math whiz Ringo always accounts for how her illustrations will stretch on legs and feet, these one-size-fits-most wonders will look just as good in use as they do fresh out of the box. And at just $10 a pop, no one will blame you if you decide you need a matching pair.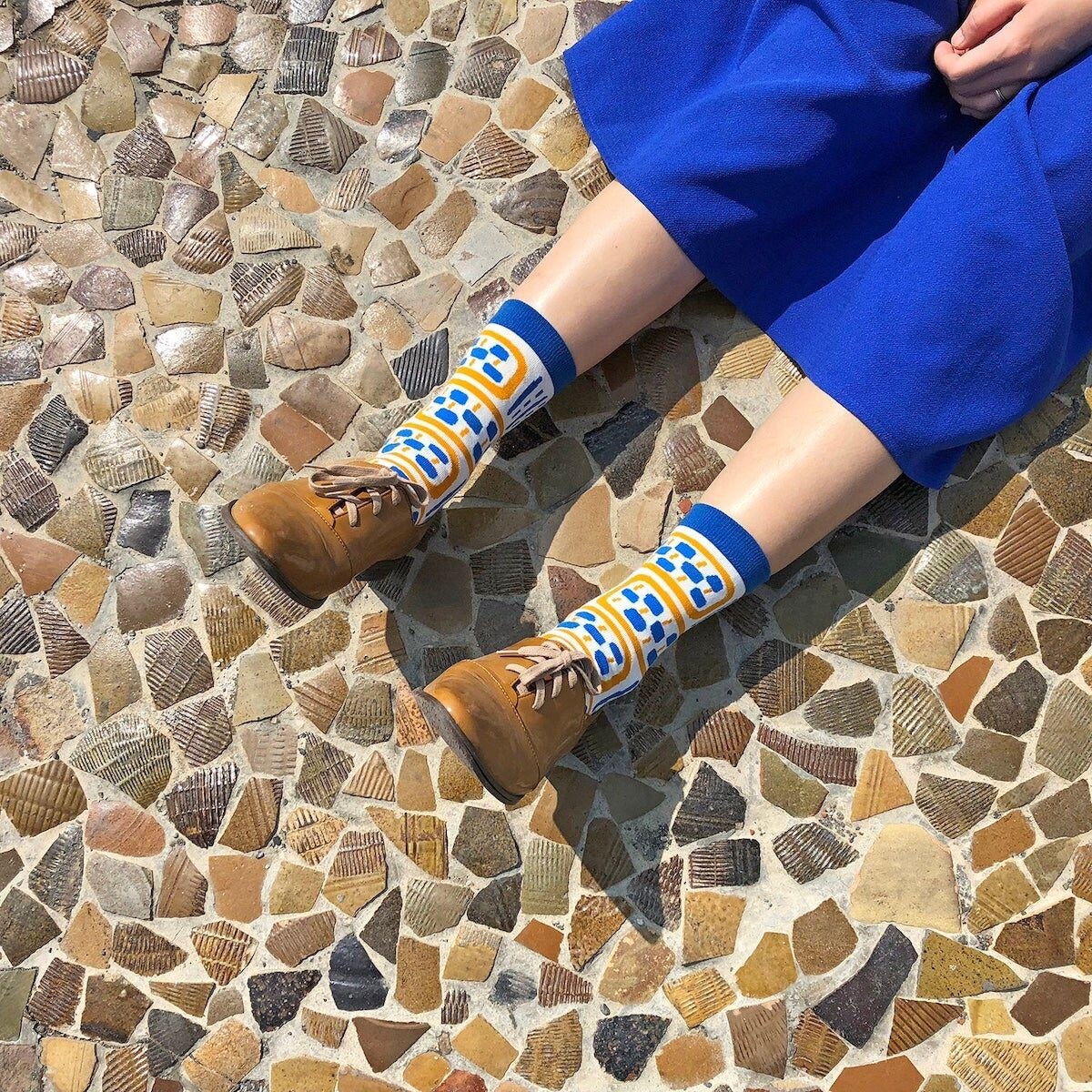 Rave review: Take it from one satisfied shopper
"Fantastic socks! I've purchased them before and I'm sure I'll purchase more in the future. Great customer service and a great product. I would recommend them to anyone who wants a fun, artistic, beautiful sock!" — MAC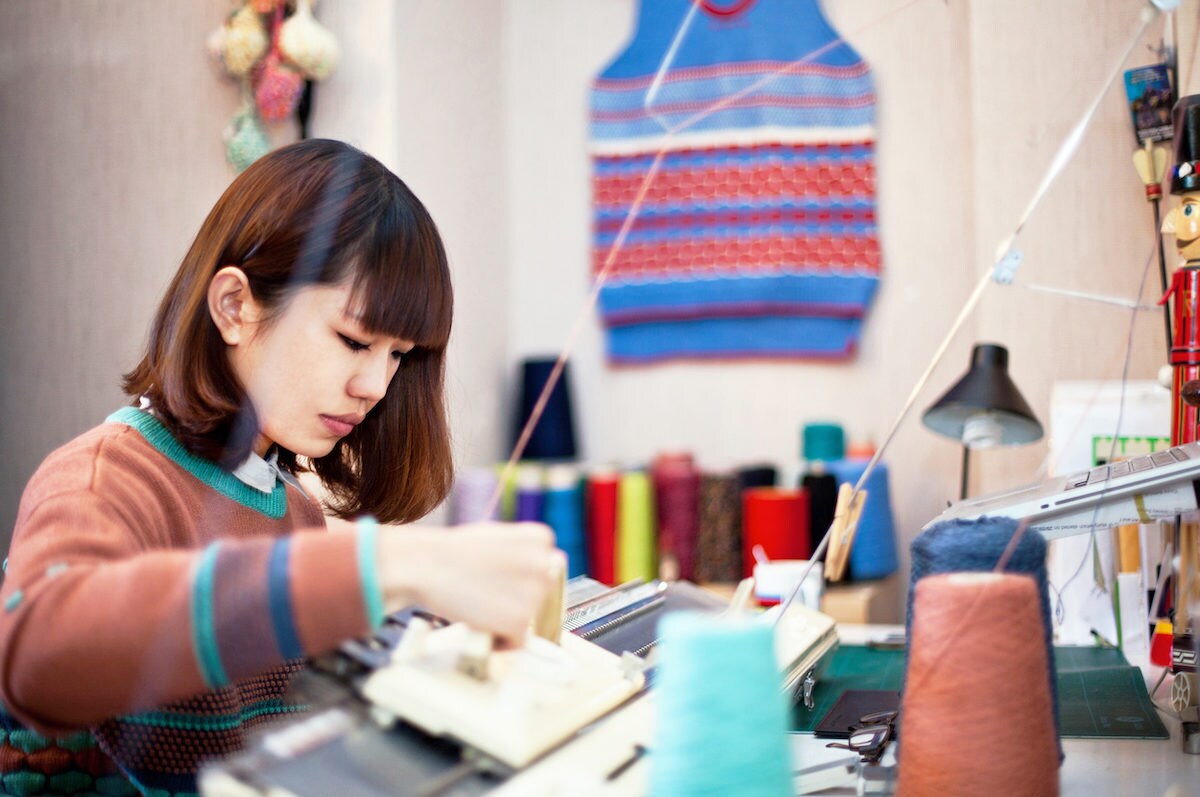 Seller spotlight: Meet Ringo Yu of Yu Square
"I start every Yu Square socks series by setting a theme. It's usually something that inspires me: places I've visited, landscapes I've seen, and of course, everyday things. I look through photos I've taken and turn them into sketches—lots of pencils, erasers, and sketchbooks are involved in my design process. The best thing about my socks is that they're suitable for anyone. Regardless of how you dress, they add some color to daily outfits and enhance your personal style. I always pack my orders with stickers and ribbons as a final touch, making sure they're beautifully presentable for the holiday season and beyond. When unwrapped, they make an unforgettable impression." — Ringo Yu