by Rachel Mosely
Take a peek at their personalized picks, and get inspo for that perfect gift that celebrates everything Mom is.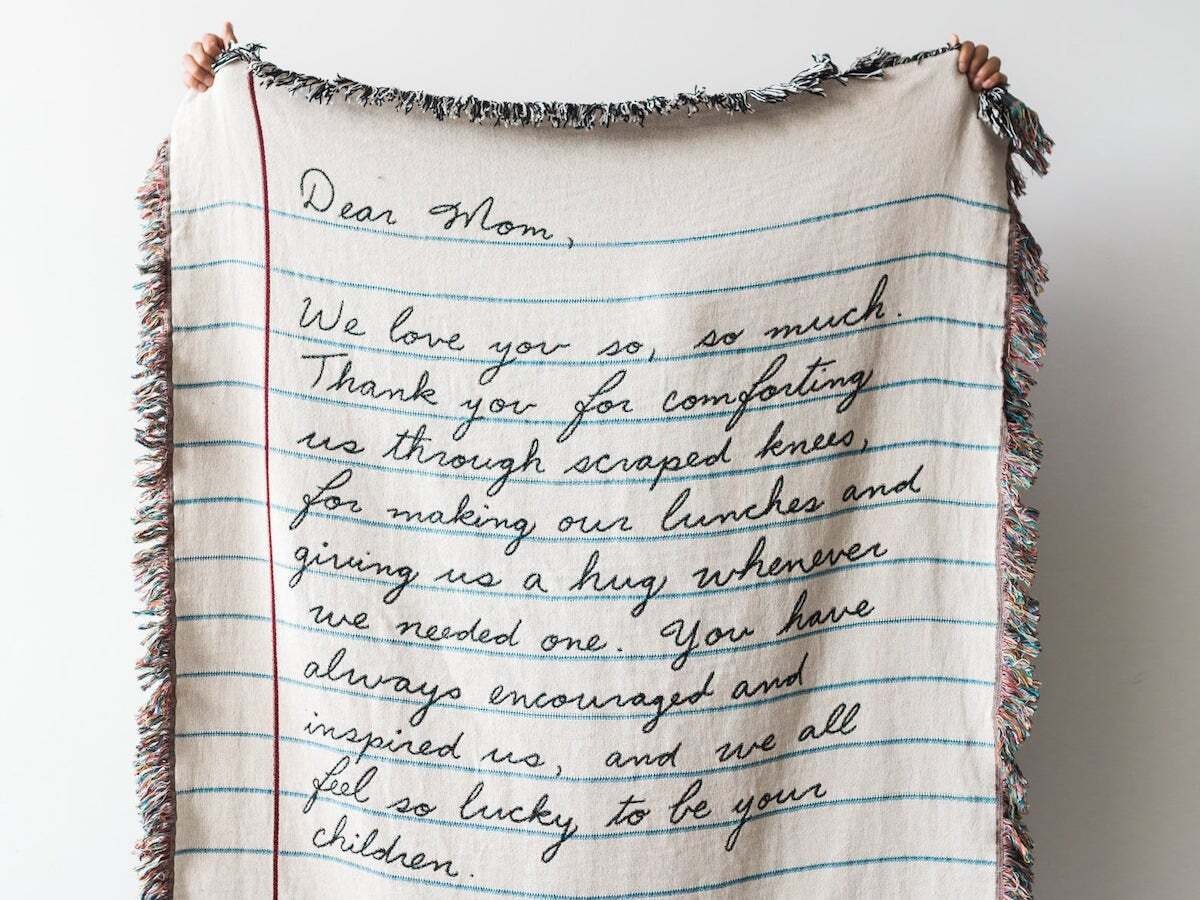 They're expert multitaskers, protectors of quality time, devoted family historians, and so much more. They're the mom figures in our lives, and after an extra-challenging year that showed us what strong stuff they're made of, this Mother's Day we want to make sure they feel seen—and appreciated—for everything they are. To get us on the right track, we checked in with a mix of real-life Etsy moms to give it to us straight: What do they actually want this Mother's Day, and how do they hope to celebrate? From the new mom who's embracing a big life change to the soon-to-be mama of two who's carrying on family traditions, these six unique mom personalities have helped us assemble an inspiring list of Mother's Day gift ideas. Browse them all here—then go ahead and encourage your mom (or grandma, or auntie) to curate her own list of Etsy favorites that she can shop, save, and share.
For the mom who knows the value of 'me time'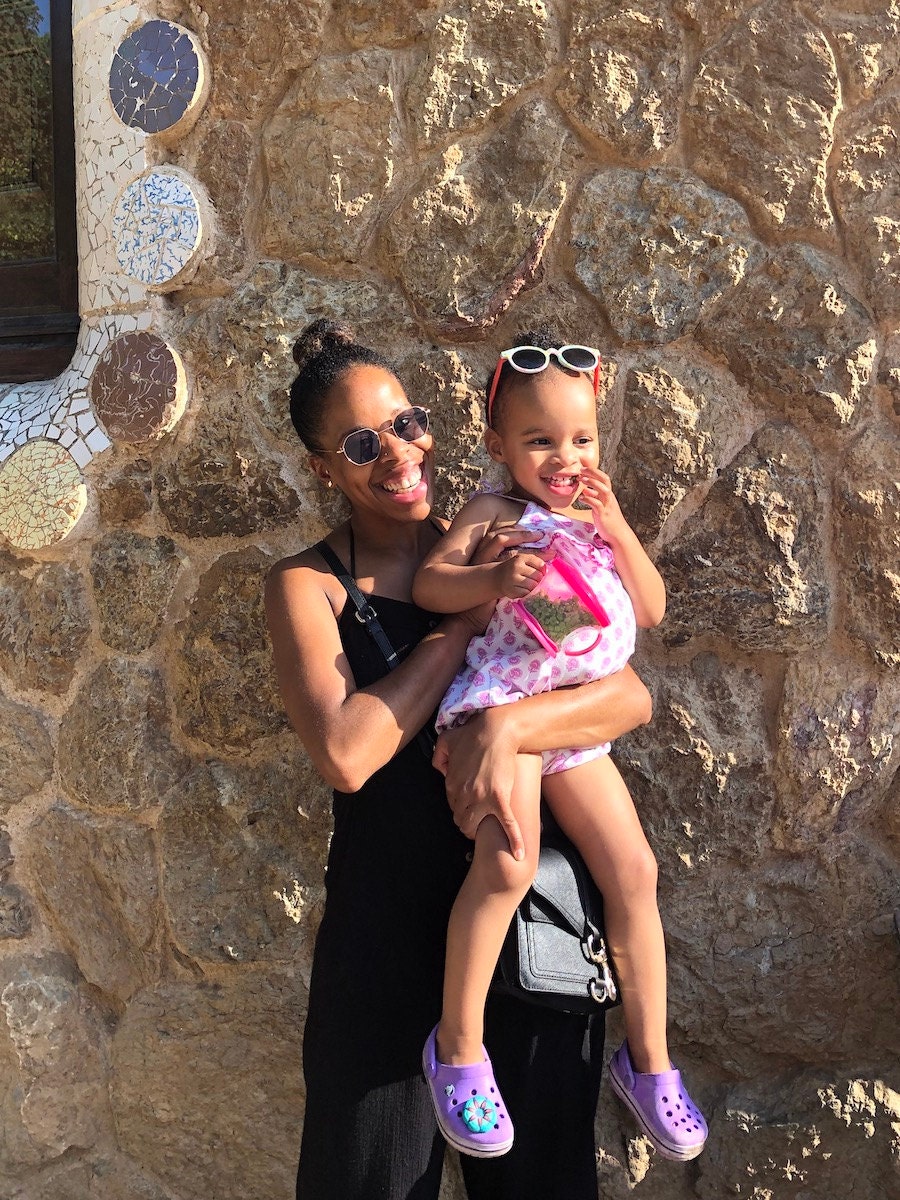 "Being a mom requires daily self-care," says Senior Copywriter Tiffany Washington. "Because she's not happy if I'm not happy, whole, and rested." For Tiffany, that means setting aside time for cherished everyday rituals and personal pursuits—and finding the right items to facilitate that. A bike rack would be a stylish assist to help her keep up one of her favorite outdoor activities without creating indoor clutter, while astrology-themed accessories are the perfect way for Tiffany to put the day-to-day minutiae in perspective ("I set intentions every new moon," she explains). And for this professional scribe, writing—whether it's reminders on sticky notes or reflections in a journal—is a way of life, and she could always use supplies! "I literally write everything down—it's the only way I remember things," she says. "And I also love writing letters for my daughter to read one day."
On Tiffany's list: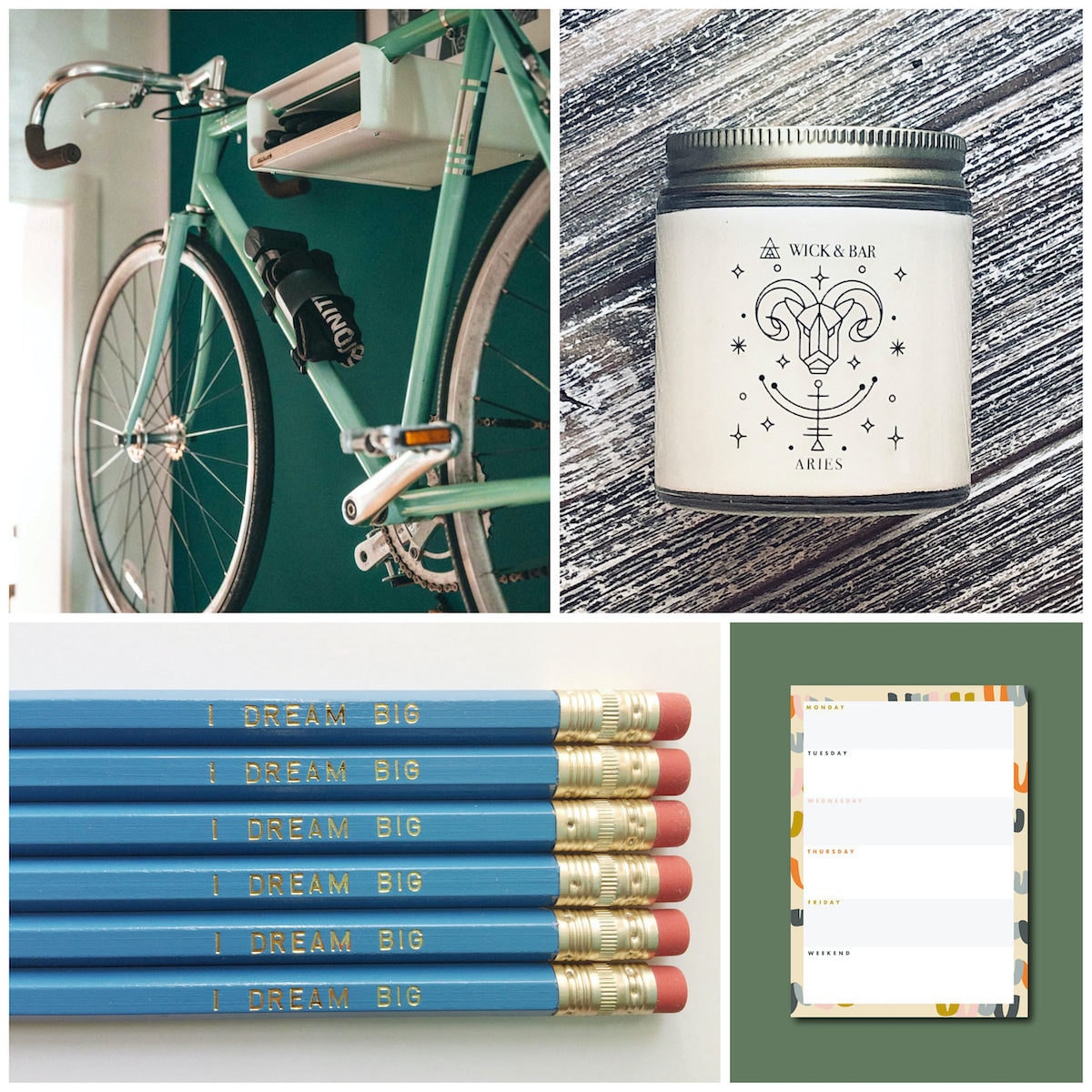 For the mom keeping her crew close-knit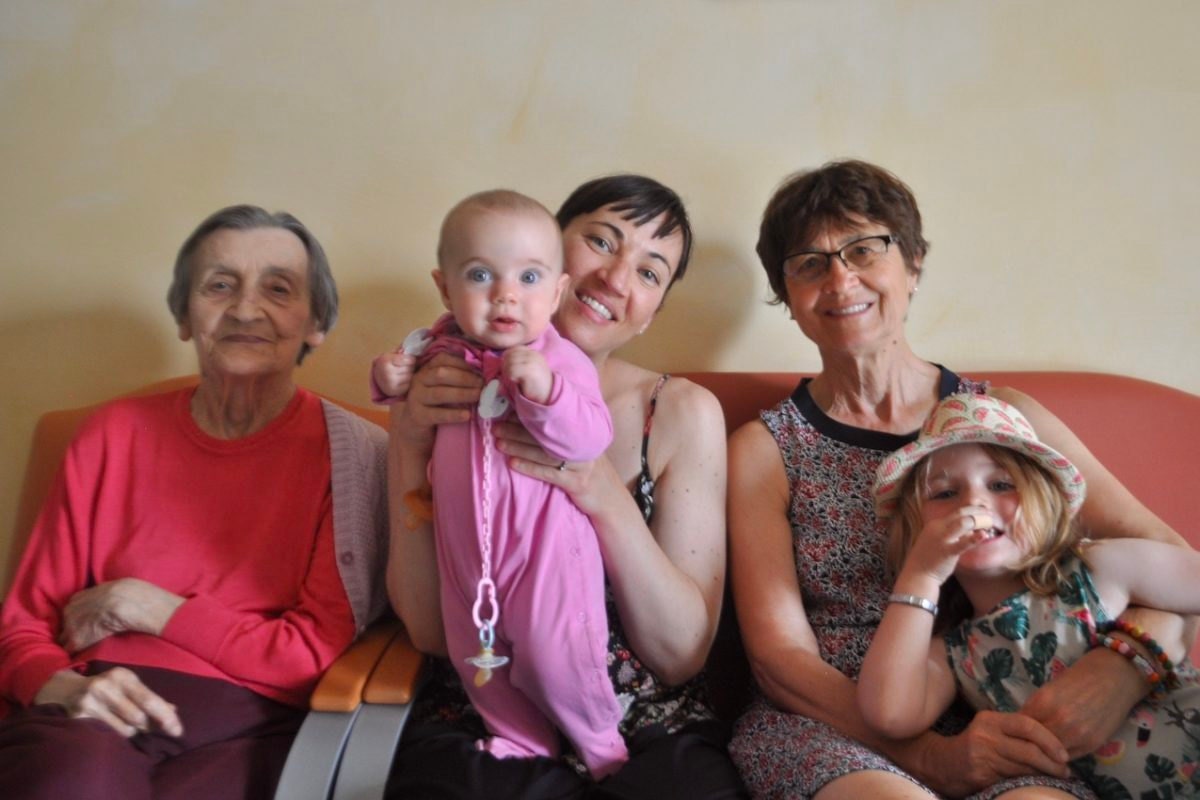 Many families have had to take their celebrations online this past year, but resourceful moms, like Ireland-based Senior Finance Training & Content Specialist Anne Zanini, have found creative ways to bridge the distance. The trick, she says, is getting a personalized reminder of those you love best—a custom portrait, or a framed piece of children's art—so you can hold them close no matter how far, or how long, you're apart. For Anne, that meant commissioning something special for her own mother, who she hasn't been able to visit—not even after the difficult loss of Anne's grandmother this past year. By having a cozy blanket embroidered with the lyrics to Grandma's favorite song, she found an heirloom that doubles as a warm hug for Mom, and can one day be passed on to her own daughters.  "I love the idea of connecting four generations with one meaningful item," she says. "My mum will be able to wrap herself in all those memories and happy times until we'll be able to embrace her again."
On Anne's list: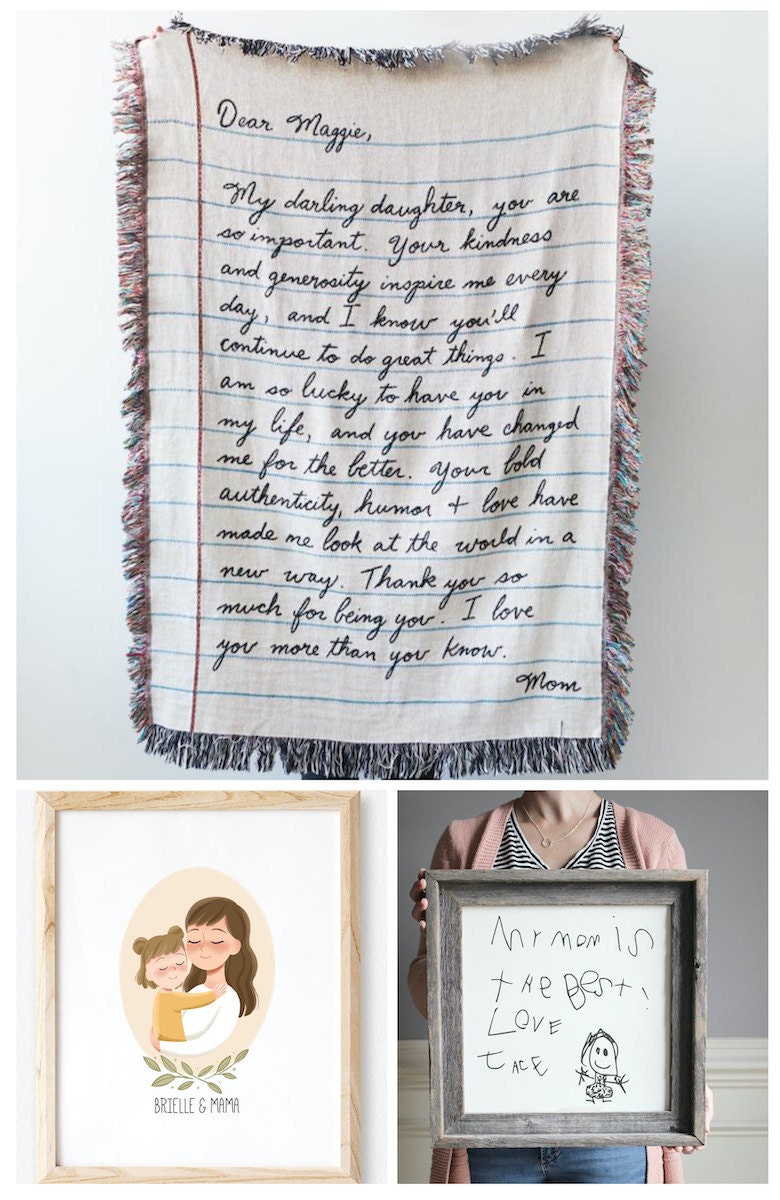 For the sentimental mom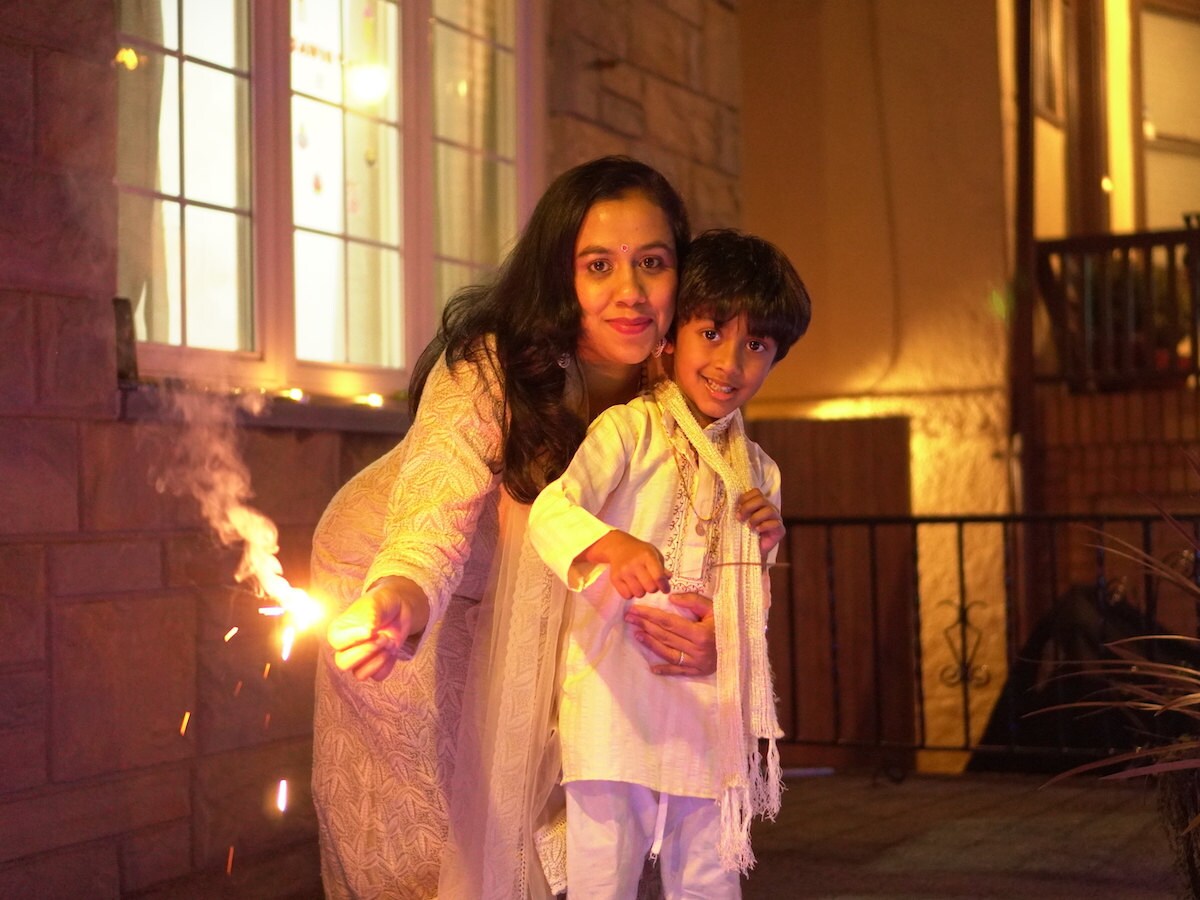 Personalized jewelry is a Mother's Day classic, but the modern mom can customize her picks to suit her style, from birthstone ring stacks to dainty initial charms to tiny, precious fingerprint pendants. To put her own stamp on the staple, VP of Software Engineering Rachana Kumar is searching for a gem she can engrave in a meaningful way. "My son's name is Surya, which means 'Sun' in Sanskrit," she explains, adding that she'd love to somehow incorporate his signature symbol along with an inscription of his name. "I'm a fairly logical person, but when it comes to my son, I'm a total softie," she says. "I really enjoy being the warm and fuzzy person in his life."
On Rachana's list: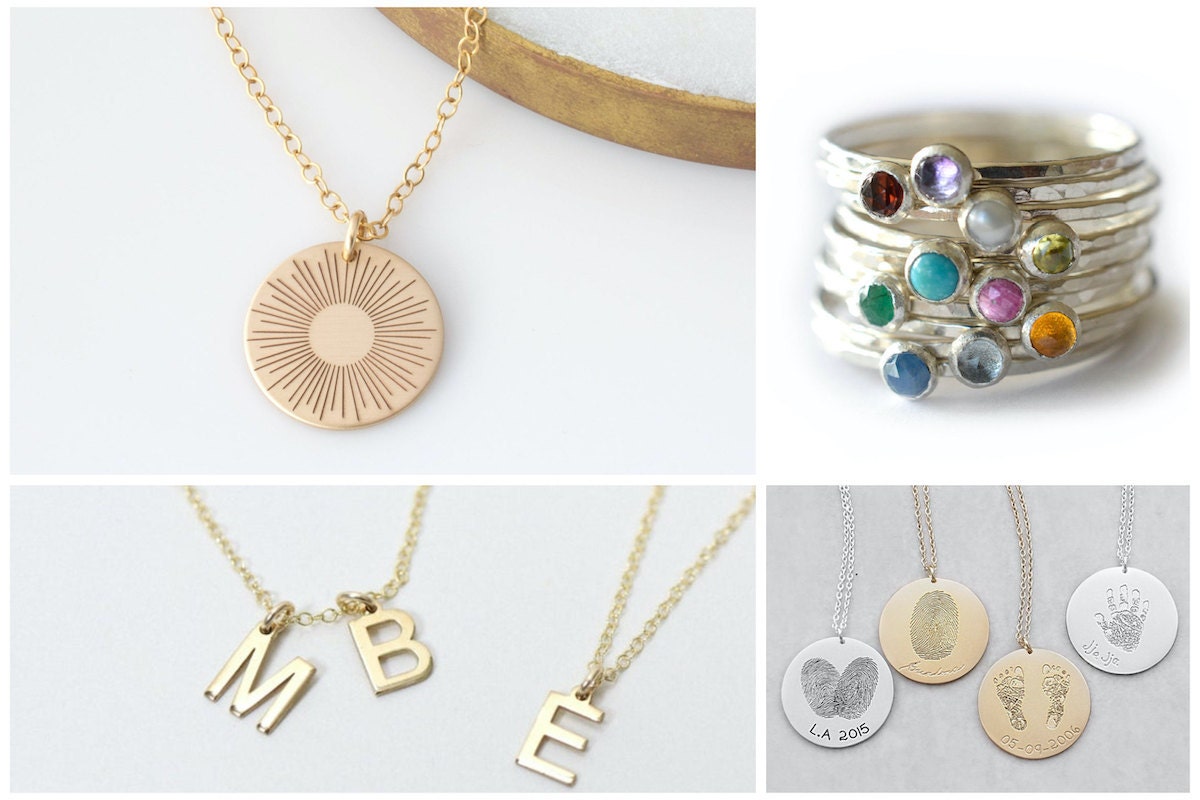 For the mom who's all about roots, rituals, and recipes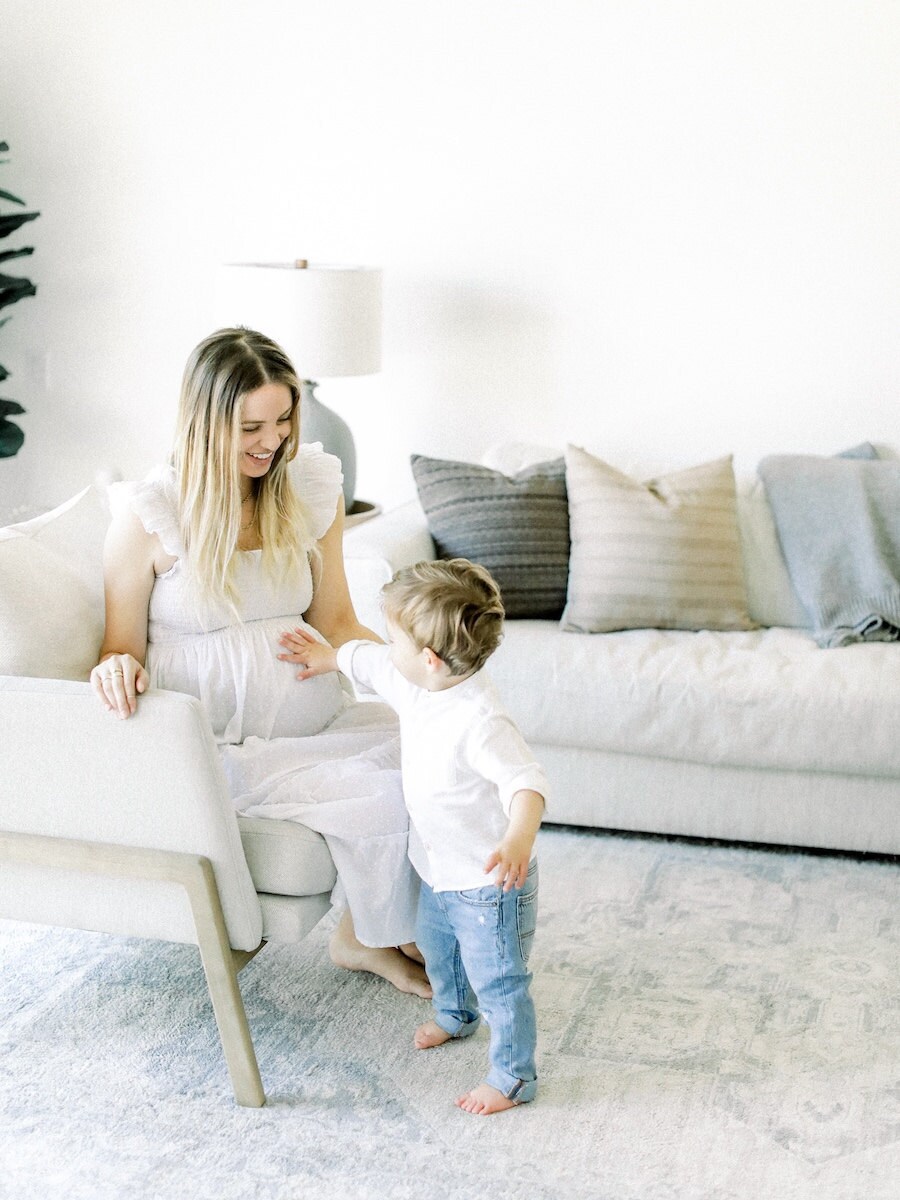 "I love family traditions, and I'm so excited to be able to pass ours down to our kids," says Travel and Entertainment Specialist Alex Ketchum. A particularly delicious example: her grandfather's favorite Jamaican Christmas pudding. "Last year was my first time making the cake on my own for my family," she says. This year, she's eyeing creative baking dishes and tools that will immortalize the treasured recipe while they dress up the countertop. "I want to make sure that I'm incorporating our Jamaican heritage into my children's lives in special ways they will always cherish," she says. 
On Alex's list: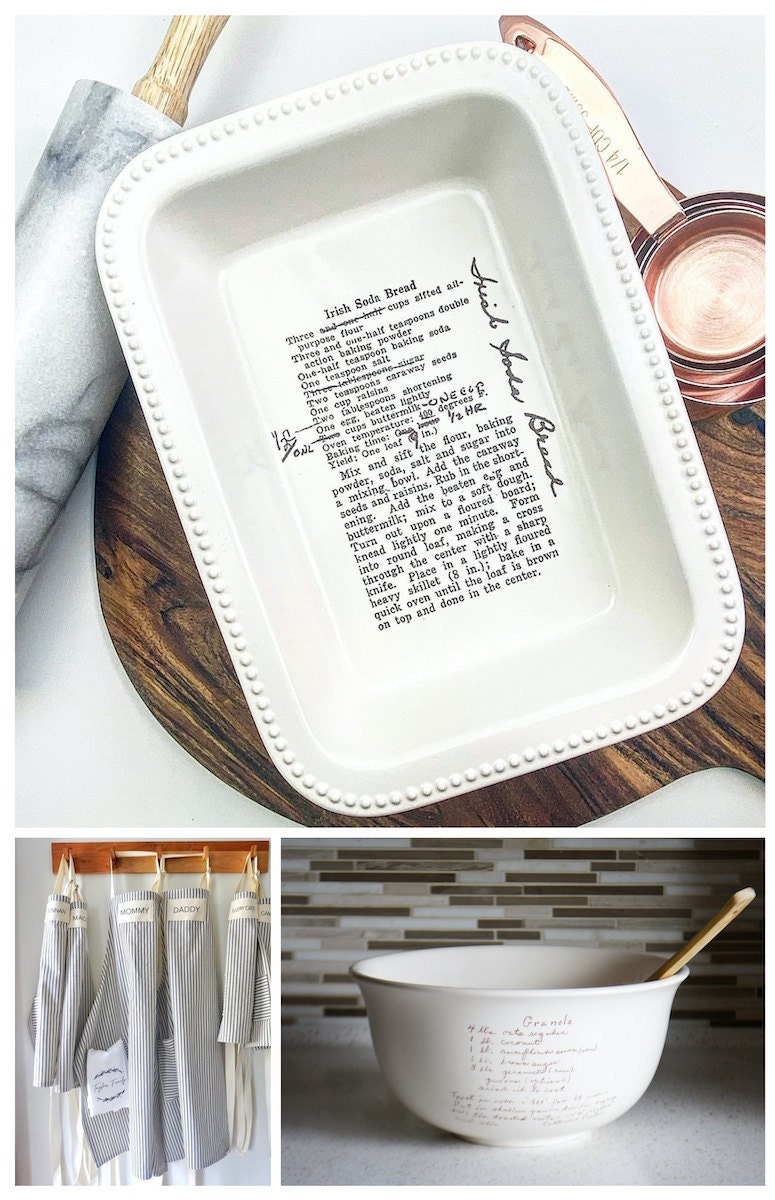 For the mom making a fresh go of it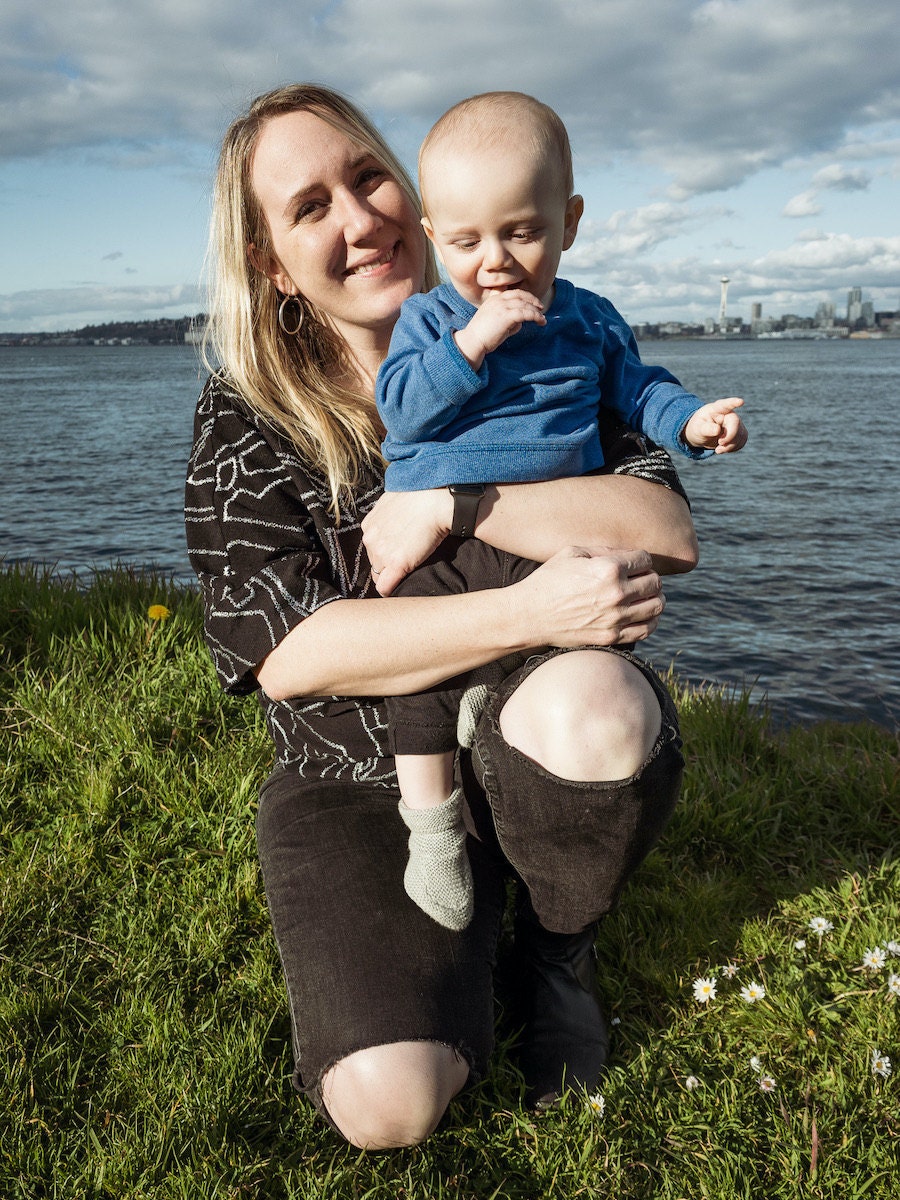 Moms know a thing or two about multitasking, and Senior Legal Manager Brittany Keen is no exception: She's been embracing new momhood while relocating to Seattle. "It's been a bit crazy," she admits. "Moving with an infant plus two cats, adjusting to a time change, and trying to unpack, all in a pandemic!" At the top of her wish list? Home accents that help her set boundaries in her new space and stay cool, calm, and collected—from decor that marries form and function to zen vibe-setting candles. And once the boxes are unpacked and nesting is in full swing, she's hoping to carve out a nook for a little noise-making, too. "My child seems to love music and is obsessed with the instruments we have around," she says. "I love the idea of being able to jam as a family."
On Brittany's list: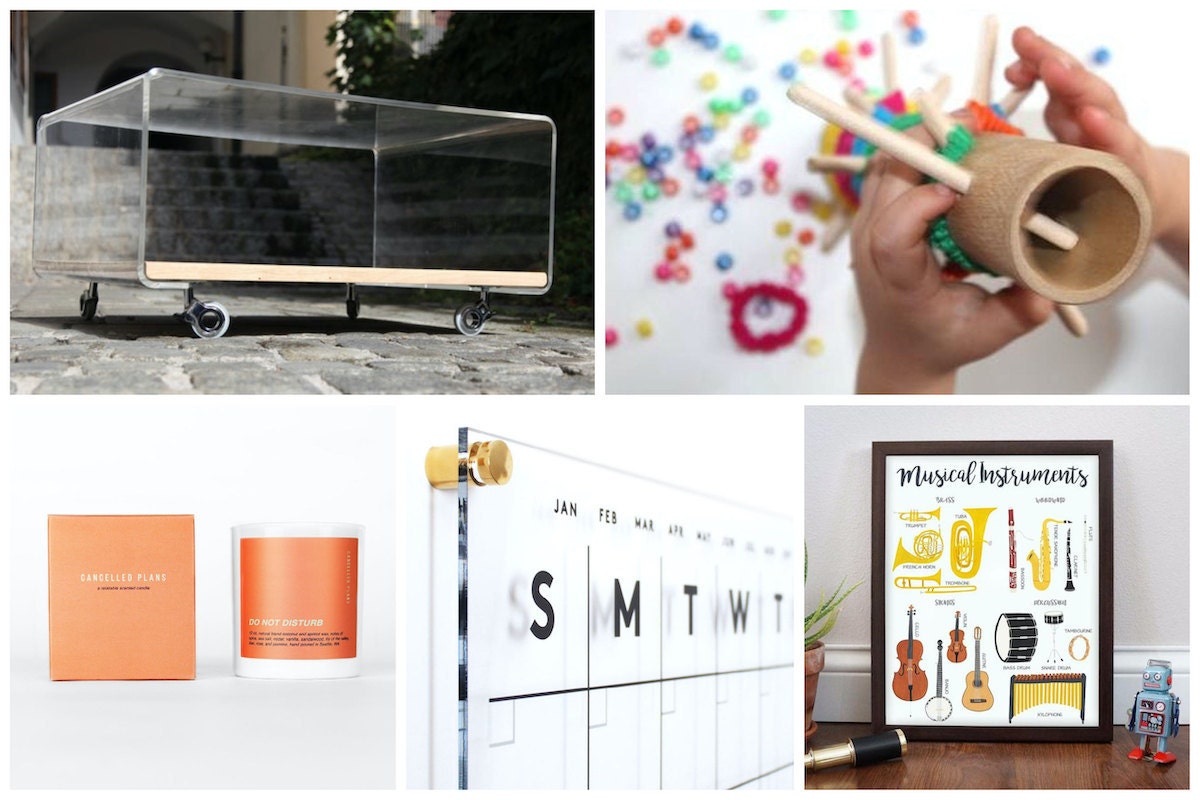 For the hands-on mom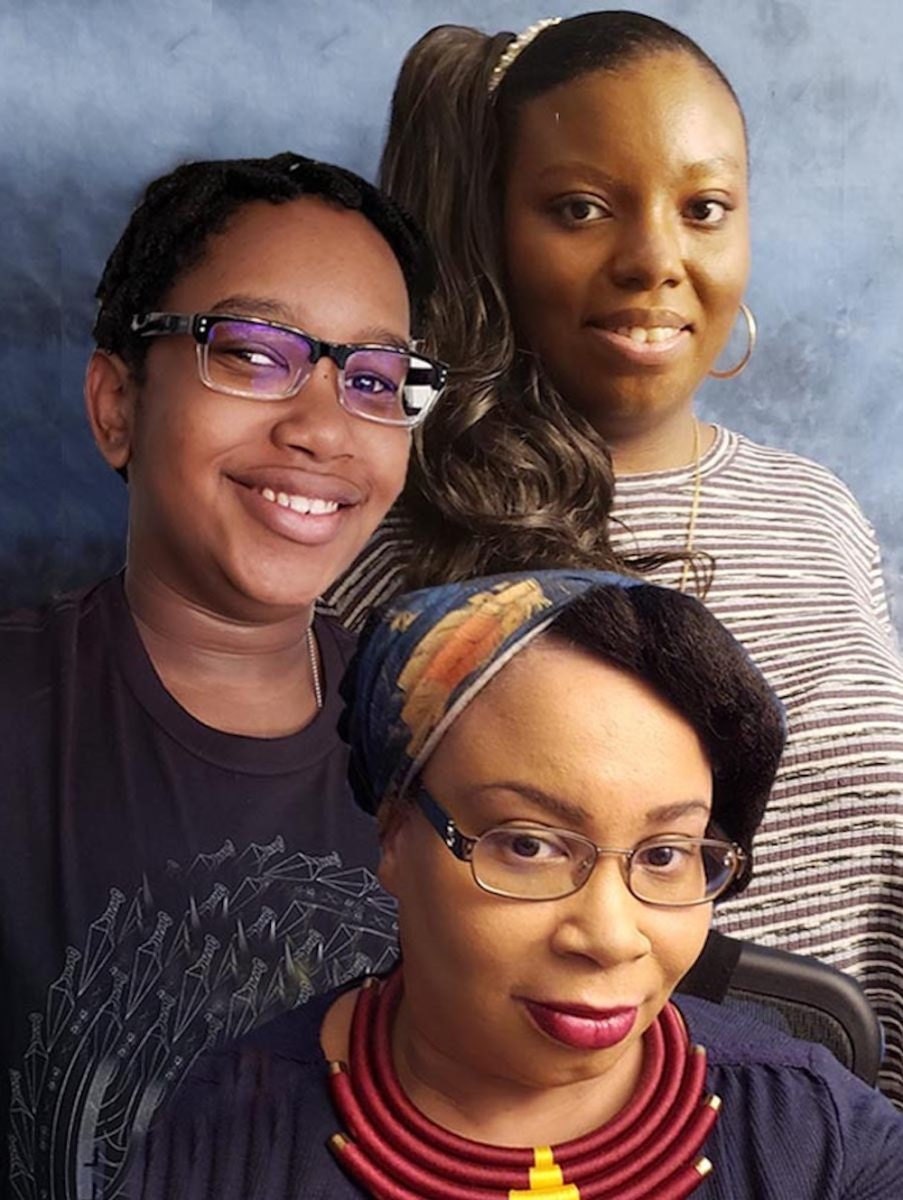 For Global Retention Marketing Specialist Benita Benifield, there's no better gift than proper family time. To make the most of every minute together, she's looking forward to a devices-down DIY weekend. "We begin our celebration on Saturday," she explains. "Then on Sunday, we eat together and exchange handmade presents." Her family's two-day fete starts with crafts the whole crew can get in on, followed by cooking up a storm ("This year, my kids are making a Spanish meal and baking cookies," she adds), and, finally kicking back to enjoy what they've created together. To round out her list, Benita has been eyeing some kid-friendly felted succulent kits (plush, without the prickers), and a hand-carved spoon she can use to stir up a hearty helping of homemade cuisine.
On Benita's list: