by Katie Hawley
Sourcing, styling, and thrift store–hopping with Berkeley-based vintage collector Sara Ruhe.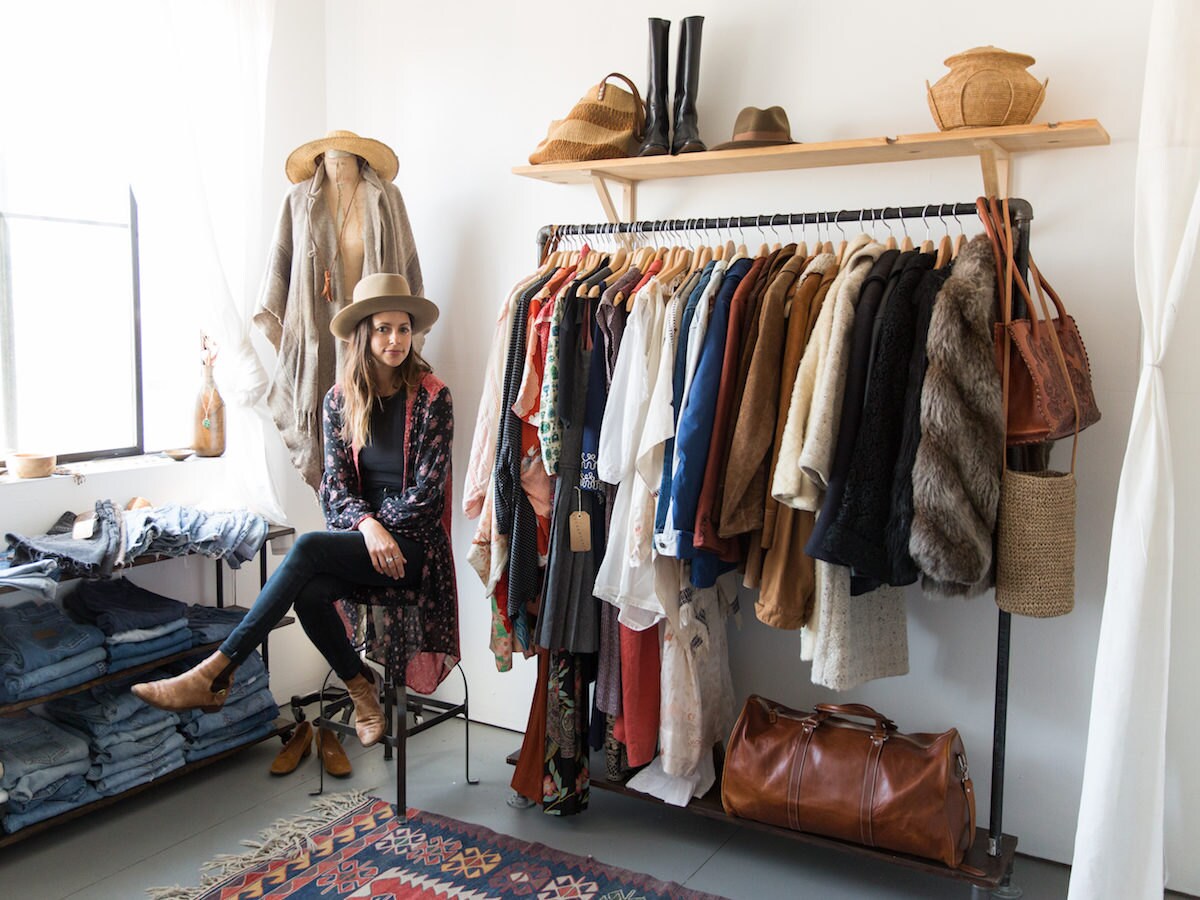 "My passion for vintage started kind of unknowingly," says Berkeley-based
vintage clothing
and accessories collector Sara Ruhe. Born and raised in Tucson, Arizona, Sara first stumbled upon vintage in high school when her older sister got her driver's license. "It was really fun to go out driving together, and we would often end up at thrift stores," she explains. "We'd comb through racks and racks of clothing, and the things that caught my eye the most were the really unique, older pieces—the ones that looked like they had a story. That worn-in-ness is something that I just fell in love with."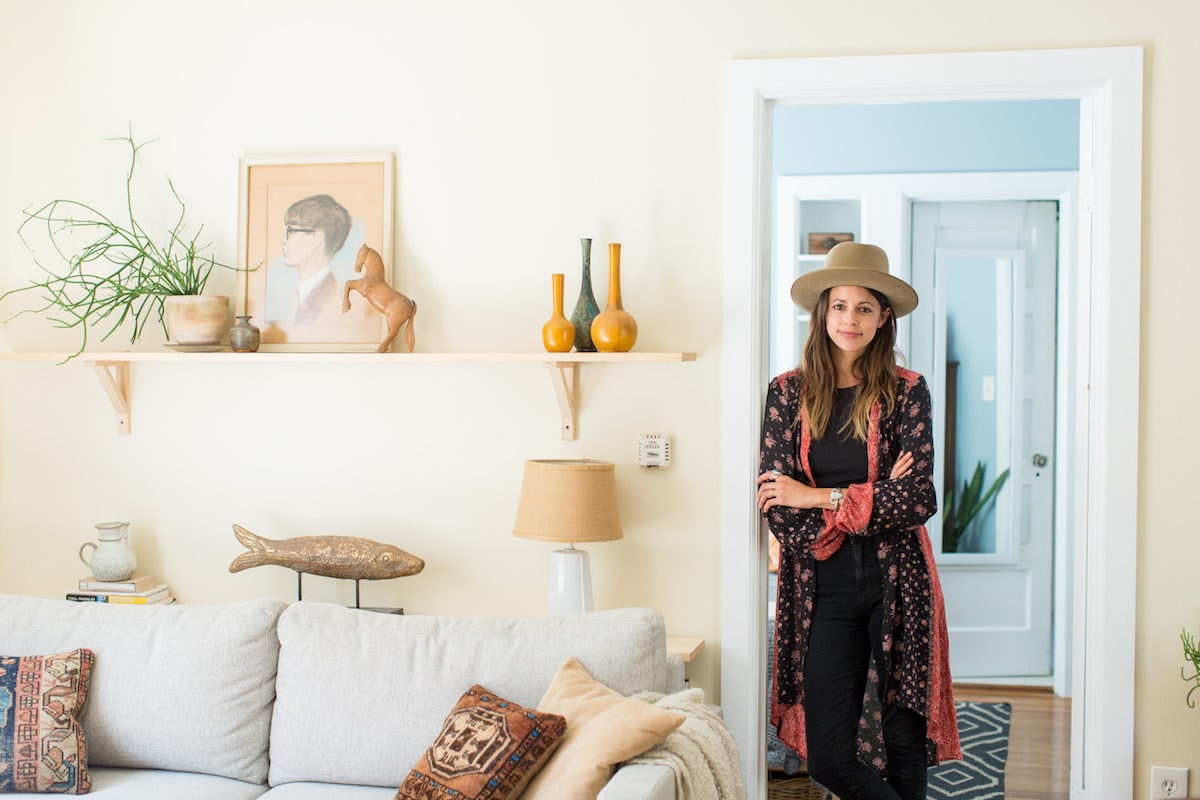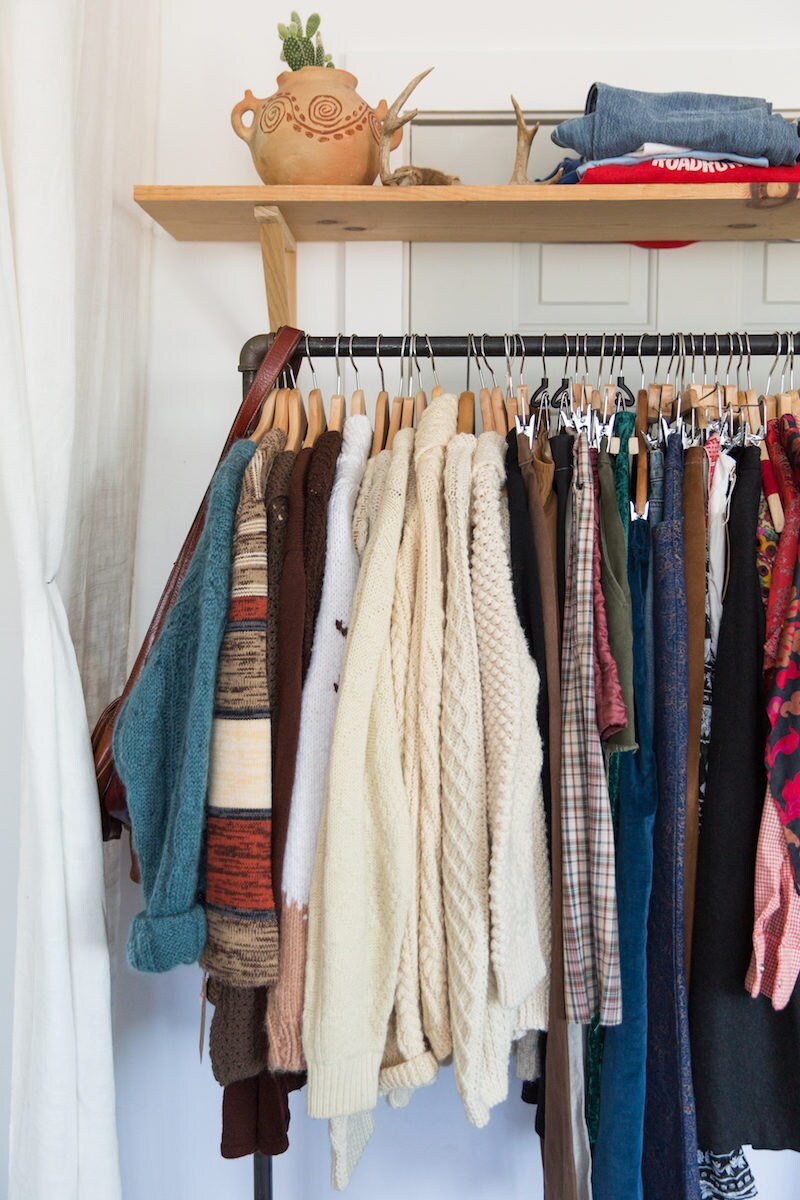 Inspired by the one-of-a-kind appeal of her vintage finds, and faced with an overflowing (and ever-growing) personal collection, Sara opened
Barnaby Jack
 on Etsy in 2013. But of course there's more to the business than just amassing time-tested threads—and her shop's highly identifiable aesthetic is proof. The Barnaby Jack look—"southwestern paired with California-coastal minimalism"—is a reflection of its founder's personal experience, and the zip codes that have shaped her. In 2015, Sara moved from Tucson to Berkeley, where she runs her shop today. "I take my roots from the desert," she says, "but when I moved out here, the history of the Bay Area—the '60s hippie culture and the Japanese and Chinese influences—really inspired me as well."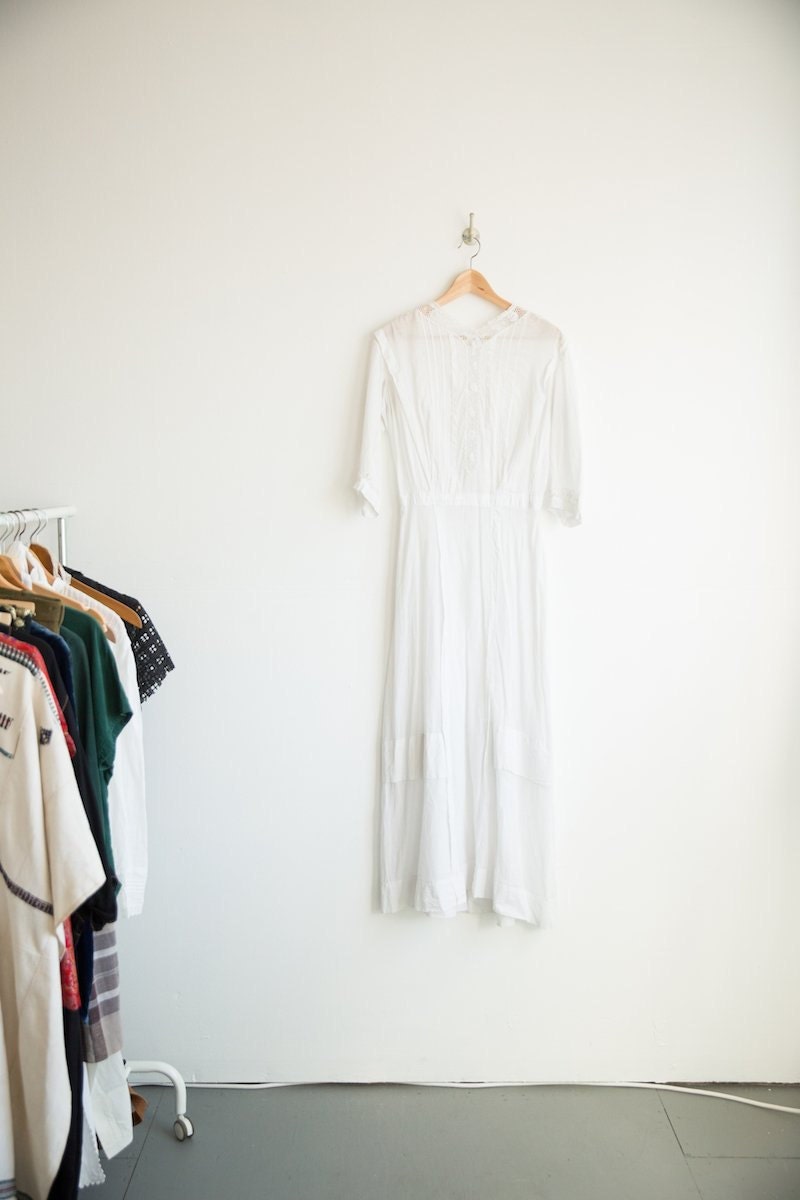 >
Despite Sara's evolving aesthetic, the draw of vintage remains the same: "What makes vintage so special is the story behind the pieces. And you see that through the imperfections, like a little patched hole on the shoulder of a blouse, or denim that's bleached from the sun. You don't know the exact origin of something, but to me, the fact that it's gone through decades of use is what makes it so special."
We tagged along with Sara for a typical day of treasure-hunting in Berkeley.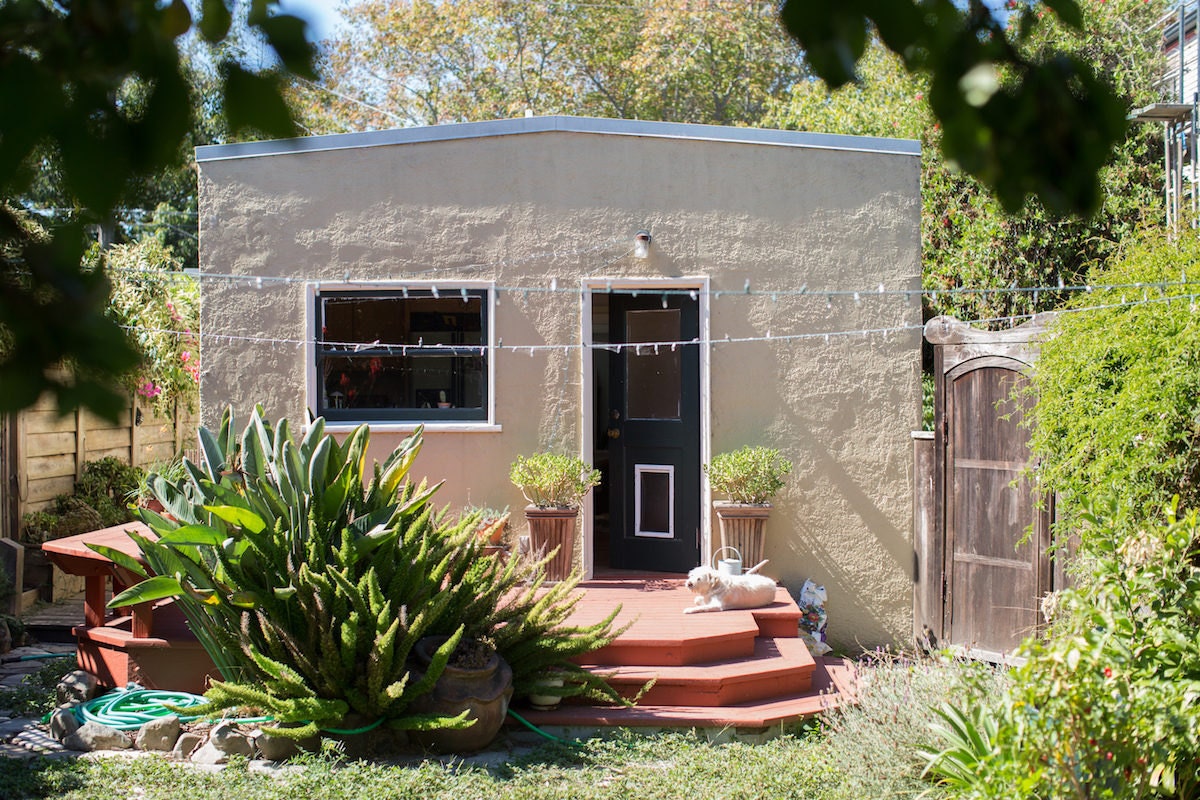 Sara's Berkeley home dates to the early 1940s, and features a doggy door leading to a sunny backyard, perfect for her rescue pup, Millie.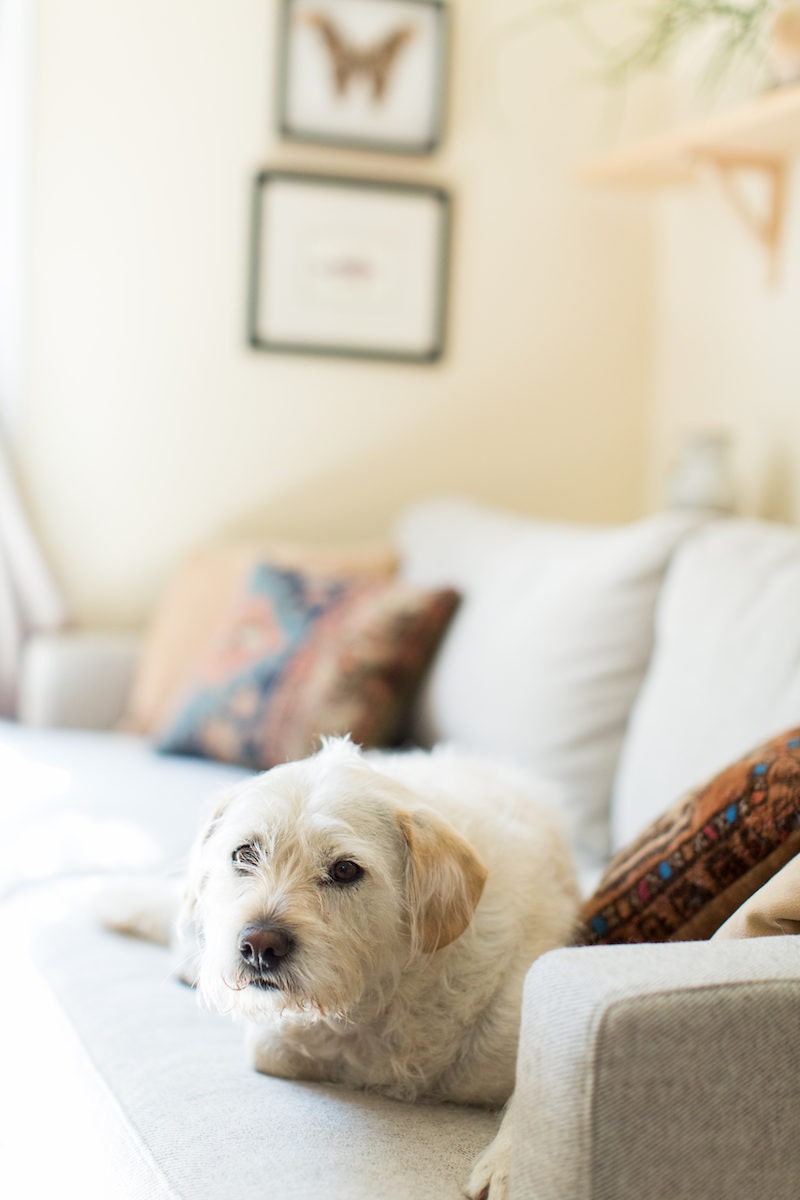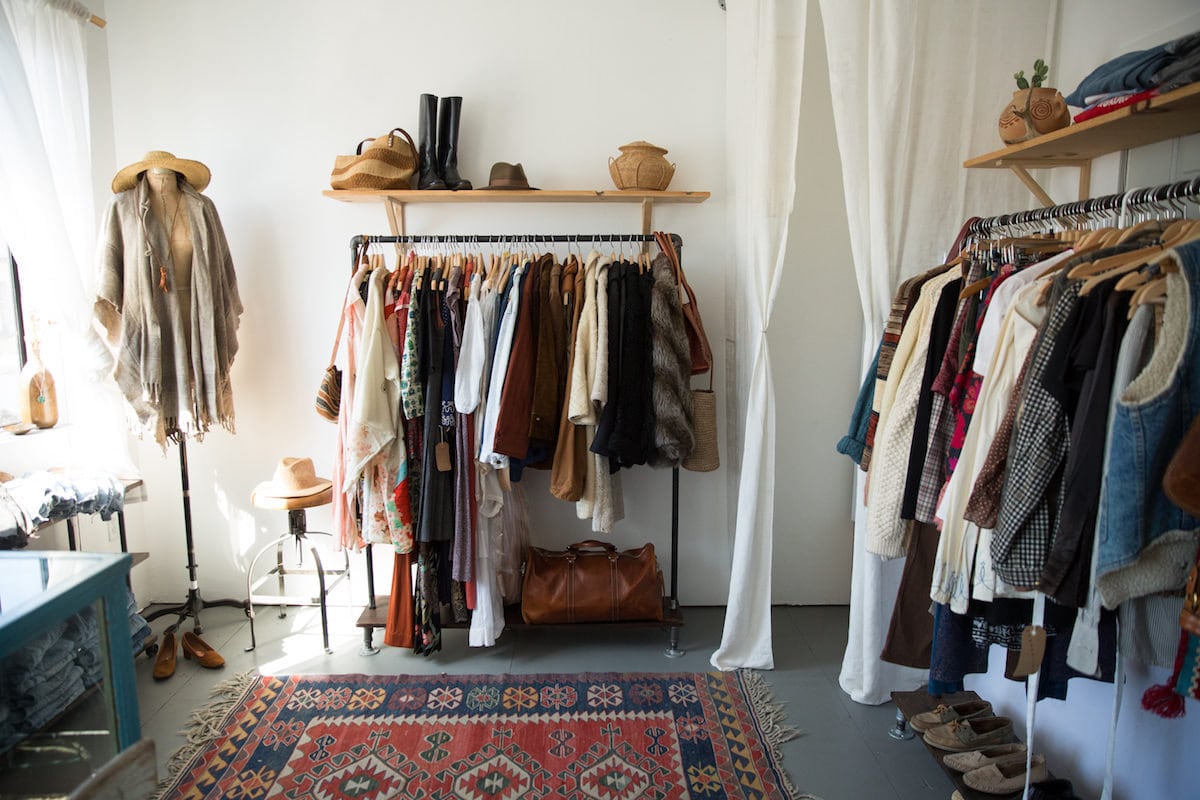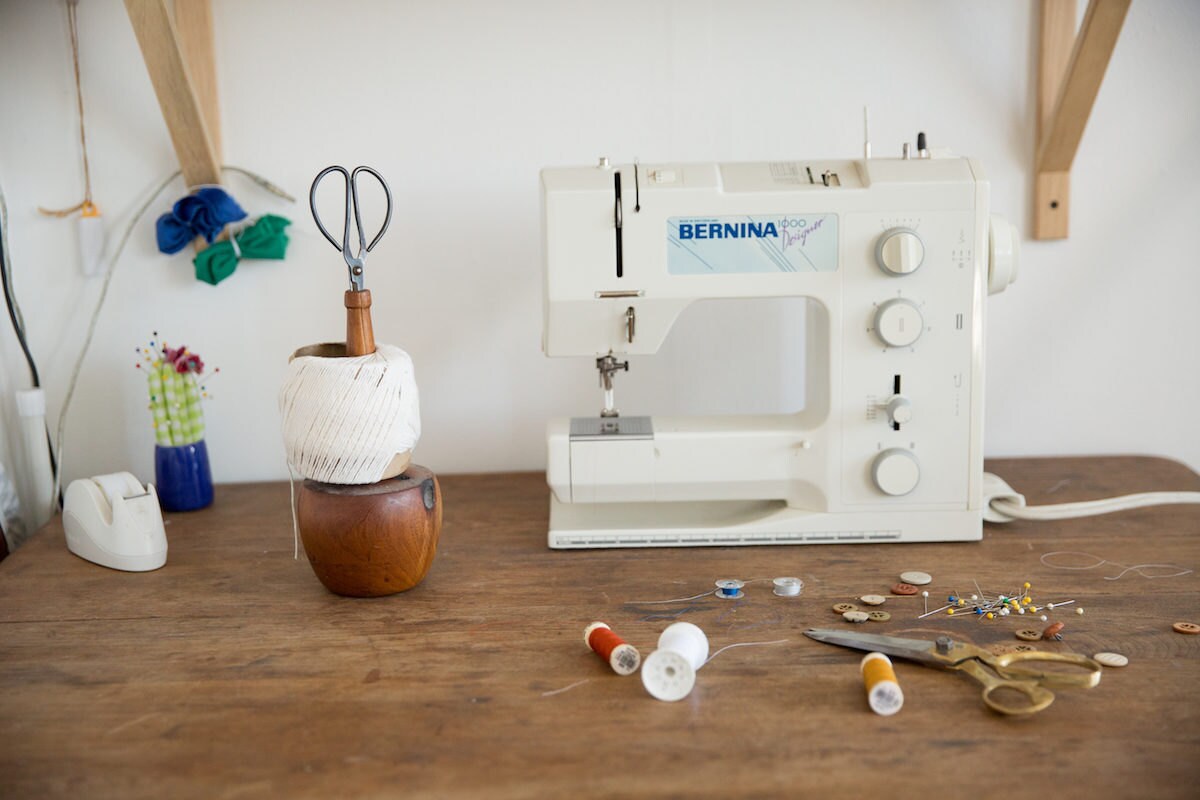 Sara carefully mends and steams each of her items before shipping them out to customers around the world.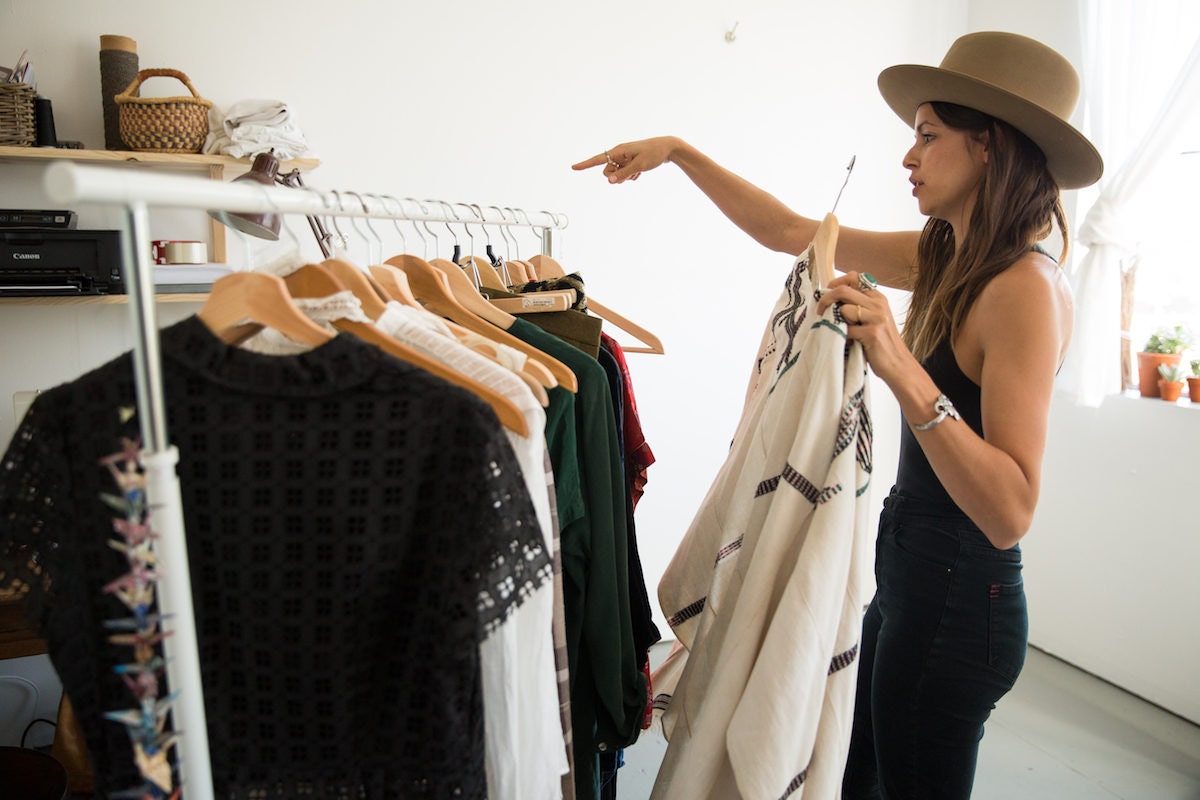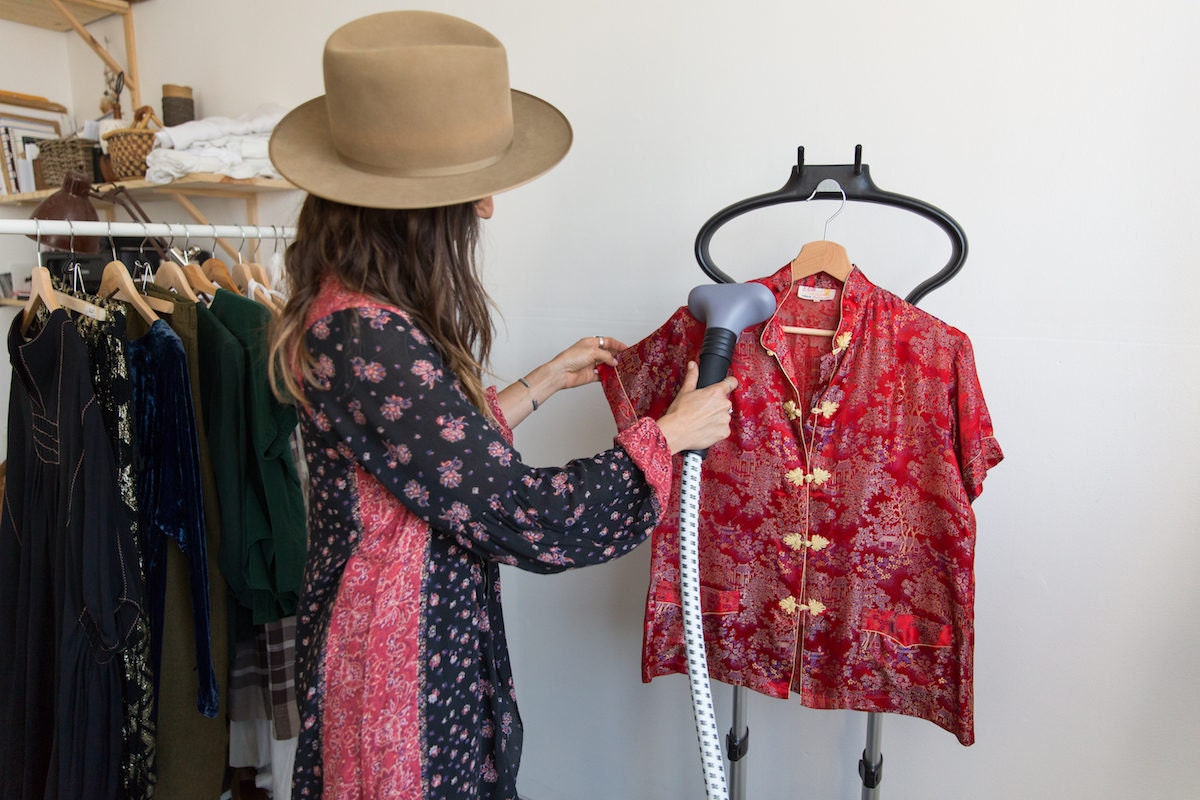 8:00am First priority: breakfast
I live with my husband in the back of a duplex in central Berkeley. It's a really cute early 1940s home. We love it, especially because it was so hard to find a spot within our budget that was dog-friendly. It's been really fun to bring vintage elements into this vintage home: We have hardwood floors and some older fixtures, and I've incorporated a lot of southwestern elements. I actually used to sell
vintage home decor
on Etsy back when I had more space in Tucson—I love interior design and decor almost as much as I love vintage clothing and fashion. First thing in the morning, I usually make a little bit of breakfast—I'm the type of person who's super-hungry as soon as I wake up. Then I'll get started with some emails and check my schedule to see what's coming up. After that I'll walk Millie, our rescue terrier mix, and then I'll come back, get ready, and list some items on Etsy.
10:00am Into the studio
This past year, I rented out a studio in Berkeley. I really love it because it's allowed me to separate work from my personal life. I try to bike to work as much as possible, but if I have a bunch of orders to ship out I have to take my car. Luckily, it's just a five-minute trip. The studio is in an industrial neighborhood in West Berkeley. It's hosted by a company called
ActivSpace
that leases affordable workspaces to artists, tech companies, and other small businesses. It's a great community—there's something really nice about being around other people who are doing similar things. When I get to the studio, the first thing I do is pack up orders. Once that's done, I'll get the new batch of
pieces
ready. I might mend some rips or get rid of some stains, and then I'll prep the items that I'll be photographing that day. I usually listen to podcasts or music when I work, and when I'm done, I'll take the orders to the post office because I like to get those out before a certain time. Then I'll come back to the studio, and when the lighting is nice I'll start taking photos.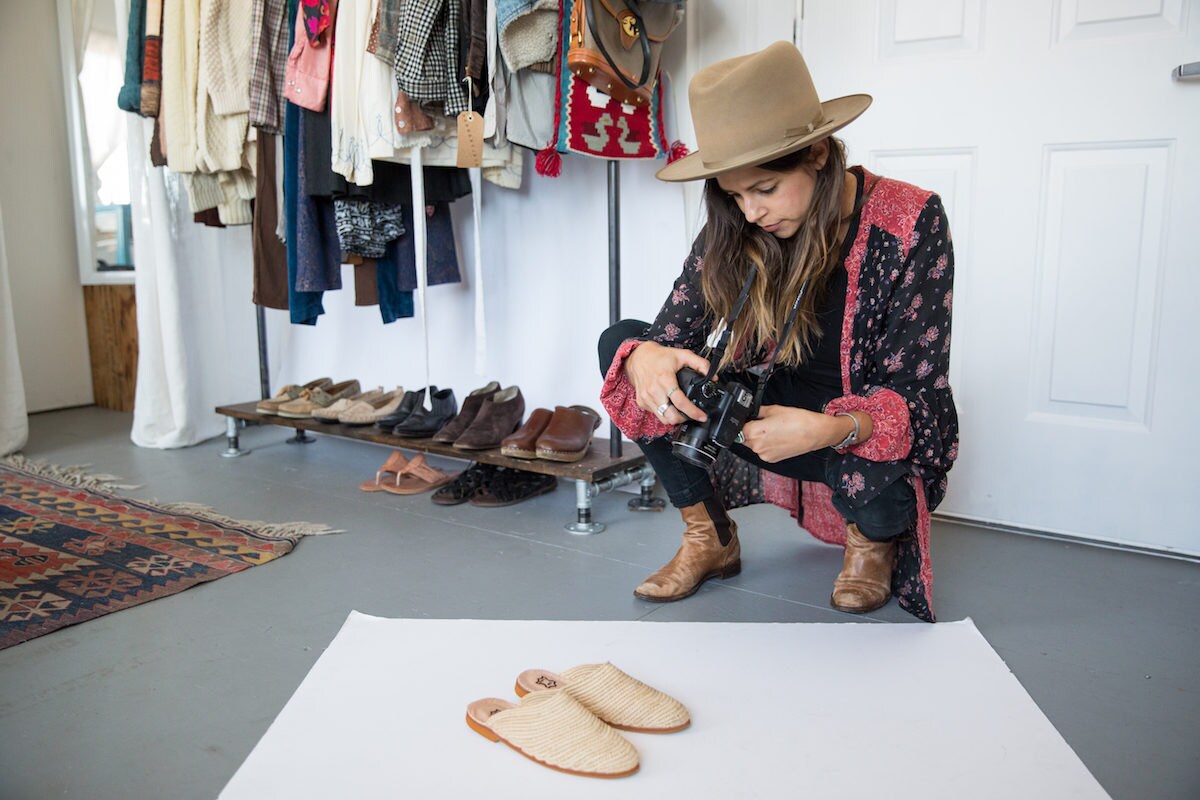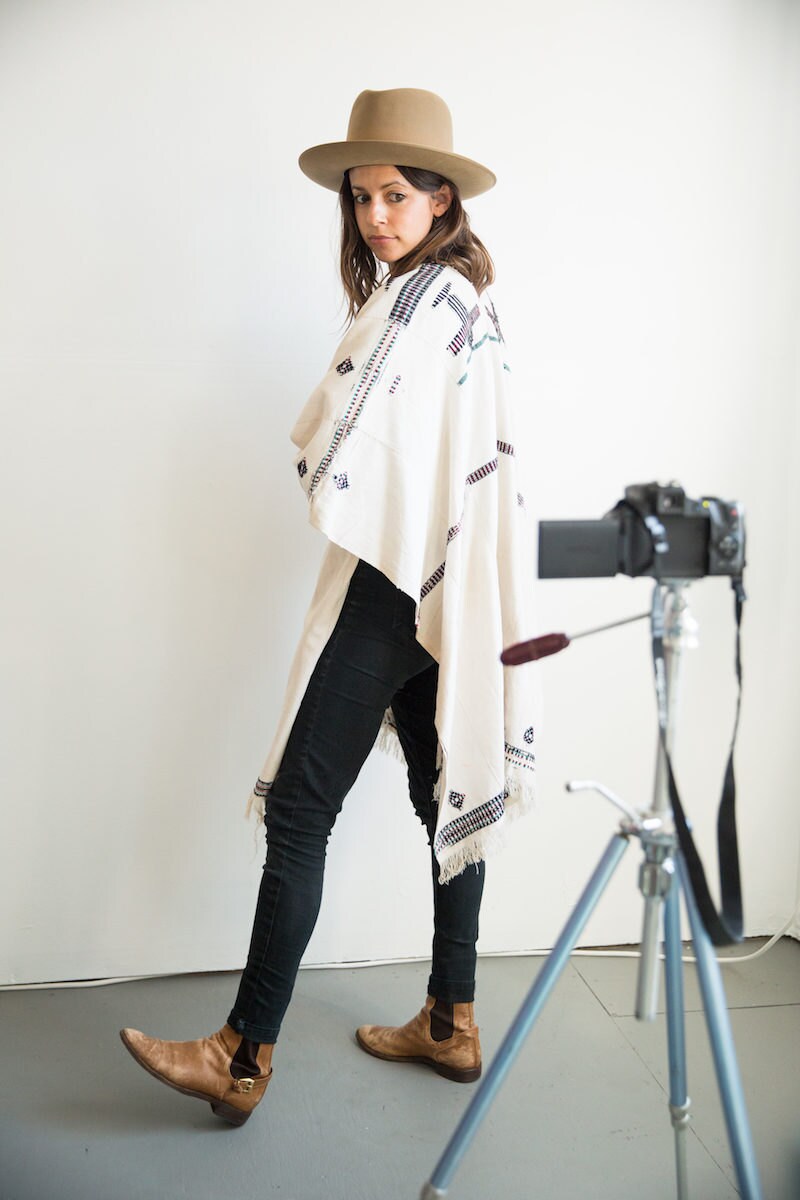 Thanks to a self-timer, Sara does double duty as the model for all of her listing photos.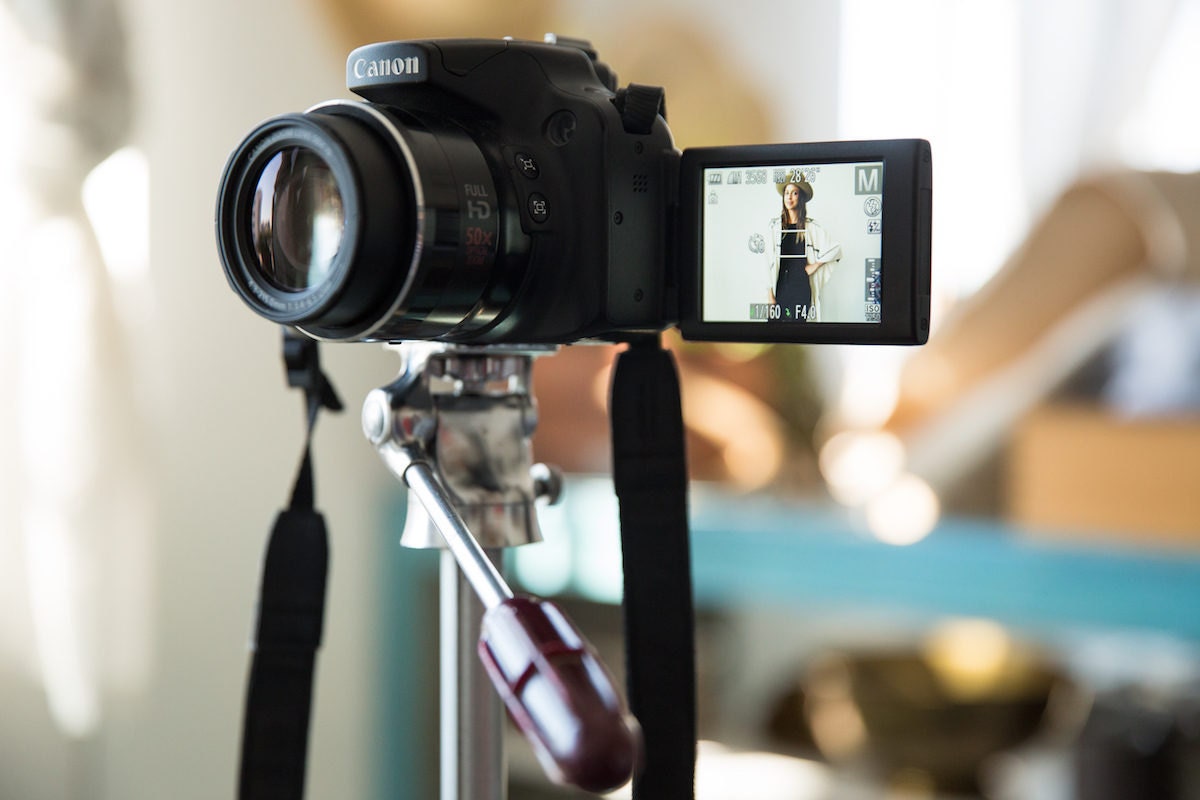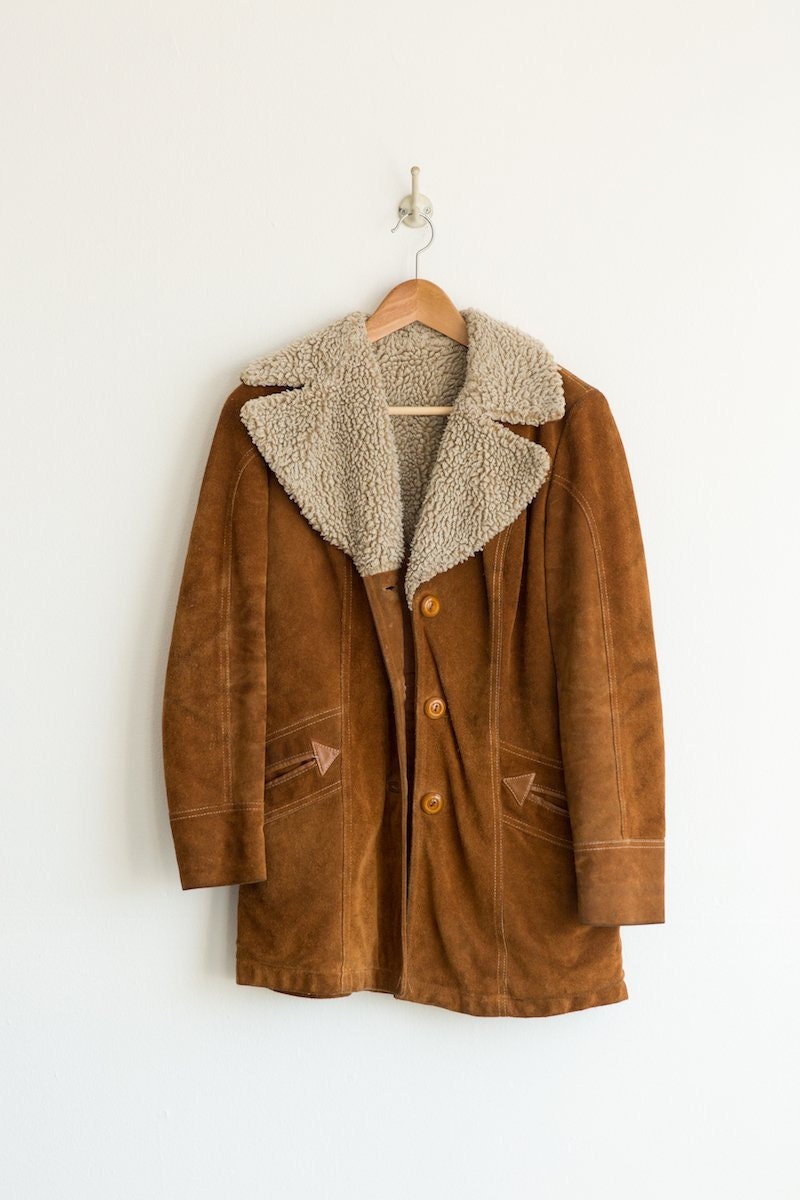 >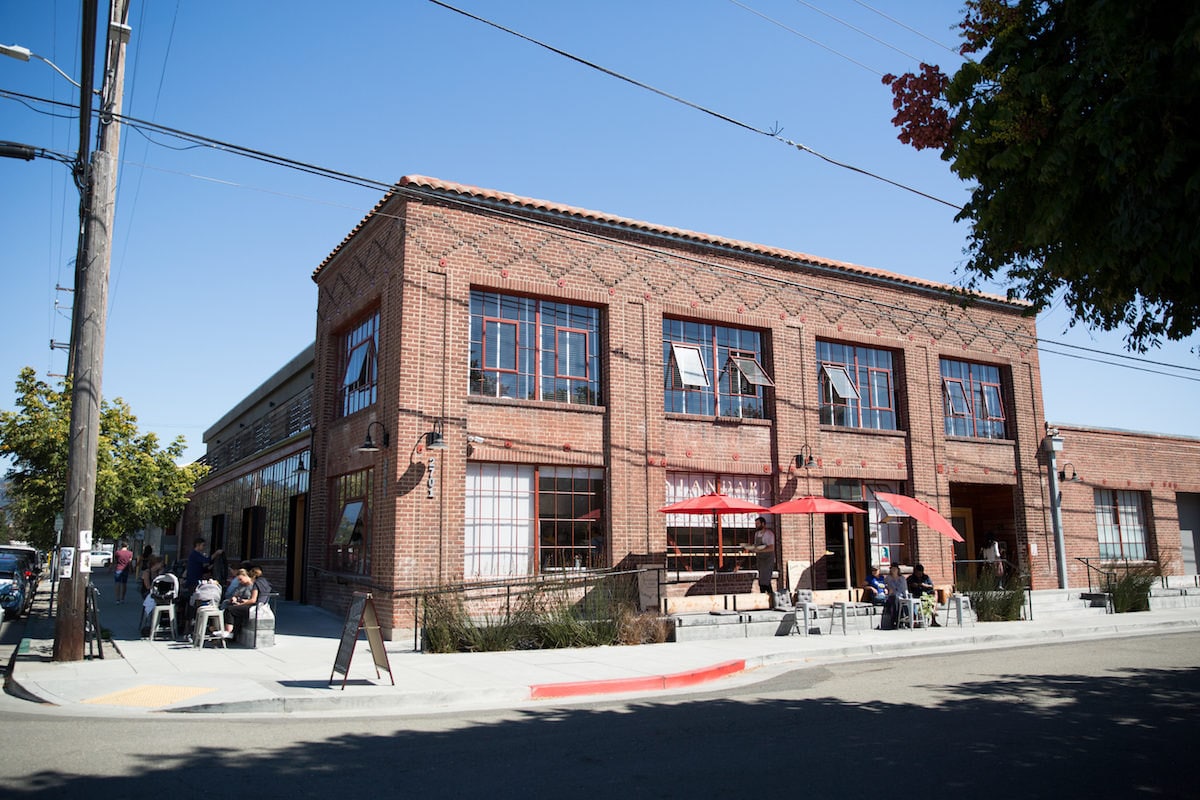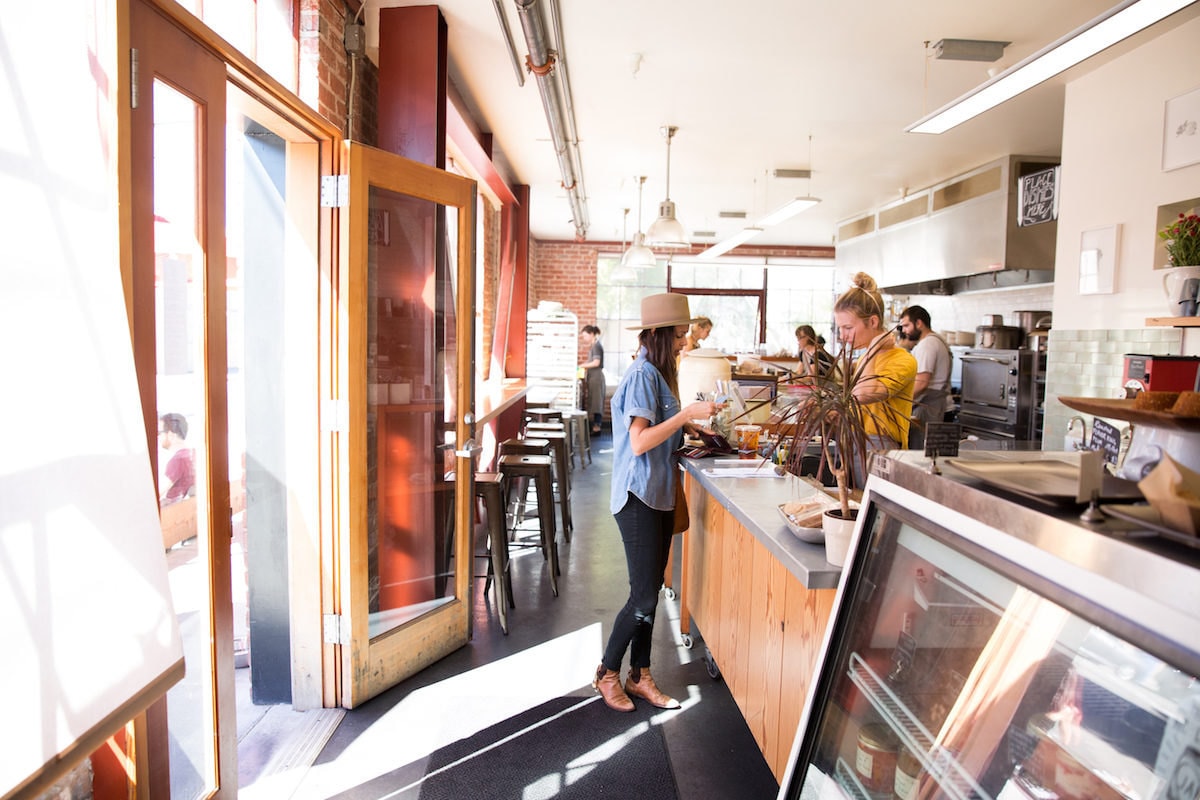 Sara's favorite cafe, Standard Fare, is conveniently located next door to her studio.
12:30pm Strike a pose
I handle every aspect of my shop photography myself—I take the photos, I'm in the photos, and I also edit them. I have a self-timer and a blank wall in the studio that I use for the backdrop. I'll put an outfit together showcasing the featured item, put the camera on a tripod, and then just take a few rounds of photos. For modeled shots, it's a lot of back and forth: After every shot I'll take a look to see how the lighting is and more importantly how the clothing looks. Sometimes it will take me several shots to get one I feel good about, but it also gives me an opportunity to see how each item feels when worn, how it moves, and the exact fit. It's a great way to really get to know the clothing. At the end, I'll pick the couple of shots that I think present the item best. I'll do that for almost every item, but some pieces, like denim jackets, just look great on the hanger. You know exactly how a denim jacket is going to fit.
2:00pm Coffee break
My favorite cafe,
Standard Fare
, is super close to my studio. It's really cute: It's in a brick building and they've got these beautiful windows in the front. They have delicious baked goods, sandwiches, and salads, and everything is really fresh. The thing I love most about it is the kitchen—it's right out in the open and you can see everybody working. The food is just so good, it's hard not to love it.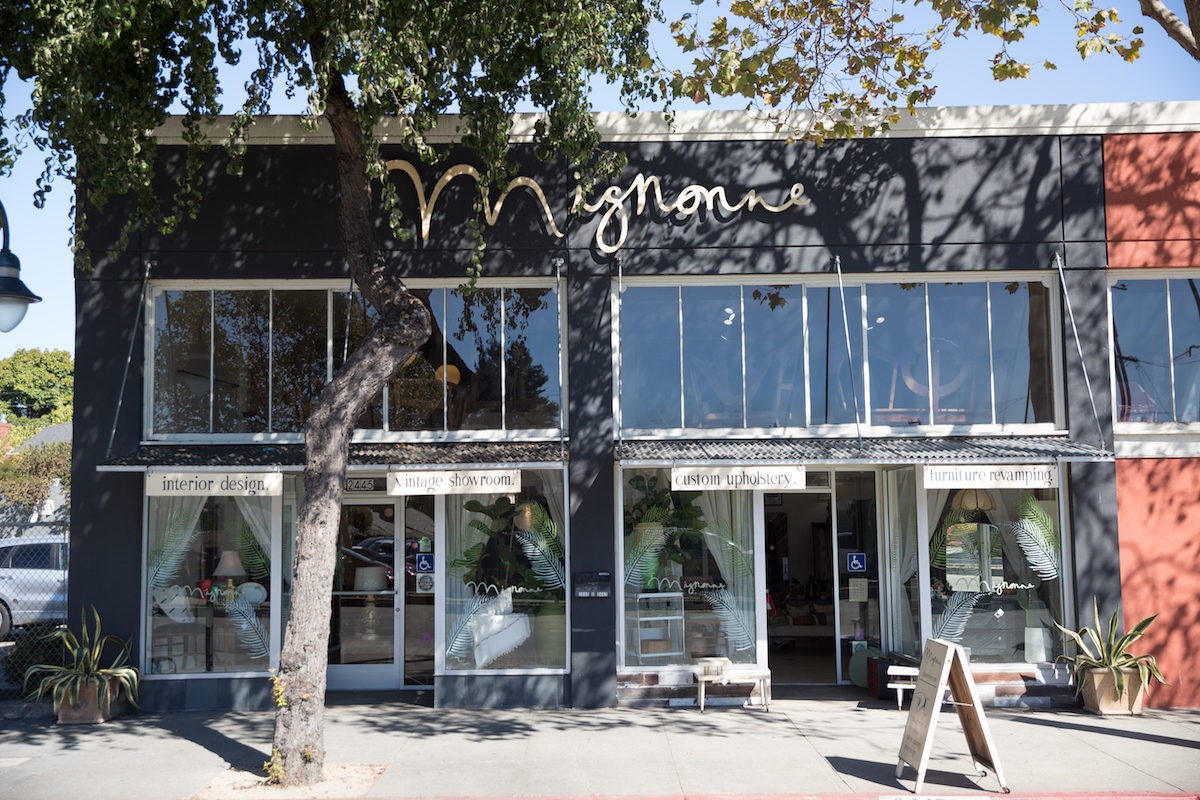 Two days a week, Sara works as a junior designer at local vintage home decor shop, Mignonne Decor.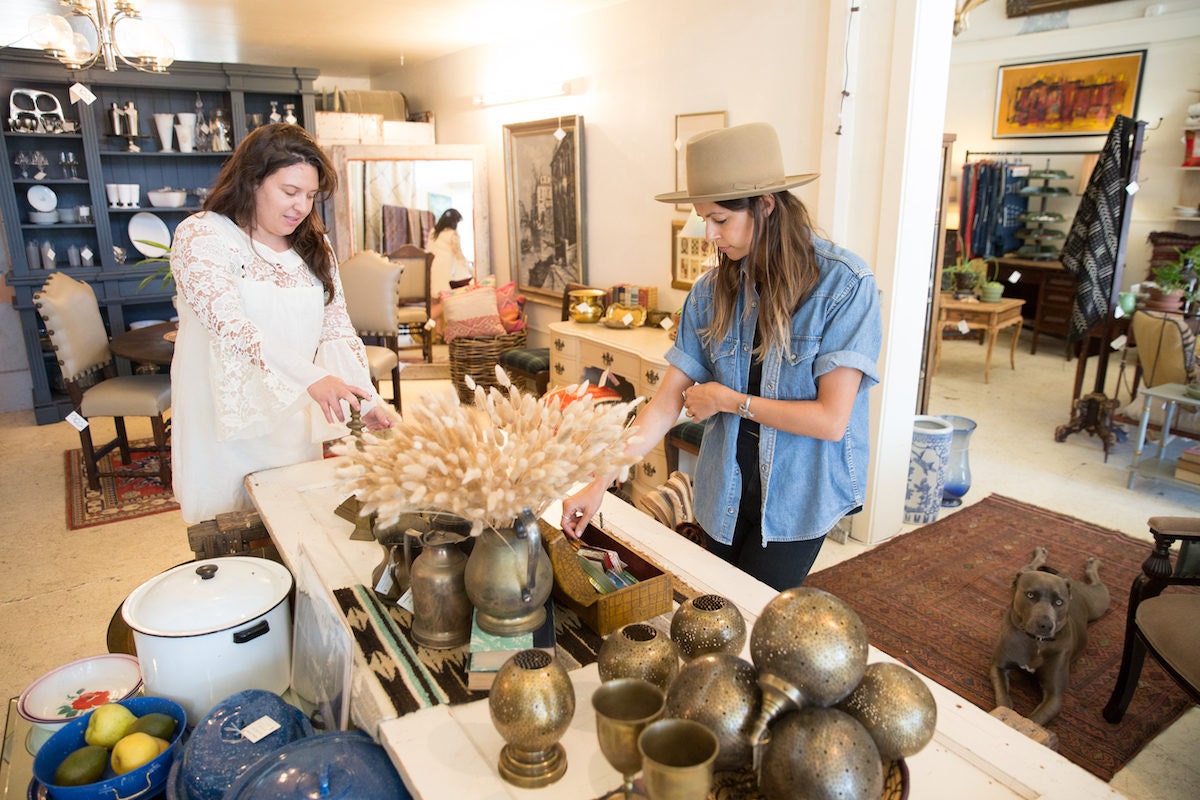 Styling items with Mignonne Decor's owner and lead designer Johnelle Mancha.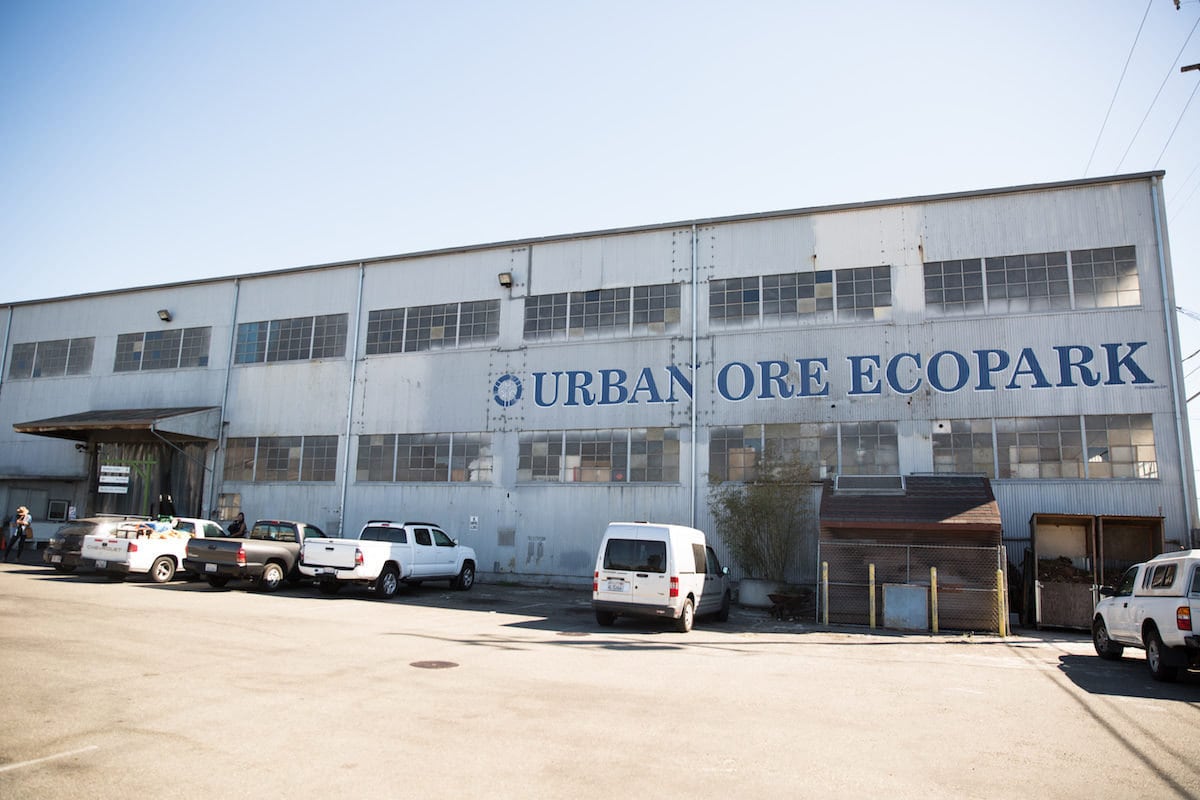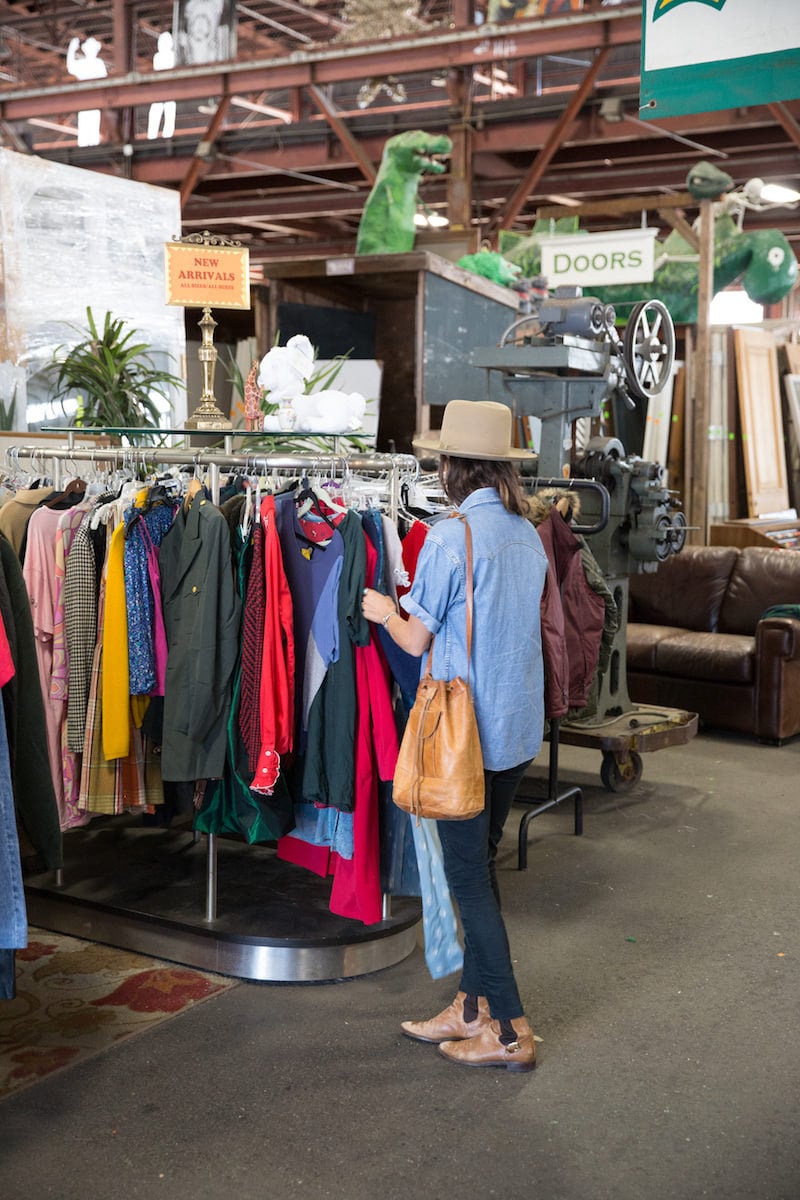 In her element, sorting through clothing racks at local sourcing destination Urban Ore.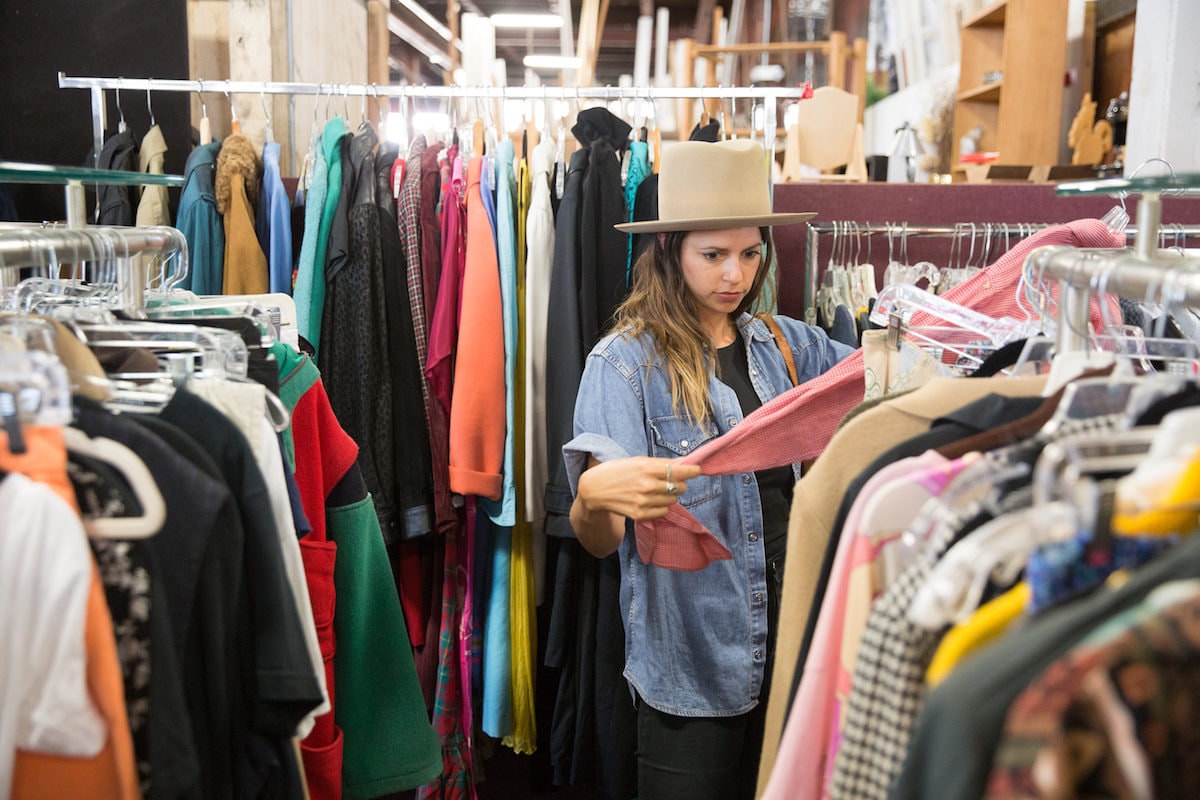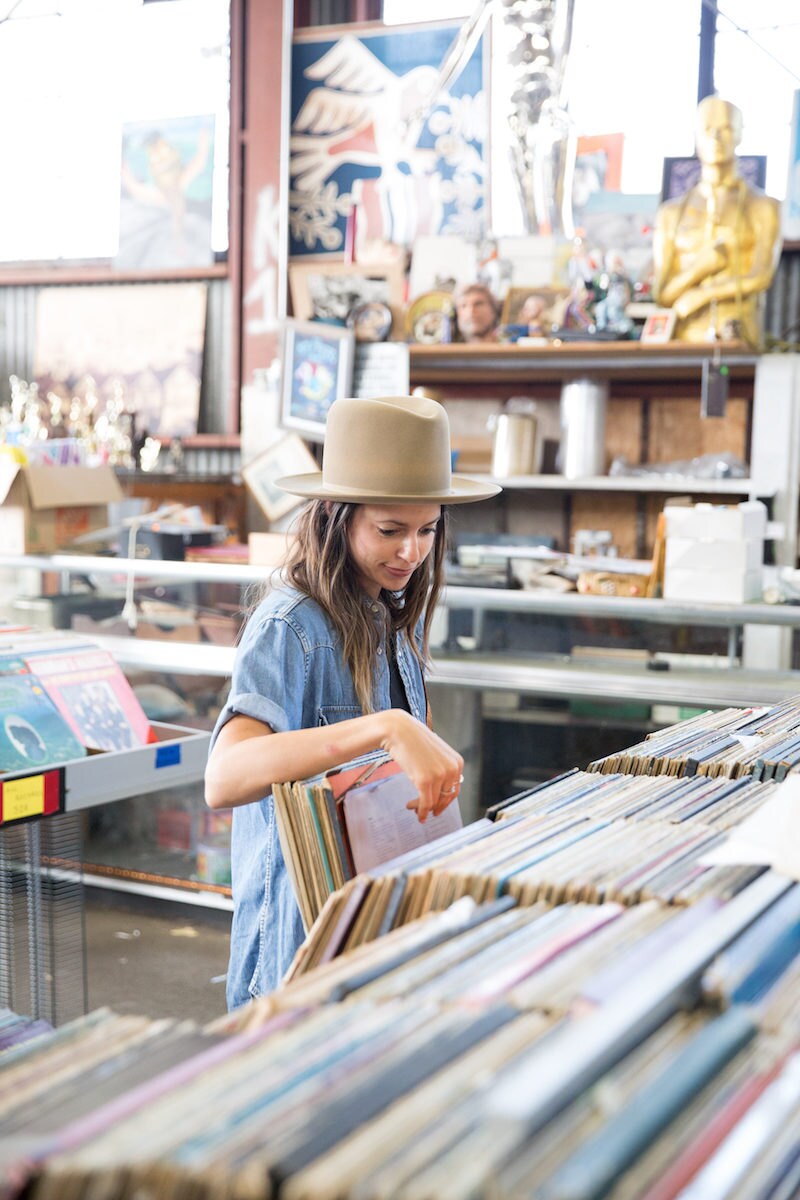 3:00pm Bonjour Mignonne
On Tuesdays and Wednesdays, I work a shift at
Mignonne Decor
, a local vintage shop that specializes in furniture and unique home decor pieces. I love the owner, Johnelle—she has such a cool, French alternative aesthetic. I first started working there when we moved out to Berkeley to take some of the financial pressure off my business, since the Bay Area is such an expensive place to live. I wanted to work somewhere that fulfilled my interests and helped me gain more experience in the design world, and they needed help with styling in the store, which is just so much fun. Now I am a junior designer, and I help with interior design projects, as well as leading the styling and merchandising for the store. Every time a new piece of furniture or collection of vintage decor items comes in, it's my job to style it within the shop. I'm constantly inspired every day I'm there, and sometimes on my days off I'll pop in just to see how things are looking and say hi to my coworkers.
4:00pm Sourcing sprint
When I'm sourcing around the Bay Area, I have several go-to spots that have proven pretty fruitful. One of my favorites is
Urban Ore
—I recommend it to anyone who visits Berkeley. It's kind of like a salvage yard inside a huge, awesome warehouse. They have everything from vintage toilets and tubs to furniture and spare parts. It's a really cool place to explore because they have a little bit of everything, including some awesome vintage clothing. I found a kimono there once that I think somebody donated because the sleeve was tearing off, but it was a super easy fix. And it was such a beautiful piece! For me, sourcing is all about keeping a really open mind and keeping my eyes open. The secret is that vintage really is everywhere. I guess you could say it's a growing market: Every year, a new crop of vintage stuff comes up.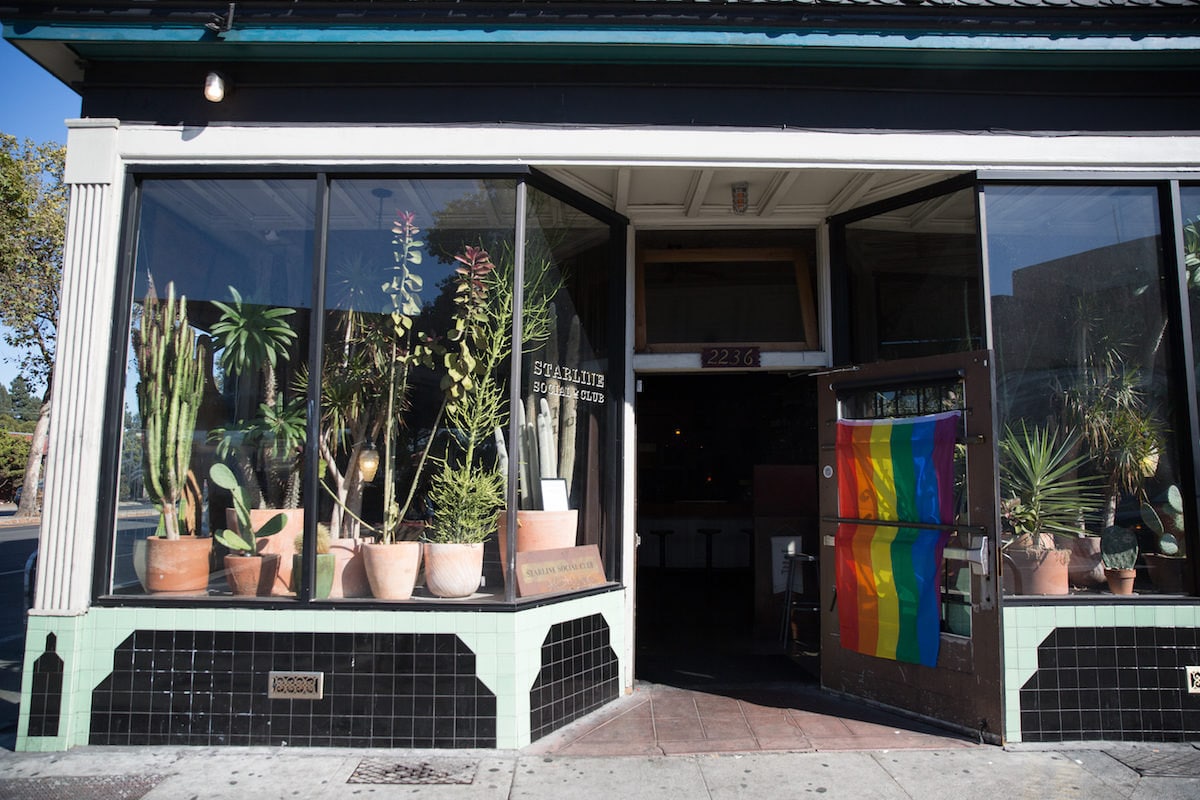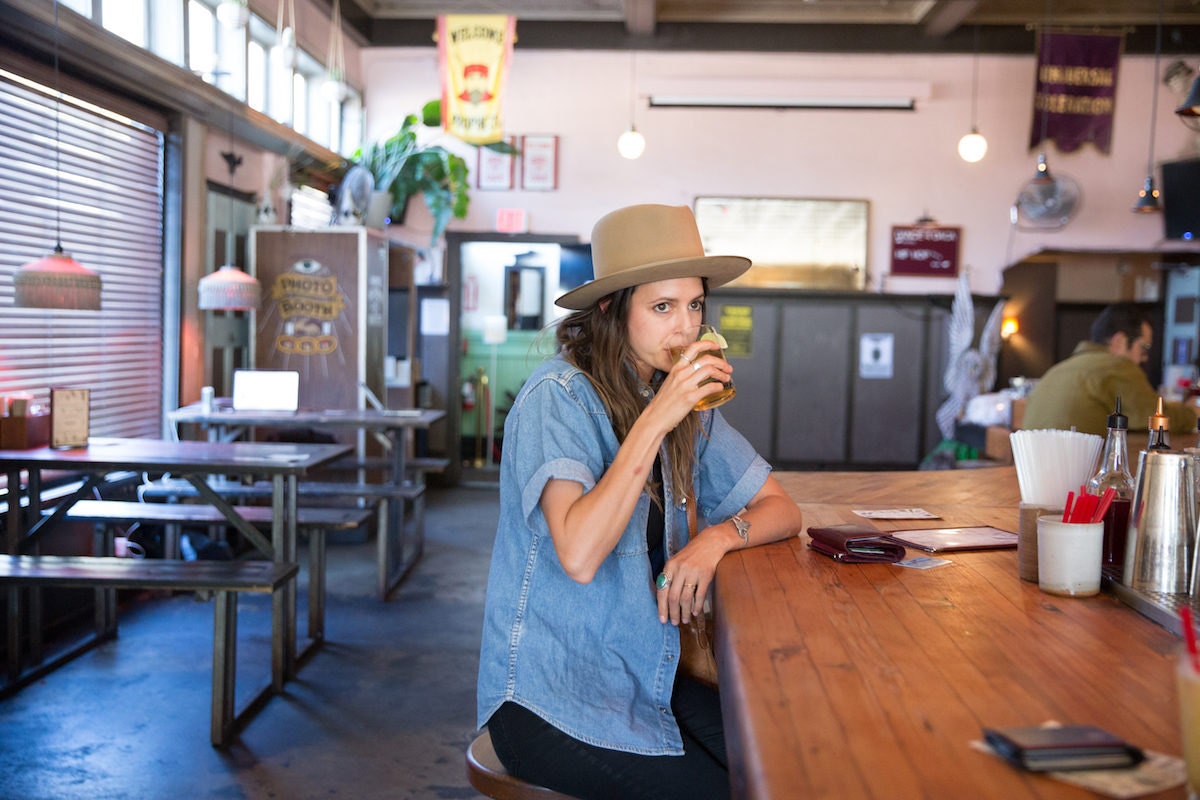 In nearby Oakland, Starline Social Club is Sara's favorite spot to grab a drink with friends.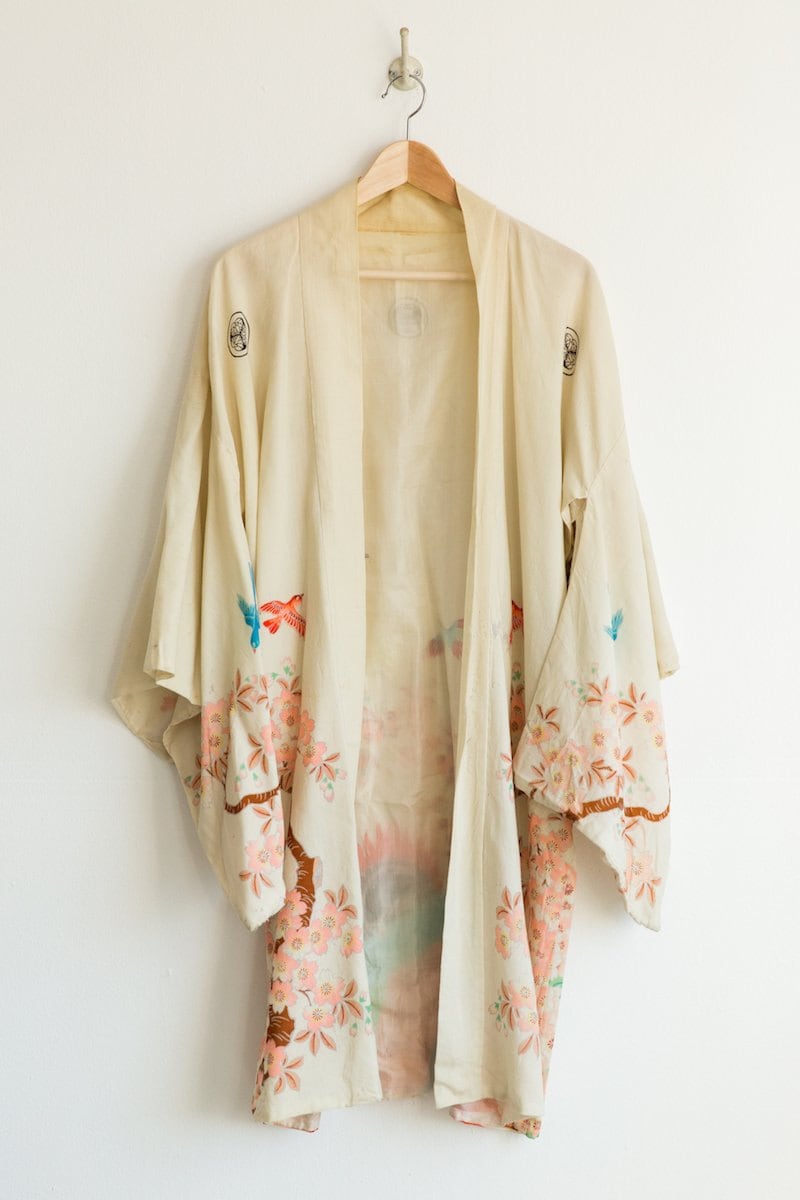 >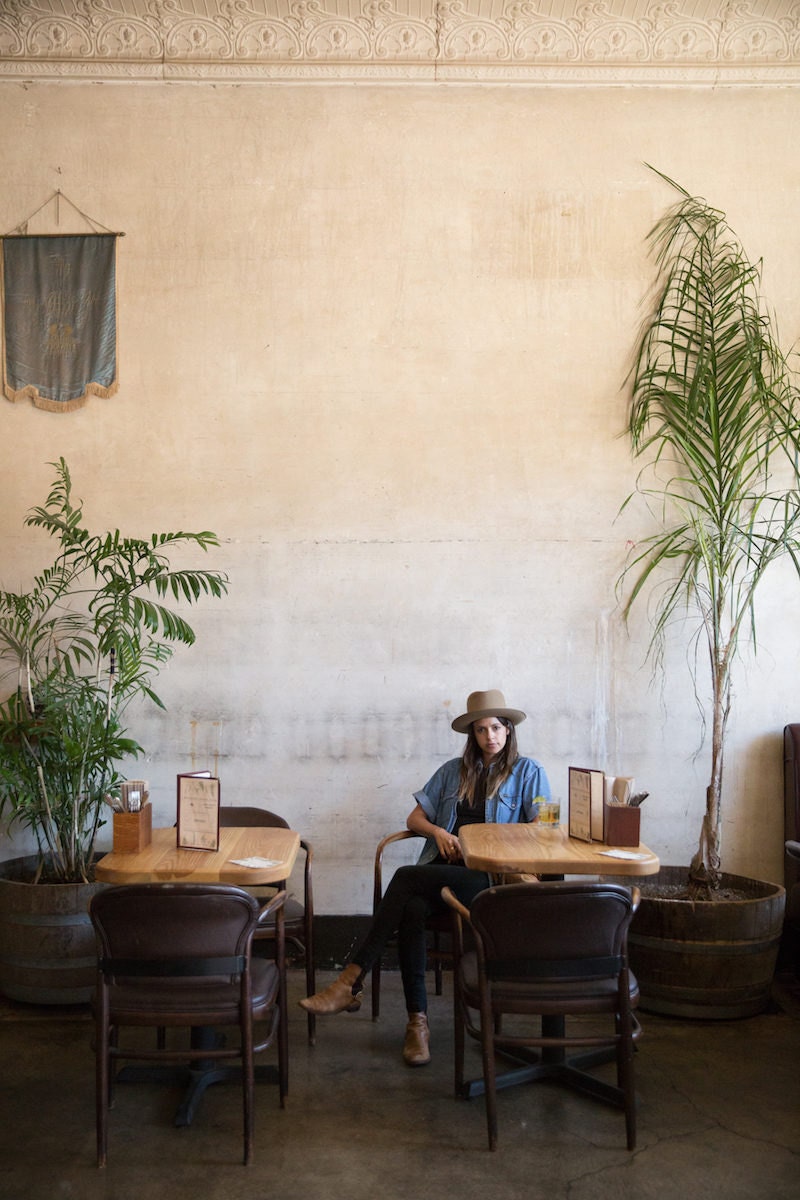 5:30pm Happy hour
I don't go out that often, but when I do,
Starline Social Club
is one of my favorite places. I'm such a sucker for a good atmosphere and they have a really cool vibe, with music and karaoke and great food, too. They also have the best drinks. I've had my birthday there, and my husband and I love it as a meeting spot with friends.
Nights and weekends
On the weekends, I love to swing by my favorite plant nursery,
Flowerland
. It has a really well-curated collection of gardening tools and books, and a nice little retail shop for everything plant-related. They have a ton of very healthy plants—everything from flowers to cacti, which of course I love. I think plants really just bring life into a room, so I'm always looking for new additions for the studio or for my home.
First Fridays
in Oakland are really fun, too. Oakland and Berkeley sit right on top of each other, so I also consider Oakland part of my home. There's always a lot of music and art going on, and great people-watching. I think my biggest inspiration is street style: I love the different ways people wear things. You could have the same shirt, and five different people wear it five different ways. Everybody has something really special and beautiful about them and their style. That's what inspires me the most.
Photographs by Josh Gruetzmacher.