Watercolor artist Ingrid Sanchez finds inspiration everywhere she looks—including the leafy parks and elegant flower shops of her London neighborhood.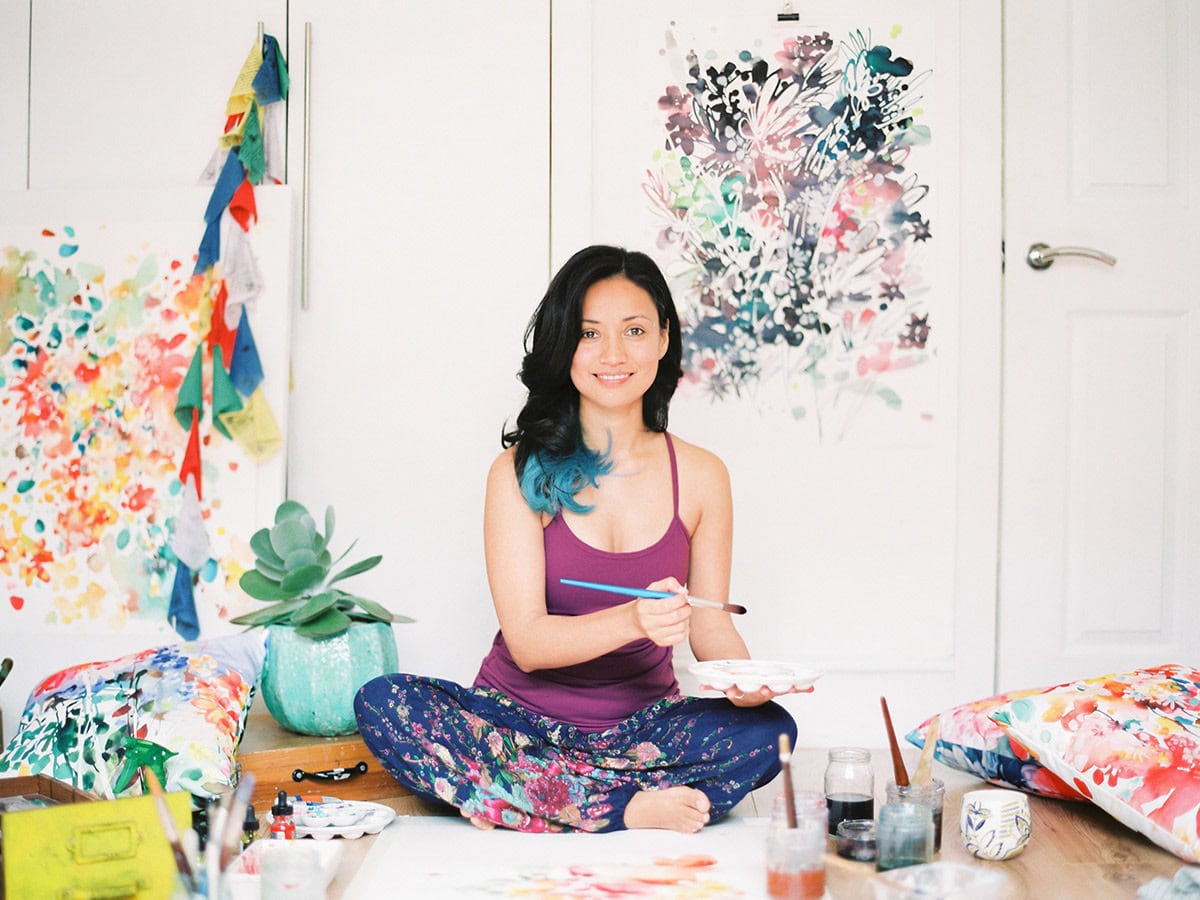 A lush, overgrown
garden
bursting with blooms. A
strawberry patch
in summertime. The star-flecked reaches of
deep space
, or the bruised and cratered surface of
a silvery moon
: Whatever the subject matter, watercolor artist Ingrid Sanchez's dreamy canvases are nothing less than transportive. So it's fitting that one of the things she cherishes most about her current calling as the founder of the Etsy shop 
CreativeIngrid
is that it allows her to pursue her art no matter where on earth she hangs her hat. "Running this business has brought immense freedom to my life," Ingrid says. "I am free to create whatever I want, I am free to travel, and I am free to decide what my next move is."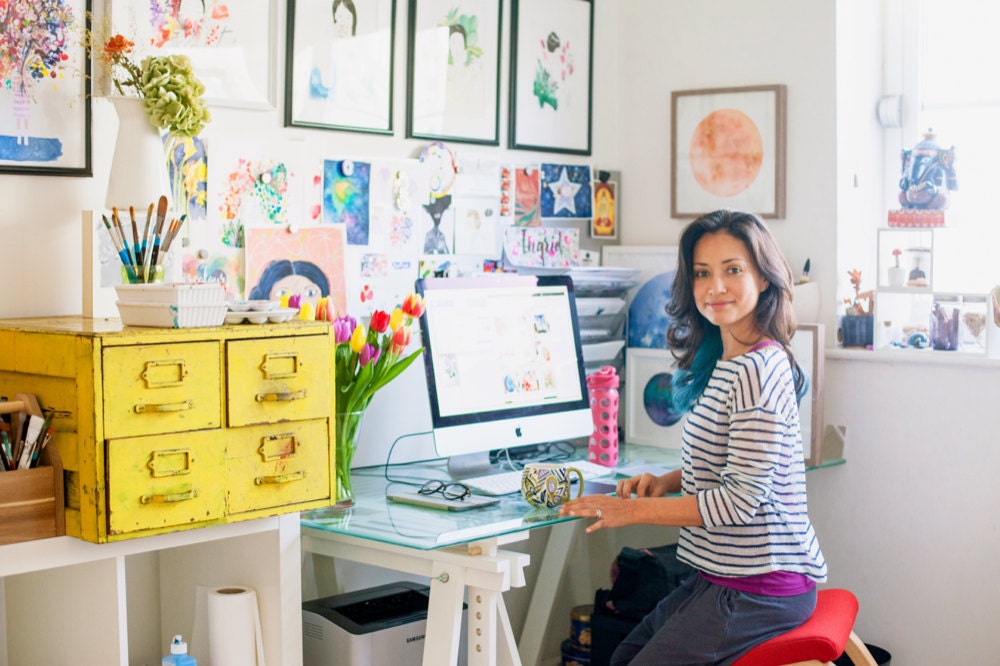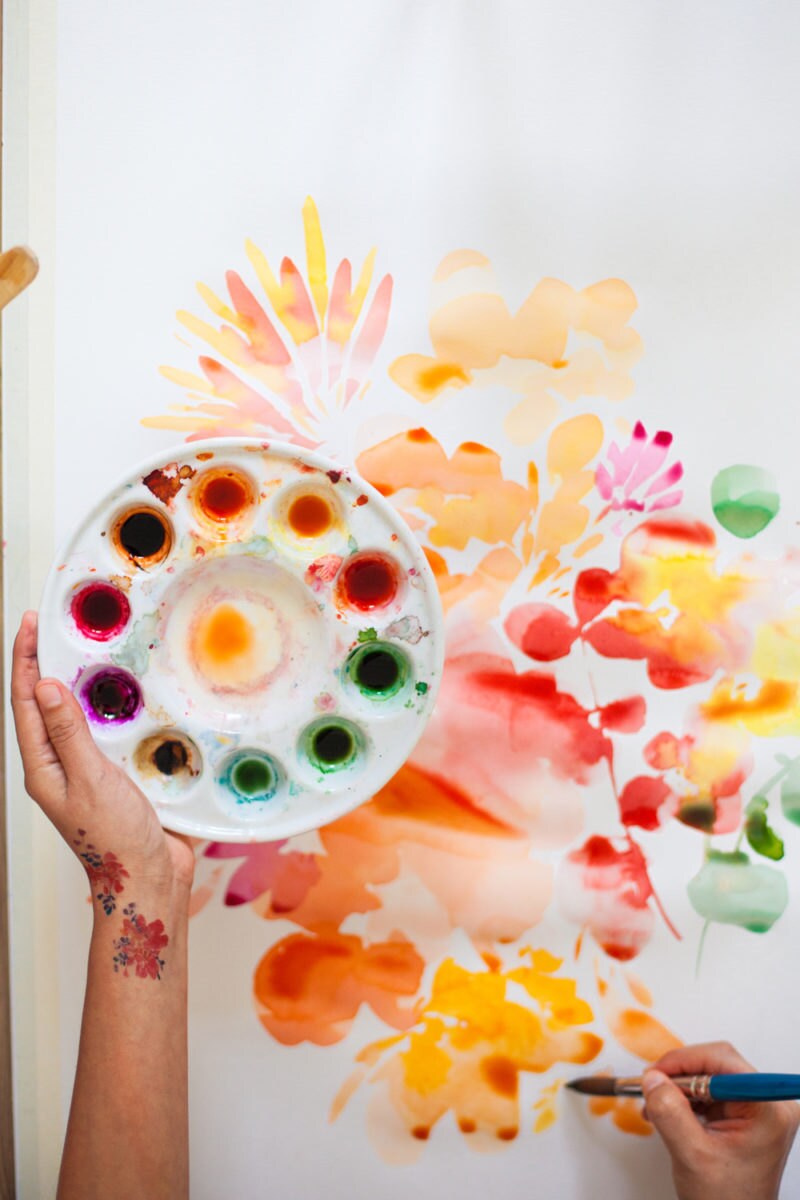 >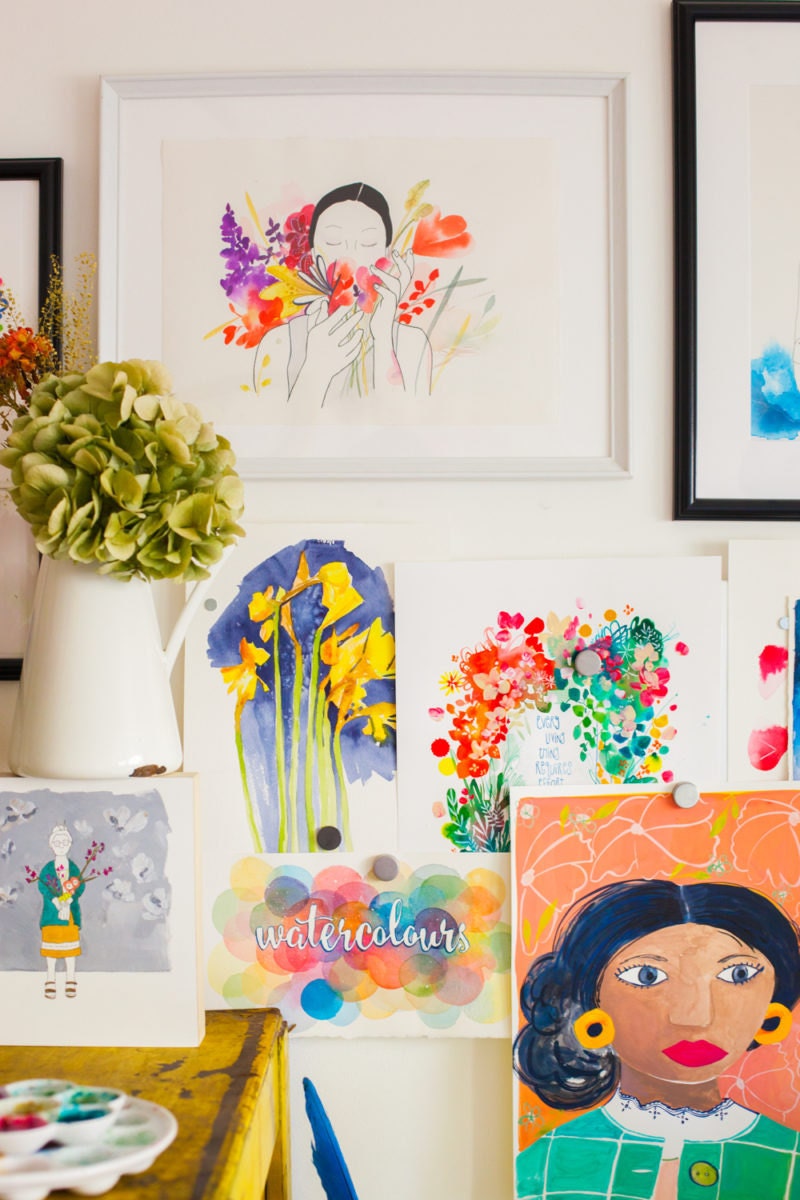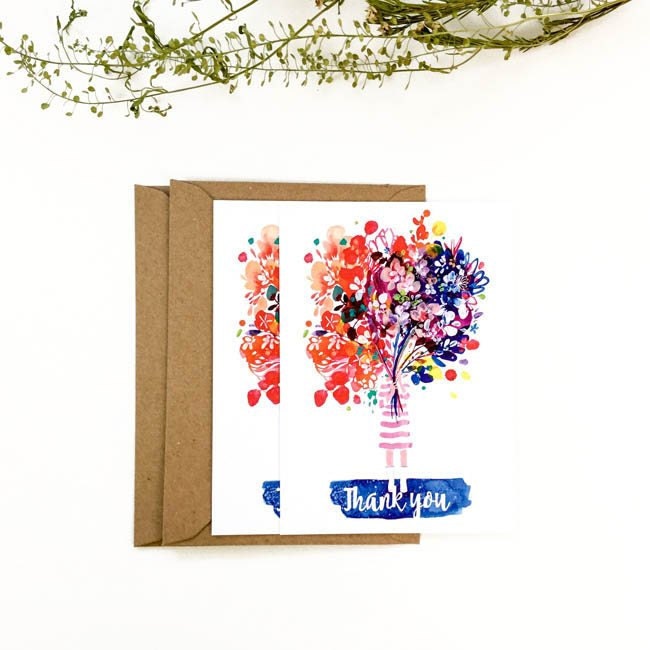 >
And for this university-trained graphic designer, who worked in the Barcelona publishing industry for four years before trading in her keyboard and mouse for a more hands-on medium, that means much more than merely collecting passport stamps. "I've been lucky enough to live in many different countries," says Ingrid. "Each one has had a lesson to teach me and allowed me to appreciate art from a different perspective." From Mexico to Spain, the UK to New York and back again, Ingrid has sought inspiration along each portion of her path, training with artists she admires and soaking up the local aesthetic. These days, it's London's vibrant, cosmopolitan cultural scene, along with its leafy waterfront parks and picture-perfect plant shops, that form the real-world backdrop for
Ingrid's color-washed compositions
. But her central mission remains the same no matter where she wanders: "to live a life that inspires others, and to create art that makes people feel good and reminds them what a privilege it is to live in this world."
Read on to see how this painter's purpose plays out in real time.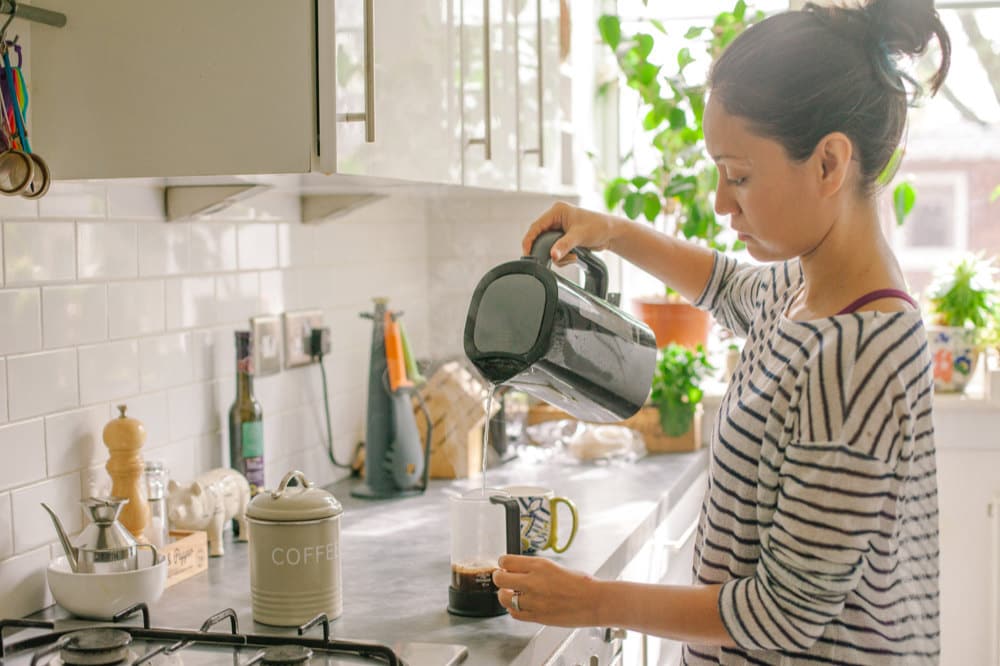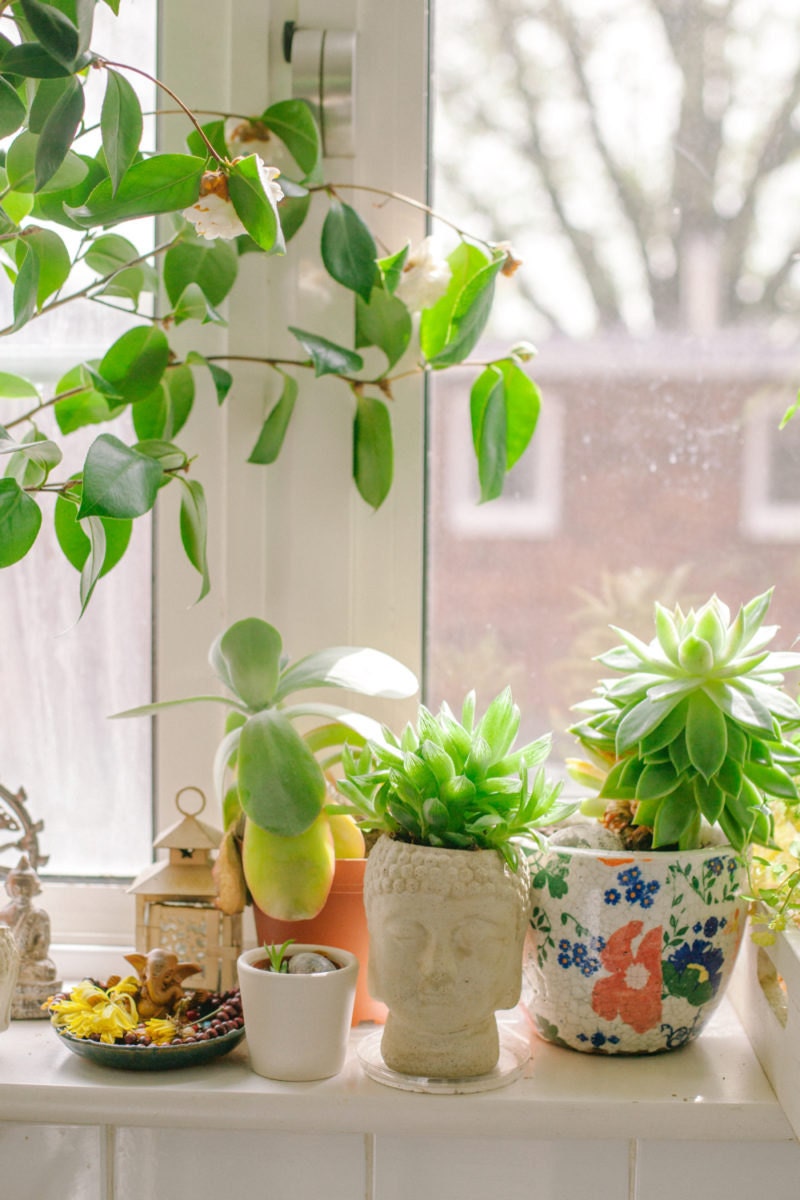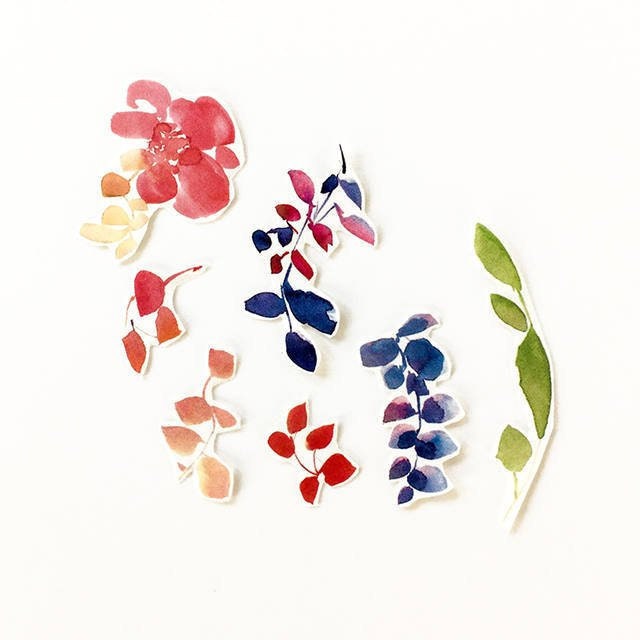 >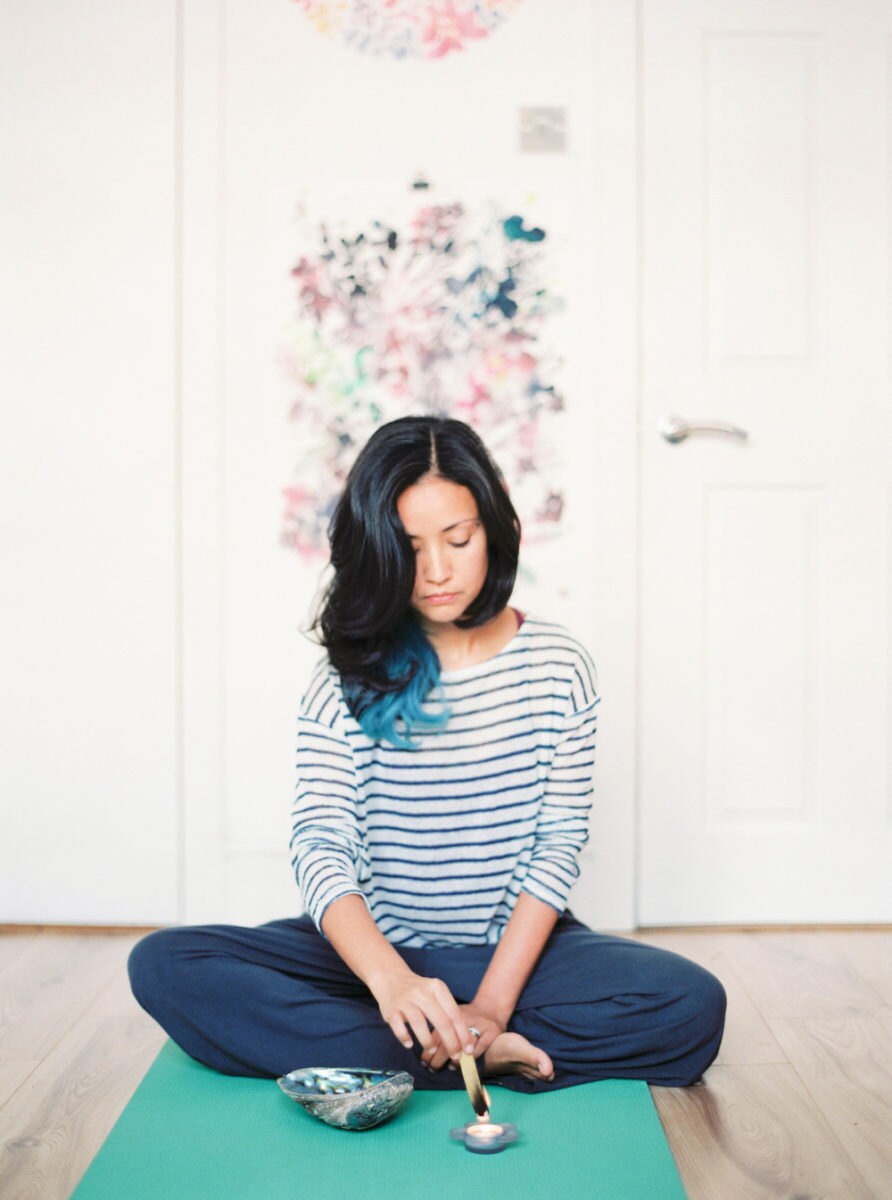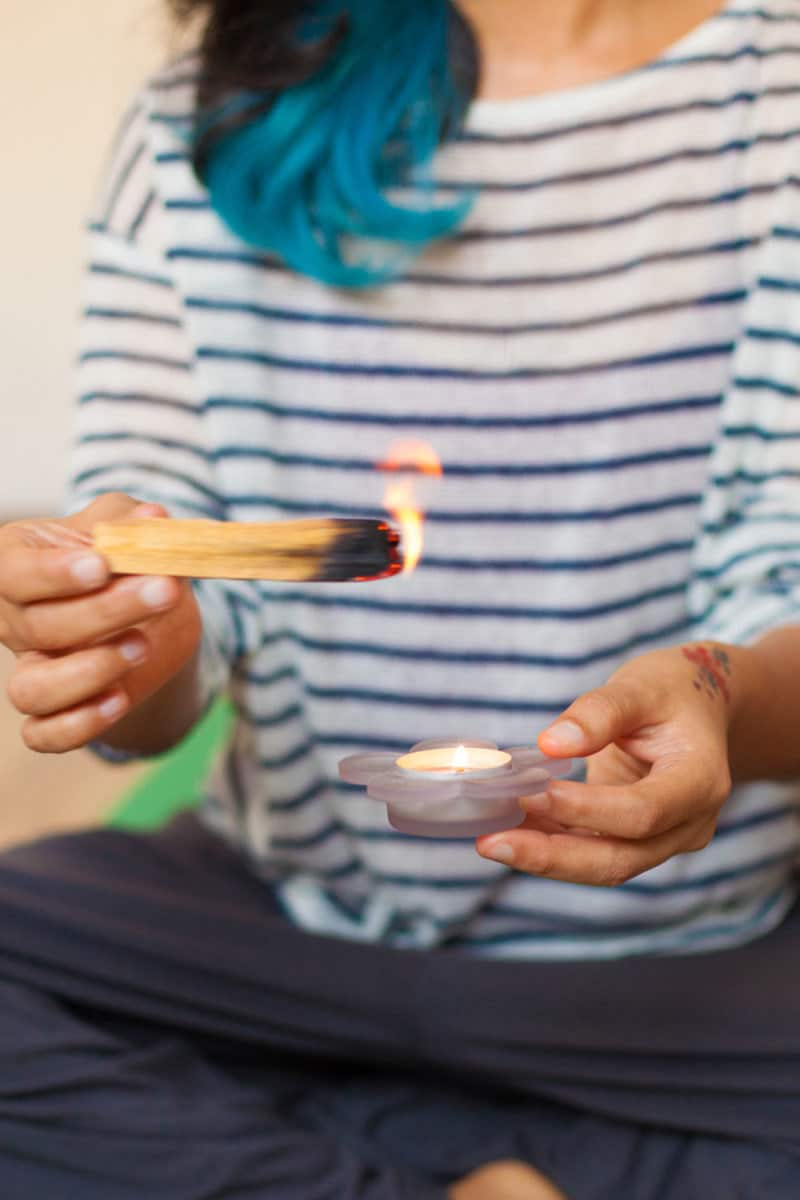 7:30am Up and at 'em
Setting up a routine was one of my first goals when I stopped working in an office—I was worried that having my workspace at home would make me lazy. So each morning I wake up between 7:30 and 8:00am and have a healthy breakfast with my husband. That's also when I do some of my social media work: I take
photos and videos
 all the time, but I try not to let them interfere with my painting process. I never post anything while I'm working, and if I do it's usually when I'm waiting for a layer of paint to dry.
9:00am Starting centered
I do my best to be in the studio by 9:00am, and the first thing I do is sit down and meditate. It helps me clear my mind and create the space to start a new day. I also turn to meditation when I get blocked creatively; it doesn't happen often, but I'll go deeper with my meditation practice during those times. Once I feel ready to work, I check my email to see if any orders came in overnight. Many of my sales come from the US, so there's usually something new to address each day.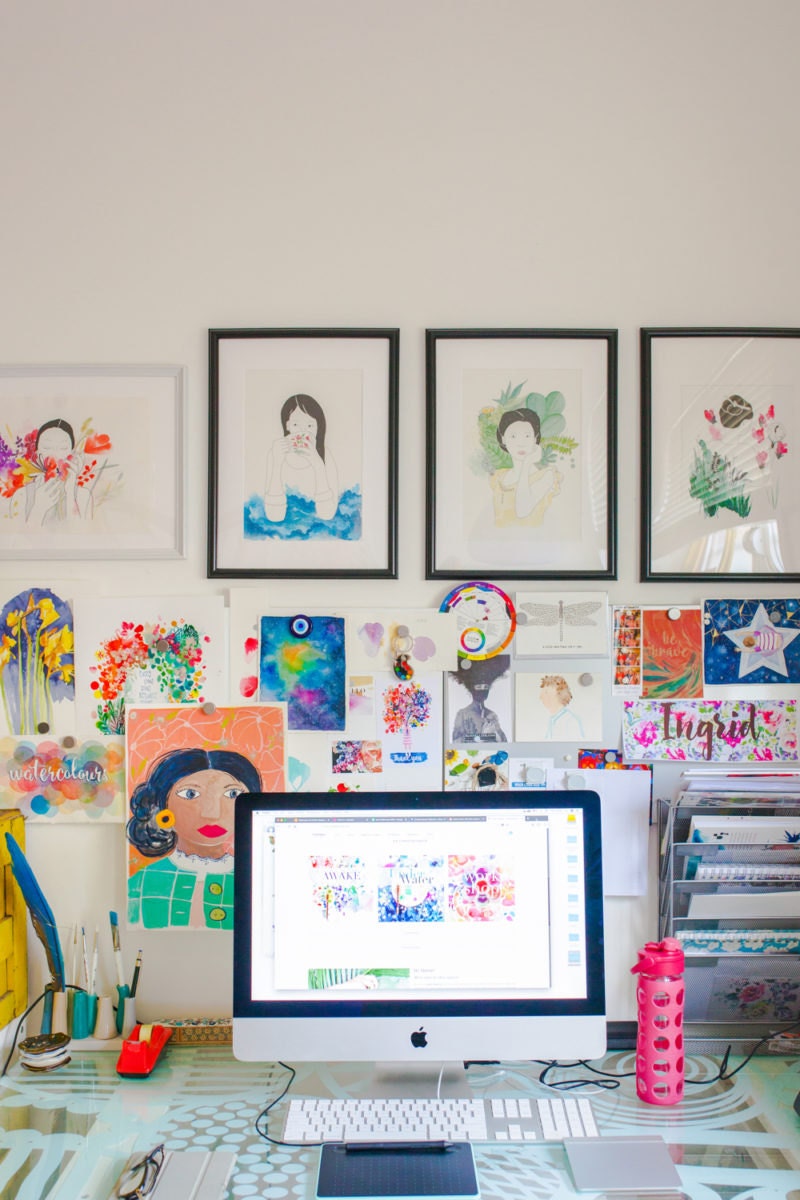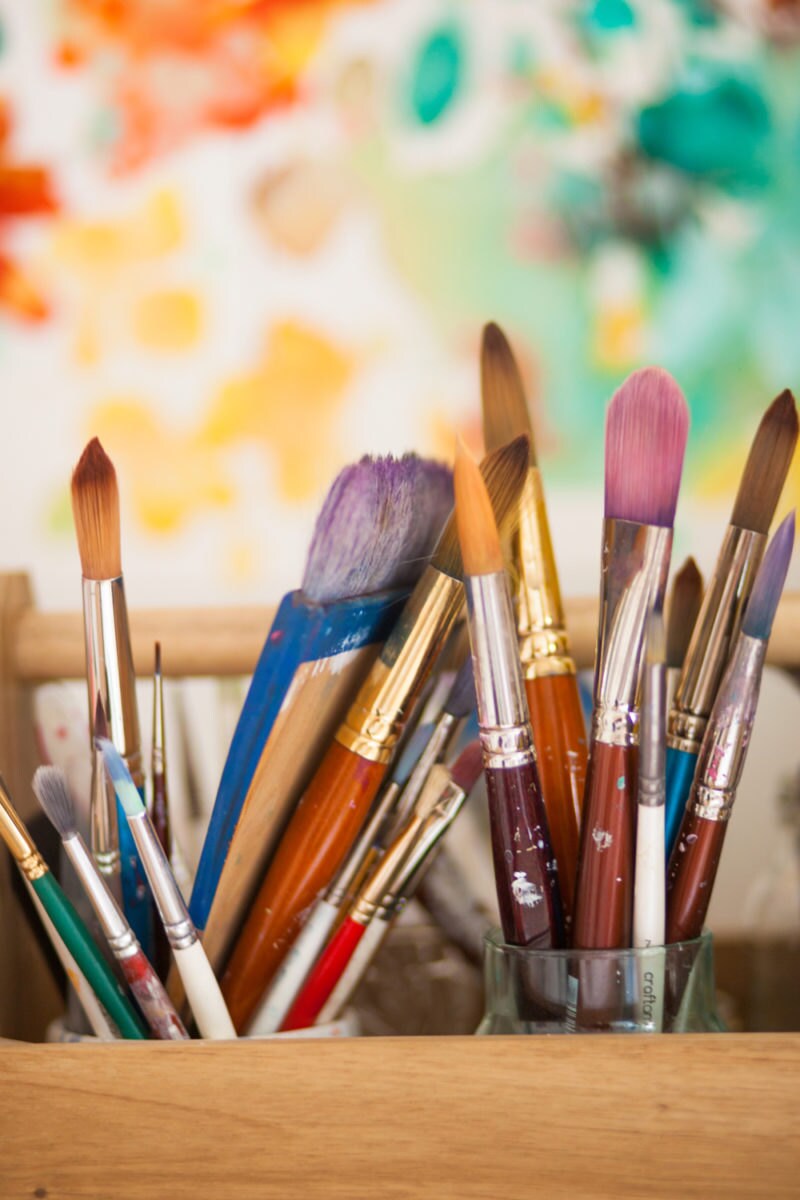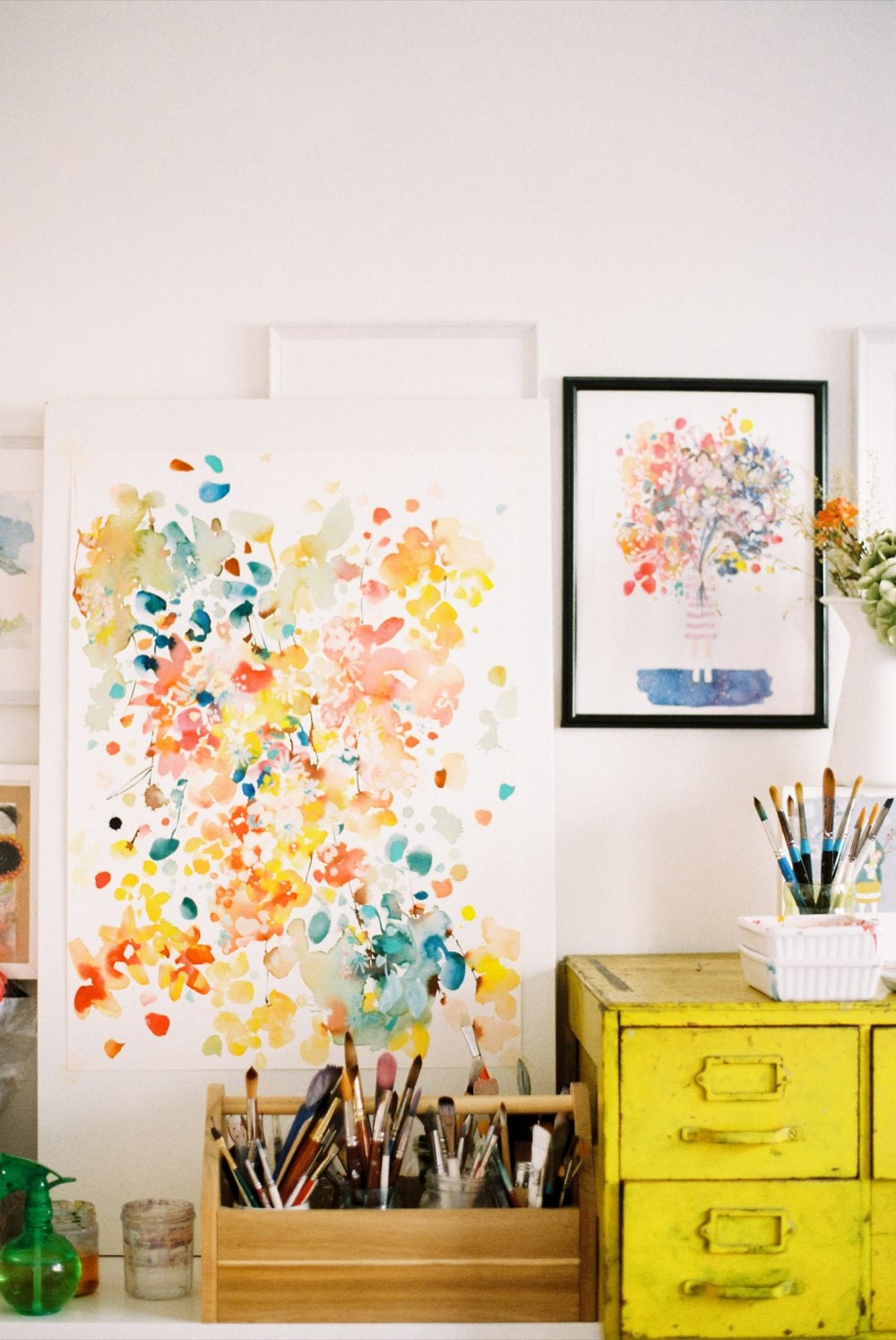 >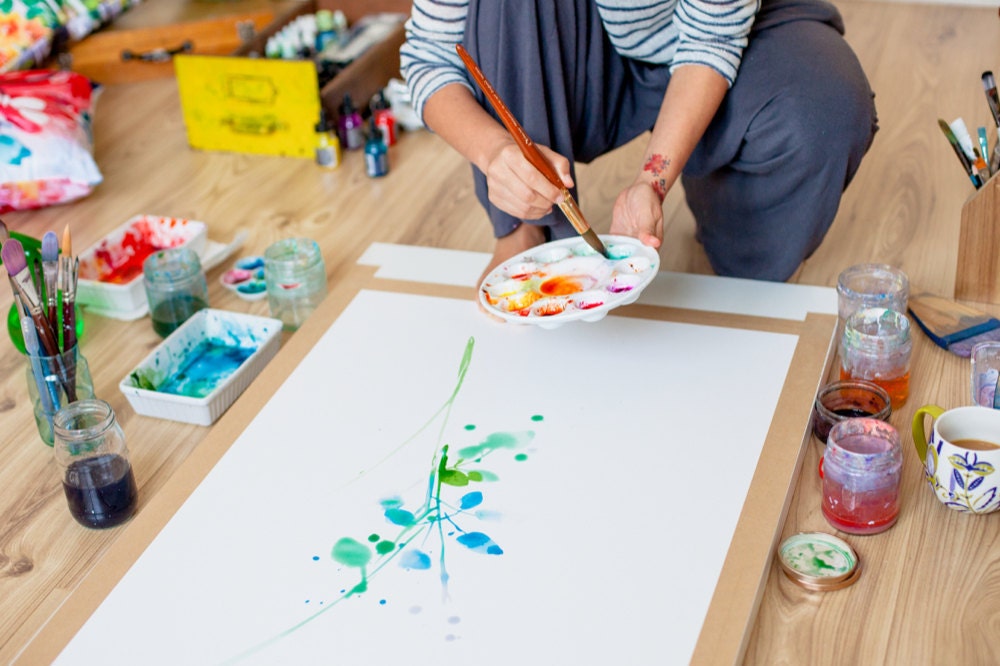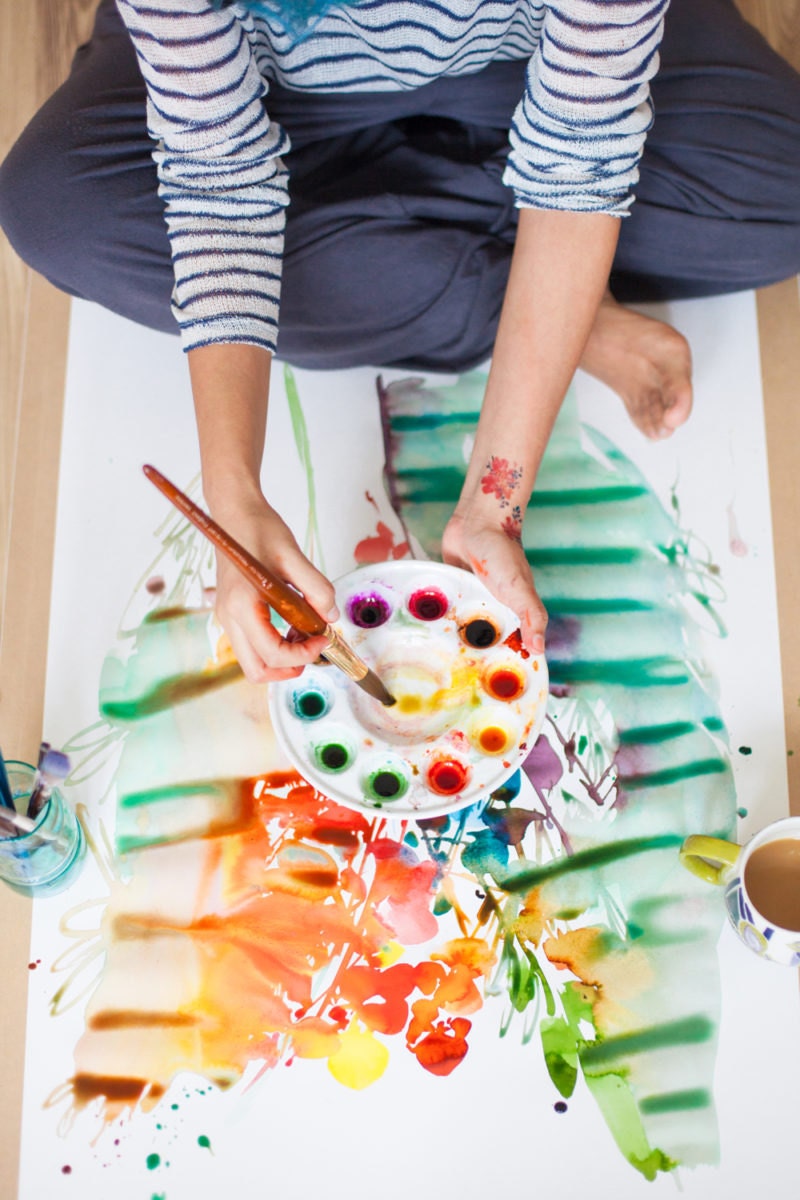 11:00am Painting, part one
The best time for me to paint is around 11:00am, and I try to do it every day—it's very rare for me not to paint. I started working with watercolors about four years ago, and I love that it's such a friendly medium: You don't need anything apart from brushes, water, and paper, and you can make your work as simple or as complicated as you wish. It's also a great medium for experimenting: Every little change brings something completely unexpected and new. When I paint, I want to channel a feeling through my brushes. That's why I paint so many
flowers, oceans, and moons
—they all flow in a very natural way. Those are also themes that allow for a lot of color exploration, which makes them great for creating a range of decorative objects, like my
cushion covers and wall stickers
.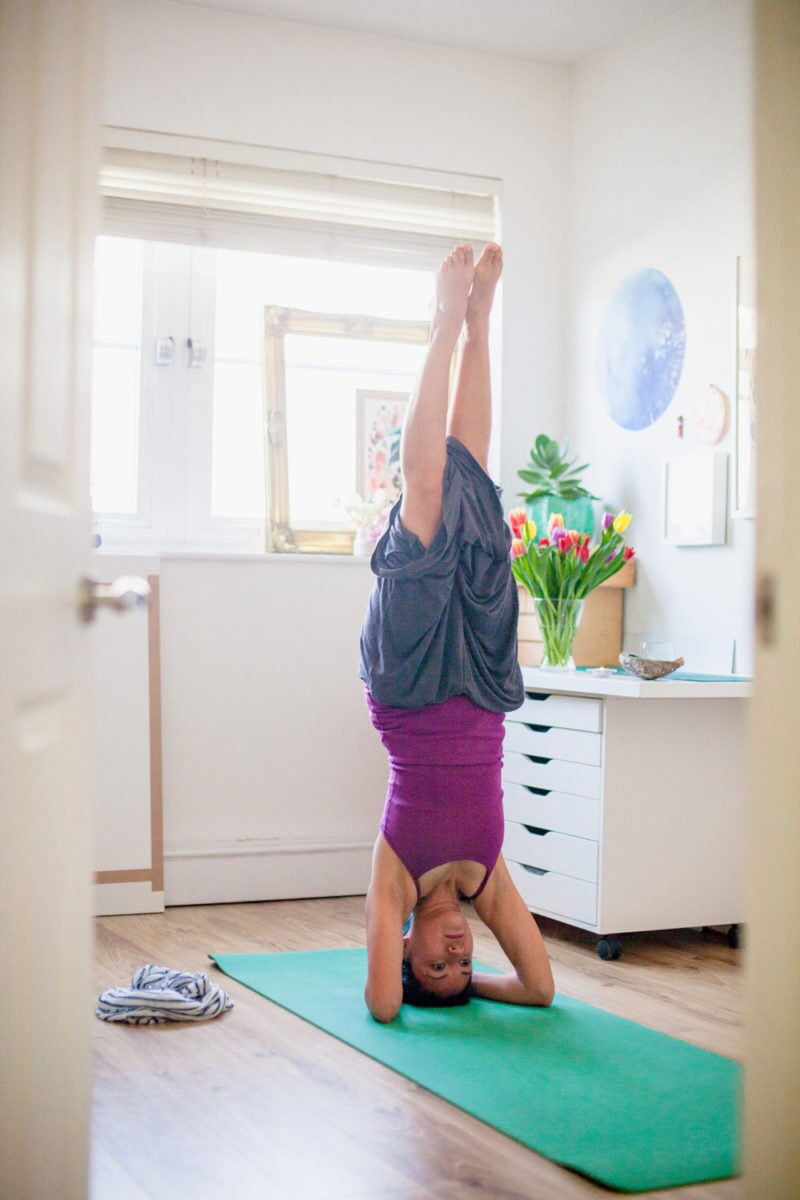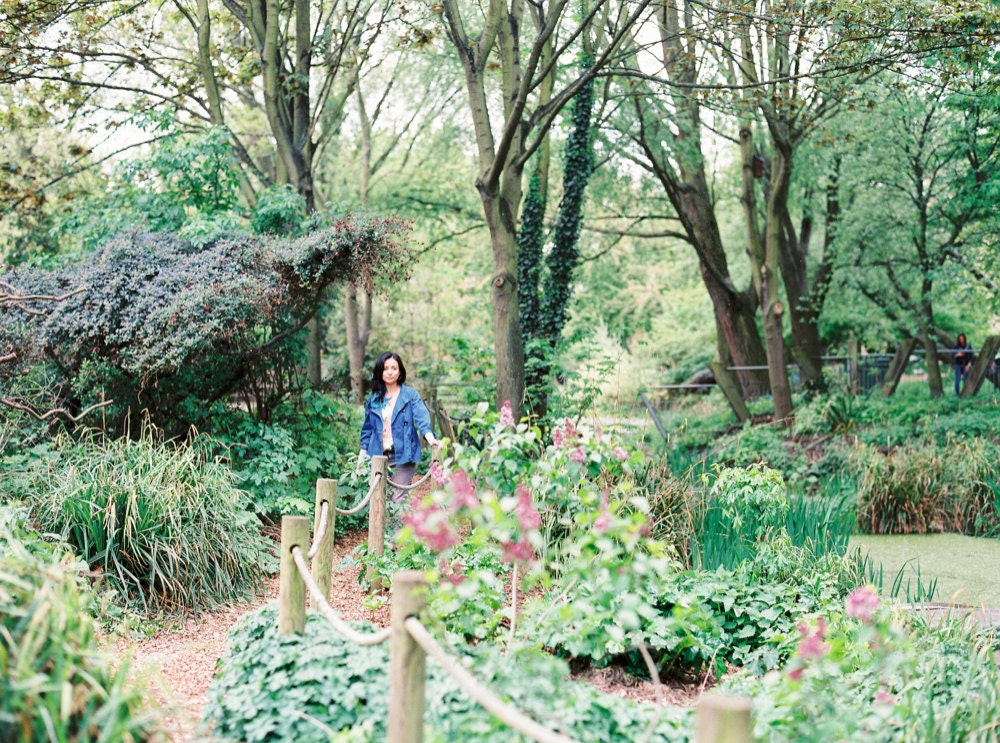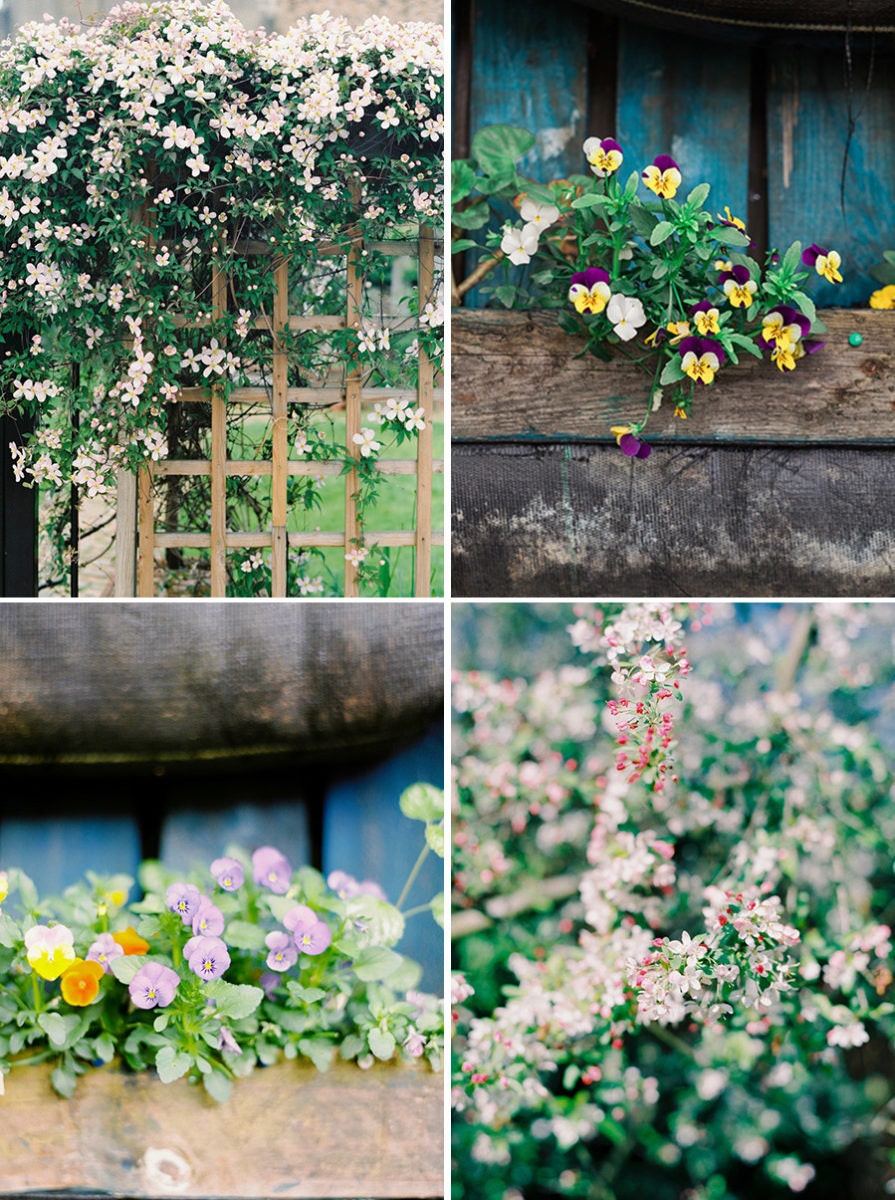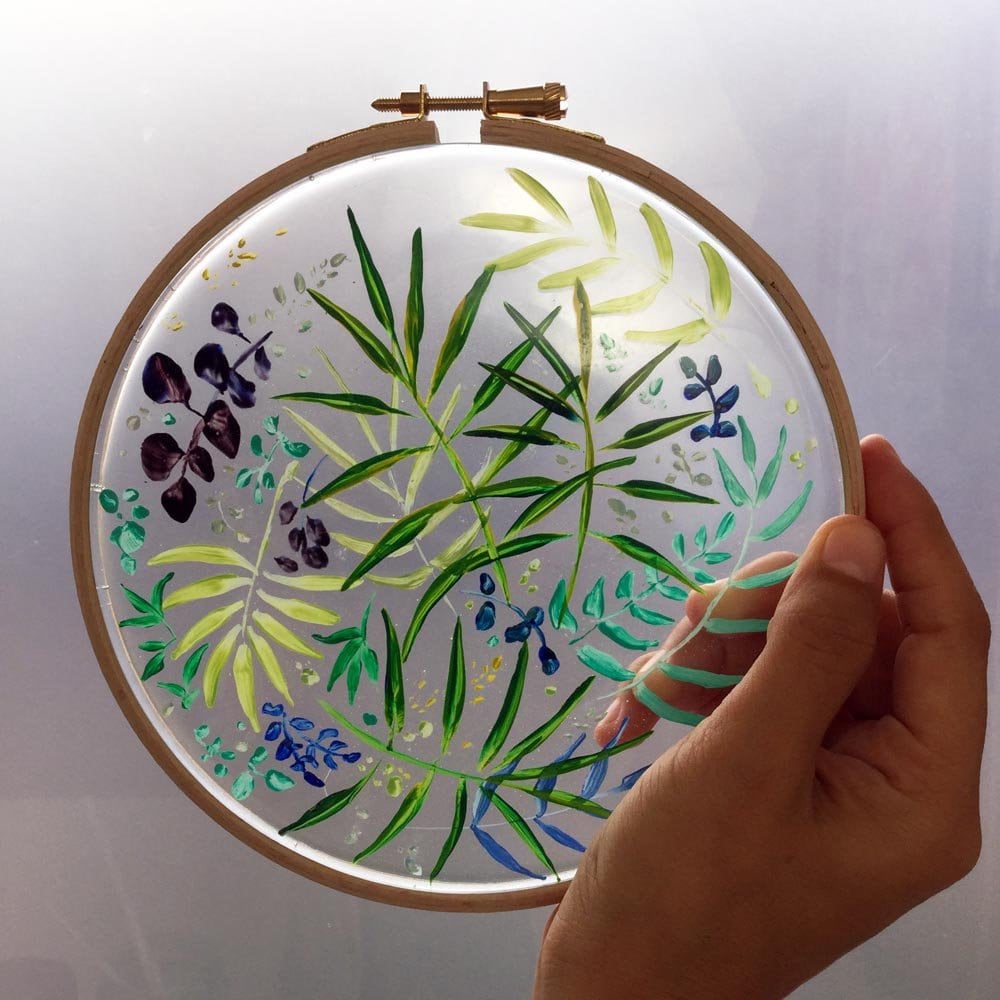 >
1:00pm Yoga break
My yoga practice began back in Barcelona, when I was feeling stuck and unhappy in my office job. I had severe back pain, and I found amazing physical and mental relief in the practice. I even found my current medium through yoga, after I quit my job, moved to London, and took a job as the brand manager for a yoga center there. My first watercolor paintings were illustrations I made for the center's blog. I still practice yoga regularly; depending on how I feel I might join a class, visit the local Buddhist center, or work on my self-practice at home.
2:00pm Afternoon amble
My neighborhood is very walkable, and it's surrounded by green areas where it's easy to forget you're in the middle of a city. Every day before lunch I try to walk along the Regent's Canal, which takes me through a beautiful garden and eventually to the post office or to lively Golborne Road for some food or coffee.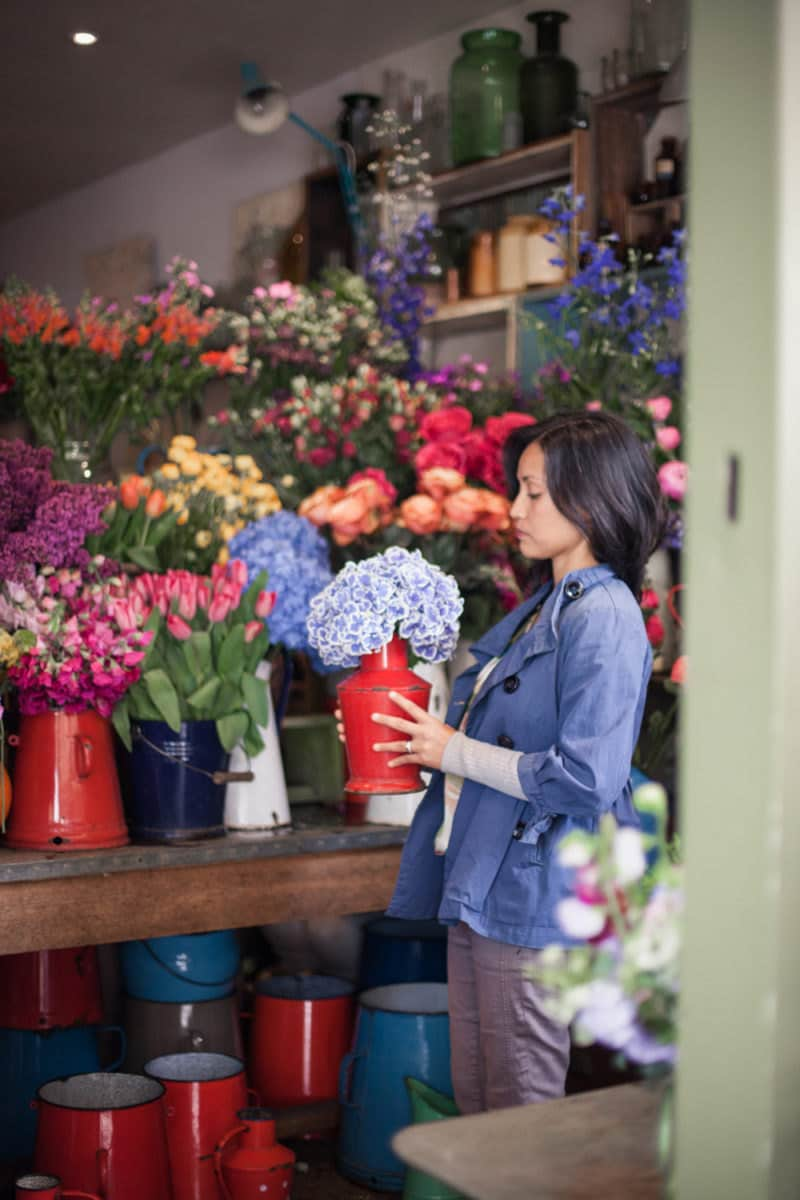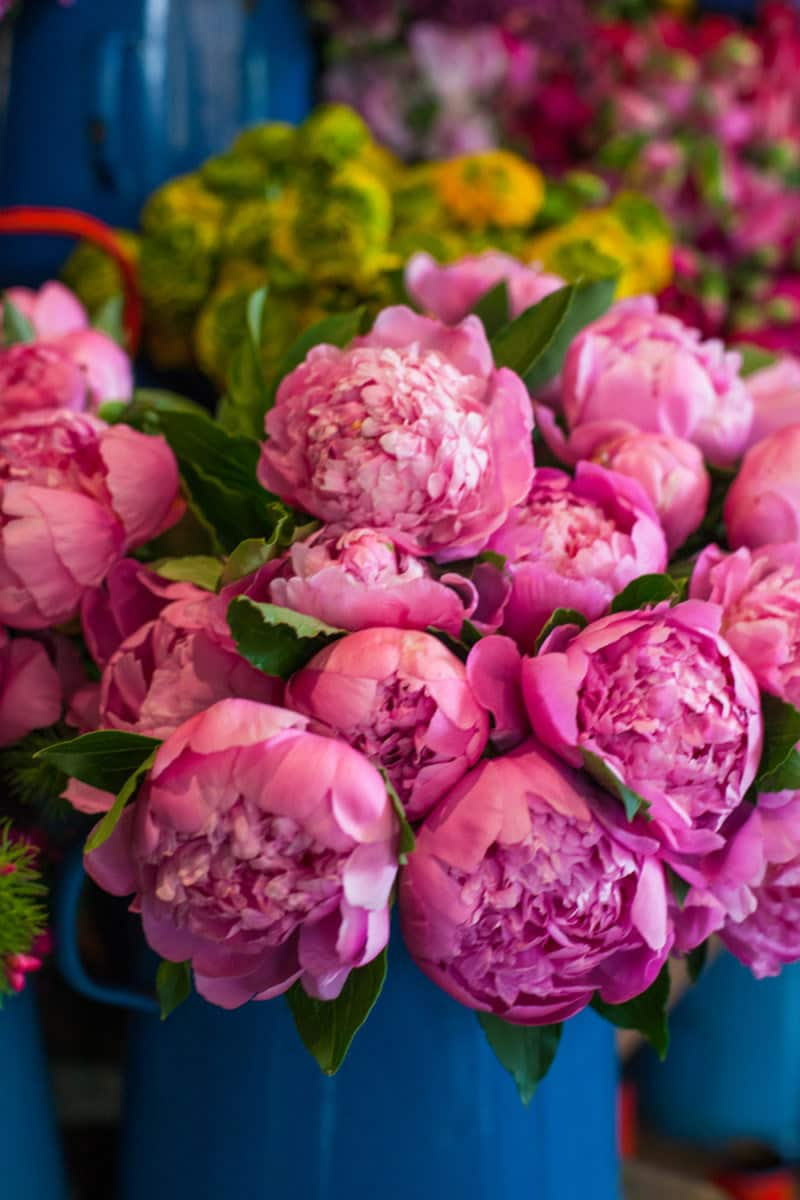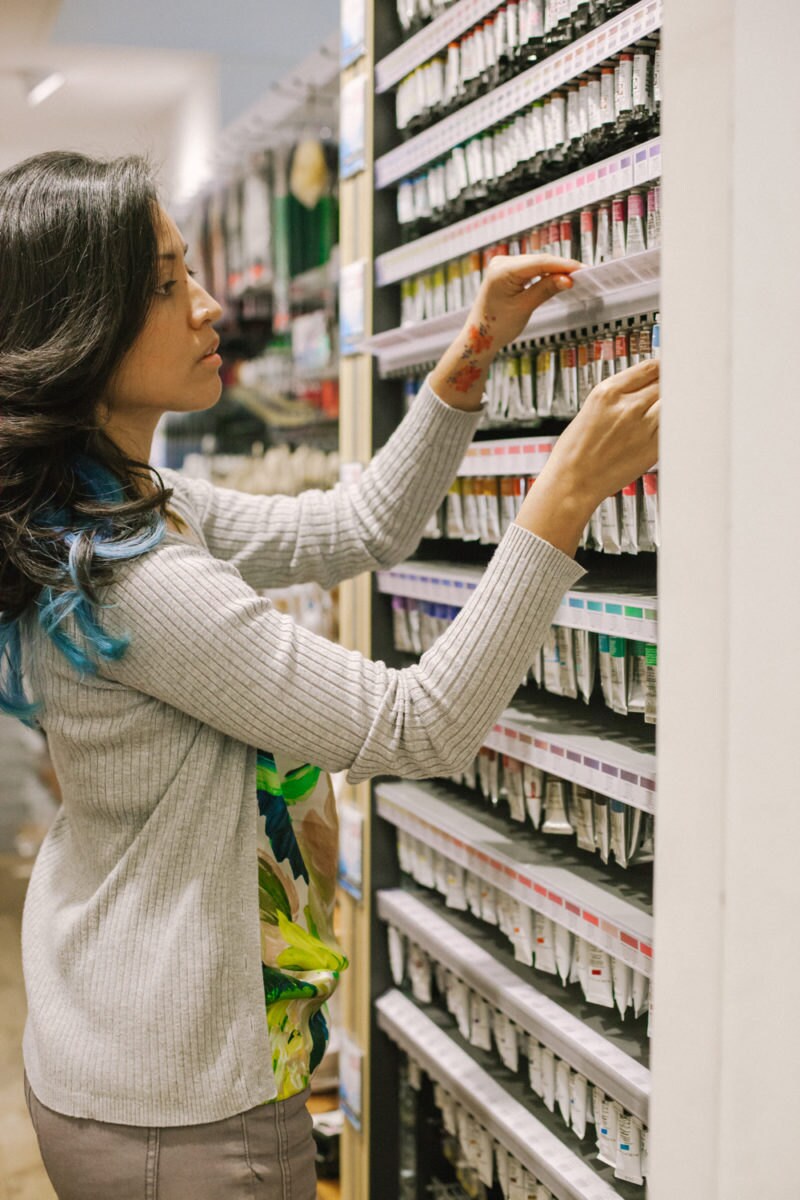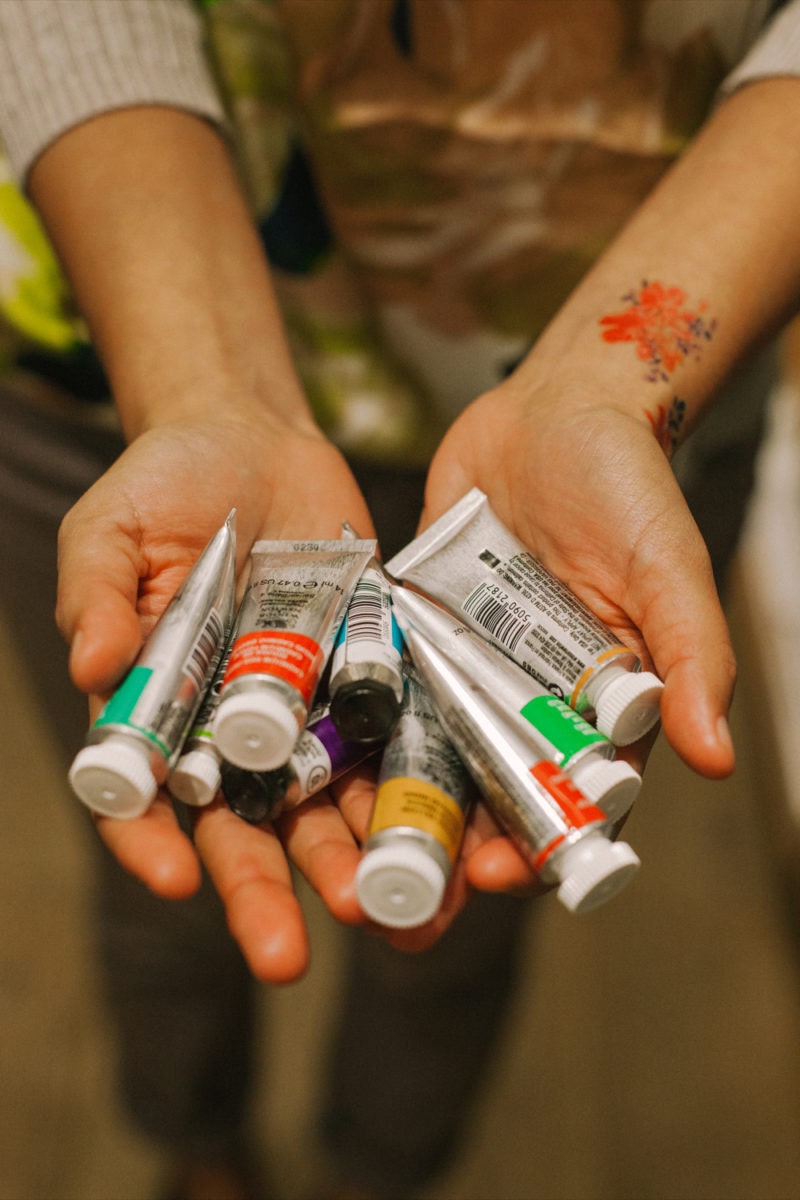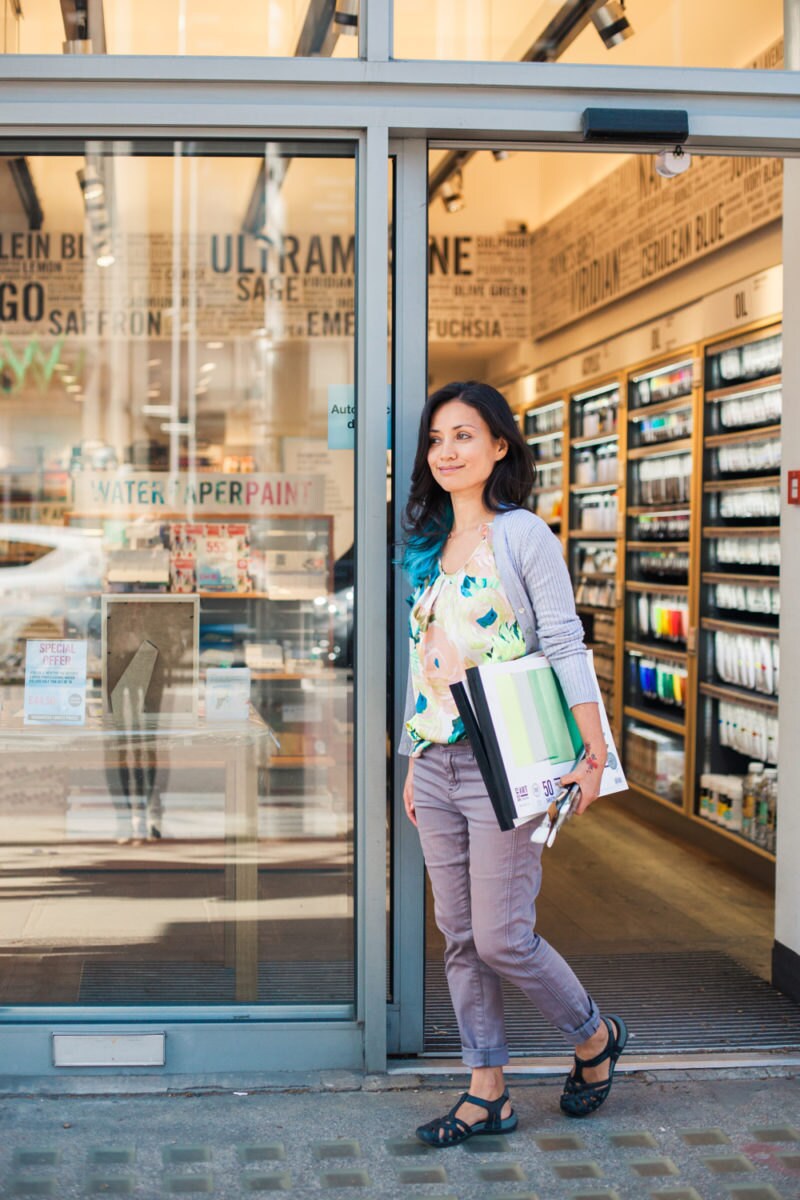 3:00pm Sourcing supplies
About once a month I teach a watercolor workshop in my studio. When one of those is coming up I'll need to stock up on art supplies as well as flowers for my students to paint—although I always tell my students that I don't really paint flowers, but dots and lines that resemble them. I try to put on paper what I
feel
while thinking of a particular floral scene, to capture the way the petals move. There's a lovely flower shop called
Scarlet & Violet
five minutes away from my flat; they always have the best selection of seasonal flowers and the place is gorgeous inside and out. Every time I pass by I stop to see the arrangements they're working on. For supplies, there's no one place I go for everything—I like to visit lots of different stores to see what's new, get ideas, or to watch artist demonstrations. That, for me, is a lot of fun.
4:00pm Second round in the studio
Most days I come back to the studio in the afternoon to finish the
paintings
that I started in the morning. That pause is necessary—both for the paper, which often needs time to dry between layers, and for me. When I finish painting, I might go through emails again, to communicate with my printers or to respond to new orders that have come in. And if there's anything more I want to post on
Instagram
, I'll do that as I'm finishing up. Social media has been the best way for me to connect with other artists and makers. I'm not generally a very social being; I really enjoy being by myself, and I have a very small group of close friends. But now I have a community of students who stay in touch after my workshops, and there's a group of artists I met when I was living in New York for a year—we follow each other online and talk a lot.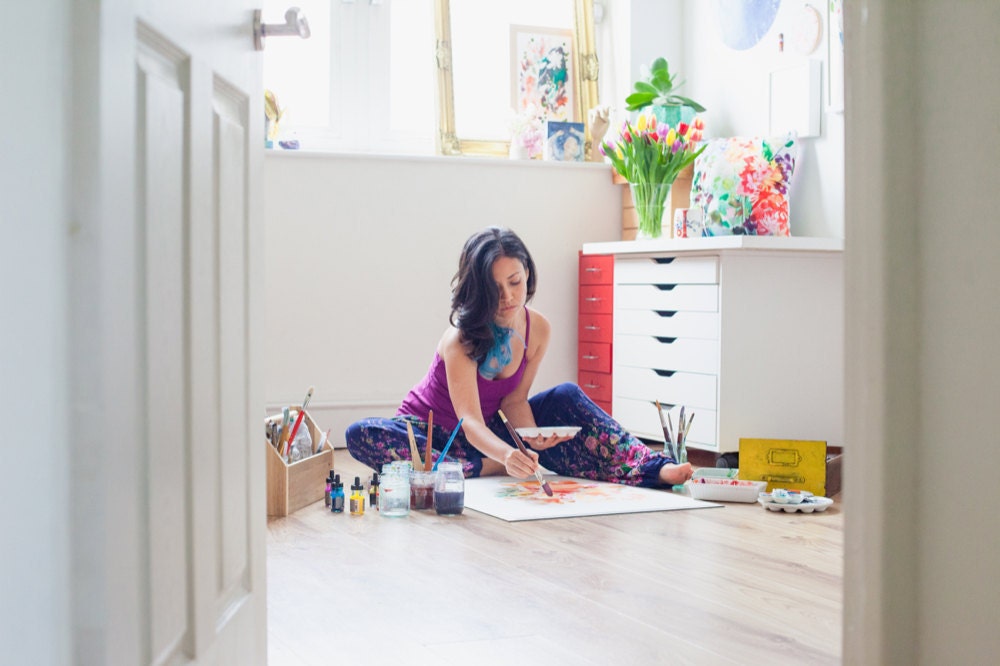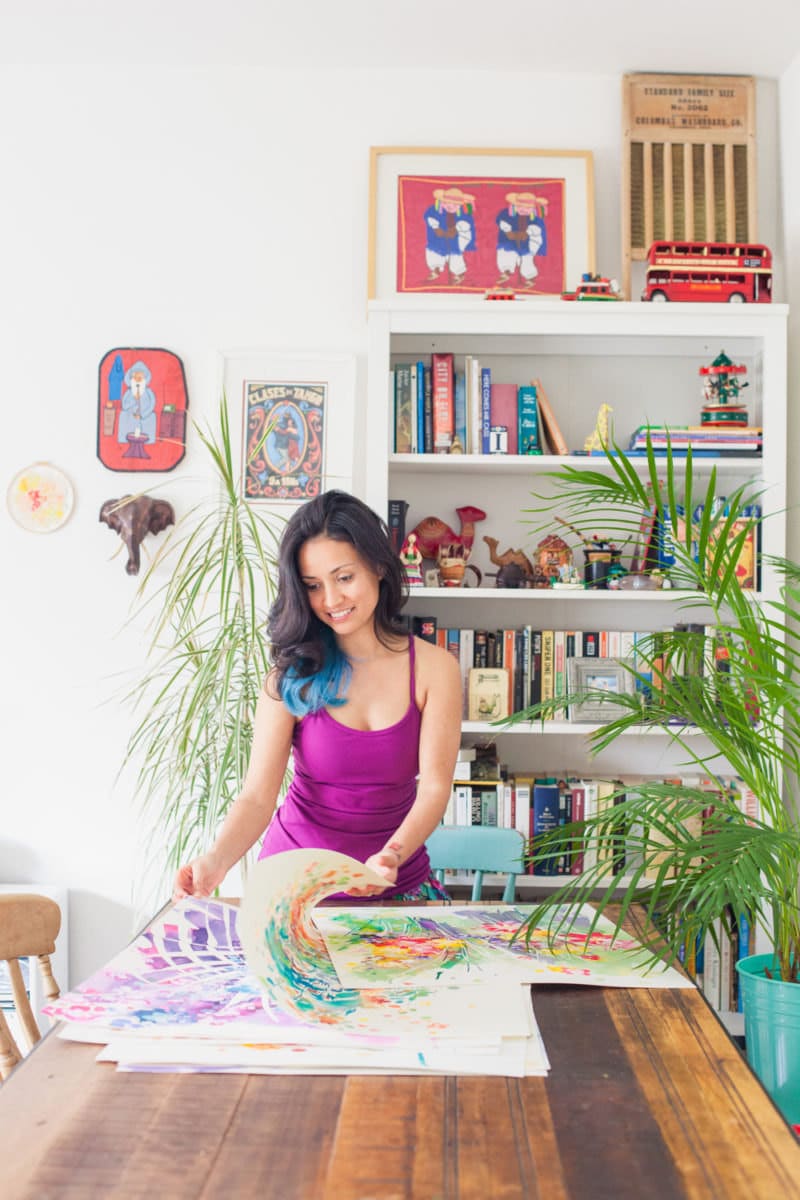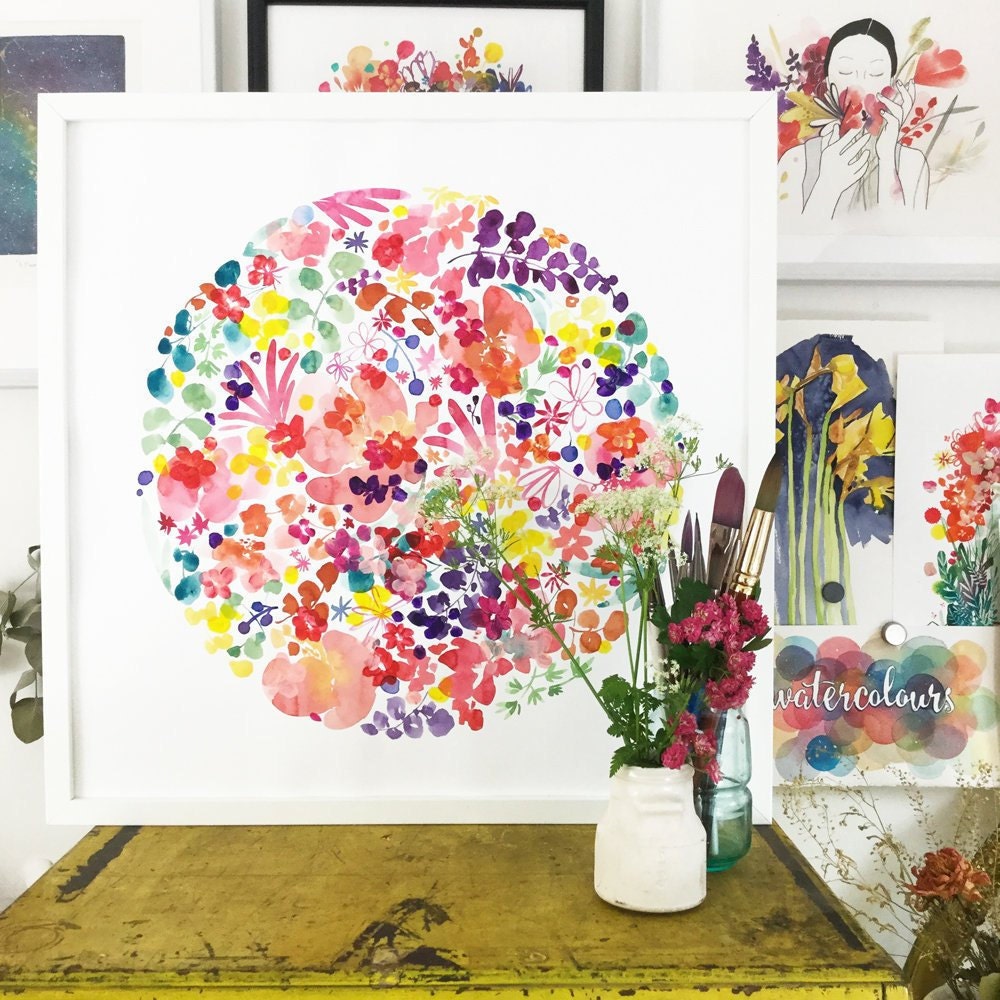 >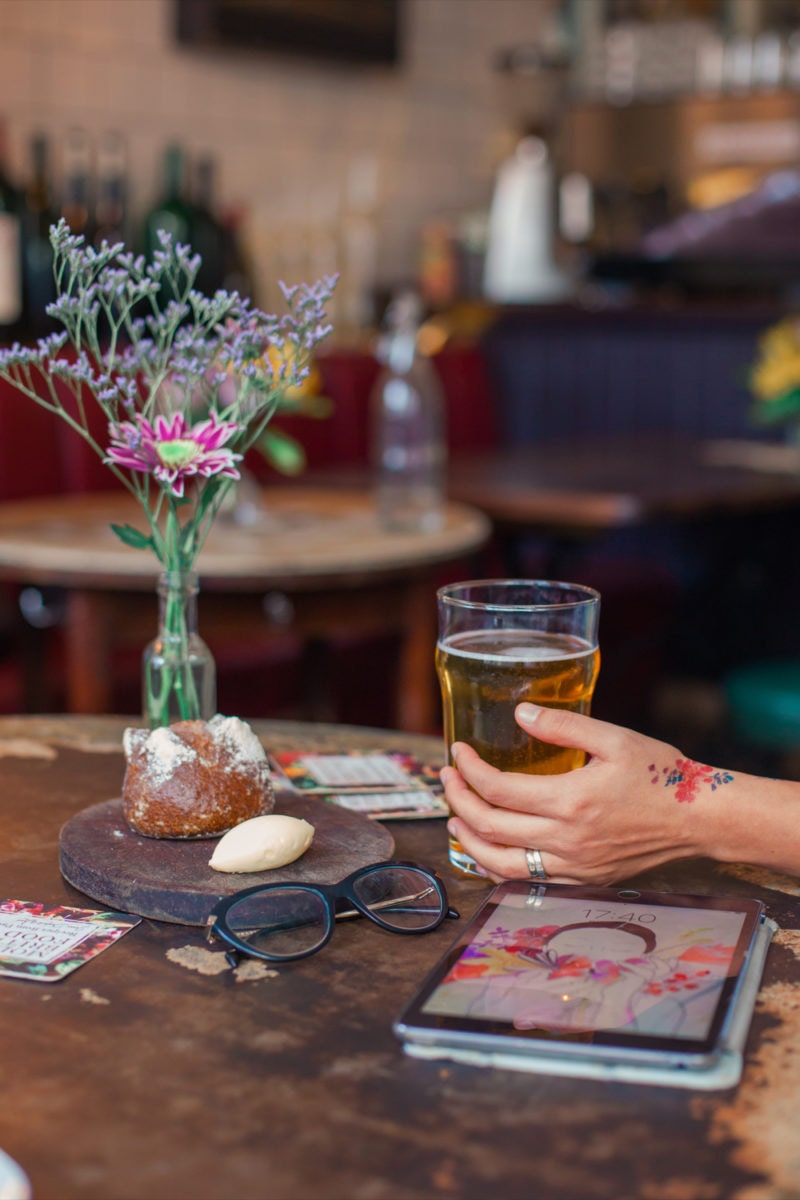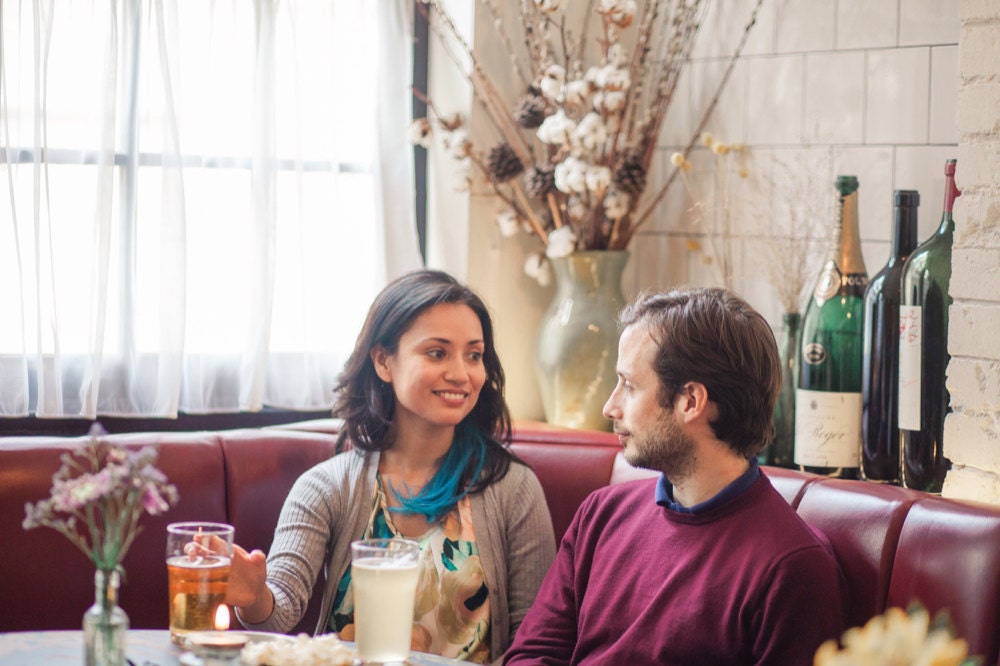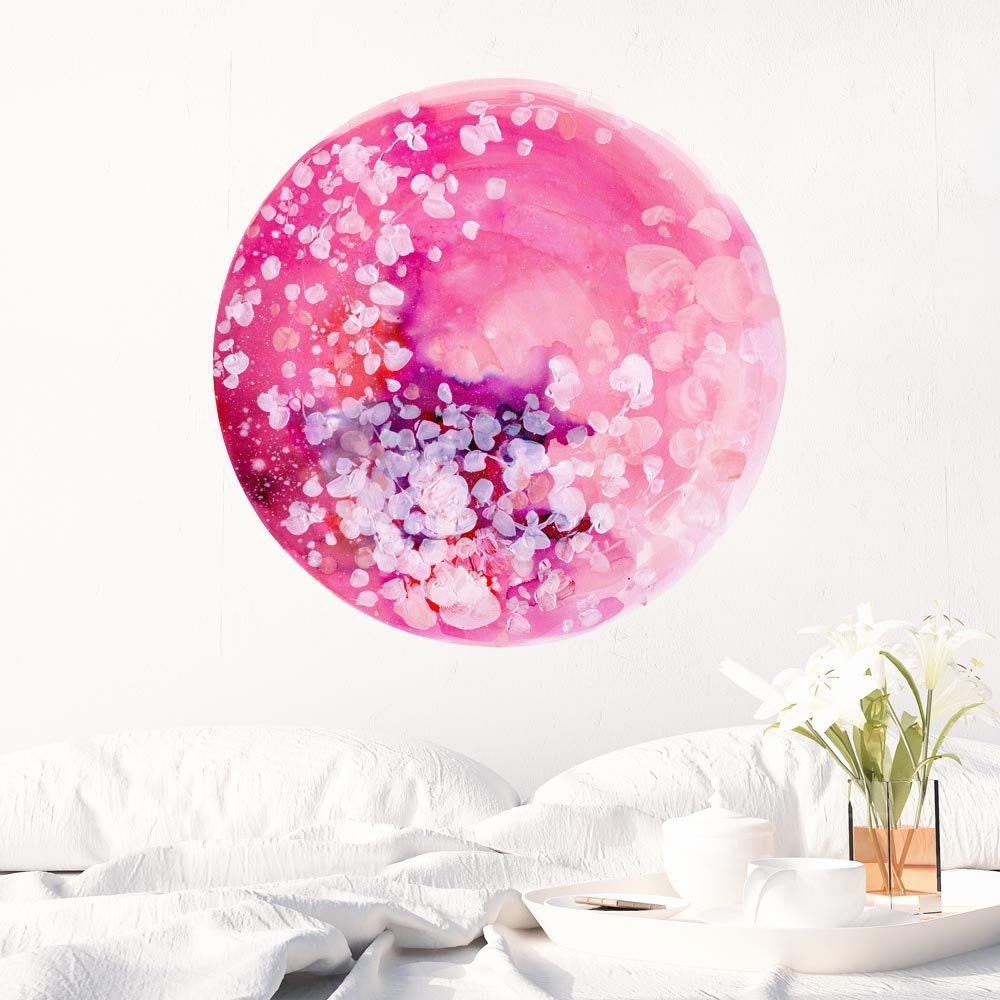 >
8:00pm Dinner date
In the first part of the week, I don't typically go out at night—instead I'll work longer hours on tasks that don't require daylight, like scanning images, working in Photoshop, or researching
new products
I'd like to make. But later in the week or on weekends, I like to meet my husband for a pint and a meal at
Parlour
, nearby—it has a welcoming, very local feel, and they update the beer menu every week so there's always something new to try. And since they have a lot of space, it never feels too crowded—pretty much my idea of a perfect evening.
Photographs by Inna Kostukovsky.