by Valerie Rains
Pounding the pavement and polishing metal with Harlem-based jewelry designer Ifétayo Abdus-Salam.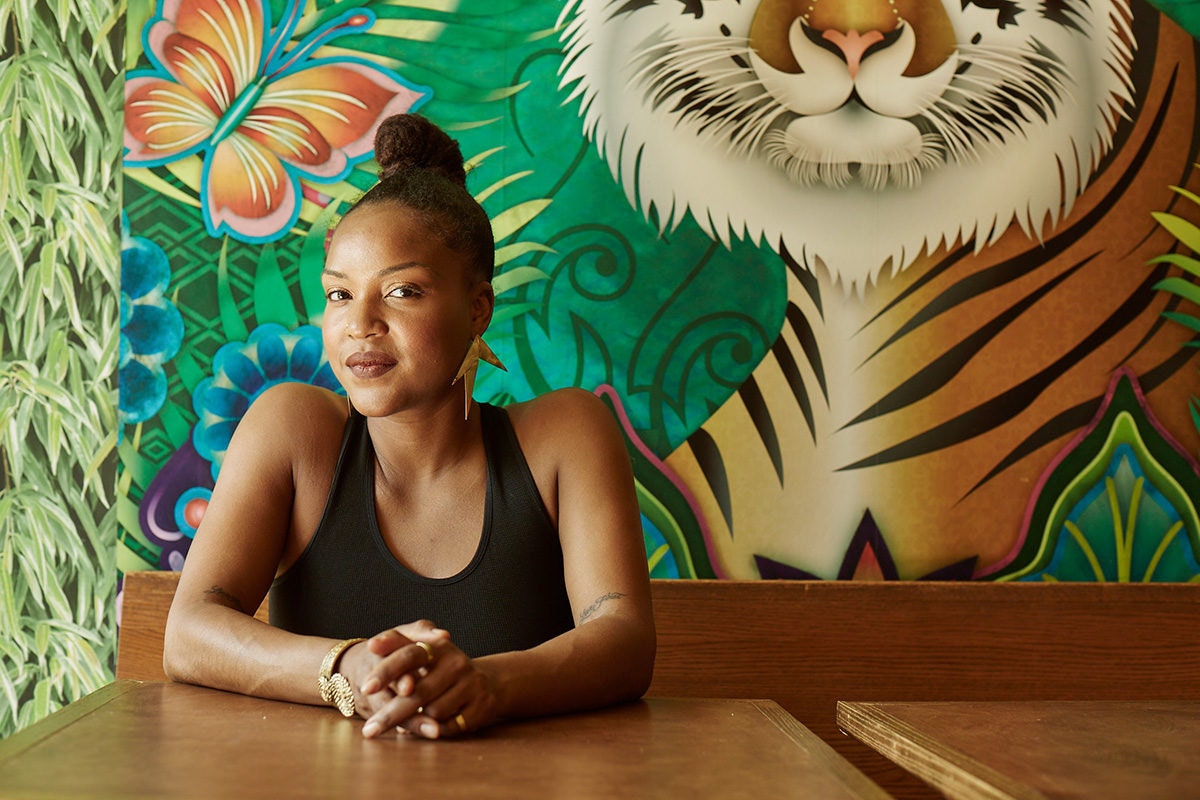 Jewelry designer. Photography teacher. Museum educator. Airbnb host. With a CV like this one, we're not sure when Ifétayo Abdus-Salam of the Etsy shop
Hecho En Harlem Jewelry
sleeps. But then Ifé, who started selling her original jewelry designs in the gift shop of the Studio Museum in Harlem when she was still in college, has never really been short on ambition. After she graduated, Ifé spent 10 years working in non-profits and teaching art at a public high school in the Bronx. In 2014, she returned to the medium that first captured her imagination as a young girl, and she's been honing her style ever since, crafting simple, statement-making pieces in copper, silver, and brass. "There's something so cool about working with fire and metal—watching it go through the stages from a piece of wax to a finished, beautiful thing. That whole process is magical to me," Ifé says.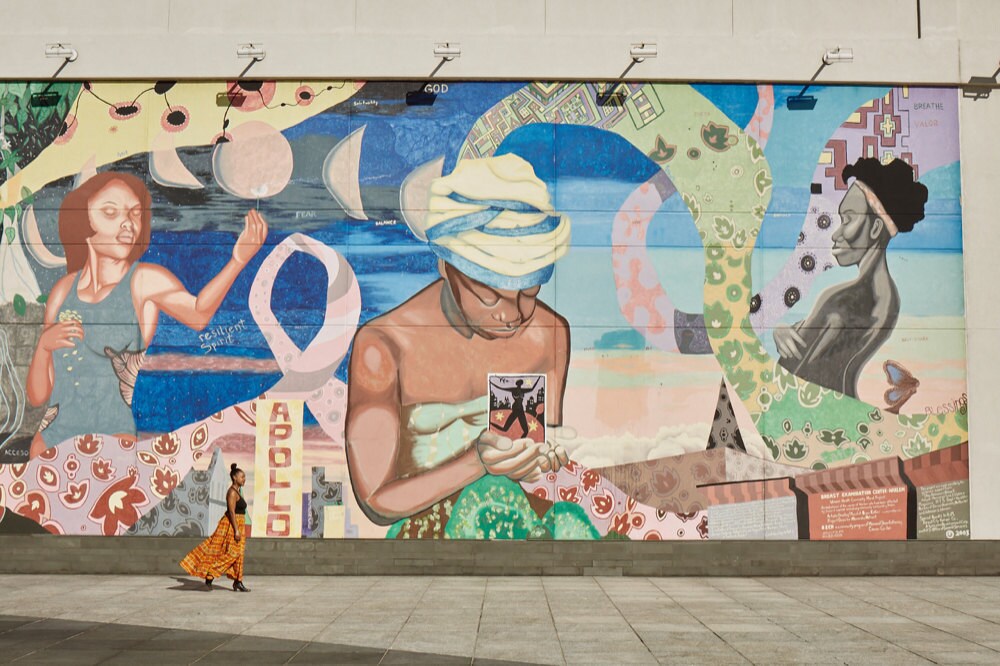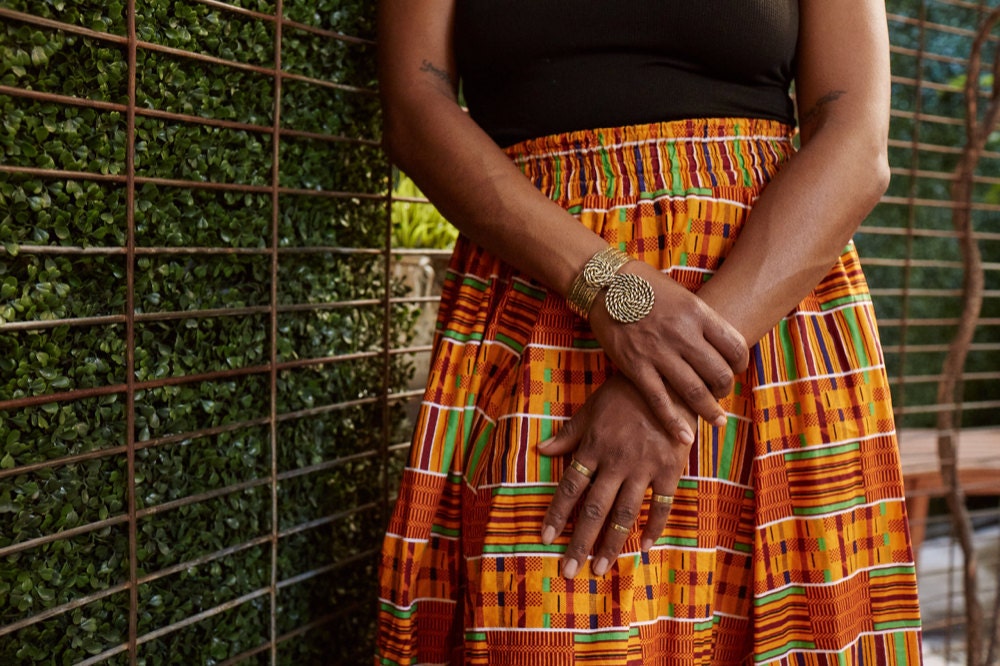 Today, Ifé juggles jewelry making with teaching photography and leading tours at New York City's International Center of Photography, along with a slew of other pursuits. It helps that her biggest sources of inspiration are right at her fingertips in her Harlem neighborhood. From its rich hip-hop and jazz heritage to the inimitable style of the women in the community, "the cultural aesthetic of Harlem is all about being bold and never afraid to experiment," she says. "I'm so inspired by that." We tagged along with Ifé on a typically atypical day to see just how she does it.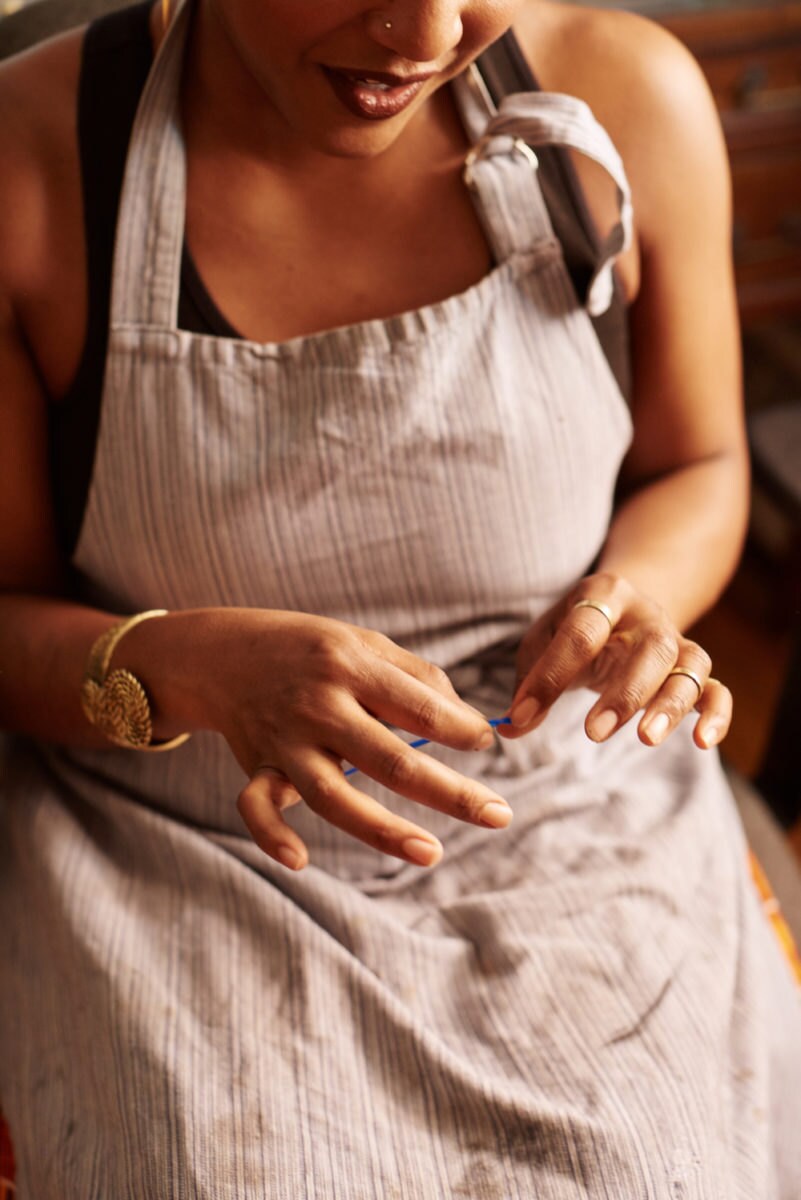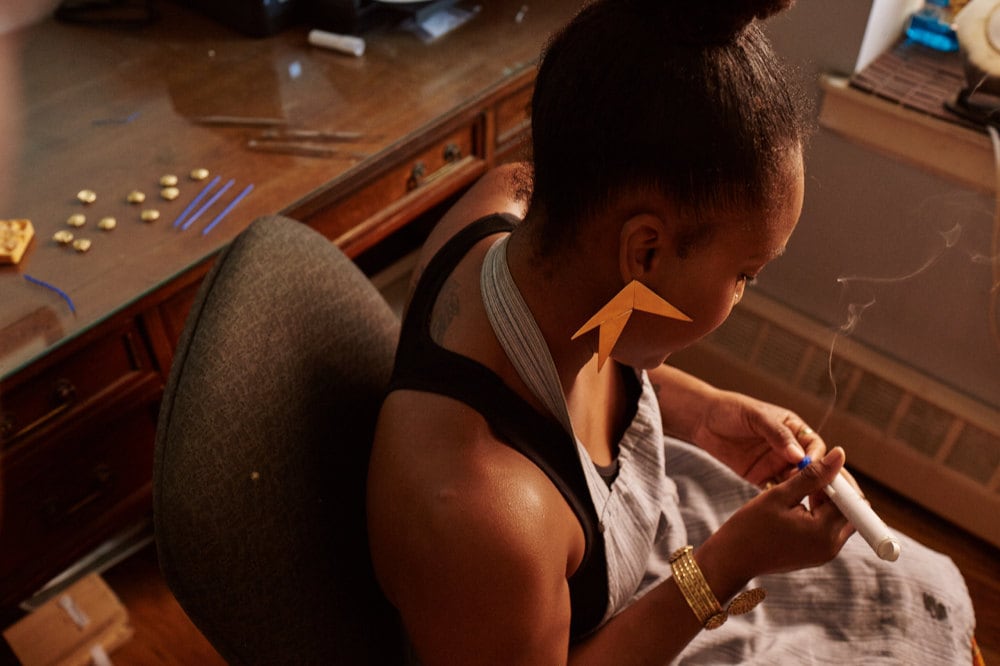 7:30am First things first
As soon as I wake up, I feed Farai, my cat, make some tea, and start checking email to make a plan for the day. Before I begin working in the studio, I need to mentally prepare for the tasks of ahead of me: Do I have orders that need to be filled or shipped? Do I need to restock inventory for an upcoming market? Is it time for me to start working on a new line?
9:30am Into the studio
I'm really, really lucky to have a home studio. I have a three-bedroom apartment, and I use one room to do my design work, which includes fabricating and
polishing my jewelry
and building the wax models for my cast pieces. I usually carve out four-hour blocks of time for studio work: one in the morning, and another in the afternoon if I'm not teaching or leading a tour.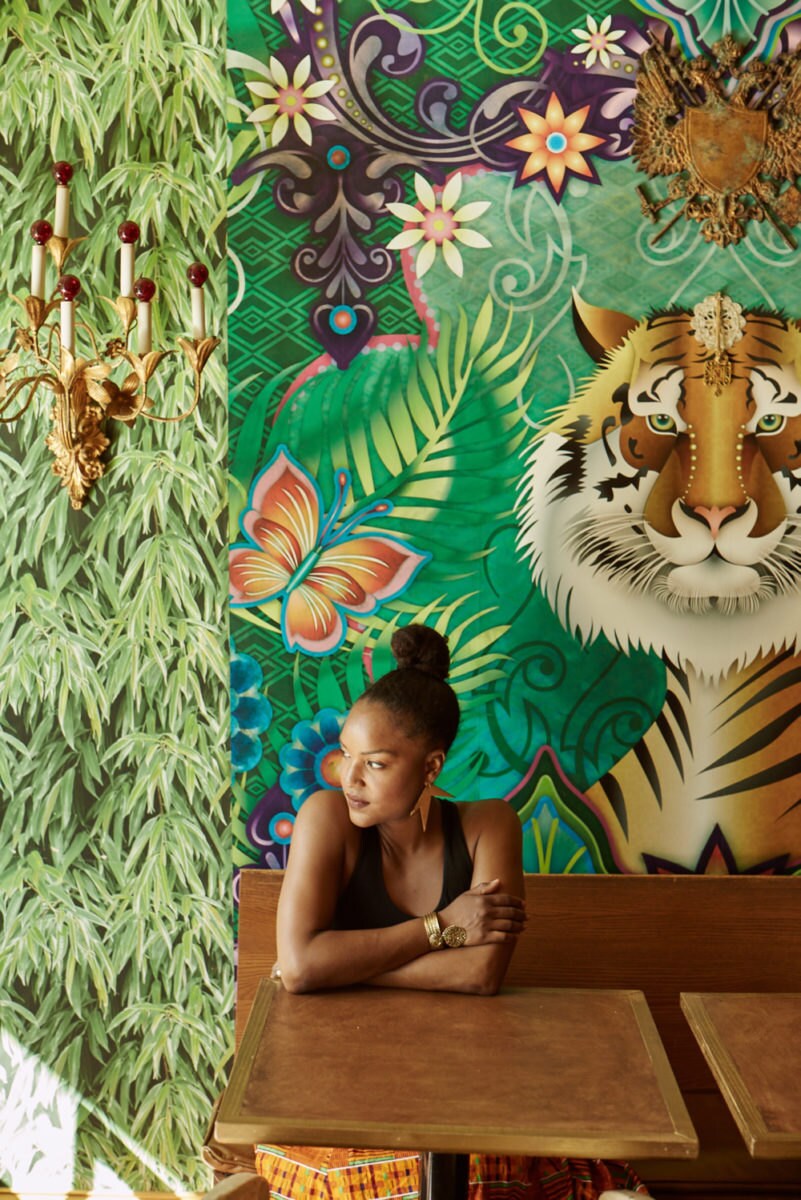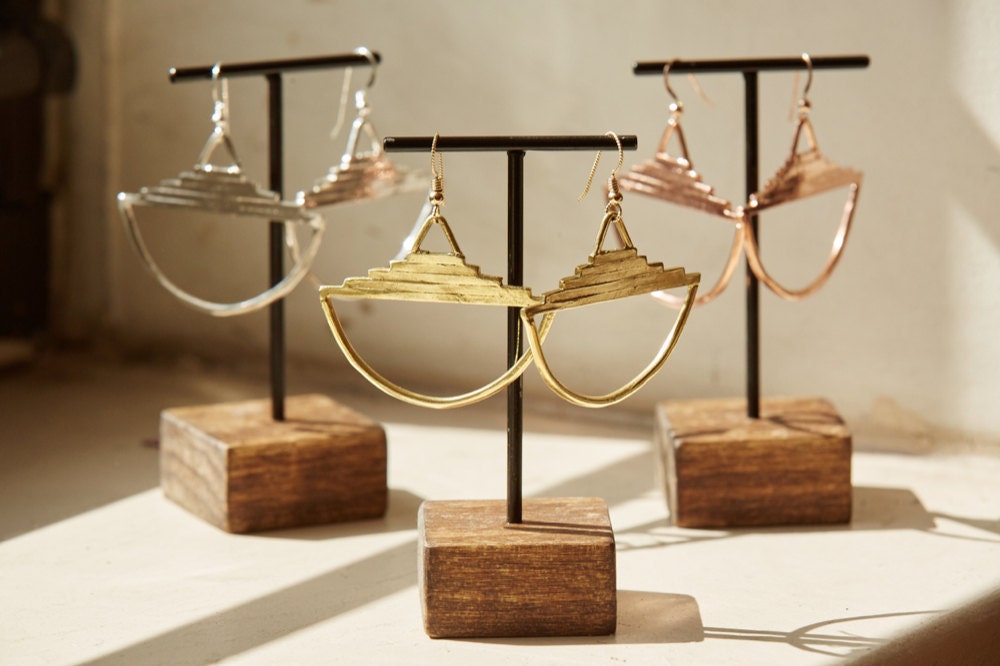 1pm Mid-day break
I have lunch at home as often as possible, but when I go out for a lunch date,
Chai Wali
is one of my favorite restaurants in the neighborhood. The food is healthy and affordable, and the space is gorgeous. I'm so impressed by how perfectly they've executed their design aesthetic. I also love working out in the gym and riding my bicycle around Central Park; it's a great way to push aside the pressures of running my business and focus only on what I'm doing in that moment. Afterward I feel strong, accomplished, happy, and ready to dive into the next item on my to-do list.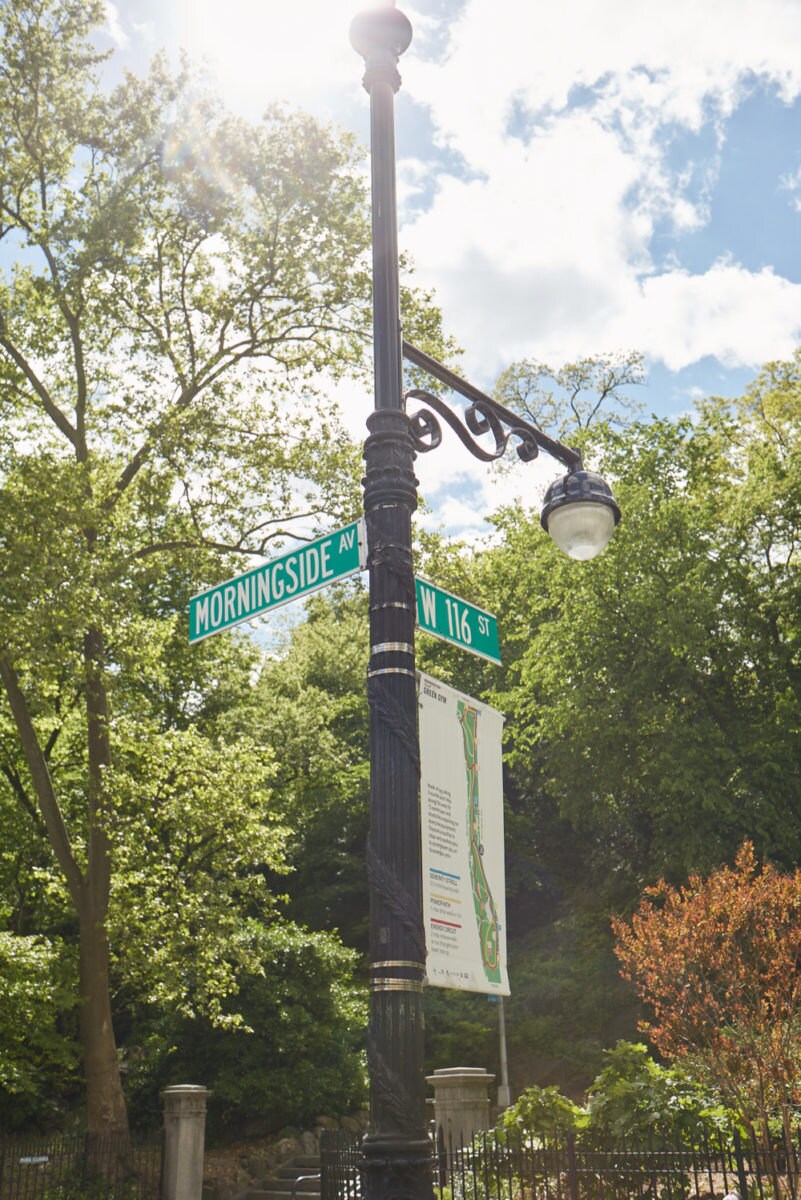 2pm Nature fix
I live across the street from Morningside Park, which is an ideal place to walk and think—there's so much texture and visual inspiration there. I detour through the park whenever I can. When you live in New York City, the chance to surround yourself with greenery is priceless.
3pm Supply run
For some of my jewelry pieces, I carve molds out of wax and send them out to be cast in metal. The caster I use most is in Midtown Manhattan, a block away from the photography school where I teach. I love when I have weekday classes there, because I can drop by the caster and then go teach, all in one trip.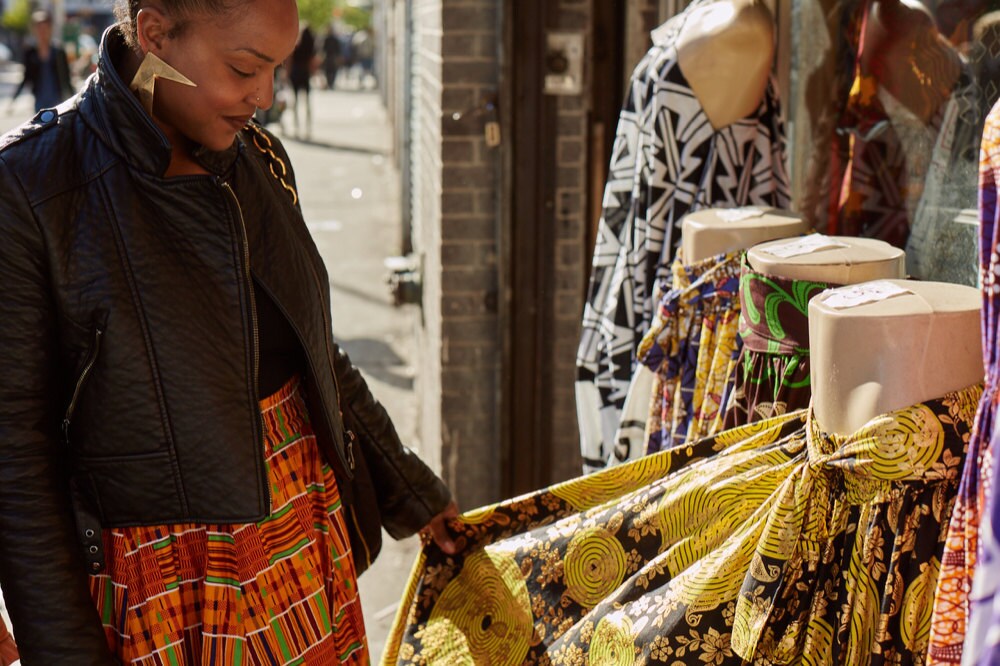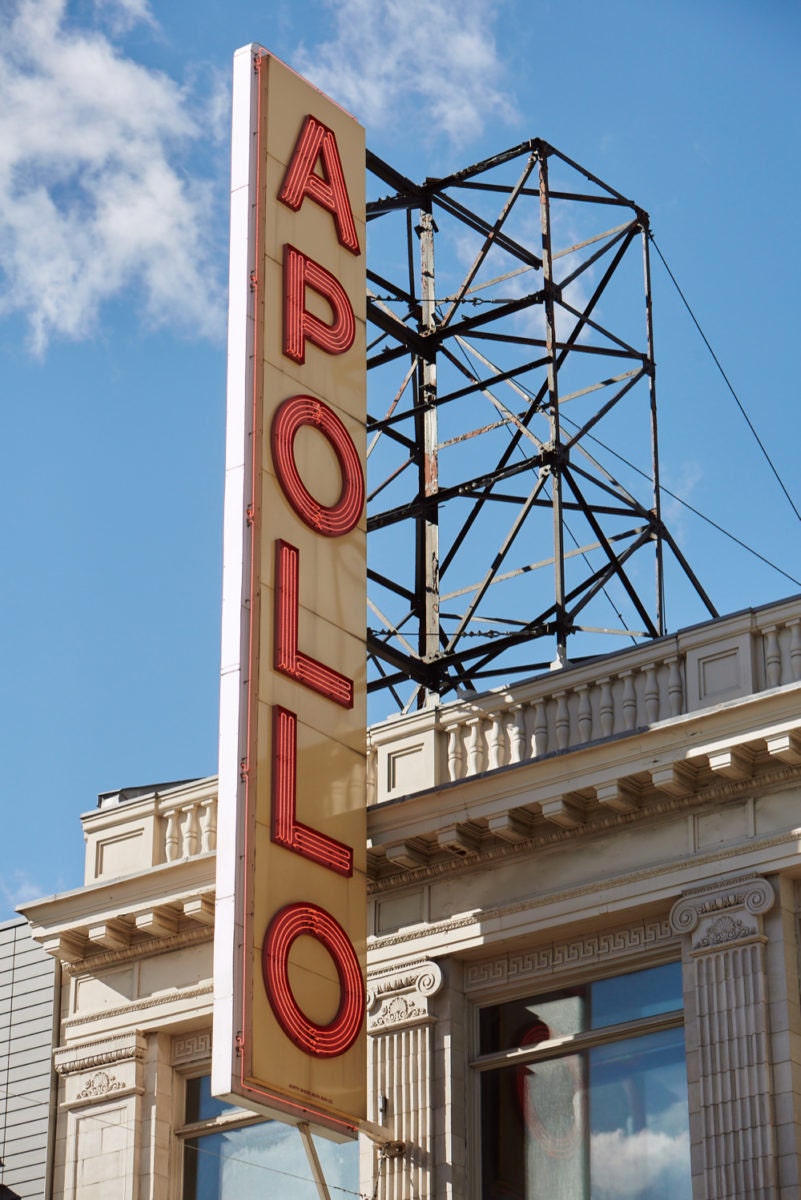 4pm School's in
Currently I'm teaching two beginning black and white darkroom classes at the
International Center of Photography
. Throughout my life, being in learning spaces with other people who have the same natural drive and passion has been important for me. Hands down, the thing I get the most gratification from in my creative life is the opportunity to build community.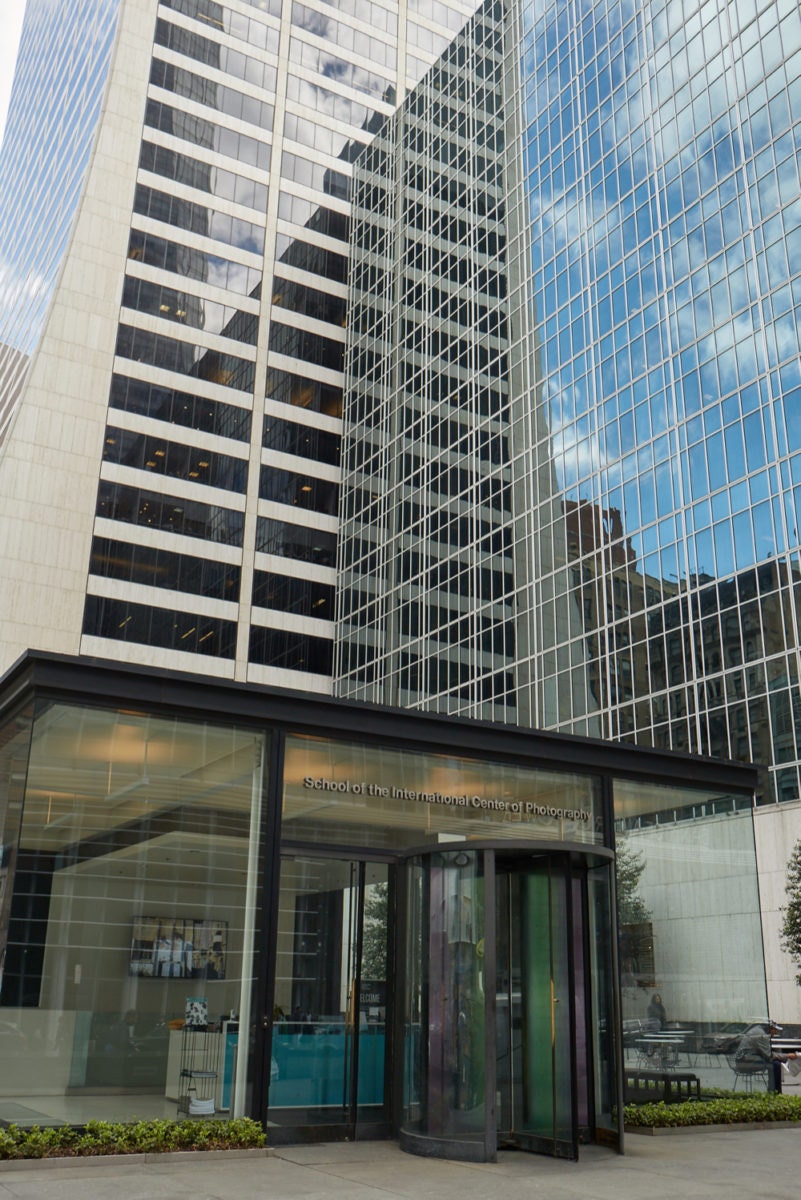 7pm Time to unwind
I'm a member of my local community garden, and I love planting vegetables and herbs to cook with. It's all kind of the same idea: exploring the possibility of what we can create. I typically water my plot in the afternoon or evening, when the sun has passed its peak. Ending my day in the garden is one of my favorite pastimes.
8pm Nights and weekends
Running a small business can be overwhelming, so every now and then I have to give myself a break to be inspired by someone else's craft. I often check out museums on the weekends—I love Uptown Fridays at the Studio Museum in Harlem, a summer series with a dance party in the courtyard, free guided tours, and live performances.
Photographs by Cody James.