Ghoulish doesn't have to mean garish. Strike a balance between chilling and chic with this DIY skeleton wreath by Aunt Peaches.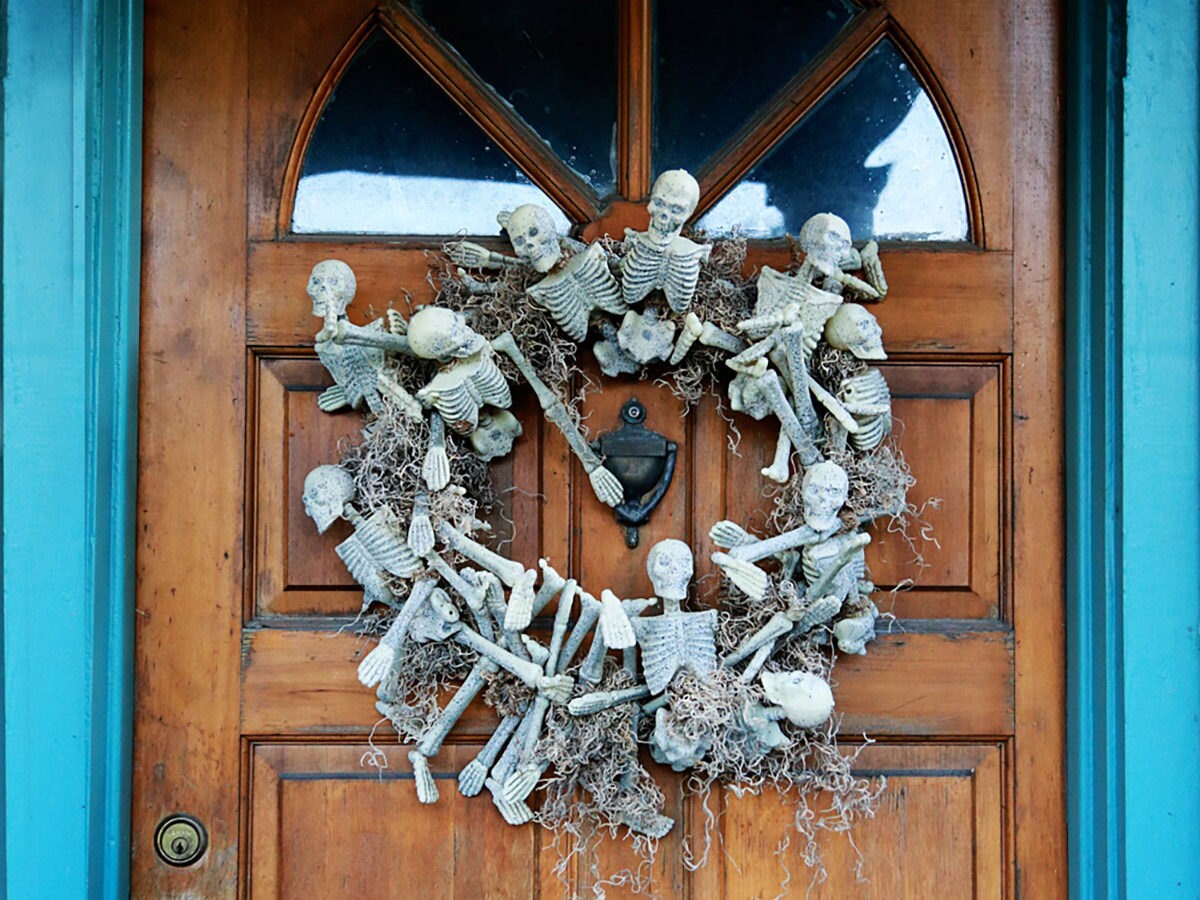 Halloween decor
can take many shapes and forms, but if you're only going to do one thing to decorate this year, make it a festive
wreath
to welcome trick-or-treaters. A skeleton wreath like this one is anything but cutesy—but not so scary that the kiddos will steer clear of your front porch. It's easy, inexpensive (I made this one for less than $20), and will keep for years to come. What's not to love?
You will need:
Wire wreath form with pipe cleaners attached
Pipe cleaners (if your wreath form doesn't already have them)
Stone-textured spray paint (found at most hardware stores)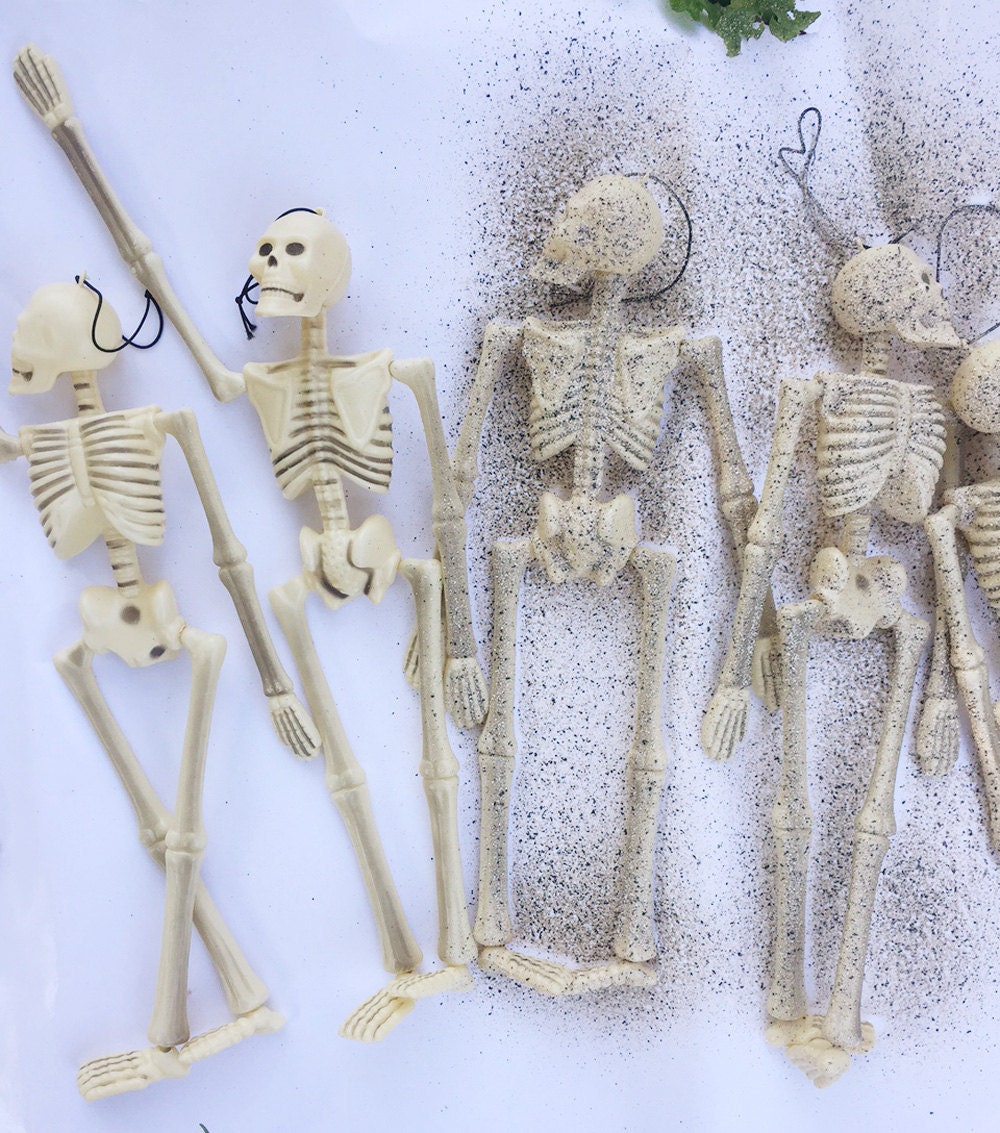 Step 1: 
Working outdoors or in a well-ventilated area, use a few coats of textured-finish stone spray paint to give the skeletons an aged look. Don't worry about even coverage—but do give the skeletons 15 minutes to dry between coats.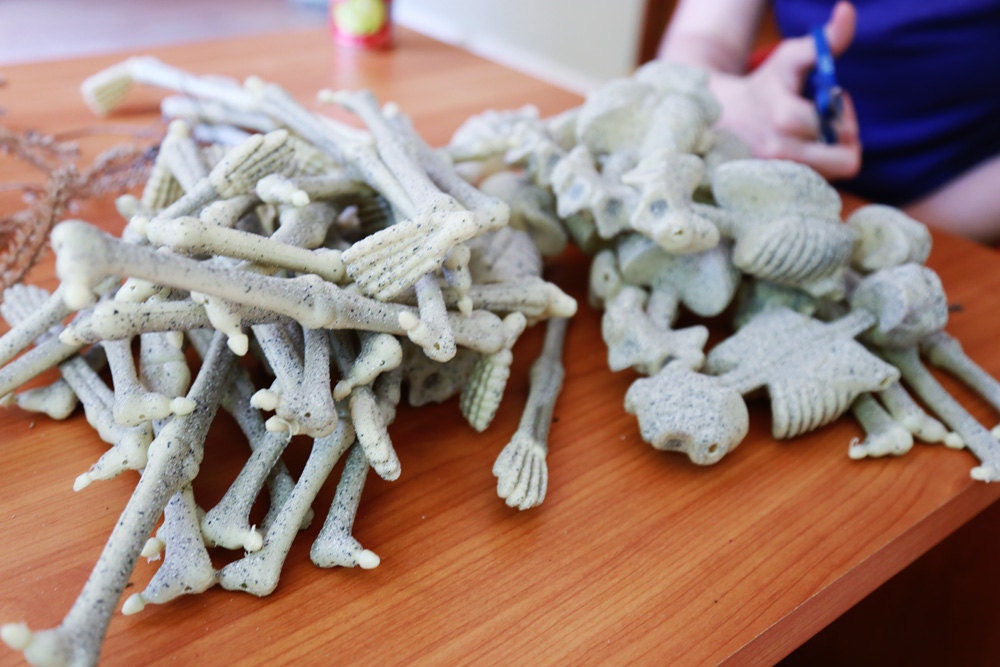 Step 2:
 Once the skeletons have dried, remove the arms and legs and gather them in a pile.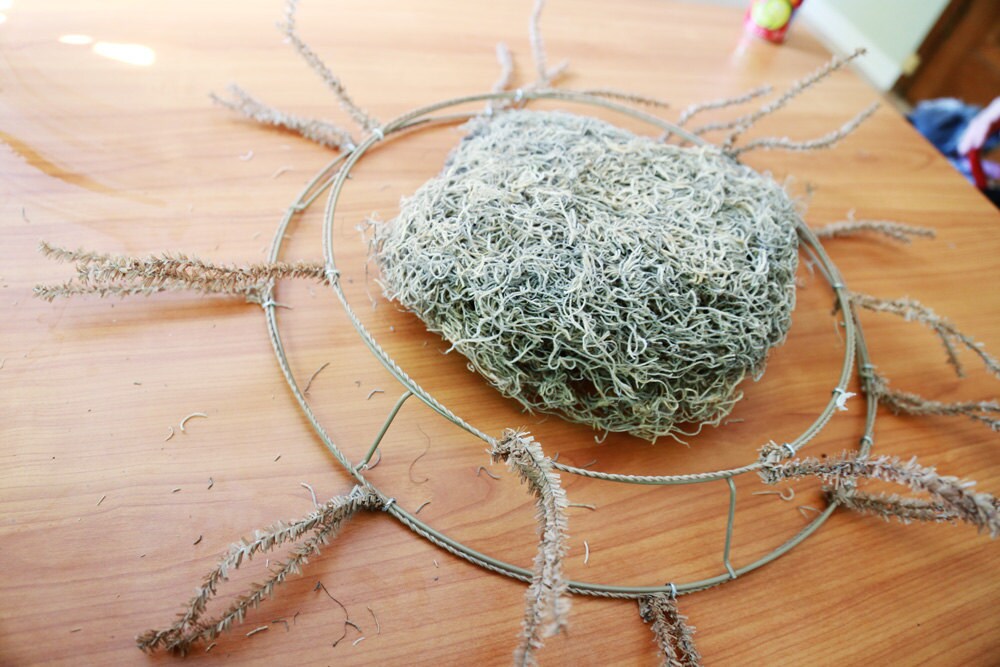 Step 3:
 On a flat surface, spread out the pipe cleaners attached to the wreath form. If you purchased a wreath form without pipe cleaners, now would be a good time to add them. Space the pipe cleaners evenly around both the inner and outer rings of the wreath form, then secure each one at its center so that its two ends extend out in a V.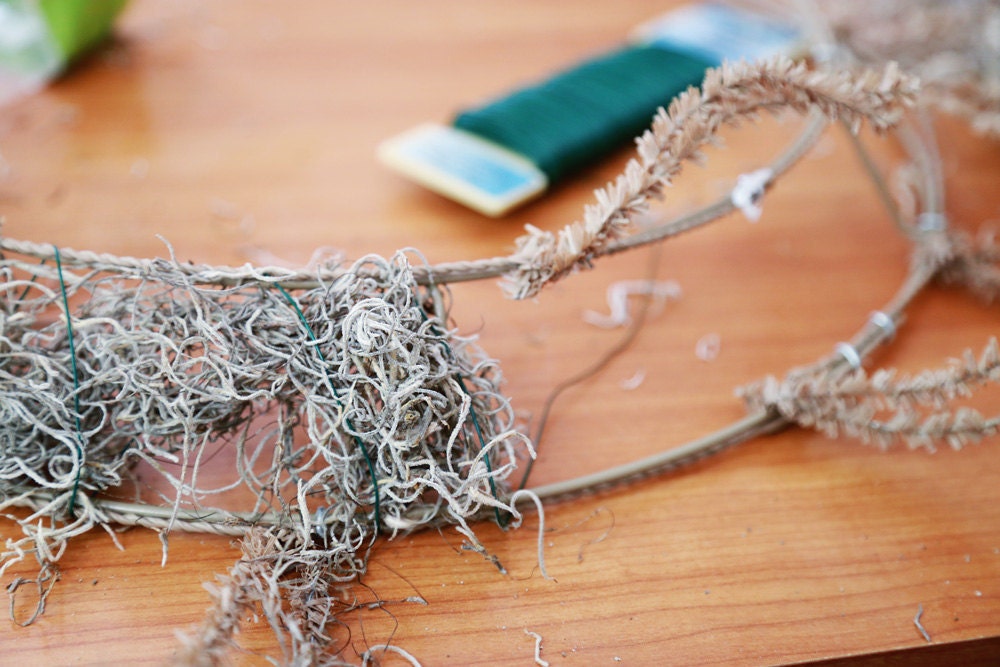 Step 4:
 Tightly wrap the wreath form with floral wire so that the coils of wire are no more than an inch or two apart. Set aside roughly a fifth of the Spanish moss (to be used in the last step), then tuck the rest of the moss into the floral wire, adding clumps of moss approximately every three inches. Don't worry if there are gaps—you'll fill them in shortly. After applying moss to the entire wreath, secure the two ends of the wire and tuck them into the moss.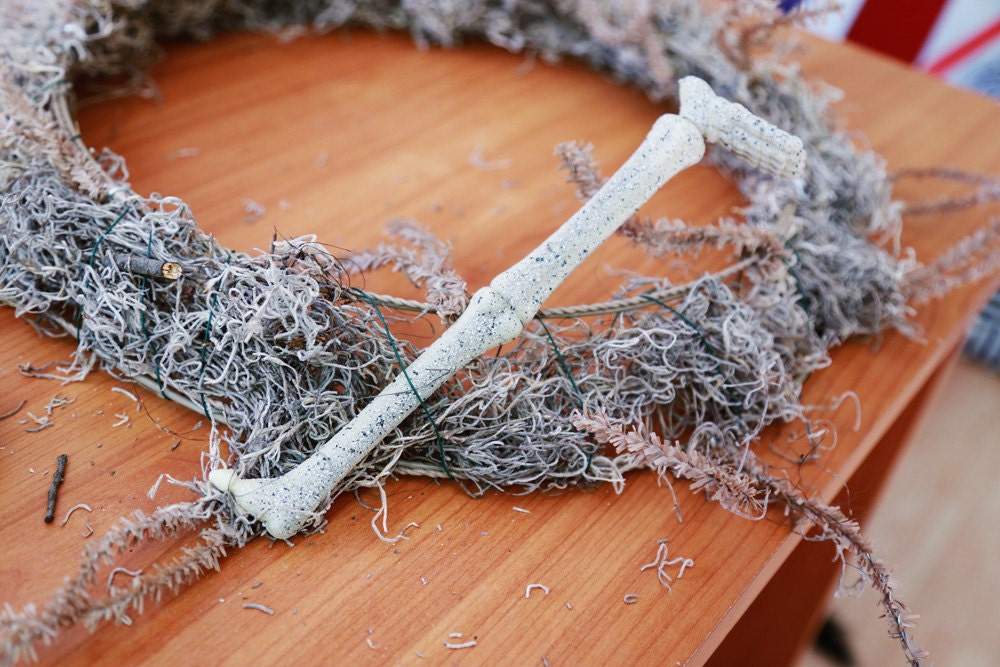 Step 5:
Grab a single skeleton leg and slip it between the floral wire and the wreath form. It should be a tight fit, so reposition it as needed until you're confident it's secure.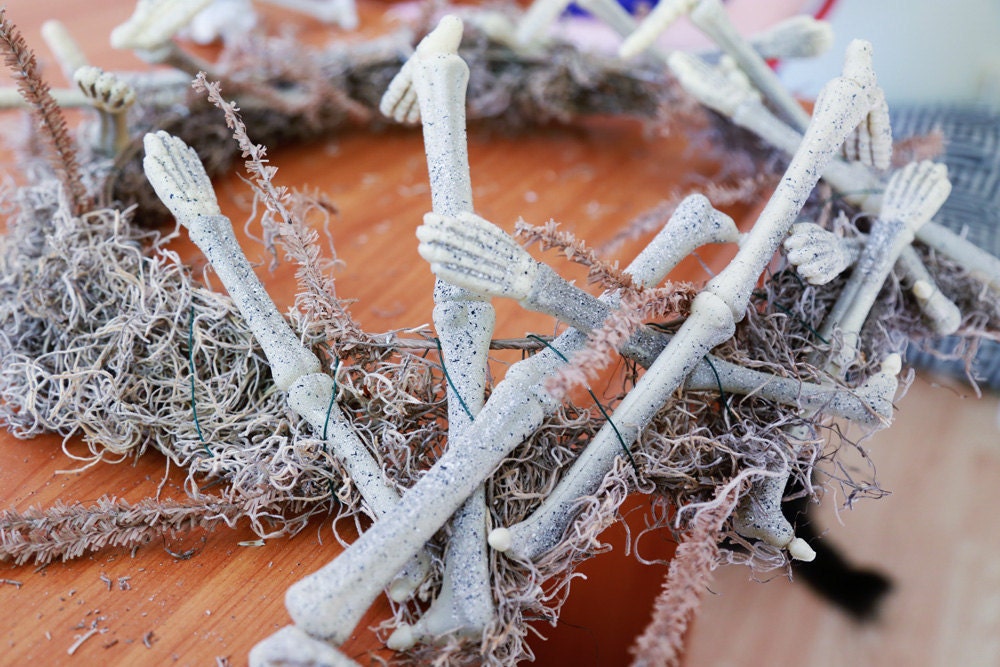 Step 6:
Continue looping legs and arms under the wires, following a crisscross formation. The more feet and hands facing outward and upward, the better!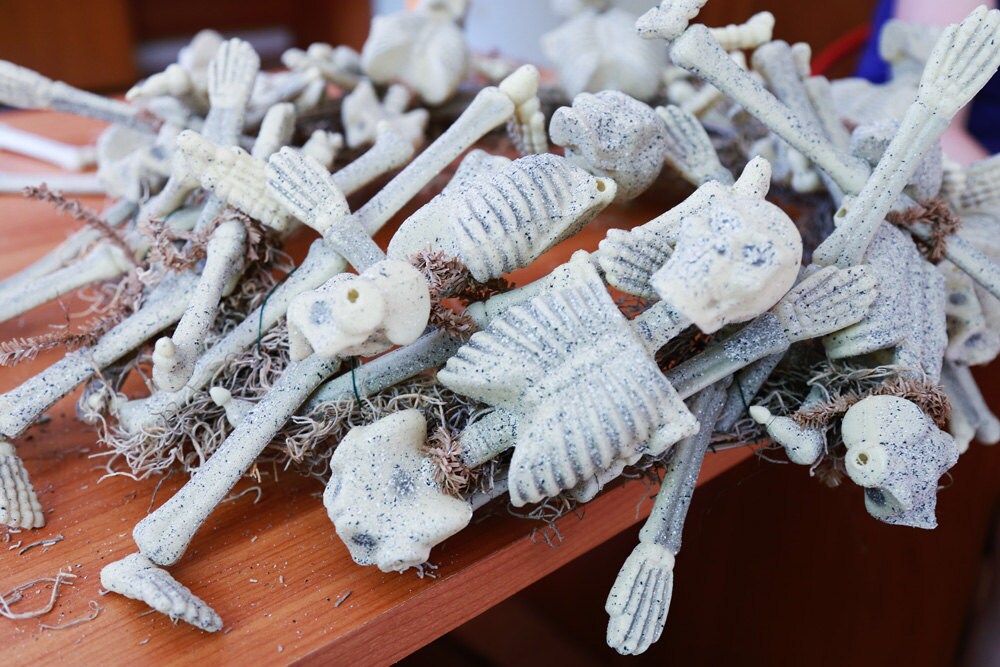 Step 7:
After all the arms and legs have been put in place, use the pipe cleaners to secure the head and abdomen pieces. (For this wreath, I oriented most of my skeleton heads in the same direction—up.)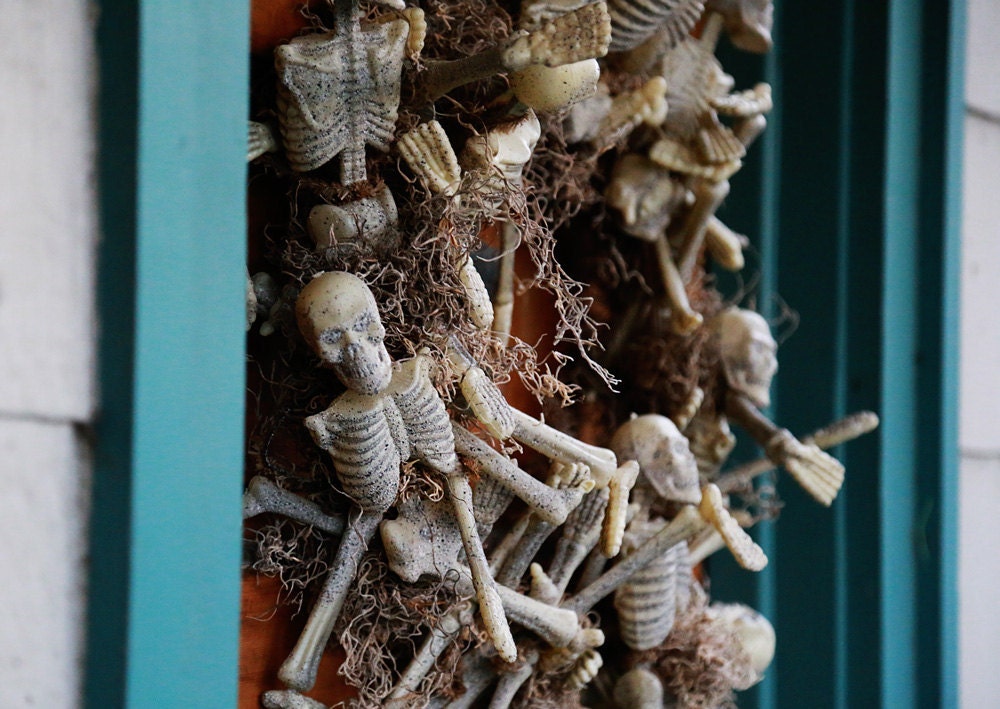 Step 8:
Hang the wreath where you'll display it and check for any awkward spots or exposed wires. Finish by adding the last of the moss you reserved earlier. If you have enough leftover moss, consider adding some long tendrils for extra creepy flair.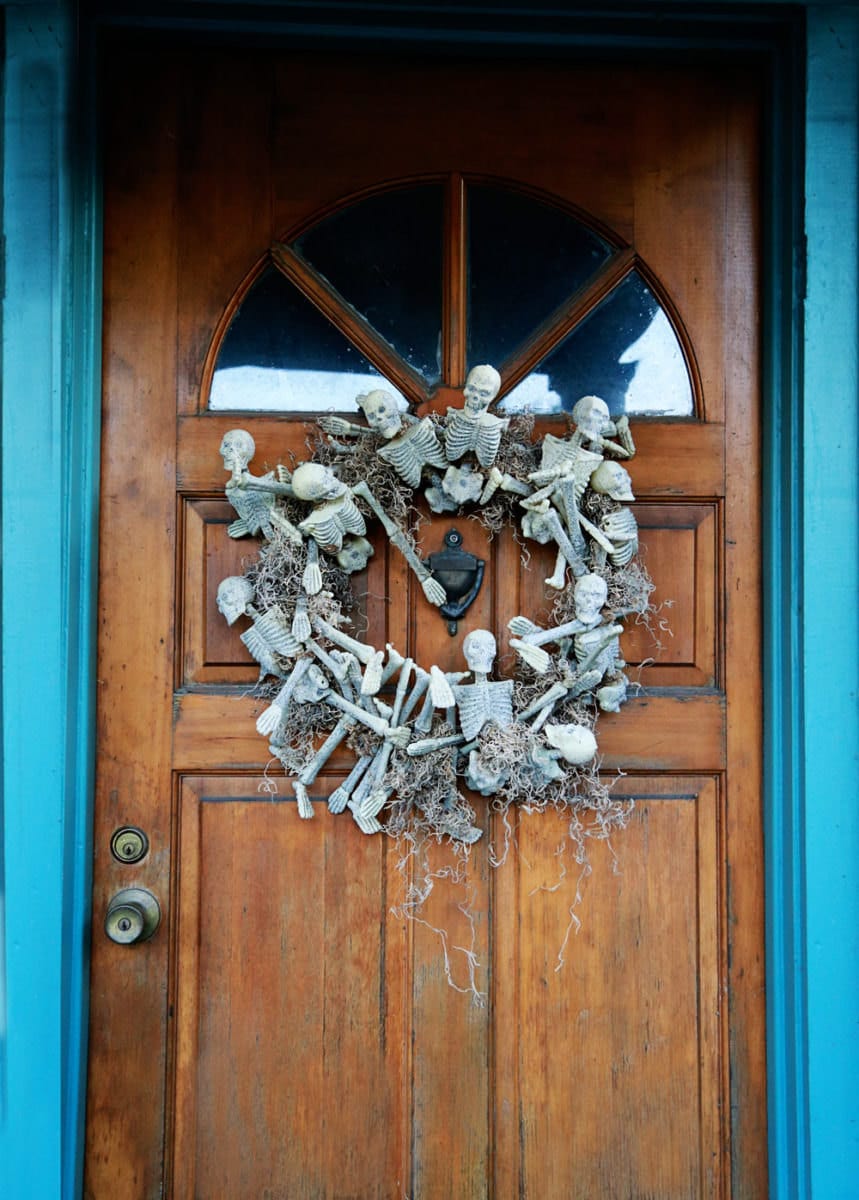 And that's it. Well done! Happy Halloween!
All photographs by Aunt Peaches.