MythBuster host Adam Savage shares why "Etsy is one of the favorite things in my life" and makes himself available to answer your questions.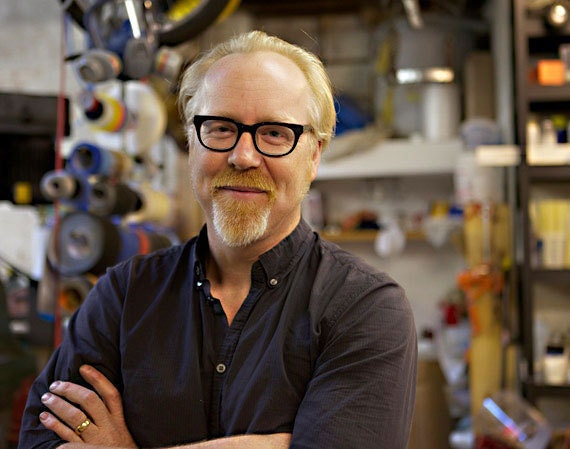 Adam Savage, along with his fellow movie-industry veteran Jamie Hyneman, hosts
MythBusters
, the Discovery Channel show that challenges urban myths in hilarious and often visceral ways. A self-described "high functioning hoarder," Adam recently shared his love for all things Etsy in the "visual cacophony" of his home studio. This is an excerpt from his podcast, including a couple of his Etsy favorites. The full video is included at the end of this post.
Here's what Adam had to say.
It thrills me to surf Etsy. Etsy is to me one of those communities that demonstrates that small scale manufacturing can work as a business model because you've got people who have viable production lines of small runs. For example, I am holding a cane that I bought on Etsy. It has a beautiful octopus cane topper. I bought the cane and it had a resin top;  I loved the look of it, but it just needed some heft. So I wrote to the guy on Etsy who made 
this
 and I said, "I love this, but I want one in metal, what can we do?" He said, "Actually, I'm making some in stainless steel. I'll run one for you." I bought this beautiful piece of zebra wood that I turned and put the octopus on. So now I have this object, but more than that, I was able to communicate in this lovely, gracious way with the sculptor and the maker. This octopus cane is one of my favorite things.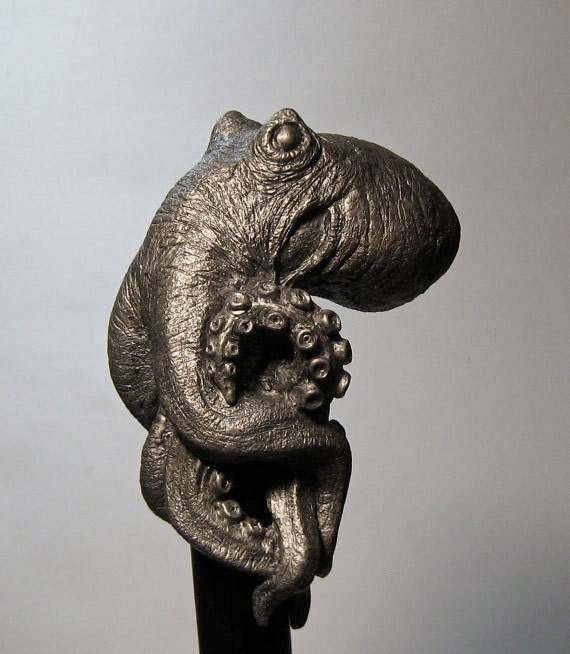 %3Cp%3E%3Ca%20href%3D%22http%3A%2F%2Fwww.etsy.com%2Fshop%2FDellamorteco%22%20target%3D%22_self%22%3EDellamorteco%3C%2Fa%3E%3C%2Fp%3E
There are always these things I look for, like, "Oh, I wonder what someone is doing with
Hellboy
." Well, one of the things that Etsy is lousy with – lousy in the sense of there's an enormous amount of them – is 
knitted Hellboy caps
 with the horn stubs knitted into the cap. Sometimes I look for mid-century modern, sometimes I look for old British naval stuff, whatever I might be interested in at the time. The site is really well laid out and communicating with the sellers is a cinch.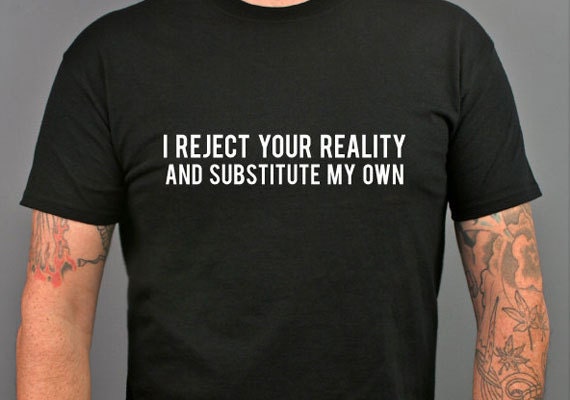 %3Cp%3E%3Ca%20href%3D%22http%3A%2F%2Fwww.etsy.com%2Fshop%2FLucidDecals%22%20target%3D%22_self%22%3ELucidDecals%3C%2Fa%3E%3C%2Fp%3E
[On other sites] prop collecting is often a long term exercise in disappointment, because you buy something and it comes and you're like, "Wow, the pictures looked so much better." But pretty much I've always been really ecstatic with what I've gotten on Etsy and the service I've gotten from the sellers. Like I bought a present for my wife, a really big 19-inch diameter mortar and pestle. And the Etsy maker turns out to have a friend who is traveling to San Francisco. They're going to hand-deliver it because they happen to be driving down here for a show!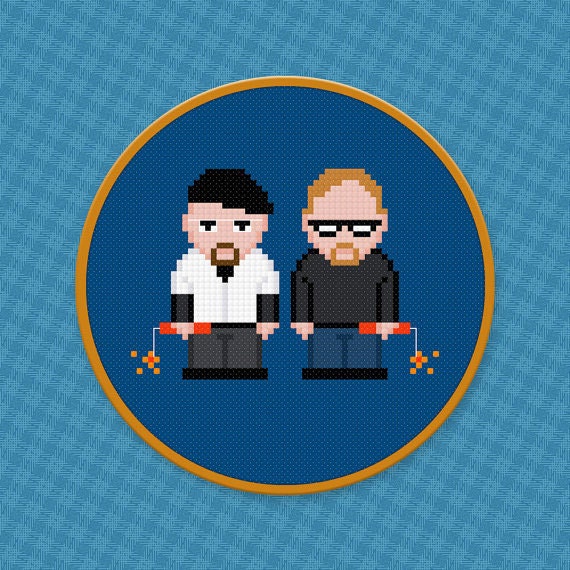 %3Cp%3E%3Ca%20href%3D%22http%3A%2F%2Fwww.etsy.com%2Fshop%2Fpixelpowerdesign%22%20target%3D%22_self%22%3Epixelpowerdesign%3C%2Fa%3E%3C%2Fp%3E
I was very seriously a sculptor in my early twenties when I moved to San Francisco in the early '90s, and Etsy strikes me as exactly what I would have been doing back then if it had existed. I'm still not sure what the web is really great for, but among the things that give me a harbinger of what it really could do are things like Twitter and Etsy – business models that no one ever considered until these models showed up. I can't stress it enough, Etsy is one of my favorite things in my life.
Do you have a question for Adam? He wants to hear from you! He says, "I've gotten so much from Etsy over the years. If anyone in the Etsy community has any questions they would like me to answer, I will do my best to answer them in the next couple weeks."
Leave your questions in the comments, and stay tuned for a follow up interview!
In the meantime, be sure to watch the complete video:
http://www.youtube.com/watch?v=N4fPRvKAidk&feature=player_embedded