Add these tasty treats to your centerpiece or place settings to bring a dose of rustic charm to your next gathering.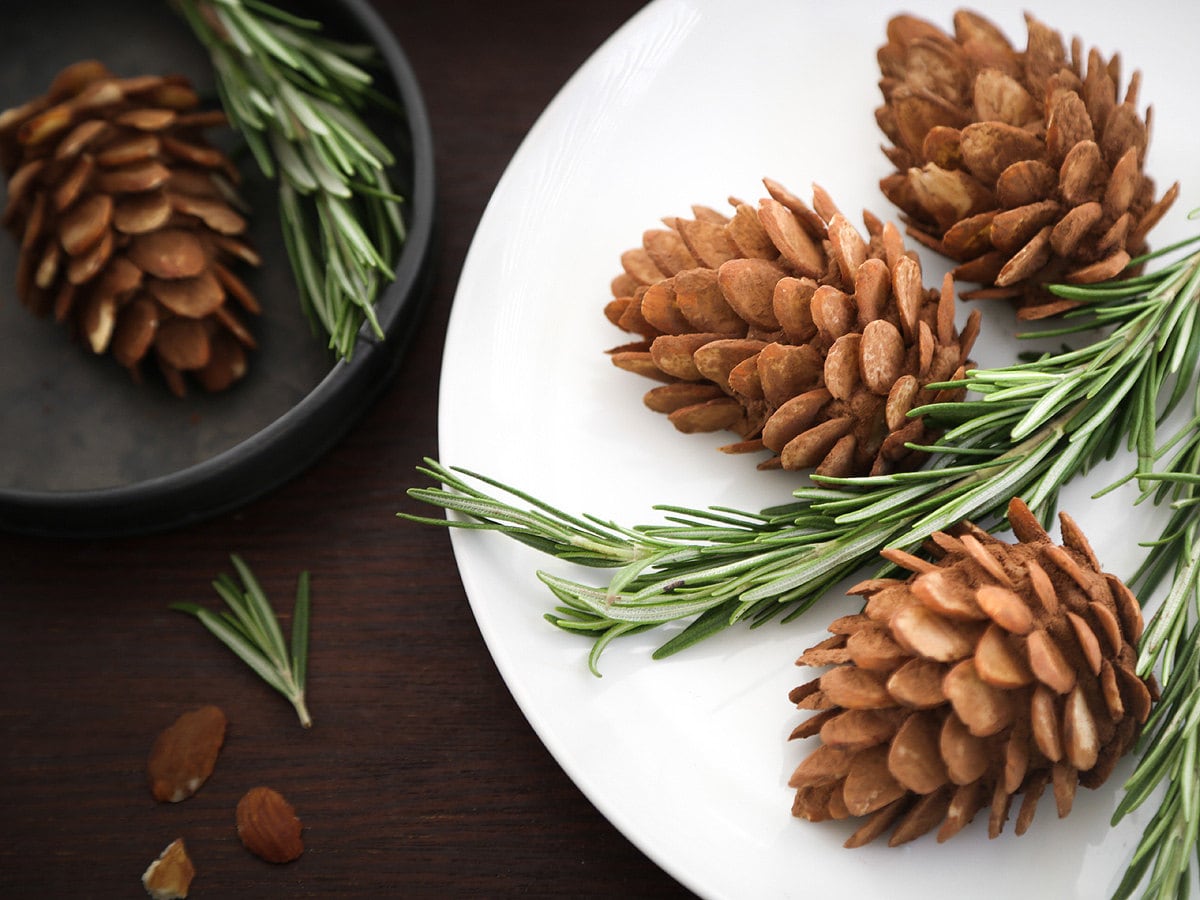 When it comes to seasonal decor, it's hard to top the simple beauty of pinecones—whether they're nestled in a holiday wreath or piled in a basket as an eye-catching centerpiece. And while there's no shortage of ways to trim your tabletop with these iconic accents, why not go one better and whip up an edible pinecone version? These cocoa-dusted almond pinecones begin with a batch of delicious homemade almond paste; layers of almond slices mimic the edible pinecones' rigid scales. Integrate these tasty treats into holiday place settings to add a dose of rustic charm to your next gathering. Ready to get started?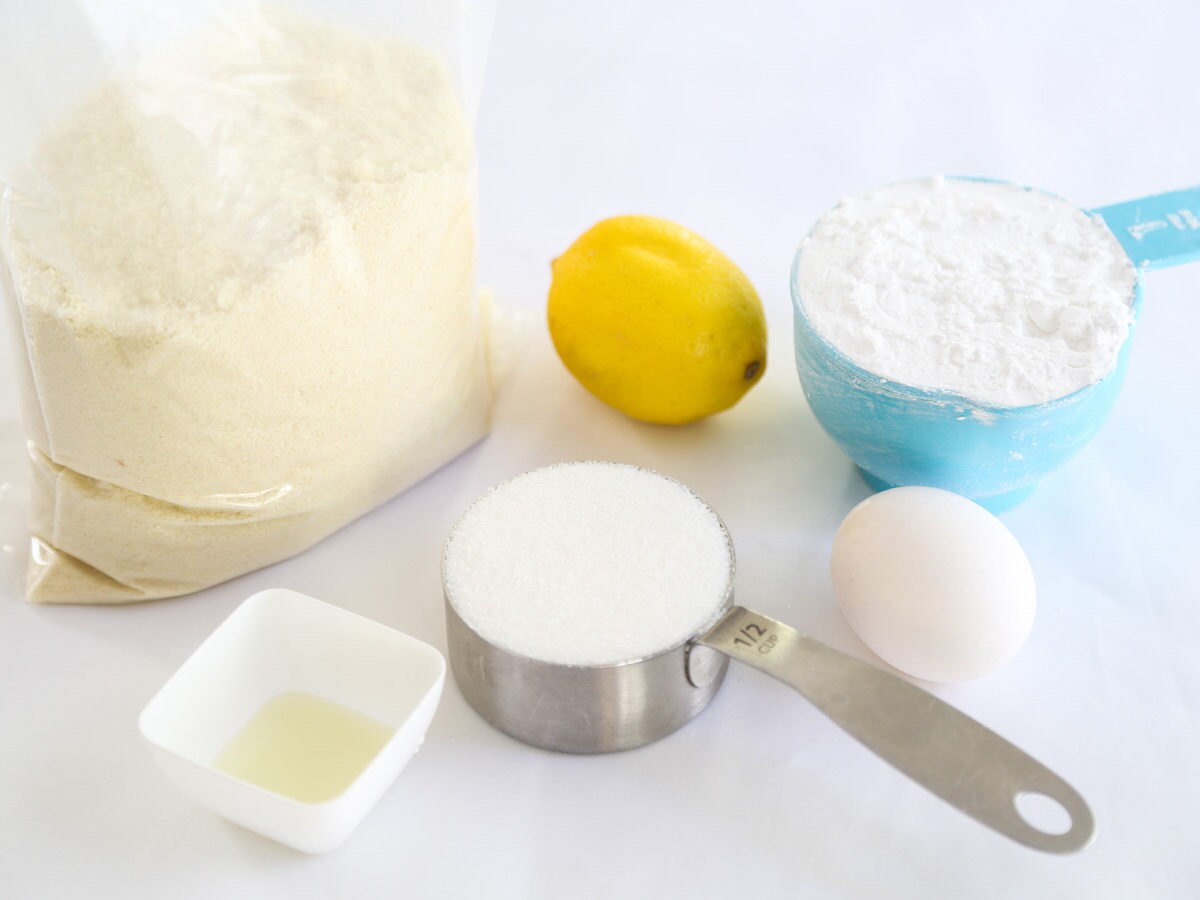 For your edible pinecones, you will need:
2 1/2 cups almond flour
1 cup confectioners' sugar
1/2 cup superfine sugar
1 teaspoon lemon juice
1/2 teaspoon almond extract
1 egg, beaten*
4 cups sliced almonds
Dark cocoa powder for dusting
*Be sure to use eggs that have been pasteurized to destroy bacteria. You can also substitute 2 ounces of reconstituted egg whites or meringue powder for the raw egg.
Step 1: Mix your almond pinecone ingredients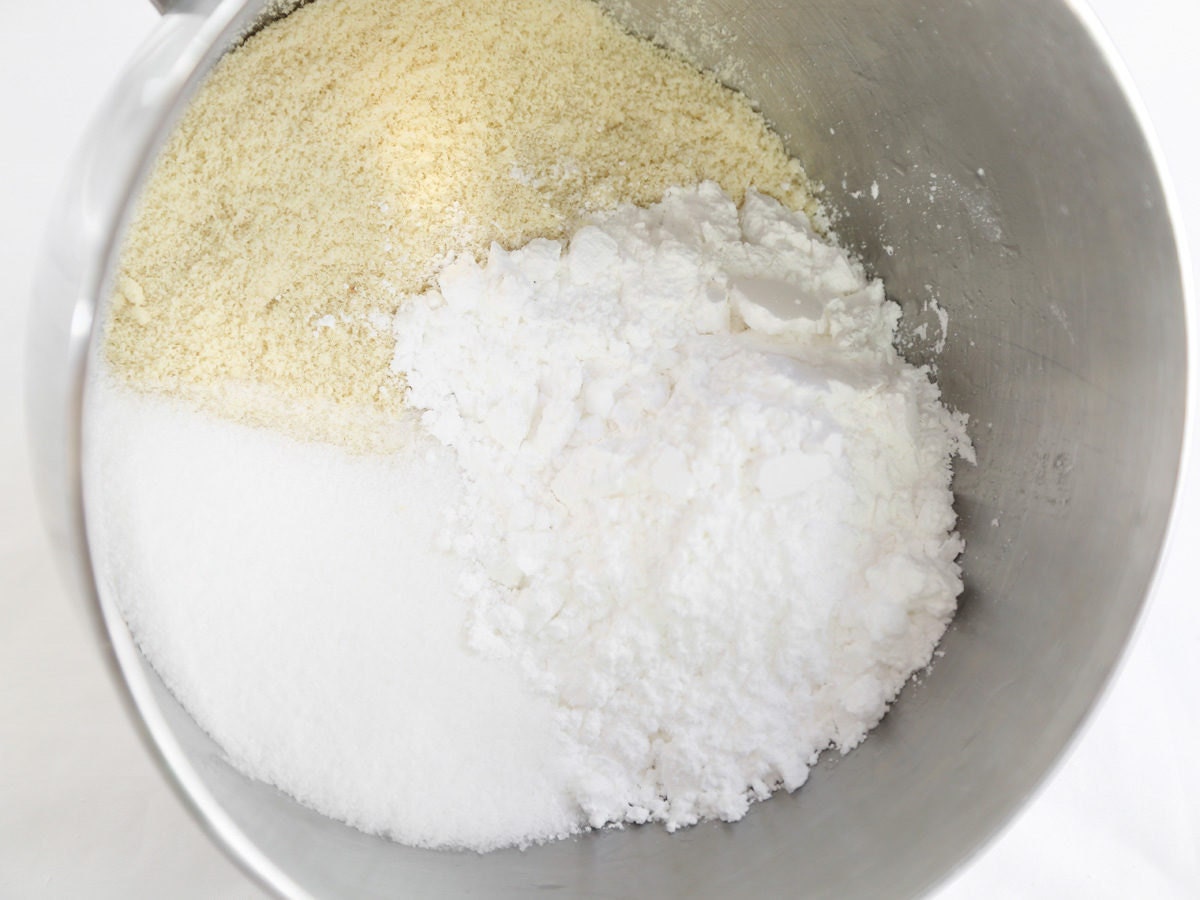 In the bowl of an electric mixer, whisk the ground almonds, confectioners' sugar and superfine sugar to make the almond paste. Add the lemon juice and almond extract; whisk again.
Step 2: Process with dough hook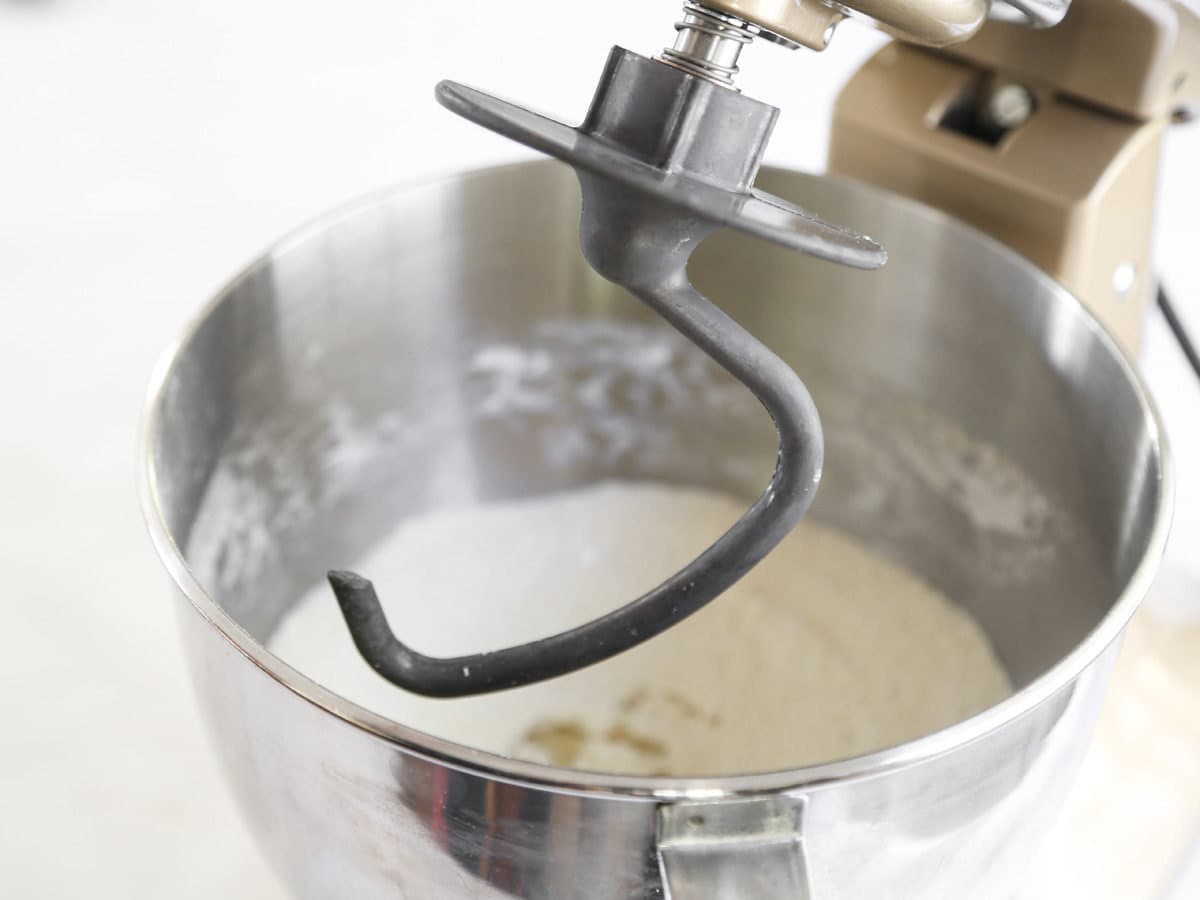 Attach the dough hook to the mixer and mix on low speed while slowly adding the beaten egg. Increase the speed to medium and knead until the edible pinecone dough clumps together. Don't have a mixer with a dough hook? Simply knead the almond pinecone mixture by hand for five minutes or until thoroughly combined.
Step 3: Refrigerate dough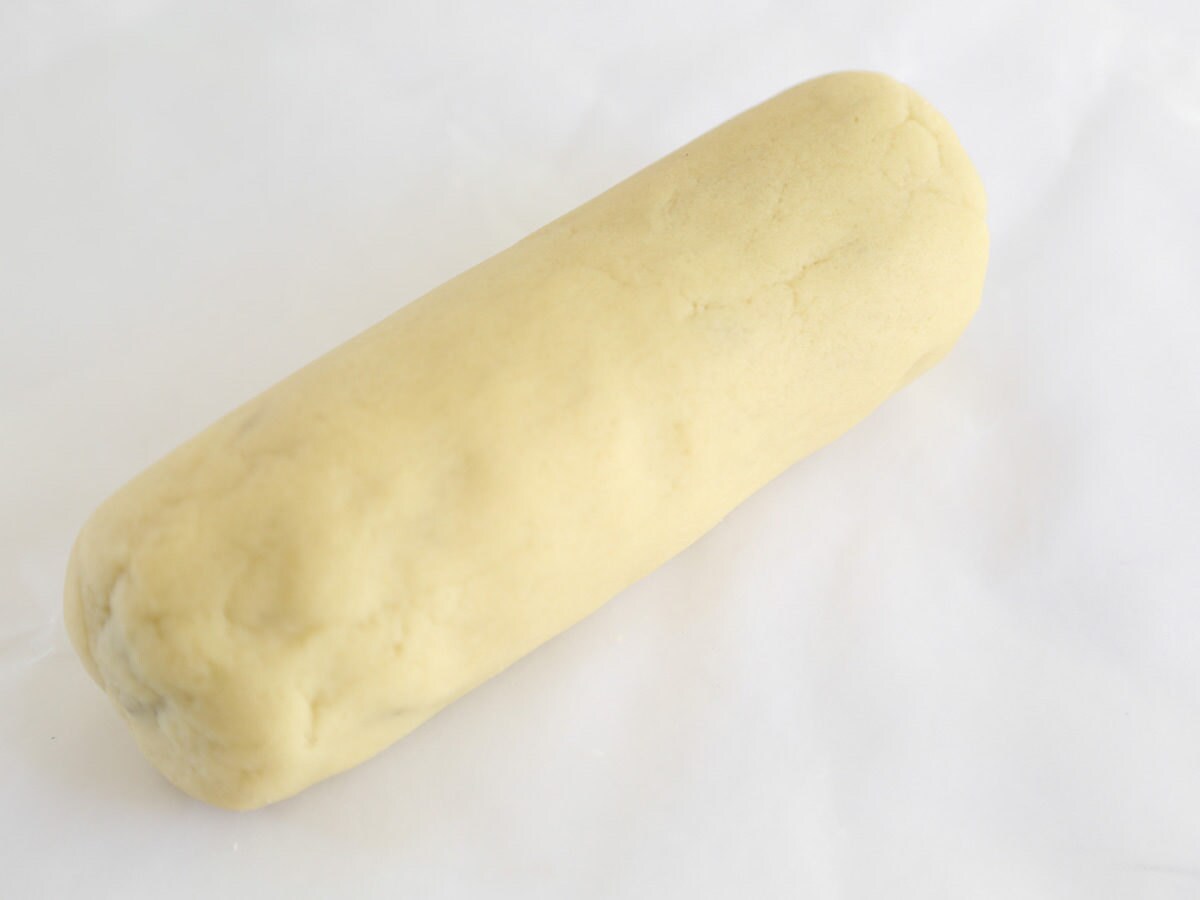 Turn the dough out onto a piece of waxed paper and roll into a log. Use the paste immediately, or cover with plastic wrap and store in the refrigerator (make sure to bring the paste to room temperature before using).
Step 4: Form pinecone base using almond paste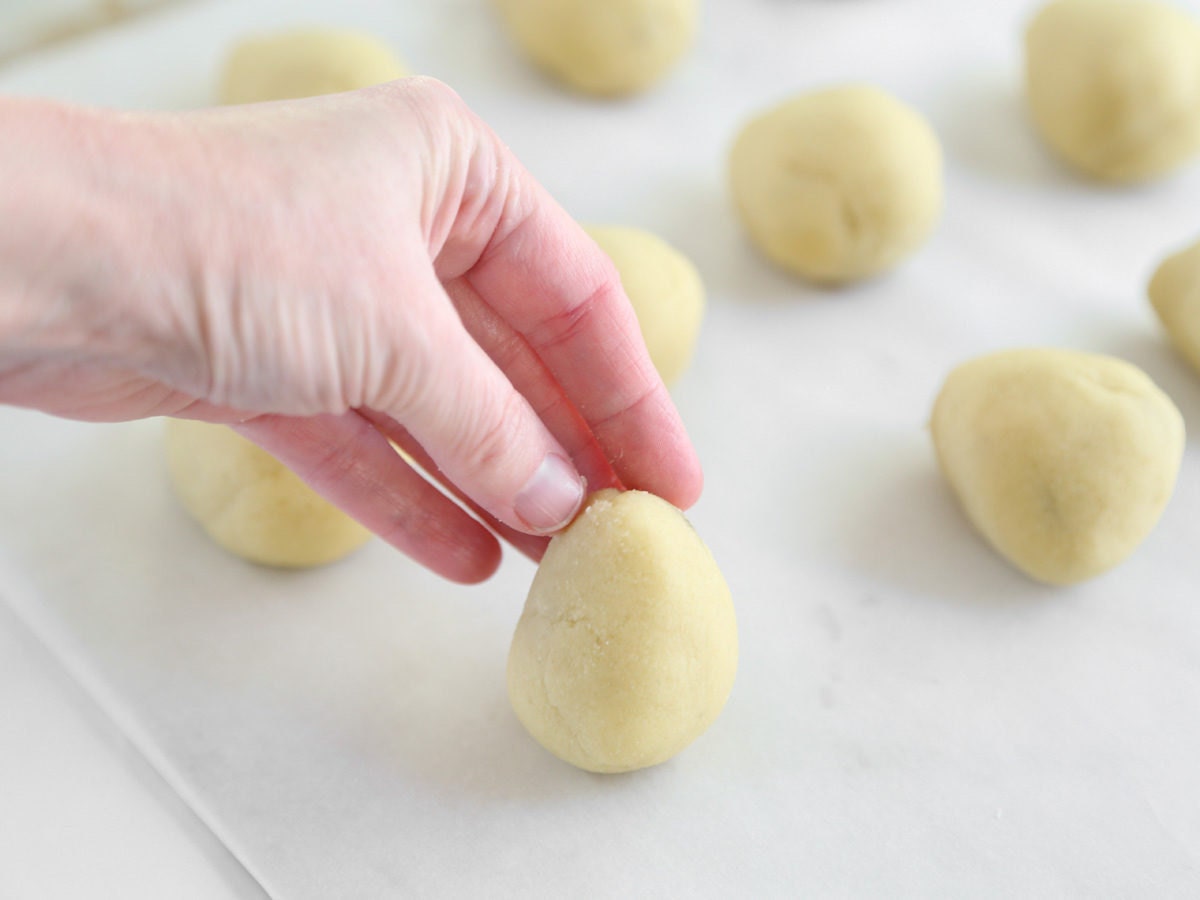 Line a baking sheet with parchment paper, then roll two tablespoons (about 2 ounces) of almond paste between your palms to make a ball. Form one end of the ball into a narrower curve to create an egg shape.
Step 5: Flatten base of pinecone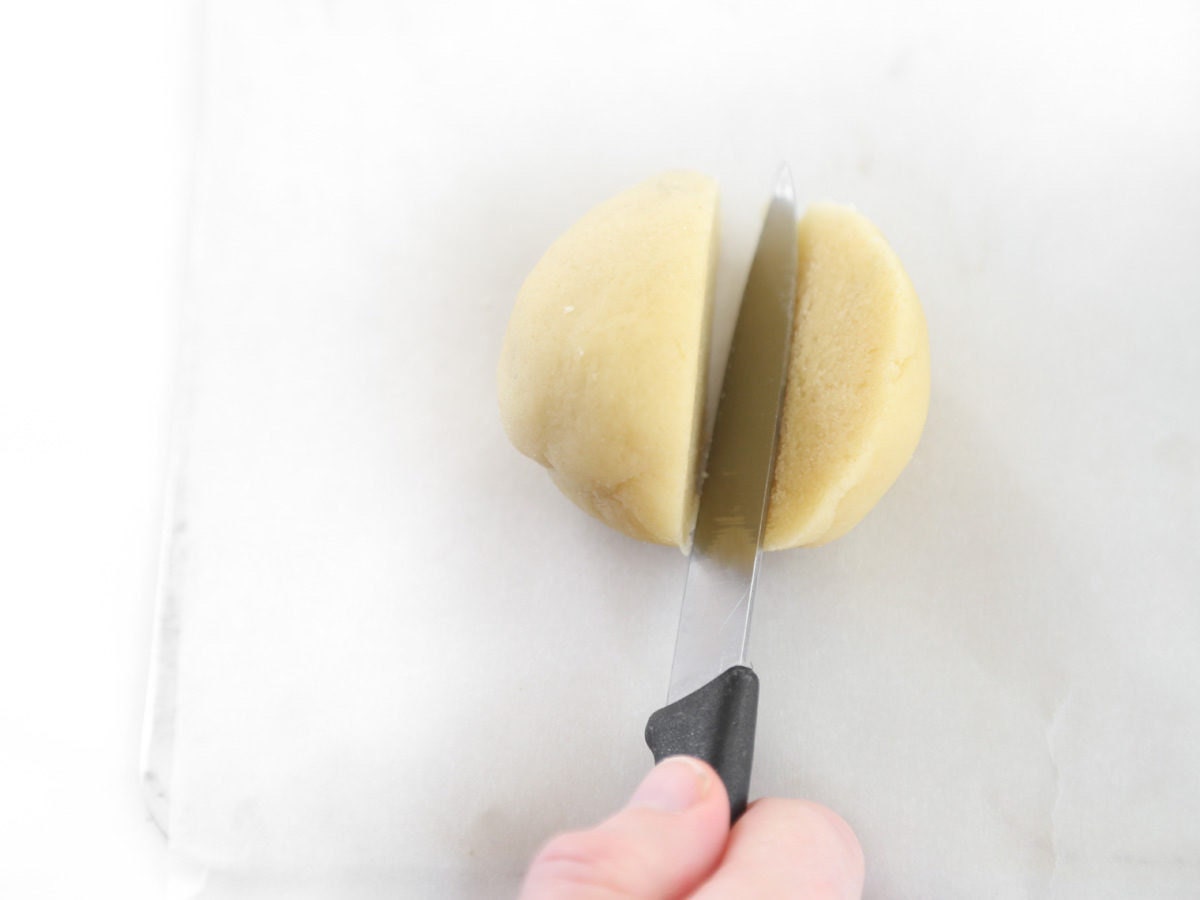 Cut away one third of the egg-shaped ball with a small knife so it lays flat, then transfer to the baking sheet; the leftover paste can be used to start the next ball. Repeat the process until you have used all of the paste. (When you've finished, you should have about 16 pieces.) Cover the dough shapes with plastic wrap so they don't dry out.
Step 6: Add almond scales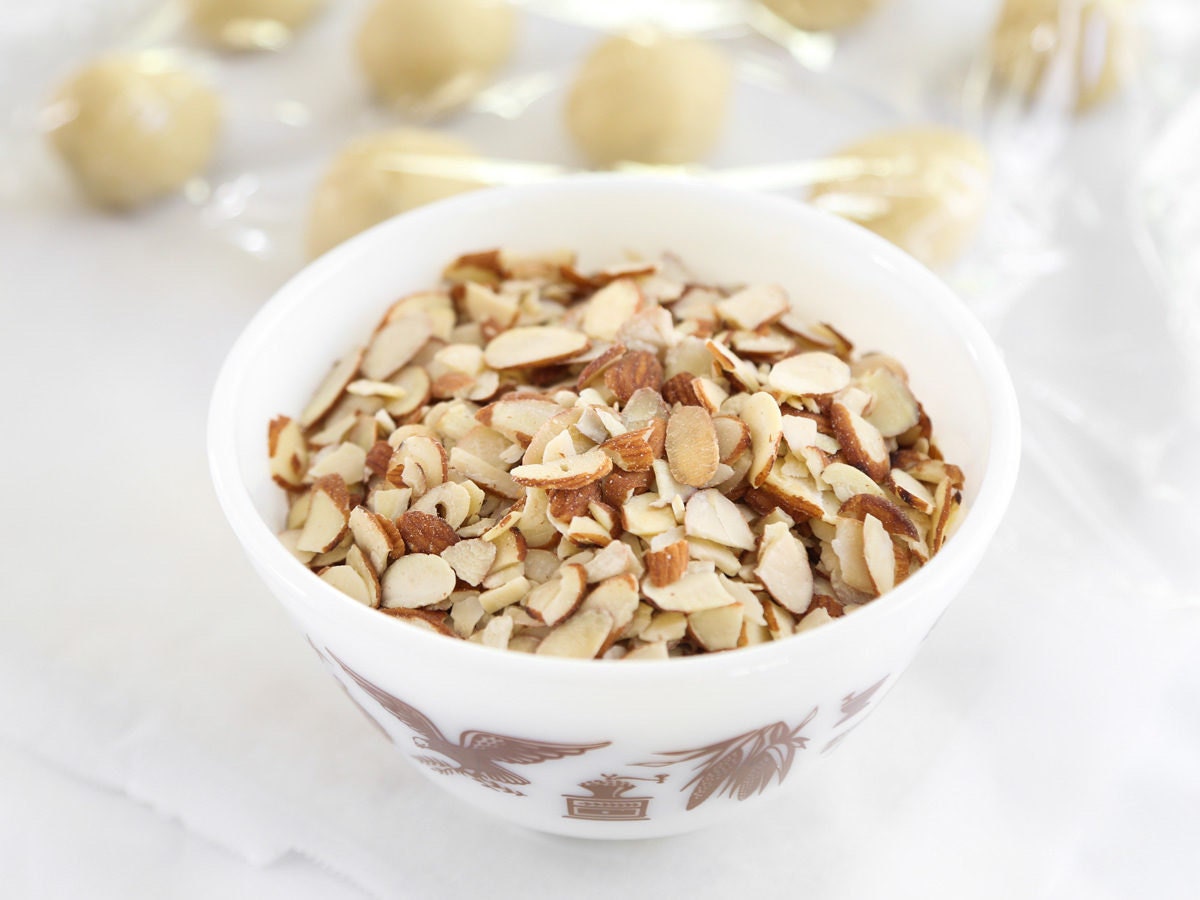 Pour the almond slices into a large bowl or scatter on a plate so you can easily pick out whole slices; avoid using the broken pieces for your decorative scales. Working with one piece of dough at a time, press an almond slice into the center of the pointed end. Continue pressing almond slices into the paste on a slight angle, working back from where you started and staggering the pieces so they overlap.
Step 7: Dust almond scales with cocoa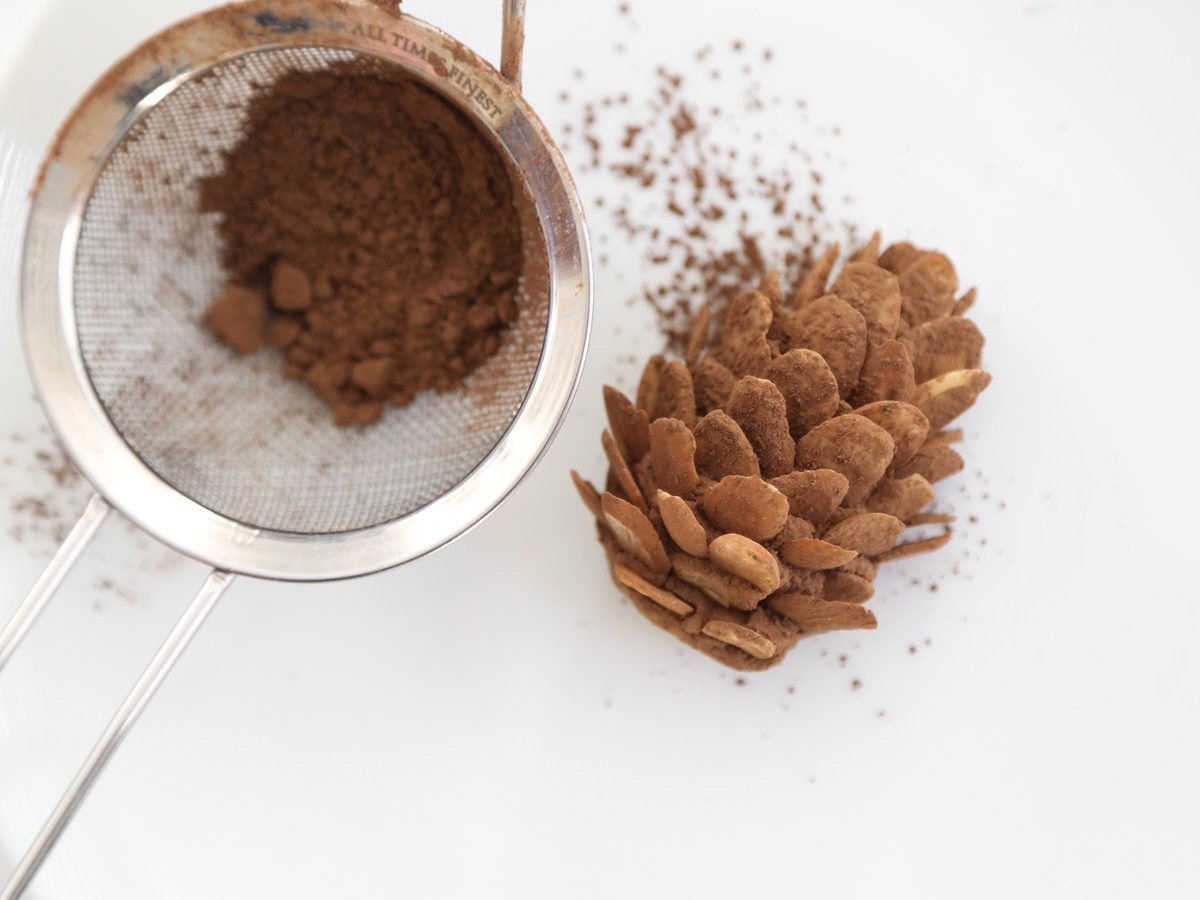 When all of the pinecones are complete, dust with dark cocoa powder and gently dust off the excess with a soft pastry brush.
Step 8: Plate and present the pinecones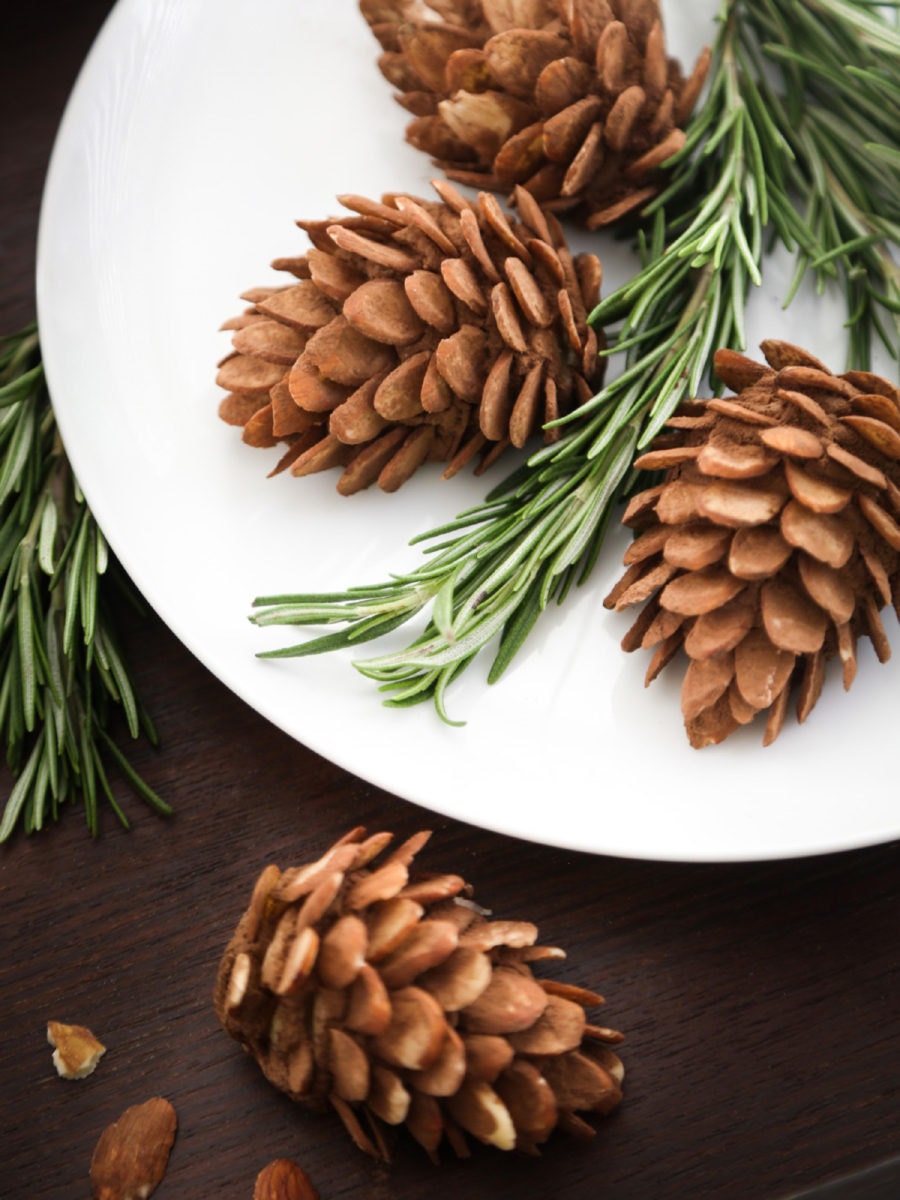 Store the pinecones in an airtight container until you're ready to display them on your holiday table. Enjoy!
What's your signature holiday treat? Add one of these other sweet holiday treats to your recipe box for your next celebration: owl cookies for fall, DIY easter bark for spring, and gingerbread salt dough ornaments for your Christmas decor.