by Aleksa Brown
What happens when a pro fashion designer teams up with eight inspired Etsy sellers? The home decor collection of our dreams.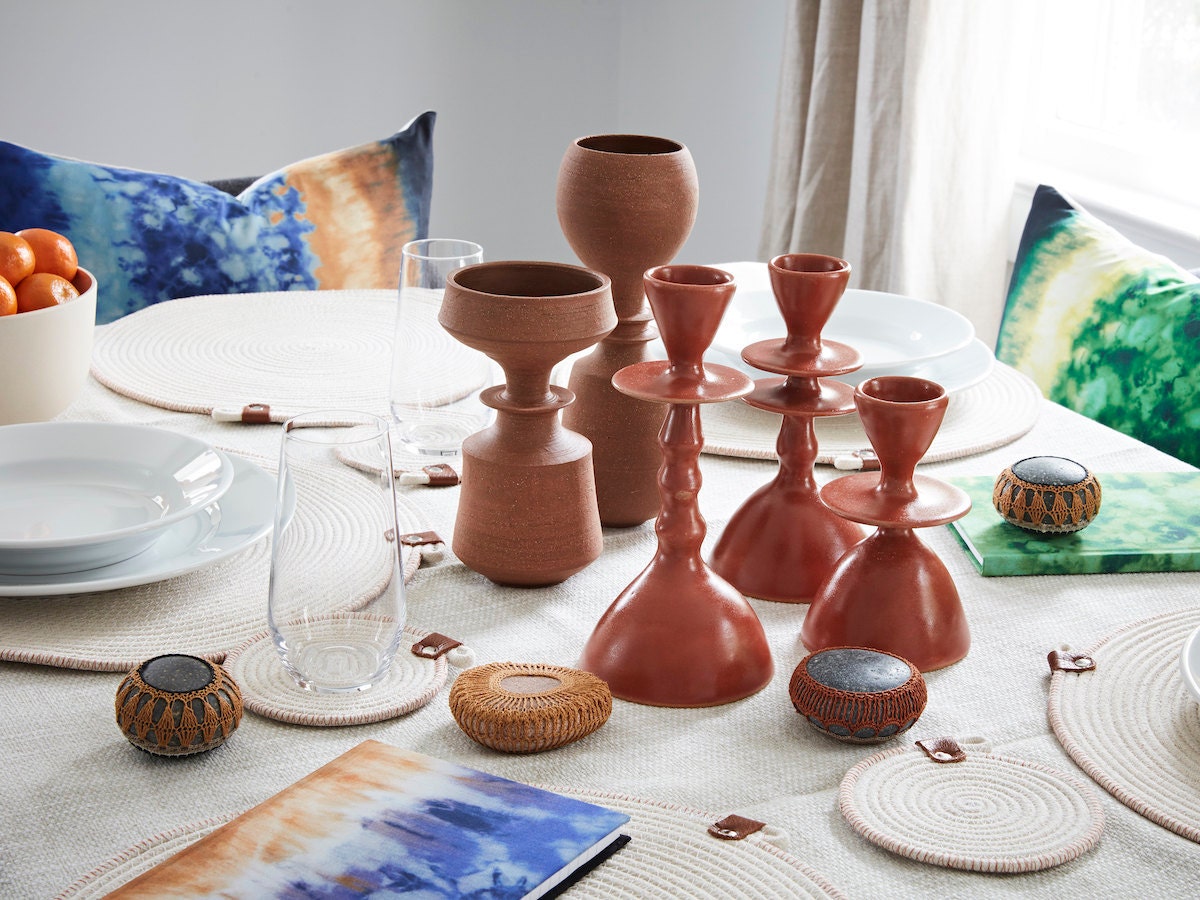 For luxury fashion designer Joseph Altuzarra, whose sophisticated gowns and elegant separates have earned a loyal celebrity following, home decor has long been a source of inspiration. "When I design a collection, I like to imagine the interior space of the person I'm designing for," he says. "It's almost like a movie set; it's all part of the narrative." So last year, when we heard Joseph was an avid Etsy shopper and fan, we started dreaming about a collaboration that would bring his distinctive aesthetic to life in the everyday objects of our homes. Today, we're excited to announce the launch of the limited-edition Altuzarra x Etsy collection, which features an exclusive range of decorative and functional home goods designed and crafted in partnership with eight talented Etsy sellers around the globe.
"I've always been inspired by craftsmen and makers," Joseph says. "There's something so special about things that are handmade." Each of the items in the Altuzarra x Etsy line—from the rich, tie-dyed silk pillows sewn from repurposed Altuzarra runway collection fabrics to the show-stopping ceramic vases finished in a custom cognac-colored glaze—is not only a celebration of craftsmanship, it's a way to bring warmth and delight into our everyday lives. "With the uncertainty we live with daily, being surrounded by objects and furnishings that give you a sense of comfort is so important," Joseph says. "I wanted to create a collection that would bring people peace, joy, and happiness."
Read on to get a behind-the-scenes look at each item in the Altuzarra x Etsy collection, then shop the limited-edition designs right here on Etsy.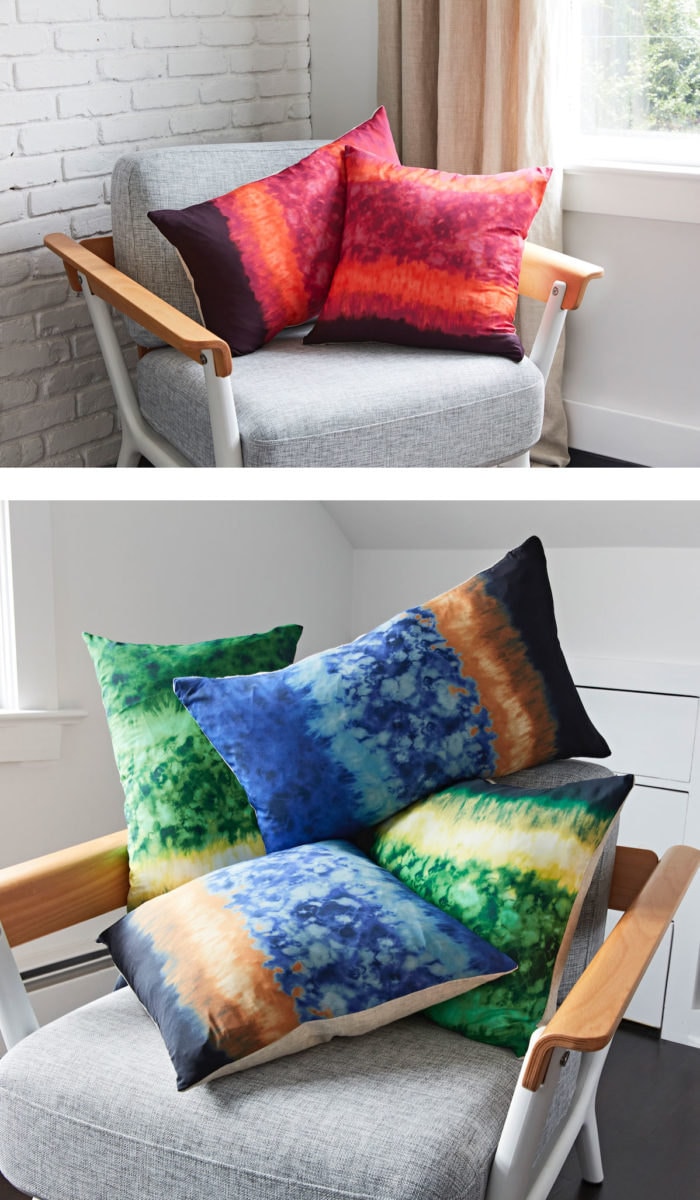 Crafted from leftover fabric from the Altuzarra Spring Summer 2016 fashion show, these gorgeous throw pillows bring the energy and drama of the runway straight to your living room. "They turned out beautifully, and they're all the more special because they're limited in quantity," says Joseph. To help define and execute the vision, the designer joined forces with British Colombia-based seller Marika Rowe. "Together we narrowed down which fabric from my Etsy shop would pair perfectly with his vibrant material," Marika says. "The entire pillow is stunning; I especially love the look of the invisible zipper, which gives it that extra elegance."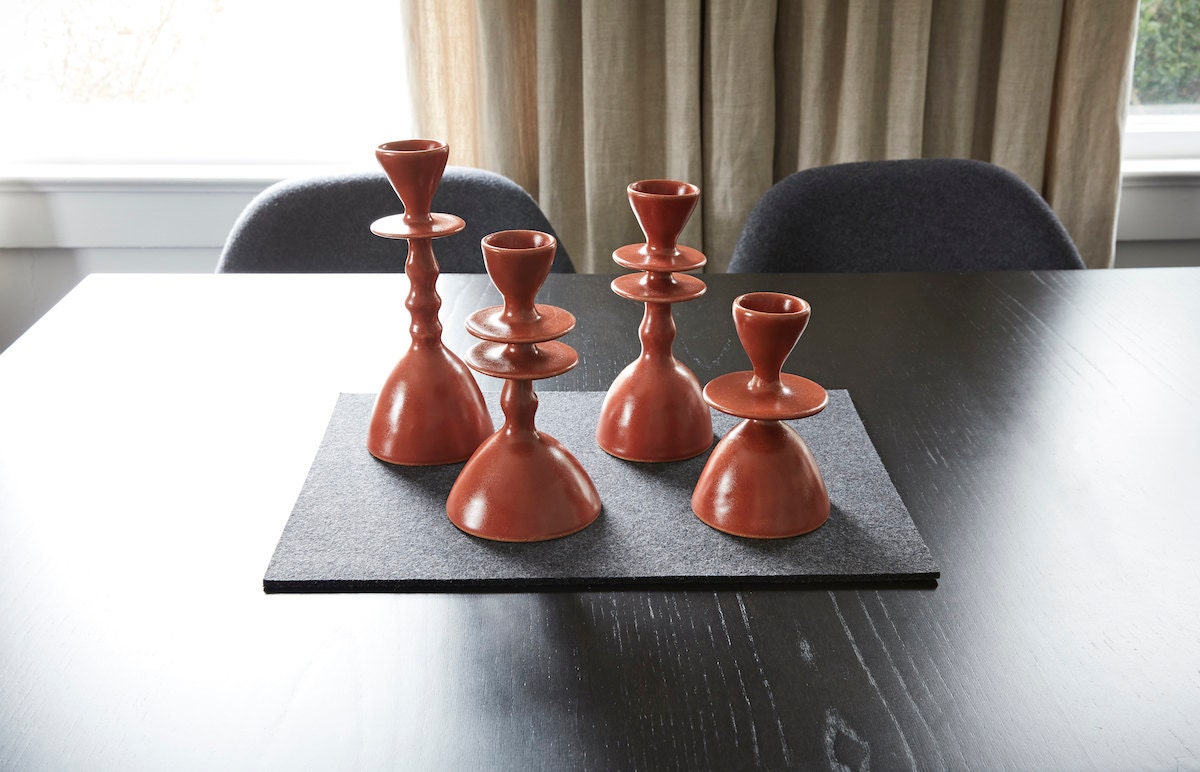 From intimate date night dinners to me-time in the tub, a bit of soft candlelight can set the mood and help you unwind—and when paired with the right candlestick holders, can also add some serious style to your space. "I love candles, and I'm always looking for candlesticks that will look good in a cluster as a centerpiece," Joseph says. That was the inspiration behind his collaboration with France-based ceramics artist Madelon Galland, whose striking sculptural stands are built from clay and designed to be displayed together. "My work is about playfulness between complementary-but-different forms, so it's important that these are offered as a group," Madelon says. The finished product is what Joseph calls "the perfect set," glazed in his signature cognac colorway and ready to transform your tablescape.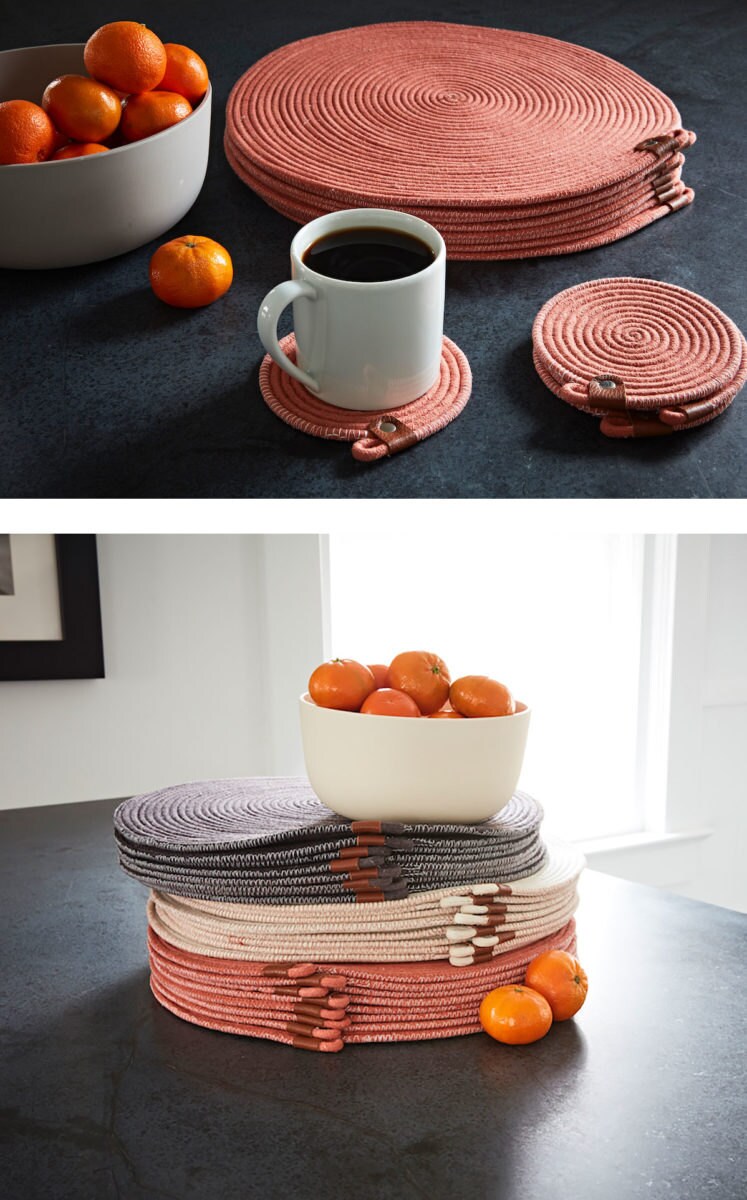 "These coasters and placemats are perfect for everyday use," says Joseph of the woven cotton-and-leather sets created in partnership with New Jersey-based fiber artist Damaris Kovach, which come in three neutral varieties. "I love that you can mix and match the colors for a playful look, or use all of the same shade for a more sophisticated feel." The result is a warm and welcoming table setting that Damaris felt particularly proud to design. "Enjoying food together is a crucial part of daily life," she says. "I'm excited to have created an item that will be part of many meals and memories—and important quality time with friends and family."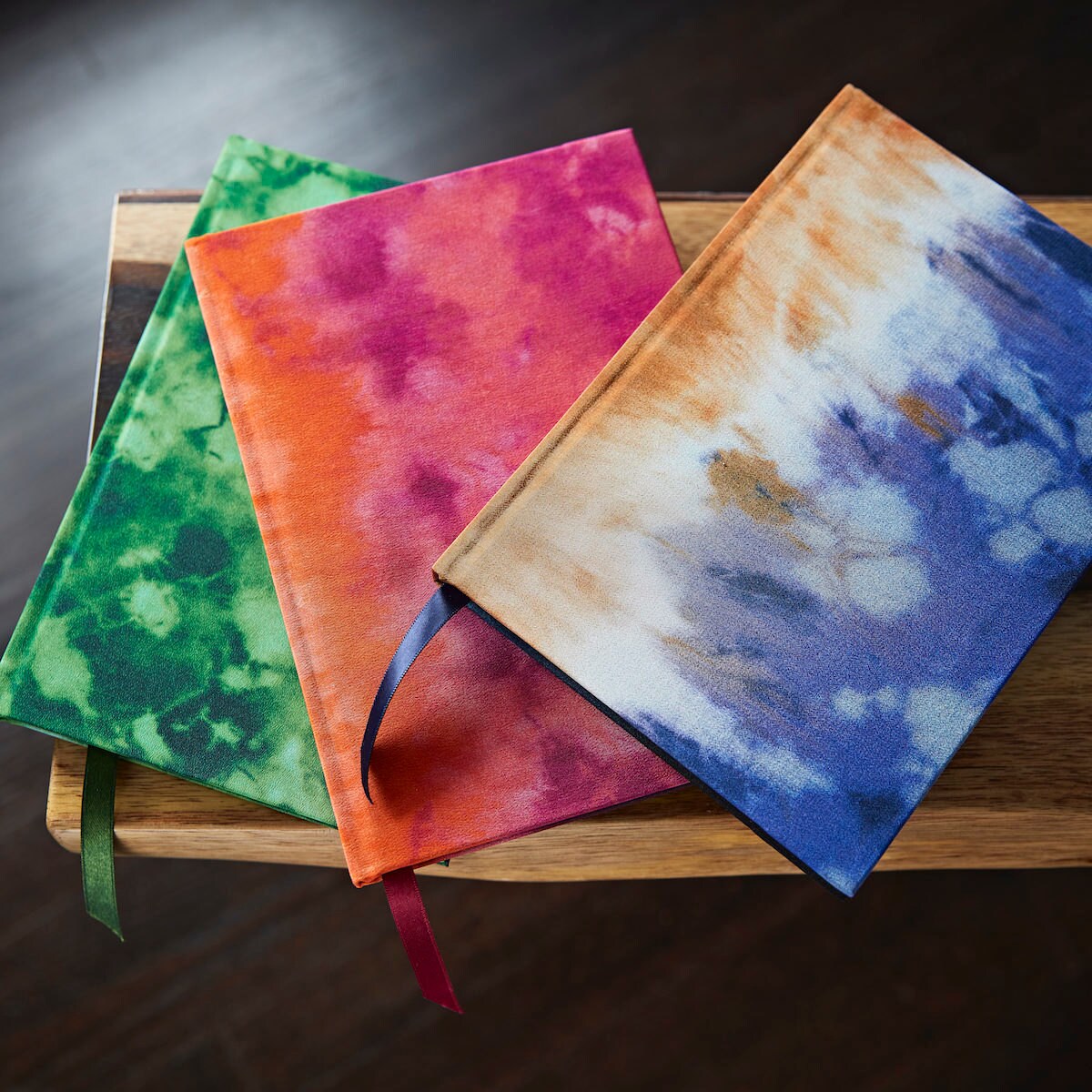 Covered from the same swaths of tie-dyed silk originally conceived for Joseph's 2016 collection, these luxe notebooks make even the most routine musings—to-do lists, daily doodles, recipe ideas—feel more special. And as Joseph notes, they'll also bring you delight when not in use. "On top of being functional, they look beautiful as objects on a coffee table or desk," he says. His design partner Stephanie Lunn concurs. "It's Joseph's stunning fabric that makes these so unique," says the UK-based book-lover-turned-book-maker. "Plus sustainability is really important to me, so I love that we were able to repurpose material from his previous collection."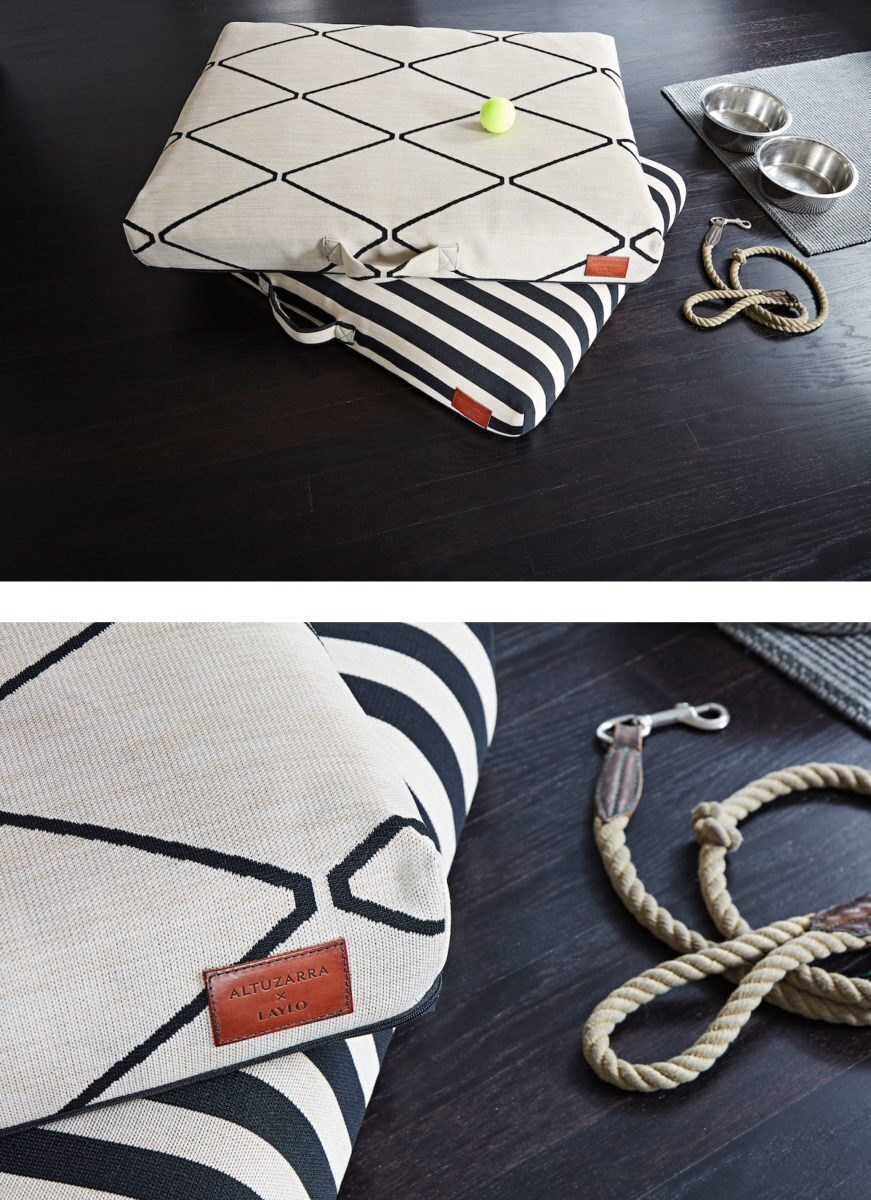 Prized pups deserve a super-cozy place to snooze, and these plush, patterned pet beds made in partnership with Brooklyn-based pet shop Laylo come with a two-paws-up endorsement from one very important pooch: Joseph's schnauzer, Bean. "When I received the first prototype, I tested it on Bean, who can be very picky about where she sleeps," Joseph says. "She immediately went to it and took a nap! Bean now sleeps next to me on that bed every day while I work." The best part? These dog beds aren't just easy on the fur—they're easy on the eyes, too. "The pet industry hasn't evolved for the design-conscious consumer," explains Laylo founder Gabriela Baiter. "We create modern pieces with this in mind."
Whether you're decorating your coffee table, securing loose-leaf papers on your desk, or anchoring your mind during meditation, these crocheted lace and leather stones will add an element of the exquisite to your day-to-day activities. Made by lacemaker Monica Johnson, each piece is truly unique. "Since each stone varies slightly in size and shape, the pattern always needs to be adjusted—the size of the leather, the number of stitches—for a perfect fit," Monica explains. It was precisely this specific, individualized approach that first caught Joseph's attention. "Ever since discovering Monica's work, I've become obsessed," he says. "I love that each one can never be replicated exactly."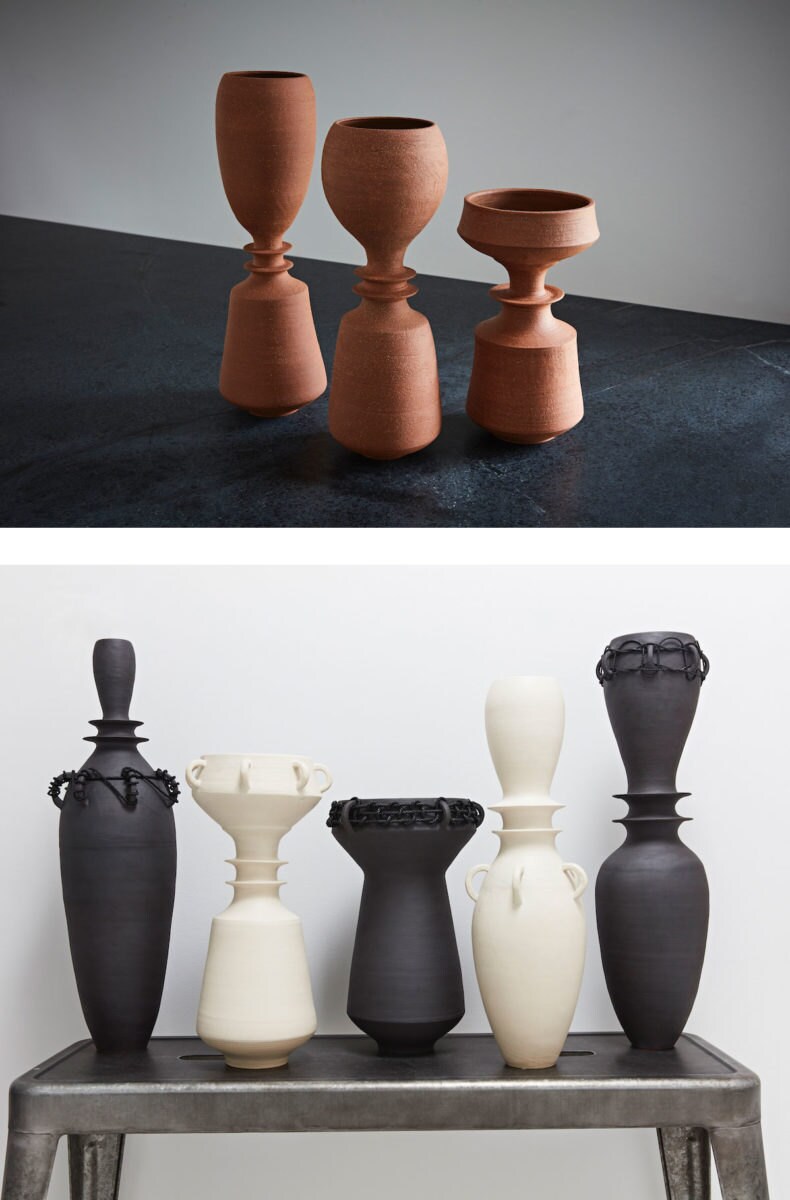 Decorating your space with fresh-cut flowers is an easy way to add beauty and tranquility to any room, and putting them in an extra-special vessel instantly amplifies the effect—especially when it's crafted by a clay whiz like Sara Paloma. For her collaboration with Joseph, the California-based ceramist created a line of vases in his brand's signature cognac hue, plus a bonus edition of five one-of-a-kind designs adorned with leather cording made by the designer himself. "I loved the idea of mixing ceramic and leather and merging two worlds into one unique piece," Joseph says. Sara agrees, saying, "These vases were not just the product of a combined design idea; they're also the result of both of our actual handmade efforts."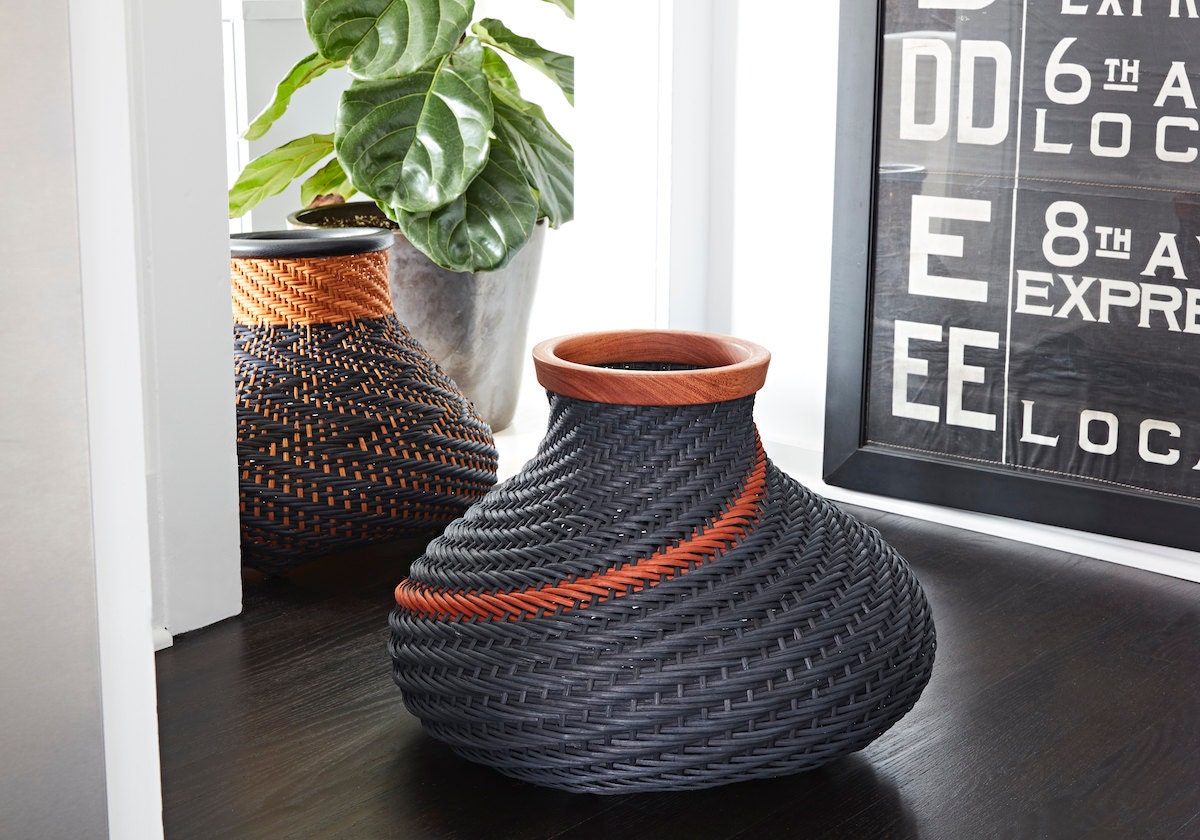 "I'm obsessed with weaving and braiding, and I am always looking at basketry for inspiration," explains Joseph of the backstory behind his collaboration with Israeli basketmaker Nuni Yavnai. "My favorite part of designing these was working with Nuni to come up with the right pattern in the right colors—I learned so much about this incredible craft, and I think the final product is breathtaking." For Nuni, the experience was also one of artistic growth. "I like to experiment with different color combinations," she says. "In this instance, Joseph chose a palette I wouldn't normally have chosen myself, but when I started weaving I realized how beautifully the colors he chose work together. It's such an amazing example of how working with another artist can expand your own creative boundaries."
*USD prices may vary day by day due to fluctuations in currency exchange from this seller's listing currency to your browsing currency.
Photography by Shana Novak unless otherwise noted.