Apple season is here. Savor the flavors of the season with an easy, seven-step recipe for homemade apple cider caramels.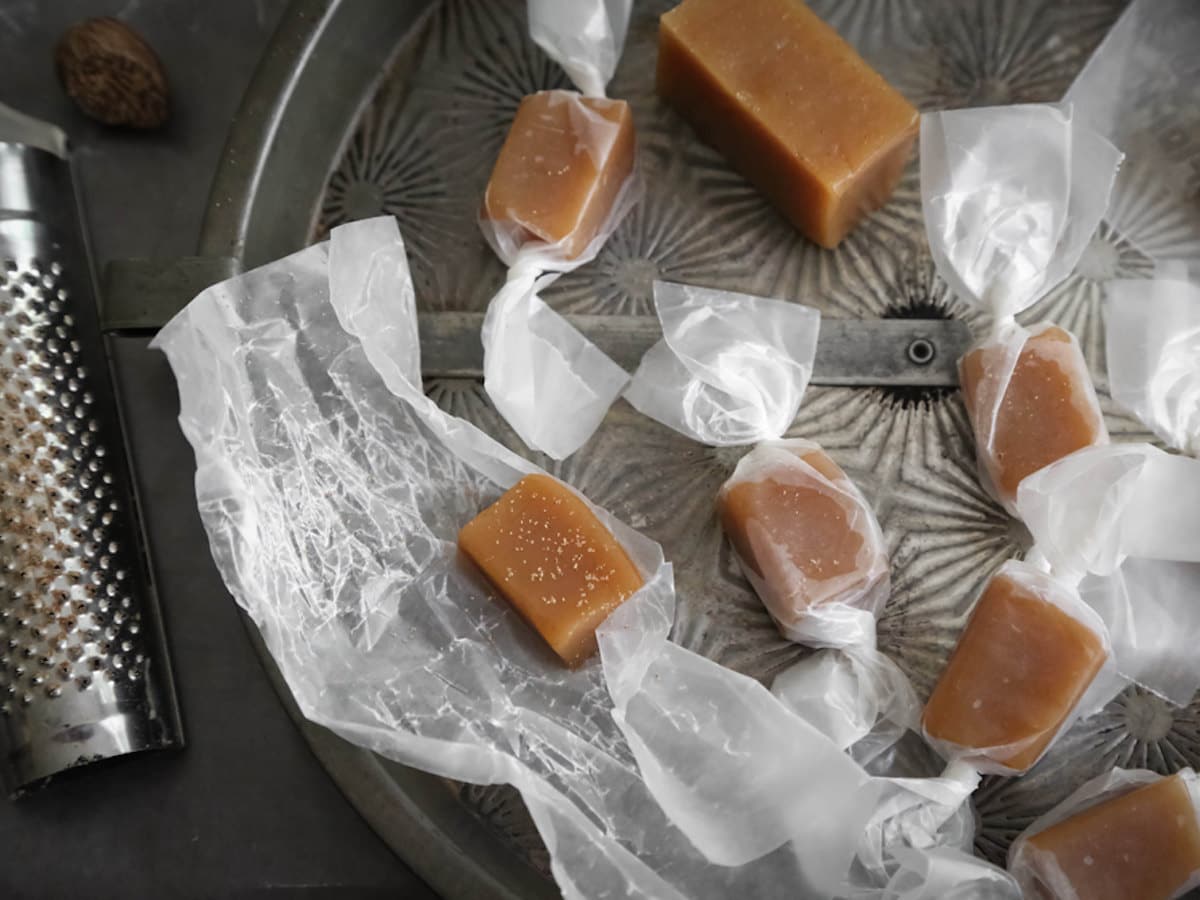 Apple-flavored anything really evokes the essence of the fall season. Whether you're apple picking with your family, enjoying a
decadent poison apple cocktail
at Halloween, or reveling in the delicious flavors of
warm apple pies
over the holidays, there's nothing quite like the smell of freshly-cooked apples.
When making your way through the farmers markets and apple orchards this fall, look for a chance to pick up a jug of fresh boiled cider. With that in hand, you can easily whip up one of the season's sweetest treats:
apple cider caramels
. You'll love how fast the candy cooks up, and apple cider caramels make a sweet
homespun gift for friends and neighbors
. Boiled cider is the secret ingredient that gives these caramels a warm, baked apple flavor. Add cinnamon and nutmeg, and you've got apple pie in candy form!
Apple cider caramels recipe
Yield: 5 dozen caramels
Ingredients:
2 cups heavy whipping cream
1 cup light corn syrup
2 cups granulated sugar
6 tablespoons unsalted butter, cubed
1/2 cup boiled cider*
1/2 teaspoon salt
1 teaspoon powdered cinnamon
1/8 teaspoon grated nutmeg
* Boiled cider can be found at kitchen specialty stores and online at
King Arthur Flour
. If you can't find boiled cider, a substitute can be made from 2½ cups sweetened apple cider simmered on the stove top until reduced to ½ cup. The flavor will be more subtle than the purchased boiled cider, but the apple cider caramels will still have a recognizable apple flavor.
How to make apple cider caramels
Step 1: Prepare loaf pan with grease and parchment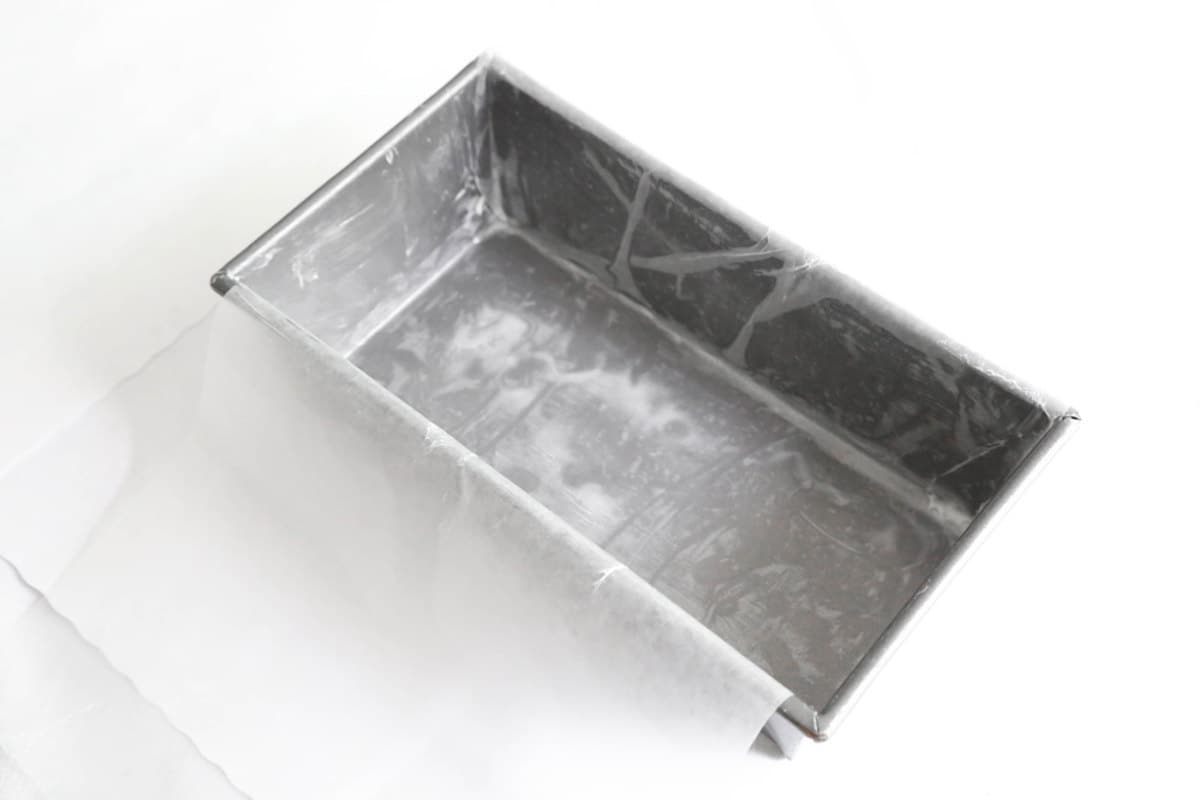 Grease a 9-inch-by-5-inch loaf pan with shortening. Line it with a piece of parchment that overhangs the long edges of the pan.
Step 2: Combine and cook heavy cream, syrup, sugar, butter, and cider
Stir together the heavy cream and syrup in a 6-quart stock pot. Add the granulated sugar, cubed butter and boiled apple cider. Stir well until the mixture is a consistent color.
Step 3: Bring to a boil, then cook until mixture reaches 248°F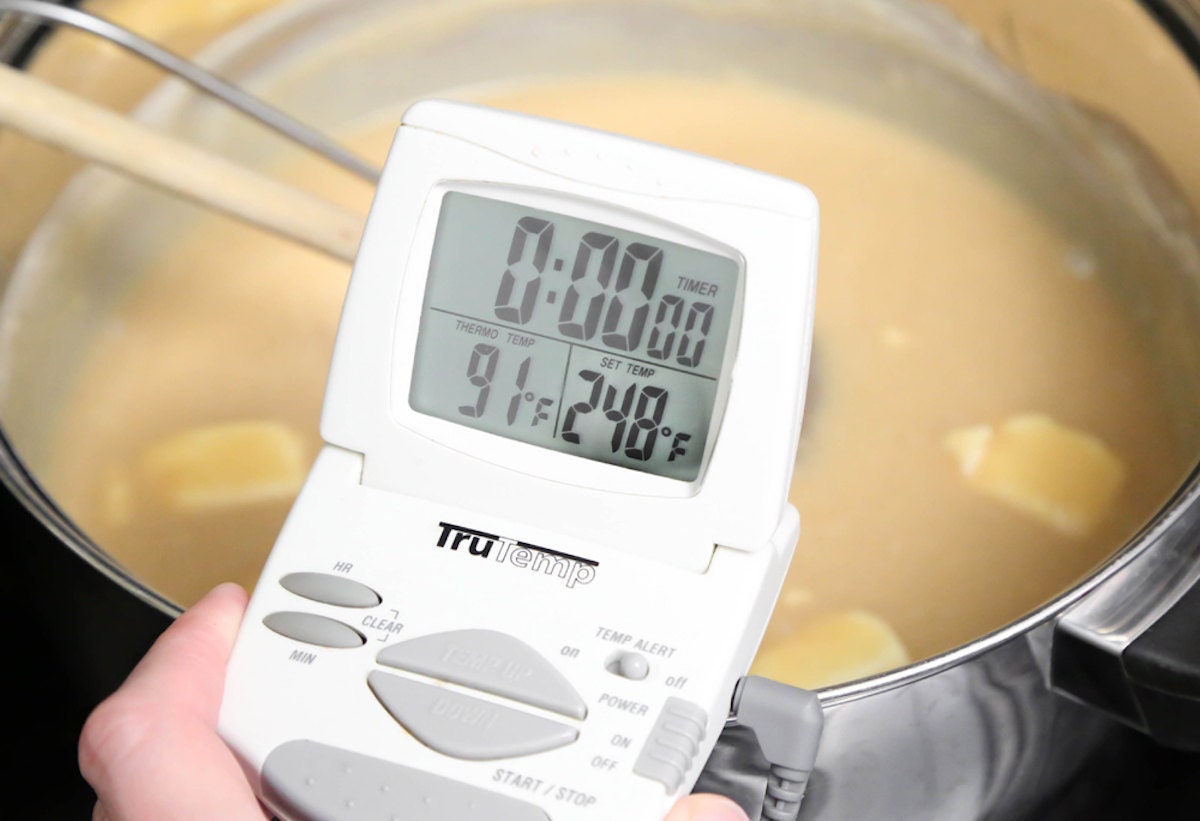 Clip a candy thermometer to the side of the pot, or insert the wand of a digital thermometer into the mixture and set the alarm to 248°F.
Bring mixture to a boil over high heat, stirring occasionally. When sugar is dissolved and mixture is at a full boil, decrease the heat to medium-high. The mixture will continue to bubble. Cook for 20-25 minutes, or until the candy thermometer reads 248°F.
Step 4: Stir in additional ingredients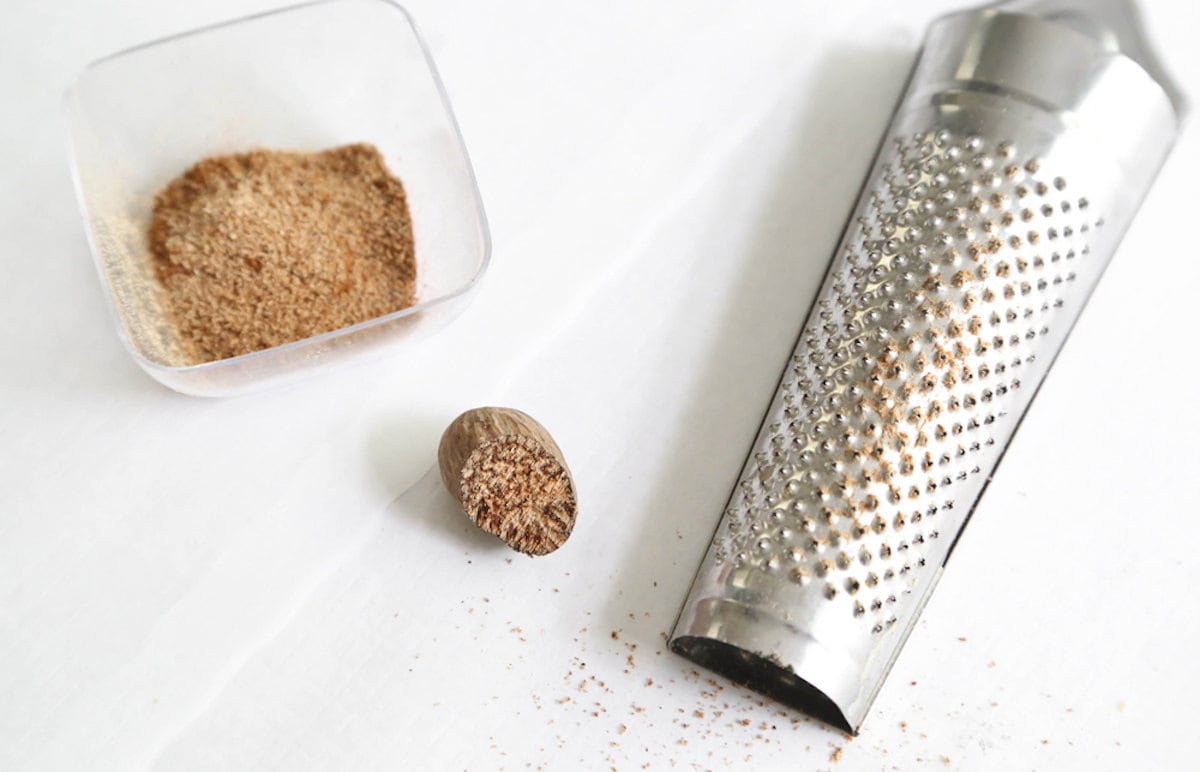 Stir together the salt, cinnamon, and nutmeg in a small condiment cup. Remove the pan from the heat source. Be careful—it will still be bubbling.
Stir in the spice mixture.
Step 5: Pour caramel into pan and cool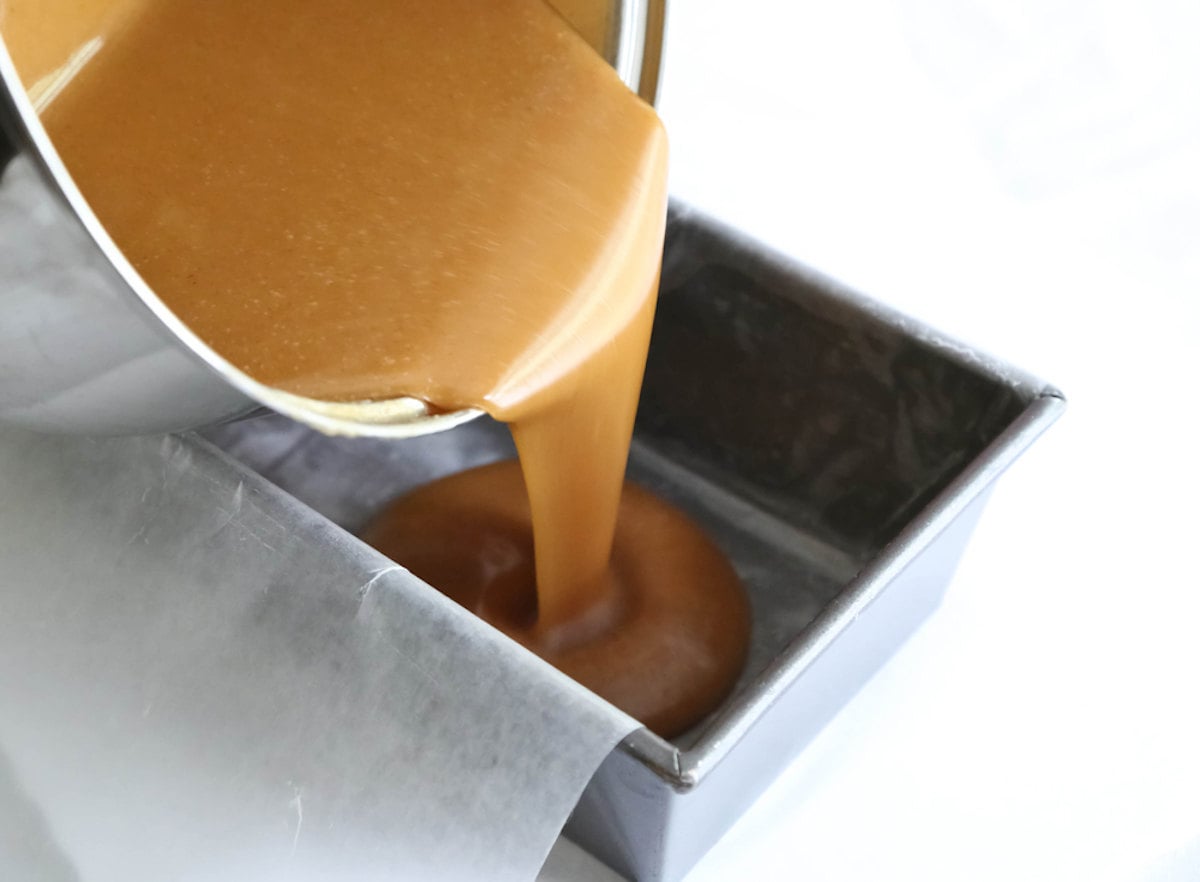 Pour the caramel into the prepared pan.
Let the pan stand, uncovered, at room temperature overnight. You may also refrigerate the pan for quicker setting. Run a knife between the parchment paper and pan.
Step 6: Cut apple cider caramels into bite-sized pieces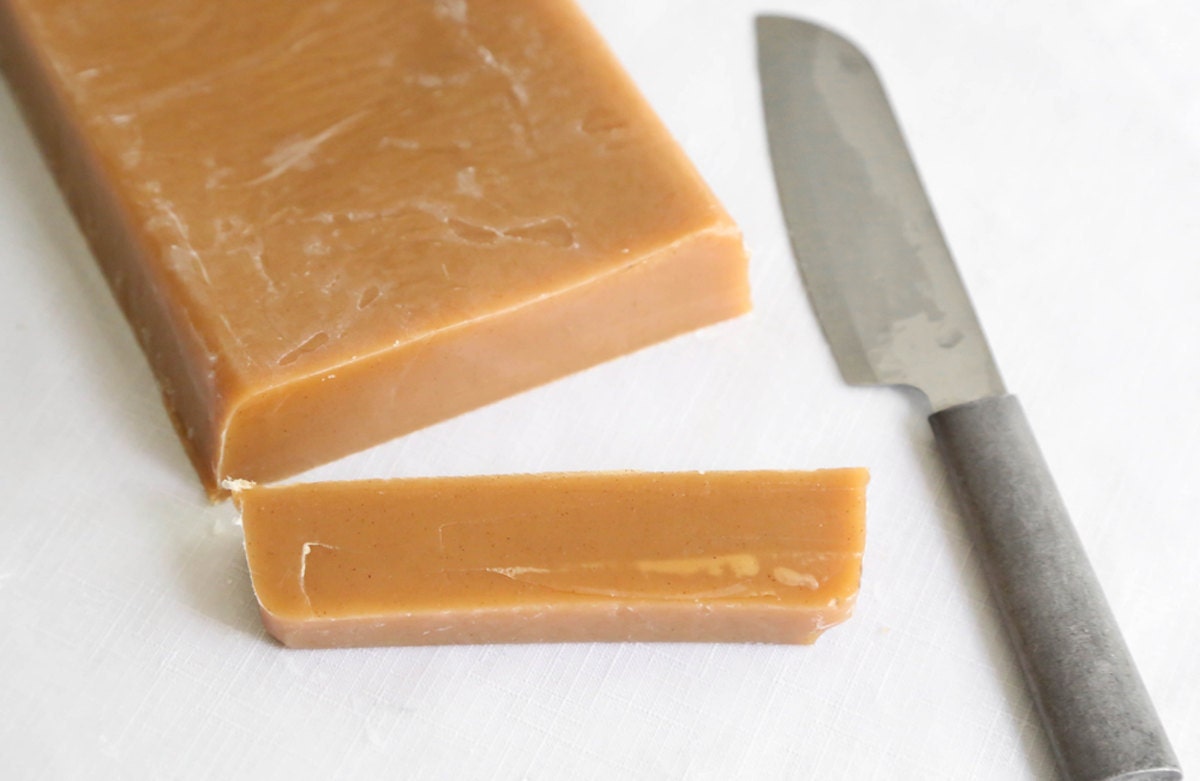 Turn the solid caramel block out on a work surface or cutting board. Cut it into 1-inch-by-5-inch lengths.
Cut the caramel into bite-size pieces (about 1-inch-by-1-inch squares).
Step 7: Immediately wrap and store caramels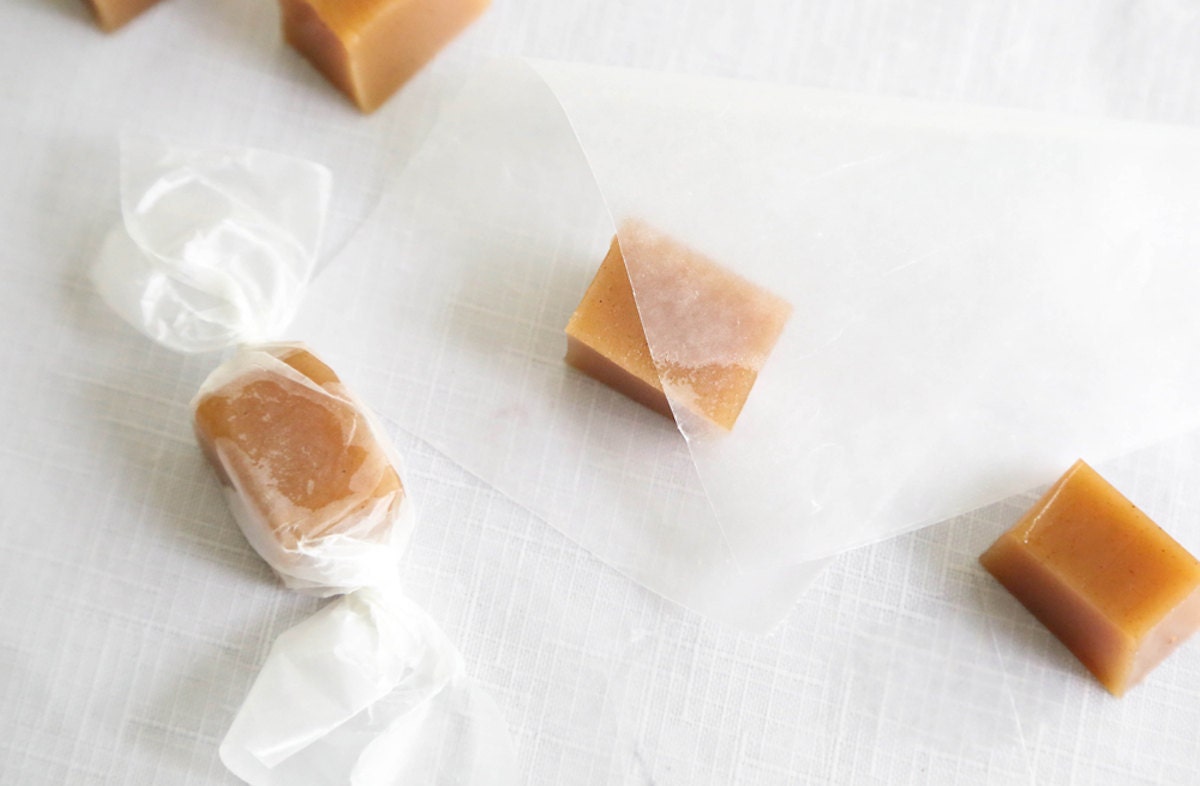 Wrap the caramels in 6-inch squares of wax paper and twist the ends to close. Be sure to wrap them soon after they're cut into pieces; if left at room temperature for an extended period of time, the caramels will relax and lose their shape. Keep caramels in an airtight container at room temperature for up to eight days. Apple cider caramels will keep slightly longer when stored in an airtight container in the refrigerator.
Interested in a savory recipe to use up your fresh apples? Try these
turkey, apple, cheddar hand pies
for a delicious fall treat.
Plus, discover quality kitchen supplies and cute packaging ideas for your homemade goodies: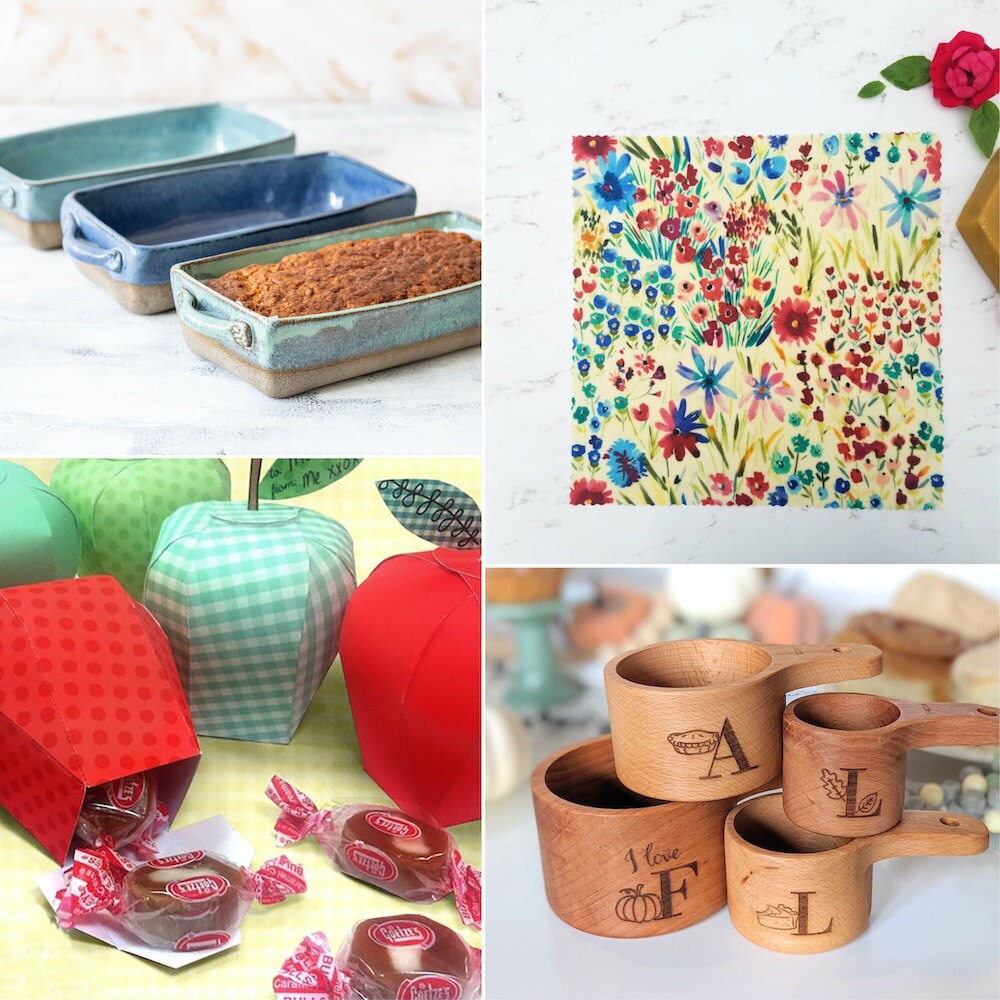 SHOP (clockwise from top left): Handmade English cake dish from Nora Pottery Art, from $138; Beeswax food wrap from The Traveling Bee Shop, $9; Fall measuring cups from A Few Spare Moments, from $29; Apple candy box kit from Claudine Hellmuth, $6
Recipe adapted from
King Arthur Flour
. All photographs by
Heather Baird
.