Learn why April's famous birthstone is girl's-best-friend material.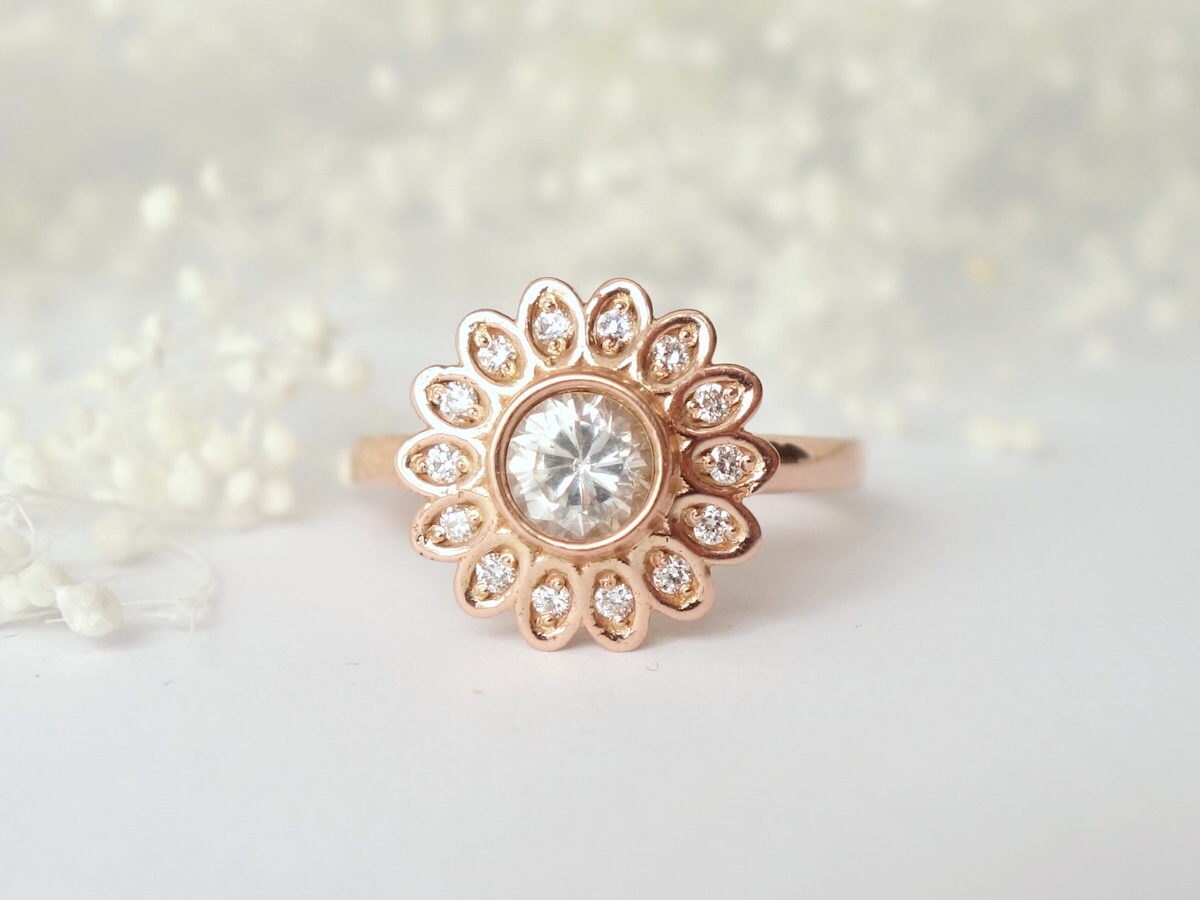 For millennia,
diamonds
have been considered "the king of gems" thanks to their remarkable strength and singular beauty. Lucky April babies get to claim the 
birthstone
 as their own, but the undeniable allure of a shining diamond has made it a coveted luxury among the glitterati throughout history, from ancient India (where the first diamond mines existed) to the classical Greeks (who believed diamonds to be tears of the immortals) to contemporary Hollywood (
Titanic
's iconic blue Heart of the Ocean was based on the real-life
Hope Diamond
, which clocks in at a whopping 45 carats). Today, diamonds are famously associated with
engagements
, but whether you're celebrating future nuptials or marking your own personal milestone with a touch of sparkle, diamonds make a timeless jewelry choice. Read on for five stylish ways to sport the ultimate statement stone.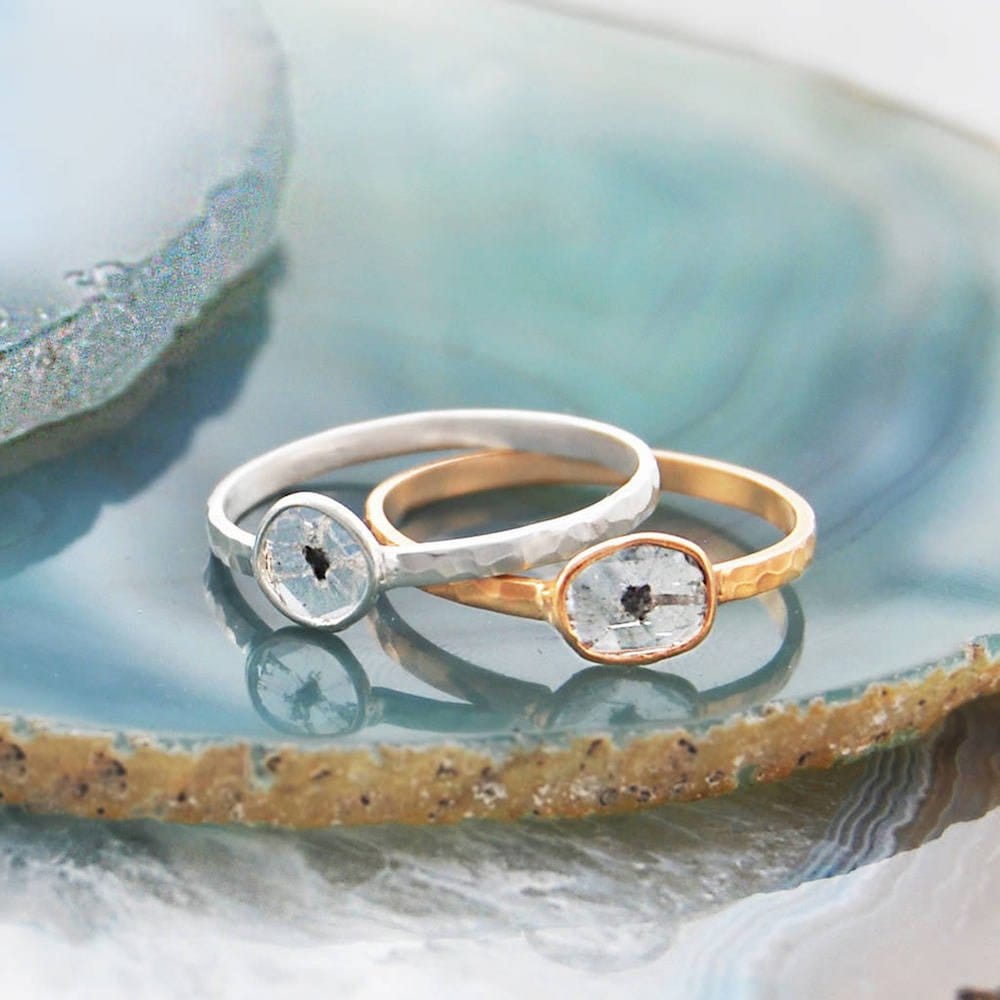 >
These handcrafted, stackable
sliced diamond rings
feature tiny, naturally-occurring irregularities known as inclusions. In the pedigree-focused diamond business, inclusions are spoken of as the "flaws" of a stone, but like many so-called flaws, these organic imperfections are what give their owners a unique and indelible beauty. For a modern, on-trend effect, opt for a pair or trio of bands set in textured gold, rose gold, or silver.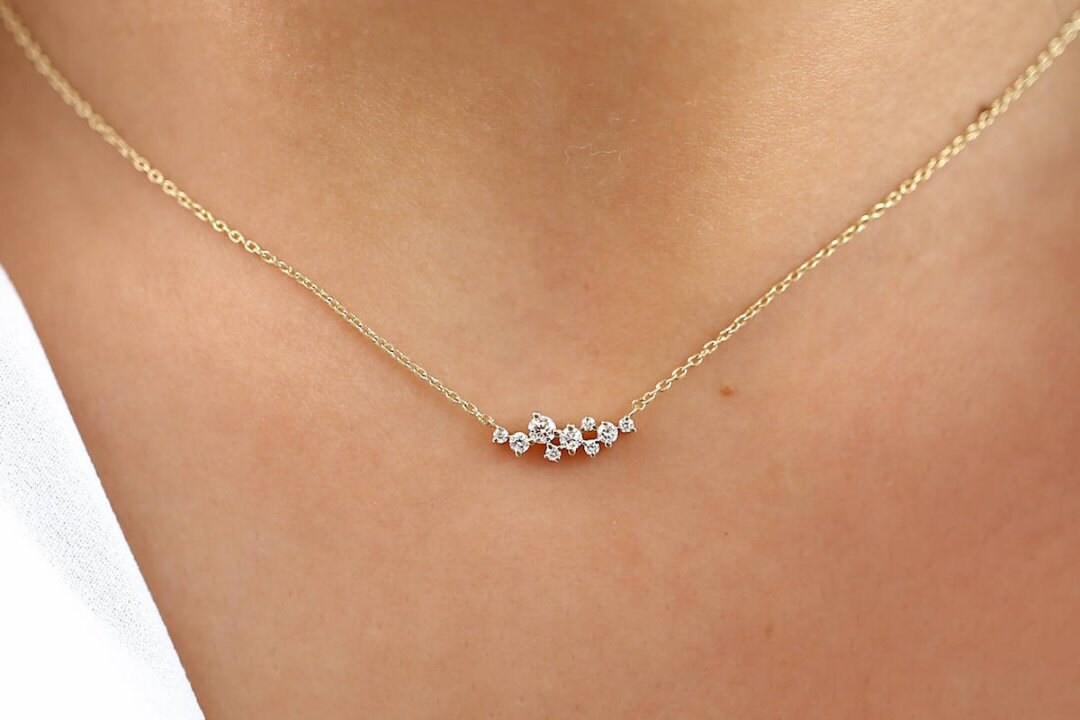 >
Another reason for diamonds' unshakable mystique? They can actually be found in the cosmos. Diamonds are a form of carbon, an element abundant in galactic bodies, and scientists have discovered stars composed entirely of the precious crystals. Diamonds may literally be twinkling at us from the night sky, but our own wearable gems can also evoke that same otherworldly aesthetic. Case in point: this
clustered diamond necklace
, composed of stones totaling a quarter carat, creates a striking constellation for your neckline.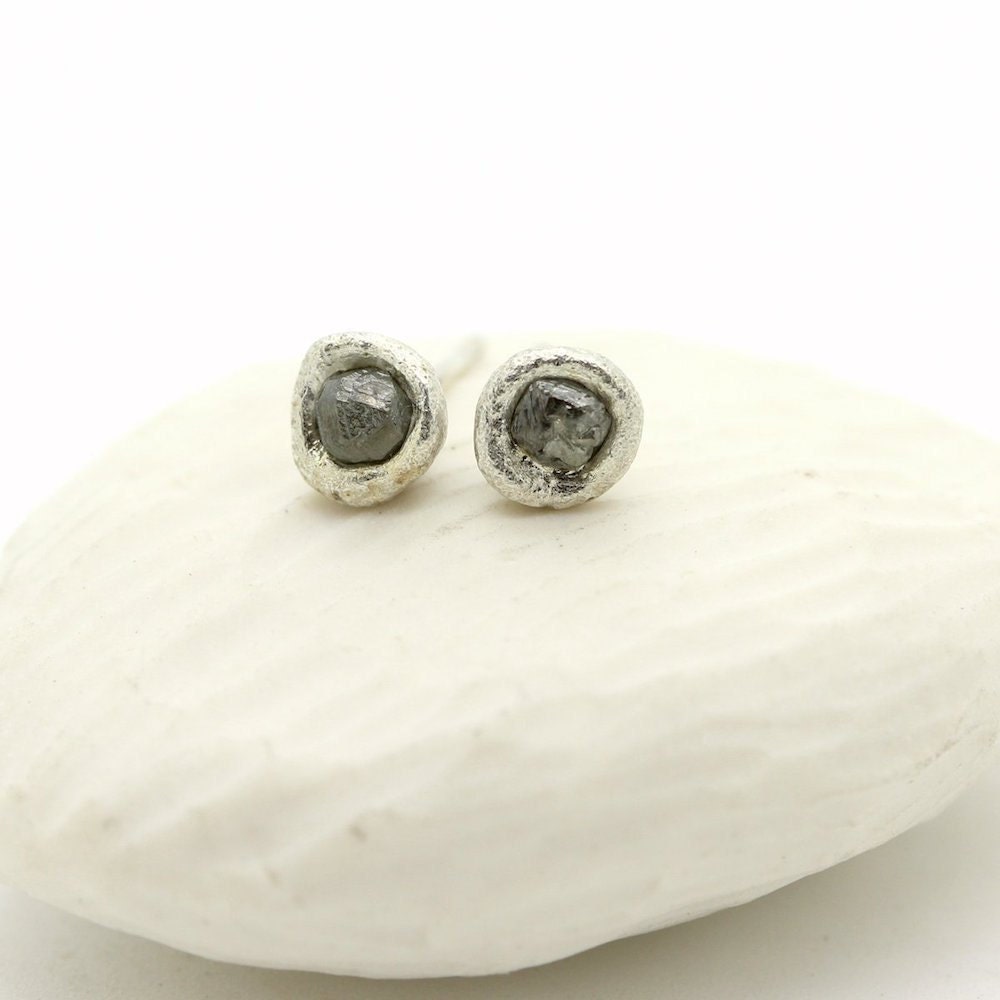 >
We might be accustomed to seeing diamonds that are brilliantly clear, shining, and smooth, but the secret's out: they're not born that way. Before the intensive cutting and polishing process, diamonds exist in their "rough," or natural state—and these untreated stones are gaining steam in the jewelry market for their own exquisitely organic style. To get the look, try these eye-catching 
raw-stone studs
featuring uncut grey diamonds set in sterling silver bases.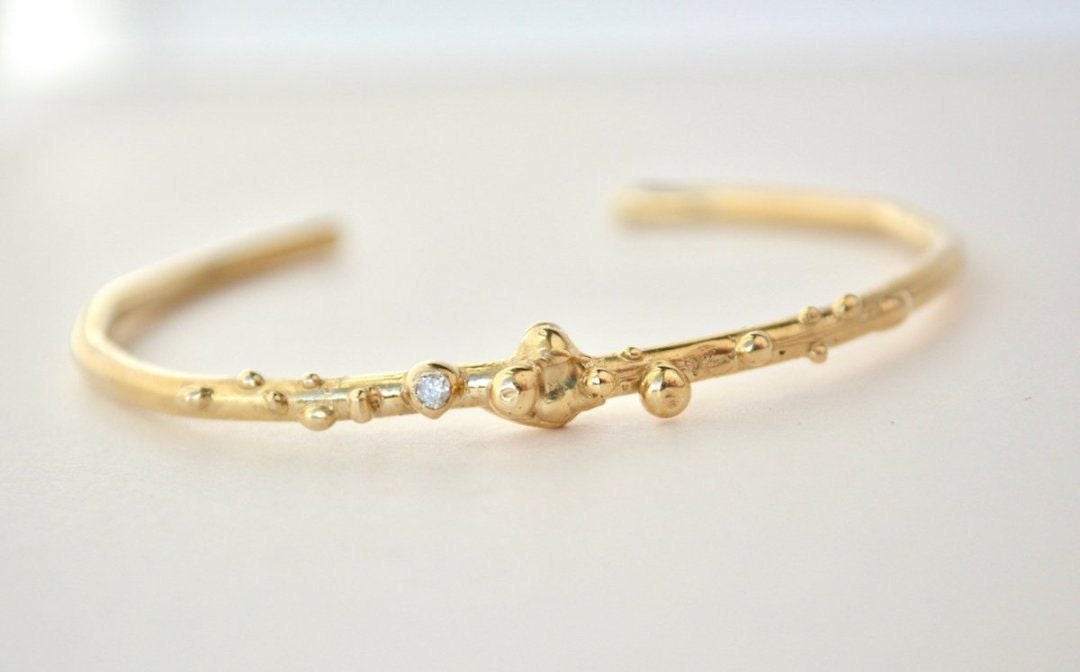 >
Queen Elizabeth I wore the 105-carat
Koh-i-Noor
diamond in her crown, and Marilyn Monroe sported a neck full of shimmer when she memorably proclaimed that "diamonds are a girl's best friend" in 1953's
Gentlemen Prefer Blondes
. If there's one thing we've learned from the world's most famed jewelry-lovers, it's that nothing says "worthy splurge" quite like a major diamond does. Inaugurate your own heirloom with a
one-of-a-kind bracelet
, fashioned out of yellow gold and an impressive round diamond that adds a regal edge to the understated piece.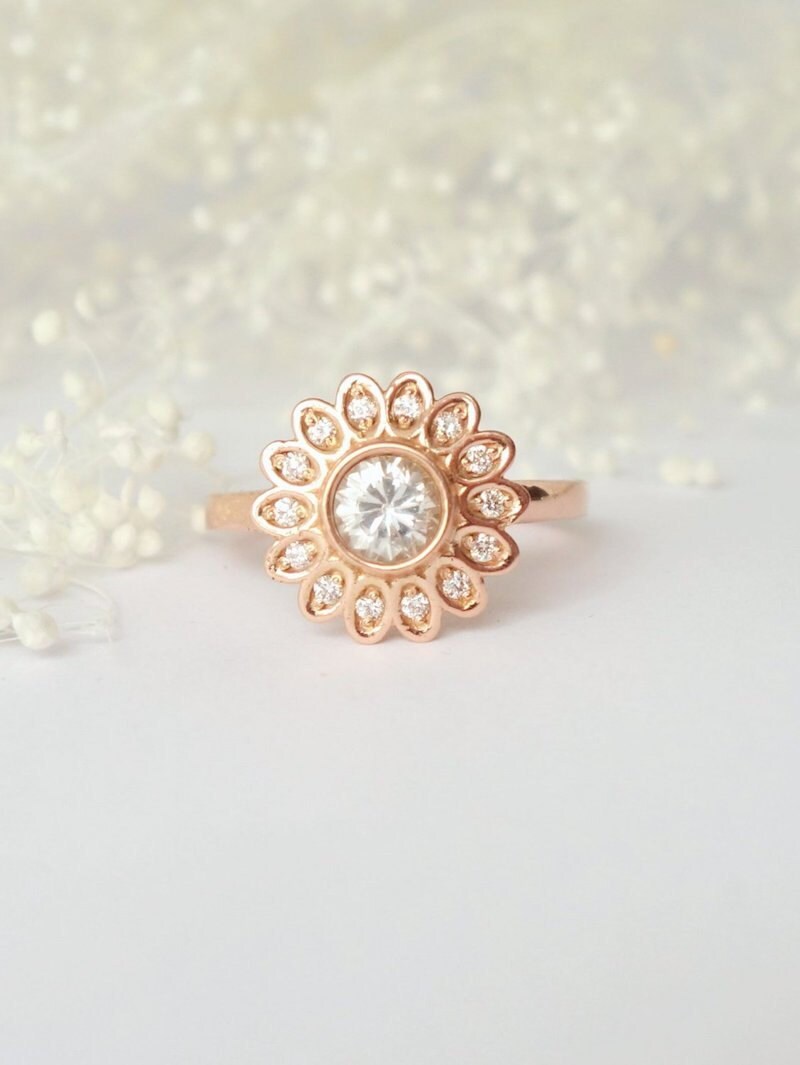 >
Often, a diamond means serious business (we're talking lifelong commitments, 'til death do us part), but diamonds have also long symbolized more fancy-free concepts like innocence, energy, and the heady rush of romance. This
daisy-shaped stunner
, featuring petals crafted out of white diamonds and 14K rose gold, puts a more playful spin on the traditional diamond ring—and makes a refreshing choice for self-gifting. Customize the centerpiece stone with your choice of eight jewels for a personalized finish, but remember: diamonds on diamonds is always an option.