by Molly Simms
Happy birthday, Aquarius! It's your time to shine. To celebrate, we've got an original horoscope for the year ahead plus the must-have items to match.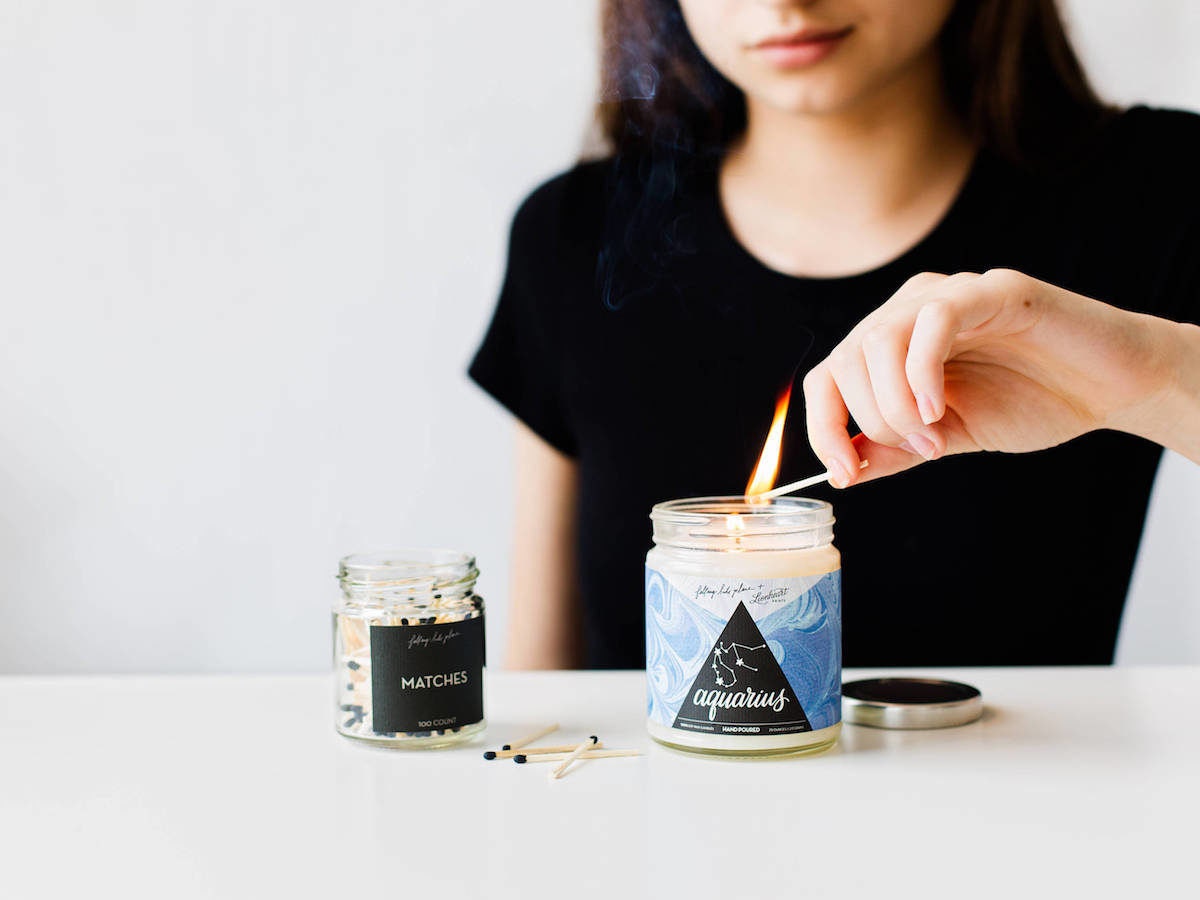 When in doubt, look to the stars. In our Shop Your Sign series—debuting this month—we pair an original horoscope for every astrological sign, with related (and fated) Etsy finds.
Admit it: You've used your horoscope to inform the making of life decisions big and small, from haircuts to breakups to starting (or dramatically quitting) jobs. So why not also use it to guide you to the
handmade accessories
,
home decor
, and
self-care goodies
that'll serve you best in the coming year? For the next month, we're in the house of progressive, passionate
Aquarius
, and we predict that 2018 will be a year of exciting changes for this air sign. But there's no need to fear the unknown! Armed with the carefully chosen pieces below, Aquarians will feel ready to embrace whatever comes with their signature curiosity and poise. Here's what's on tap:
Aquarius (January 20-February 18) Happy birthday, Aquarius! You were born to wander and explore, and 2018 is shaping up to be a year full of big changes for you. Relationships, career, travel, home life—they're all fair game for sudden shifts this year. Be open to the newness and allow yourself to move with the flow. Keep the faith you'll surely be feeling, and your efforts are bound to be rewarded.
Read on to discover Aquarius's must-have items for the year ahead.
An adjustable letter board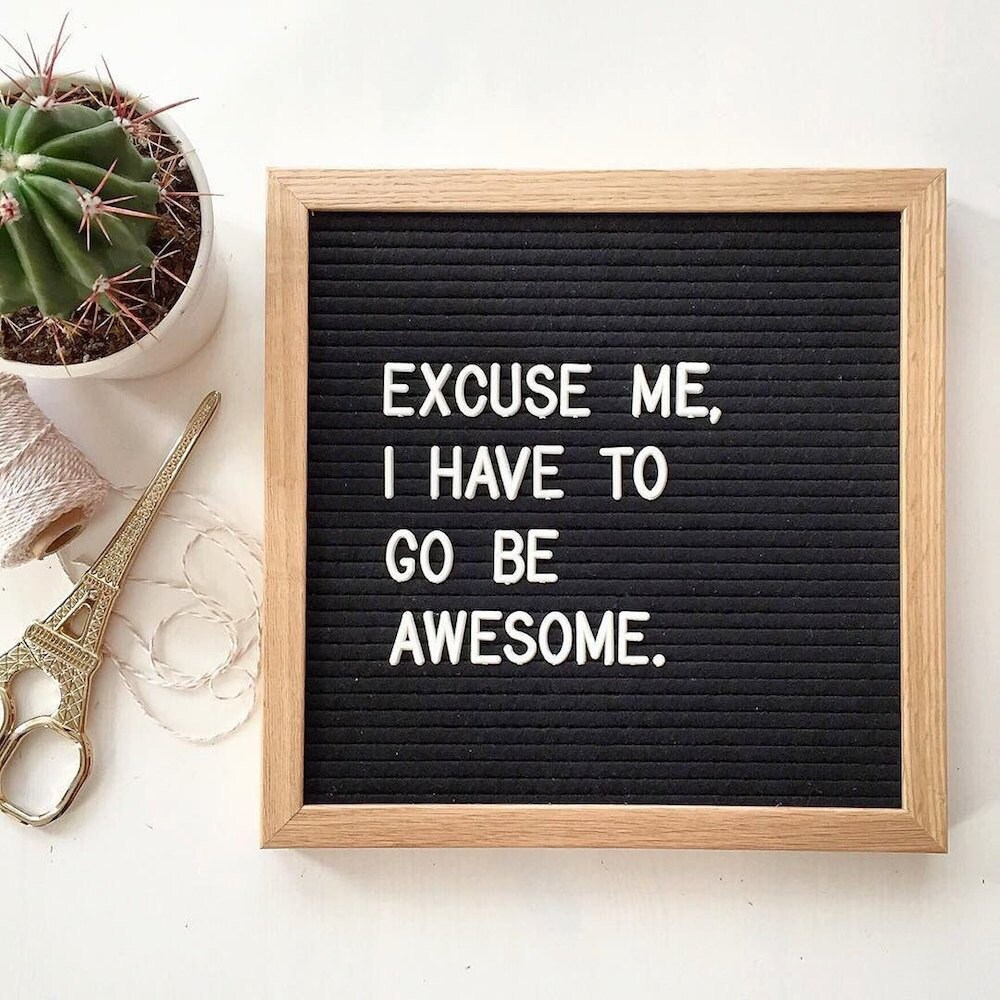 >
With things so in flux this year, it's not the moment for Aquarius to put plans in ink. An oak-framed 
felt letter board
from
Letterfolk
lets Aquarians switch up mantras, mottoes, and messages as often as they switch up their perspective. And since Aquarians tend to change their minds at a moment's notice, they should probably keep plenty of extra letters handy. Lucky for them, this pint-sized prop comes with a 290-piece set.
A notebook packed with potential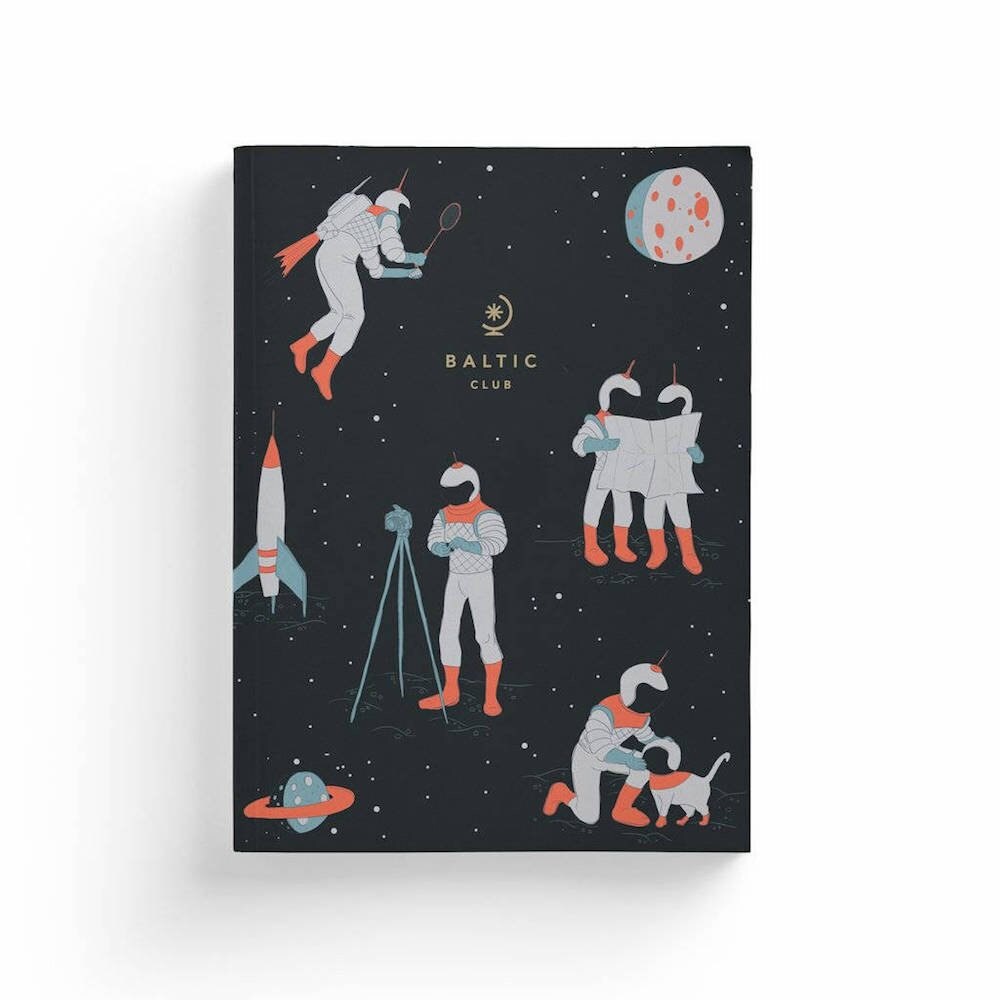 >
Given all the new experiences in store for free-spirited Aquarius in 2018, it's the ideal time to start journaling. Aquarians can sort out their thoughts—and record their many awesome adventures—in an
astronaut-adorned ruled notebook
from 
Baltic Club
. The intrepid explorers on the cover of this scratch pad will inspire anyone who spots it to expand their horizons light years beyond what they could've imagined—and the 130 blank pages within provide ample space to scribble, doodle, and daydream about the eye-opening events unfolding.
A versatile travel bag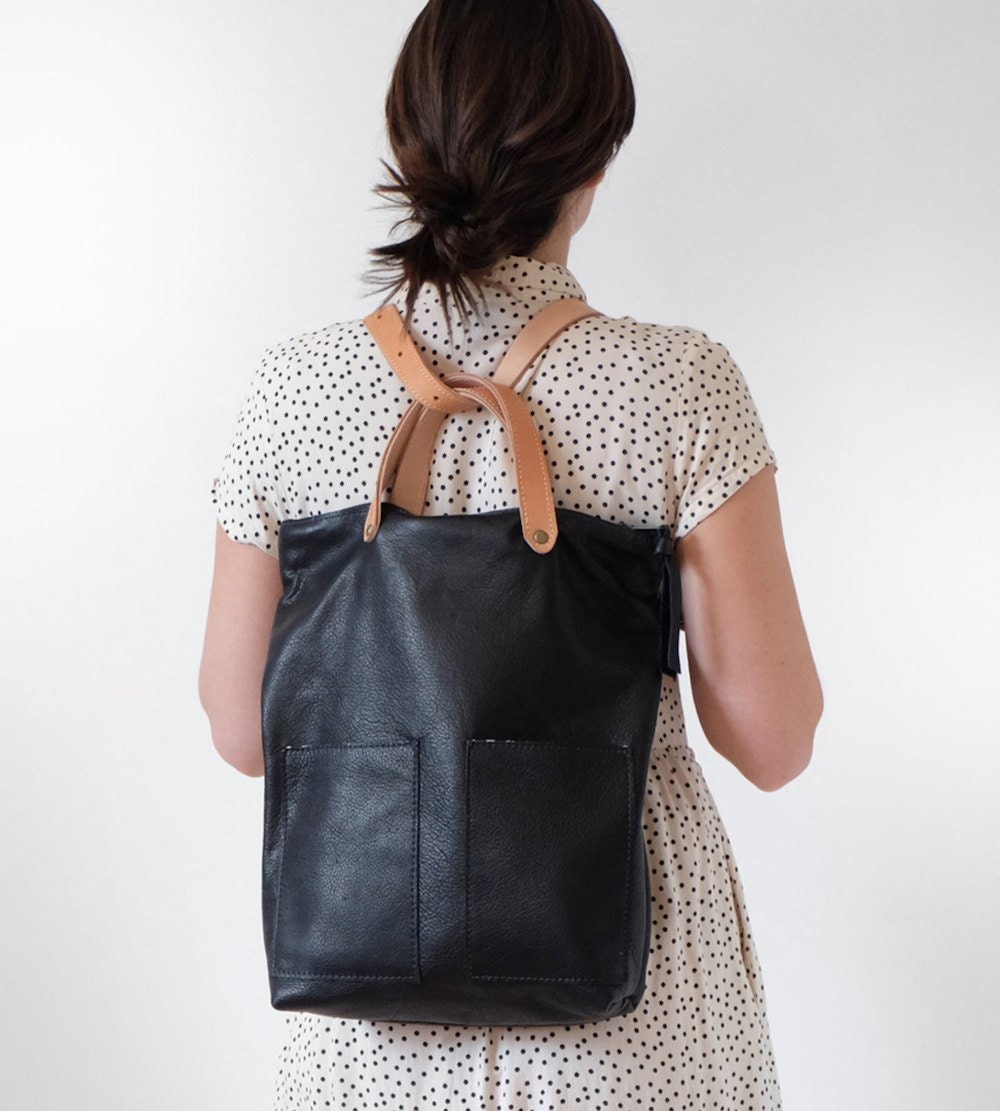 >
This stylish
convertible leather bag
from
Awl Snap
 can be toted three different ways: by the handles, over a shoulder, or—by quickly looping the strap through the handles—as a hands-free backpack. Given how endlessly adaptable Aquarians can be, they'll probably feel a close kinship with this flexible, made-to-order piece. And as they strive to stay nimble and open to anything, this carryall is sure to prove a fast favorite, providing room for all the daily essentials Aquarius needs, no matter what kind of shenanigans are anticipated.
An offbeat soy candle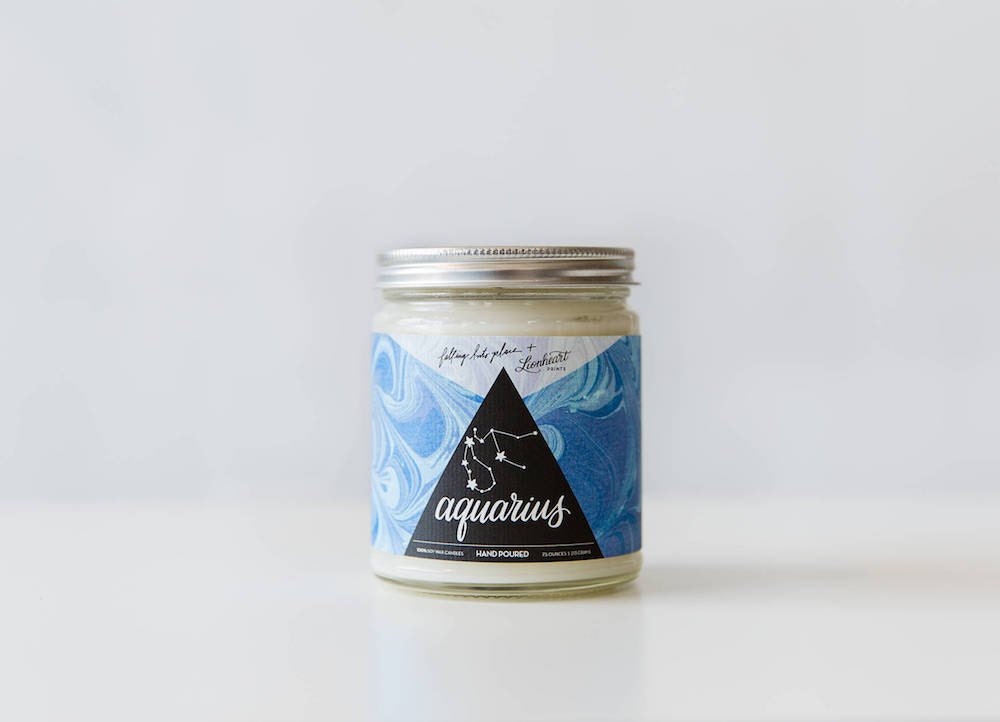 >
Blood orange and patchouli make for an unexpected olfactory combination, which perfectly suits this surprising season for Aquarius—sometimes, the best things in life are the ones we don't see coming. When it comes to the
Aquarius candle
from the 
Falling Into Place
 astrology series, the refreshing citrus scent offers an exhilarating high, while the notes of comforting patchouli gently bring you back down to earth. Given Aquarius' tendency toward eccentricity—in a good way, of course—this combo seems right up their alley.
A bracelet with a message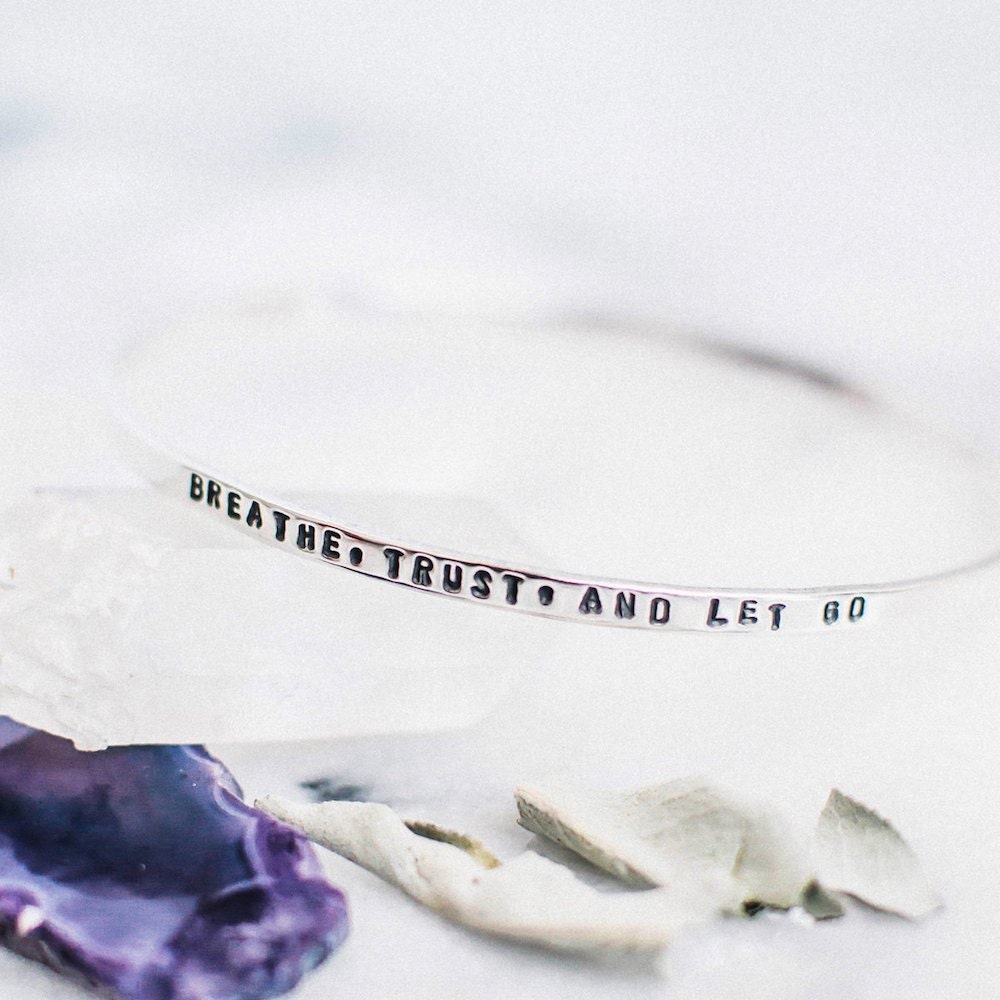 >
This
inspirational stacking bracelet
from
Zenned Out
reminds you to "breathe, trust, and let go." It's solid advice for anyone, but an especially helpful reminder for deep-thinker Aquarians in this year of excitement and transformation. Remember, Aquarius: When your schedule gets a bit too hectic, just focus your eyes on this hand-stamped message (and count to 10, for good measure).
An out-of-this-world yoga mat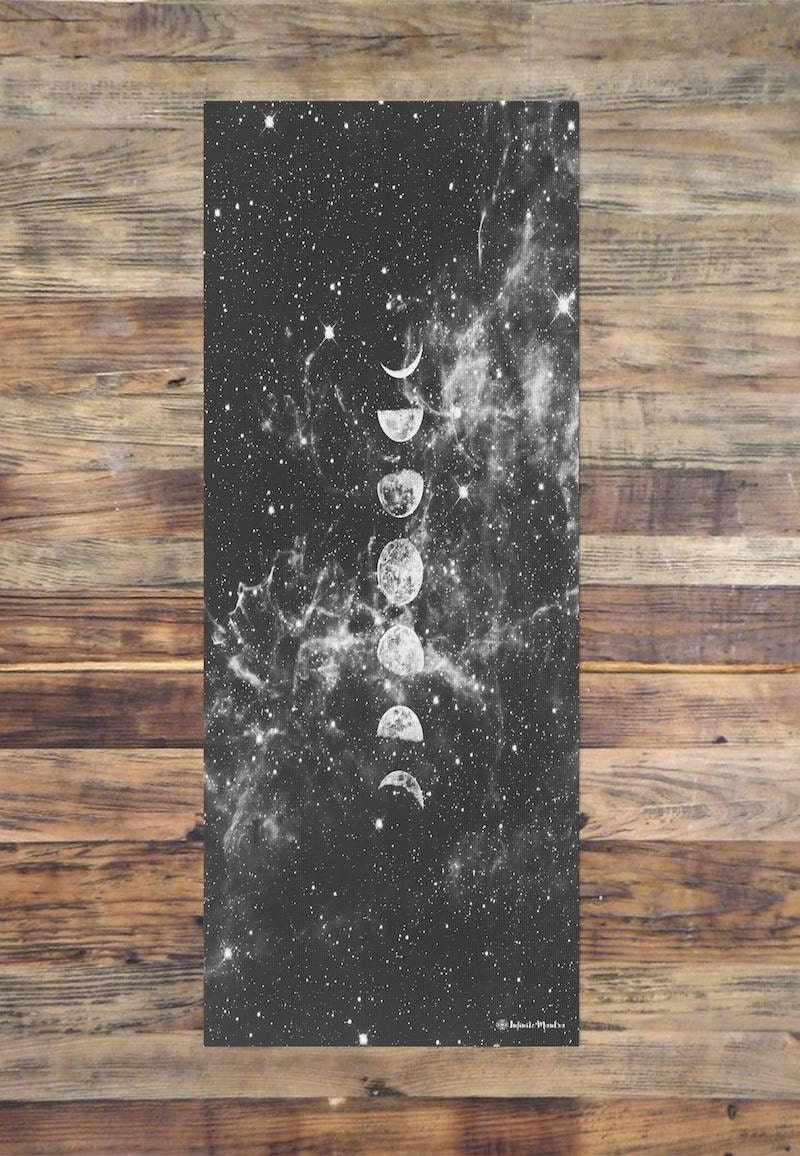 >
During a period of big changes (even really good ones!) it's important to establish practices that counteract the commotion. No matter what's going on around them, Aquarians can restore some zen with a
moon phase yoga mat
from
Infinite Mantra
. Go with the flow—be it Bikram or Hatha—and stay in balance on this UV-printed mat that celebrates the lunar cycle. Aquarians may not know what to expect from this eventful year, but at least they can count on the moon to provide a consistent routine.