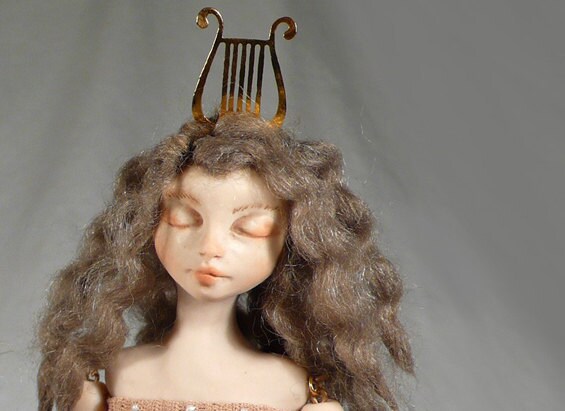 "What is an art doll?" This is as loaded a question as "What is art?"
There's no hard and fast definition to be found for an art doll. They can be made out of almost any medium or several different media. They come in various shapes, sizes, styles, and designs. They can be very realistic or abstract with barely anything recognizable on them. They can be human, humanoid, anthropomorphic, alien, fantasy, sci-fi, or just about anything in between. In this post, we'll explore the world of art dolls, in honor of the recently launched Dolls and Miniatures Category on Etsy. In Part 2 of this series, we will delve into miniatures with a post by BlueKittyMiniatures.
 
The two main defining points about art dolls that you will find consistently are:

1. An art doll is a work of art. The chosen form might be a doll but the piece is art and is intended to be treated and viewed as such.

2. Art dolls are not toys. Usually, an art doll is for display with little to no direct interaction but even art dolls designed to be interacted with (e.g., puppets, marionettes, jack-in-the-boxes, and automatons) are made for adult collectors and are not toys or usually even considered child friendly. Most people wouldn't allow their children to play with a bronze sculpture or painting on the wall and art dolls fall into the same category.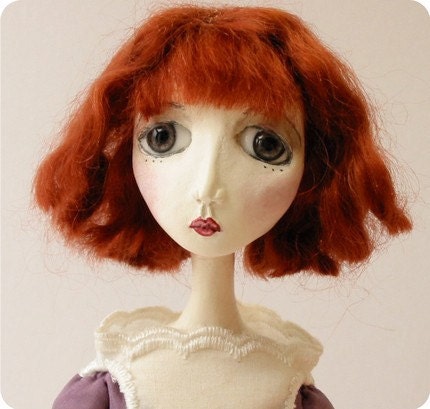 Lulu by blackeyedsuzie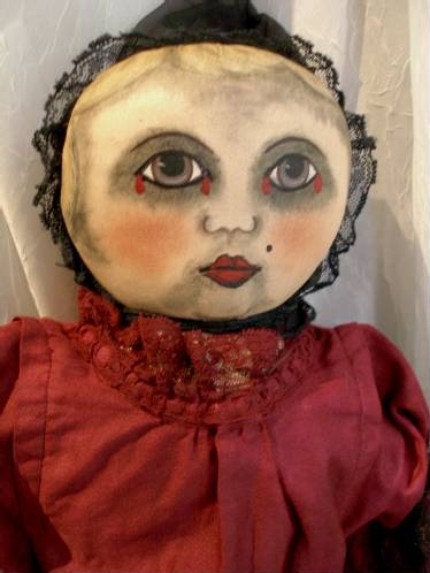 Scary Prim by DLMarian

Just as other art forms can be expressed through multiple media, art dolls can as well. Art dolls can be fully sculpted or partially sculpted from clay with soft bodies. They can be soft sculpture which involves very detailed sculpting of foam and fabric with a needle to make incredibly realistic features. They can be assemblage taking a combination of various materials and making a doll form out of them. They can even be altered dolls–consider Barbie, sculpted over, painted and turned into a wood nymph...to the point where you barely recognize her original form. But each of these media follows the same defining points of an art doll–they are works of art first and they are not toys to be played with by children.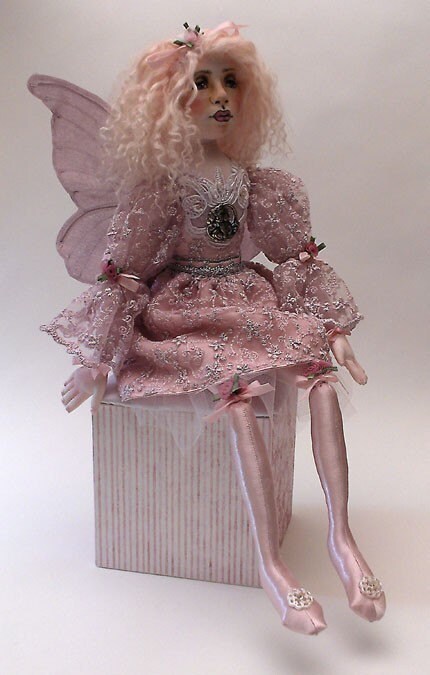 Ophelia by BonnieLeeFonatine

One-of-a-kind (OOAK) is a phrase that shows up a lot in the art doll realm. It denotes something very specific for doll artists. A OOAK art doll should be an original doll (made from start to finish by the individual artist; from conception through design, sculpting, and finishing the piece) that will not be reproduced again.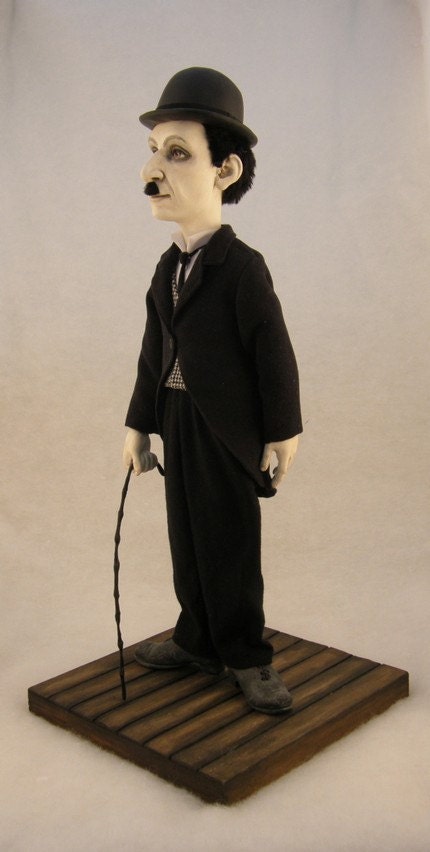 Charlie Chaplin by AMCreatures

Further breakdown can take place within each media. There are such a variety of clays to use, from high-fire to air-dry and epoxy clays. Some porcelain dolls fall into the art doll category because they are individually made by the artist, rather than being mass-produced from a mold. Polymer clay, air-dry clays, two-part epoxy clays like Apoxie Sculpt, paperclays and papier mache are all used for sculpting either full-sculpts or partial sculpts with cloth bodies.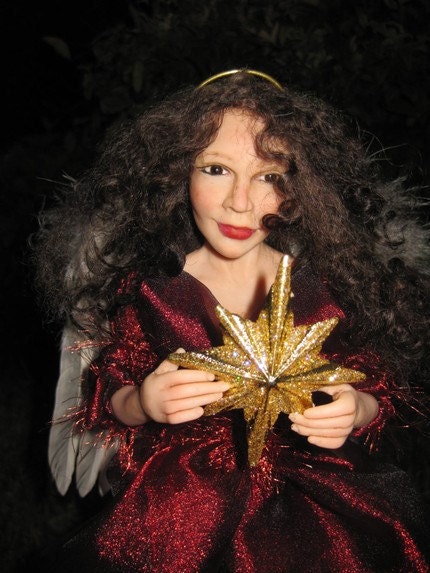 Angel Tree Topper by ElizabethBonura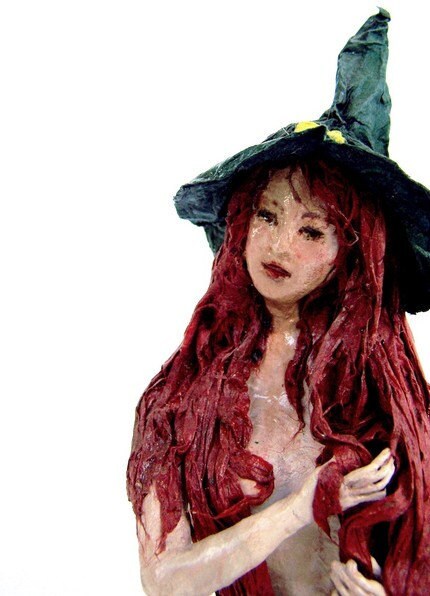 Green Witch by rdirenna

Soft Sculpture includes using foam, batting, fabric and nylon to make highly detailed realistic figures. Like sculpting in clay, these figures are sculpted using a needle and without a cloth pattern. It also includes needlefelting which can make some amazingly life-like figures, as well. The key to recognizing soft sculpture is how well defined and how detailed the cloth sculpting is. A simple cloth doll with painted face, mitten hands, and rounded feet doesn't fit into the soft sculpture definition, but a doll with a needle-sculpted face, individual fingers, and defined muscles is exactly what soft sculpture is about.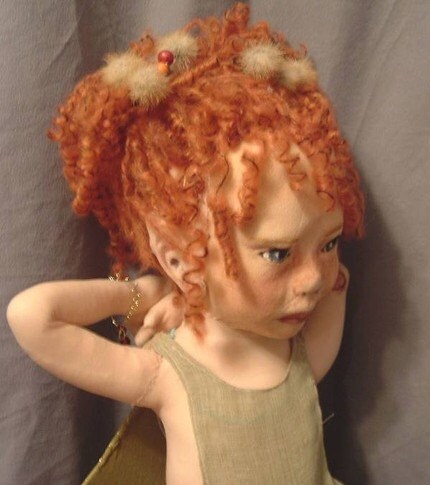 Freya by cottonwoolbabystudio

Assemblage dolls are much less traditional, cobbling together a variety of items from old doll parts to kitchen utensils to make a doll form that's somewhat recognizable as such. Just about any item is game to be included in an assemblage doll. Their very nature makes them eco-friendly, upcycling and recycling items that would otherwise end up in a landfill.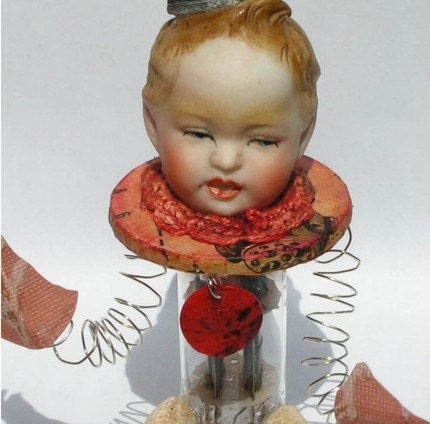 The Way It Worked by lunaclaydesigns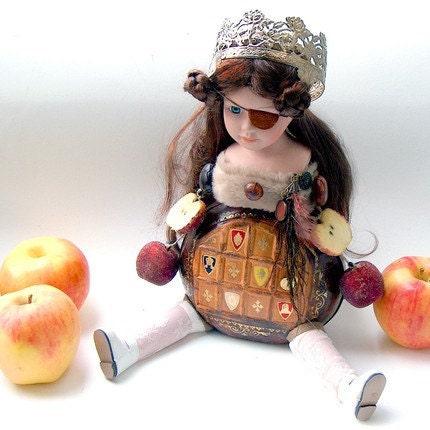 Bavarian Apple Princess by crayonmonster

Altered dolls, not to be confused with repaints (which are commercial-made fashion dolls that have been stripped and painted in a new style, frequently including a new hairstyle), are another non-traditional type of art doll. For altered dolls, artists use commercial dolls (Barbies, Blythes, old toy dolls, cheap plastic dolls) and sculpt over them, remove and/or replace body parts, re-costume and just generally remake the doll into a completely new figure. Most of these dolls are so altered, it's hard to recognize the original doll underneath. While the use of a pre-existing doll might traditionally disqualify these from being considered art dolls, it can't be denied that they fit well within the defining points of art dolls–they are works of art in doll form and they are not toys to be played with.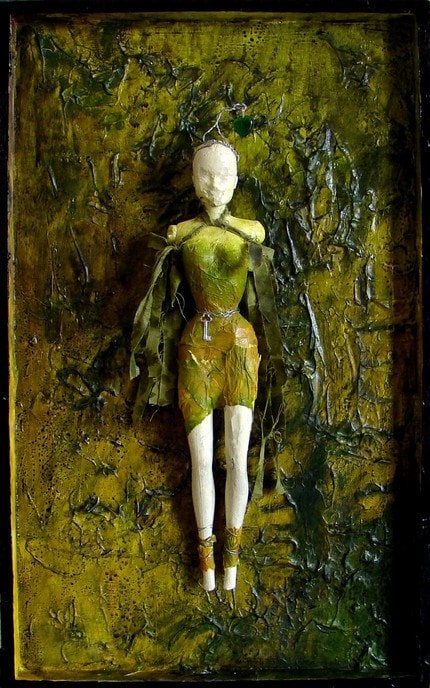 Corin by crackedmoon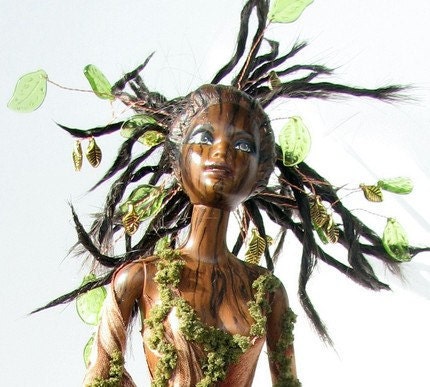 Earth Day Barbie by littlebitwired

So what is an art doll? Essentially, it's an original work of art in a doll form used, as more traditional art is, to express something the artist wants to express — an emotion, a political statement, a thought or series of thoughts. The reasons for creating art dolls are varied and can't be pinned down or limited anymore than this: Why does an artist create?

 
Further Resources:
The Original Doll Artist Council of America: http://www.odaca.org
National Institute of American Doll Artists: http://www.niada.org
Texas Association of Original Doll Artists: http://www.taoda.org
The Professional Doll Makers Art Guild: http://www.artdollguild.net


Art Dolls  | EGADS - Etsy Guild for Art Dolls and Such | Dolls and Miniatures Category