A hot bath, a soothing facial steam, and a good hair cream can go a long way toward nourishing your body and revitalizing your spirit.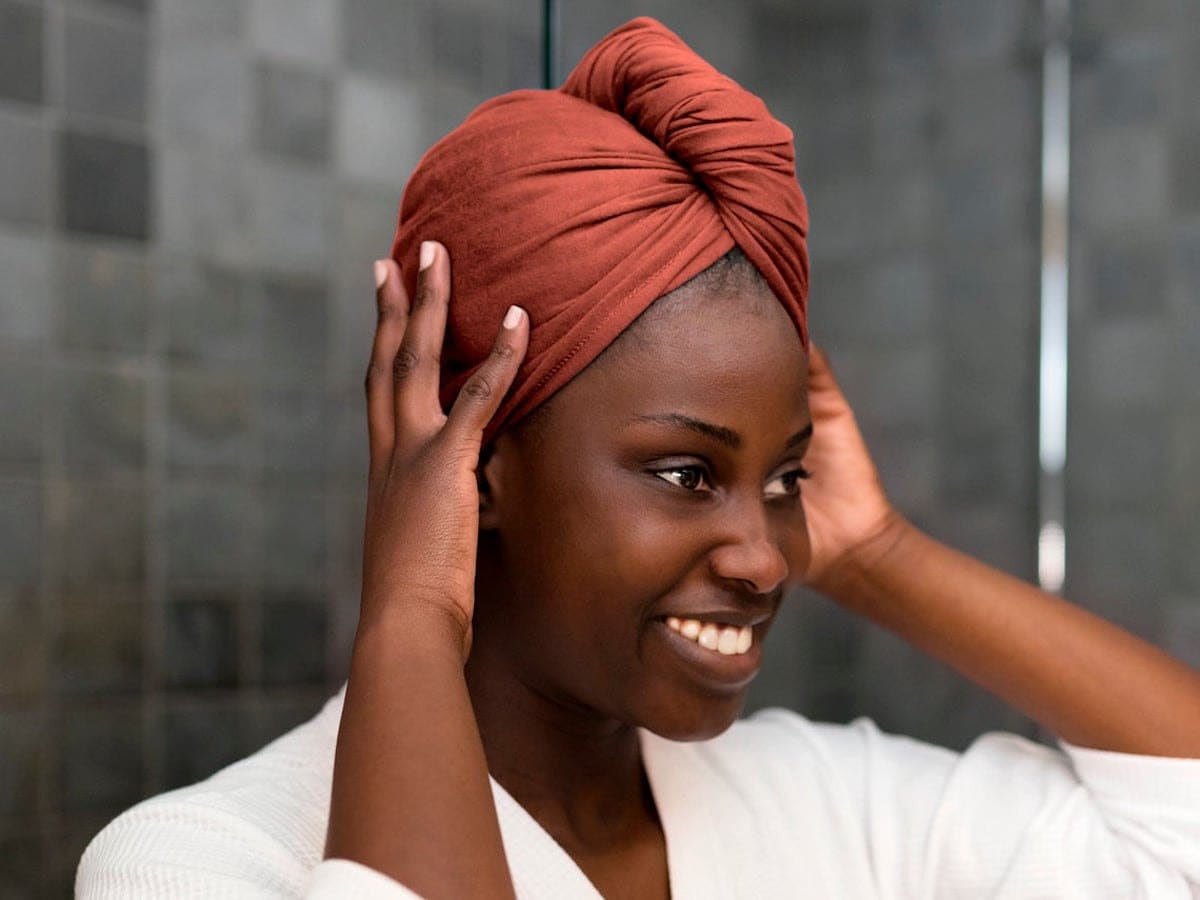 Even in the best of times, when we don't look how we want to look, we don't feel quite like ourselves. And as the weeks without a salon appointment tick by, you may find yourself growing more and more eager to take matters into your own hands. Though it's certainly no replacement for the good-natured gossip with your favorite manicurist or colorist, refreshing your beauty routine with a new DIY product can go a long way toward nourishing your body and calming your mind in the meantime. From soothing facial steams to enriching hair creams, we've rounded up a few easy at-home treatments to help you feel a little more like the old you. (And we think that's beautiful.)
If you miss your stylist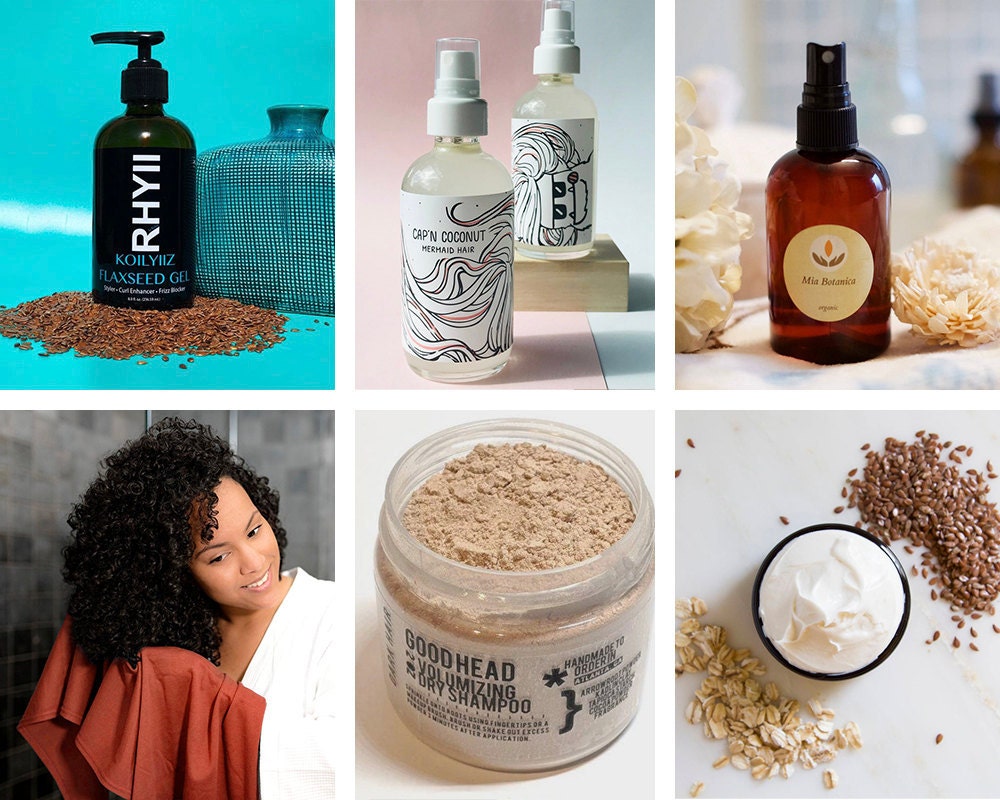 While you're patiently waiting for your next proper cut or root touchup (and thinking wistfully of that sweet little scalp massage your hairdresser tosses in with a shampoo), there are a few simple things you can do at home to maintain your mane. Detangle and deep condition all day with a lightweight leave-in spray, and for a bonus boost of hydration, work a moisturizing natural oil or cream into your routine. (We love shea-butter based blends for a beautifully defined curl bounce.) Not lathering your locks as regularly? No sweat. Make each wash last longer with an oil-absorbing dry shampoo.
If you miss your nail guru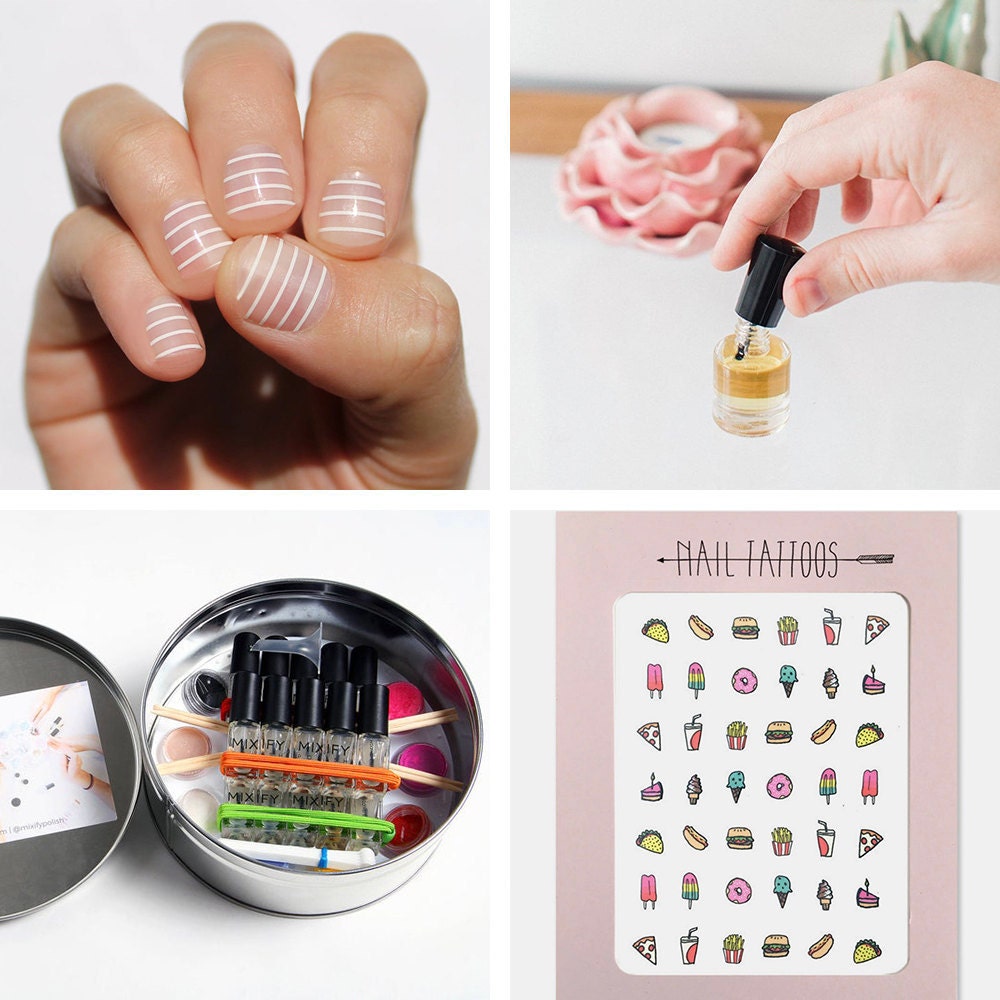 Looking for a way to take your manual mani-pedi to the next level? Create your own signature color with a mix-your-own polish kit, and top off with a whimsical, tiny nail tattoo of your go-to comfort food—a great afternoon activity for any mommy-and-me glam squad. And for those of us who can never seem to achieve an even coat (we're not naming any names), chip-free, smudge-free vinyl wraps go on and set in no time, and come in festively striped and polka-dotted patterns that'll make even the most trivial of daily tasks, from typing an email to taking out the trash, feel a little more merry.
If you miss the spa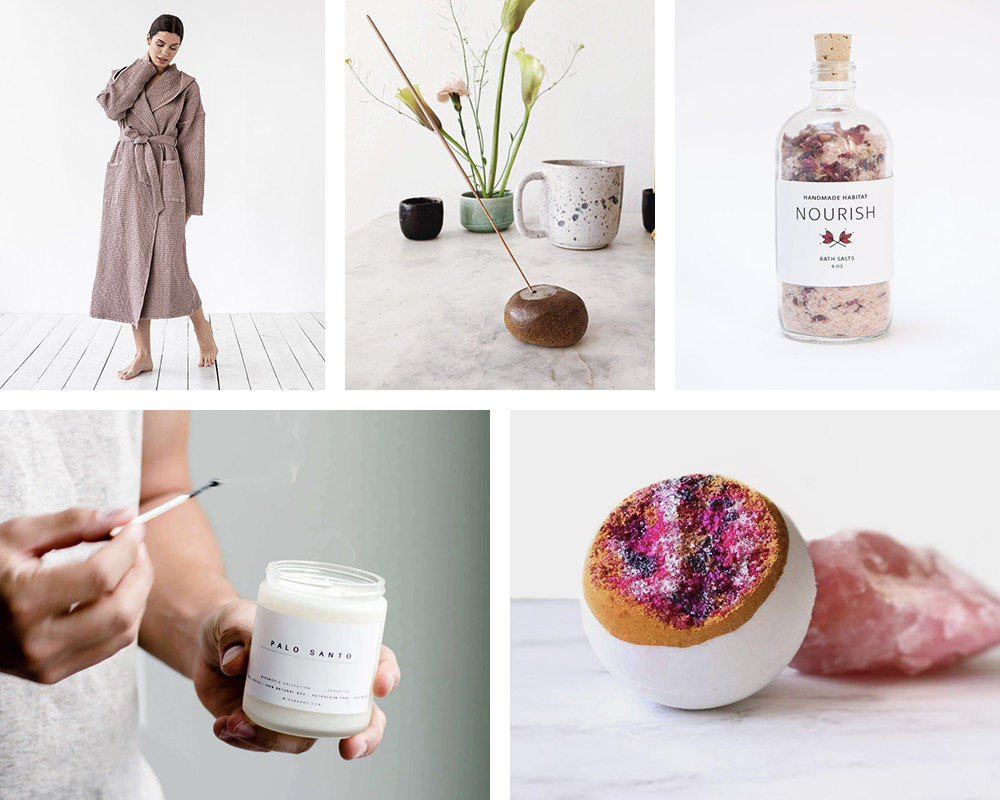 If there's nothing you crave at the end of a long week like a hot, soothing soak to wash worrisome thoughts away, all you need are a few aromatherapeutic accessories to totally transform your tub time. Sprinkle in botanical bath salts to invigorate the senses and nourish the skin, or drop in a bath bomb and surround yourself with a satisfying fizz. Add the soft scent of a flickering candle or gently wafting incense and get transported to an olfactory oasis.
If you miss your facialist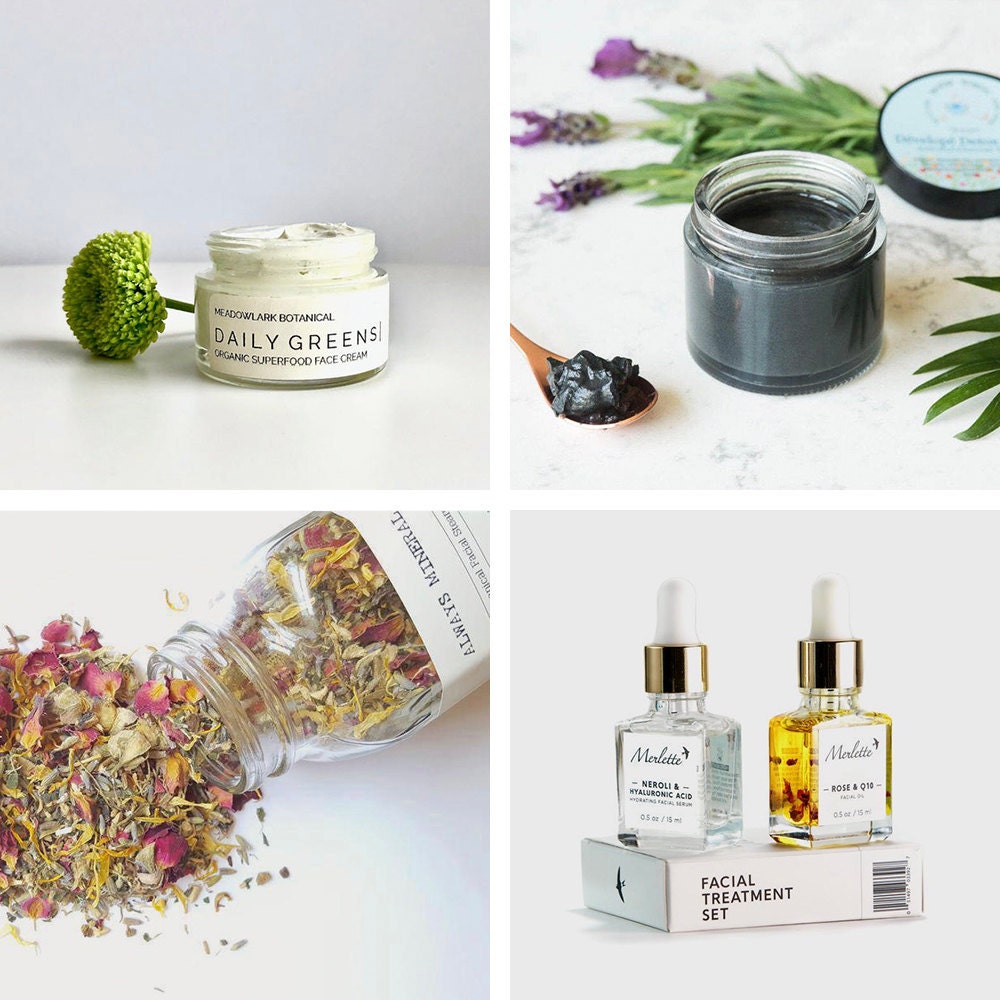 In between video call appearances, treat your face to a well-earned break with a DIY facial. Create your own self-care ritual starting with an herbal steam to open up pores, followed by a clay mask (pairs great with any binge-worthy podcast) and finish with a lightweight hydrating cream massaged in tenderly with your fingertips. Stress-related breakouts won't stand a chance!
If you miss your barber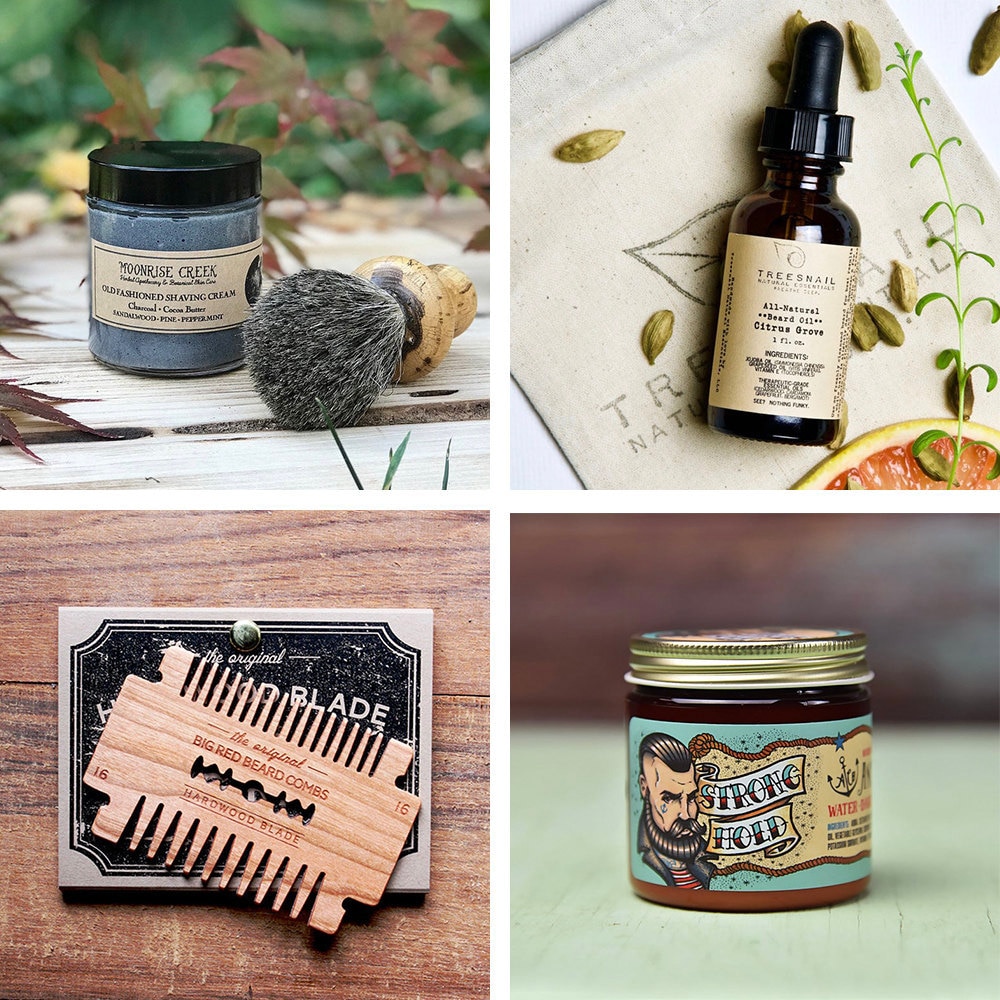 Effects of missing a trim or two beginning to show? Conquer cowlicks with a long-lasting, strong-hold pomade, and put those unruly locks in their place. If you're in need of a close shave, a thick, whipped shaving cream with a classic woodsy fragrance is just the thing to soften those cheeks. But if your whiskers are growing on you, we say go ahead and grab some oil and a comb and jump on the bushy beard bandwagon.
If you miss your tattoo artist
For some of us, no sooner does the ink dry on a new design than we're already envisioning our next tattoo. One lighthearted way to get your body art fix? Play around with the temporary variety. It's a great way to try out a placement you've been considering, or switch up styles to see what might look nice alongside your existing pieces. From delicate line-drawn shapes to watercolor florals, on Etsy you'll find no shortage of artistic inspiration.