by Katie Sherman
What to buy when: an Etsy shopping guide for new and expectant moms.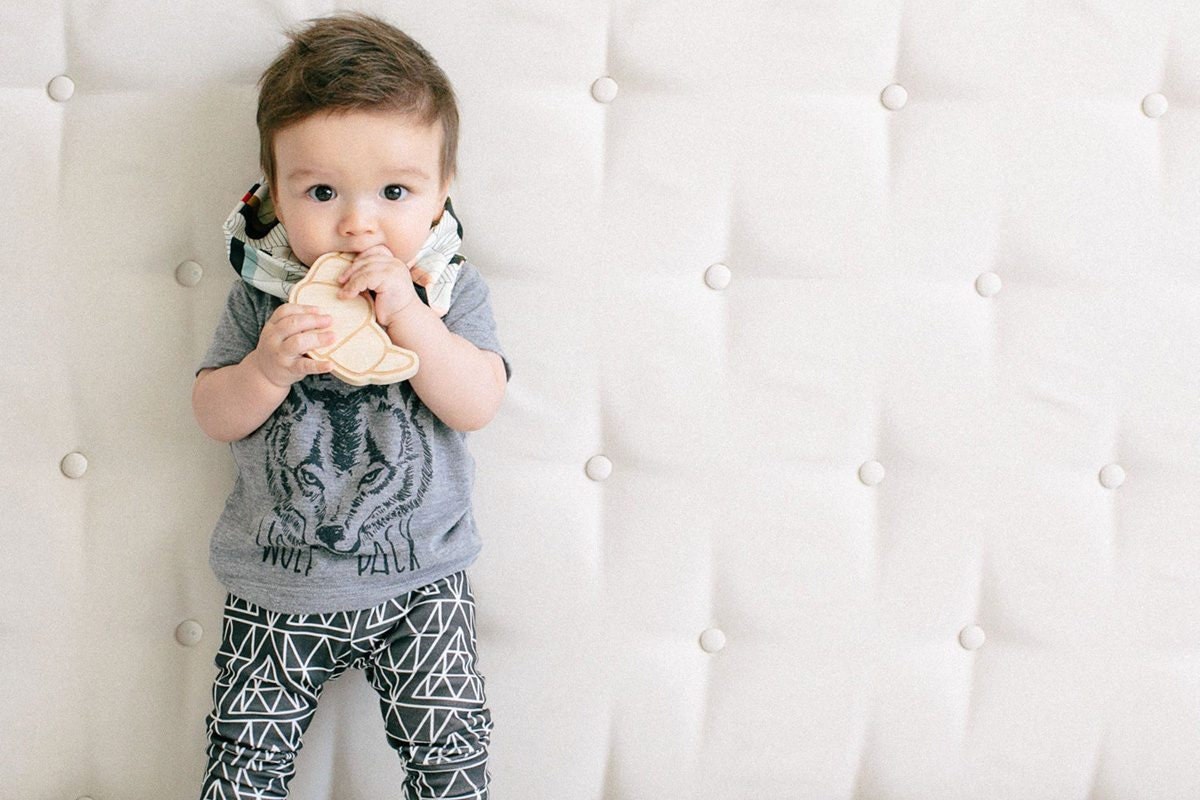 The first year of
motherhood
is all about keeping up with baby's rapidly evolving needs...and doing so on whatever sleep you can manage. That's why moms, and the people who shop for them, know that
the best goods and gear
are timed to match a newborn's growth: blocks at three months might go straight into the closet — no matter how beautifully hand-carved — while a hooded tub towel will get daily use. Since even those of us who live for handmade have to admit there's something convenient about the clearly labeled age guidelines on every last plastic thingamajig in the mainstream toy stores, we've created an all-Etsy shopping guide based on the generally accepted timelines (we're looking at you, Dr. Spock) for what your child will likely be doing when. There's a handmade toy or tool for every milestone along the way.
Pregnancy: Bonding and Nesting
Preparing for baby's arrival is a multi-pronged proposition: you're building an emotional connection and 
readying the baby's room
at once. To celebrate your milestones, turn to the perfect props — like charming DIY nursery art and numbered signs that let you count down the days to delivery.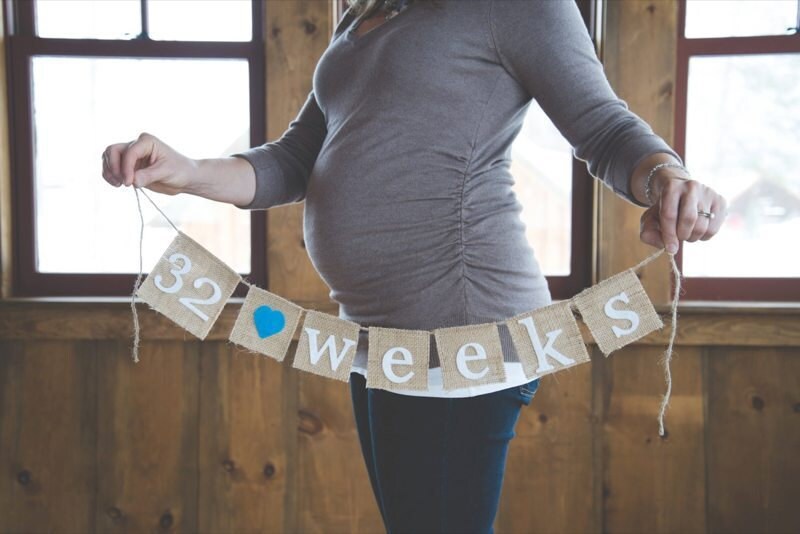 Fancy Flamingo
Chronicle your pregnancy's progress and your ever-expanding belly in photographs staged with 
Fancy Flamingo
's burlap-and-felt countdown banner ($45,
buy it here
). Bonus: once baby arrives, you can reuse the set to catalogue your little one's monthly growth — and (much) later, mark the march toward summer vacation.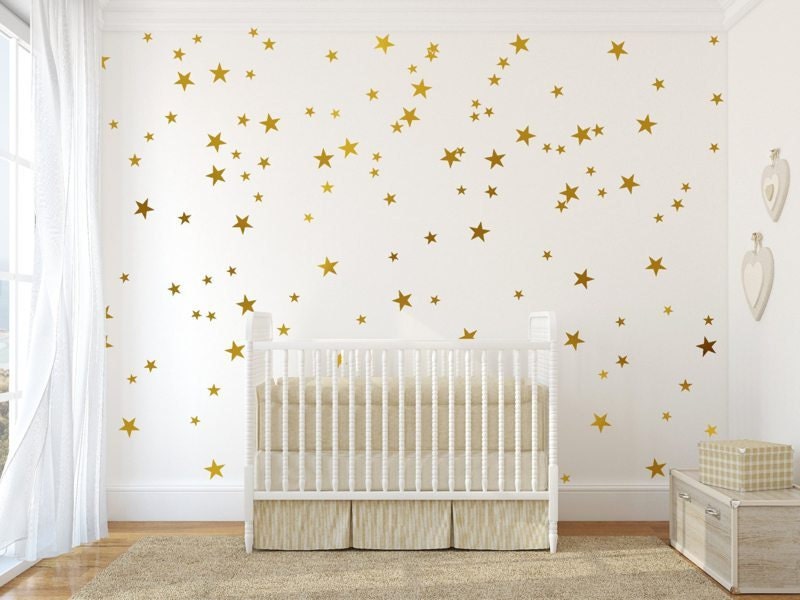 Jesabi
Consider these metallic-gold vinyl decals from
Jesabi
 ($30,
buy it here
) a dazzling — and fume-free — alternative to painting nursery walls. (Don't worry — they peel right off when you're ready to redecorate.)
0-3 Months: Looking and Listening
In
the first few months
, baby's hearing continually develops, so sing away — and supplement with musical toys that have a melody he or she will like (and that won't annoy you). While auditory perception is on the rise, visual perception is limited to a range of about one foot at this age; baby will mainly be staring at your face during close-up activities like feeding and bath times, so some of the cuteness below is just for you.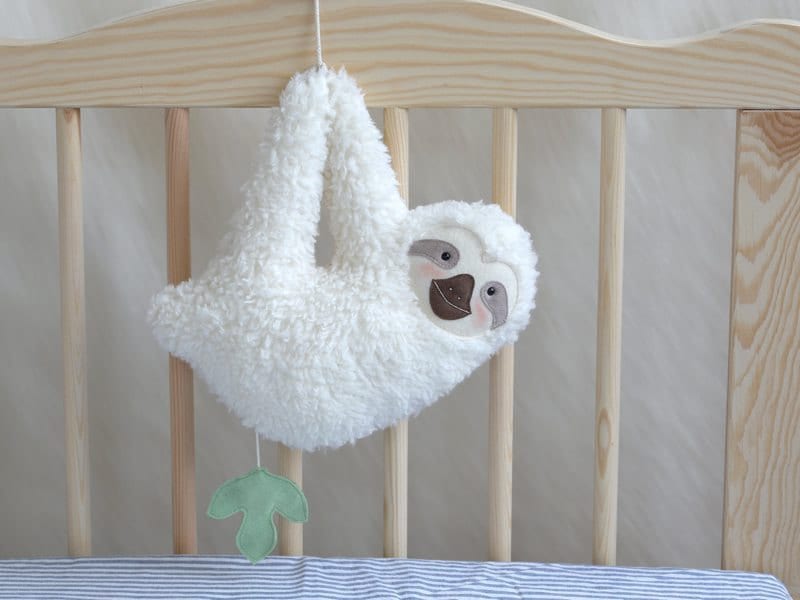 Petiti Panda
Soothe your baby to sleep while 
Petiti Panda's
musical sloth ($60,
buy it here
) stands guard.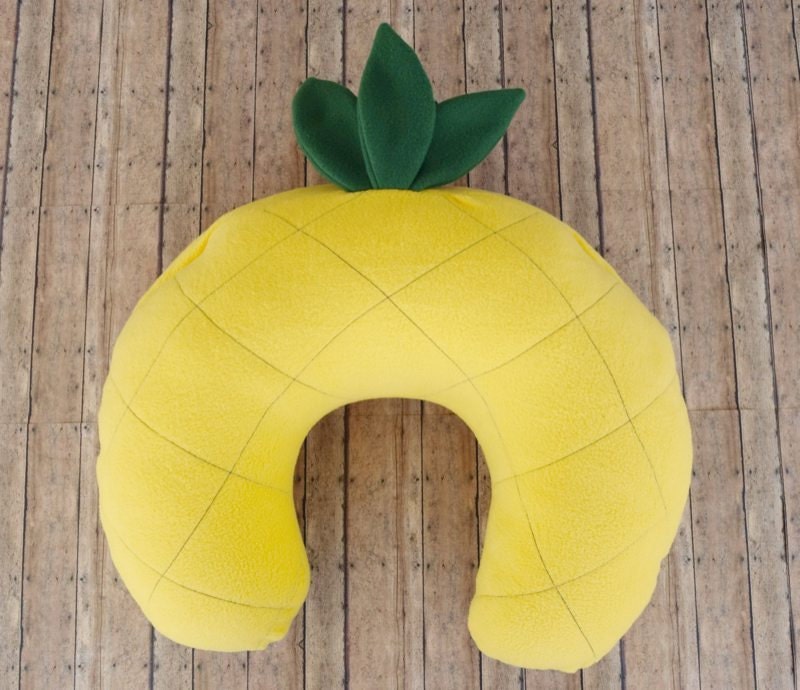 Necessary Cuteness
Much of baby's first few weeks will likely be spent lounging in your arms atop a nursing pillow. This super-soft pineapple-shaped fleece cover from
Necessary Cuteness
 ($40,
buy it here
) deserves a spot in the Boppy rotation.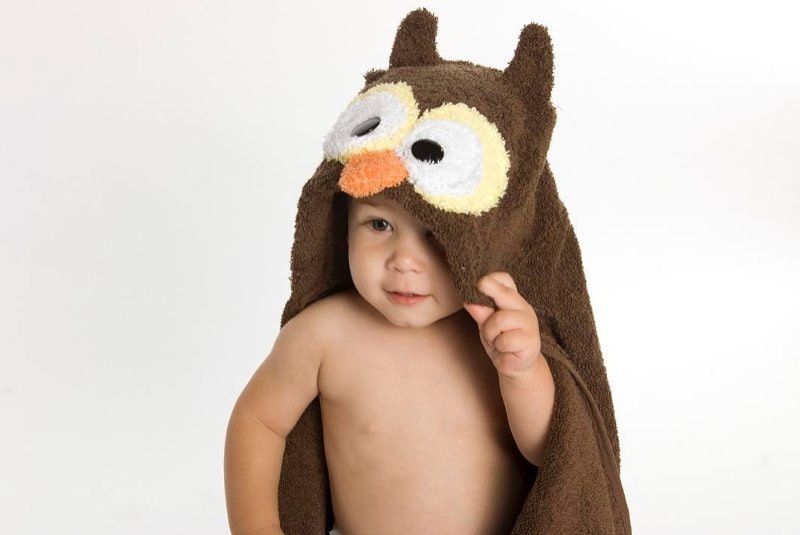 Rub A Dub Buddies
Get goofy during bath time with a
Rub a Dub Buddy
. From owls and ladybugs to dinosaurs and sharks, these hooded numbers ($46,
buy it here
) make your evening ritual feel like playtime.
4-6 Months: Reaching and Grasping
Watch out for these grabbers, droolers, and teethers. Soon they'll begin rocking and rolling, too: Their bodies are growing stronger every day.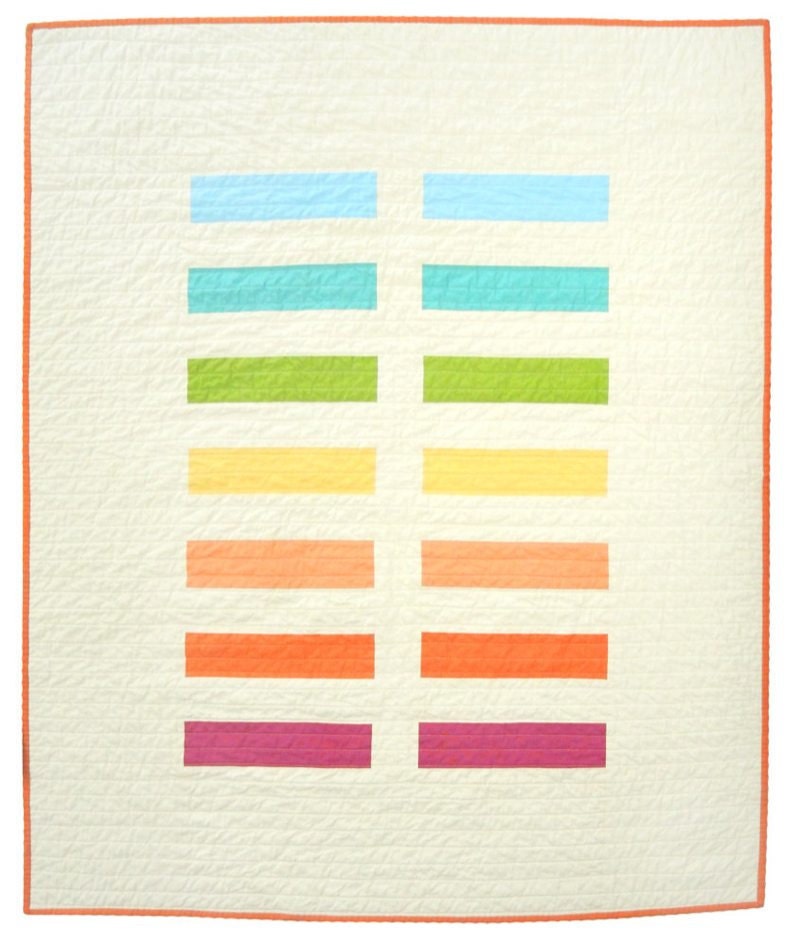 b. perrino handmade
Barbara Perrino
's cotton quilt ($155,
buy it here
) lies flat for tummy time (key for strengthening baby's neck and stomach muscles) and appeals to aesthetes and newborns alike with its streamlined, modern design and bright colors that young eyes have just begun to discern.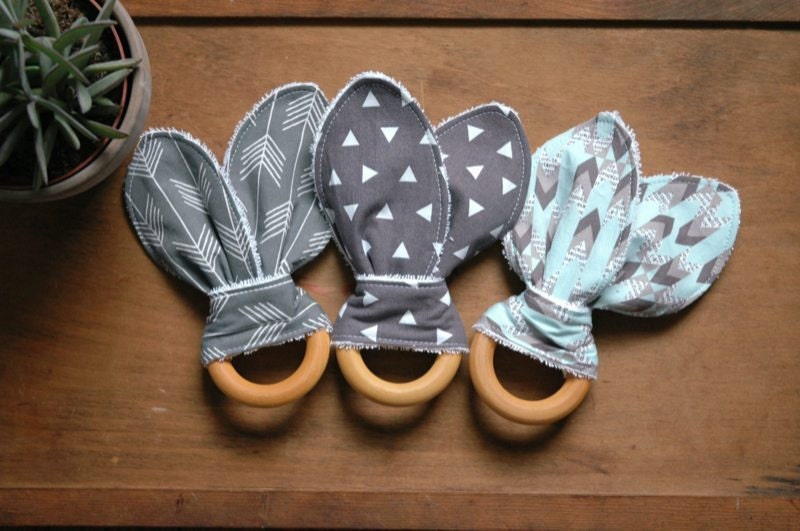 The Bird & Elephant
No matter what it is — dog toy, cell phone, pebble — a baby this age is going to try to put it in his mouth. That's why stocking up on suitable chewables like these natural maple-wood teething rings from
The Bird & Elephant
 ($10,
buy it here
) is a must.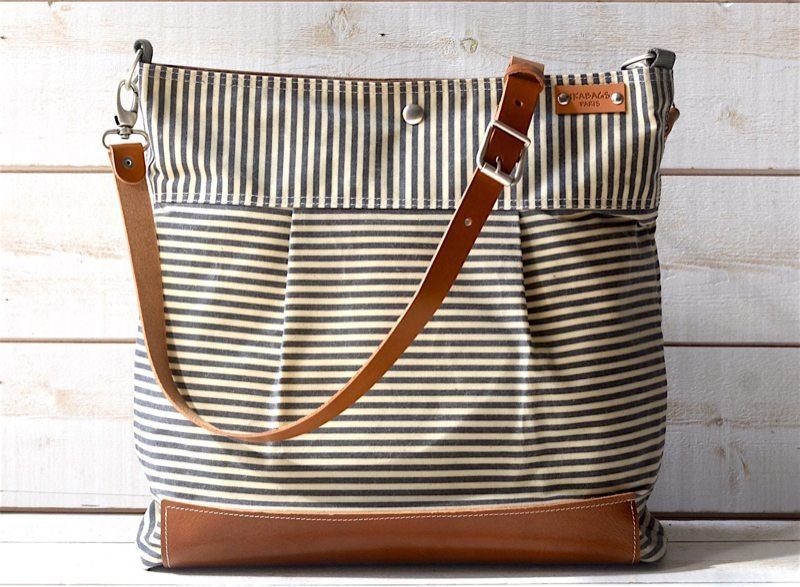 ikabags
A waterproof lining and 10 interior pockets make this practical 
Ika bag
 ($173,
buy it here
) the thing to bring for baby's first extended forays into the outside world — and the stylish, ticking-stripe design makes it the thing to keep even after potty-training's through.
7-9 Months: Sitting and Moving
During this stage, depth and spatial perception develop. Baby is starting to eat more solid foods and hold his or her bottle. Also on the agenda: crawling, cruising, and some new communication skills, too.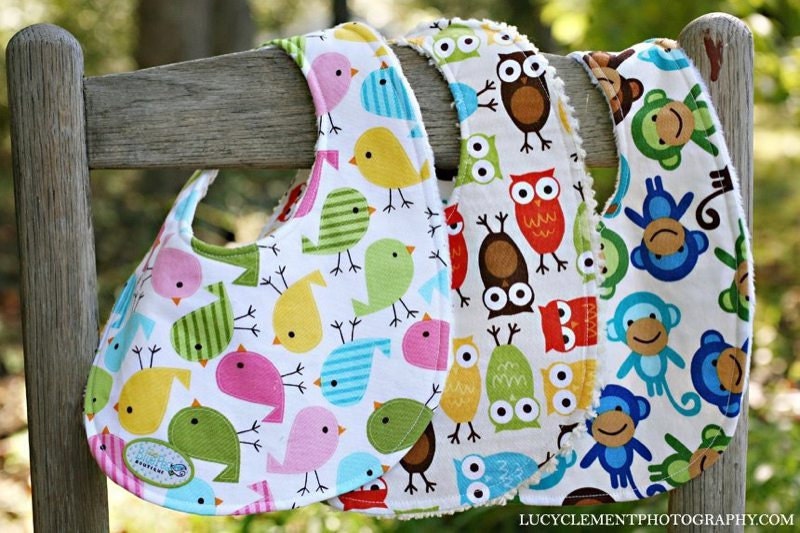 Little Blue Pea Boutique
With solid foods come solid-food messes. Arm yourself with an array of colorful, adjustable-fit bibs from
Little Blue Pea Boutique
($25,
buy it here
) — just because he's getting bigger doesn't mean he's getting neater.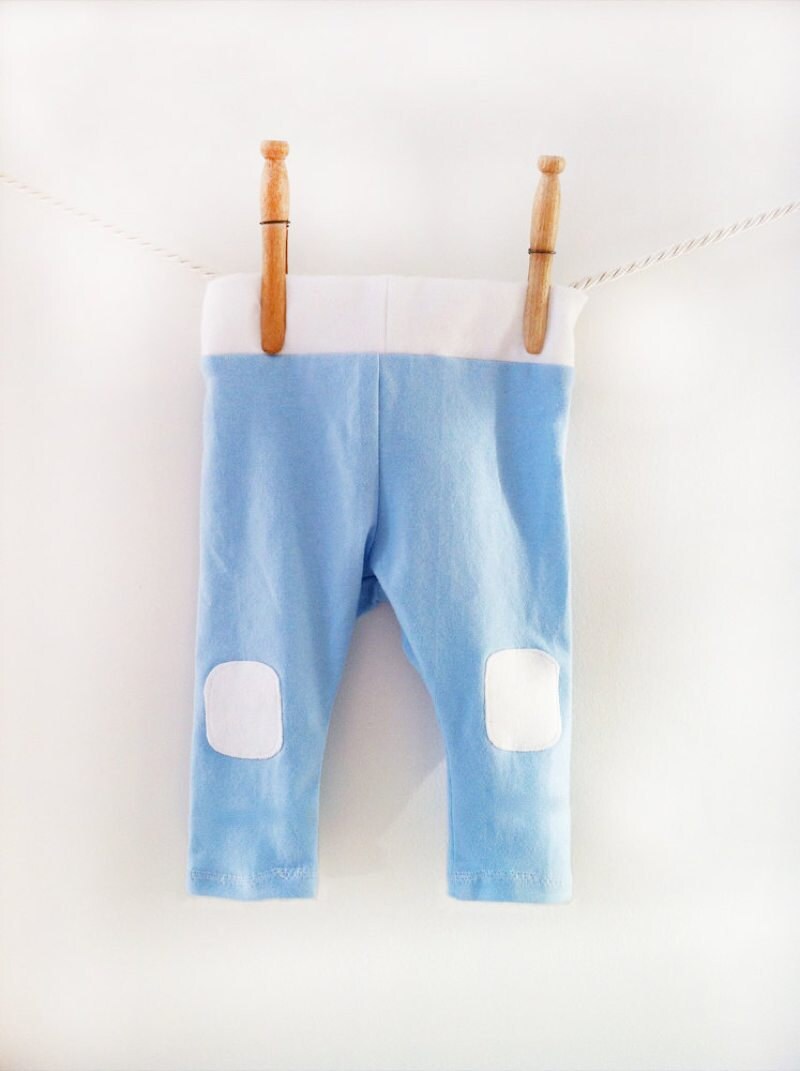 Mabel
Mabel
's padded leggings ($25,
buy it here
) not only protect baby's knees with a layer of strategically placed foam, they also act as a low-tech infant tracking device, thanks to the squeaks that sound for crawls and falls.
10-12 Months: Crawling and Walking
On the way to the one-year mark, object permanence develops; little ones delight in seeing objects go away into a container and then making them reappear. They're also gaining strength, standing (with help) to build higher block towers and roll a ball across the room.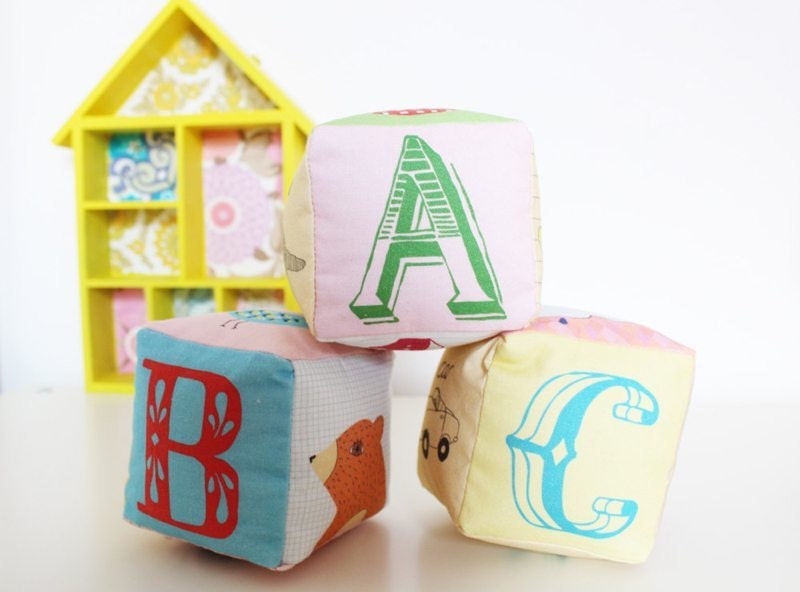 Julia Staite
If you've set a high bar for toys that'll spend more time out on the floor than hidden away, take a gander at
Julia Staite
's vintage-inspired alphabet rattle soft blocks ($22.50 for three,
buy it here
).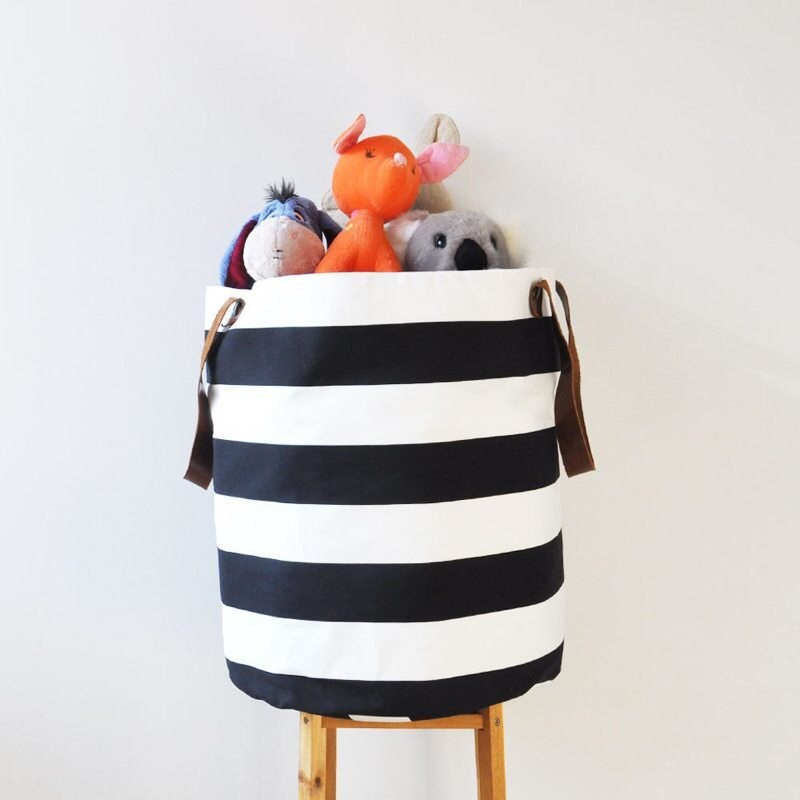 Love Joy Create
Encourage baby to hide toys inside a roomy bin like this snazzy 18-inch fabric one from
Love Joy Create
($98,
buy it here
) – and then rediscover them again. (Start young, before they realize they're actually helping you tidy up.)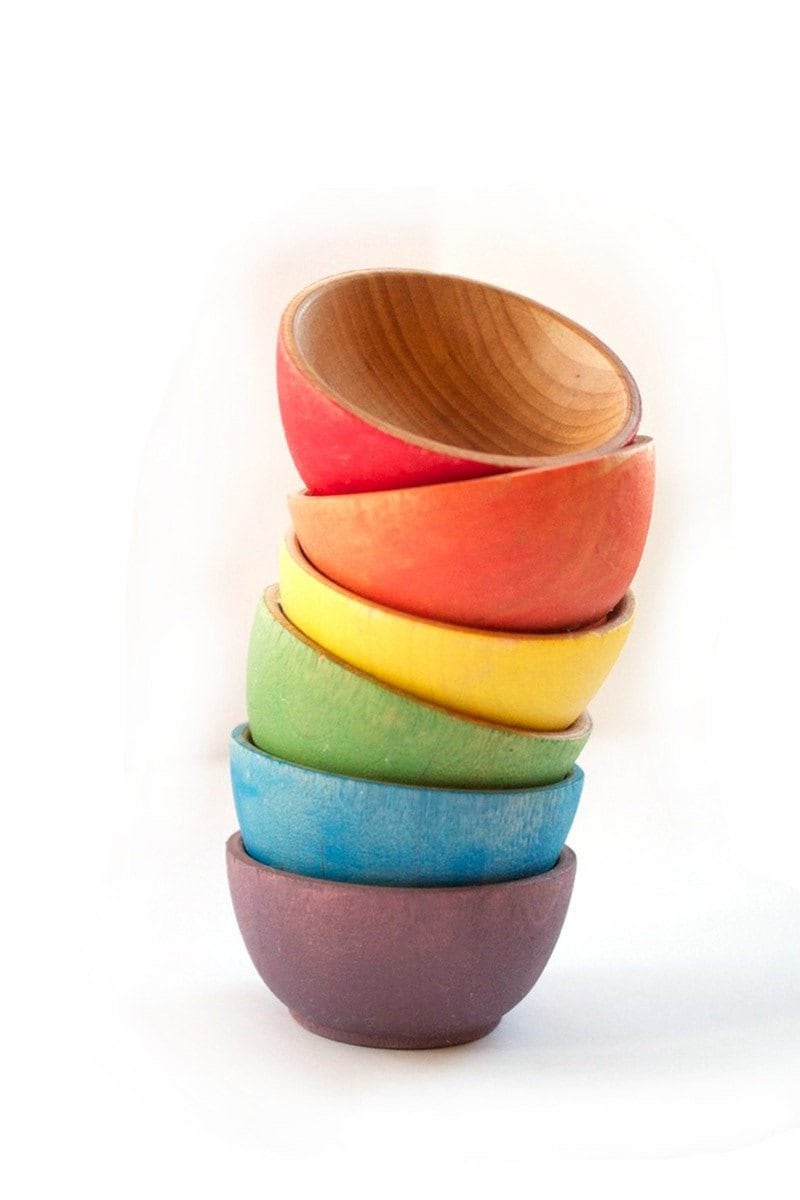 Cake in the Morn
A learning tool disguised as six basic bowls ($18,
buy it here
),
Cake in the Morn
's set is ready to be stacked, toppled, and rearranged. Plus, the brilliant colors (from non-toxic watercolors) spark the imagination for hours of creative play.