Help your mini me hit the books in style with supplies they won't find anywhere else—and snag some goodies for yourself, too.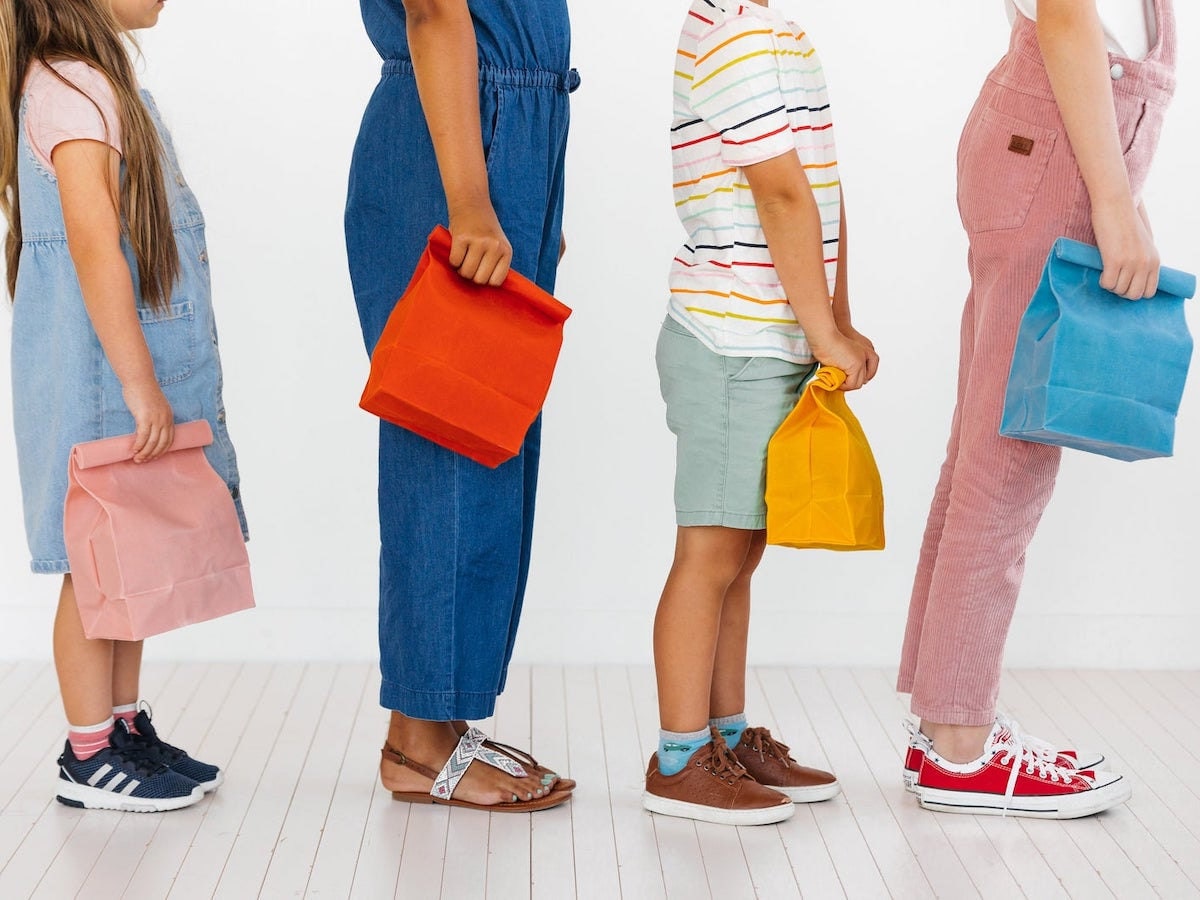 Sure, ticking off a detailed list of super-specific supplies can make back-to-school shopping feel more like a high-speed scavenger hunt than a quest for inspiration—but there's no rule against slipping in some special supplies and unique accessories to make your favorite scholar feel extra confident for their first day! Whether they're heading back into the classroom IRL or reprising their role as a remote learning rockstar, a perky personalized pencil case, snack-tastic lunch bag, or crisp new notebook (with all the stickers they need to make it fully their own!) will help them start the year off on the right foot. 
Shop unique back-to-school supplies
And even if it's been decades since first-day-of-school butterflies crossed your mind, a good old-fashioned office-supply stock-up might just spark some fresh ideas for that creative project or entrepreneurial dream that's been gathering dust. To that end, we've collected some of our go-to practical (and pretty) tools for motivating minds of all ages. Read on for a hearty dose of A+ inspo.
A smart backpack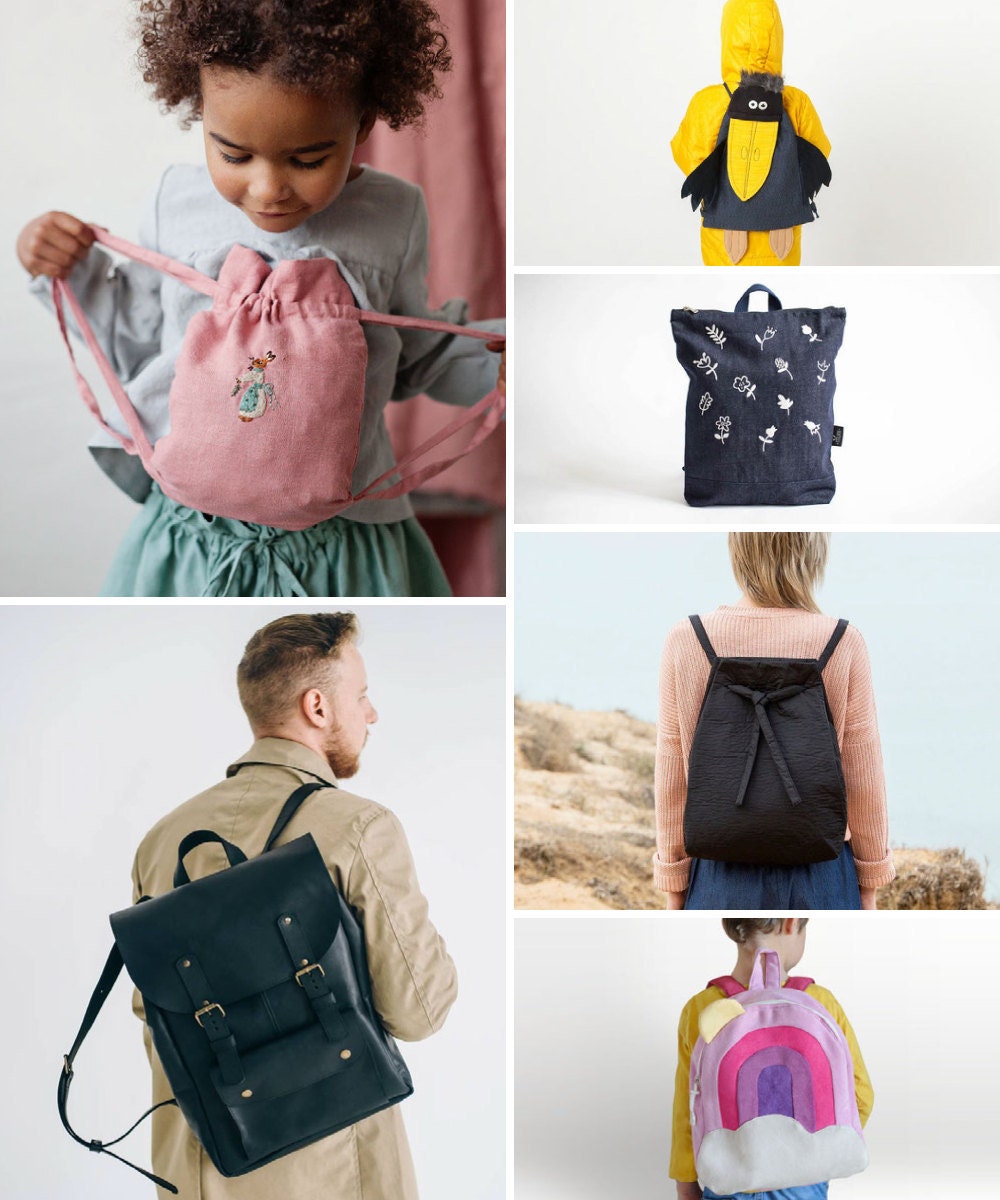 Textbooks or tablets, art supplies or after-school snacks—a good backpack can handle all the necessities with ease. On Etsy, you'll find options ranging from durable, hand-stitched leather styles to sweet (and lightweight) linen knapsacks embroidered with cute critters.
A pencil case with personality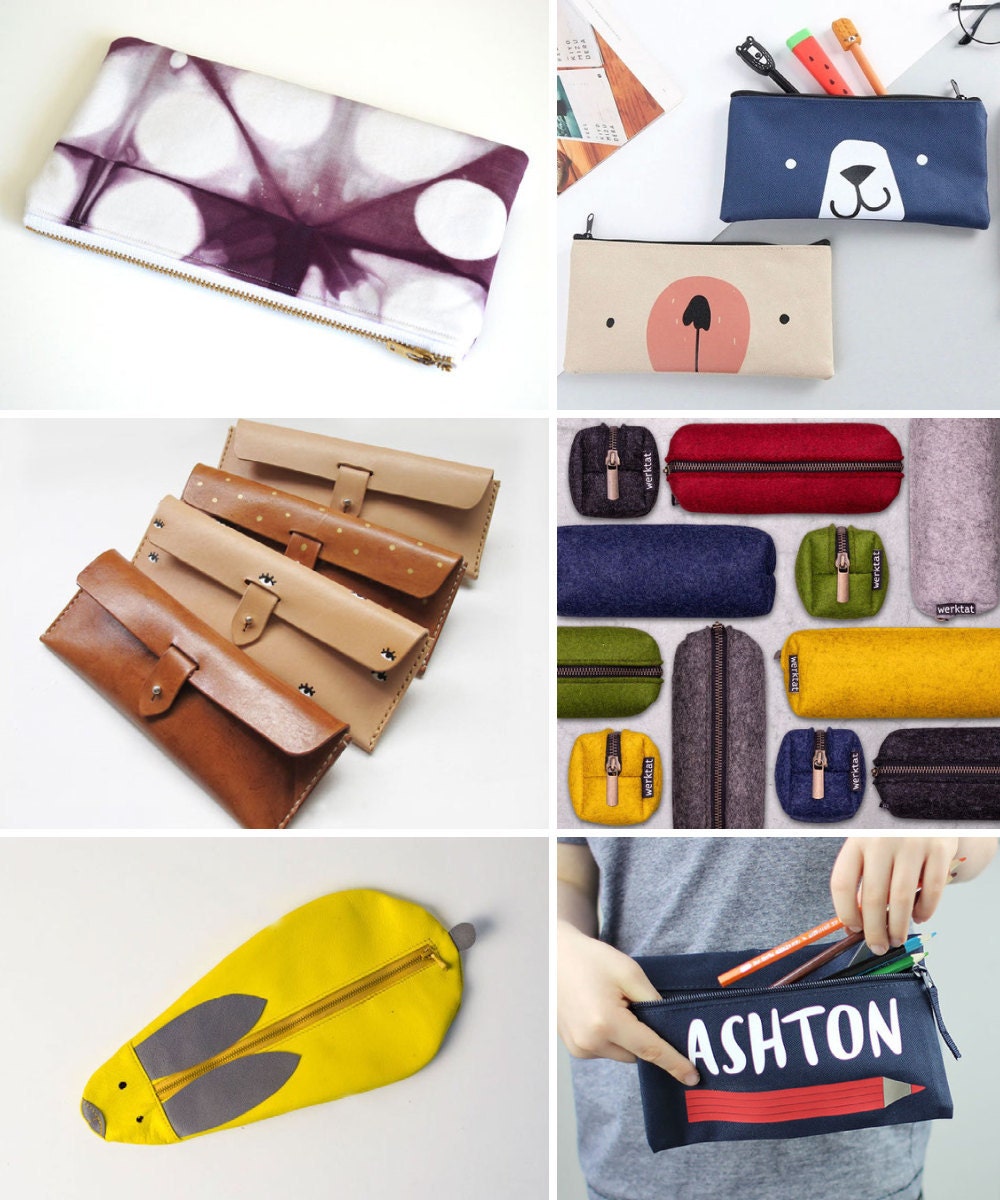 An eye-catching pencil case in trendy tie-dye, sturdy felt, or supple leather (complete with bunny ears!) delivers instant inspiration for composing something—anything—by hand.
Lunchtime essentials that won't get lost in the shuffle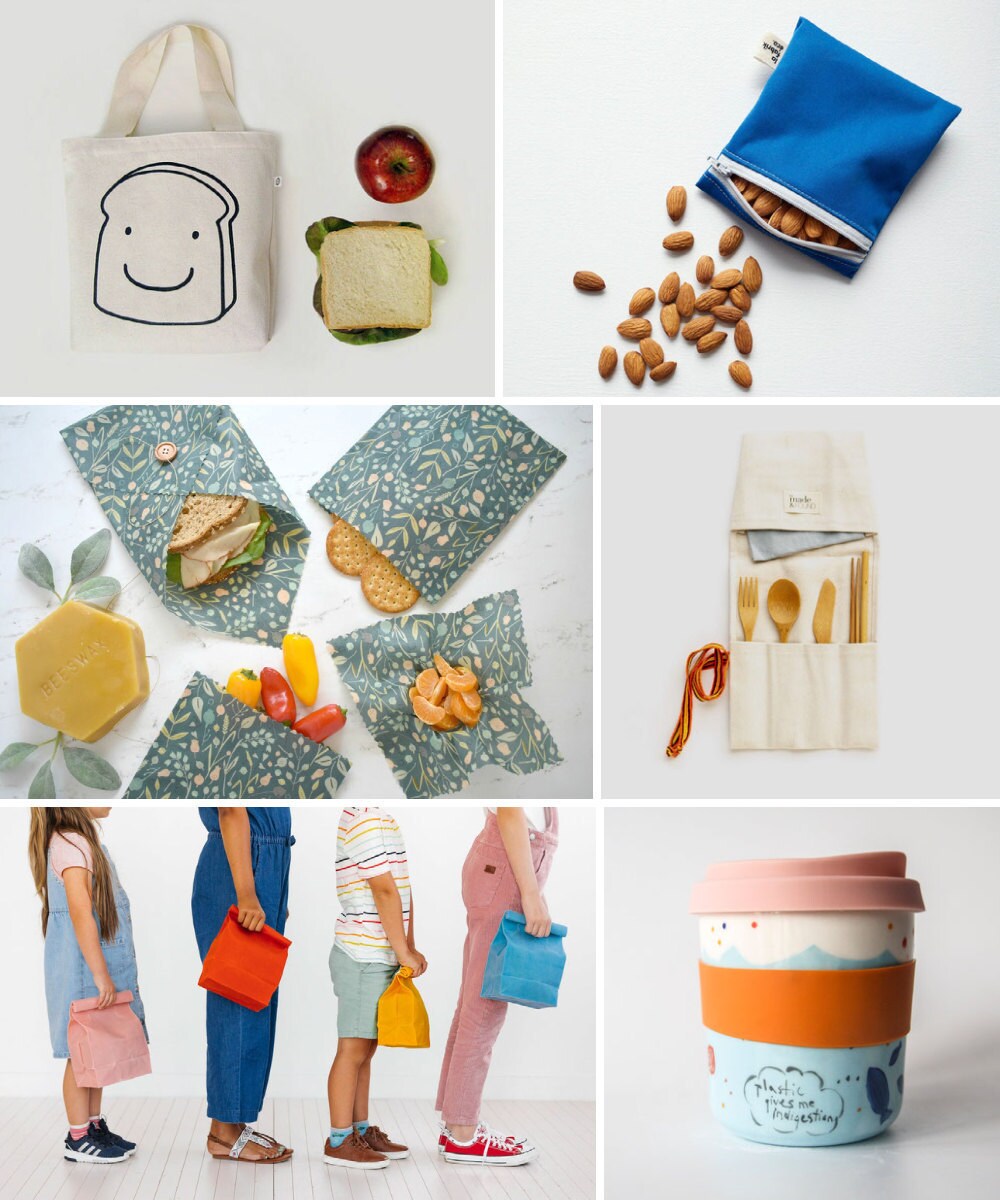 We can't promise they'll never try to swap the contents, but with these distinctive (and reusable) lunch bags made from spill-resistant canvas and snack stashers crafted from beeswax, at least they'll always bring home the right one.
A charming keychain or lanyard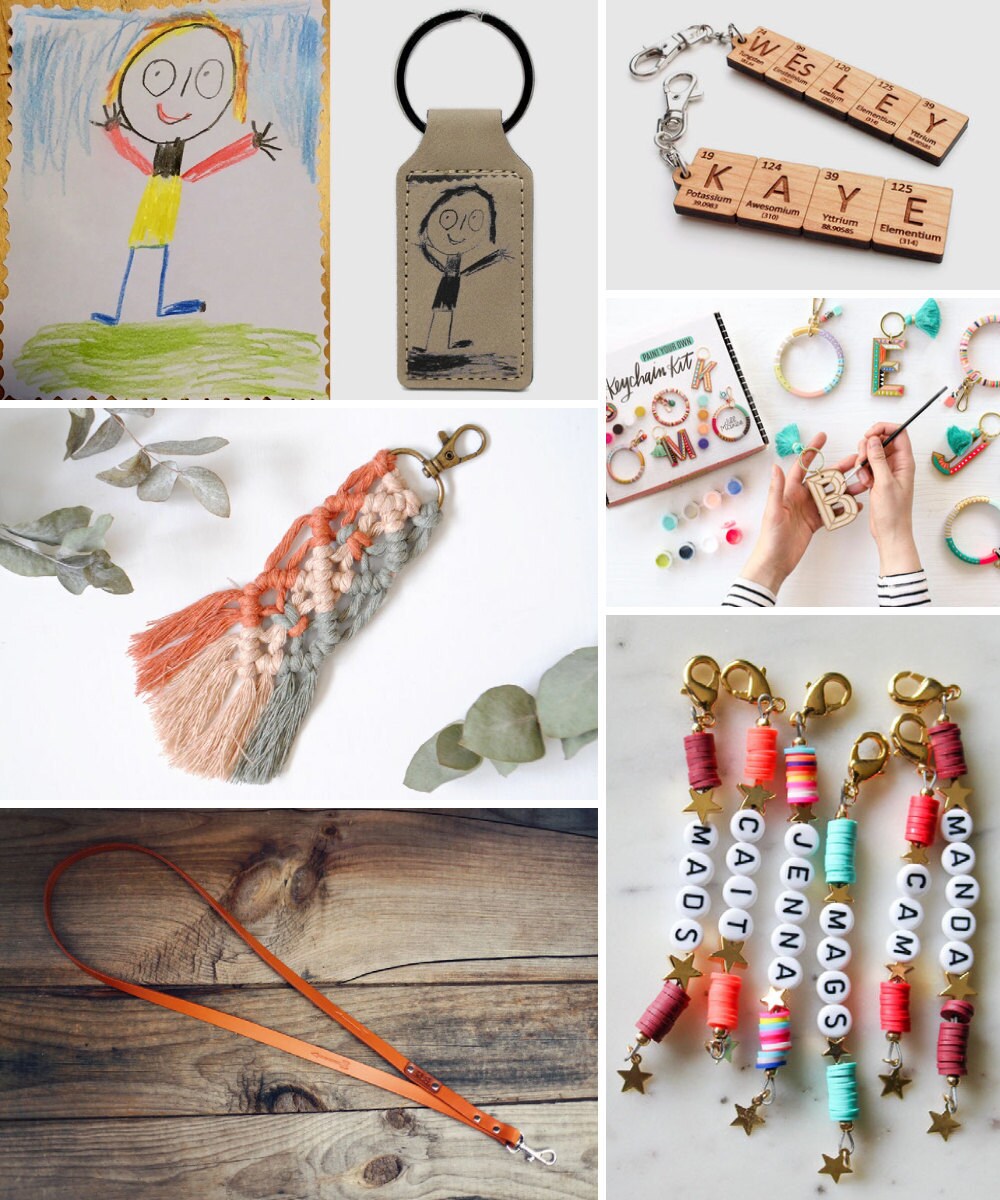 Keep key cards, house keys, and IDs within arm's reach on a personalized leather lanyard, a fringed macramé tassel, or a DIY initial keychain painted in your choice of festive hues.
Inspiring notebooks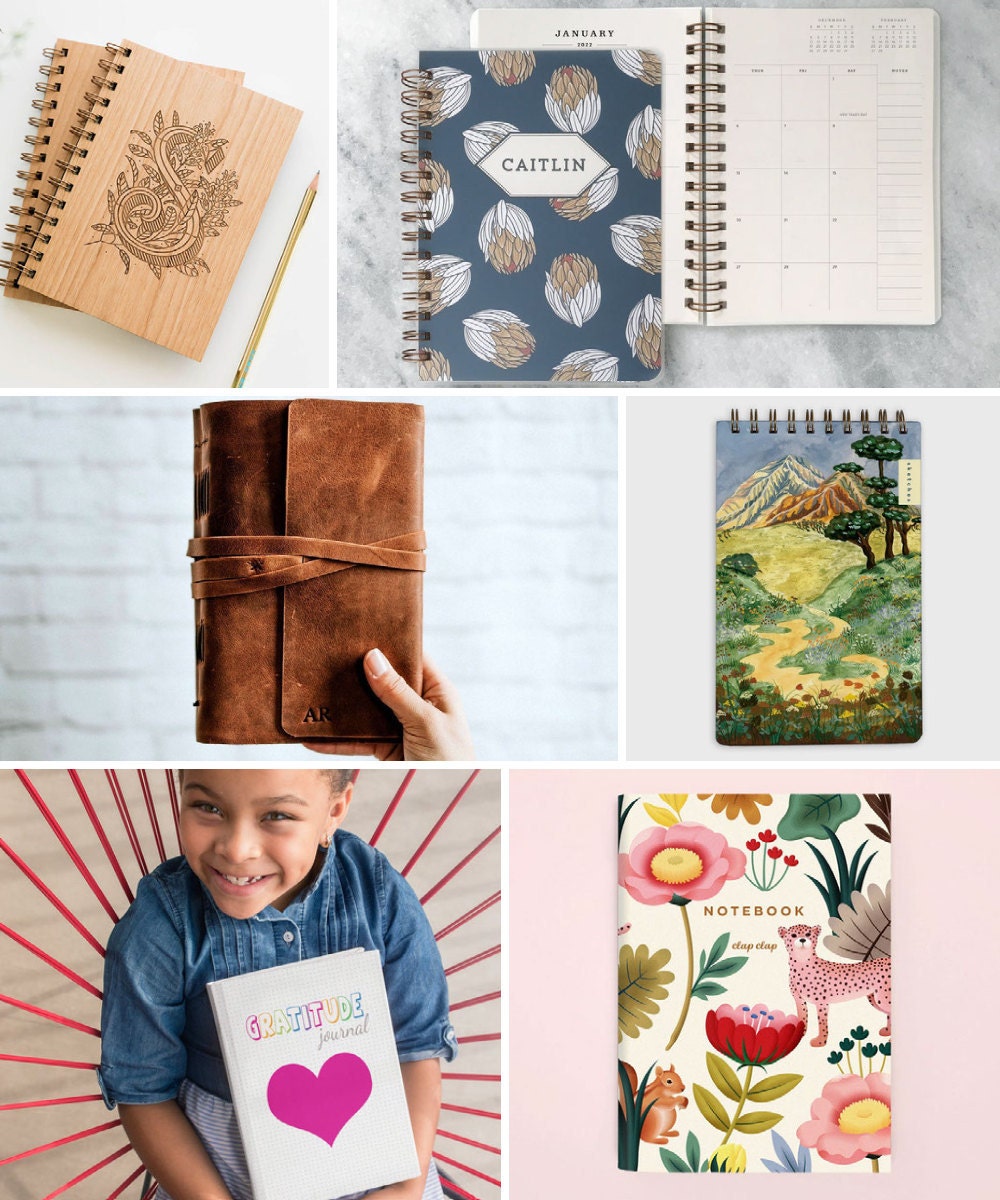 An attractive place to jot down all your most important thoughts (or your most important lecture notes) is a must at any age. Find lined or blank pages, spiral bindings or flat ones, and simple, monogrammed covers or richly patterned designs from paper goods sellers on Etsy.
Arty stickers to set your stuff apart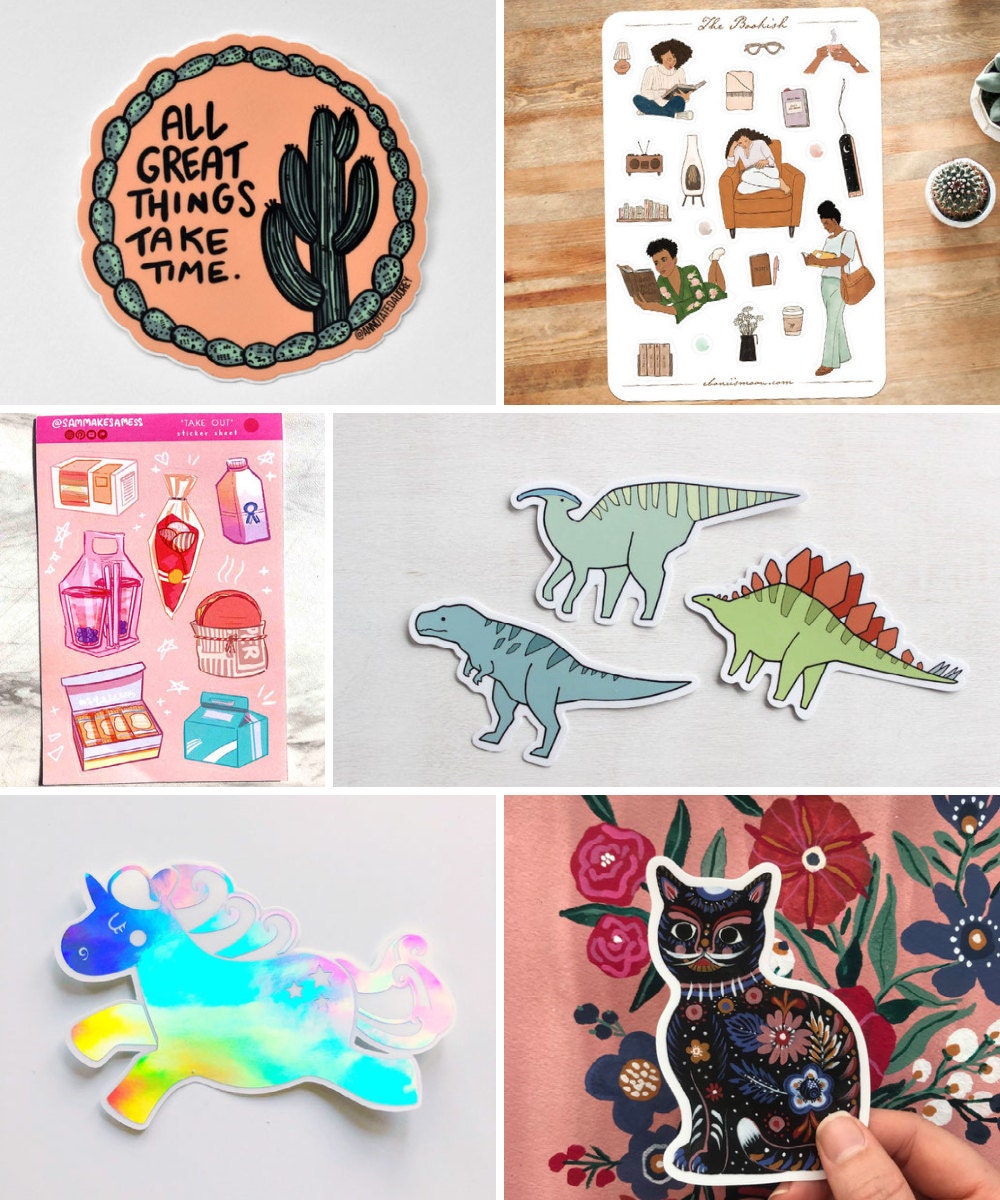 The easiest way to customize anything from a phone case to a planner to a dorm fridge (provided it's not school property)? Unique, artist-designed stickers—particularly the durable, waterproof vinyl styles.
A standout face mask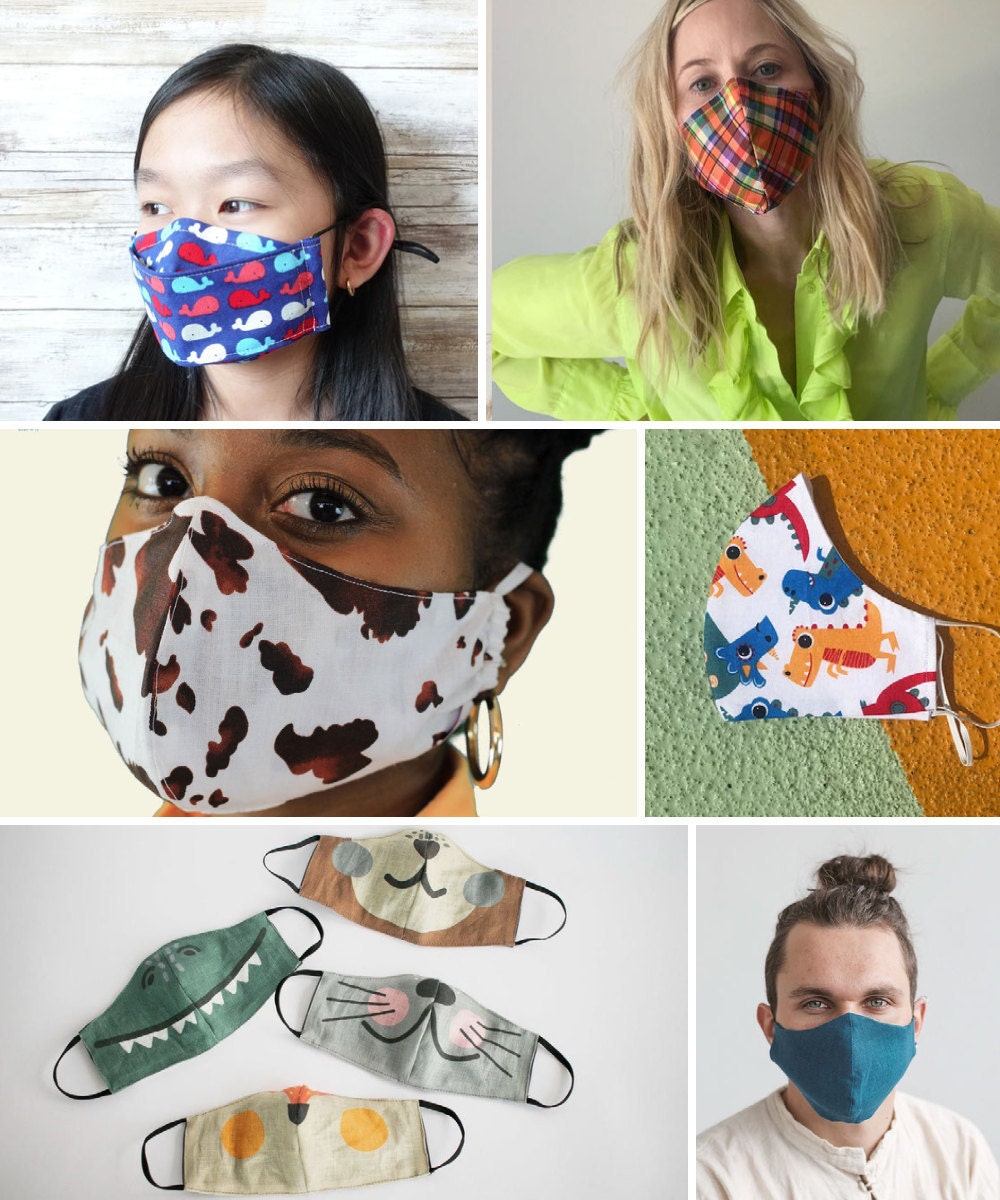 From bold animal prints to preppy plaids and everything in between, masks designs on Etsy run the gamut, promising something for everyone—including oodles of adorable, school-friendly styles for the littlest members of your crew. Personally, we're partial to the dinos.
Writing utensils galore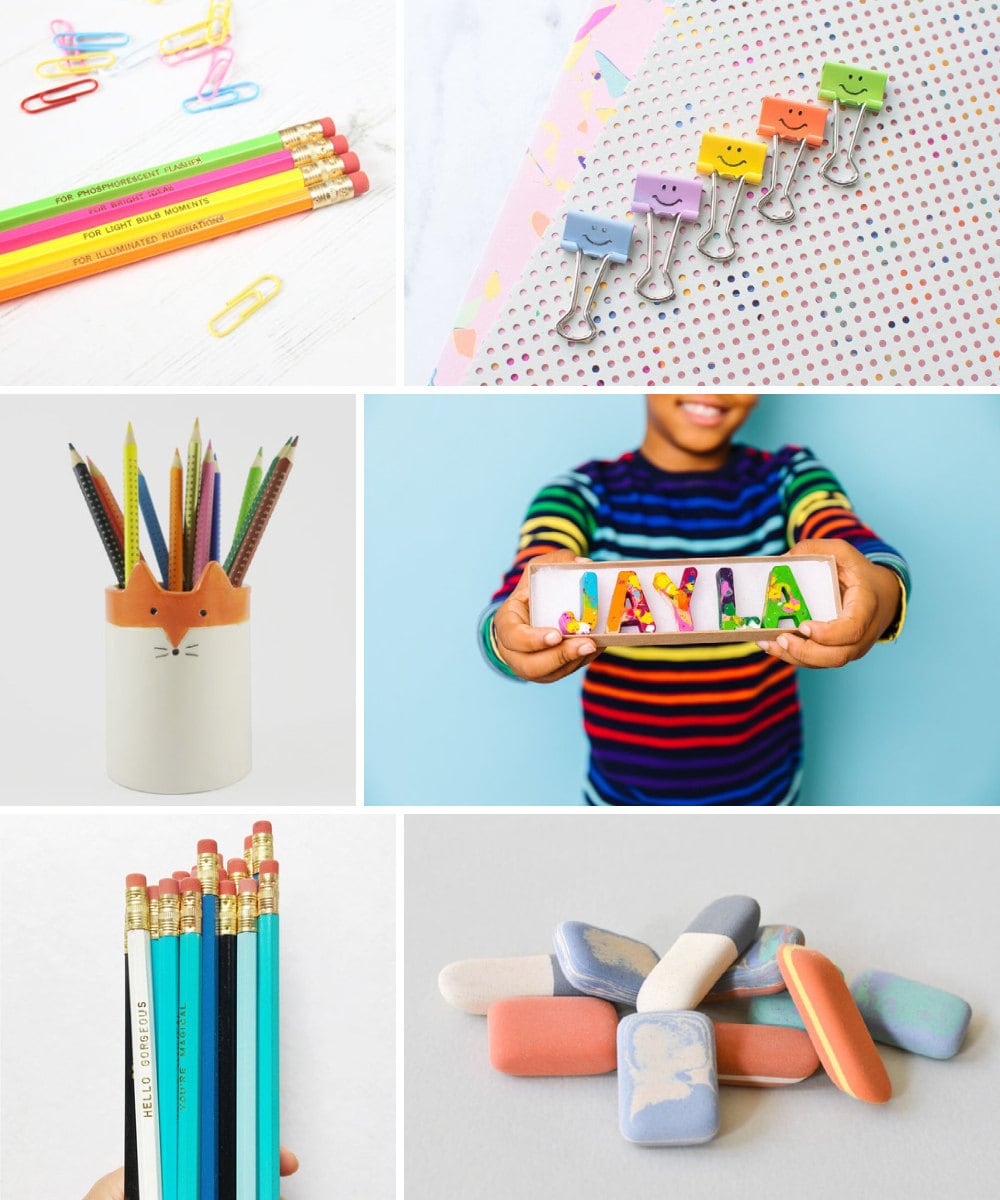 With neon-bright pencils, marbled erasers, and smiley-face binder clips this cheerful, they'll actually look forward to homework time. And for the young at heart, why not keep your grownup office supplies in a whimsical pen pot?
Cute pins and patches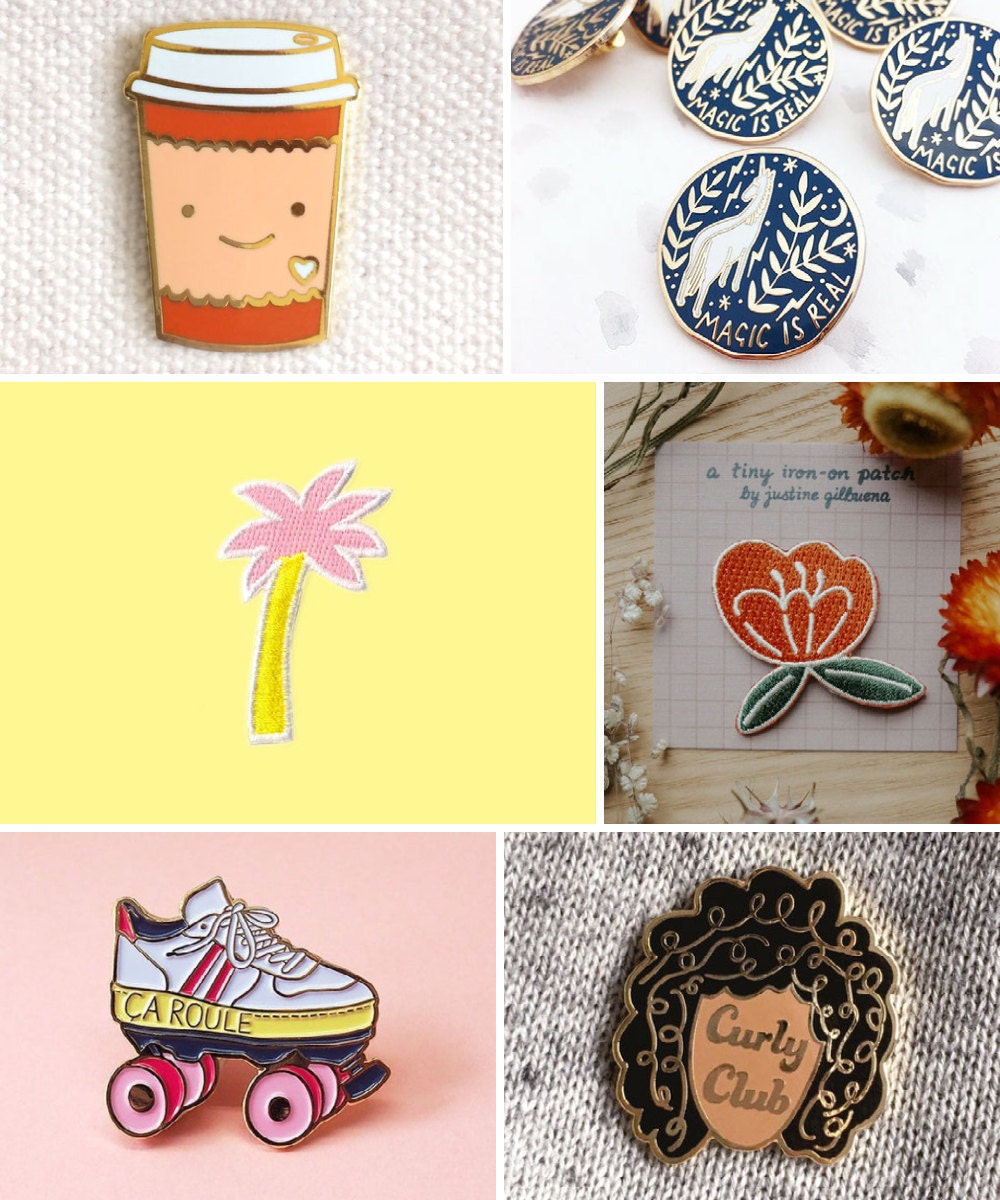 Whether they're repping their signature curls, sporty side, or fondness for fantasy, small-but-mighty pins and patches that celebrate the special things that make them them do double duty as portable confidence boosters and super sweet backpack swag.
Plus: A thoughtful teacher gift to say thanks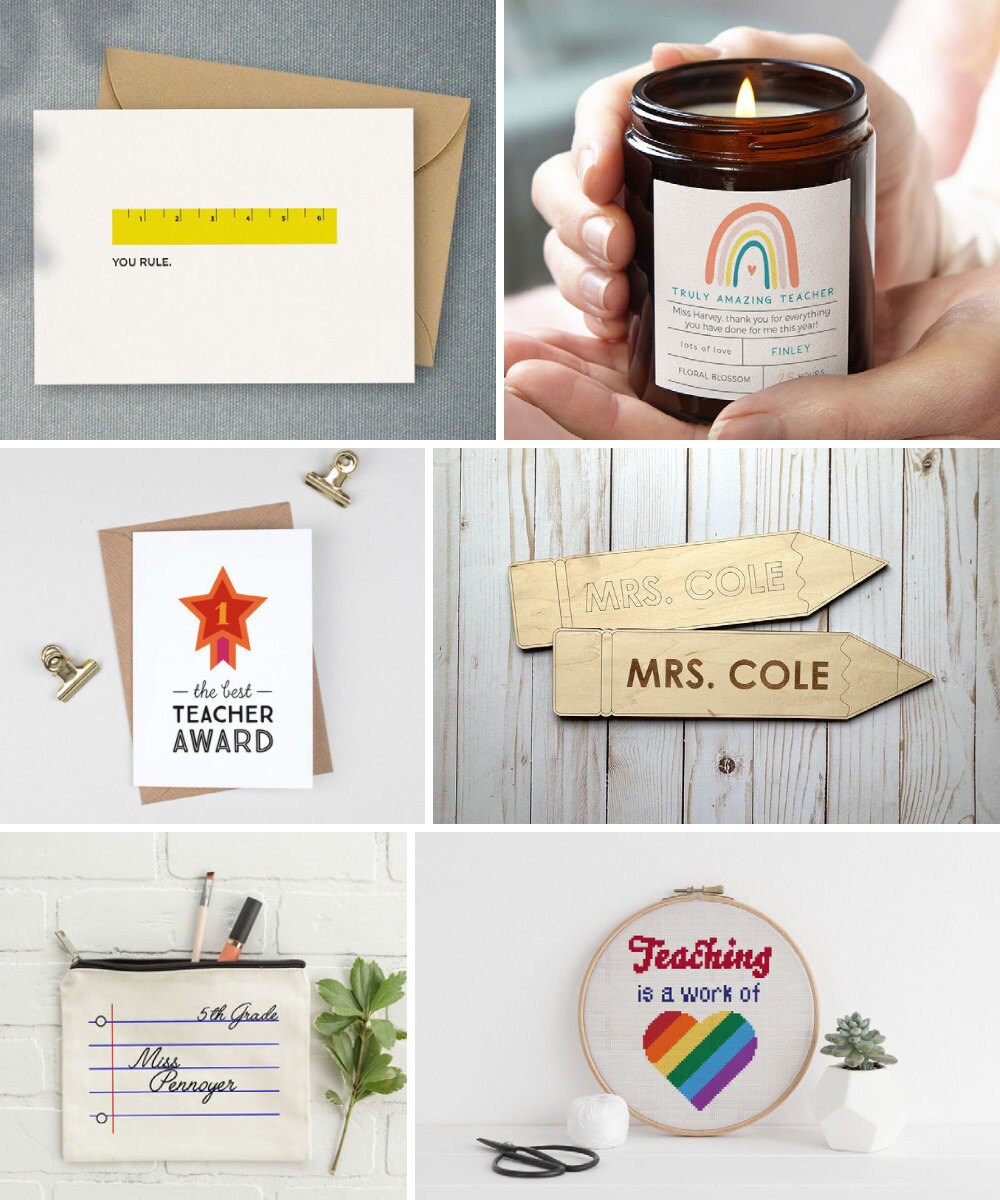 Who says you need to wait until the end of the school year to show a little love to the all-star educators out there? Score brownie points early with a token of appreciation in the form of a pretty personalized pouch or custom pencil-shaped room sign they'll hang in a place of pride.