by Katie Hawley
This fall, help your little ones stand out as they head back into the classroom.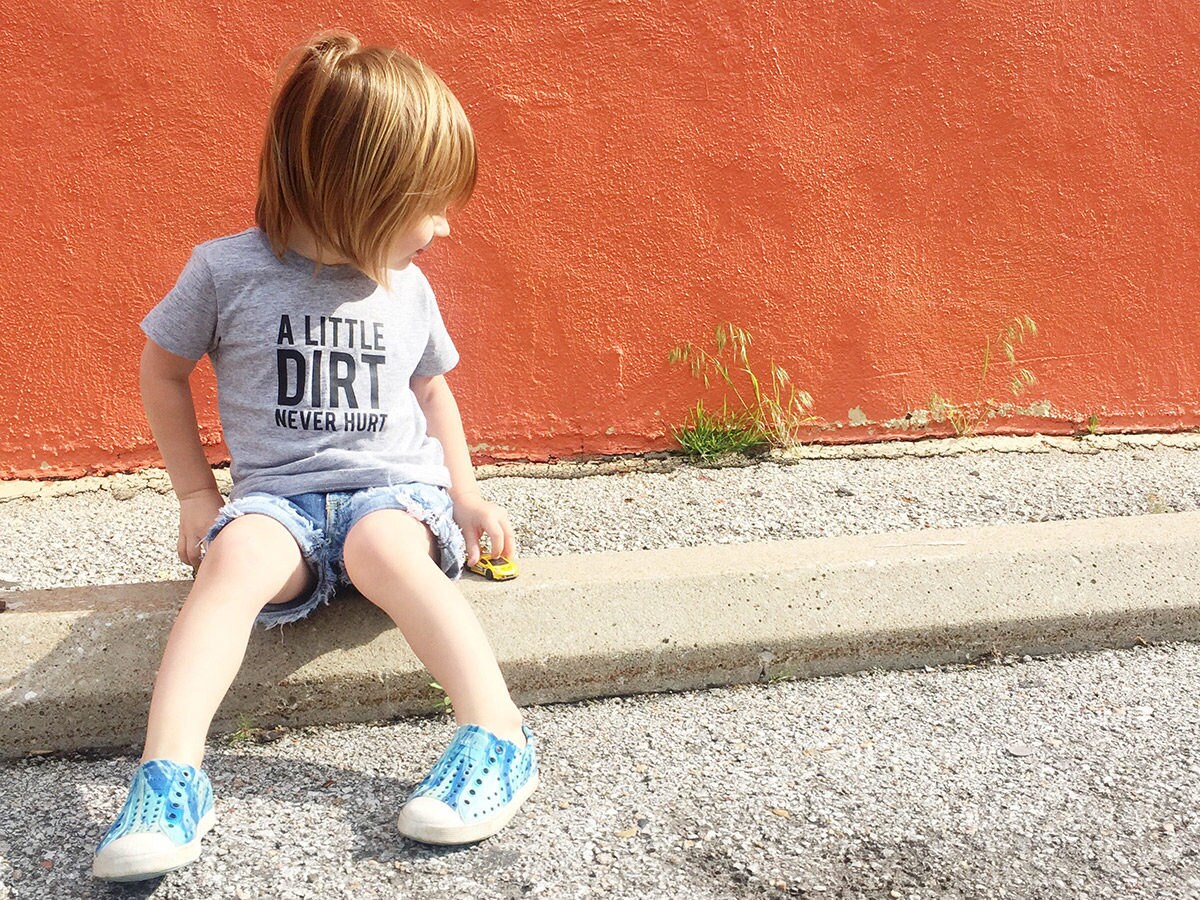 If it feels like you blinked and suddenly fall is right around the corner, don't panic: We promise there's still ample time to check some final must-do items off the old summer bucket list. But as you squeeze in those last-minute beach trips and backyard barbecues, if you've got little ones at home, it's also time to start getting excited about
back-to-school season
—and this year, there's lots for families to look forward to. "This fall, parents are putting more of an emphasis on creativity, self expression, and individuality when it comes to tackling their back-to-school lists," reports Etsy Trend Expert Dayna Isom Johnson. Forget one-size-fits-all gear and accessories: From unexpected animal motifs to inclusive toys to cheerful duds championing favorite causes, the biggest kid-friendly trends of the season are all about helping your mini-me stand out and make their dazzling, one-of-a-kind personality known.
Read on to discover some of Dayna's favorite examples of these kid-friendly trends—and tell us about your all-time favorite back-to-school Etsy purchase in the comments below.
Inclusive toys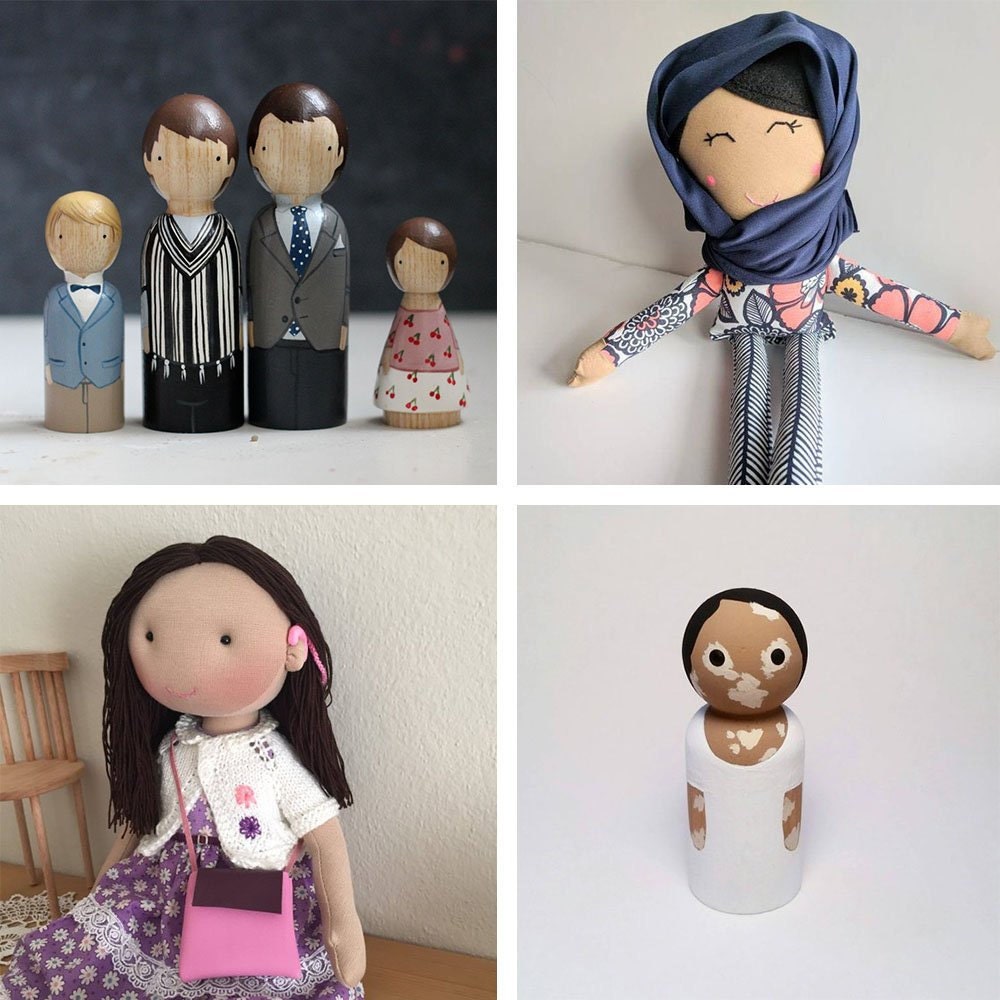 >
Every child comes into the world with their own unique point of view—so why should all their playthings look the same? "It's so important for children of all backgrounds and abilities to have the opportunity to see themselves in the
toys and games
they play with," says Dayna. And this season, Etsy sellers are celebrating the differences that make us beautiful, and reflecting them back in a line of handcrafted, highly personalized toys. "From multiracial dolls with skin tones of every shade to dolls with hearing aids and sensory-sensitive toys, playtime can—and should—be fun and inclusive."
Llama drama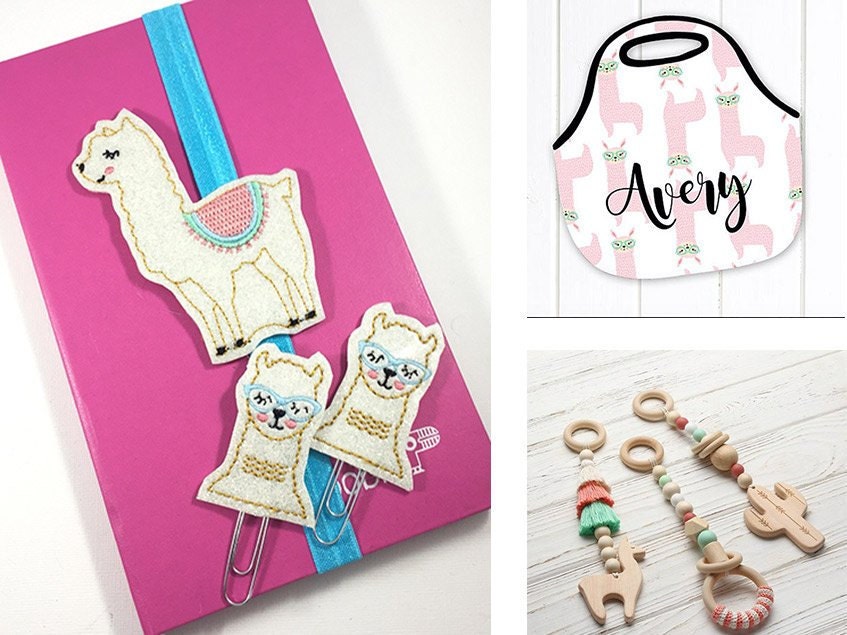 >
Our love of unicorns will never fade, but this fall, "it's time for a new animal to take a turn in the spotlight," says Dayna. Introducing: llamas. These cuties might be native to South America, but if the recent explosion of llama-adorned items on Etsy is any indication, their appeal is undeniably global. This school year, get ready to see these four-legged fuzzy friends show up on everything from
personalized lunch bags
to
baby mobiles
.
Self-care for kids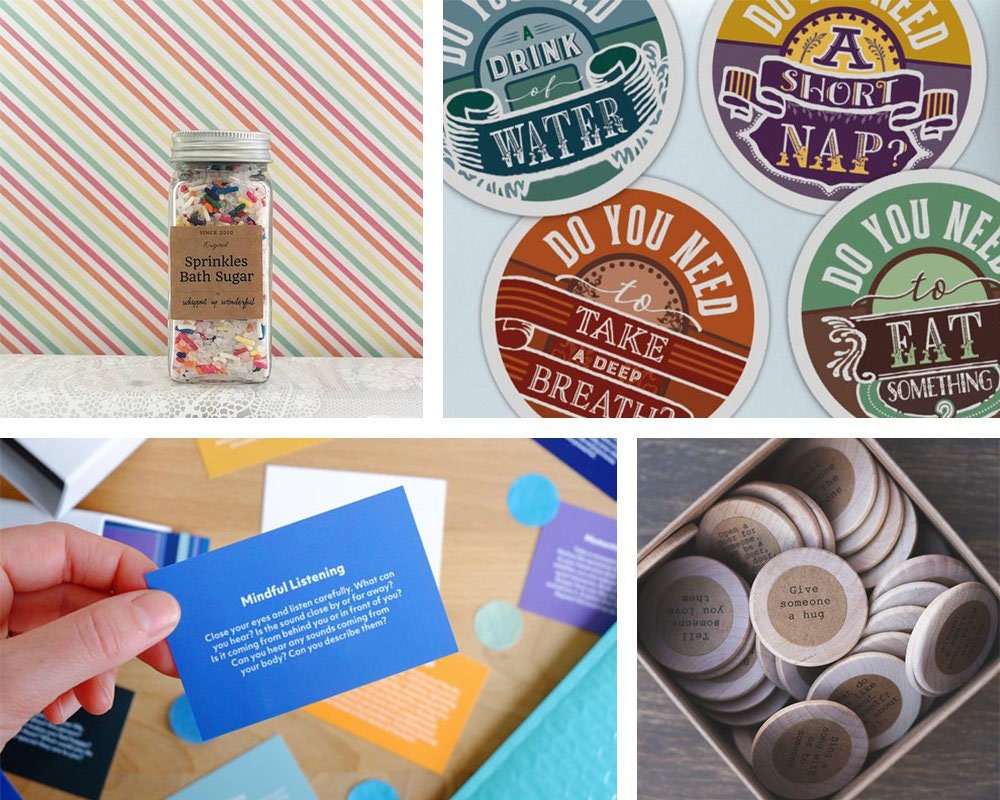 >
Healthy habits start young, and in an increasingly fast-paced, hyper-connected world, it's more important than ever to encourage kids to prioritize their physical
and
mental health from the get-go. Whether you're heading to a Mommy-and-me yoga class, or indulging in an extra-long bath time (cue the bubbles!), self-care can take many forms—but some of our favorites for fall put an emphasis on education. Help kids remember to check in on their well-being with a colorful four-pack of
vinyl stickers
reminding them to eat food, drink water, nap, and breathe, or show them how to pay it forward with an idea box full of
wooden coins
labeled with assorted acts of kindness. Our favorite? "Share a smile with someone."
Little change-makers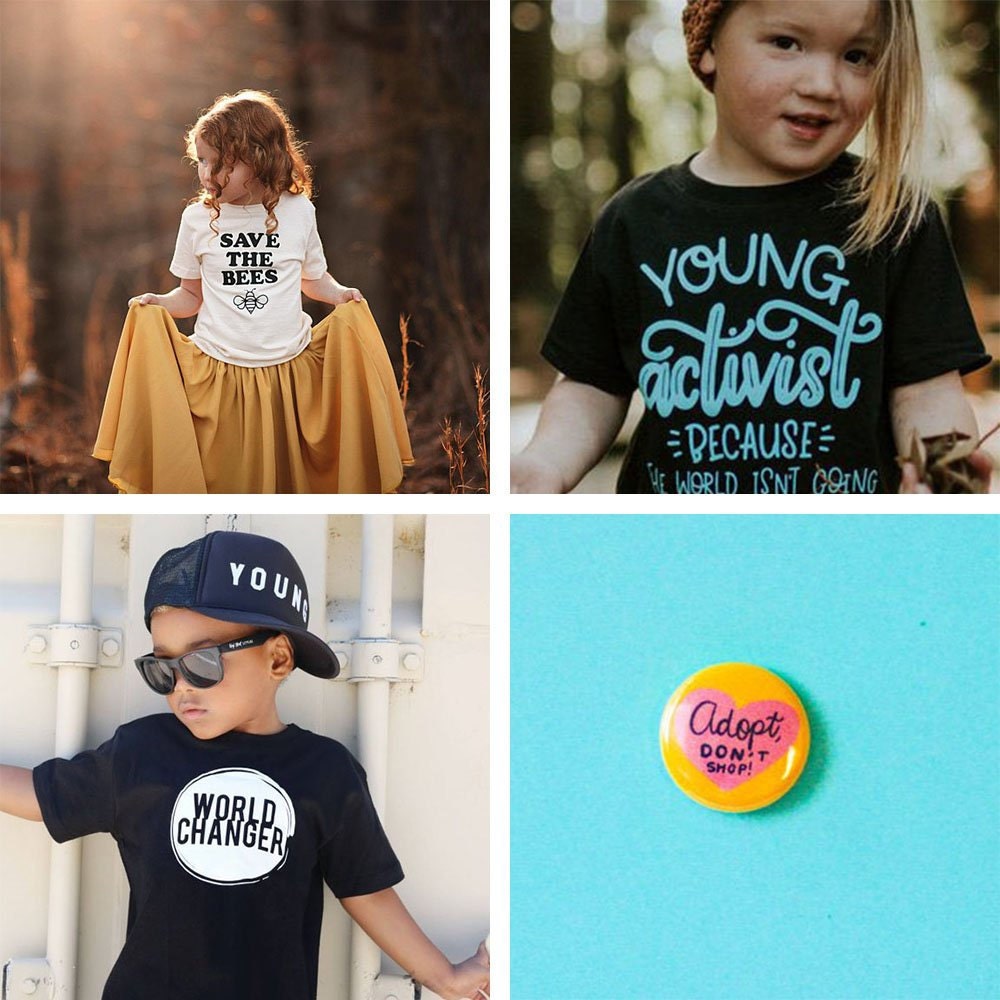 >
"Today's families are more engaged than ever in social, political, and environmental issues," says Dayna—and it's never too early to start educating little ones on the importance of being an active citizen of the world. Whether you're volunteering at your local senior center, learning about sustainable food production at a nearby farm, or just taking your rescue pup out for a stroll, consider bringing your kiddos along for the ride and helping them dress the part with an on-message T-shirt or pin. Because, as
Free To Be Kids
reminds us with this ethically produced
toddler top
: "The world isn't going to change itself."
Rainbow bright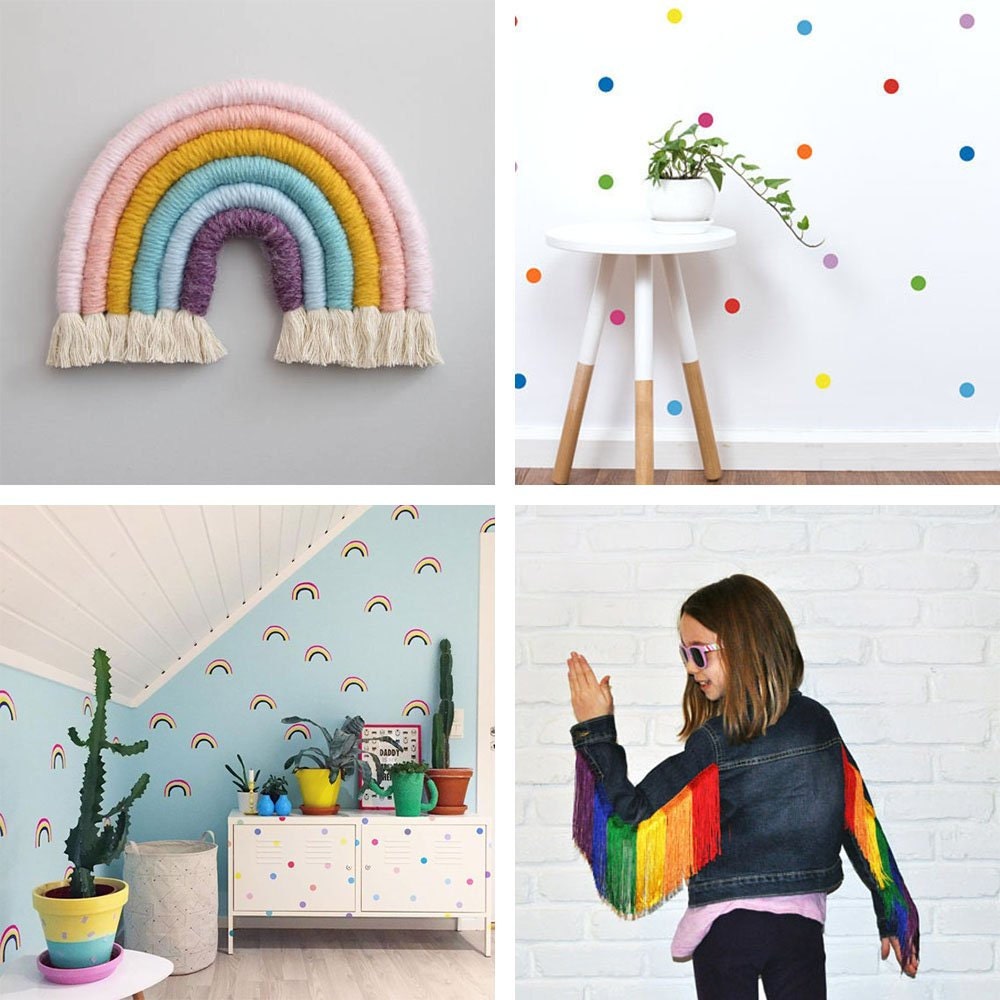 >
"Rainbows are the ultimate sign of happiness and optimism," says Dayna, who's calling them out as a trending motif to watch for back-to-school 2018. From literal interpretations you can hang on your wall in
fiber-art
or
decal
form to more abstract versions including a particularly fierce made-to-order
denim jacket
with rainbow-fringes sleeves, there's no place this cheerful staple isn't surfacing for kids. We were starting to feel jealous—until we realized the jacket comes in
adult sizes
too.
Hands-on DIYs
>
Sure, childhood can be messy, but this fall parents are leaning in and embracing the chaos with a slew of fun hands-on projects and activities. "The do-it-yourself trend is fun for all involved and promotes quality family time," says Dayna. And this season's most popular picks are all about encouraging creativity and self-expression—and giving your mini-artists room to let their imaginations run wild. Whether they're playing toymaker by decorating a
stuffed animal
in the colors and patterns of their choosing, or donning their architect hat to assemble a
modular wooden dollhouse
based on a blueprint all their own, prepare to be impressed by the results.
Milestone signs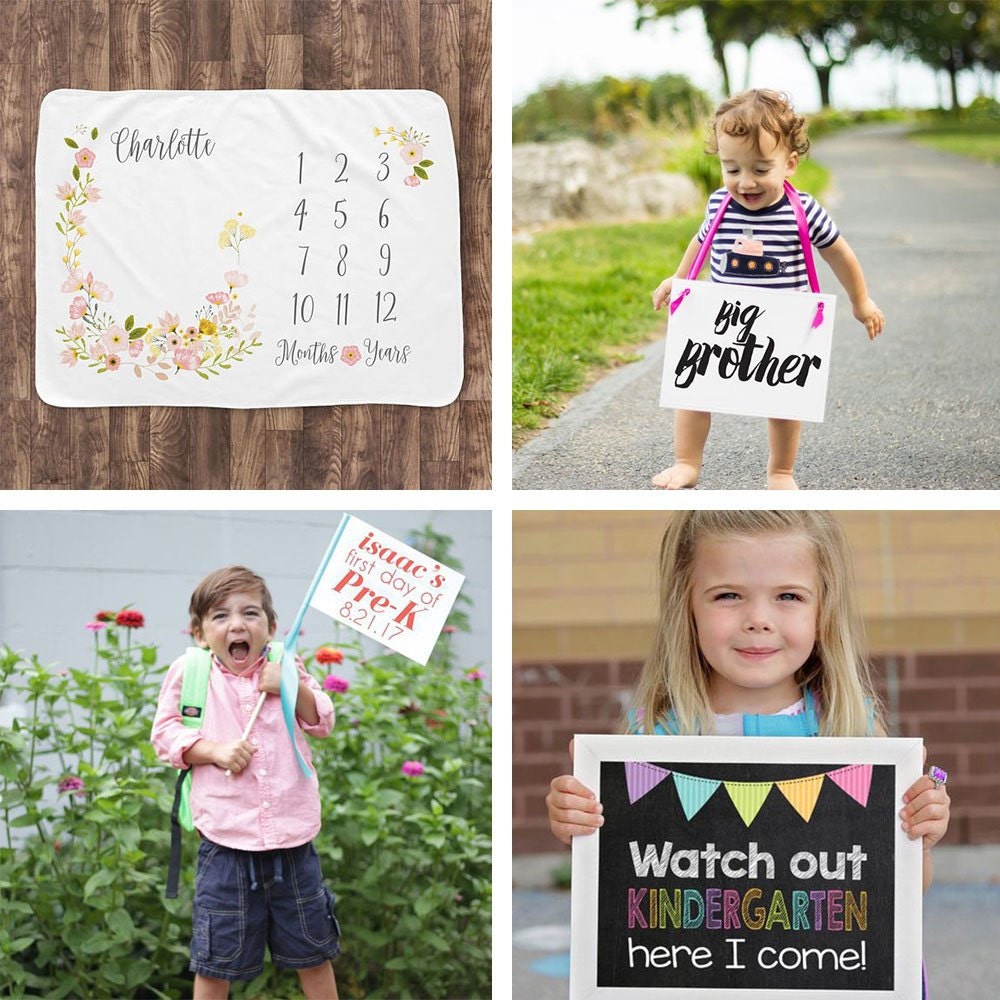 >
A picture is worth a thousand words—but that doesn't mean your most meaningful snaps can't benefit from a few carefully selected ones in the frame. "This year, personalize that treasured memory with a trendy sign that will make your kid stand out," says Dayna. Make your first-day photos pop with a
personalized prop
—or use the same approach to celebrate another kind of exciting milestone, like a
new addition to the family
. Created with social media in mind, there's a photo-ready milestone sign designed to help you capture all the moments that matter.