Learn time-tested techniques from Etsy artists for this fun (and fuzzy) craft.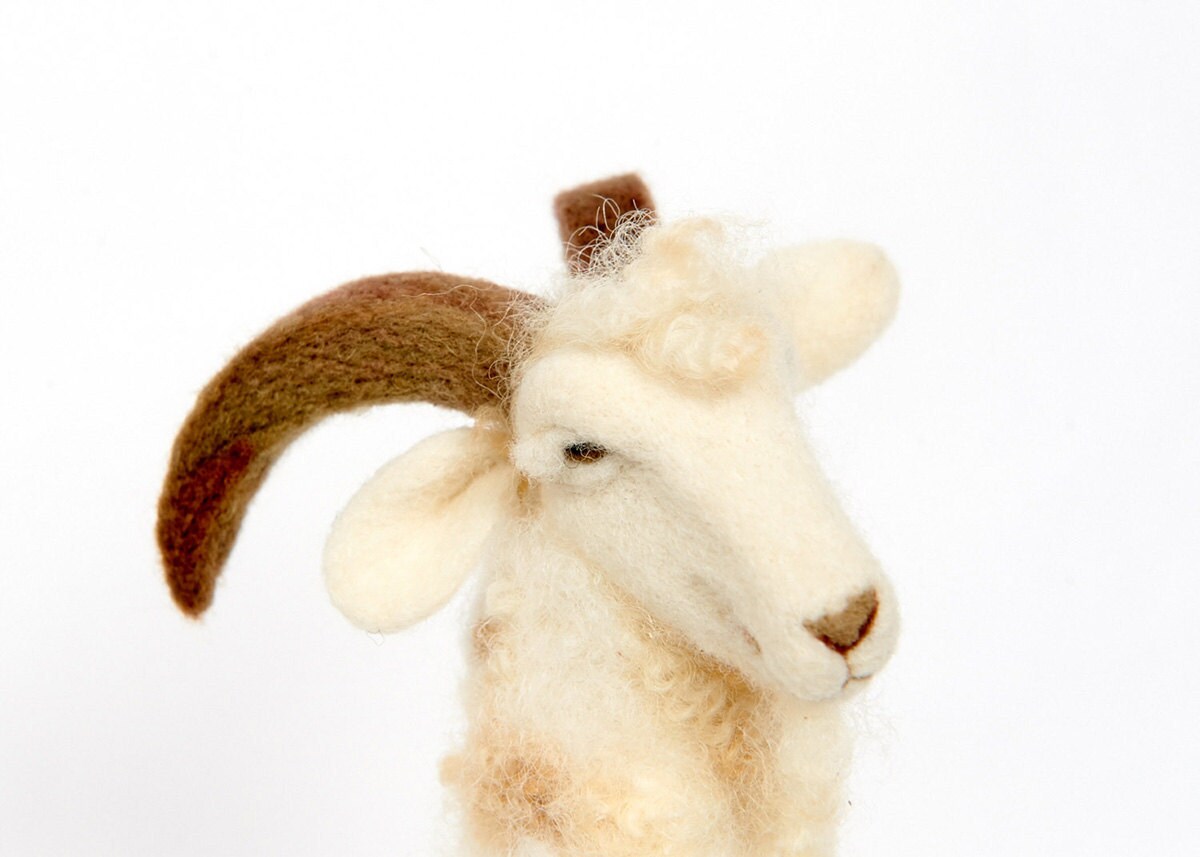 Whether you're an experienced crafter looking for a fresh outlet or a novice hoping to find the best avenue to channel your creative urges, there's no time like the present to pick up a new craft. In the Learn From the Experts series, we poll some of the most skilled and inspiring sellers on Etsy for their top beginner tips.
A common characteristic of some of our all-time favorite forms of art and craft is the capacity to elicit a stopped-in-your-tracks "How did they
do
that?" reaction. While needle-felting may not have the immersive power of a
Rain Room
 or the sheer scale of a 
Wrapped Reichstag
, this technique — in which tiny barbed needles are used to bind and shape wool fibers into soft sculptures (among other things) — possesses an outsize magic. From custom
pet portraits
 to flat-panel
felt paintings
, a world of small wonders awaits the aspiring needle felter.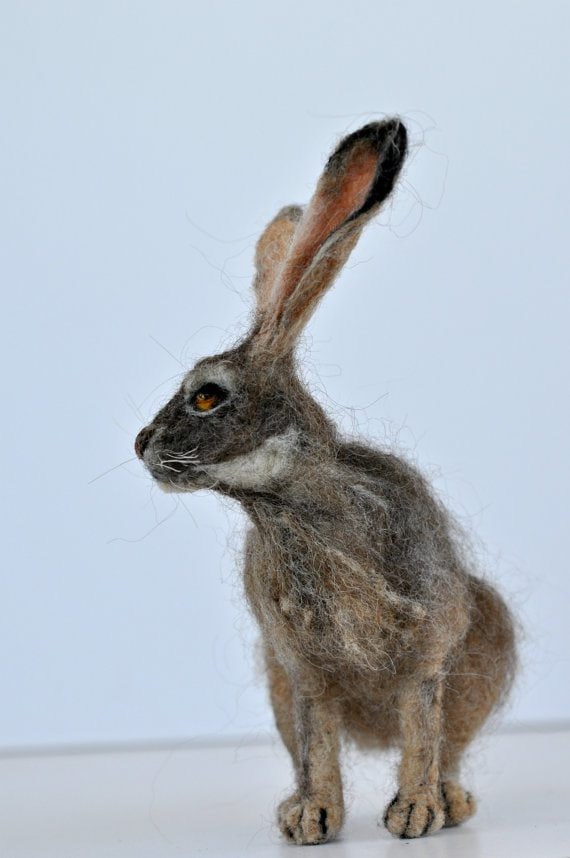 Daria Lvovsky
"
Felting is like sculpting, and when I'm working on an animal, it feels like it's really alive and has its own personality
," says Marion van Zonneveld, a self-taught needle felter who lives in the Netherlands and launched the shop 
Artywool
in 2014.
"Making the eyes is my most precious moment in a project," she adds. While skilled needle felters can turn out incredibly elaborate (and soulful!) creations, the craft is also super-approachable for newbies. The start-up materials don't cost much and are highly portable — you can do this craft just about anywhere, anytime. All you need are some carded wool, a felting needle, and a foam mat to protect your hands (and your table) while you work. The process is simple: Working with small, straight movements, you repeatedly poke the needle into the felt, which compresses and binds the fibers together to form your desired shape. Individual shapes can be patched together using more wool (and the same technique), and decorative details may be added to the surface when the form is complete. To see how a couple of spheres can be transformed into a turkey (or perhaps a fluffy-tailed peacock), check out the Etsy Blog's
step-by-step tutorial here
. What's more, the pursuit suits all kinds of personality types. While all our experts agreed that patience comes in handy for needle felting, beyond that, there's really no wrong approach.
"Intuitive, forgiving, and quick to learn, this craft is really great for spontaneous and improvisational people
," says Jaime Jennings, co-owner of Denver-based kits and supplies shop 
Fancy Tiger Crafts
. "Once you learn the craft, you can easily make up your own designs." Teresa Perleberg, who uses wool from sheep raised on her own North Dakota farm for her
Bear Creek Design
animal sculptures and felting kits, agrees. "I have taught needle felting classes to a variety of students over the years, from those who are very detail-oriented to those who are improvisational — and even when their bear doesn't look like a bear at all, they enjoy the process and are happy to call it a monkey, instead."
Sarafina Fiber Art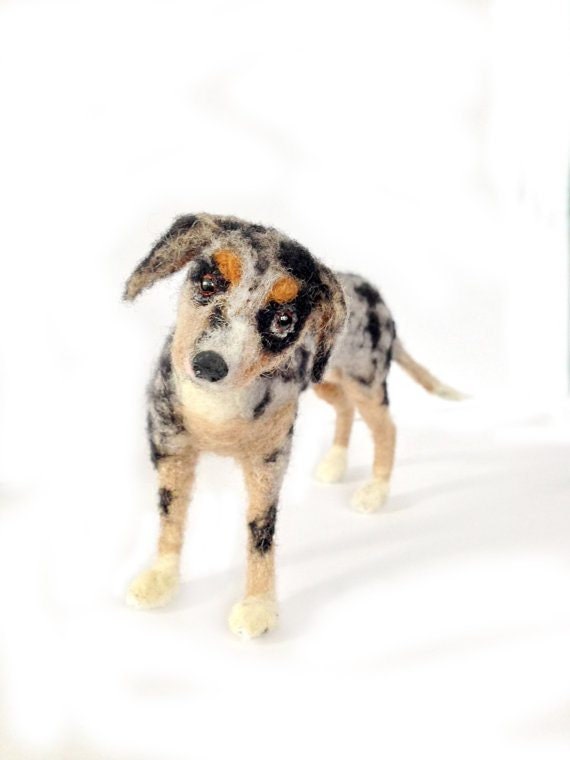 Facci Designs
Picking a Project
When you're a novice, choosing a project built around very simple shapes is the way to go. Fortunately, that still leaves plenty of possibility. "Making balls is a good start for understanding how to work with this medium," say Johana Molina, the self-taught Chilean artist (and self-described "hopeless dreamer") behind the shop
Felting Dreams
. "Then you can work to join two balls together and move forward from there." And what better project than one made up
only
of balls? "
Snowmen are my favorite beginner exercise
," says award-winning Copake, New York-based artist Jocelyn Gayle, of
Petit Felts
. "They are so basic and yet can be given an amazing amount of personality just by adding a few simple details." (Want to try one? There's a beginners' snowman kit for sale in Perleberg's shop,
here
.) Other objects that work off the beginner-friendly ball shape: mice, bunnies, hedgehogs, birds, acorns, and even
turnips
. Purchasing a kit can simplify the process further, while still leaving room for creativity. "[Kits] are great, because you can give them your own twist if you like, or if you would rather color inside the lines, you can do that, too," says
Fiber Thyme
's Marty Elkin. Once you've mastered the general technique, you can move on to more difficult shapes, whipping up a slender-legged 
baby deer
or a cuddly 
cactus in a pot.
 And if you're looking for something a bit more practical, you're in luck: There are needle-felting patterns for
functional objects like coasters and mug cozies, as well as tutorials for adding heart-shaped patches to well-worn sweater elbows.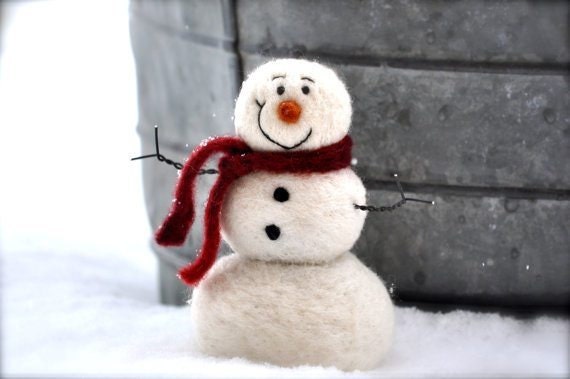 Bear Creek Design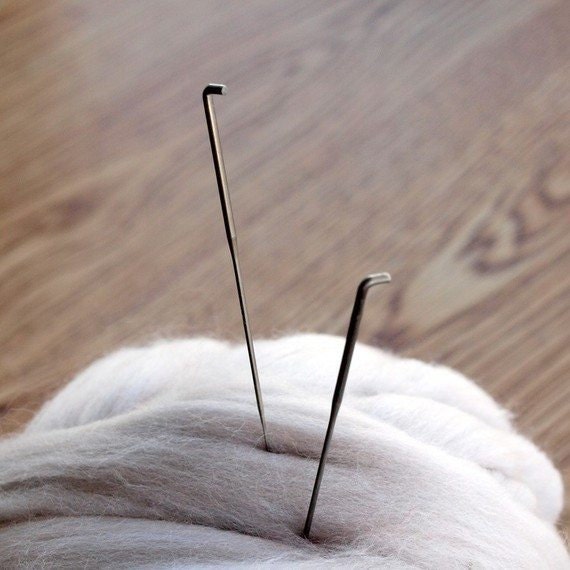 Fancy Tiger Crafts
Choosing Your Materials
Test before you invest.
"There are a lot of fancy tools for needle felting, but you really just need a single
felting needle
 and a small
foam block surface
 to get started," Jennings says. "There is no need to spend a lot on supplies until you know this is a hobby you're going to stay with."
Know your way around needles.
While you can start with just one — Perleberg prefers a size 36 needle for the bulk of her work — you'll eventually want to diversify your stash, as different sizes and shapes of needle produce a range of results, van Zonneveld says: "There are twisted needles, star needles, reverse felting needles (to make longer hairs stick out). It's good to experiment with different types of needles to see what they can do for you."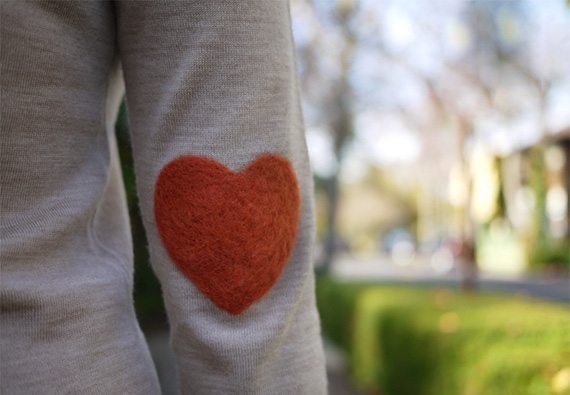 HonestlyWTF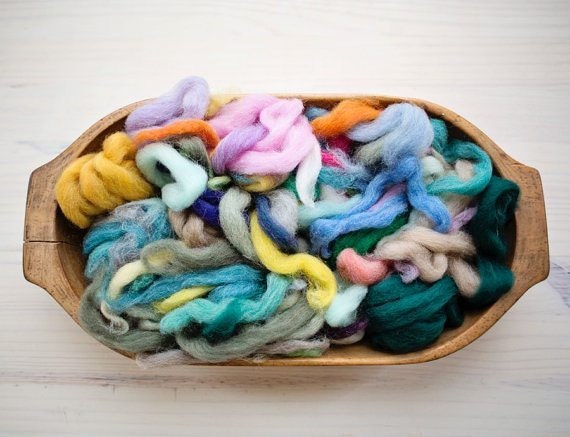 Felted Sky
Coarser wools make for faster work.
 "A slightly coarser wool, such as
Corriedale
,
Jacob,
or
Shetland
, is going to felt faster and more easily than soft wools like merino," Jennings says. "These coarser wools are best for beginners — and they are also the most affordable!"
But experiment to find the fiber that works best for you.
"There are many breeds of sheep and their wool has very different qualities," Perleberg explains. "Certain breeds felt better than others. I prefer
Romney wool
for its quick felting and ability to hold a firm shape. You will want to experiment with different breeds of wool to find your favorite." But whatever you do, stay away from super-wash wool, Teresa says — it won't felt at all. And keep in mind that although some wools won't work well for a base, they can be wonderful for decorative elements. As van Zonneveld points out, "coarse wool is very suitable for the inside of a felted animal, while 
soft merino wool
is nice and shiny and will make beautiful details on the surface."
Raid the kitchen cabinets.
Many needle-felting projects call for
cookie cutters
to help you form the wool into two-dimensional shapes. Want to make a heart or a star? What about a fox, a moose, or a corgi? You'll get there much faster with a cookie cutter as your guide.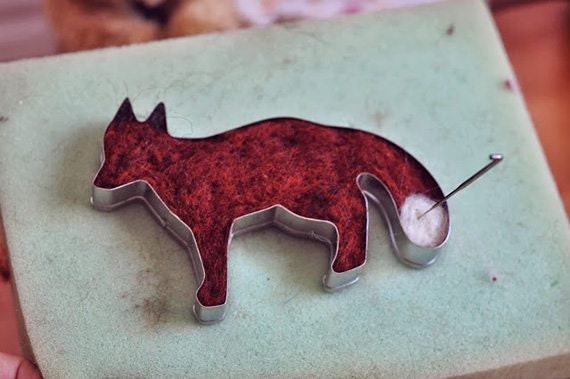 fieltrunguis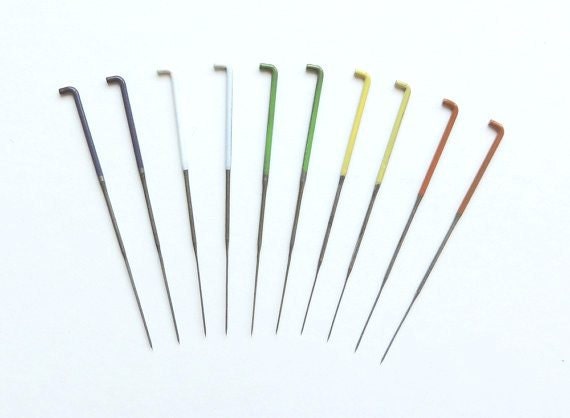 Purple Moose Felting
Rookie Mistakes (and How to Avoid Them)
Don't overbuy supplies right off the bat.
"Buying a large quantity of wool and needles — all in the same type — is the wrong move," Molina says. Instead, mix it up and keep exploring until you find the supplies that suit you best, she says.
Watch your form.
"Breaking the needle is one common beginners' mistake; you can avoid it by making sure you hold the needle, with three fingers on one side and the thumb on the other, just above the place where the shaft gets thicker," Elkin says. "Then stab straight up and down so that the needle goes in and out at the same angle." And be careful not to stab too deeply, Perleberg says: "The felting needle has barbs just at the tip, and short, quick stabs with the needle are best. Stabbing the needle deep into the wool only wastes time and energy."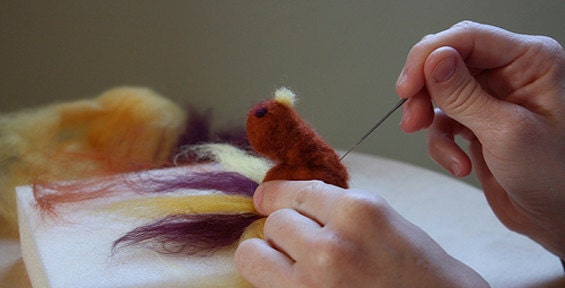 Bear Creek Design
Find the happy medium.
"Felting too firmly will make it difficult to add more wool or little details onto your projects," van Zonneveld says. "But felting too loosely will not keep your project in the correct shape. Somewhere in between will work the best." With practice, you'll learn to intuit when it's time to stop.
Protect your fingertips.
 Felting needles are no joke, and it's all too easy for beginning felters to walk away with pricked fingertips and bloodied palms. But they don't have to! "If you carefully and slowly tack the colors in place first, then you can remove your fingers from the area and freely stab straight up and down," Elkin says. And resist the urge to work in mid-air: "I provide felting cushions for my classes, but I often see my students holding their projects in their hands as they felt," Perleberg says. "The cushion provides the most safety. Always lay the project on the felting cushion to avoid getting stabbed by the felting needle."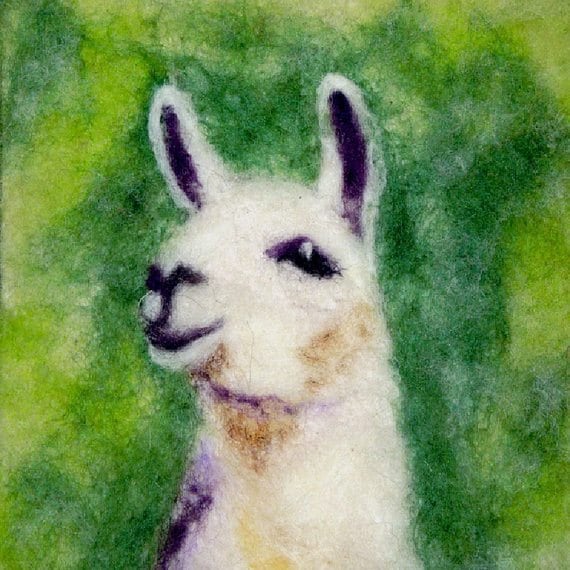 FiberThyme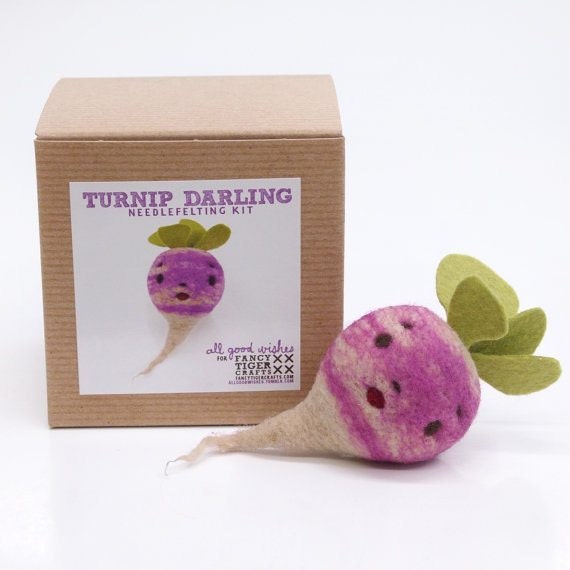 Fancy Tiger Crafts
Embrace imperfection — or, better yet, consider it improvisation.
"Trying to copy things exactly as they are will lead to frustration," Molina says. Remember that this activity is about creative expression, not exact duplication.
Give yourself time to find your groove.
 "I feel like the first 20 minutes of working on something are the most challenging," Gayle says. "Don't give up too soon! Once the project starts to take shape, it's much easier to keep poking!"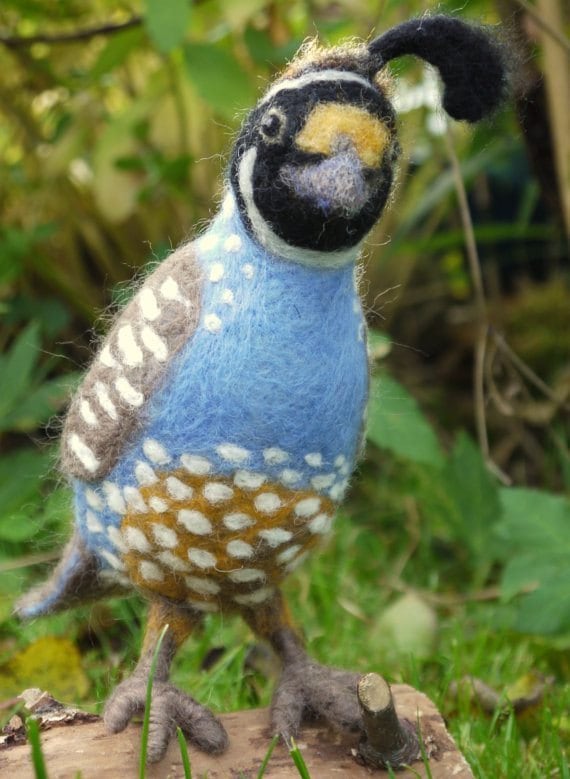 Artywool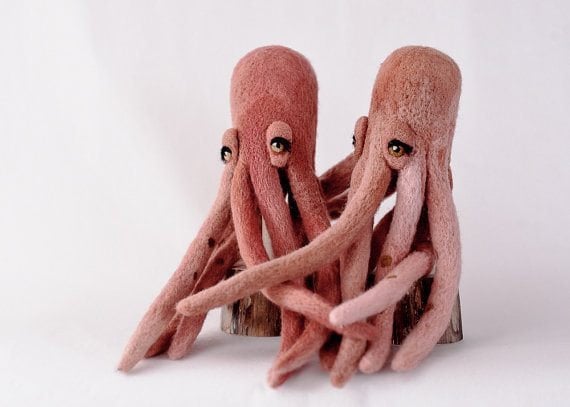 Petit Felts
Extra Credit
"
Look for classes through your local fiber guild or yarn shop
," Jennings says. "There are also great classes at fiber festivals throughout the country in the warmer months, and you can purchase wool directly from farmers!" "I use the Internet to find information from fellow felters around the world, but
most of all, I let nature inspire me to create — 
and with experience, to improve in my artwork," van Zonneveld says.
Felting Dreams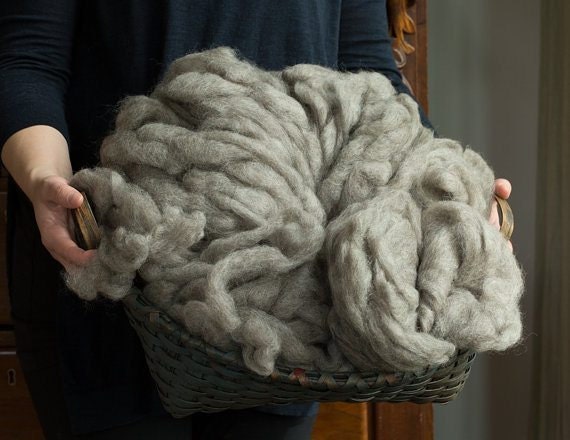 Wild Rose Farm Fibers
"There are a few books and YouTube tutorials for creating 3-D felted creatures, but very little information about creative landscape work, so
I use books related to oil painting and watercolor that teach about the use of color and how to establish perspective in your work
," Elkin says. "I have also discovered the fun of what I call 'felt relief,' which brings depth to the creations. For many images, it works well to felt in layers — beginning with the background and adding color to create a sense of distance."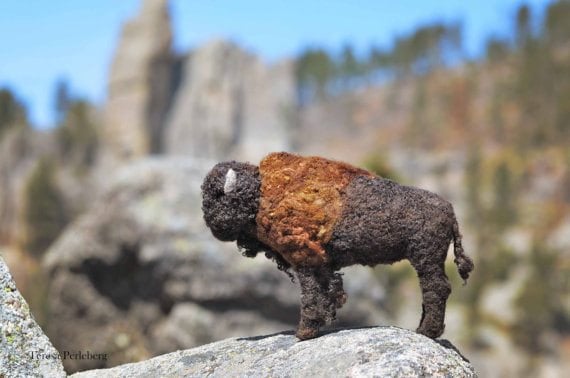 Bear Creek Design
"
I have learned over the years to take my time and enjoy the process
," Perleberg says. "Needle felting is a very time-consuming process, and working slowly on every detail provides beautiful results to be proud of."