by Aleksa Brown
These only-on-Etsy shopper faves are sure to get your school year off to a stylish start.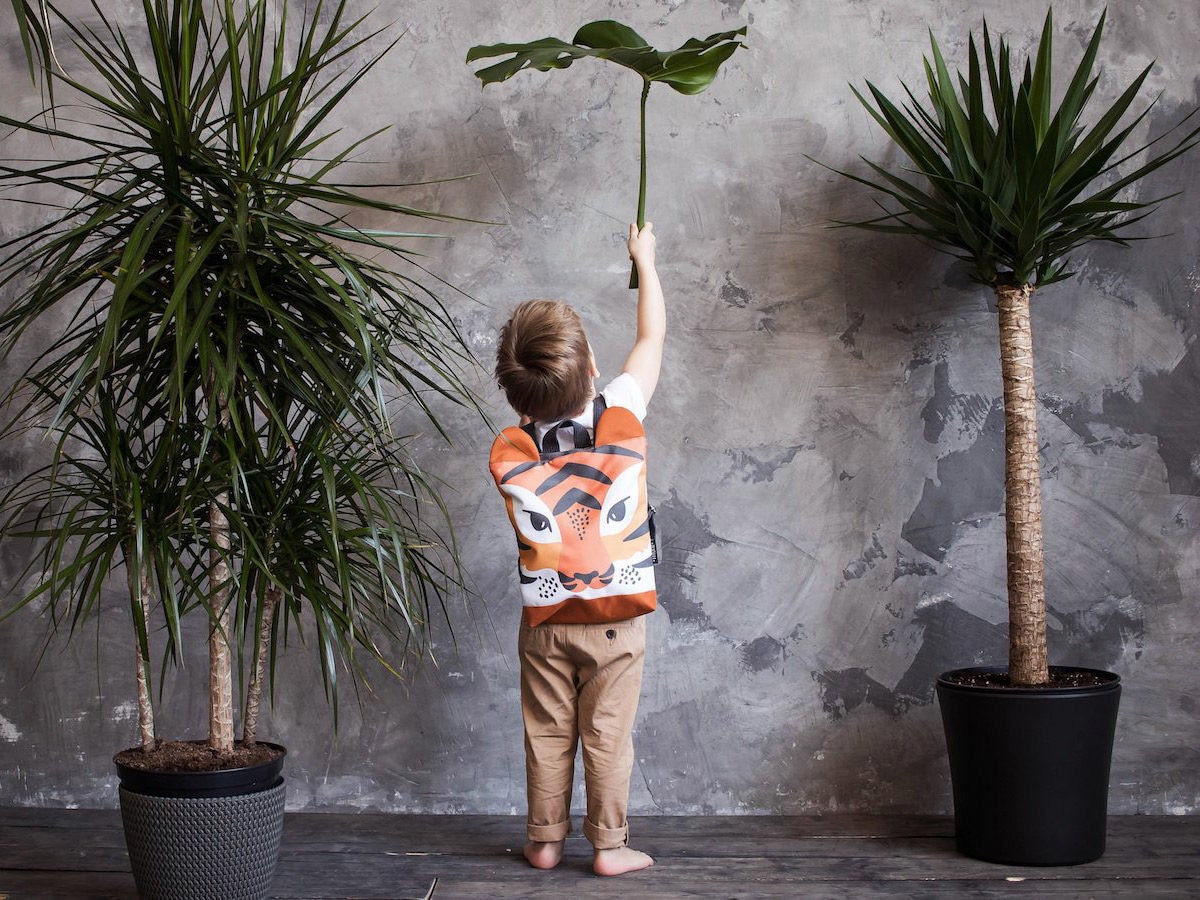 Whether you're the parent of a kindergartner or a college freshman—or if you're a student in your own right—
back-to-school shopping
offers a unique kind of joy: the excitement of a new beginning and the fun of picking out gear for the adventure that awaits. And while your list of must-have items might not vary too much year after year (hello again, spiral notebooks!), when you shop on Etsy, the pieces you'll find are anything but predictable. Pencil cases? We've got some shaped like
sharks
. Lunch bags? Here's a reusable,
waxed-canvas version
that comes in every color under the sun. To help jump-start your annual supplies scavenger hunt, today we're sharing seven back-to-school buyer faves that have already passed the proverbial test. But don't take our word for it—scroll on to read real shoppers' rave reviews and discover why these finds are topping the lists of discerning BTS shoppers everywhere.
An enamel pin that's a catalyst for courage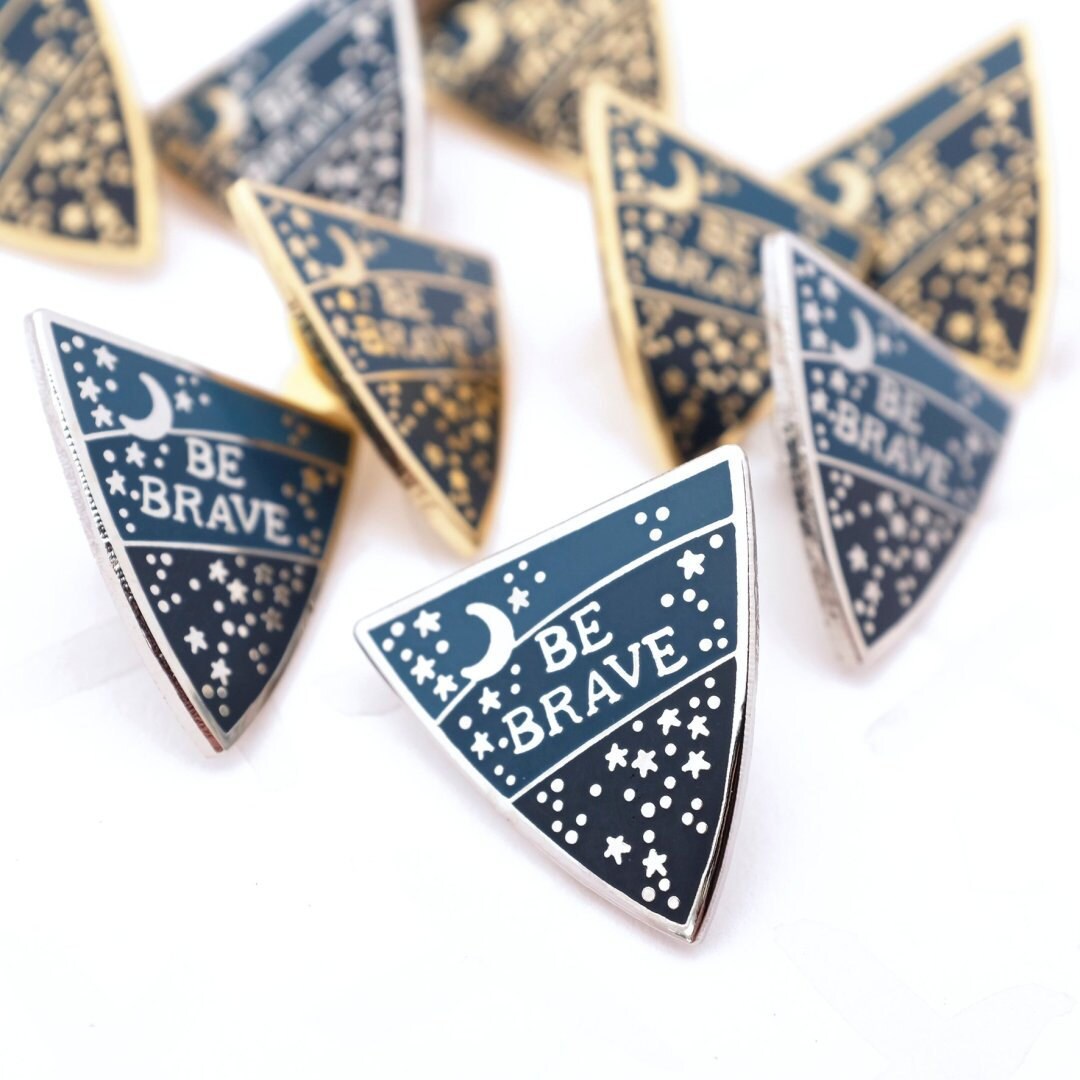 >
A boost of bravery is a welcome addition for any big first day—of school or otherwise—and these on-trend enamel pins from the UK shop Bonbi Forest deliver a wearable rallying cry for kids and adults alike. And in some cases, they've gone above and beyond mere encouragement. Take this memorable buyer review as proof:
"My son wears this pin to primary school every day (his first year). I told him it has magic power and helps keep him brave. He loves it."
To buy: Enamel pin from Bonbi Forest, $10.50
A pencil case with personality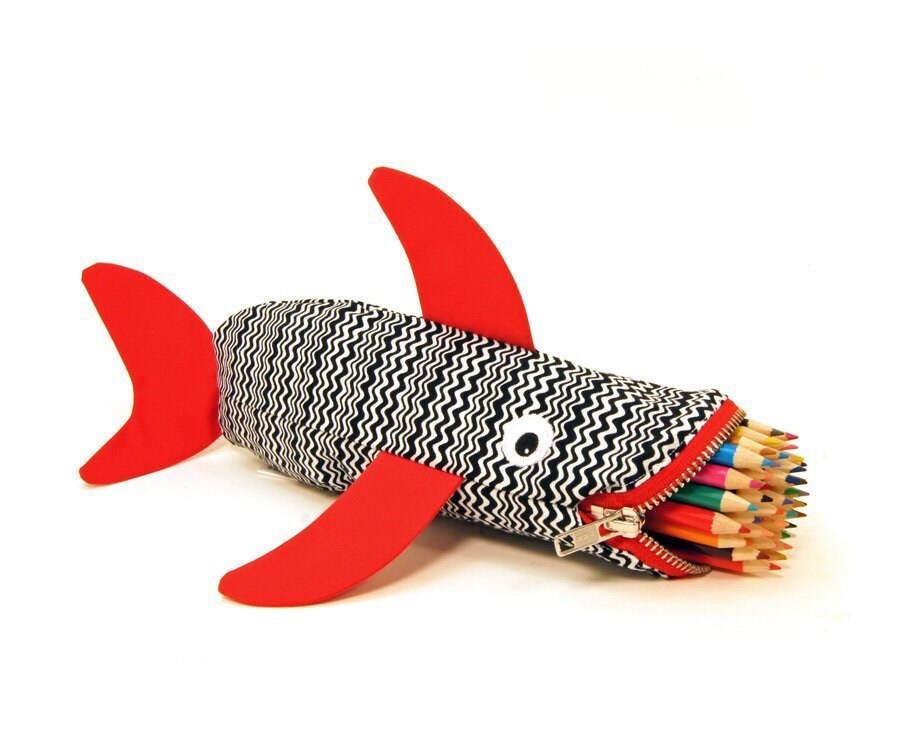 >
Made in Minneapolis by architect-turned-textile artist Mary Pow, these zany zippered cases
from MinneBites come in an array of patterns and colors, from shades of maritime blue or peppy pink to playful rainbows. Like their wild counterparts, these apex pouches are tough and efficient. "
The shark pencil case is very well-made and sturdy, colorful, and roomy; it fits in my grandson's backpack perfectly,"
said one contented customer. But unlike their underwater twins, their bellies are designed to hold a hearty helping of writing utensils (more than a dozen can fit inside)—and nothing more.
To buy: Shark-shaped pencil case from MinneBites, $44
An eco-friendly lunch bag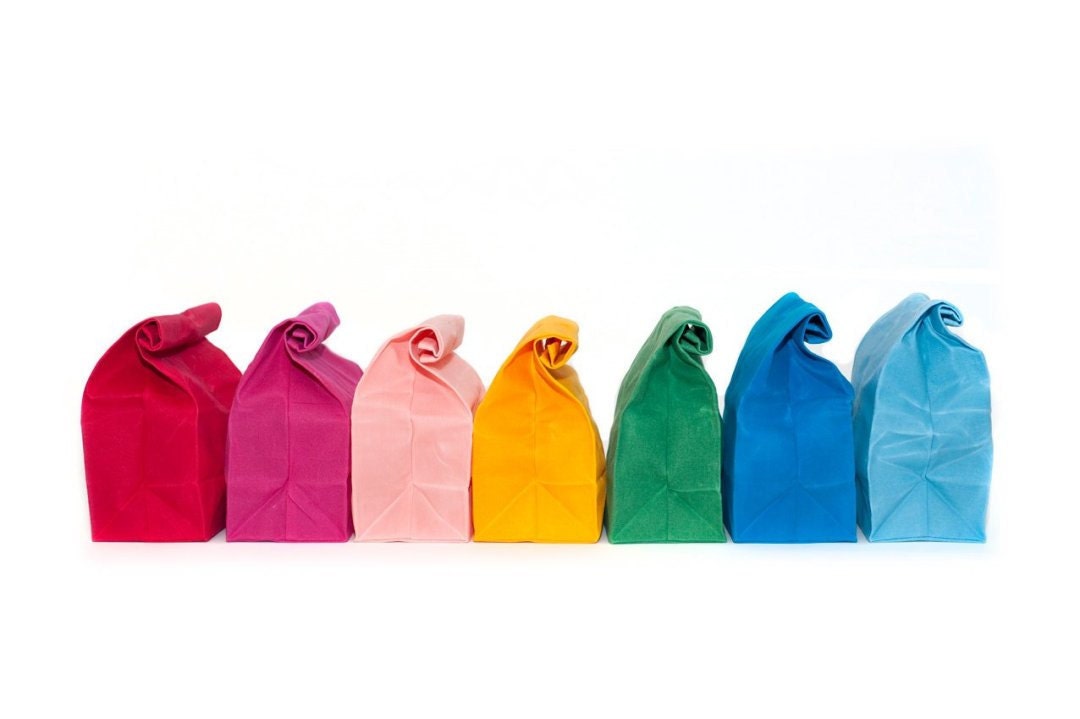 >
This year, commit to tasty homemade lunches without the boring brown paper bag; an environmentally conscious (and totally adorable) waxed-canvas substitute from WAAM Industries will help you take the leap. 
"I've been ordering lunch bags from here for about three years now,"
wrote one repeat customer.
"I love them so much that I get a new color for each school year."
 With 19 available shades, there's enough to carry you from Pre-K through a bachelor's degree—with a couple semesters abroad thrown in for good measure. Now that's a back-to-school tradition we can get behind.
To buy: 
Waxed-canvas lunch bag from WAAM Industries, $24
A fiercely cute backpack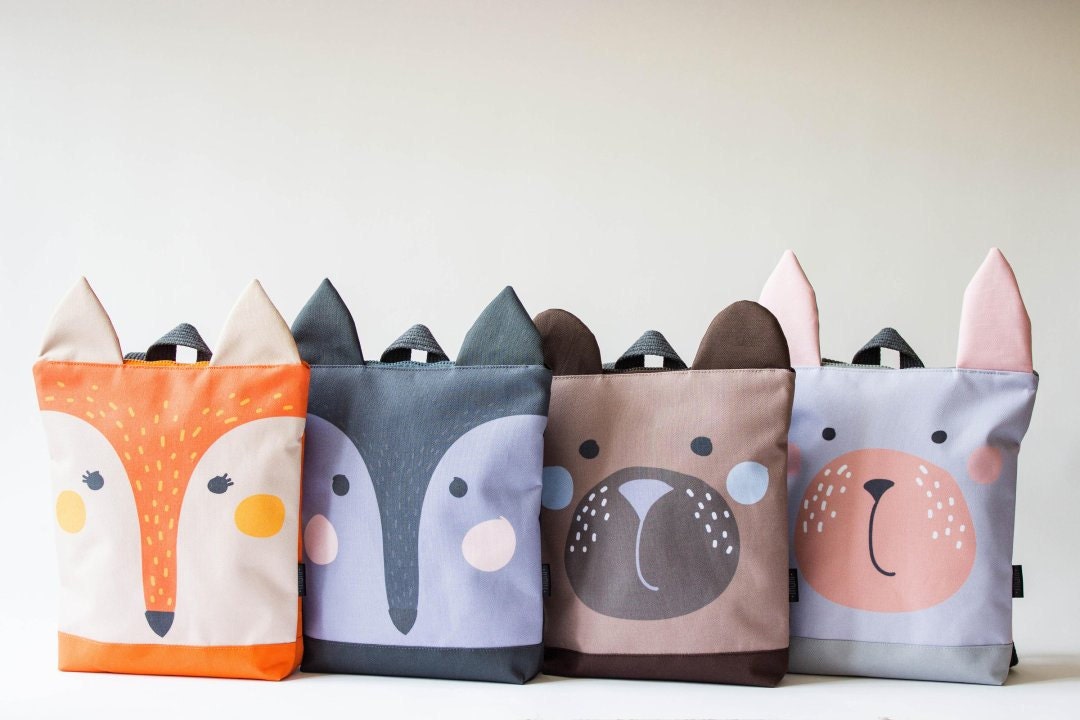 >
Calling all animal lovers: These adjustable, kid-size backpacks from Lithuania-based MUNI shop are A+ in our book. The fully lined bags are made from sturdy waterproof polyester, and there's practically an entire zoo of friendly-looking critters to choose from, including a bunny, tiger, fox, and crocodile. One recent reviewer called it 
"a beautiful backpack for toddlers, very well-made,"
adding,
"Our little wolf is ready for kindergarten."
To buy:
Animal backpacks from MUNI shop, $51
An artist-worthy eraser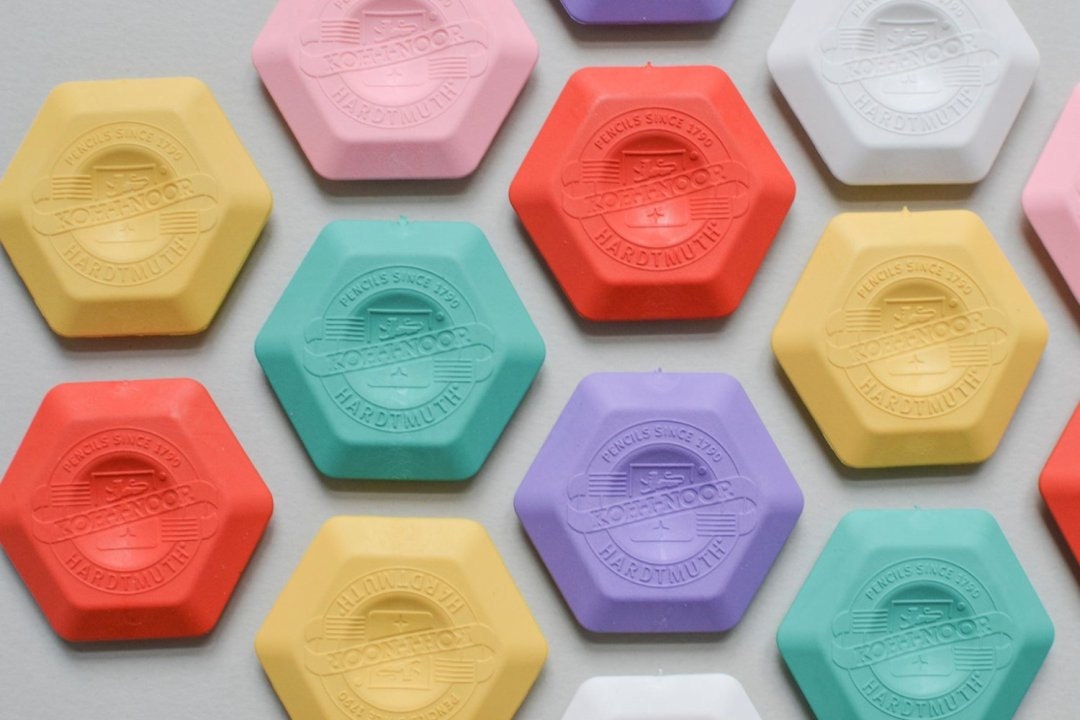 >
If you're a pencil-and-paper person, consider adding these candy-hued hexagonal erasers from Mighty Paper to the top of your stationery shopping list.
"The photographs don't do this eraser justice,"
wrote one recent savvy and satisfied customer.
"The edges taper to a very precise line, meaning this is one of the best precision erasers out there. Also, the middle indentation is deeper than expected, resulting in an eraser with an excellent grip
. And since it's also a very beautiful object in itself, this product is great for both artists/drafters and people who collect beautiful stationery." We're chalking them up to the perfect blend of form and function.
To buy: 
Hexagonal erasers from Mighty Paper, $2.40 each
A pair of on-point kicks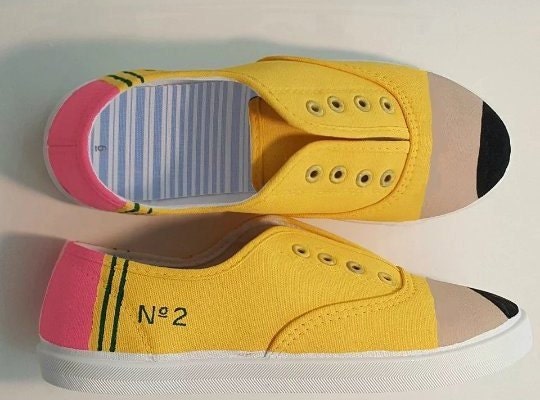 >
Back-to-school shopping just isn't complete until you add a fresh pair of sneakers to the cart—and these playful pencil kicks from Shop Just Wish will send you back to campus looking sharp. Handpainted in Davenport, Iowa, they come in lace-up or slip-on styles, both of which are sure to attract attention—and evoke smiles. As one happy shopper attested, 
"So glad these arrived! They look great and I can't wait to wear them to school!"
To buy: 
Pencil sneakers from Shop Just Wish, $40
A set of grammar-perfecting pencils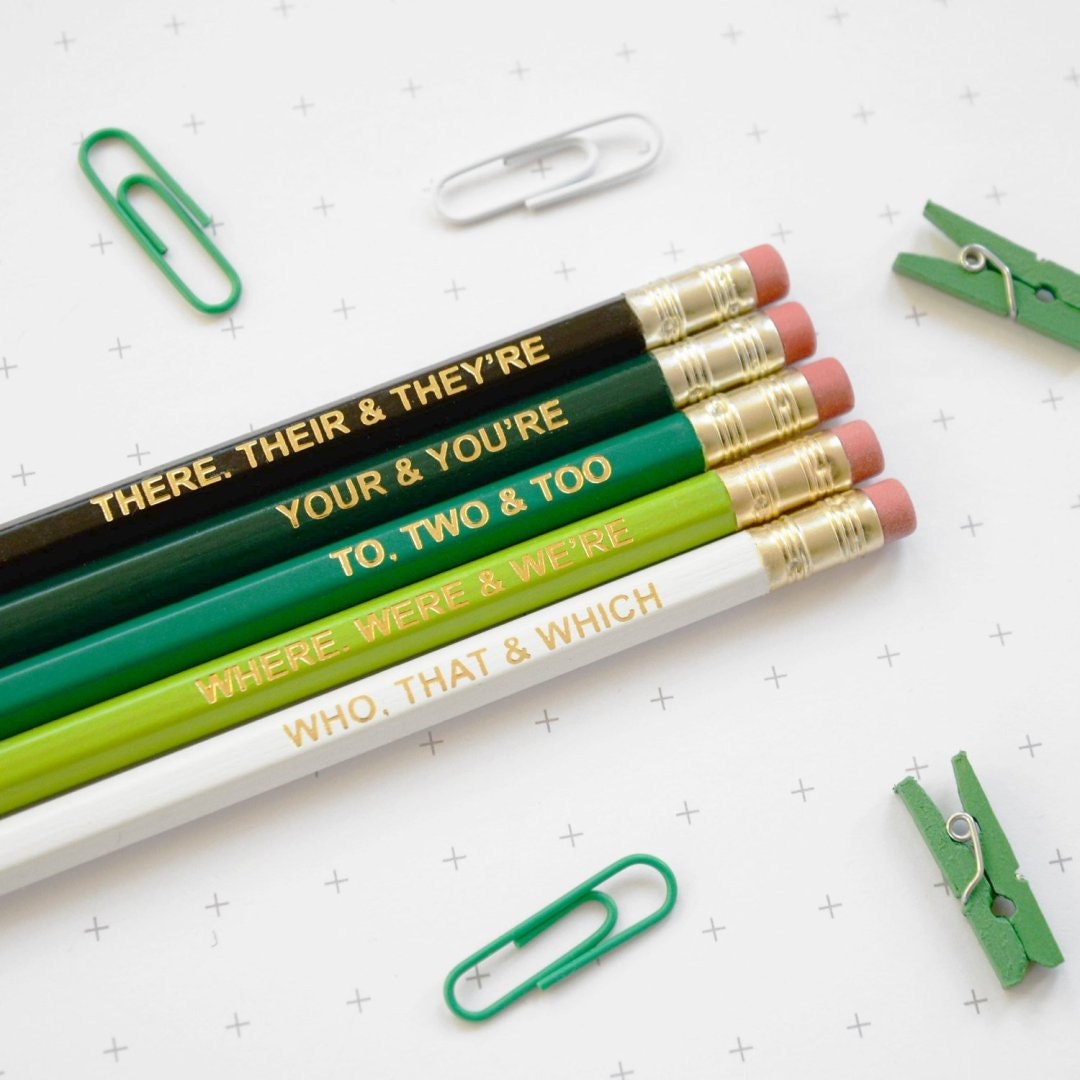 >
Sharpen your grammar skills with these clever ombré pencils from UK-based shop Newton and the Apple, which feature helpful reminders to clarify commonly confused words (see: "Your and You're," "To, Two & Too"). Add them to your collection or present them to a teacher or language arts student, as one recent reviewer did:
"I bought them for my 11-year-old Spanish neighbor who is learning English at school."
Too
sweet. The only thing these pointer-packed pencils lack? An
Oxford comma
—if that happens to be your style.
To buy: 
Five-piece pencil set from Newton and the Apple, $10