Whether it's your very first or your 50th, these thoughtful and unique anniversary gift ideas for women will give her all the heart eyes.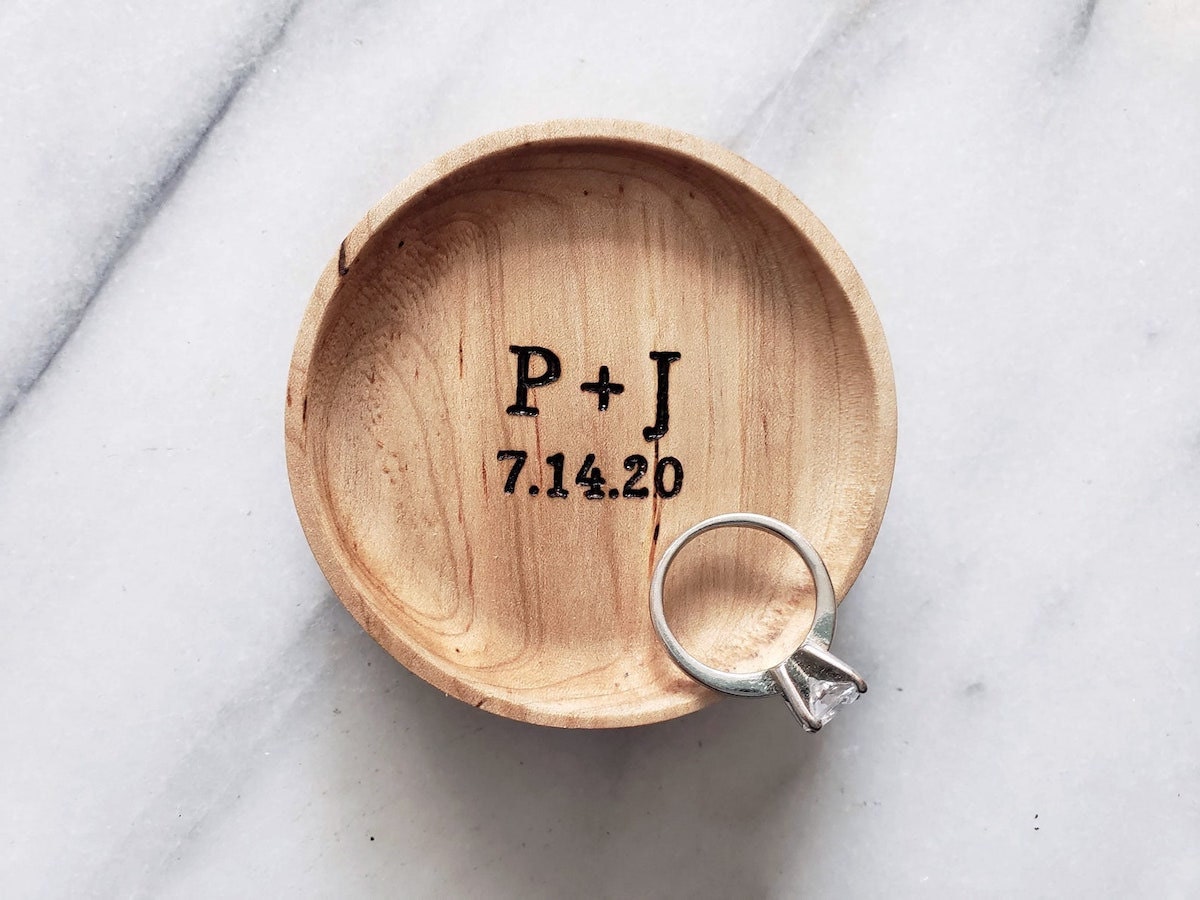 As your anniversary rolls around this year, you could surely choose a traditional gift to express how much you care. Or, dial up the thoughtfulness behind this year's present by choosing a beautifully handcrafted gift made just for her. From personalized gifts for women to wonderfully unique takes on traditional milestone anniversary gifts, here are some of the top anniversary gifts for her she's sure to adore.
Romantic anniversary gifts for her
When it comes to thoughtful anniversary gifts for women, you can't beat something that reflects her personality or one of your favorite things about her. These romantic anniversary gifts for her check all the boxes.
1. Paper peony bouquet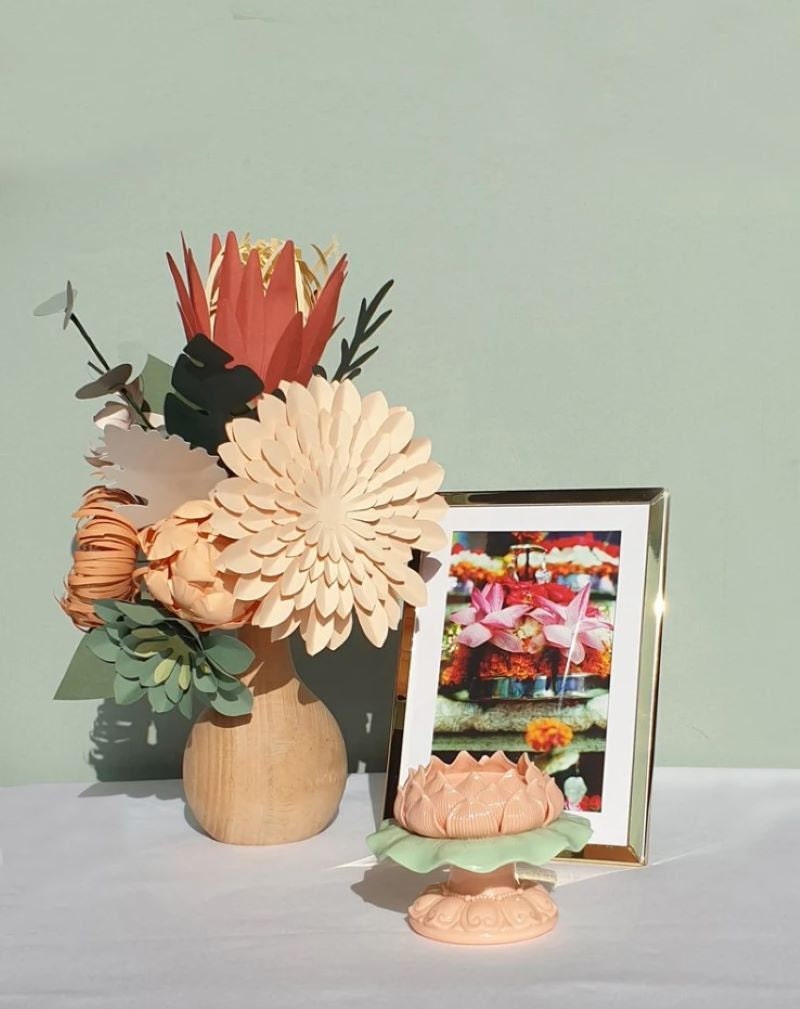 SHOP: Paper floral arrangement from A! Ne Hos, $94
Flowers are undoubtedly a great gift, but, the problem is, they don't tend to stay around very long. This paper peony flower bouquet, which comes with its own wooden vase, will last much longer. A thoughtful choice for a first anniversary—the paper anniversary—this unique gift idea can be spritzed with her favorite perfume, too, for a truly personal bouquet.
2. Lotus bracelet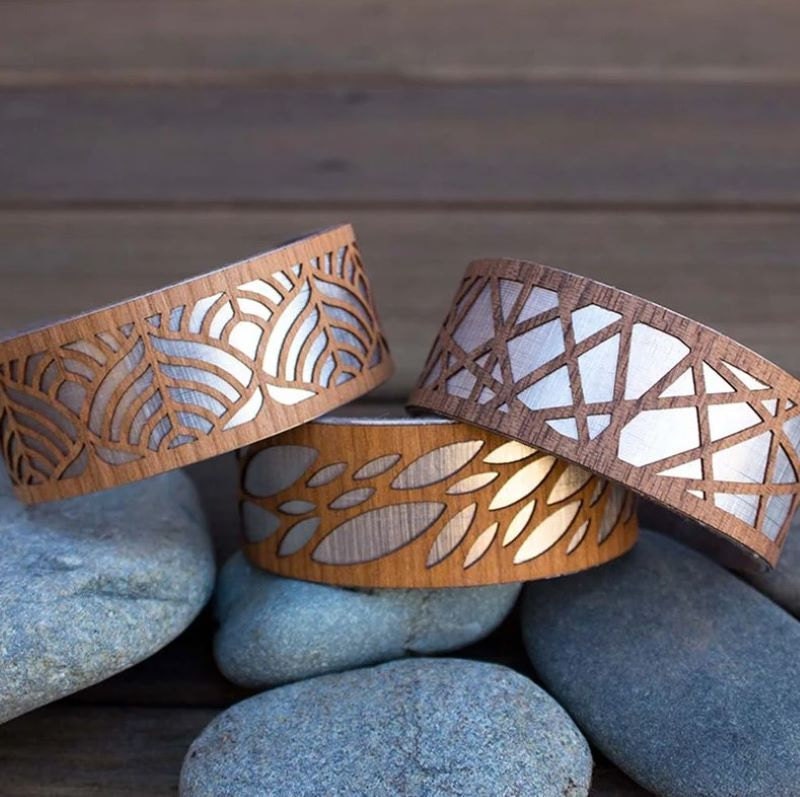 SHOP: Wood cuff bracelet from Treeline & Tide, $55
This handmade wood and aluminum bracelet is something she can slip on and think of you always (not that she doesn't already). Whether it's for your fifth wedding anniversary (wood is the official gift for five years wed), or any other time, this bracelet makes a wonderful gift, and goes with practically every outfit.
3. Custom vinyl mixtape record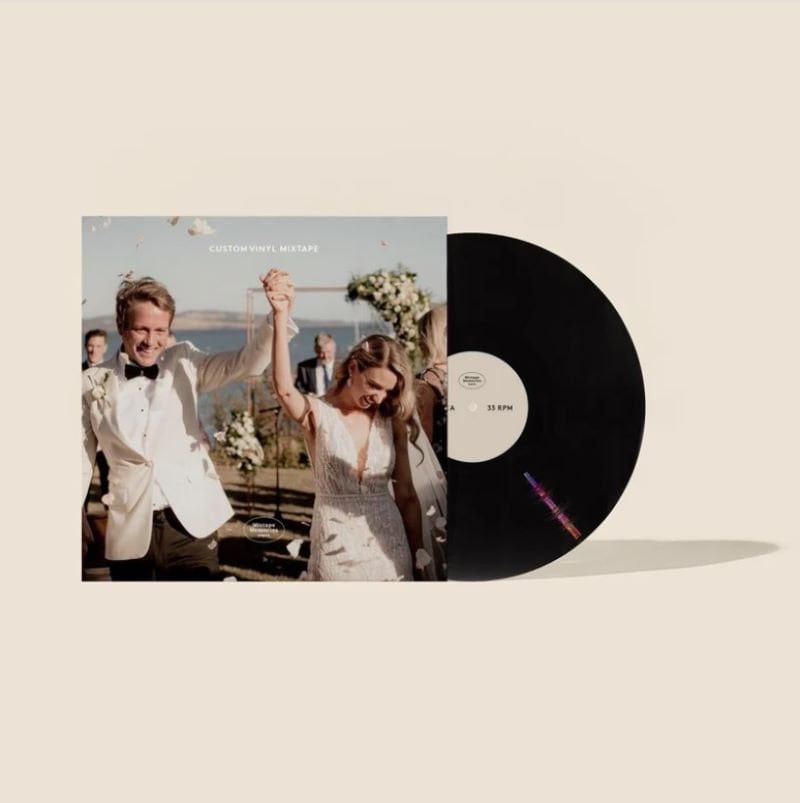 SHOP: Special music mixtape on vinyl from Mixtape Memories Vinyl, $113
As far as romantic anniversary gifts for her go, you can't really beat a good mixtape. This unique gift idea can be customized with songs that are special to the two of you (perhaps the tunes played at your wedding?) and can feature a picture of you both on the front. Be prepared for the tears.
4. Hidden message ring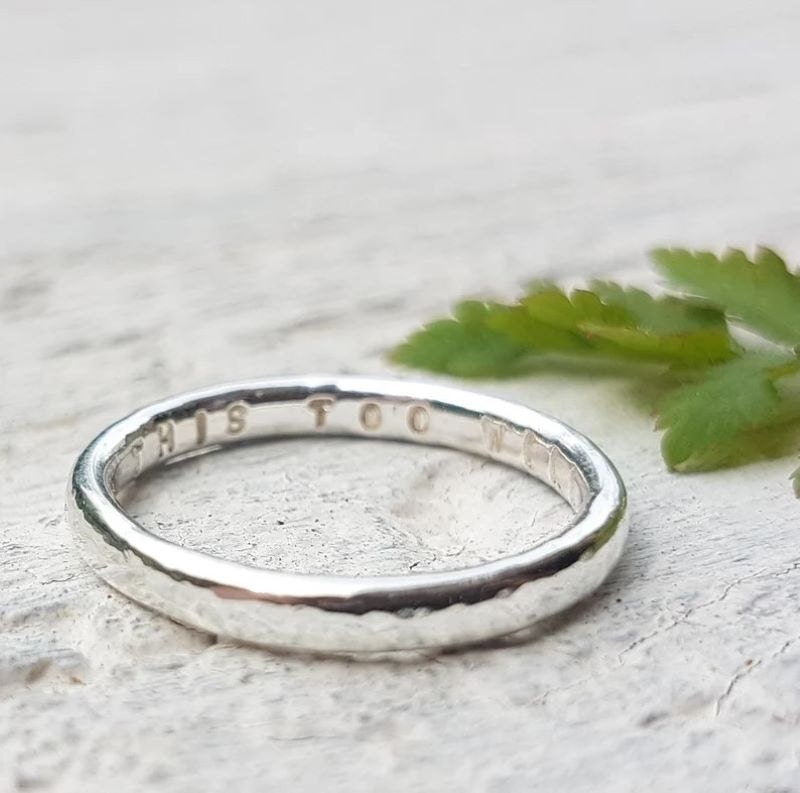 SHOP: Personalized ring from La Vidalerie, $26
Though there's nothing quite like a heartfelt handwritten letter, this unique and small silver ring can be engraved with a secret message of your choosing on the inside, proving just as meaningful. Buyers agree that the pictures don't do this ring justice, and that it's even more beautiful in real life.
5. Bar bracelet with gold heart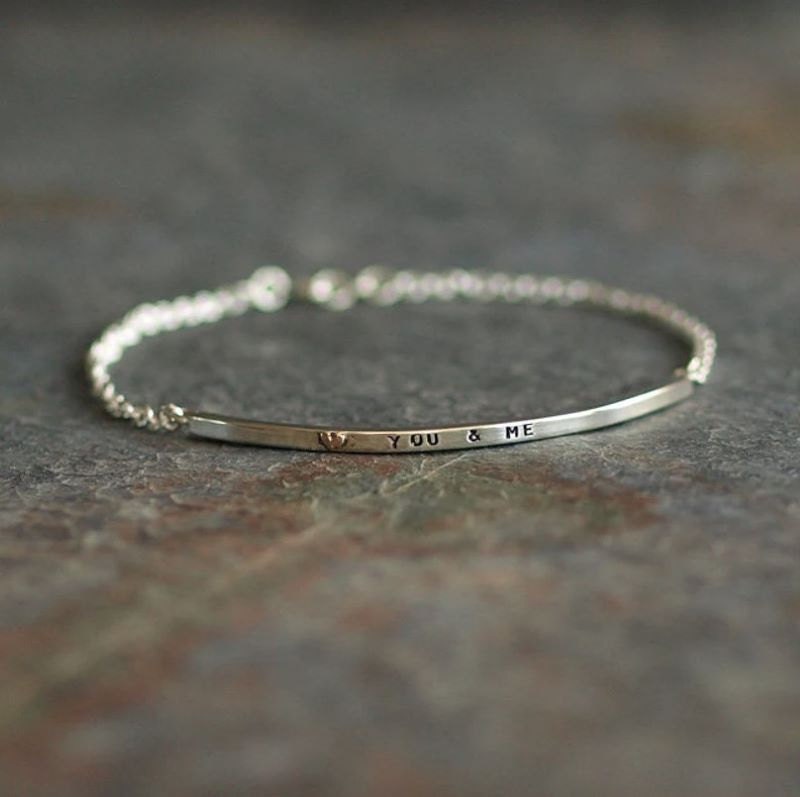 SHOP: Custom made bracelet from Helen Burgess Jewelry, from $49
Your lovely lady is sure to immediately put this gorgeous bar bracelet on as soon as you give it to her—and most likely never want to take it off. It's made from recycled gold and silver, and you can personalize it with her name, or a message with a special meaning.
Unique anniversary gifts for her
Each anniversary year has a traditional gift theme, from paper for a first anniversary and gold for a 50th. You can narrow your ideas for anniversary gifts for her by choosing to follow this traditional milestone anniversary guide, but do it in a way that still exudes some serious specialness. Here are some unique anniversary gifts for her, inspired by traditional tropes.
6. First anniversary gift for her: Origami wall clock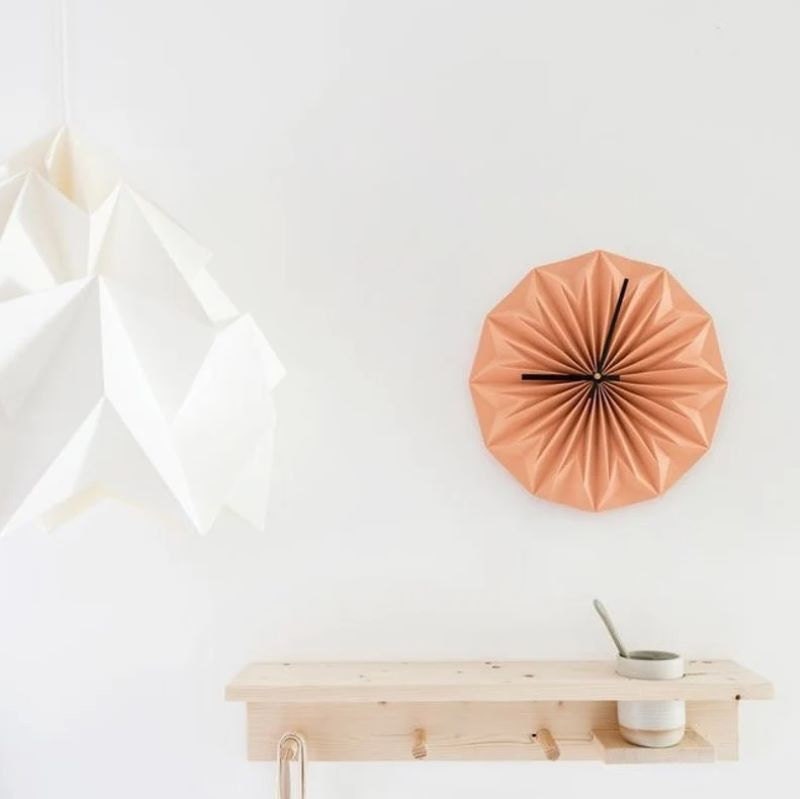 SHOP: Contemporary origami wall clock from Nellianna, $48
It's been a whole year since you met or got married; just where did the time go? She'll be able to look at this gorgeous, handmade origami wall decor clock—a fitting paper anniversary gift for her—and remember your wonderful first year together.
7. Second anniversary gift for her: Personalized sweatshirt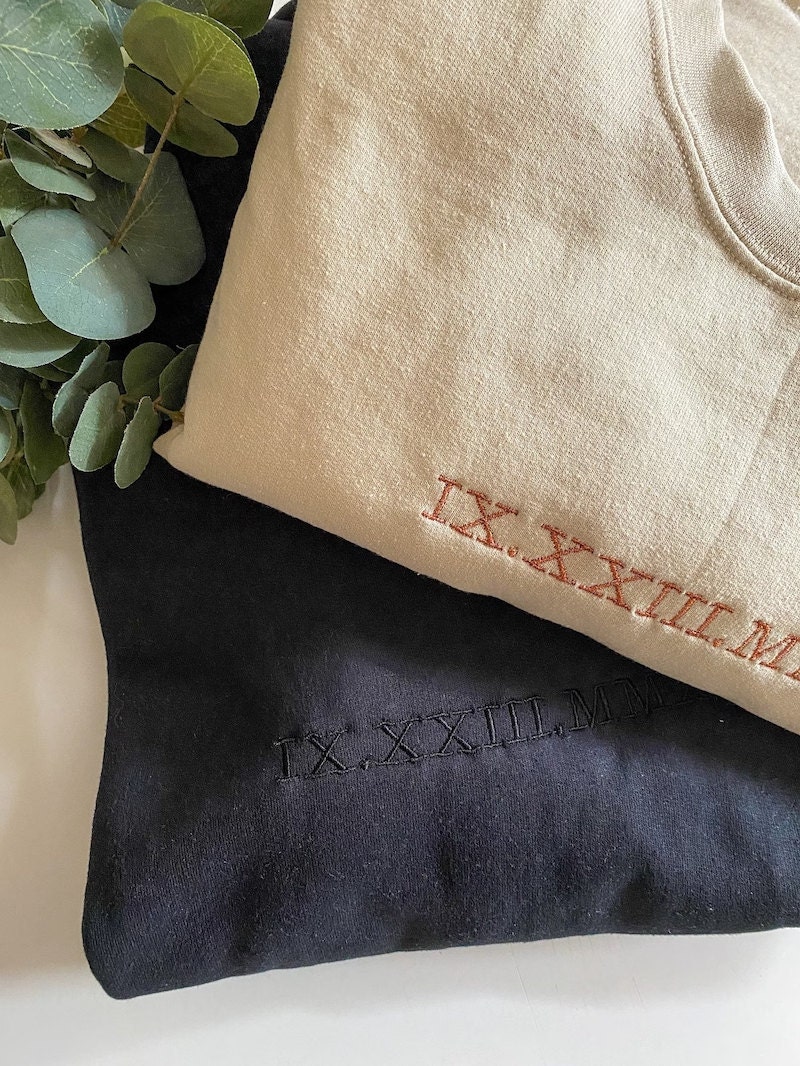 SHOP: Personalized sweatshirt from The Pommie Press, $54
For a cotton anniversary gift for her to celebrate your second year, opt for this personalized, embroidered sweatshirt featuring a Roman numeral. Use your anniversary date or any other signifiant spot on the calendar, and go for the ultimate couple's anniversary gift by ordering a matching pair! The seller also offers sleeve embroidery if you'd like to add initials, a heart, or a sweet message.
8. Fifth anniversary gift for her: Engraved wood ring dish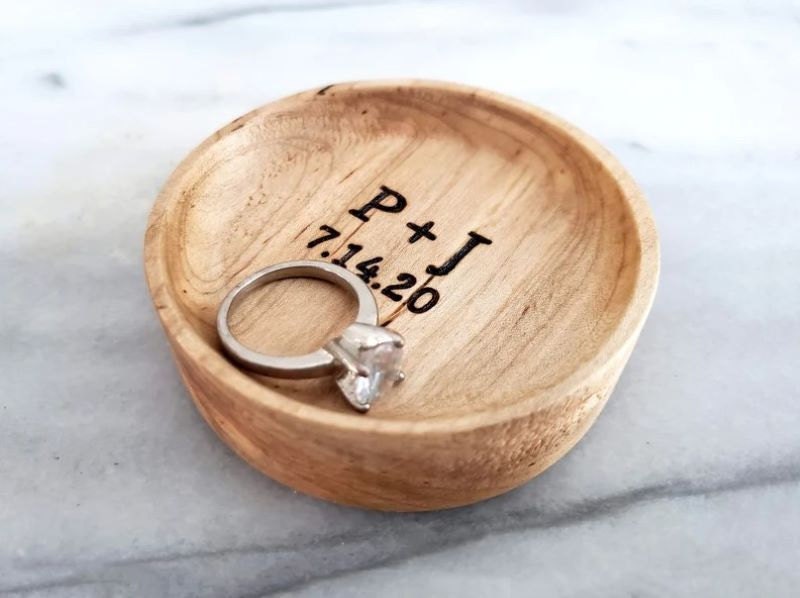 SHOP: Wood ring dish from Farmhill Woodshop, $24
Personalized, useful, and small enough not to throw off her carefully thought-out decor scheme, this made-to-order wooden ring dish is hand crafted from solid black walnut in Wauconda, Illinois, and makes a perfect fifth (wood) anniversary gift for her.
9. 10th anniversary gift for her: Aluminum necklace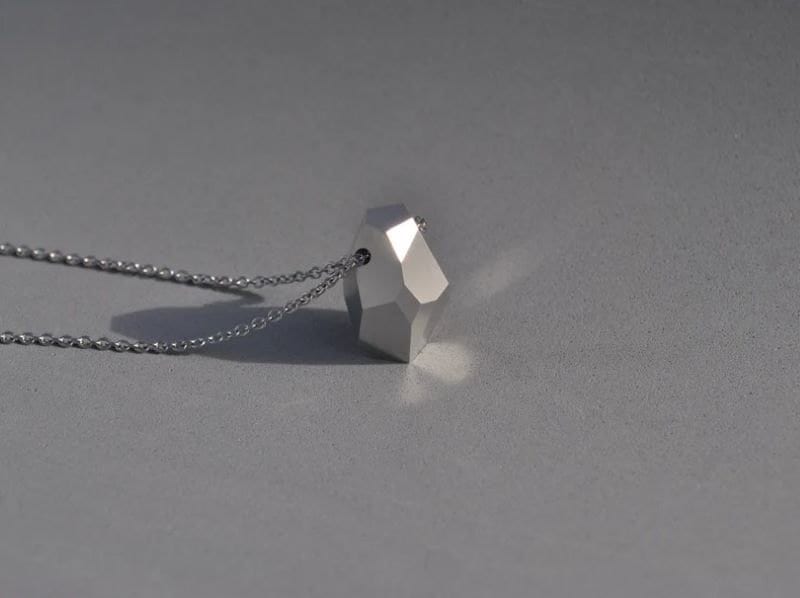 SHOP: Aluminum necklaces from Fus13onFineArt, $210
Just like tin, aluminum is metal that is traditionally gifted on the 10th wedding anniversary. If you're going along with tradition, this hand cut rock aluminum necklace makes a wonderful tin anniversary gift for her–but it's gorgeous enough to be appreciated on any other anniversary.
10. Tin anniversary gift for her: Soy wax candle in tin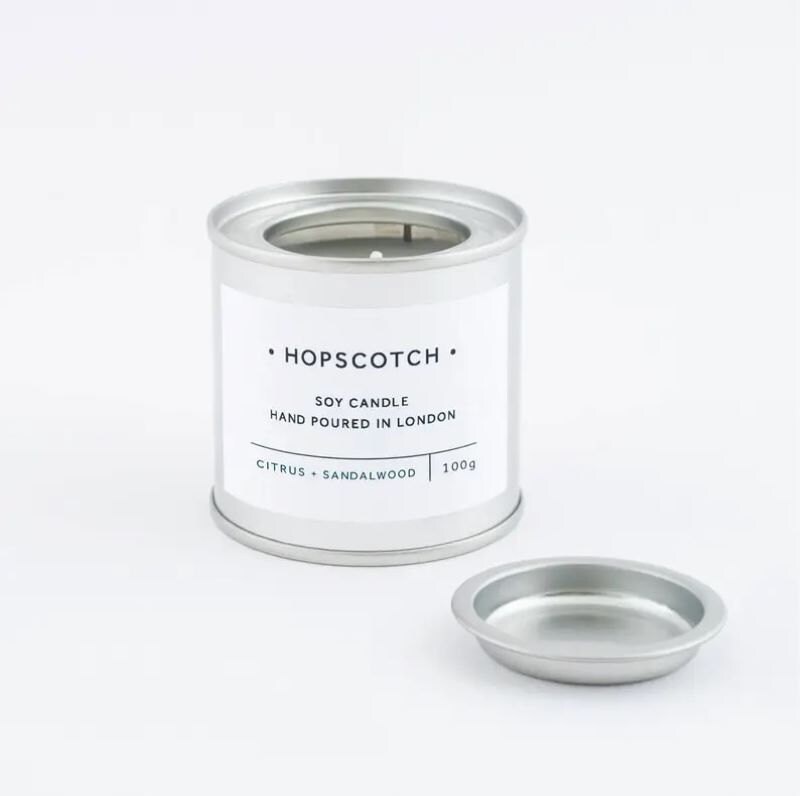 SHOP: Citrus and sandalwood vegan scented candle from Hopscotch, $18
For a tin anniversary gift for her, this candle is the gift that keeps on giving (at least for 27 hours of burn time). This soy wax candle comes in its own tin, and is beautifully scented with citrusy grapefruit, and woody, mossy sandalwood. Perfect for setting the mood on your anniversary dinner table.
11. 15th anniversary gift for her: Crystal star map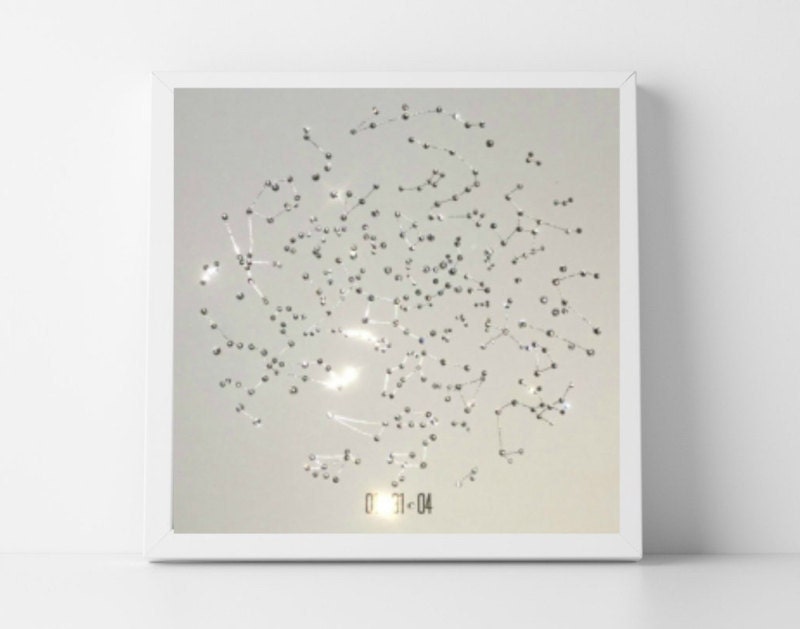 SHOP: Crystal star map from Crystalline Star Maps, from $70
This unique map features 400 hand-placed genuine Preciosa crystals, and makes a spectacular crystal anniversary gift for her. One customer wrote, "The constellation map is beautiful! The little crystals are so pretty, and the design sparkles no matter which way you look at it. It was the perfect gift for our 15th anniversary."
12. 25th anniversary gift for her: Silver art deco earrings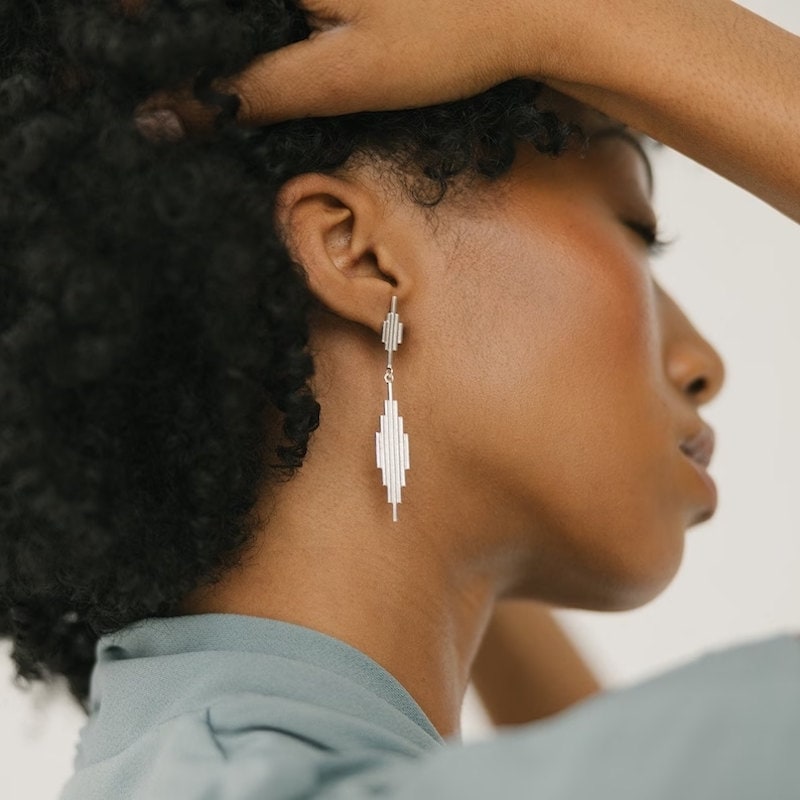 SHOP: Elegant art deco earrings from Marcia Vidal Jewellery, $142
These sterling silver art deco earrings are handmade in London, UK, and are versatile enough to be worn with everyday outfits, as well as dressed up on nights out. A wonderful silver anniversary gift for her, buyers say these earrings are "beautifully made," and "exactly as the photos."
13. 50th anniversary gift for her: Personalized coordinates pendant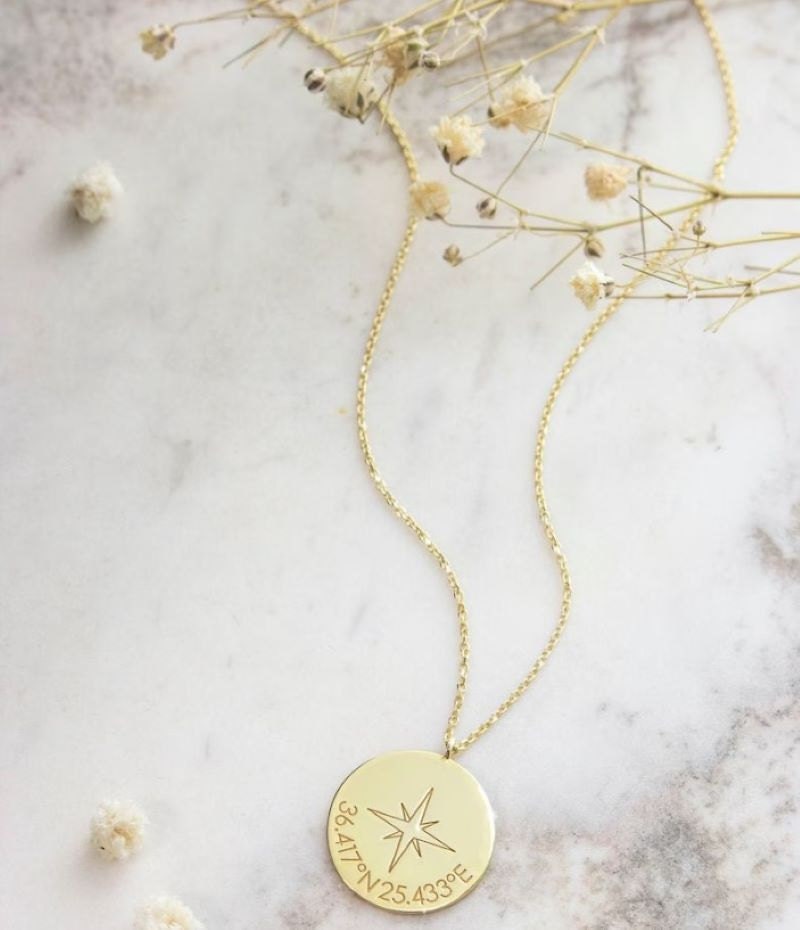 SHOP: Compass pendant necklace from Tales In Gold, from $201
After 50 years of marriage, it goes without saying that the gold anniversary gift for your wife has got to be something exceptionally noteworthy. These engraved gold compass pendants can be personalized with the coordinates of a location that holds a special place in both your hearts. You can even get it further customized with a message on the back.
Quick anniversary gifts for her
If you're running behind on your anniversary gift for her; fret not! The sellers of these gift options offer super quick shipping in just a few days to make sure your love gets her anniversary gift on time.
14. Personalized star map graphic print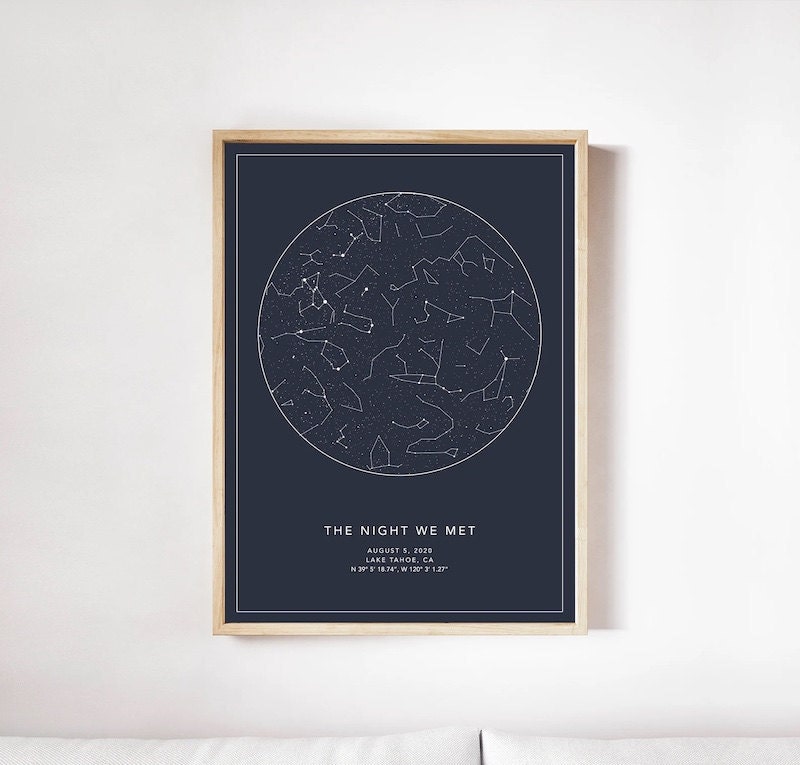 SHOP: Constellation map by date from NUAGE, $16
This last-minute anniversary gift for her is ultra-personal, despite the speedy delivery (the seller aims to deliver your file in 24 hours). Available as a print-on-demand file you can print at home or at a local print shop, this custom art print features the night sky on any date you choose—the night you met, exchanged "I love yous," got married, you get it! "
15. Personalized bar necklace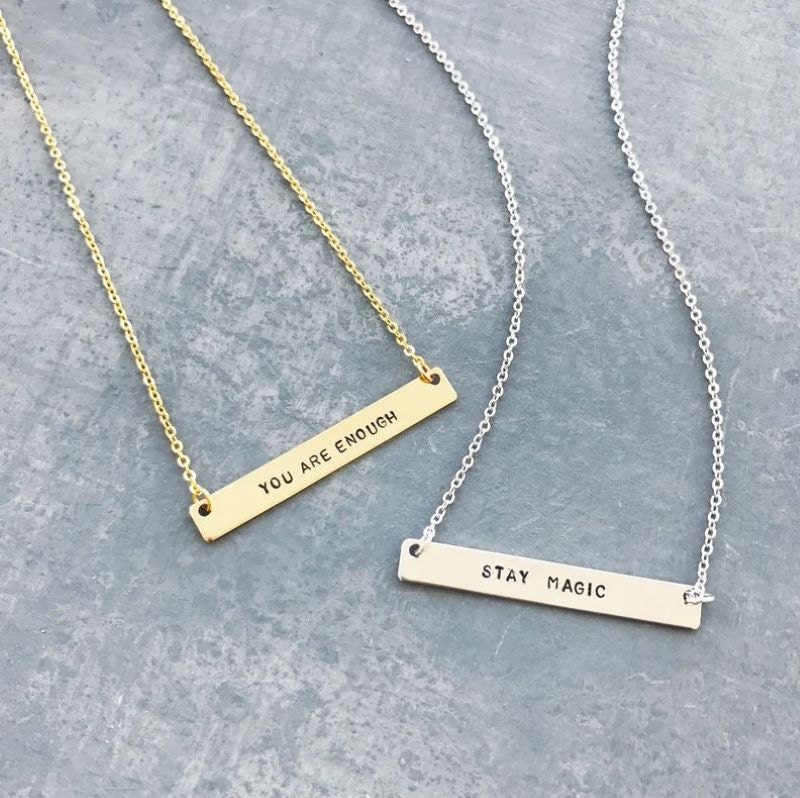 SHOP: Hand stamp personalized necklace from Lucent Studios, $33
Though they're made to order with a personalization of your choosing, customers have been impressed with the seller's super fast turnaround of these gorgeous bar necklaces that are available with either a gold or silver plating. One self-proclaimed "all-round happy customer" wrote, "It arrived incredibly quickly, and was nicely packaged. I love how you can get this personalized, and think this is really affordable."
16. Diamond drop necklace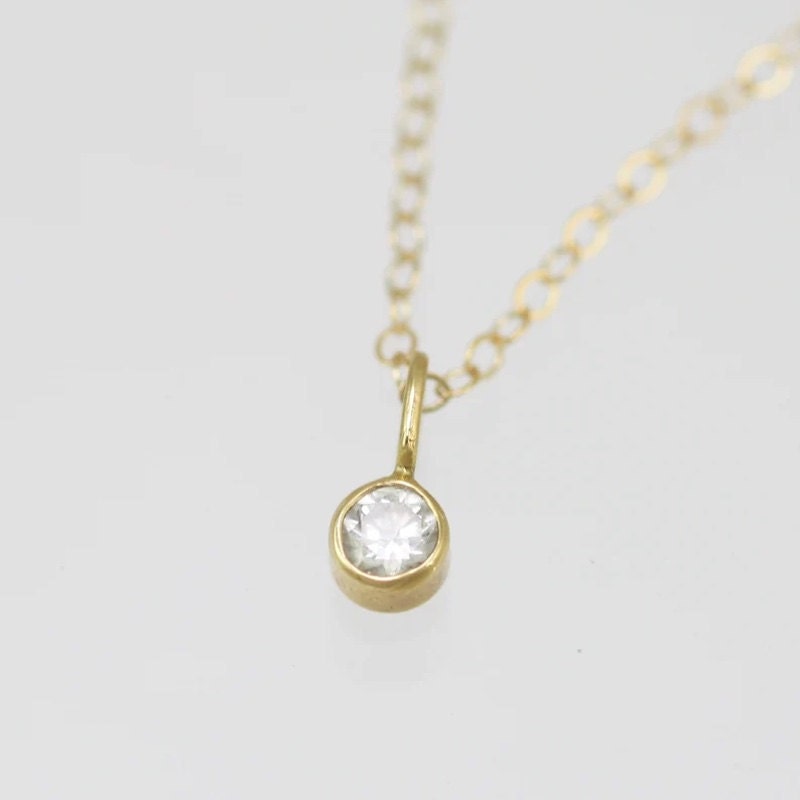 SHOP: Handmade diamond pendant in solid gold from Laine Benthall Jewelry Designs, from $441
The diamond anniversary celebrates the 60th year of marriage, but, as any woman will tell you, you need not wait that long to gift your other half with some dazzling diamonds. Made with a real 3mm diamond encased in a 14K gold pendant, this necklace is a perfect blend of timeless modern, and is one of those items she'll wear always.
Small anniversary gifts for her
As you shop for an anniversary gift for the woman who has everything, remember that sometimes less is more. These small anniversary gifts for girlfriends and wives are perfect for hiding in a jacket pocket and presenting to her over a romantic dinner.
17. Small heart hoops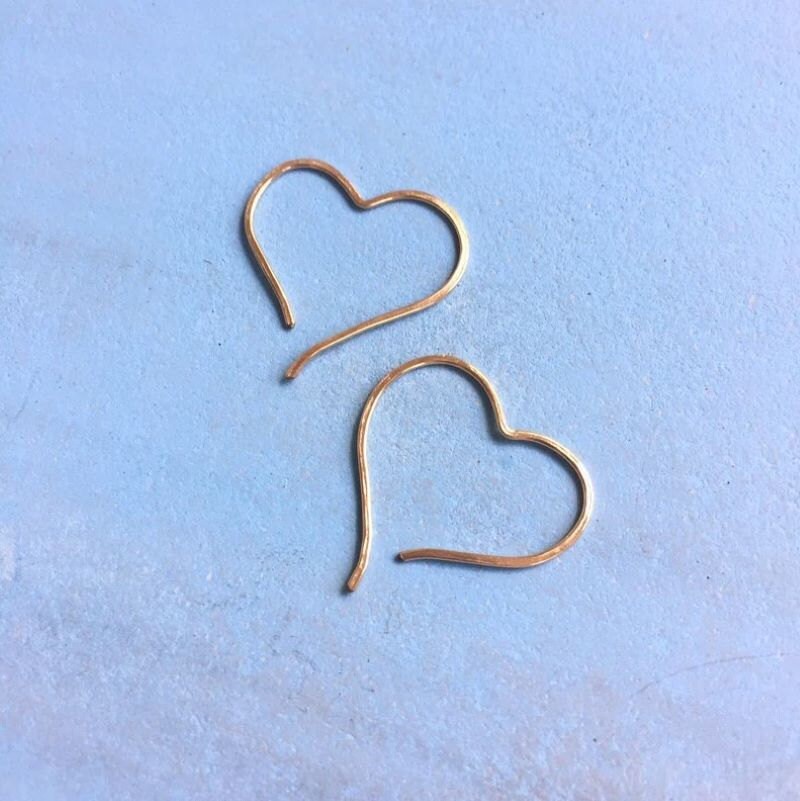 SHOP: Open heart earrings from Hartmann Jewelry Works, from $22
Handcrafted with the utmost care in the designer's small studio in Santa Cruz, California, these boho chic earrings are made from recycled materials, are ultra lightweight, and comfortable to wear. Available in recycled sterling silver, of 14K gold fill, they go with just about any outfit, and one buyer described them as "so cute! Very delicate and modern."
18. Sound wave keychain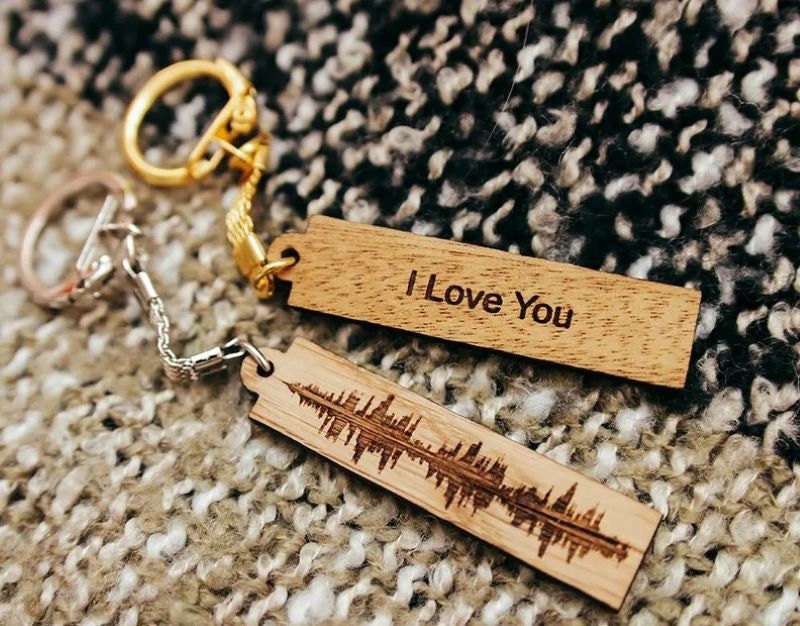 SHOP: Personalized wooden keychain from Old Turtle Workshop, $8
The price point of this handmade wooden keychain might be small, but the meaning behind it can be huge, as you can have it engraved with a romantic voice note that's displayed as a sound wave. Choose from oak, walnut, or African walnut wood, and a selection of ready-made loving sayings, or, better still, create your own.
How do we pick the best anniversary gifts for her?
As Etsy Journal editors and contributors research and curate shopping guides for some of the best-loved items on Etsy, we thoughtfully consider the creativity, customization, and craftsmanship that go into each product. We also consider buyer reviews, item ratings, and customer service, and tap the expertise of our in-house merchandising and trends experts to uncover high-quality finds for every budget. You can find more information about each item in the seller's listing details and can take a look at their individual shop policies and reviews, too.