From wooden wonders to custom leather luxuries, discover the best anniversary gifts for the man who stands by your side.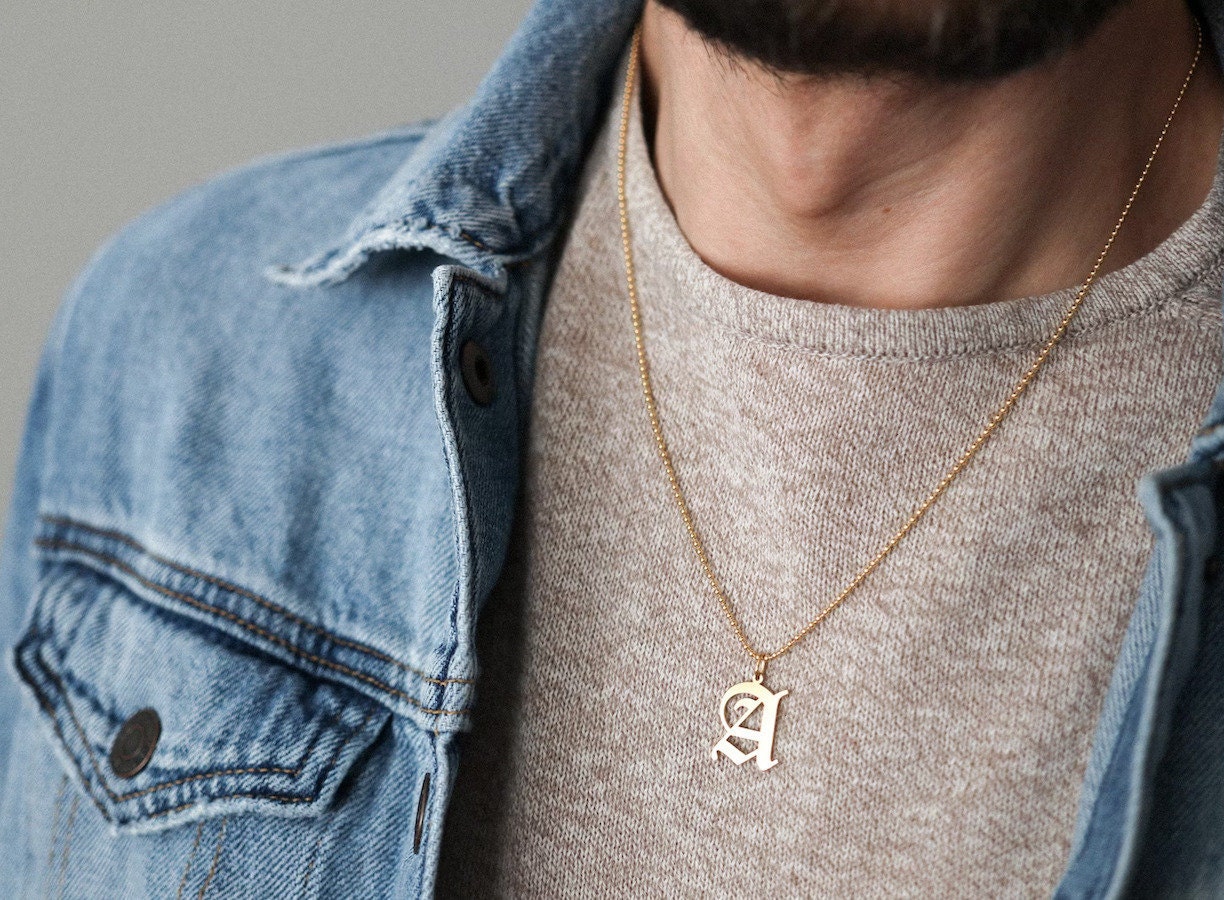 Hoping to surprise your sweetheart with the best-ever anniversary gift? You can't go wrong with a meaningful, personalized gift for him. Each anniversary year has a traditional theme or material: the first year is paper, the second cotton, and the third leather, all the way up to diamonds when you celebrate your 60th wedding anniversary. You can choose one of these traditional anniversary gifts for each year or buck traditions and go for a gift inspired by their personal passions. No matter what you pick, the best anniversary gifts for him are the things he'll actually use. We've included lots of useful anniversary gift ideas here that he's sure to love.
Unique anniversary gifts for him
No love is like your love, and no man is quite like yours! So the best anniversary gift will show him that you really know him, and tell him how special he is to you.
1. First anniversary gift for him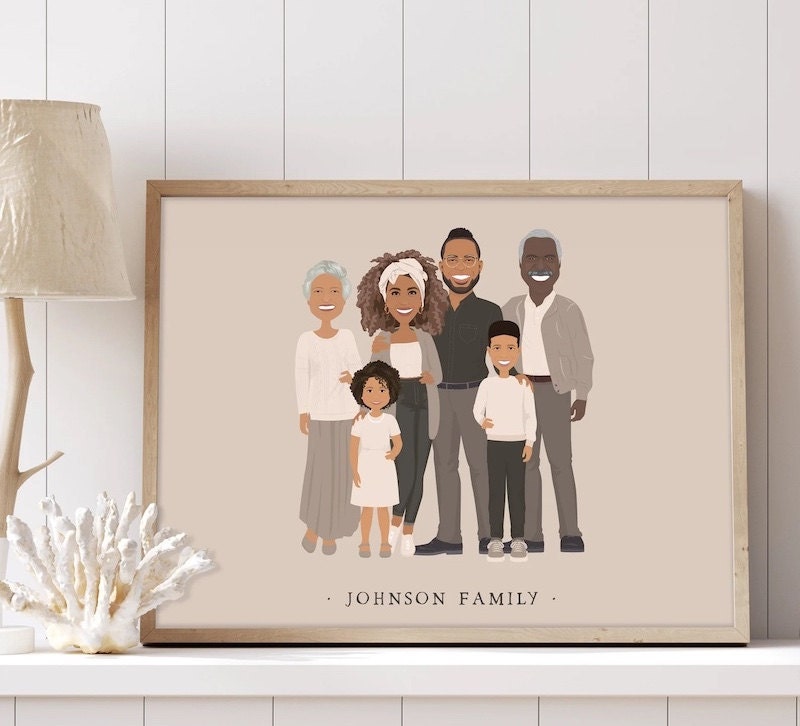 SHOP: Custom family portrait from Jade Forest Design, from $79
Tradition states that the best first year anniversary gift for him should be paper, but instead of simply getting him a card, this custom portrait of you (and maybe your precious pet, too!) that you'll both treasure for a lifetime.
2. Wood anniversary gift for him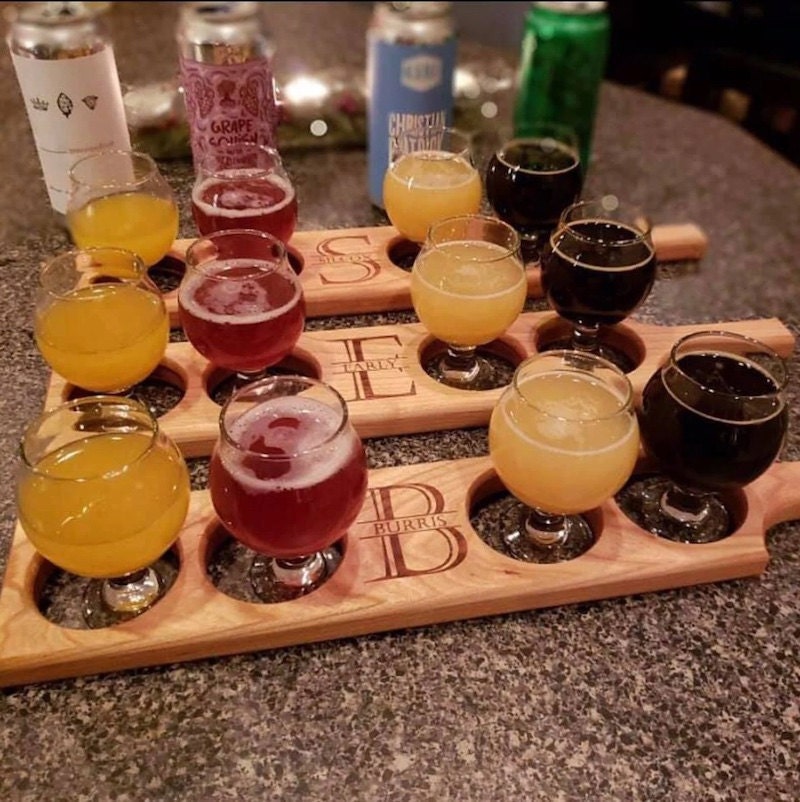 SHOP: Custom beer flight with glasses from Friends Custom Flights, from $45
If he's interested in sampling all the beers on the menu—from sours to stouts to IPAs—this personalized beer flight with your choice of glasses will make him feel like he's at the brewery even when he's relaxing at home.
3. World travel map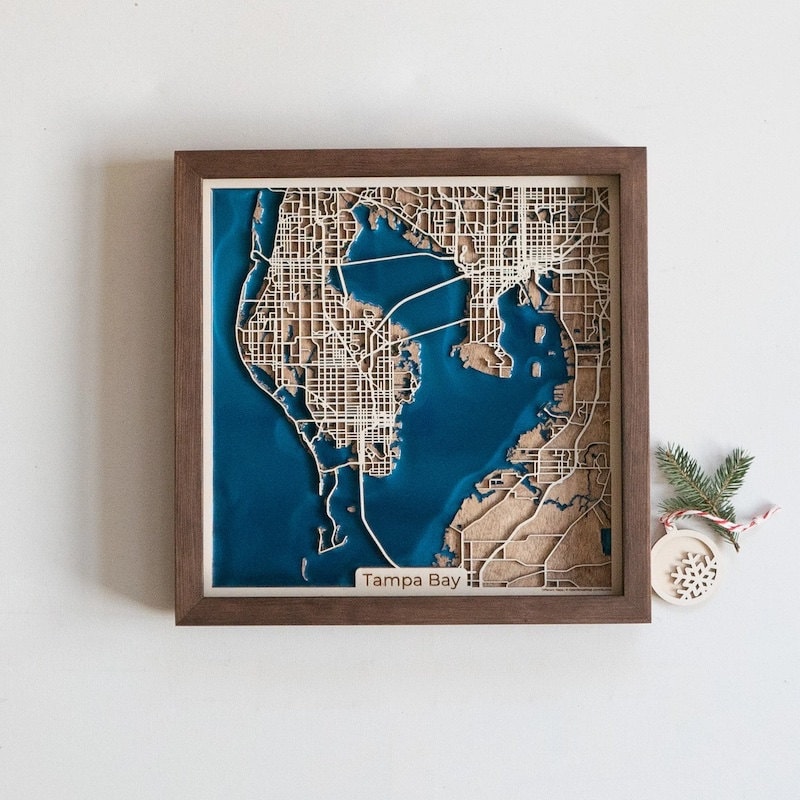 SHOP: Woodcut city map from Different Maps, from $169
Commemorate his favorite city or hometown with this custom woodcut map. The back of the wood can be engraved with the message of your choosing, making it even more special and just for him.
4. Small anniversary gift for him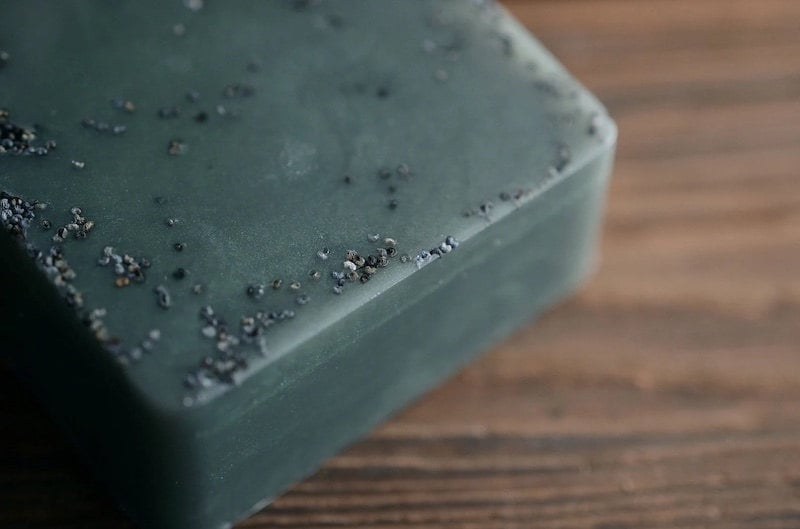 SHOP: Woodland-scented soap from Firebird Bath & Body, $6
Bring the great outdoors indoors for your favorite mountain man with this woodland-inspired soap. Scented with moss and evergreen aromas, this bar of soap has buyers raving that it smells like they've been rolling in the lushest of forests.
5. Copper seventh anniversary gift for him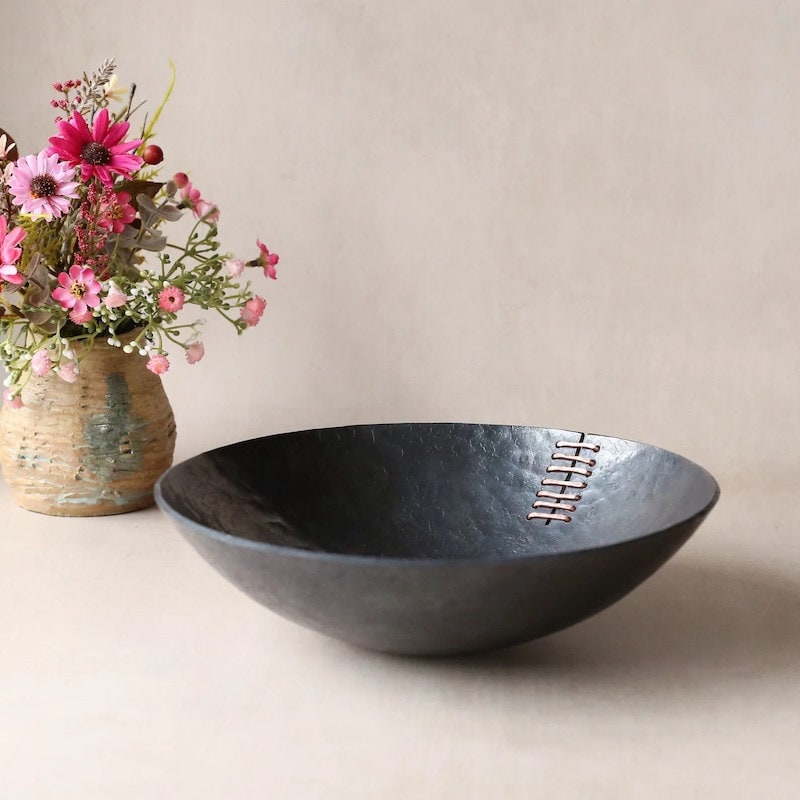 SHOP: Copper and iron bowl for seventh anniversary from Coach House Forge, from $306
This personalizable copper and iron bowl is made with seventh anniversaries in mind: The traditional gift of copper is represented in the seven "staples" of the material in this finely crafted, minimalist iron bowl. Use it for entertaining dinner guests or leave it out for display like the work of art that it is.
Cotton anniversary gifts for him
An iconic second anniversary gift, cotton is both flexible and strong—just like your marriage.
6. Woven guitar strap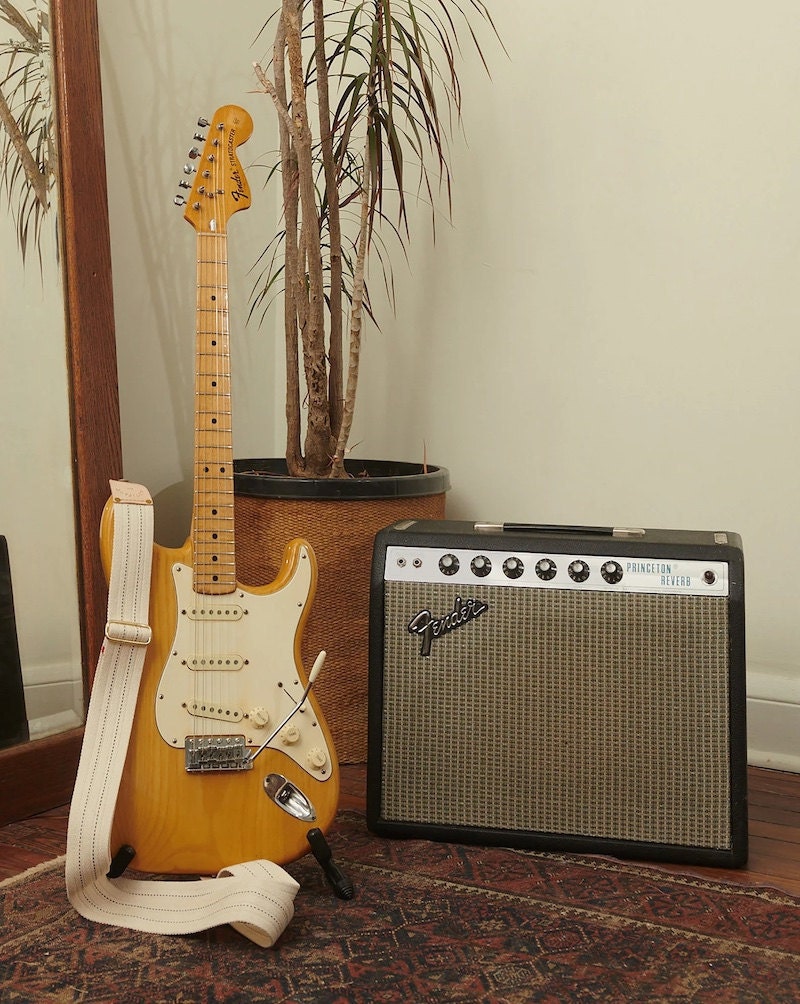 SHOP: Woven guitar strap from Artifact Bags, $45
Whether he's a bit country or a little more rock 'n roll, this woven cotton and leather guitar strap is an excellent, understated addition to his musical lineup. Made using solid brass hardware and vegetable tanned leather, this guitar strap is designed to look better with age—just like you two!
7. Printed cotton tie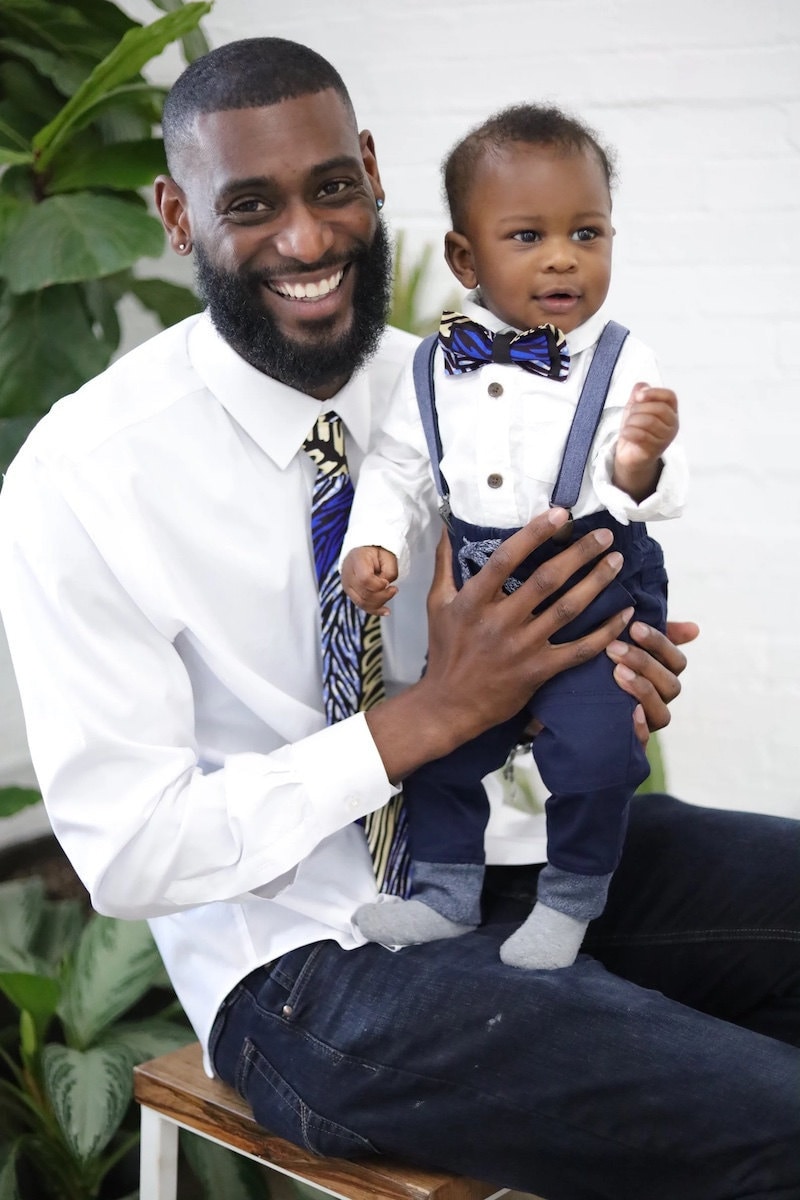 SHOP: African print necktie from Gabe Jade Accessories, from $50
Going out on the town for your anniversary? These African print slim neckties are both playful and sophisticated. Buyers from this shop rave that the colorful patterns are even more vibrant in person.
8. Snuggle-ready cotton coverup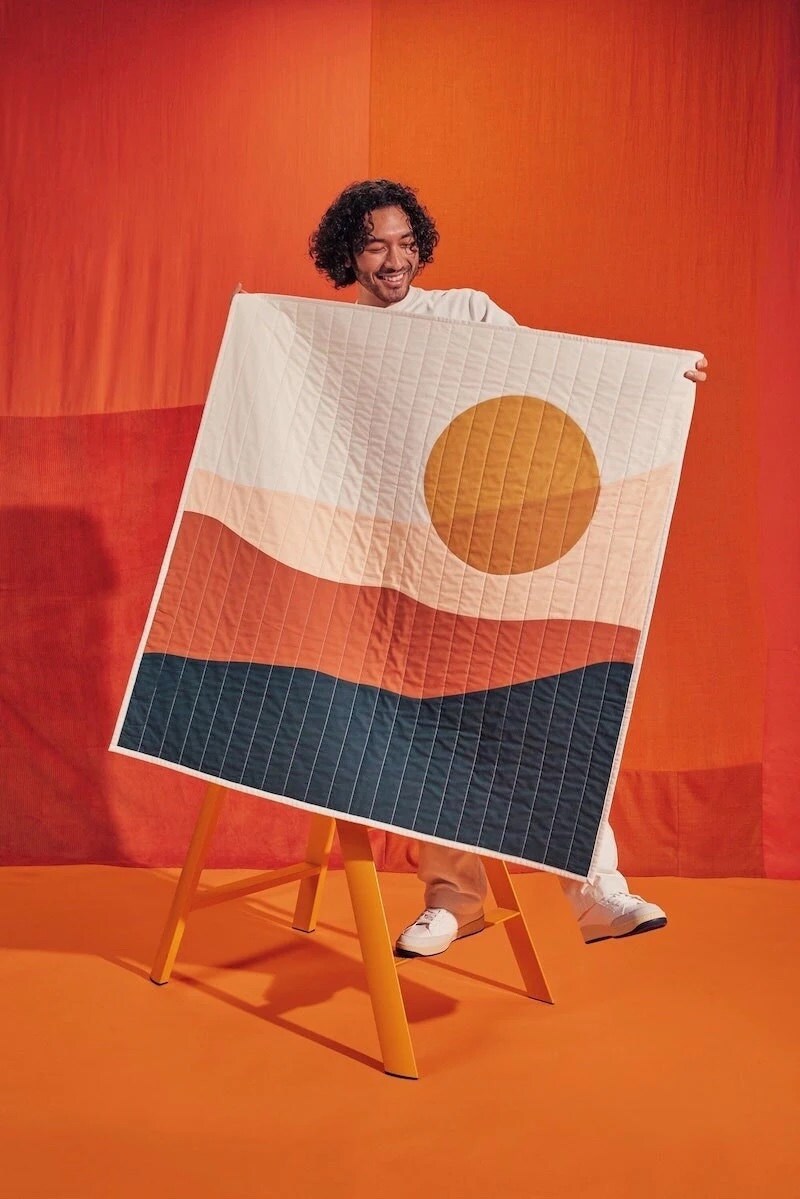 SHOP: Abstract nature quilt from Excell Quilt Co., from $303
This handmade cotton quilt from Excell Quilt Co. is perfect for keeping you both warm on movie night—or hanging on the wall as textile art. The dreamy design was inspired by the maker's memory of sunsets at Yosemite National Park.
Leather anniversary gifts for him
Leather, traditionally a three year anniversary gift, is used to protect, keep warm, and endure any wear and tear—plus, it has a beautiful texture and masculine aesthetic. From leather wallets to duffel bags, these gifts for him prove that the third year really is the charm.
9. Leather passport cover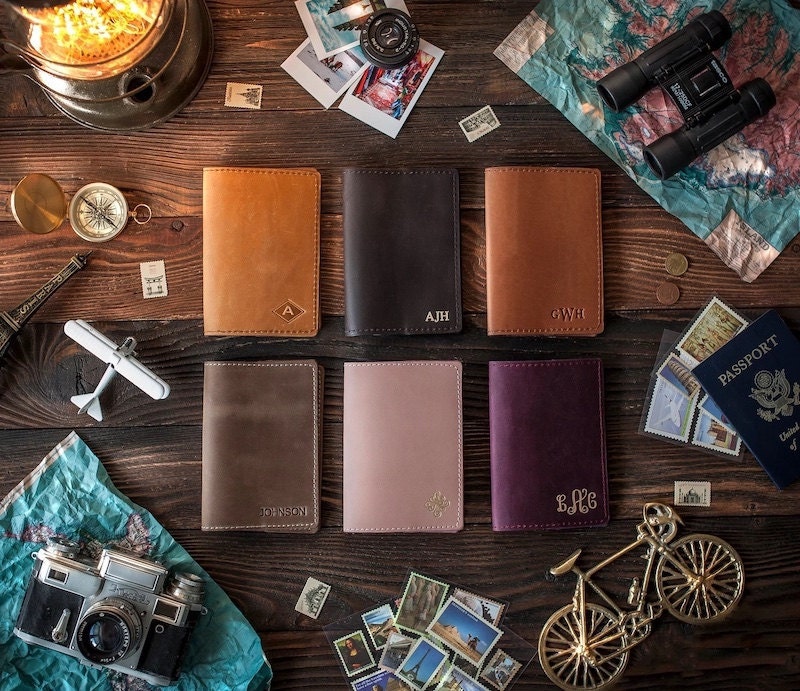 SHOP: Leather passport cover from SoGoodSoWood, $23.50 and up
For the globetrotters and explorers, a passport wallet is an excellent present for traveling in style. Pro tip: This is a very creative way to gift your partner two tickets to the next faraway destination on their list.
10. Personalized leather keyring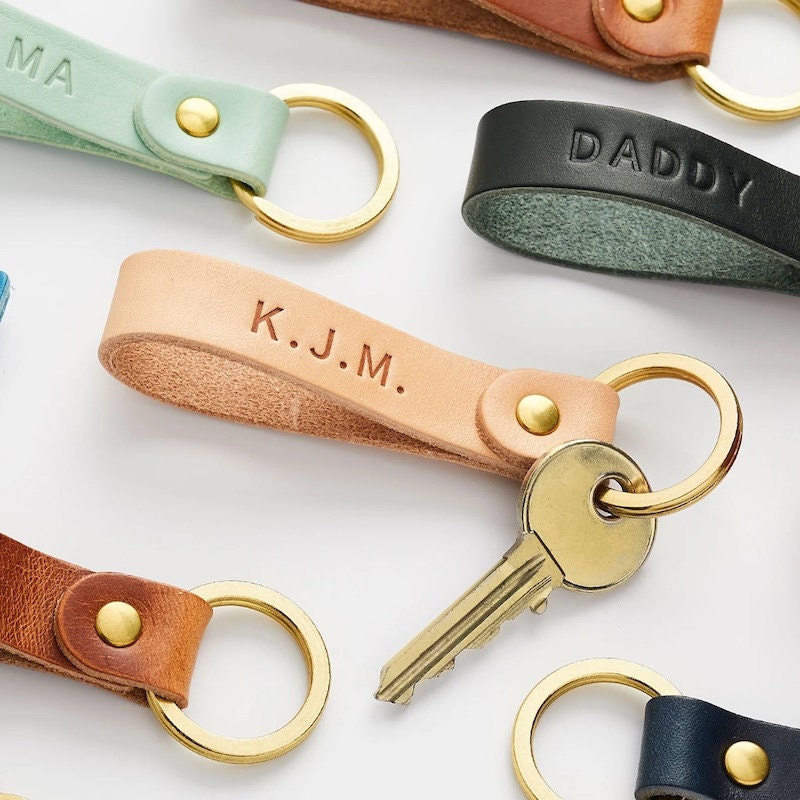 SHOP: Personalized leather keyring from Create Gift Love, $22
From carpoolers to light public transit pros, whenever he heads to work, he has to make sure he has his keys in hand. And how could he ever forget his keys again when he has this lovely and luxurious debossed leather keyring, personalized with his name on it? Choose your shared family name, his first name, or, if it applies, "Daddy," so he'll always remember who holds the keys to his heart.
11. Leather wallet with initials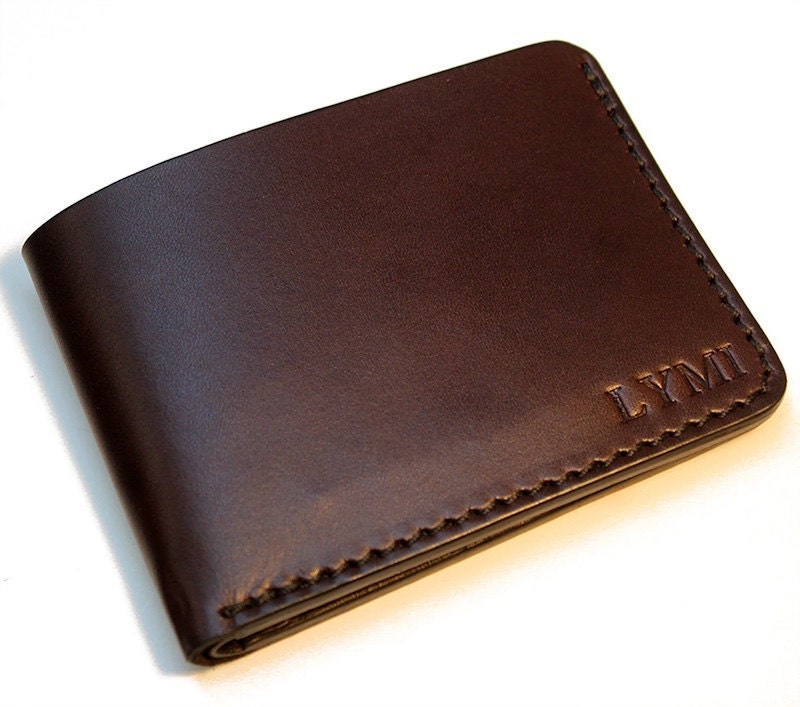 SHOP: Personalized leather wallet from Roberti Leather, from $57
Help him ditch the taped together wallet he's been carrying around since he was a teenager, and replace it with this luxe leather wallet, personalized and hand-stamped with his initials. Buyers are raving about the craftsmanship of this wallet—no duct tape required!
12. Sturdy travel duffel bag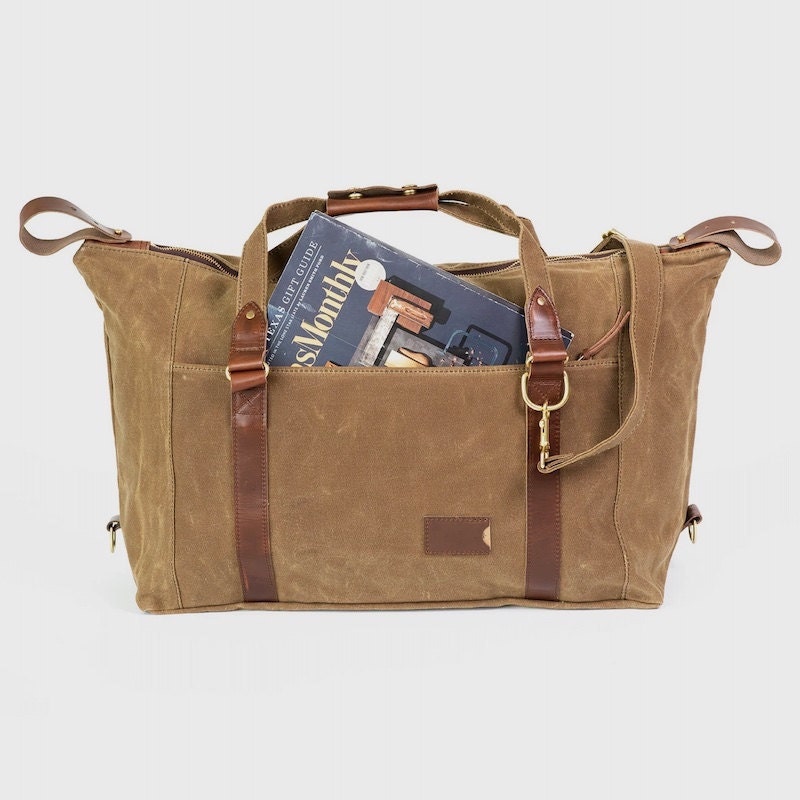 SHOP: Personalized canvas duffel bag from Clark & Taft, $629
Plan a quick getaway with this waxed canvas and leather duffel bag just big enough to hold a couple days worth of clothes and all the essentials so he can take that road trip in style. Bonus: Add his monogram to this anniversary gift for him to make this one extra special.
Wood anniversary gifts for him
Reminiscent of forests and the great outdoors, wood anniversary gifts for him add a natural element that will wow him. The best five year anniversary gift for him is, in fact, a wooden one, and these custom anniversary gifts will remind him of how rooted he feels with you.
13. Mixology dice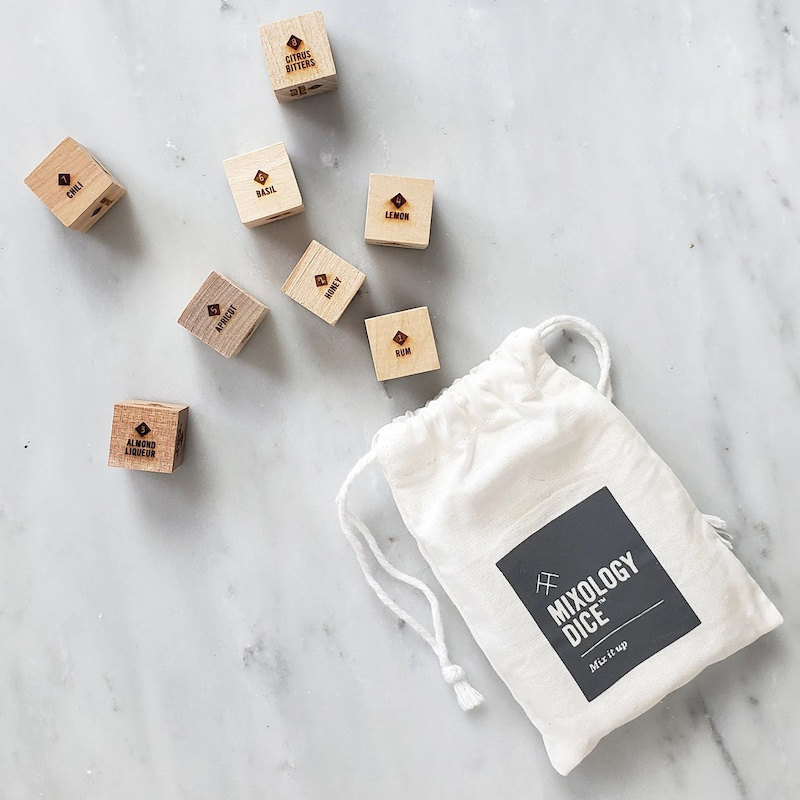 SHOP: Mixology dice from Two Tumbleweeds, $24
If he's constantly concocting cocktails with creative components, these mixology dice will give him a challenge and help him think outside the box. Featuring multiple liquors, herbs, spices, and other mixers, this dice set will keep him on his toes while you're getting tipsy at home together.
14. Wood and resin cornhole boards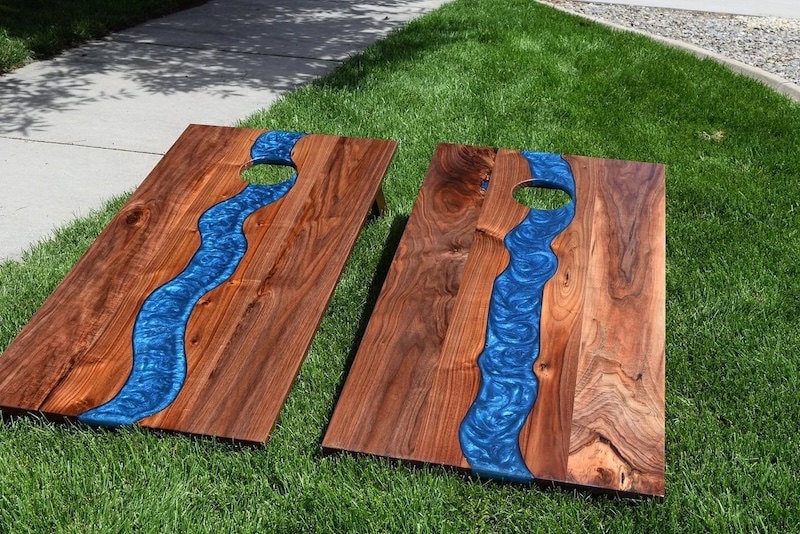 SHOP: Wood and resin cornhole boards from Alpine Wood Co., $1,200
For your favorite backyard barbecue buddy, this hardwood cornhole board set complete with a royal blue resin river inlay will have him planning your next summer gathering. These cornhole boards are finished with outdoor fun in mind, so even though they're beautiful enough for display, don't be afraid to use them!
15. Live edge wood clock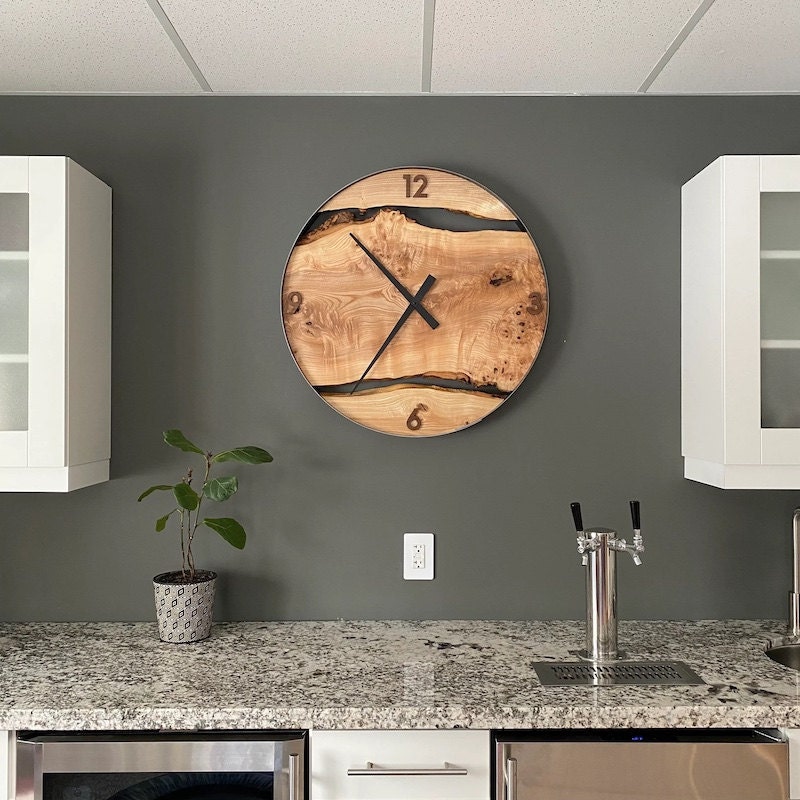 SHOP: Live edge wall clock from Generational Design Co, $457
A nod to the traditional fifth anniversary gift of wood, spruce up his home office with this live edge wooden wall clock. Made from reclaimed native Ontario Birdseye Ash live edge wood and wrapped in a raw steel hoop, this sophisticated and ultra-unique anniversary gift can be customized with laser engraving, making it a modern heirloom he'll enjoy for a lifetime.
16. Wood skateboard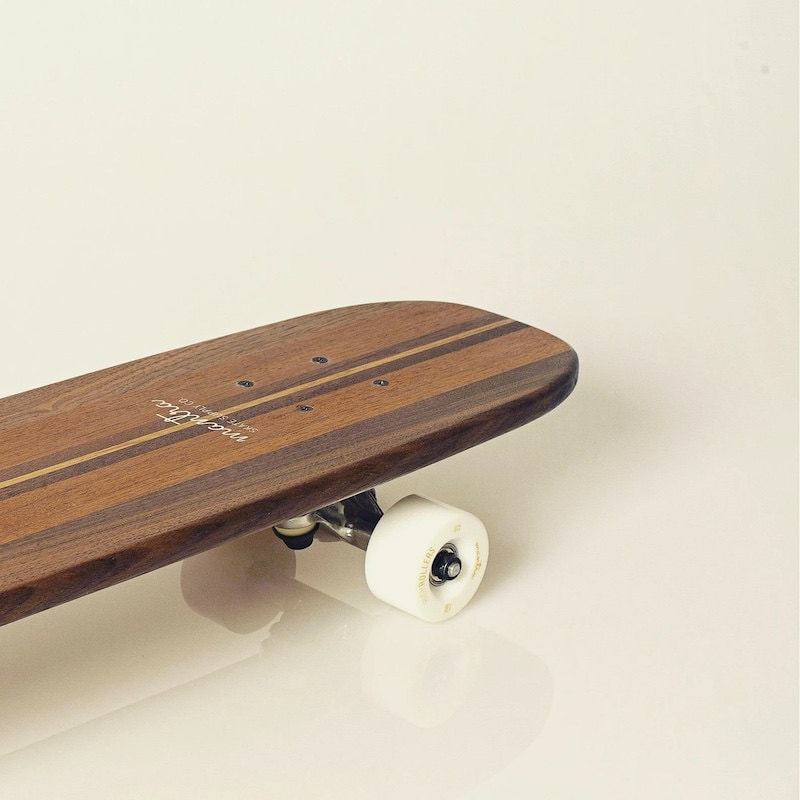 SHOP: Mixed wood cruiser skateboard from Mantra Studios, $171
Made with walnut, teak, mahogany and a single center stripe of oak, this small skateboard was inspired by the '60s era of skateboarding when surfing first made its way to land. If cruising your neighborhood streets on a set of wheels and a small board is your husband's idea of a perfect evening, this is the best anniversary gift for him.
17. Stackable wine holder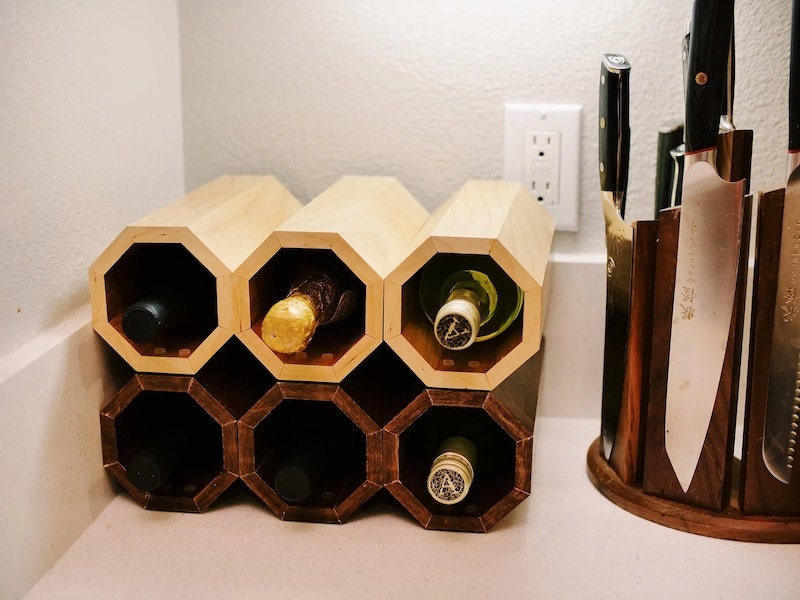 SHOP: Stackable wine bottle holder from Two Toned Craftworks, from $33
Whether he's a Pinot perfectionist or more into Bordeaux beauties, this stackable wine bottle holder will keep show off his personal collection in style. Choose the stain and wood that suits your kitchen palette, or mix it up and color code based on red or white wines—either way, these will elegantly organize your bottles for every space from a full-fledged cellar to a small kitchen countertop.
Iron anniversary gifts for him
A strong material that can withstand any inclement weather, iron is traditionally given as a sixth anniversary gift, but who's counting? Especially if your hubby is also your personal chef, wrought iron is an excellent present to celebrate his hobby.
18. Iron cookware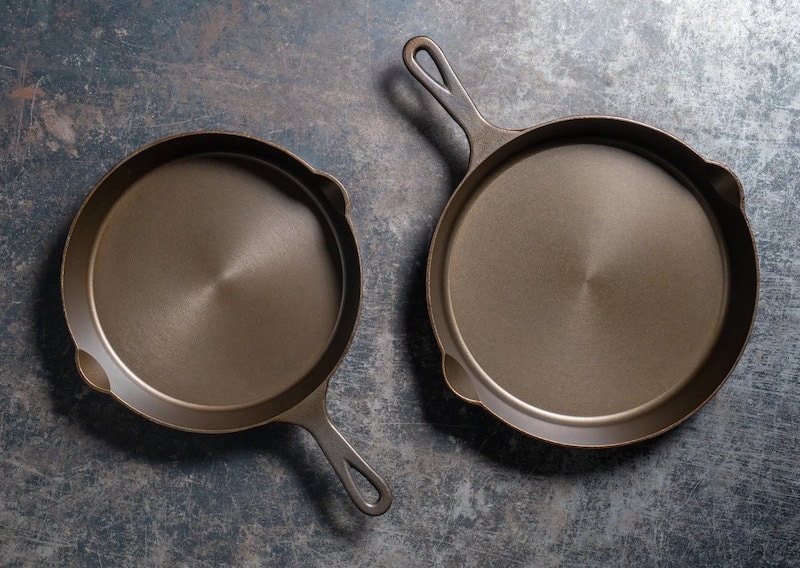 SHOP: Cast iron skillet from Lancaster Cast Iron, $225
This cast iron skillet will be your partner's secret ingredient as he cooks up all of his new favorite recipes—whether it's over a campfire or in the comfort of your kitchen. Since you're the perfect pair, add an embossed leather handle cover to make the ultimate anniversary gift duo.
19. Wall-mounted bottle opener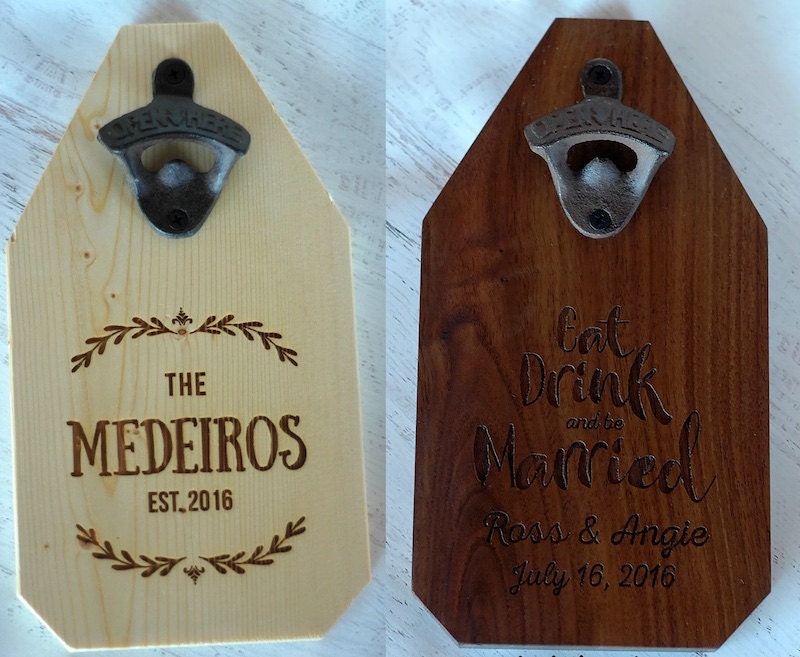 SHOP: Wall-mounted iron bottle opener from Joyful Moose, from $35
If he hosts get-togethers with his buddies to share some brews, make his space a little more special with this rustic wall-mounted bottle opener. Add your family name, your anniversary date, or a fun quote to add some personality to this personalized gift.
20. Iron log holder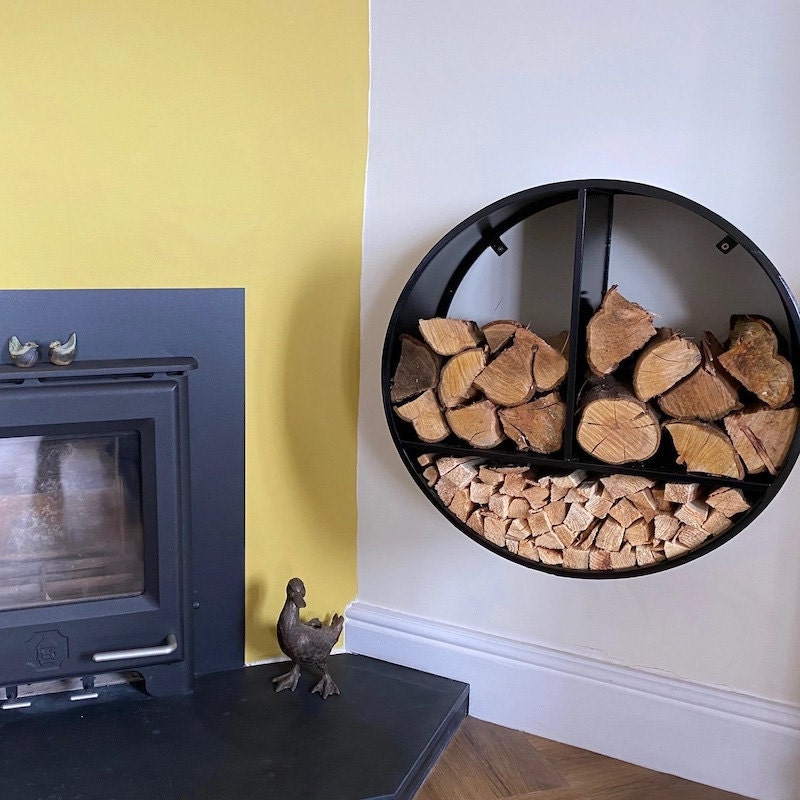 SHOP: Iron log store from Industrial Modern Art, from $202
Curl up by the fire and have a regular stack of wood on lock with this iron log store with different compartments for kindling and heftier burning logs. This wall-mounted steel log holder will come in handy as you and your hubby get cozy for those cooler winter nights.
Silver anniversary gifts for him
Both the traditional and modern 25th year anniversary gift is silver, which commemorates the value of a long-lasting marriage. This is a big one, so pop some bottles of champagne (or seltzer) and celebrate all the years you've committed to each other—and the many more to come!
21. Men's initial necklace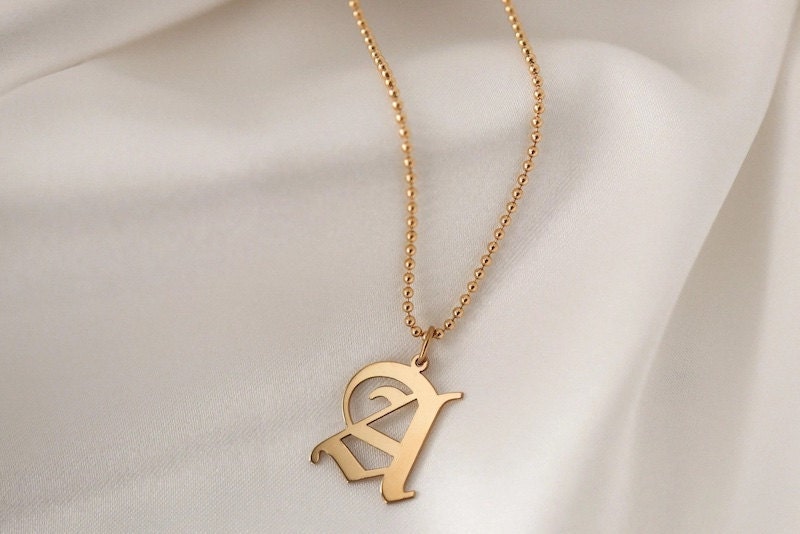 SHOP: Initial charm necklace from EVREN, $103
Help him flaunt his initials (or yours!) with this oh-so-cool custom necklace, available in sterling silver or gold. Buyers are raving about this Etsy seller's craftsmanship and quality.
22. Fingerprint ring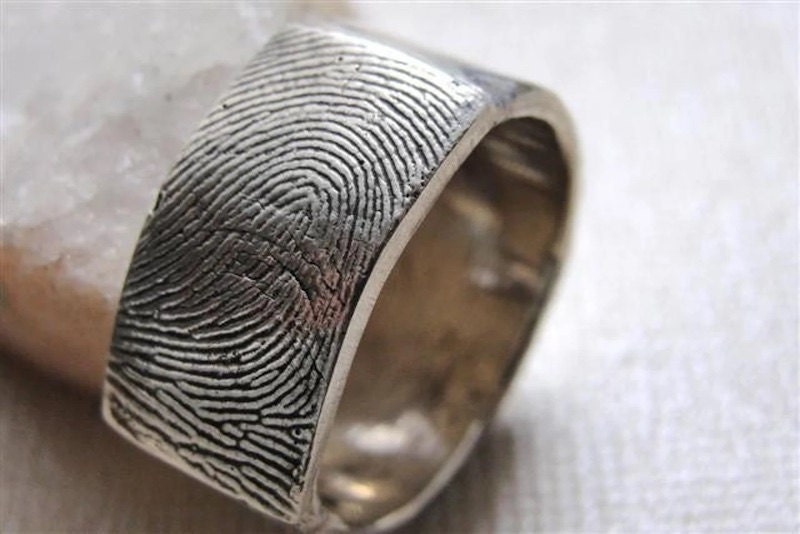 SHOP: Custom fingerprint ring from Rock My World, Inc., $331
If you've been together for a whopping 25 years, a meaningful, one-of-a-kind custom sterling silver ring is the best anniversary gifts for him. Simply send a mold of your fingerprint for the Etsy seller to imprint onto a sterling silver ring, creating an instant family heirloom.
More anniversary gift ideas picked by Etsy