Buyers agree: The fragrant delights from these quality small shops strike all the right notes—and many are $20 and under!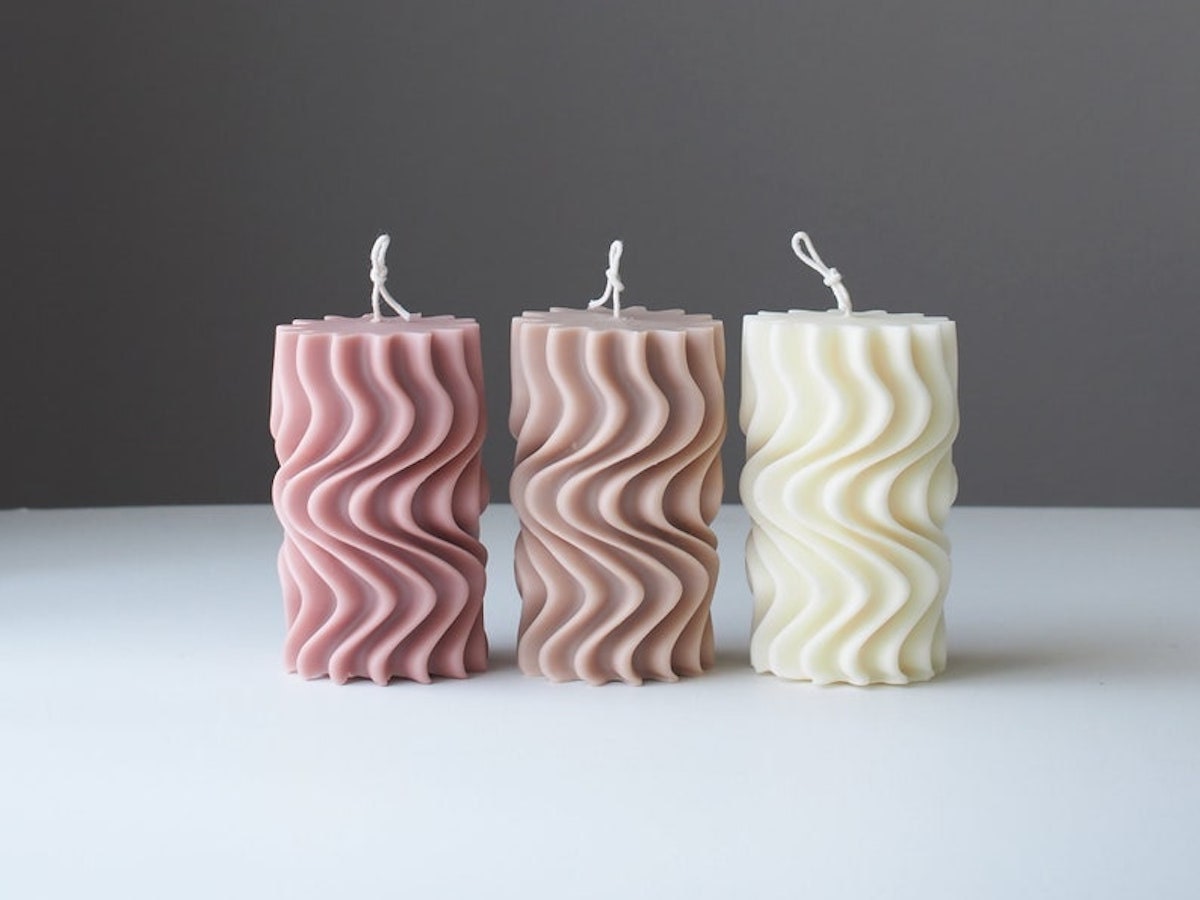 When it comes to setting a soothing tone, nothing gives a room an instant mood lift quite like a well-crafted candle. And there's no shortage of exceptional candle shops with rave buyer reviews run by independent sellers on Etsy. Whether you're in the market for a thoughtful housewarming gift idea or just want a scented candle to make your own space ultra-cozy, these small candle shops on Etsy are standing by with the best-smelling candles for every budget, with offerings ranging from vegan-soy blends to sculptural beeswax candles. We'll even show you how to find local candle shops near you! Ready? Let's go.
Aerangis
Shop location: New York City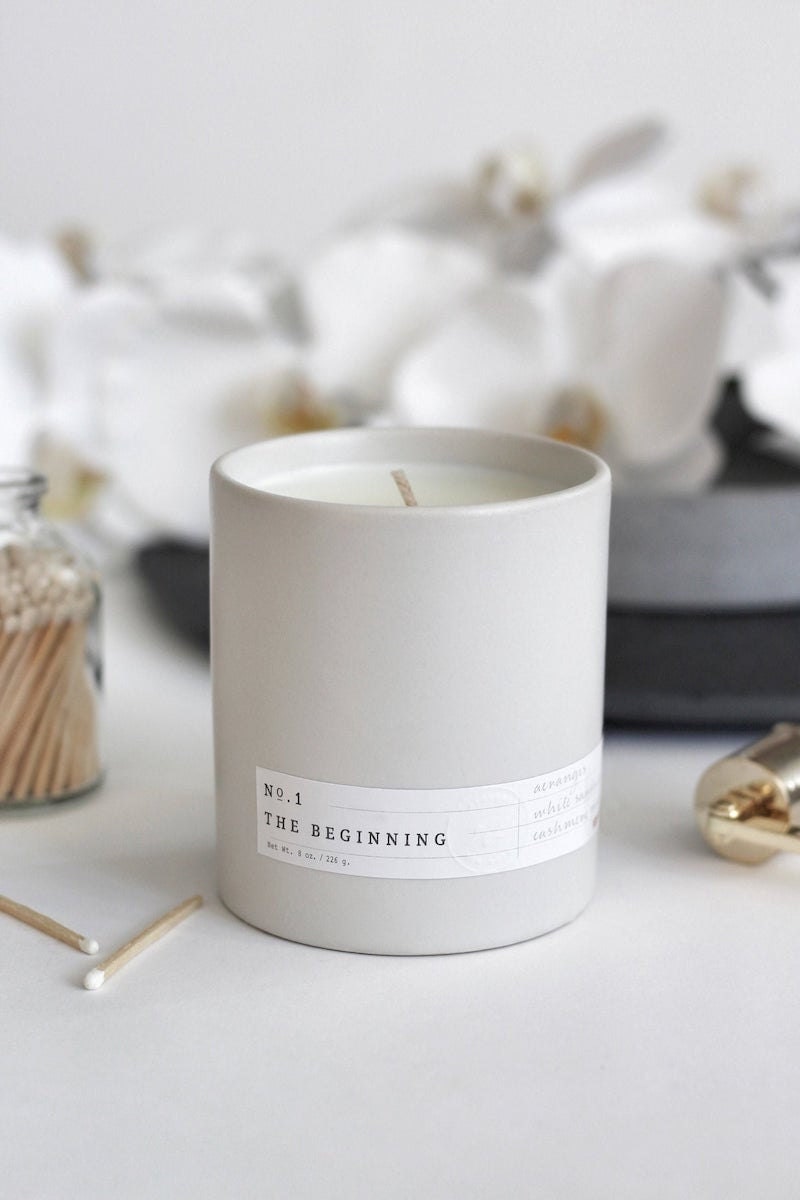 SHOP: No.1: The Beginning candle from Aerangis, from $39
Named after the delicate orchid beloved by seller Alicia Tsai's grandfather, Aerangis creates sentimental scents that evoke specific places and moments. Alicia will even craft bespoke candles based on your memories—and whether you go for a custom-scented candle or opt for one of the shop's existing hits (like this trio of best-sellers), you can count on hours of blissful burning.
Acacia Accents
Shop location: Rochester Hills, Michigan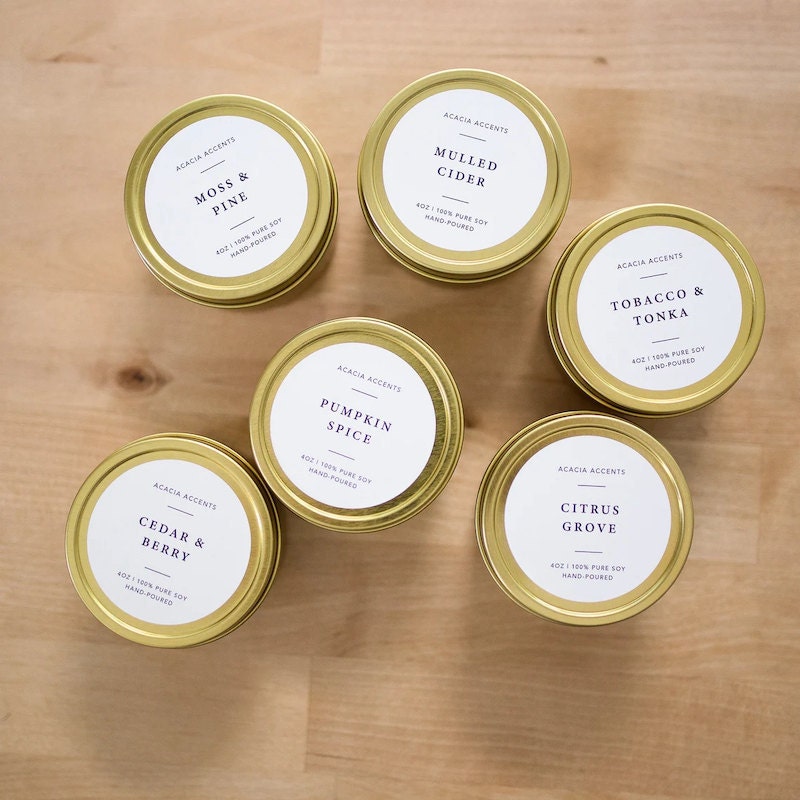 SHOP: Assorted soy wax tin candles from Acacia Accents, $10 each
With scents ranging from classic favorites like pumpkin spice candles and evergreen to more surprising combos like cedar and berry, the travel-friendly tins from family-run candle shop Acacia Accents pack an outsized punch. What started as a candle-making kitchen experiment in 2017 has ignited into a full-blown business with more than 750 glowing buyer reviews. Just take it from one satisfied buyer: "My go-to for candles...no matter where I go to find them, I always come back to Acacia! I absolutely love the aromatic blends she creates!"
Paige's Candle Co.
Shop location: Queens, New York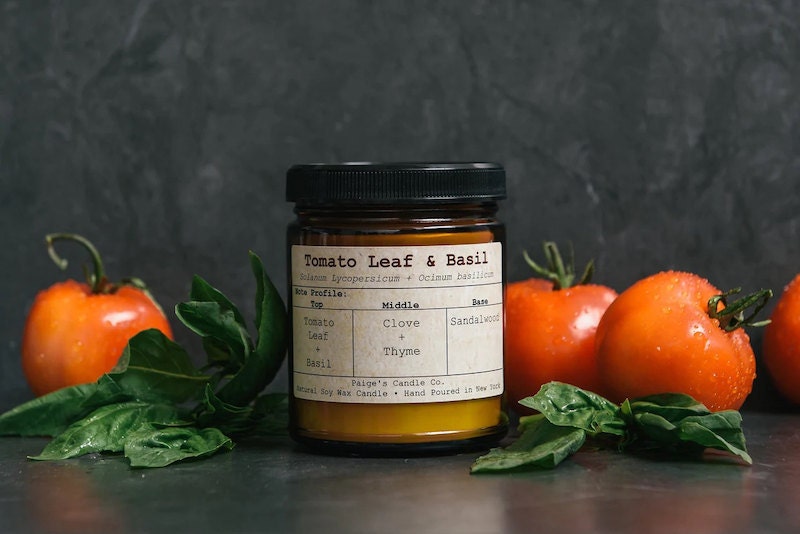 SHOP: Tomato Leaf & Basil candle from Paige's Candle Co., from $21
"My favorite thing about spring and summer is the smell of growing vegetables and herbs," says one of many five-star reviews for this creative candle shop, "[and] with this amazing candle I get to have these delicious smells year round." If produce-scented candles aren't for you, let one of the other inventive blends from Paige's Candle Co. transport you to your own personal happy place—like the Nut Milk & Honey candle or the Sea Salt & Charred Orange candle.
JOMO Candle
Shop location: Montreal, Canada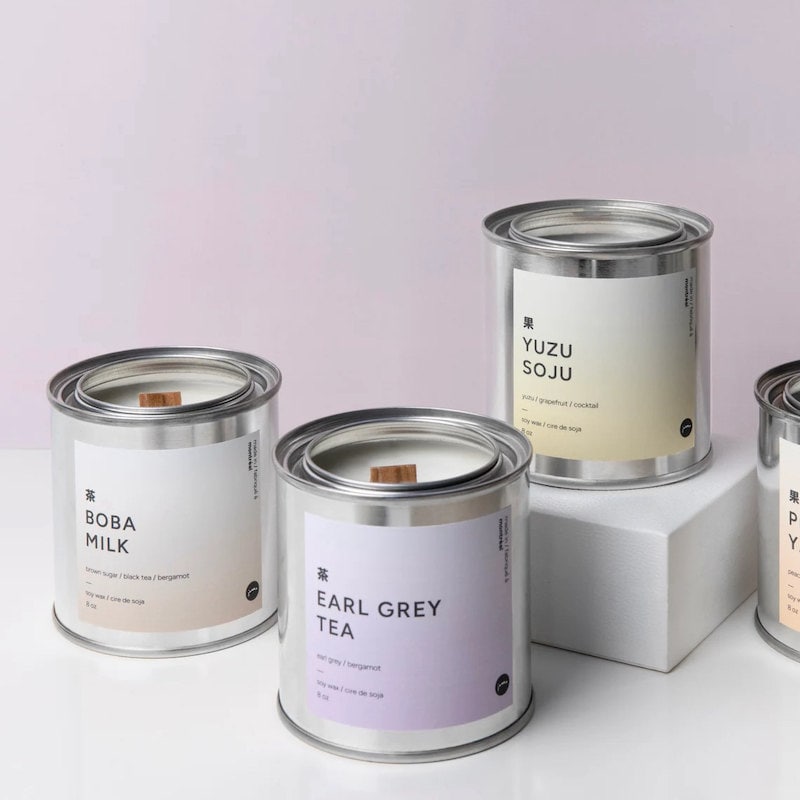 SHOP: Boba Milk, Earl Grey Tea, and Yuzu Soju candles from JOMO Candle, from $15 each
Consider yourself warned: Lighting a candle from JOMO Candle, a shop specializing in Asian-inspired scents, may result in instant cravings for some of your favorite tasty treats. As one happy buyer says: "Earl grey is my favorite tea, and I'd been hoping to find a candle that actually reminded me of it. This candle did not disappoint." Now who wants a bubble tea?
The Moonstone Candle Company
Shop location: Charlotte, North Carolina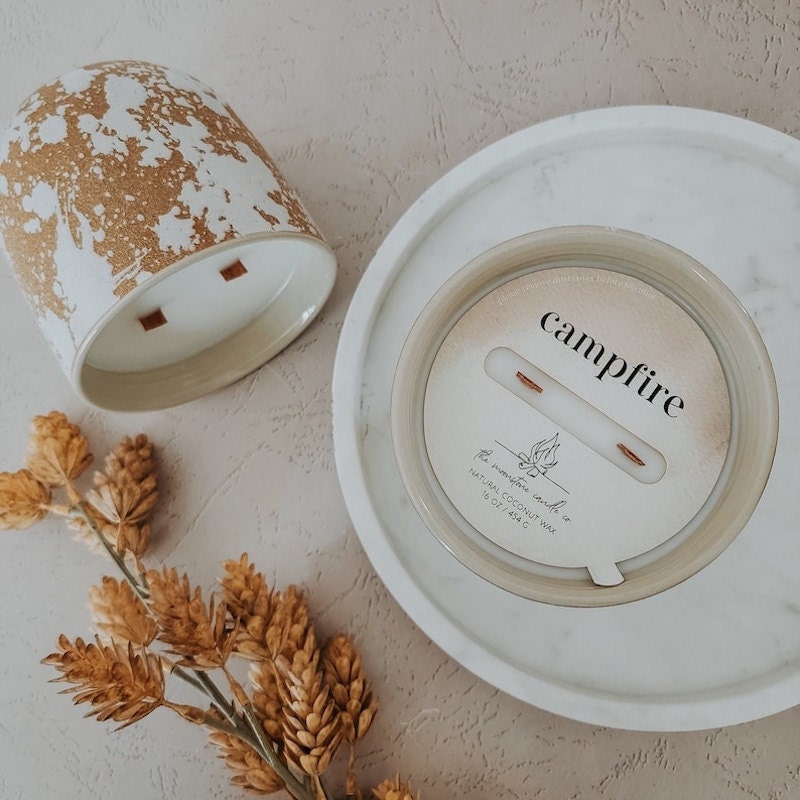 SHOP: Campfire wax candle from The Moonstone Candle Company, $44
When it comes to seasonal and holiday candles, the scents from The Moonstone Candle Company are hard to resist. From their cozy campfire scent of smoldering woods and toasted vanilla to their pumpkin cold brew scent of rich espresso and creamy pumpkin, they all have one thing in common: buyers love them. "I own 3 and can't get enough. Just a great candle - simple as that," reads one buyer review. "Smells amazing! Great purchase as a gift," reads another.
Farmers Candle Co.
Shop location: New Berlin, Wisconsin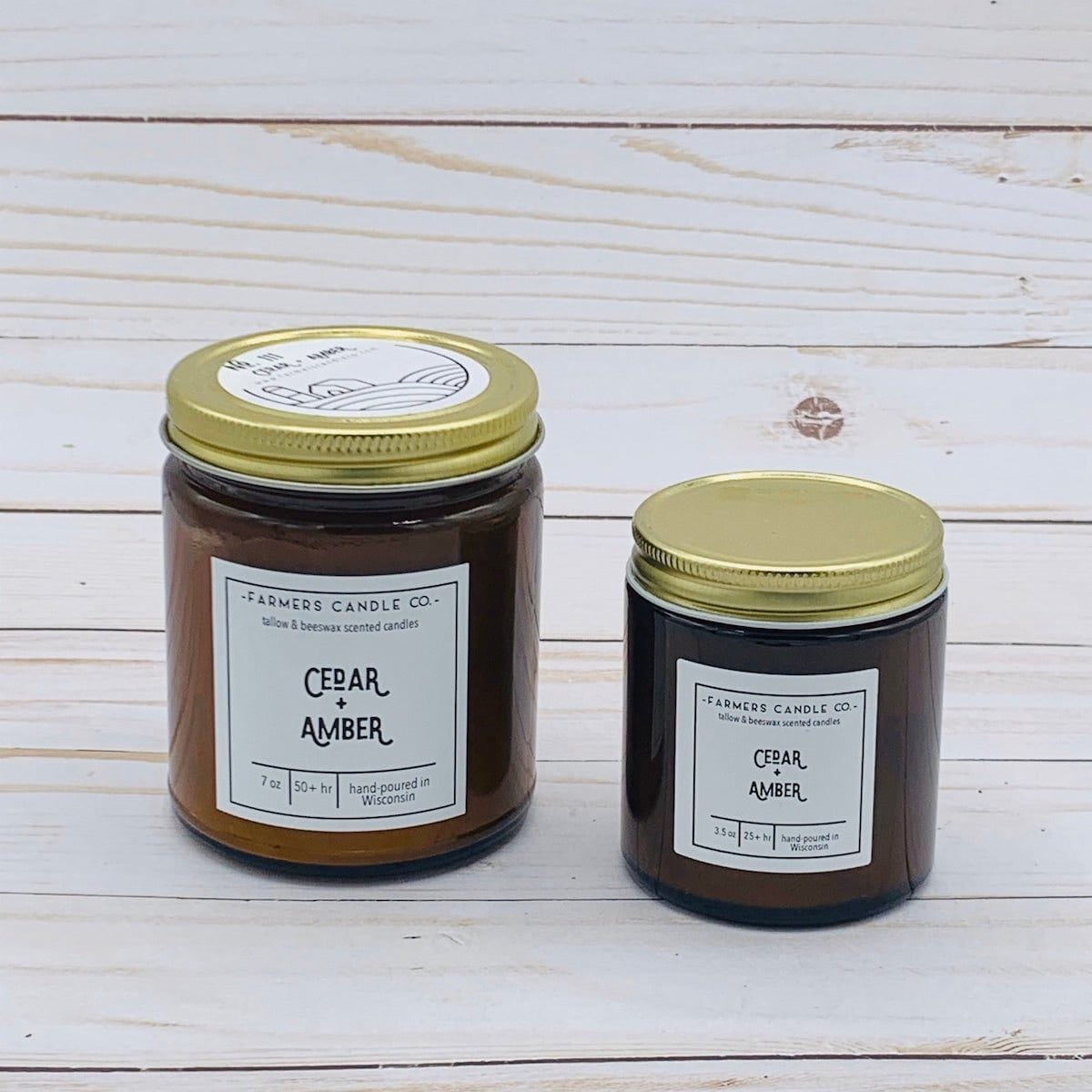 SHOP: Cedar + Amber candle from Farmers Candle Co., from $4
Jodi Millies of Farmers Candle Co. is committed to a sustainable, no-waste philosophy, which is reflected in her tallow candles. The natural materials are sourced from family farms and infused with woodsy notes like cedar and mahogany for a pleasantly pastoral pick-me-up.
Candlefolk
Shop location: Brooklyn, New York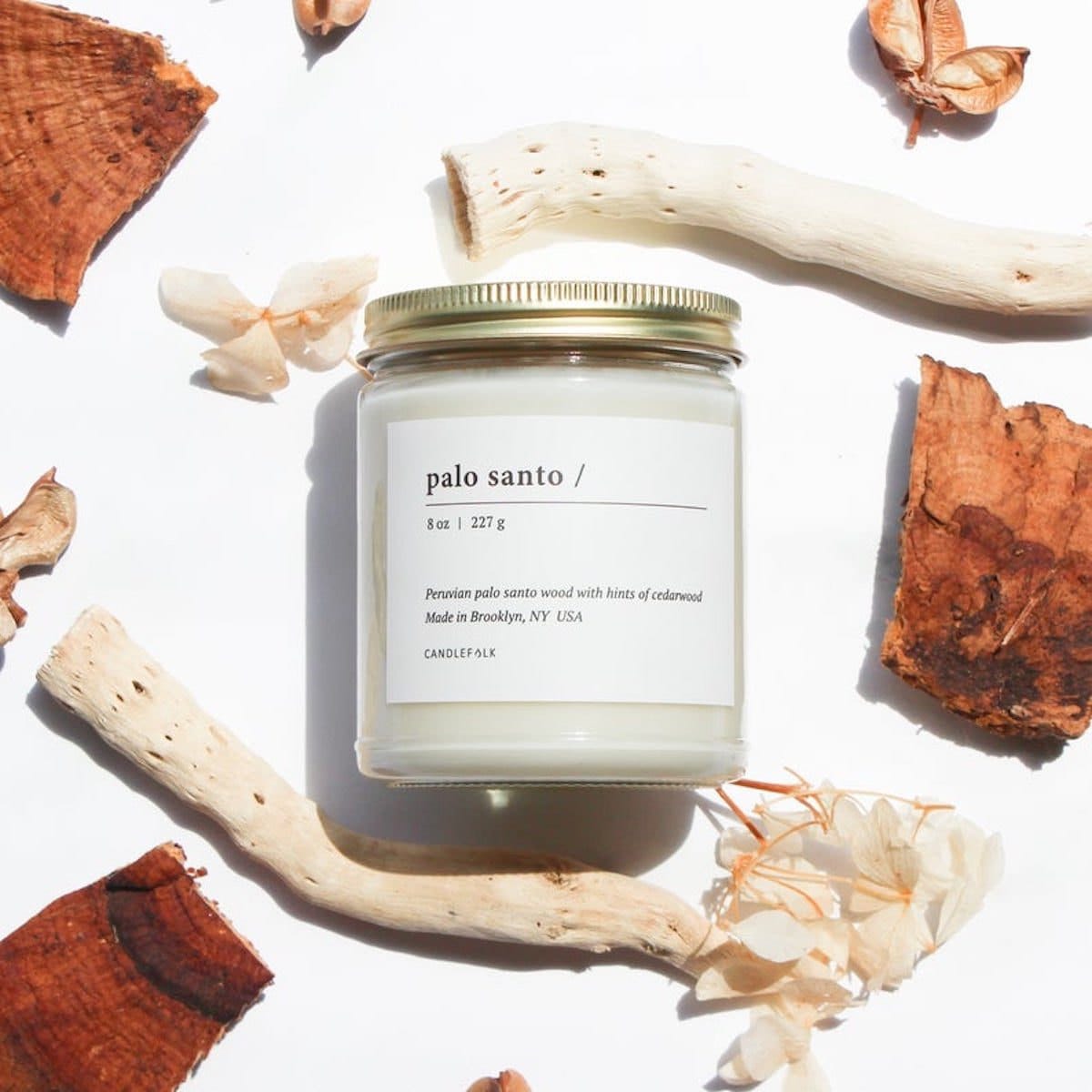 SHOP: Palo Santo candle from Candlefolk, $24
Candlefolk stands out from the pack with their elegant, minimalistic packaging and equally sophisticated scents (like perennial crowd-pleaser Palo Santo). The result? Get ready for a stylish and spiritually grounding aromatherapy sesh.
Still Water Candles
Shop location: Missouri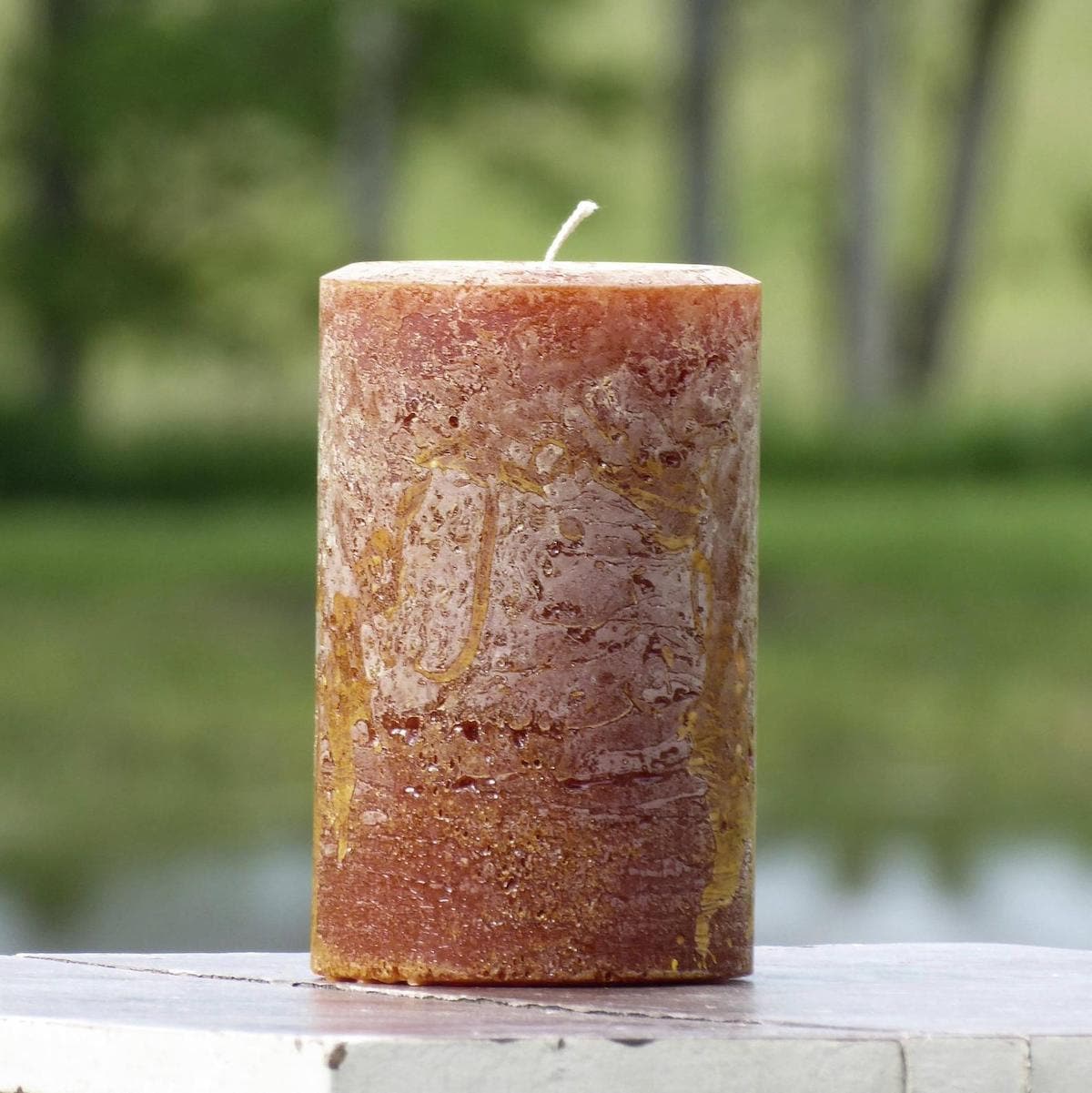 SHOP: Rusty Orange Unscented Pillar candle from Still Water Candles, from $16
Buyers have fallen hard for Still Water Candles' rustic, unscented pillar designs, which come in multiple heights and widths perfect for mixing and matching. They can even be poured to a custom size, so you can pick the just-right fit to complete your glowing mantel or tablescape.
Wax and Wane Candles
Shop location: Bend, Oregon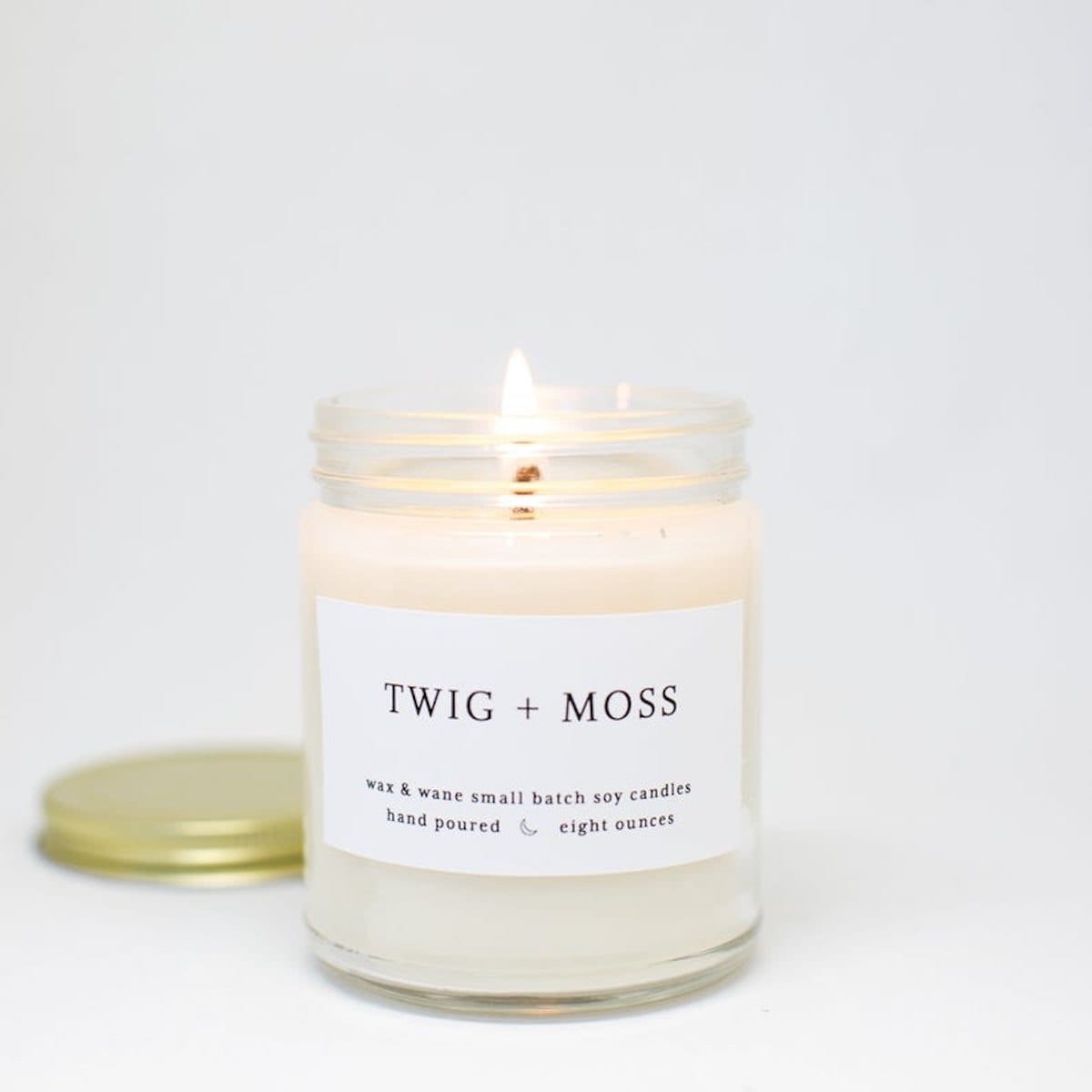 SHOP: Twig + Moss candle from Wax and Wane, $24
Inspired by her home state of Oregon, Wax and Wane's Hannah Turner infuses the spirit and scents of the great outdoors throughout her entire collection, including hints of moss and cedar and juniper.
Falling Into Place
Shop location: Memphis, Tennessee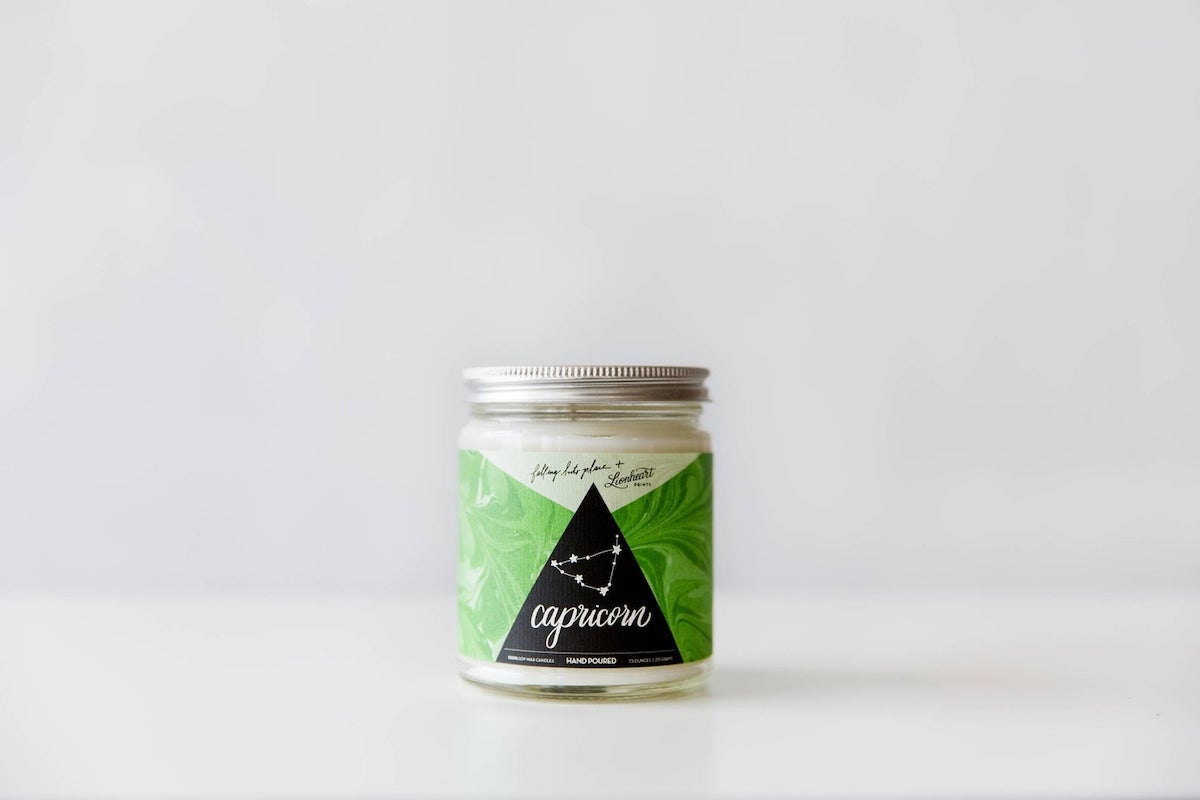 SHOP: Capricorn Astrology candle from Falling Into Place, $28
Head to the astrology-themed section of candle shop Falling Into Place and discover the signature scent for your sign. Whether you're a prickly Virgo who appreciates the sharpness of sea salt or a graceful Taurus who longs for a relaxed oasis, finding your fragrance is easy when you let the stars be your guide!
The Beach Cottage Company
Shop location: San Diego, California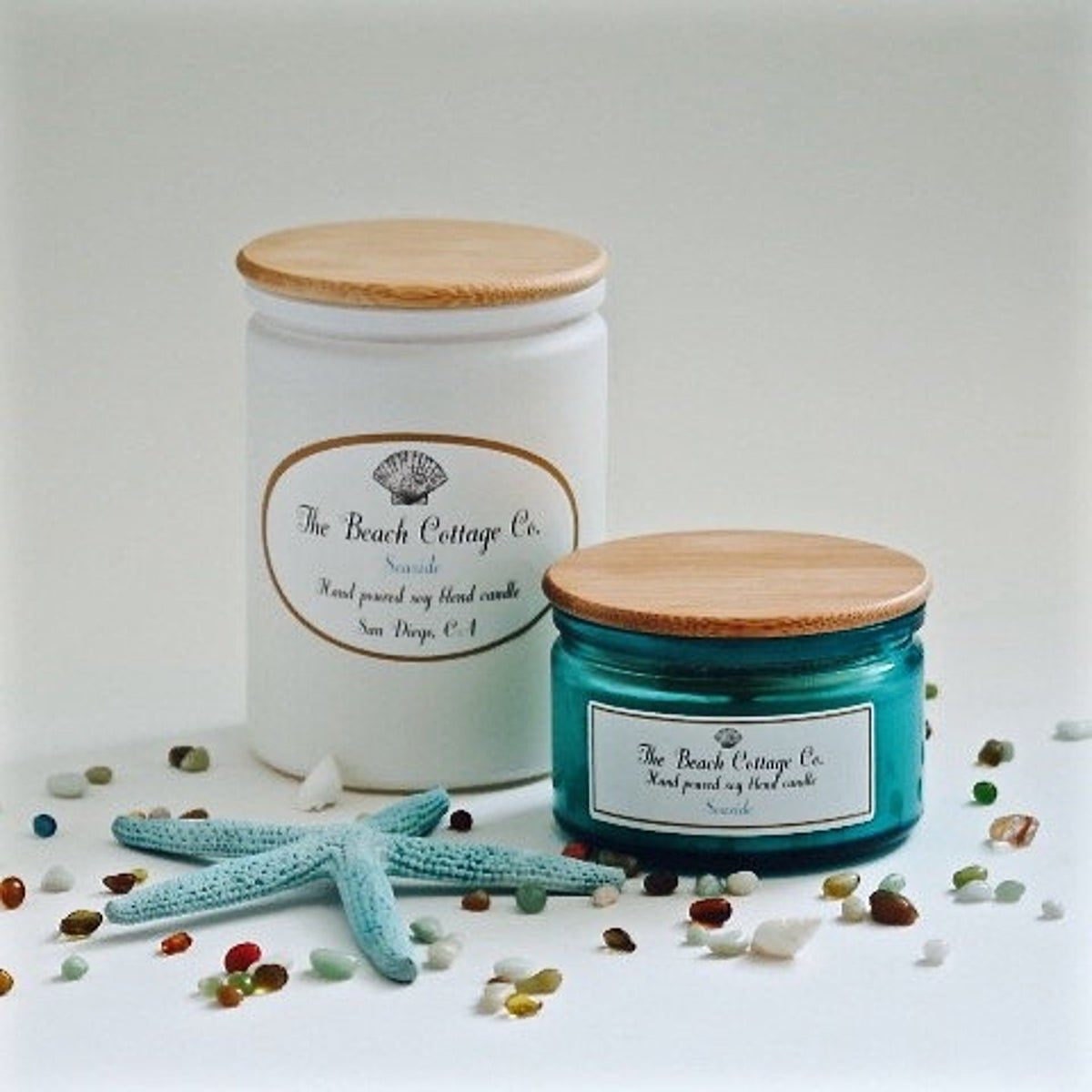 SHOP: Seaside candle from The Beach Cottage Company, from $12
If you always dream of warm days and ocean strolls no matter the time of year, this seaside scented candle from The Beach Cottage Company is the one for you. With scents evoking sun, sand, and surf, it's no wonder they've earned a loyal following among coastal aficionados.
Aphantri Tealights
Shop location: New York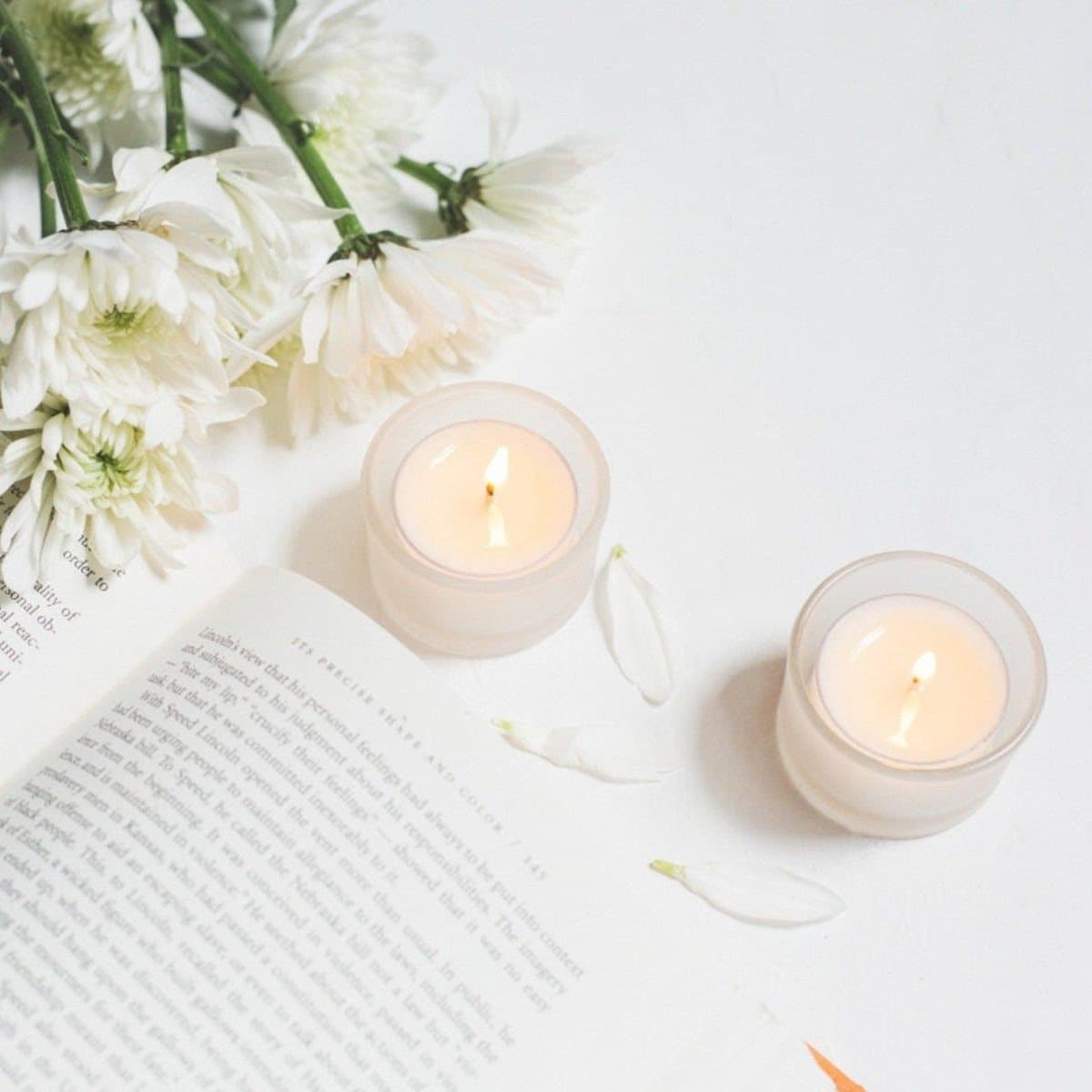 SHOP: Unscented soy tea lights from Aphrantri Tealights, from $16
The trick to setting a next-level tablescape or candlelit bath? Tea lights! Aphantri Tealights gets glowing reviews for the classic variety, but we're partial to their floating candles. With beautiful options to choose from including sculptural citrus candles and wax flower candles, you'll love every purchase.
By Michelle Handmade
Shop location: Torrance, California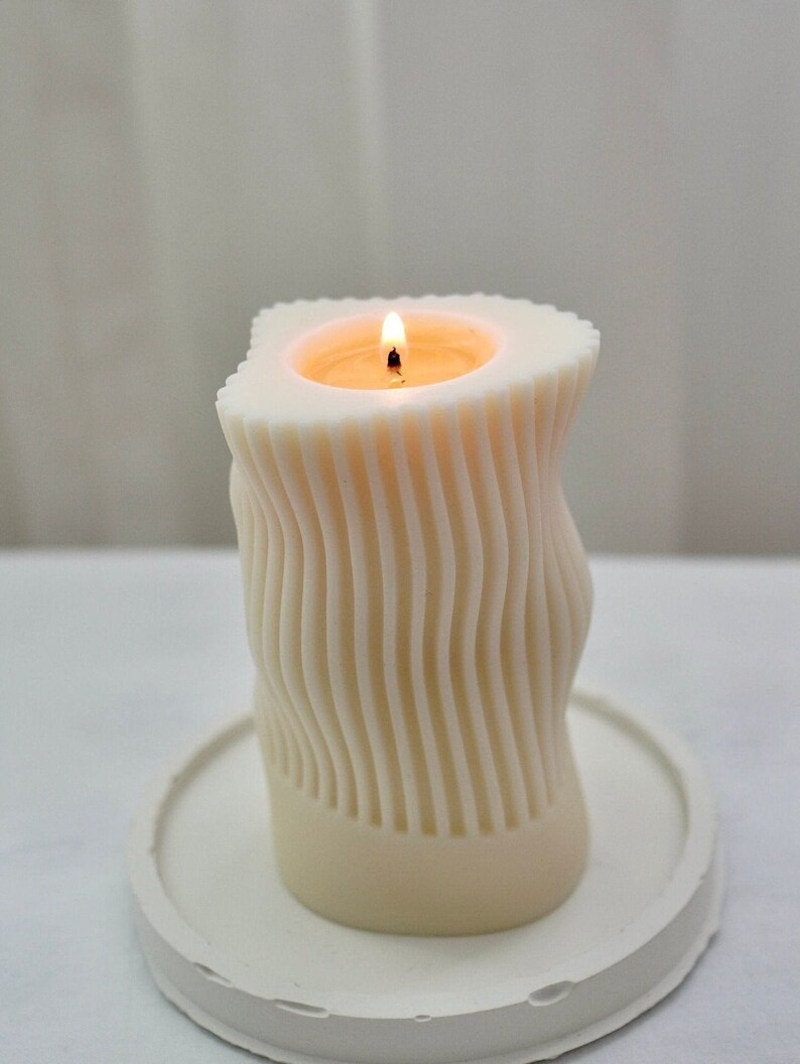 SHOP: Wavy candle from By Michelle Handmade, from $21
By Michelle Handmade specializes in natural beeswax and soywax candles in gorgeous shapes and color shades, including ombré dripless taper candles, marble candles, and wavy candles that almost look like they're in motion. Many satisfied buyers couldn't help but share their enthusiasm for the candles, with one writing, "These candles are beautiful! I couldn't be happier!"
Cat Hollow
Shop location: Kaleva, Michigan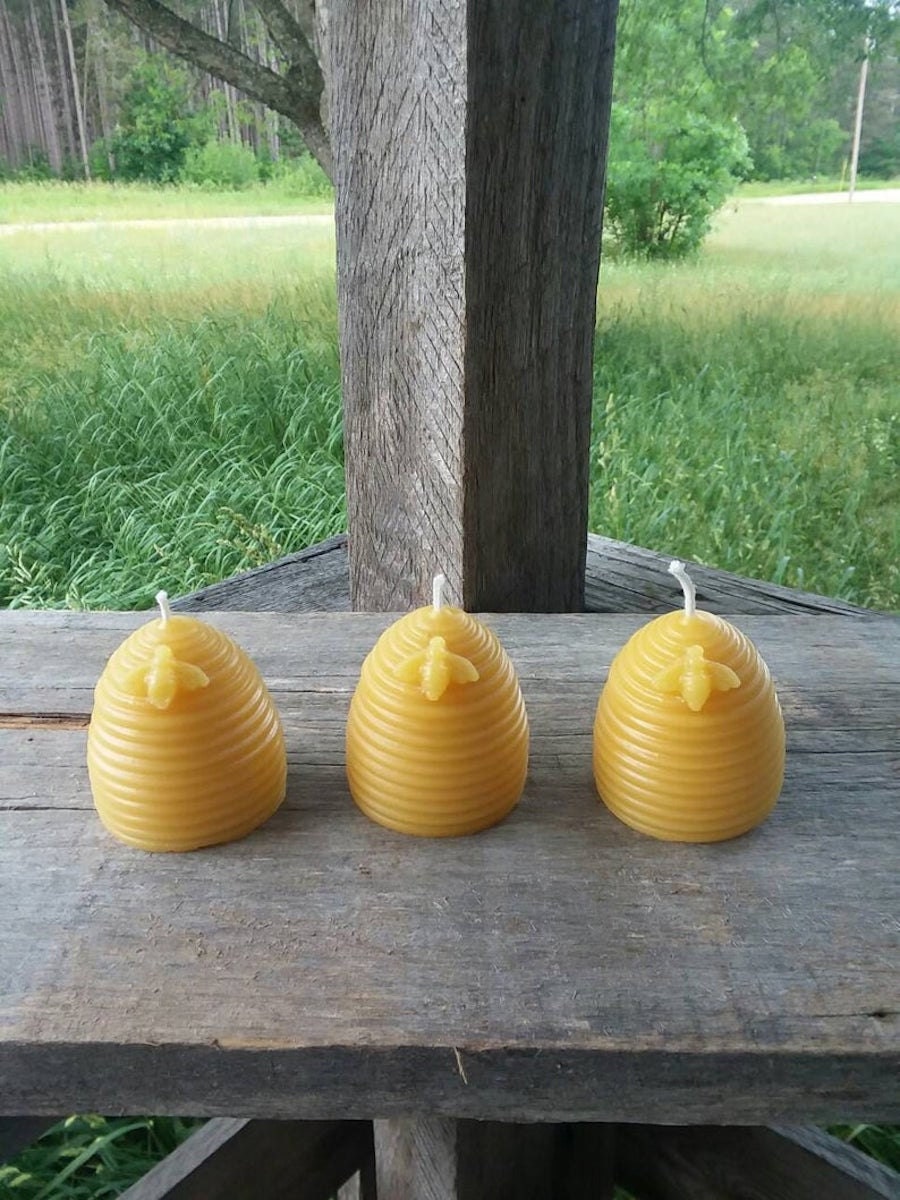 SHOP: Michigan Beeswax Beehive candles from Cat Hollow, $20
For shoppers in search of back-to-basics candles that are still elevated, Cat Hollow breaks the mold with 100% pure beeswax candle options in on-theme shapes, like the popular beehive and rustic wood grain pillars. What's more: according to one buyer review, the candles "smell good enough to eat." ("Promise I won't, though!" she adds).
Scripted Fragrance
Shop location: Warwick, New York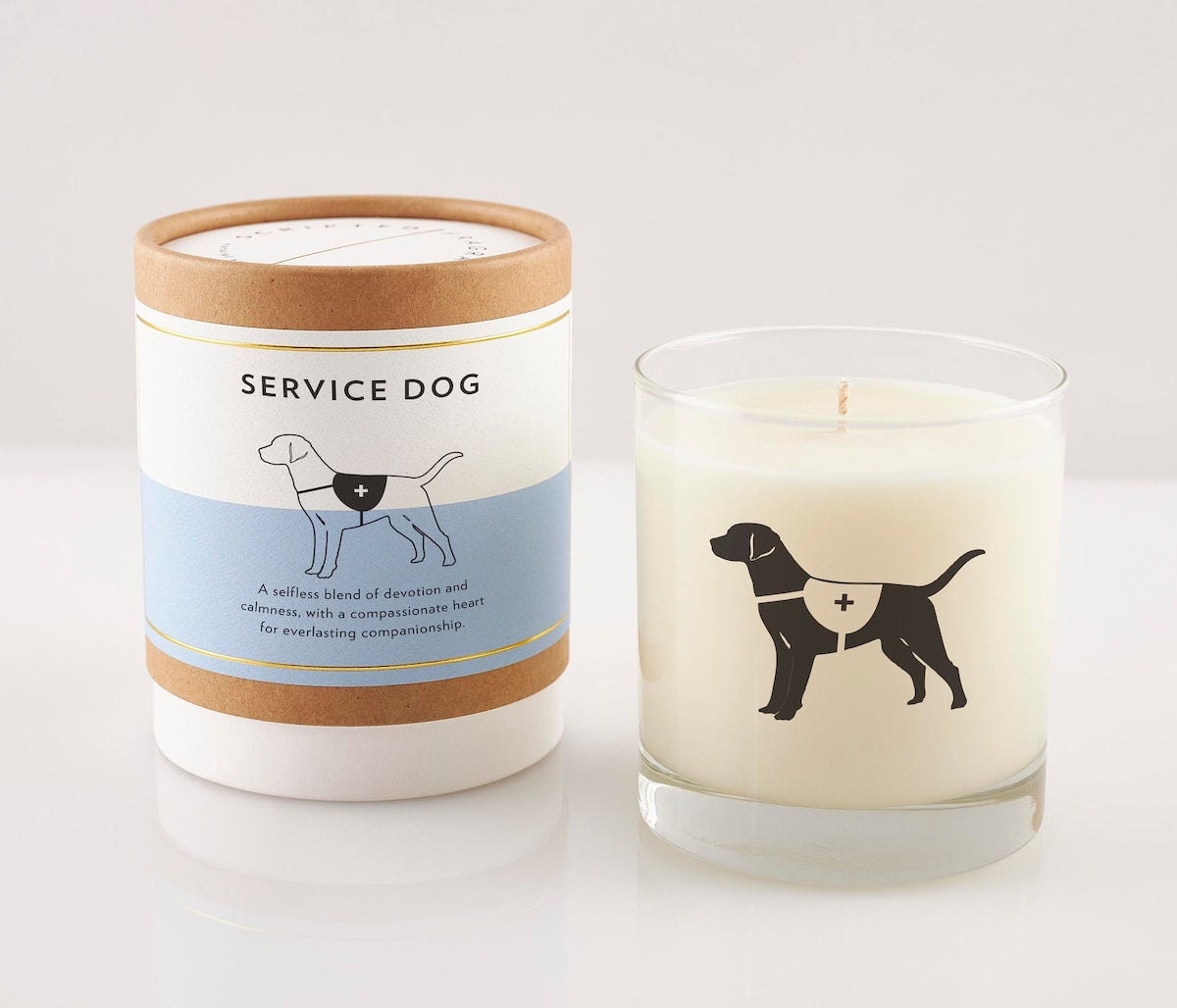 SHOP: Service Dog candle from Scripted Fragrance, from $24
Scripted Fragrance offers candles that honor what's most important to us—like our home states or cities, or even our canine companions. In fact, their bestselling pet collection includes more than 35 dog breeds! (Can you say "gifting gold"?)
Winston + Pete Co.
Shop location: Los Angeles, California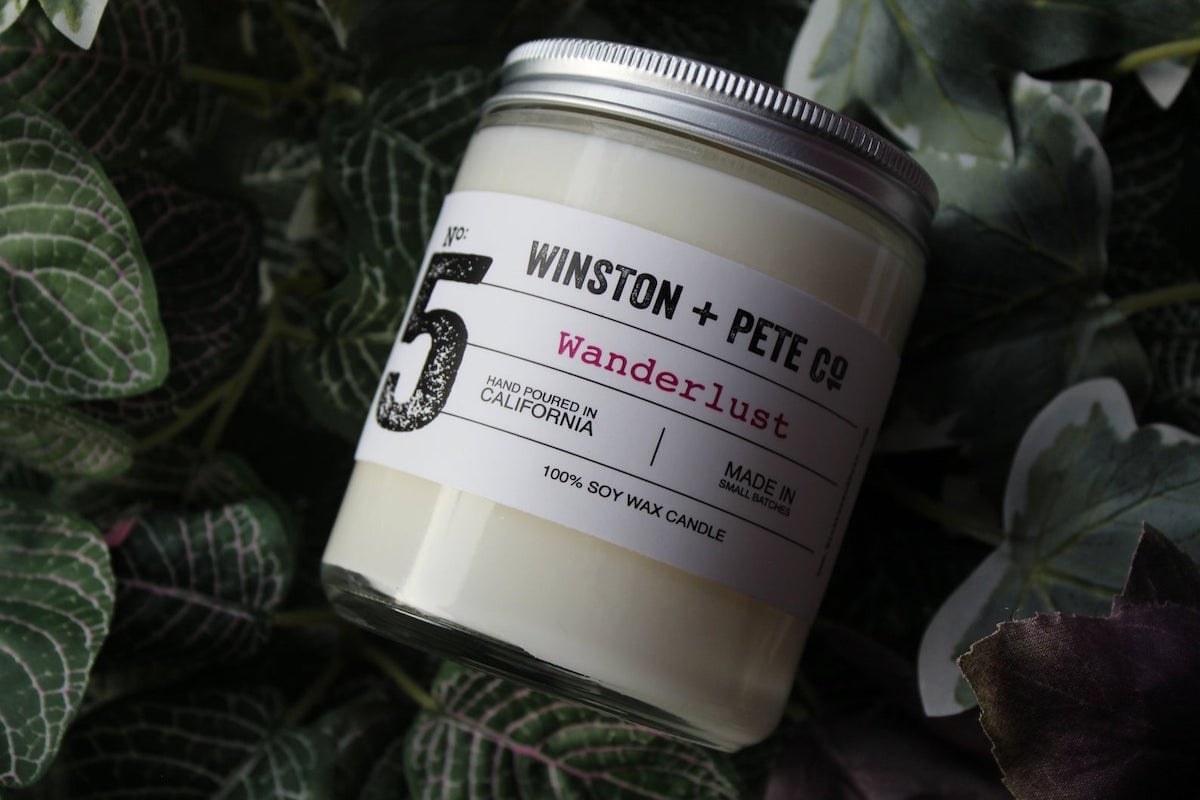 SHOP: Wanderlust candle from Winston + Pete Co., $25
The mother-daughter duo behind Winston + Pete Co. describe the vibe of their bestselling Oakmoss & Amber candle like so: "Mood: Getting ready for a date with 'The One.'" Fitting, considering so many buyers have found "the one" in this shop's crowd-pleasing, nature-inspired scents.
CaiCai Handmade
Shop location: Katy, Texas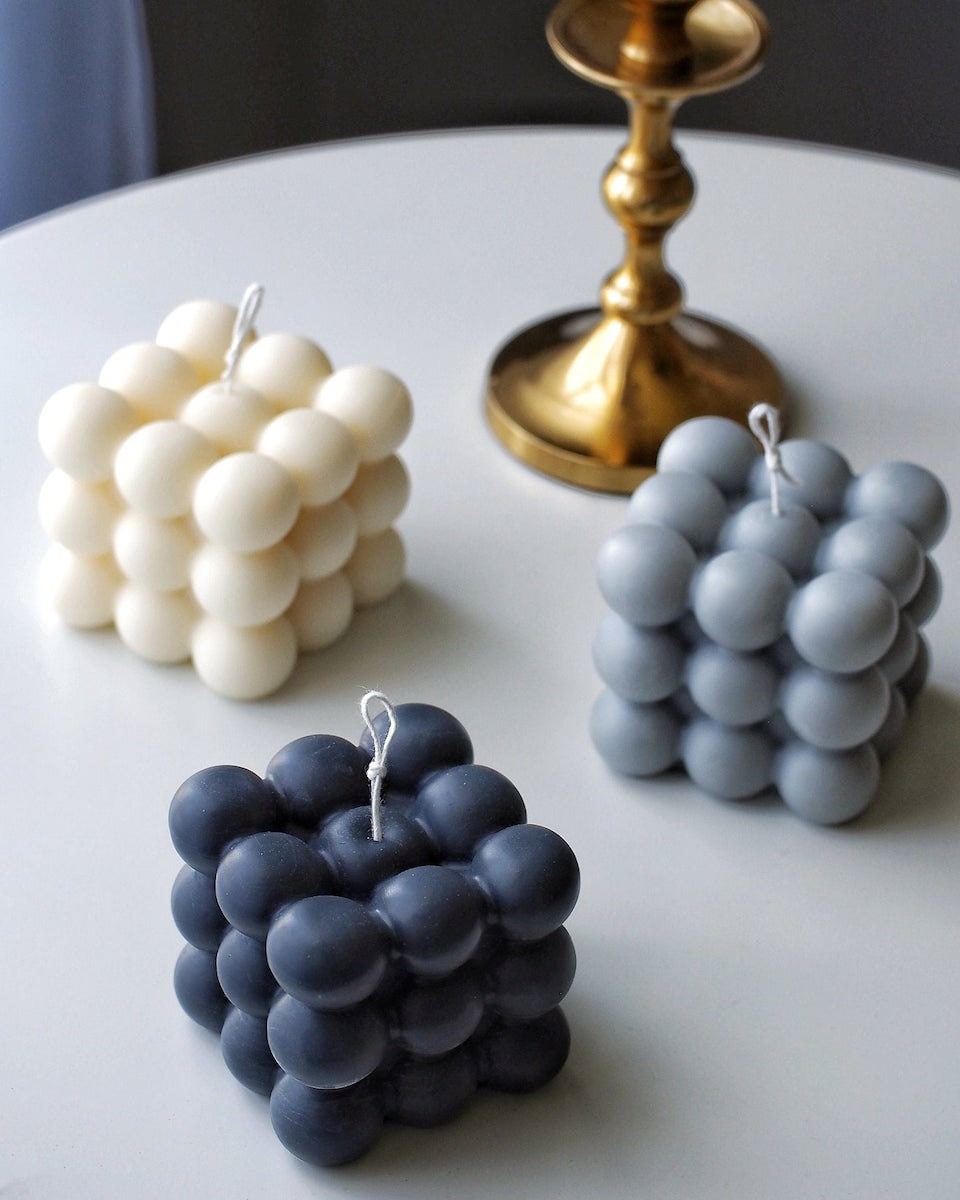 SHOP: Bubble Cube candle from CaiCai Handmade, from $14
Buyers searching for original gifts have found a winner in CaiCai Handmade—and particularly the candle shop's "Bubble Cube" candle, which pops up time and again among buyers' top picks for its luxe look. "If you really want to make yourself or someone you love feel special, please buy them one of these," says one satisfied buyer.
Knot and Bow
Shop location: Los Angeles, California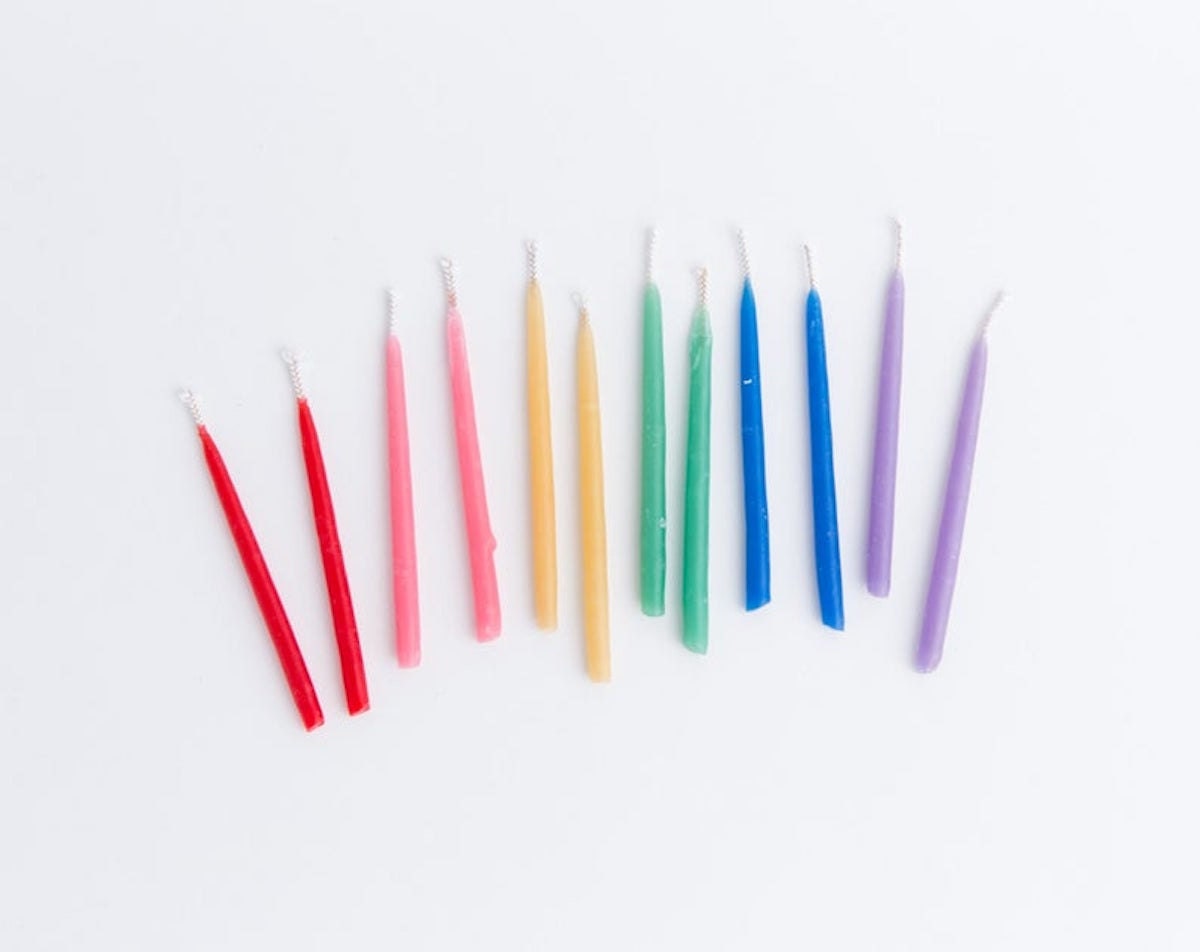 SHOP: Short rainbow birthday candles from Knot and Bow, $10
Buyers love Knot and Bow's hand-dipped beeswax candles: the slender tapers come in 3- and 6-inch lengths and an array of colors perfect for celebrations, including cheerful rainbow and trendy ombré birthday candles. Try mixing short and tall versions for peak party vibes.
Oh Joha Candles
Shop location: Falls Church, Virginia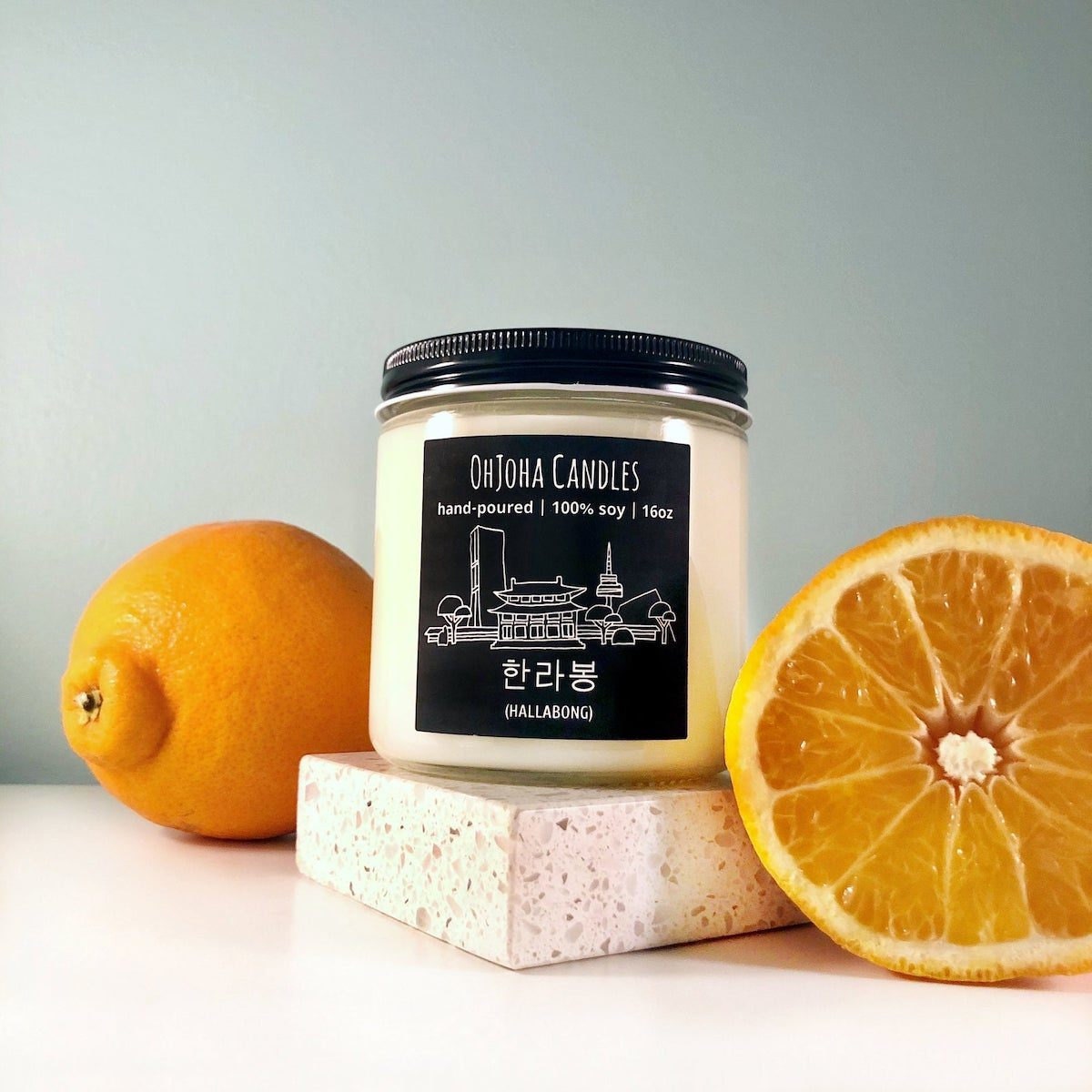 SHOP: Hallabong candle from Oh Joha, from $18
The Korea-inspired scents in Oh Joha Candles' line transport buyers to another place and time, whether that's a cozy cafe or a warm summer night (complete with melon popsicles). Says one recent buyer: "My family is Korean and I couldn't believe someone was making candles with the scents I grew up with! Tears were shed when these were opened."
Shop more of the best home decor on Etsy:
How to find candle shops near you
Wondering "how do I find the best candle shops near me?" You're in luck! When searching on Etsy, you can filter your search results using the Shop Location filter to find independent sellers in your area, which may help reduce shipping times or even help you get free shipping. (It's also a great way to support local artists and minimize your carbon footprint!)
What are the best candle stores?
When shopping for the best candles, it's hard to beat the items made from these independent sellers on Etsy due to the quality of the items they create. In addition to being from small businesses from around the world, many of which are based in the U.S., the candles are handcrafted with the utmost time and attention to detail. Most also come in beautiful vessels that you can reuse long after the last burn, making them the best of the best.
How we select the best candle shops
The shops in this guide to the best places to buy candles online were evaluated on buyer reviews, customer service, and item ratings, as well as creativity and craftsmanship. You can learn more about each independent seller and read their shop policies and reviews on their shop page.