by Rachel Mosely
Assemble a standout bag wardrobe from these go-to styles—and shop eight of our favorites today.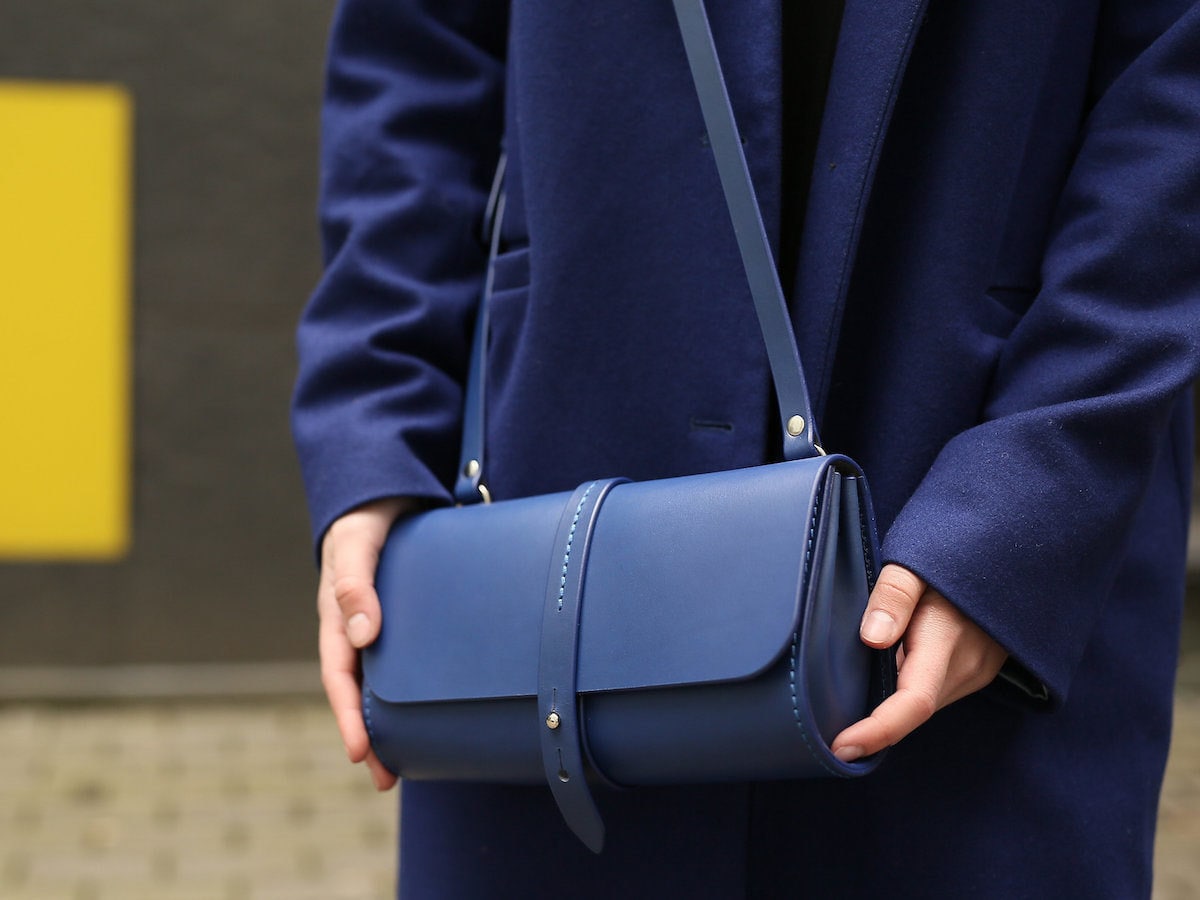 When it comes to bags, we all have our go-to: the tried-and-true tote, the beloved backpack, or the dependable crossbody that we instinctively reach for before heading out the door each day. But the truth is, no one bag—no matter how great—can suit all of our needs. "It's important to have a rotation of bags in a variety of styles and sizes to swap out for different occasions, from a weekend away to a packed work-to-drinks kind of day," says Etsy Trend Expert Dayna Isom Johnson. "Plus, more bags equals more opportunities to show off your personal style." Read on to discover eight bags worth adding to your wardrobe today, and learn what to look for when shopping for each. Plus: Shop our picks below.
Grown-up tote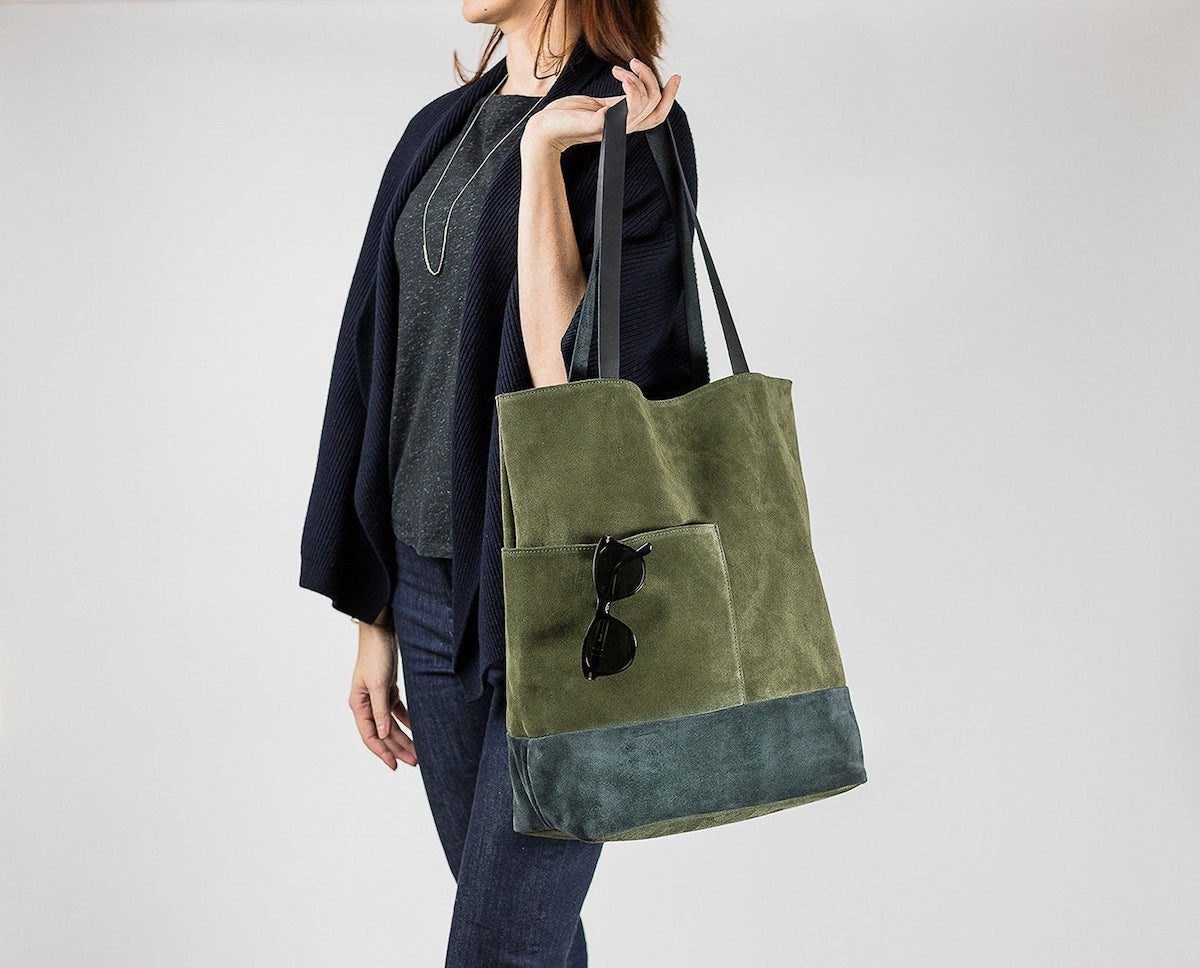 Why you need it: The grown-up tote is a natural pick for everyday use (and whirlwind schedules), thanks to its generous size and catchall structure. Toss in items with abandon and recover them in a snap thanks to this simple, easy-access design.
What to look for: Sturdy material like leather or canvas and a neutral palette—like Boejack Design's multi-hued suede tote—that will work with just about any outfit in your closet.
Try searching: shoulder bag, suede shoulder bag, vintage tote, laptop bag, brown leather tote, everyday tote, wool shoulder bag
Bucket bag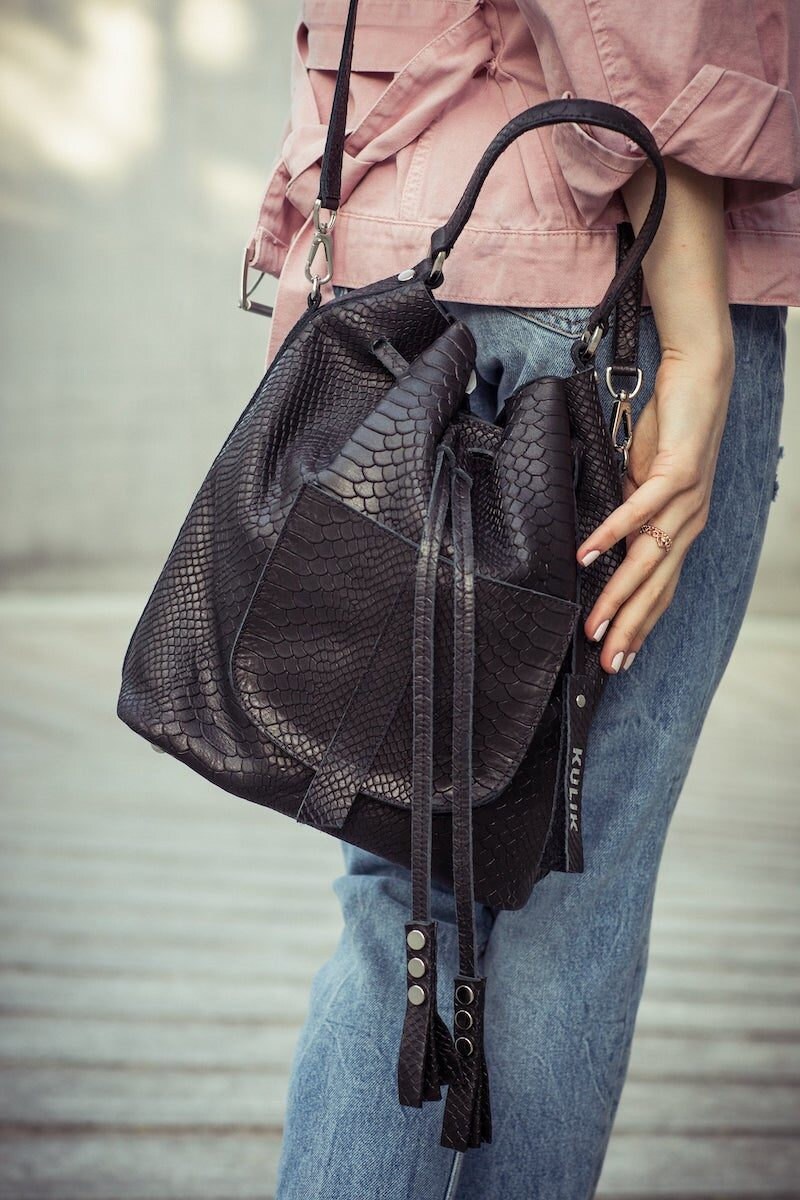 Why you need it: Trend alert: This spring, Dayna named bucket bags as one of her must-have items for the season ahead. A more structured alternative to a traditional carryall, this style works beautifully in a range of sizes and finishes.
What to look for: A strap length that suits you, easy-to-grab top handles for more carrying flexibility, and fun details—think fringe and metal studs, like those accenting the straps of Kulik's Italian leather satchel—or interesting materials like printed fabrics, patent leather, or woven textiles.
Try searching: leather bucket bag, minimalist bucket bag, wicker bucket bag, vintage bucket bag, mini bucket bag, handmade bucket bag
Backpack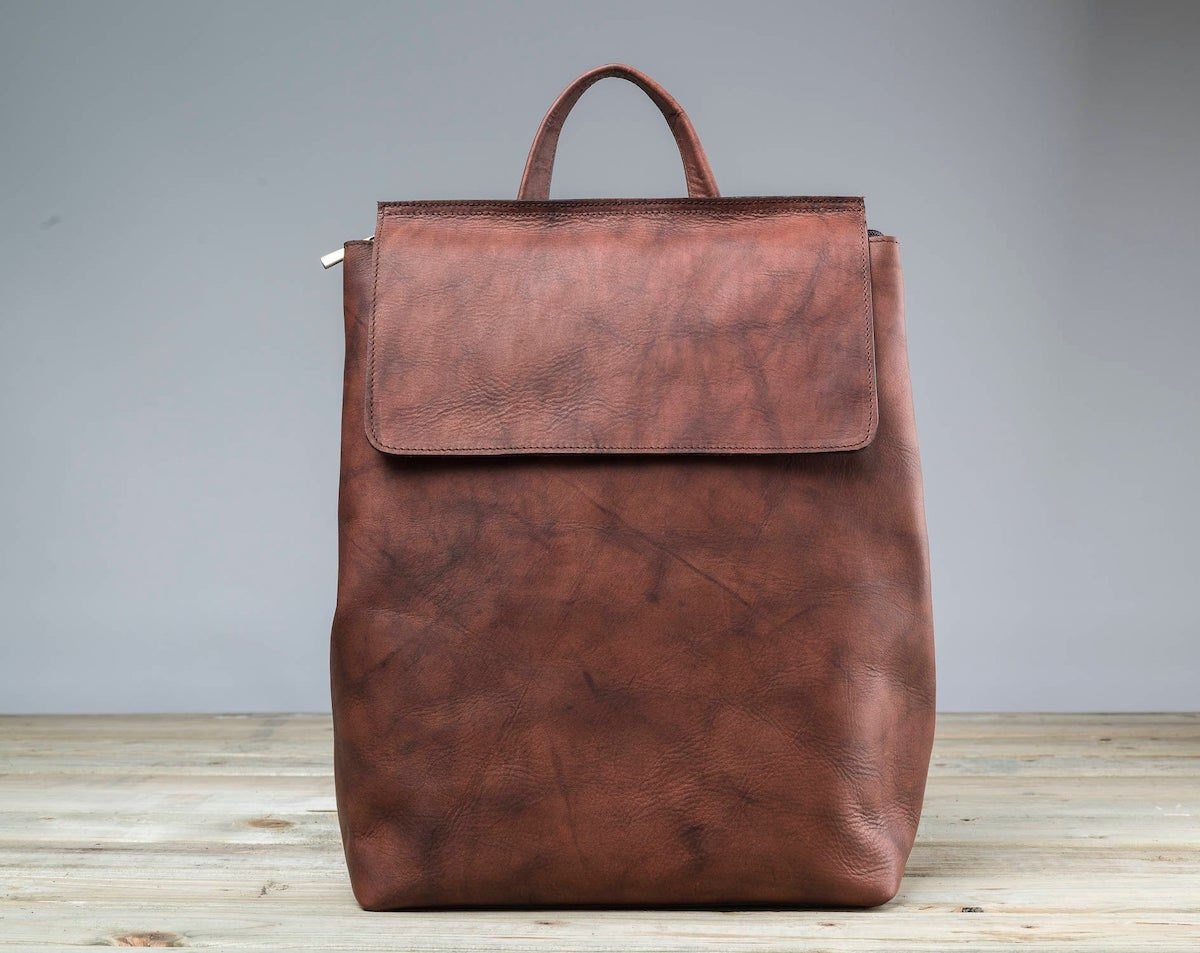 Why you need it: In this multi-device, work-on-the-go era, it's never been more important to have a spacious, hardworking bag that won't kill your back. Cue the backpack revival. Commuter-friendly options (like Drina Craft's office-appropriate distressed leather version) offer storage solutions that are equal parts pretty and practical.
What to look for: Unfussy designs in sophisticated materials like leather and twill, mini versions reminiscent of the '90s, and rucksacks with enough pockets and partitions to keep you organized. Planning to haul heavy loads on a regular basis? Opt for styles with wide straps.
Try searching: waxed canvas backpack, leather backpack, canvas backpack, laptop backpack, minimalist backpack, roll top backpack, rucksack, vegan backpack
Clutch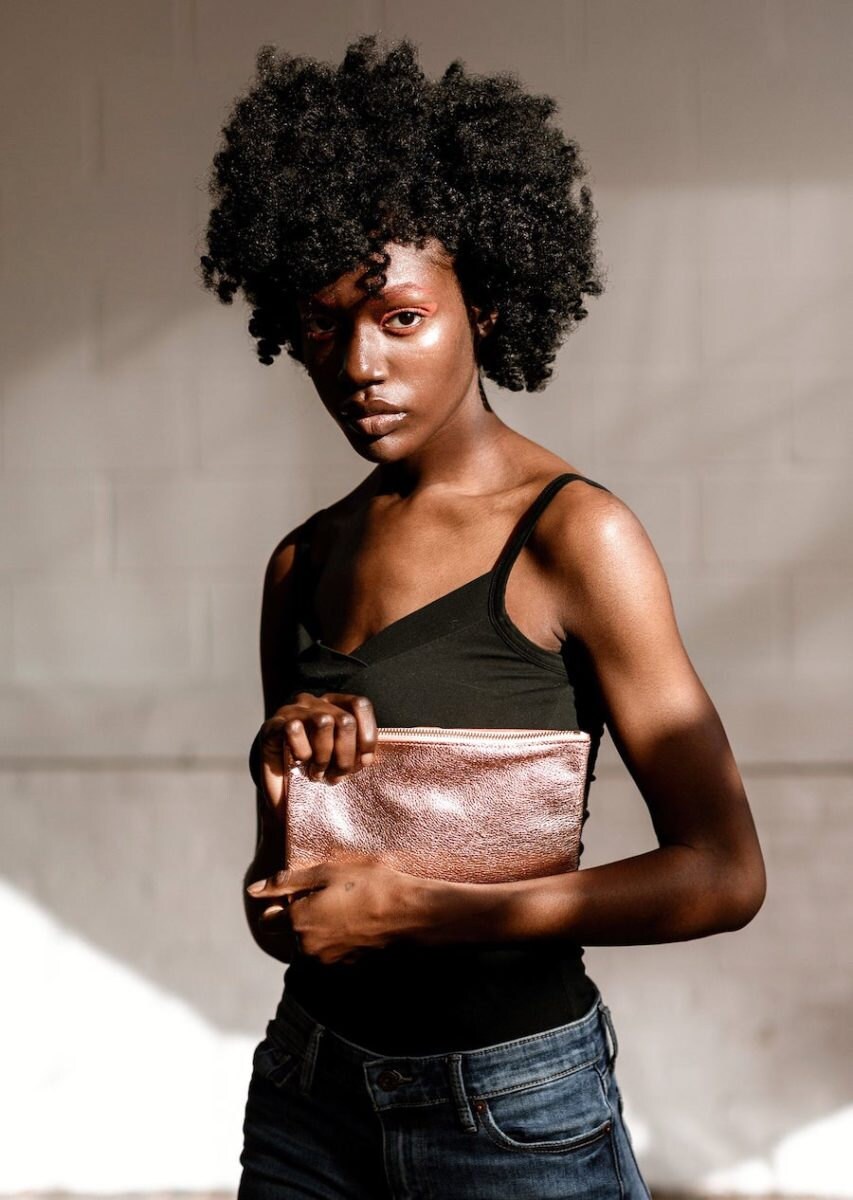 Why you need it: When getting dolled up for an event, these petite pouches are the ultimate accessory, packing just as much punch as a pair of sparkly earrings or a statement shoe, and adding an eye-catching pop of color, print, or textured detail to your overall look. Plus, they're just the right size to hold your essentials for a night out: your phone, bandaids (in case those statement shoes aren't quite broken in), and of course, lipstick.
What to look for: Built-in card sleeves that save you from having to stash a bulky wallet inside, and a wrist strap to free up your hands for carrying cocktails or sampling finger foods. Annie Bukhman's party-ready rose gold metallic stunner offers the best of both worlds with an optional wrist strap add-on.
Try searching: embroidered clutch, boho clutch, colorful clutch, leather clutch, personalized clutch, tassels clutch
Crossbody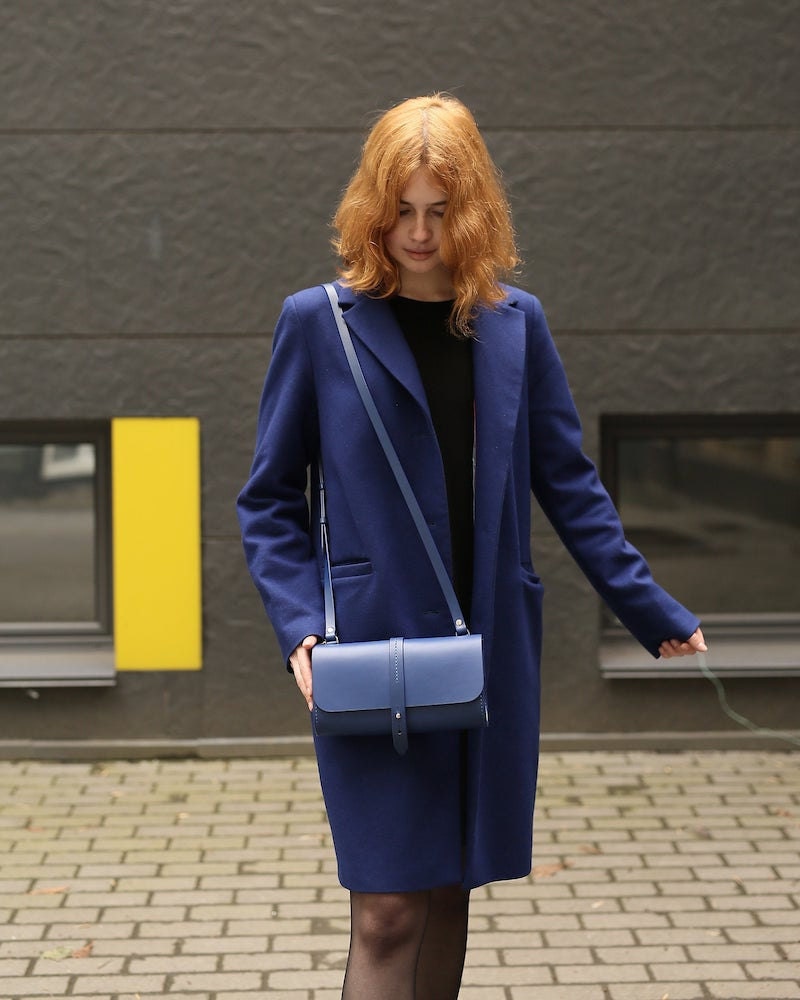 Why you need it: Combining the minimalism of the clutch and the everyday utility of the shoulder bag, the crossbody is a great midsize option for weekend—or everyday—use. And many, like this blue leather number from Sunray Fameli Workshops, are striking enough to become your signature style.
What to look for: Adjustable straps, interior dividers, and elevated trimmings (such as tassel closures or a luxe chain strap) suitable for dressier occasions. Keep an eye out for convertibles: Some crossbodies even turn into belt bags.
Try searching: leather crossbody, cylinder bag, structured crossbody, velvet crossbody, crossbody strap, guitar strap bag
Weekender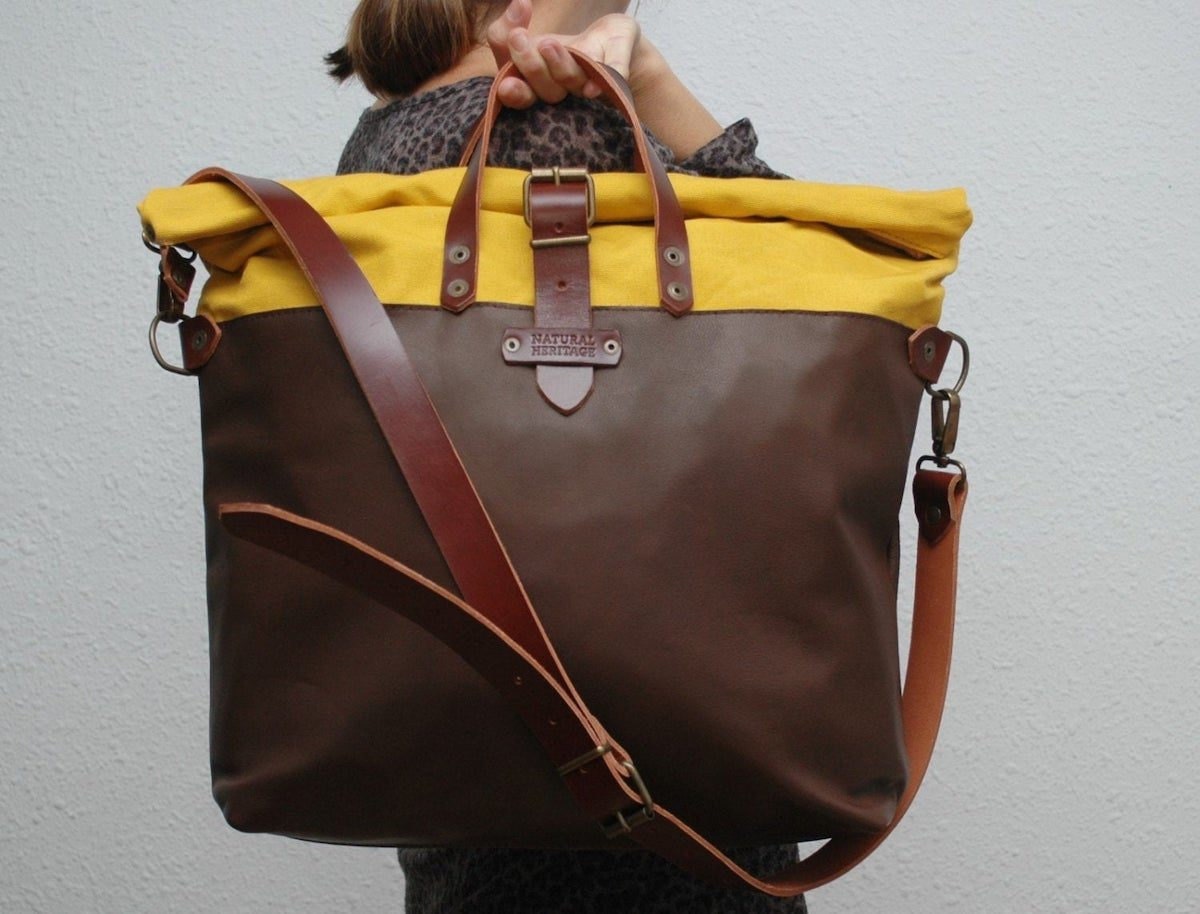 Why you need it: The weekender gives you just enough space to comfortably tote all your must-haves for a quick getaway: an outfit change or two, your toiletry bag, and a swimsuit or ski gloves, depending on your destination. It's the suitcase substitute that will inspire rejuvenating escapes, and its sensible size acts as a helpful deterrent against unnecessary overpacking. (We promise you don't really need that bulky roller bag for your overnight jaunt.)
What to look for: A pair of short handles, a sturdy shoulder strap, and soft-but-hardy fabrics with some water resistance built in, like the waxed canvas used in Natural Heritage's two-tone weekend bag. 
Try searching: weekend bag, canvas travel bag, overnight bag, duffel bag, waxed canvas weekender
Belt bag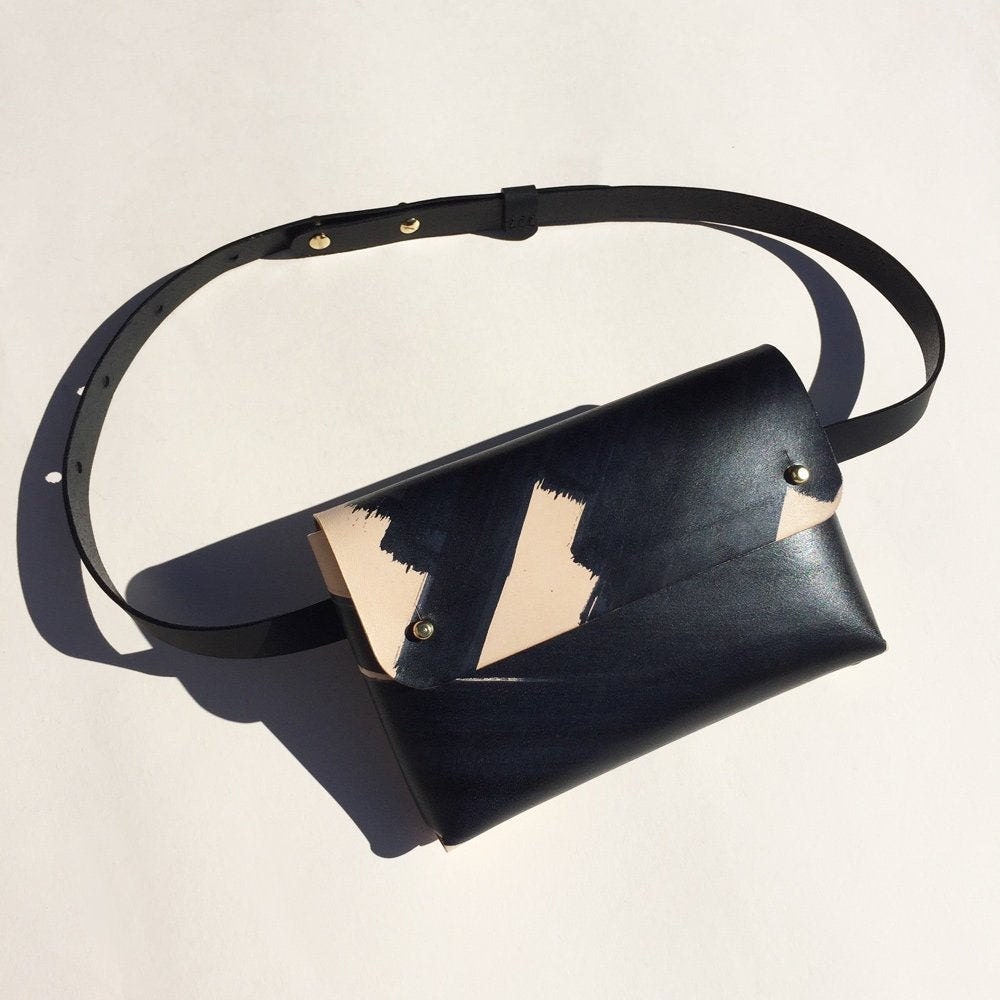 Why you need it: The belt bag—formerly known as the fanny pack—has managed to shrug off an unhip reputation and reemerge as a hot item, due in large part to its incredible convenience: It's hands-free, small enough to keep on all day, and difficult to lose (you and your purse are literally attached at the hip). With a wide range of styles available, from sporty mesh to crisp leather (like this hand-painted, personalized number from Klès), you can make a belt bag work for casual or dressy occasions. Celebrities like Kate Bosworth and Sarah Jessica Parker have even donned them for the red carpet.
What to look for: A flexible strap that lets you sport the belt bag in either of its equally trendy variations (around your waist or draped across your chest like a sash), and reliable closures (think a sturdy zipper or multiple studs) to keep your personal items safe and secure. 
Try searching: leather belt bag, leather fanny pack, waist bag, leather hip pouch, minimalist fanny pack, double zipper belt bag
Luxe top-handle bag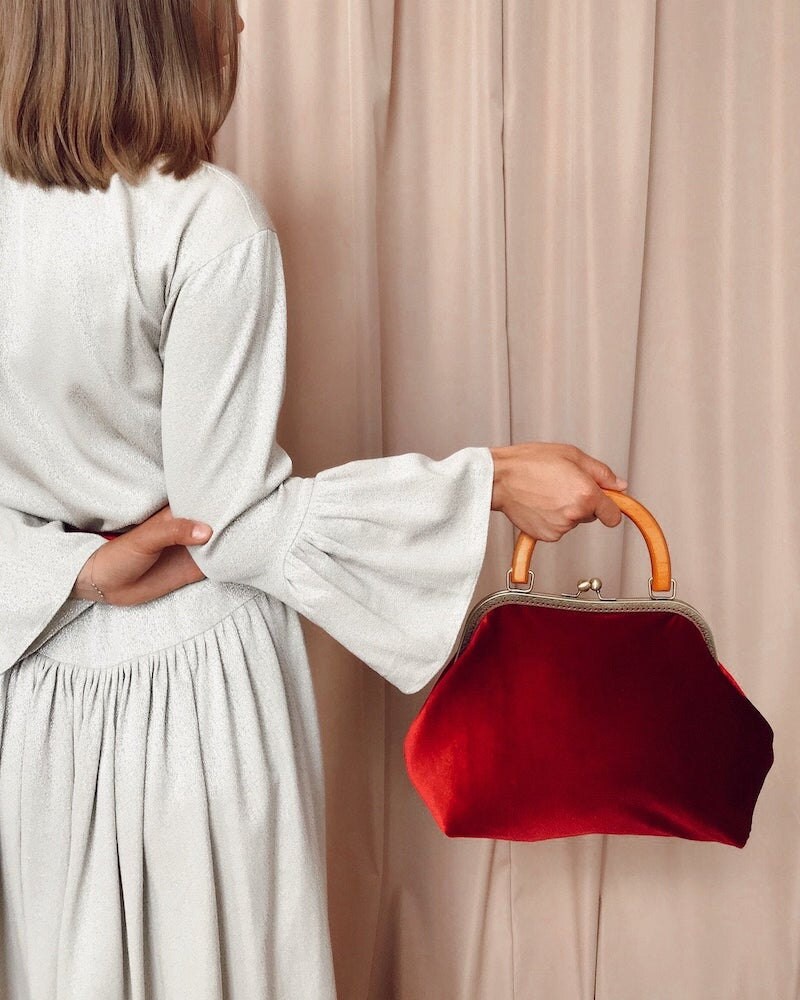 Why you need it: If there's one moment in your bag life when pleasure can trump practicality, it's this one. Yes, you can stash what you need in a top-handle, but that's not really the point—these beauties turn the volume all the way up on aesthetics, delivering a wow factor that especially complements formal and evening looks. Our favorite top-handle silhouettes run the gamut from an edgy, geometric box shape to a more classic contour, like that of Mon Truc Co's red velvet version.
What to look for: Plenty of head-turning details. Think handles crafted from unexpected materials like bamboo, acrylic, or metal; rich textiles and prints; and standout embellishments, such as a vintage clasp top or a striking lining.
Try searching: top handle handbag, top handle bag, leather top handle bag, structured top handle, velvet top handle bag, evening top handle bag, mini bag with handle, box purse