Discover one-of-a-kind finds, from reclaimed wood tables and reupholstered vintage chairs to minimalist shelving and perfect patio pieces for every home.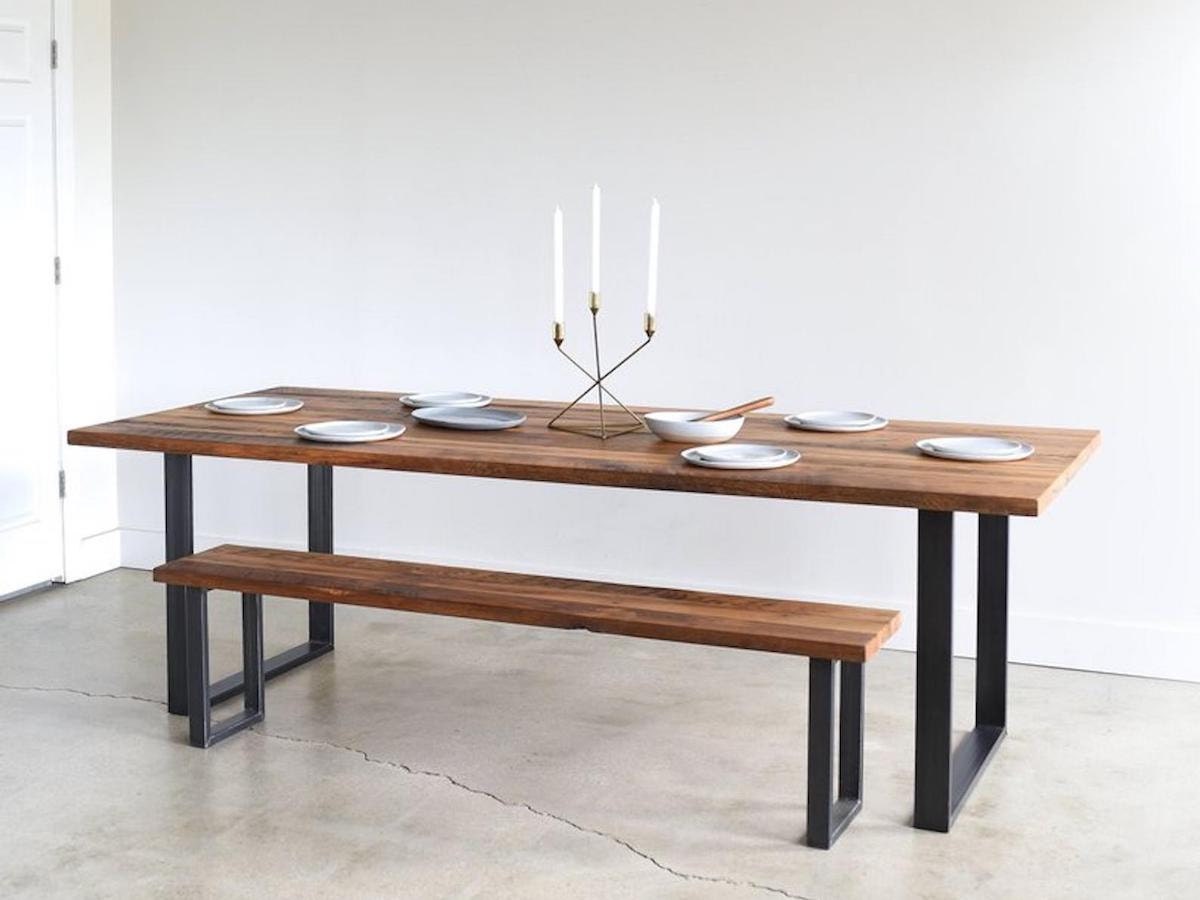 Whether it's an ample and inviting dining table, an eye-catching shelf, or a comfy chair, finding the perfect piece to complete a room is no small triumph. And it's all the more rewarding when that winning item has a story behind it: a history embedded in its craftsmanship, or a maker who's poured their soul into its construction.
Explore unique furniture and home decor
So if you're looking to refresh your living room or elevate the setting for your next special-occasion family feast, why not give an Etsy furniture seller a try? You can hear straight from the shop owner how each piece was made or sourced, and in many cases, even customize an item to meet your specific needs. Bonus: With new flexible payment options from Klarna for select items on Etsy, US-based buyers can start making over their favorite spaces now and pay for their furniture finds later (terms and conditions apply). So what are you waiting for? Read on to meet five furniture crafters and curators whose creations will truly allow you to make yourself at home.
Crafted Glory Design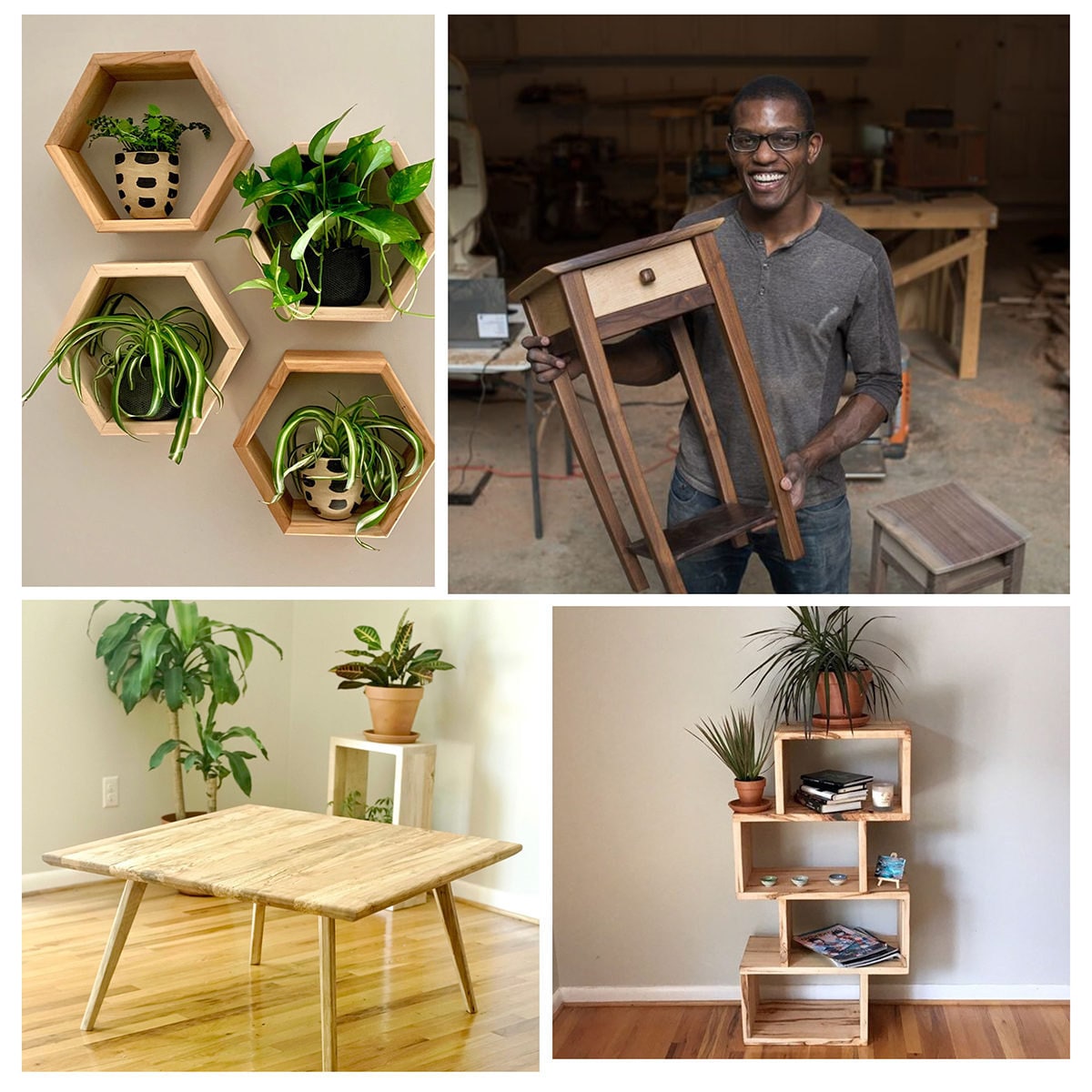 "Handmade furniture is an extension of the heart of the maker," says Kwadwo Som-Pimpong of one-man woodworking shop Crafted Glory Design. His own love of the trade was sparked in 2017, after he found himself standing in a virtually empty new house. "The only furniture I had was a bed, an armchair, and a folding chair and table," he remembers. After browsing thrift stores and coming up empty, he decided to try his hand at woodworking. "It feels so good to have an idea go from inside my head to a physical piece that I and others can enjoy," he says.
Today, the Asheville, NC–based craftsman specializes in rustic, hand-hewn tables, shelves, decorative accents, and gifts, which he makes primarily from maple, walnut, and cherry woods sourced from local suppliers, and fashions in his off-hours from his day job as a supervisor at a manufacturing plant. "It gets exhausting at times, but I am hoping, praying, and working hard to get Crafted Glory to the point where I'm able to do it full time," Kwadwo says. Visit the Crafted Glory shop
Dovetails Decor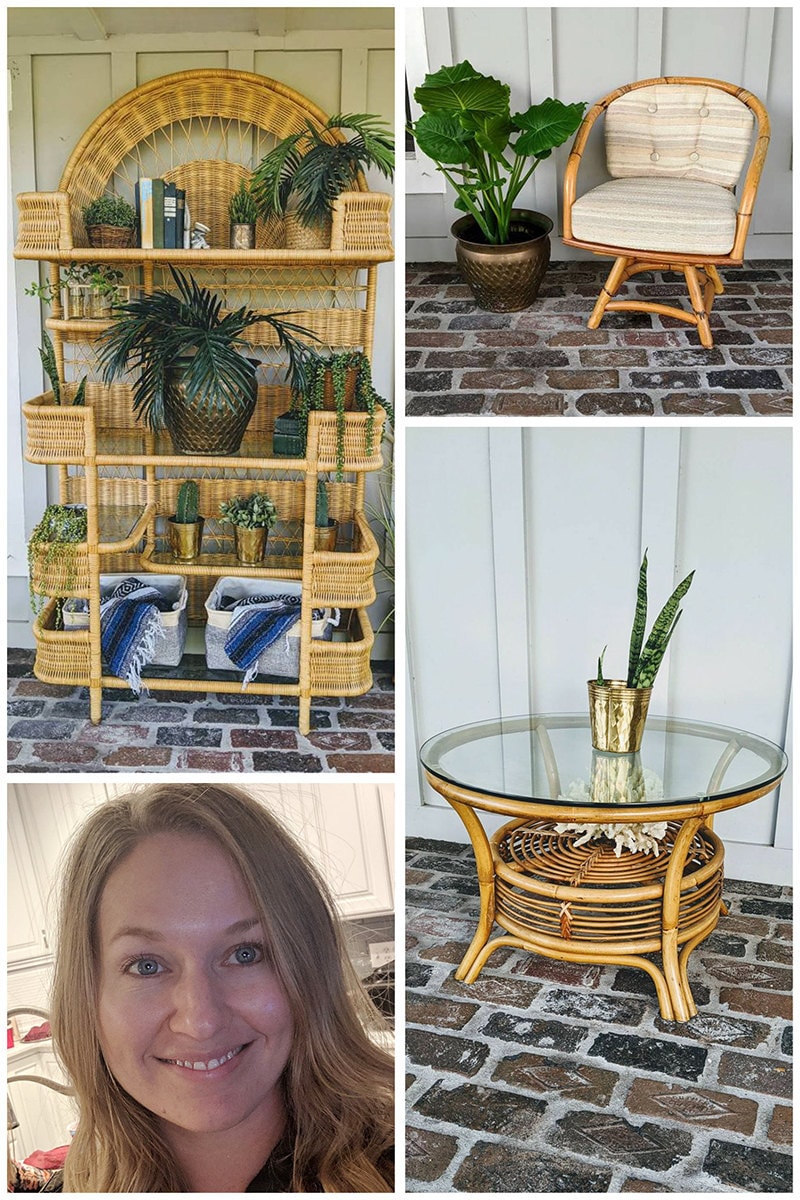 Tampa, FL–based Casey VanVaerenbergh spends her days as an elementary school teacher, but she's always had a second love: hunting for vintage home decor. "My father collects antique items, so I grew up surrounded by stories of how people used something in the past," she says.
Another thing she grew up surrounded by? Endless examples of coastal-Florida decor. The two influences meet happily in Dovetails Decor, her curated collection of time-tested pieces bursting with vacation vibes. Think bar stools, palm-friendly planters, and outdoor dining sets that practically beg to be paired with floral shirts and mai tais. "Some may label my style coastal boho. I just call it a Florida home," says Casey.
Even if you start with a small vintage accessory, the quest is worth it, she says. "Furniture with a story, that's been loved for many years by another person or family, has a different feel than something out of a box," she says. "And often, vintage pieces are of better quality. If it's lasted 40 years, it's likely it will last another 40." Visit the Dovetails Decor shop
TheCraftySwirl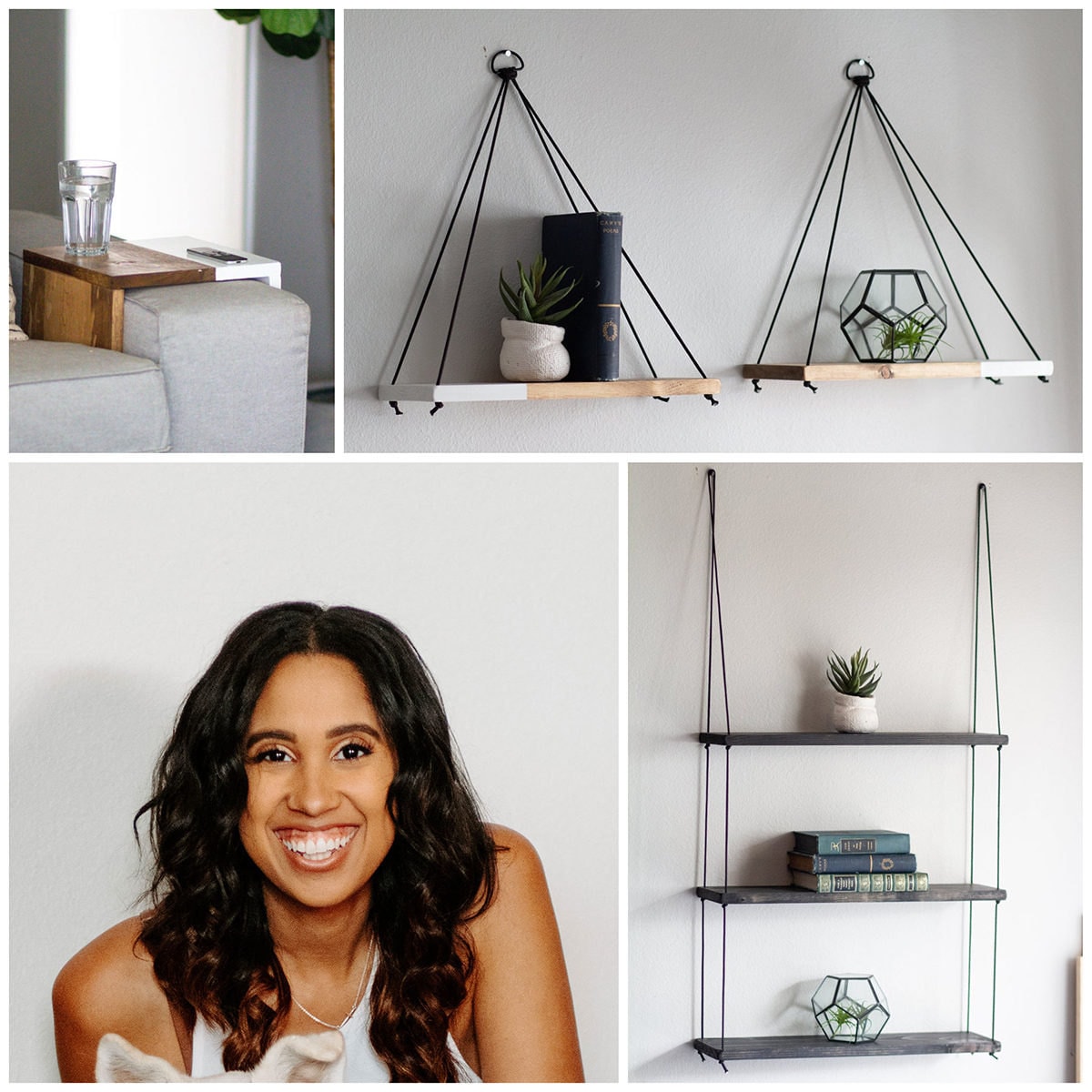 It doesn't take a hefty item—or a hefty price tag—to make a big impression in a room. Just ask Ilana Mayes: The modern, sculptural shelves and home accents in her shop, TheCraftySwirl, add a stylish splash to your space without taking up much real estate, or requiring any fussy installation.
"A lot of our products can be hung in seconds," she says. "In terms of tools, all you need are a hammer and a wide-head nail, hook, or a screw."  That frees up Ilana's customers to focus on filling those versatile shelves—distinguished by their weathered stains, contemporary details (leather straps, cord ropes), and clever features (like pre-fit cutouts for potted plants)—with their most prized possessions.
"I always suggest focusing on what makes you feel comfortable or creative in your own home, whether it's feeling connected to distant loved ones by displaying family photos, or adding a sense of nature and calm by featuring plants," Ilana says. "I think that if you can feel expressive in your home, it translates into every aspect of your life." Visit TheCraftySwirl shop
HangarOne Design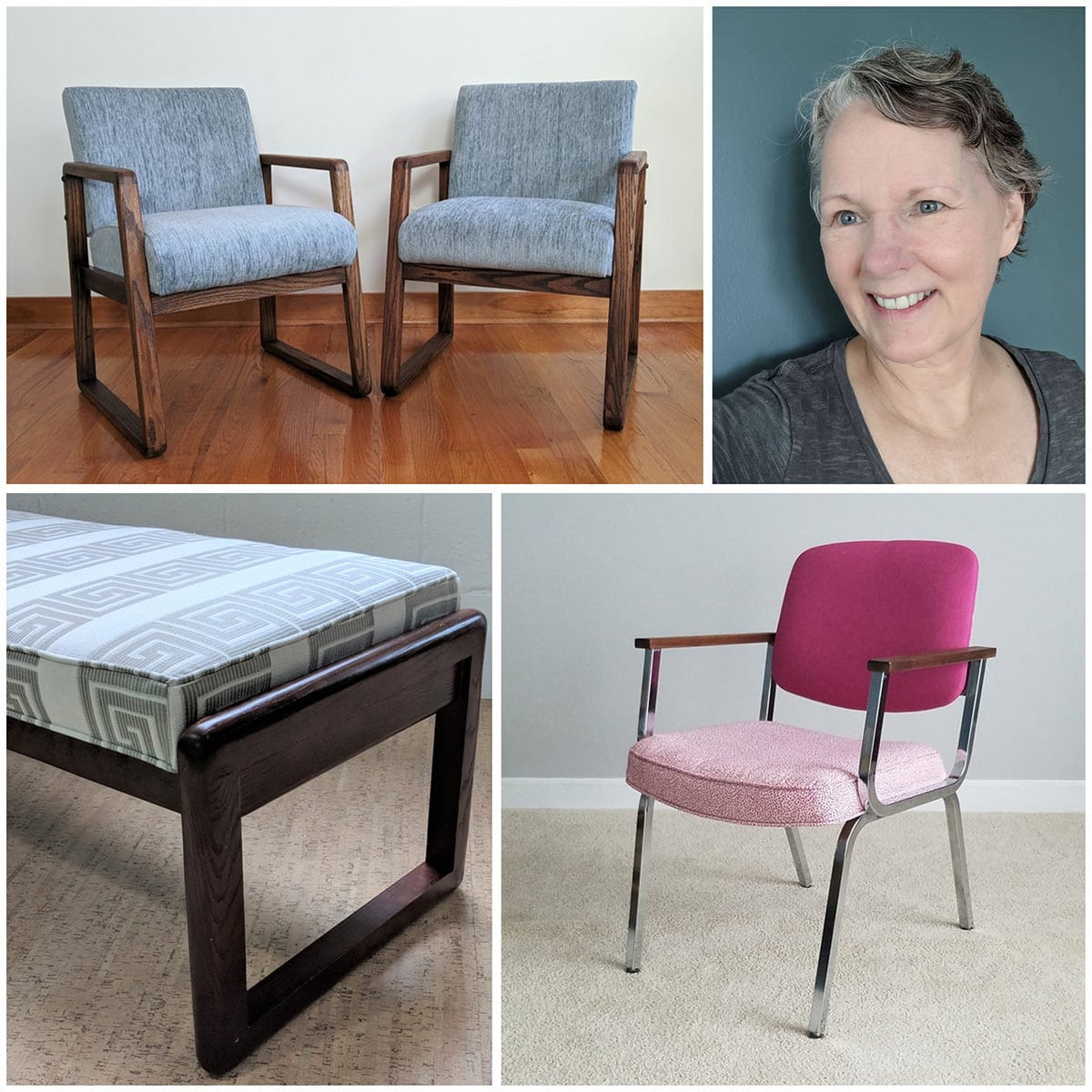 Though you can find just about every variety of chair (swivel, dining, bench, ottoman) on offer in Lynda Bryant-Comstock's HangarOne Design, there's a common thread among them: the artful blend of style and substance. "I love seeing a great-looking piece of furniture, but function is queen," she says. Which is why she's all too happy to take a sturdy, well-made midcentury chair frame and give it a face lift with fresh, modern upholstery. 
The blend of new and old is a winning combination not only for Lynda, but for her customers as well, she says. "I find a lot of my customers are second- or third-time furniture buyers. They've gone through the big-box retailers and are now on the hunt for a piece that will last and bring some charm into their lives." Visit the HangarOne Design shop
What WE Make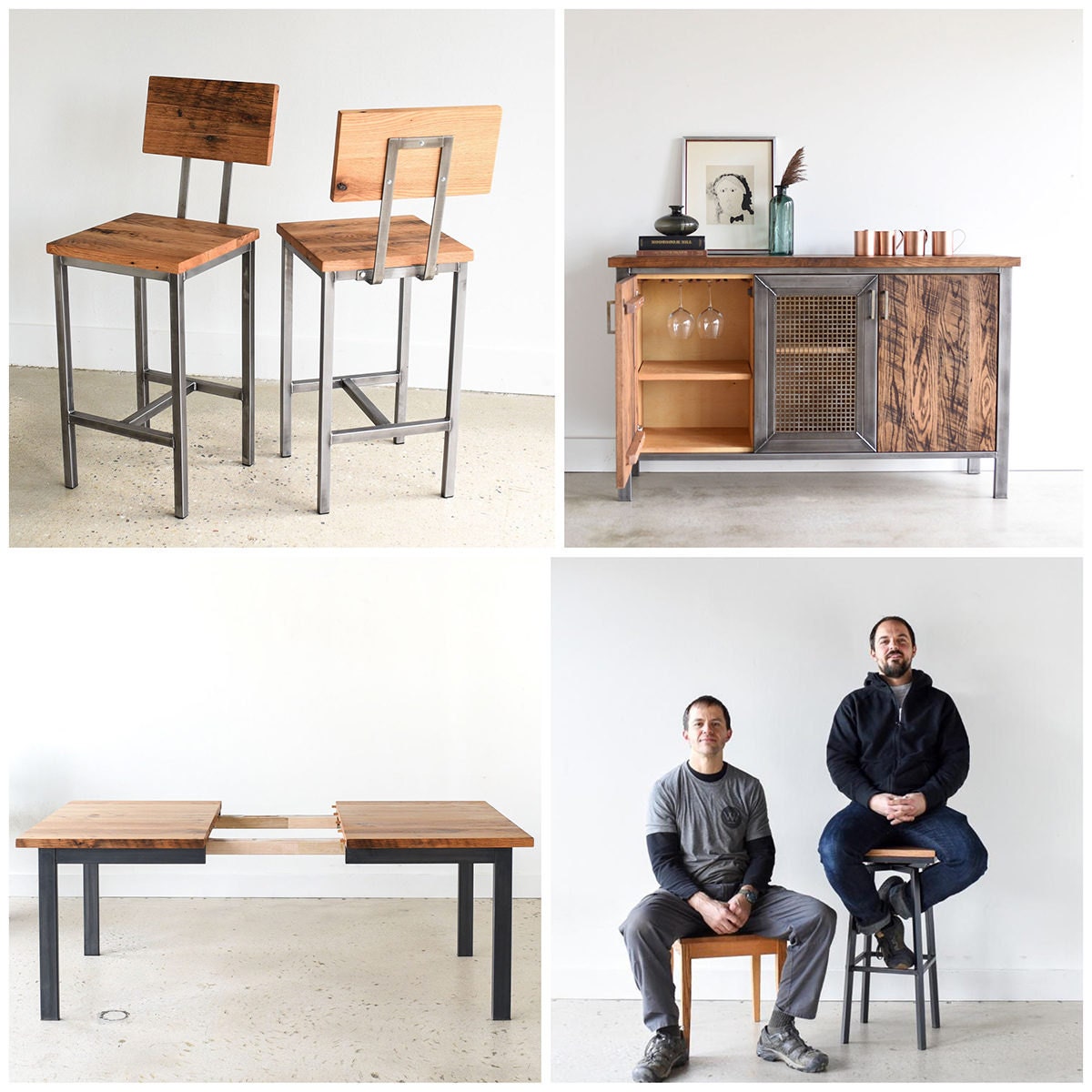 Chicago workshop What WE Make got its start in 2013, when founder Dan Quinn and his wife set out in search of furniture made from reclaimed wood for their new apartment. "All the pieces we were finding were rough and rustic, and we wanted a more refined look," he says. He enlisted his brother George, a furniture-making enthusiast, to create some custom items; after snapshots of George's pieces went up on Facebook, requests from friends started coming in, and pretty soon, the demand was high enough that both brothers quit their jobs to focus on What WE Make full time.
Today, the brothers turn out everything from kitchen tables and pub-inspired stools to vanities and desks, all with a minimalist look and an industrial edge. "Reclaimed wood tells a story and takes our designs to the next level," Dan says. "We are constantly working with suppliers to find barn wood that is consistent with our visual presentation." Maintaining such stringent standards might be a tall order, but the effort is well worth it to Quinn—and to What WE Make's customers. "It's a hell of a lot better to wait for something you will love," he says, "rather than to buy something you will replace in a few years." Visit the What WE Make shop