by Aleksa Brown
In a time of unprecedented challenges, these new-to-Etsy makers persevered and proved that creativity always prevails.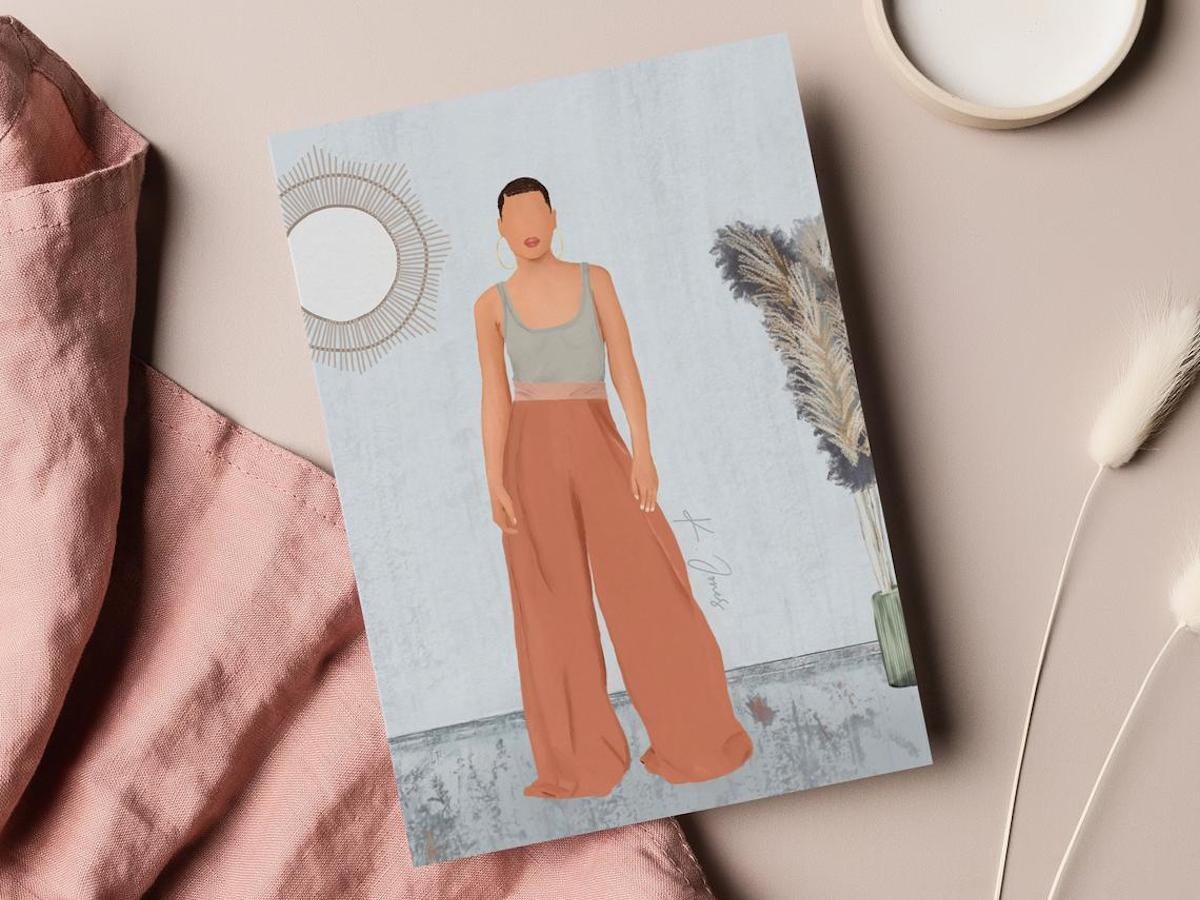 As anyone who's hiked through a seemingly inhospitable stretch of desert can attest, when you take a moment to stop and look around, you won't just find signs of life—you'll find a bounty of beautiful, adaptable living things thriving despite the harsh conditions. Discovering Etsy shops that opened against the backdrop of 2020 is a similar experience: an inspiring testament to the enduring and unstoppable nature of creativity, sometimes in spite of challenges, and also sometimes because of them. Whether you're looking for proof of creative perseverance or adding to your list of independent makers to buy from at a time when supporting small businesses means more than ever, our list of outstanding new Etsy shops won't disappoint. Scroll on to celebrate them all.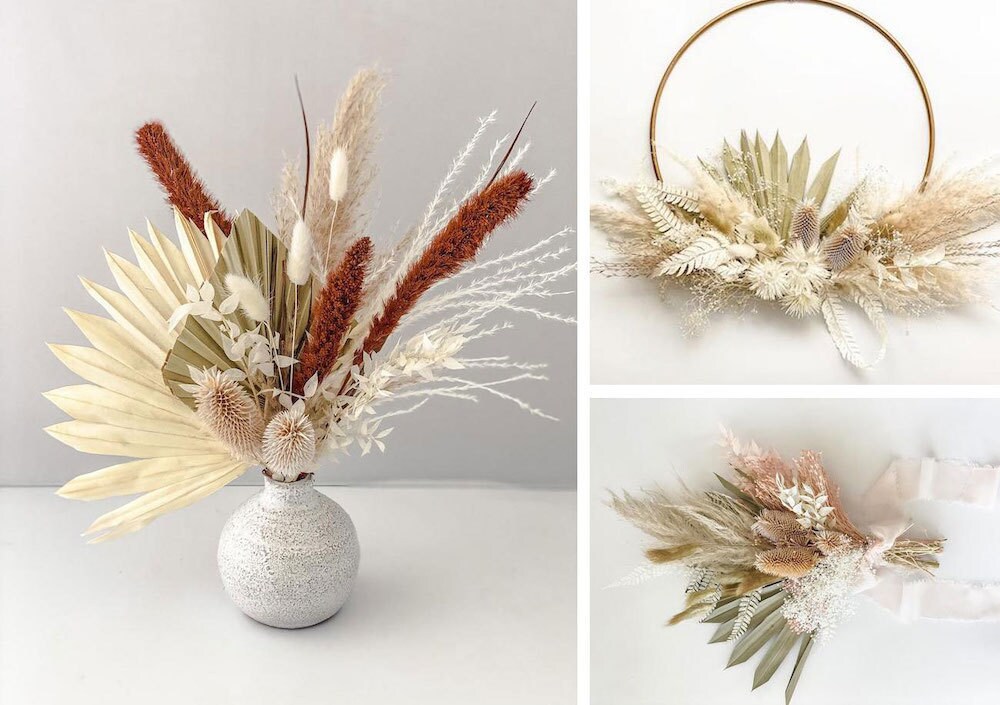 For veteran florist Jenny Ray, opening her stunning dried flower specialty shop Fern + Sunpalm was a clever pivot when her main gig designing fresh arrangements for weddings and events literally dried up this spring. "When Covid struck in March, the wedding industry got hit hard and we had over 70 couples postpone," she says. And so Jenny got creative, translating the botanical trends she saw pre-pandemic (think fluffy stems of pampas grass and loads of dusty pastel blooms) into a new line of preserved bouquets and floral decor perfect for special occasions and everyday moments alike.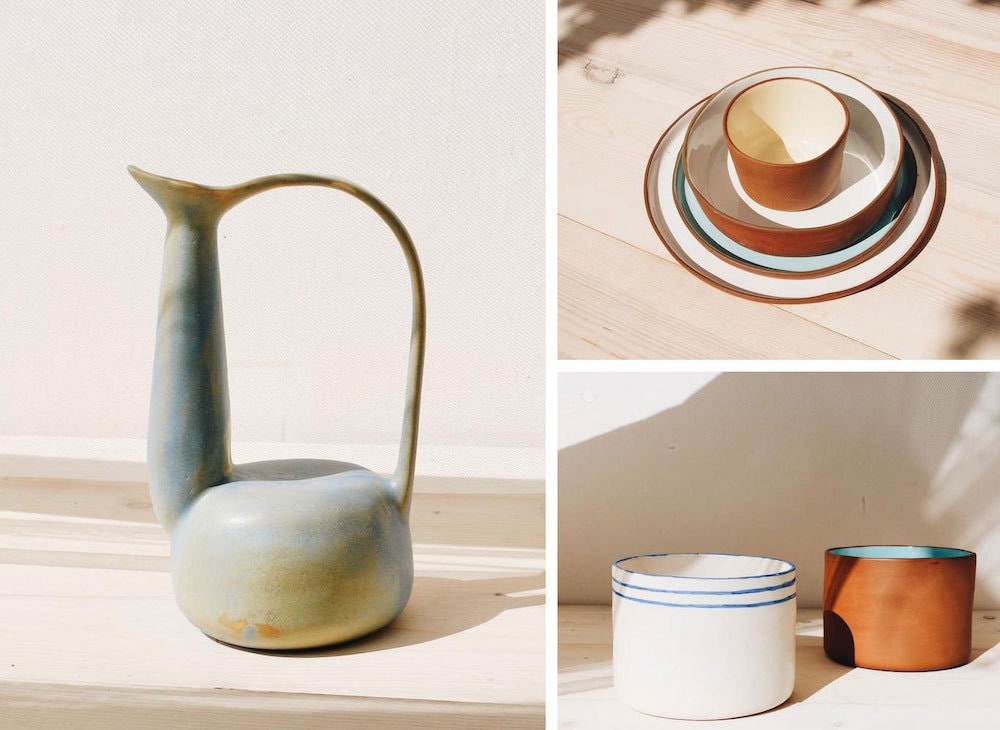 If Epalladio Ceramics' earthy vessels evoke the ethos of ancient civilizations, that's because they're designed to—with each hand-engraved and gorgeously glazed pitcher, pot, and cup born of founder Noufris Papatzanakis' long-held passion for Ancient Greek culture. Over the years, what started as Noufris's hobby researching and re-creating oil lamps and decorative items grew into a full-blown family business, bringing together multiple generations to sculpt and mold Old World–inspired ceramics from their 18th-century studio on the island of Crete. And as of 2020, their wares are reaching a contemporary global audience thanks to their brand-new Etsy shop.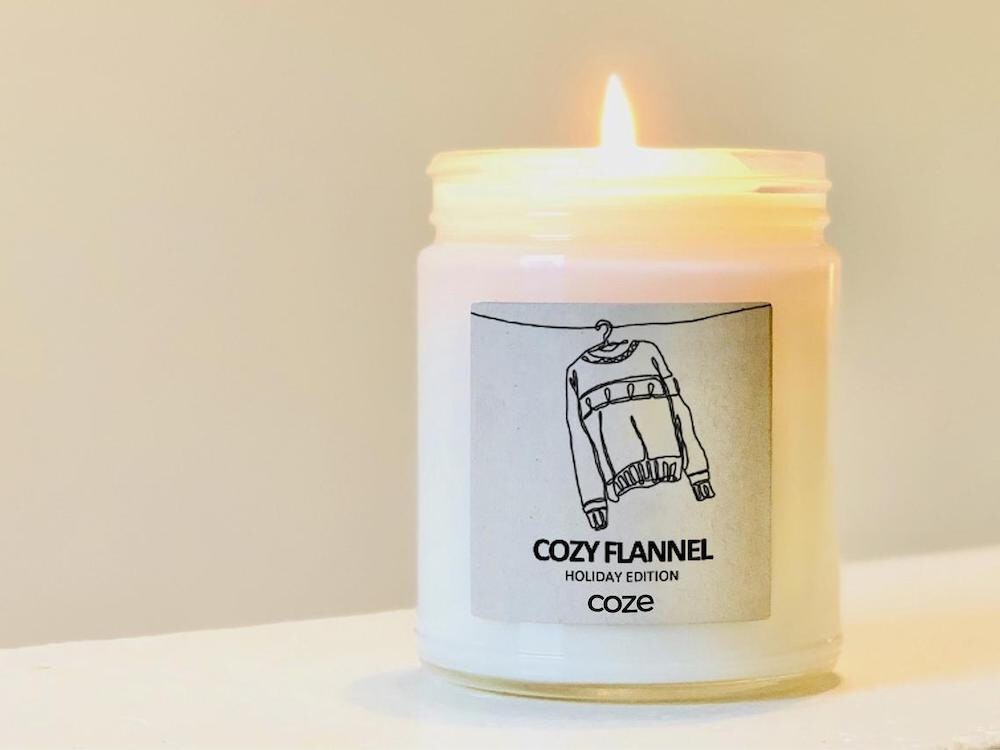 In a year when we're all searching for ways to keep cozy and create hygge vibes at home, the scented soy wax candles from Kayleigh Miller's new shop, Coze Handcrafted Comforts, offer a surefire way to do just that. The best part? Kayleigh loves making her eco-conscious creations (which come in comforting, cleverly named fragrances like Cozy Flannel and Cocoa Cashmere) as much as her customers love burning them—a discovery she inadvertently made a few years ago while working on some DIY gifts. Kayleigh says: "I enjoyed the craft of it so much that I haven't stopped making them since!"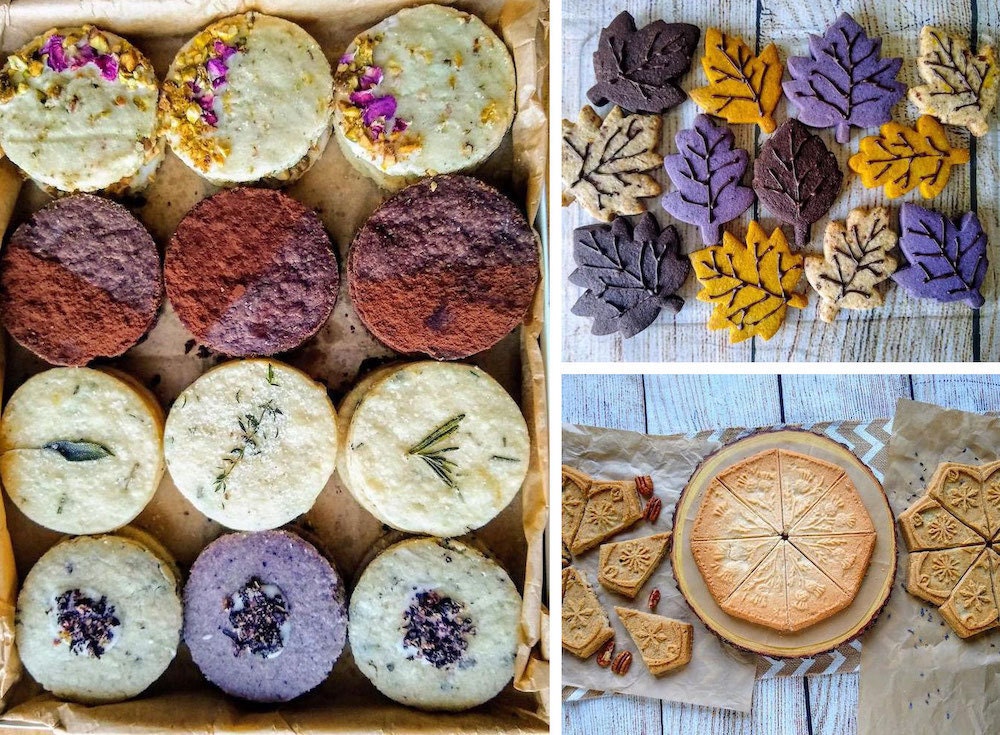 Coated with specks of pistachio and rose petals, drizzled with blueberry lavender frosting, and dipped in rich chocolatey goodness, the delightfully decorated desserts in Flore and Wes Foley's shop, The Chocolate Tortoise, have quickly become a hot commodity—and it's easy to see why. Send a delicious care package to a faraway friend, or curate a custom box of treats to suit your own personal palate and prepare to be wowed. In the words of one satisfied, satiated shopper: "These were some of the best cookies I've ever had."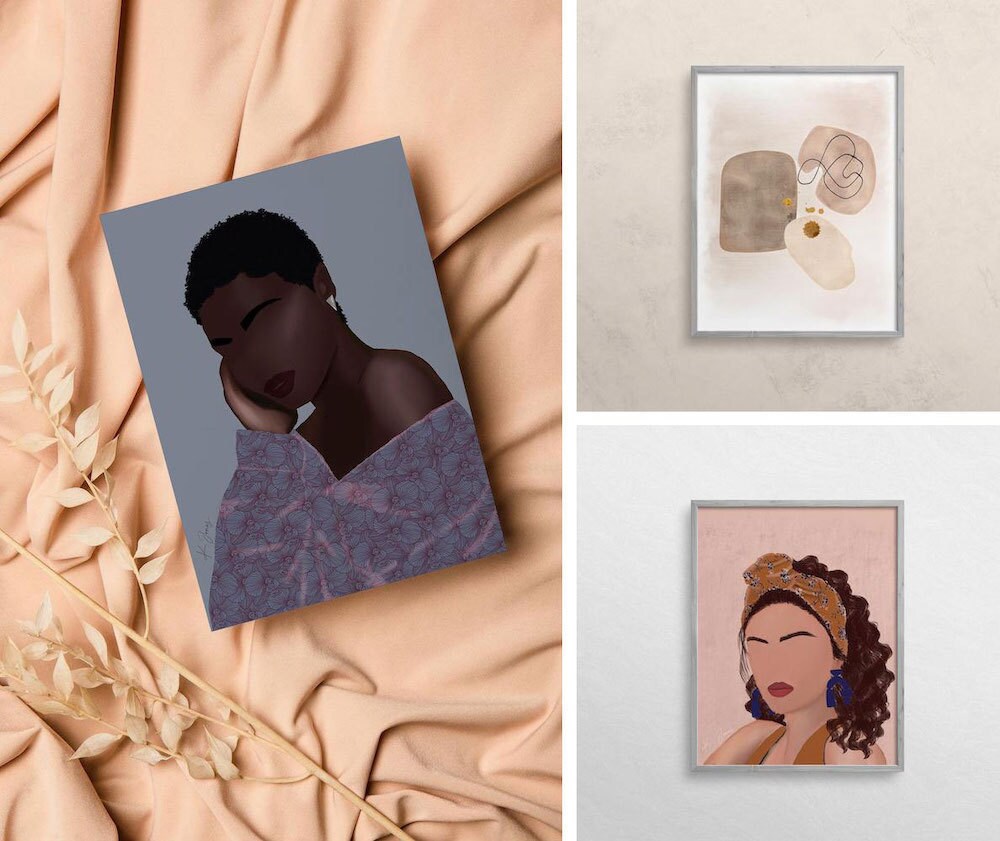 The dazzling and diverse chorus of women portrayed in Kendra Jones's collection of colorful prints exude a sense of power, confidence, and courage—which is fitting considering that launching her shop, K. Jones Prints, was in itself an act of bravery. "My love of art began at a very young age," she says. "But I didn't get the nerve to release my work until Covid hit and I was left without steady income." That leap of faith mirrors the fearless spirit embodied in Kendra's confident subjects, and taking the plunge to follow her passion has paid off. "I had nothing to lose; so far, it's been a beautiful new journey," she says.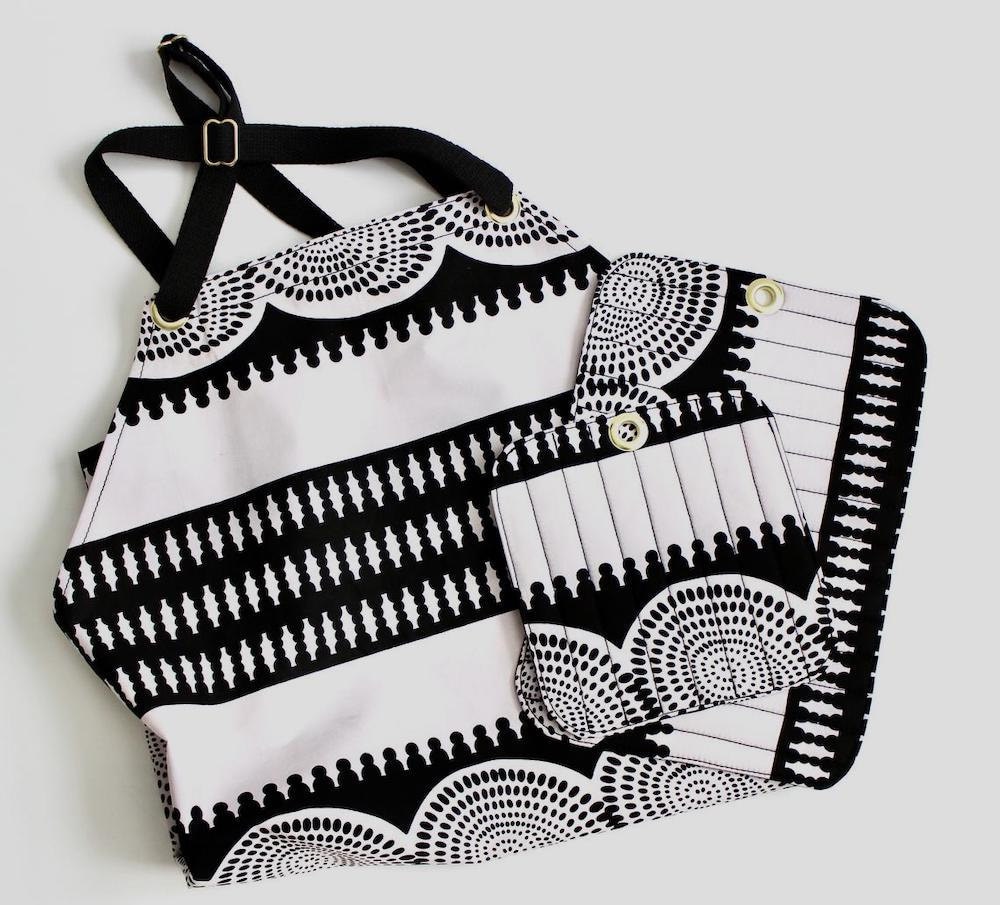 Kenya Stanfield comes from a long line of seamstresses, so it was no surprise when the Mary Elizabeth Home founder cut the ribbon on her very own line of hand-stitched home goods earlier this year. Featuring eye-catching patterned planters and aprons so cute you'll want to keep them on post-baking sesh, Kendra's collection speaks to the many indoor interests we've all indulged in 2020, from succulents to sourdough. And while the brand is rooted in the family tradition of sewing, Kenya adds her own fresh spin by using some fabrics that showcase her original art prints.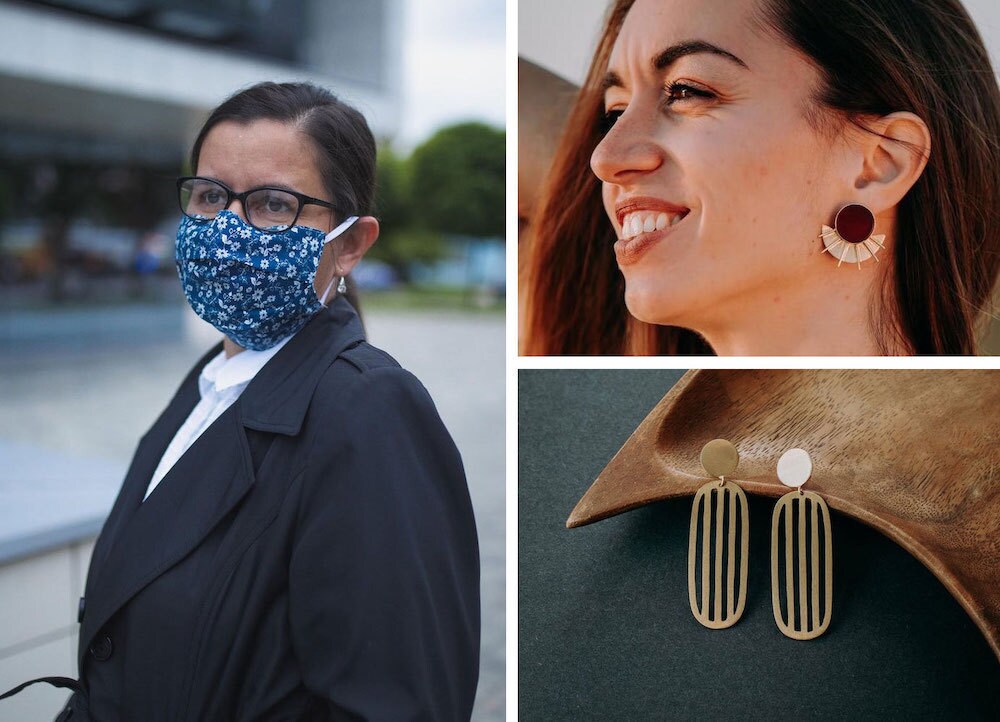 At the beginning, sleek and stylish brass jewelry was the main focus of Marina Jurcevic's shop, Polka Dot Circle. "Most of my pieces were inspired by trips through Europe and Asia," she says. But when travel restrictions took effect earlier this year, Marina felt called to create something completely different. "Everybody was talking about the shortage in masks, so my boyfriend and I bought a sewing machine and began watching YouTube tutorials," she says. Both novices, it took them seven hours to create their first face-covering prototype, but as demand increased, so did their skill sets and production capacity—so much so, that they were even able to train and hire friends. "I was grateful to be able to help the community and also happy to help my friends who lost their jobs," Marina says.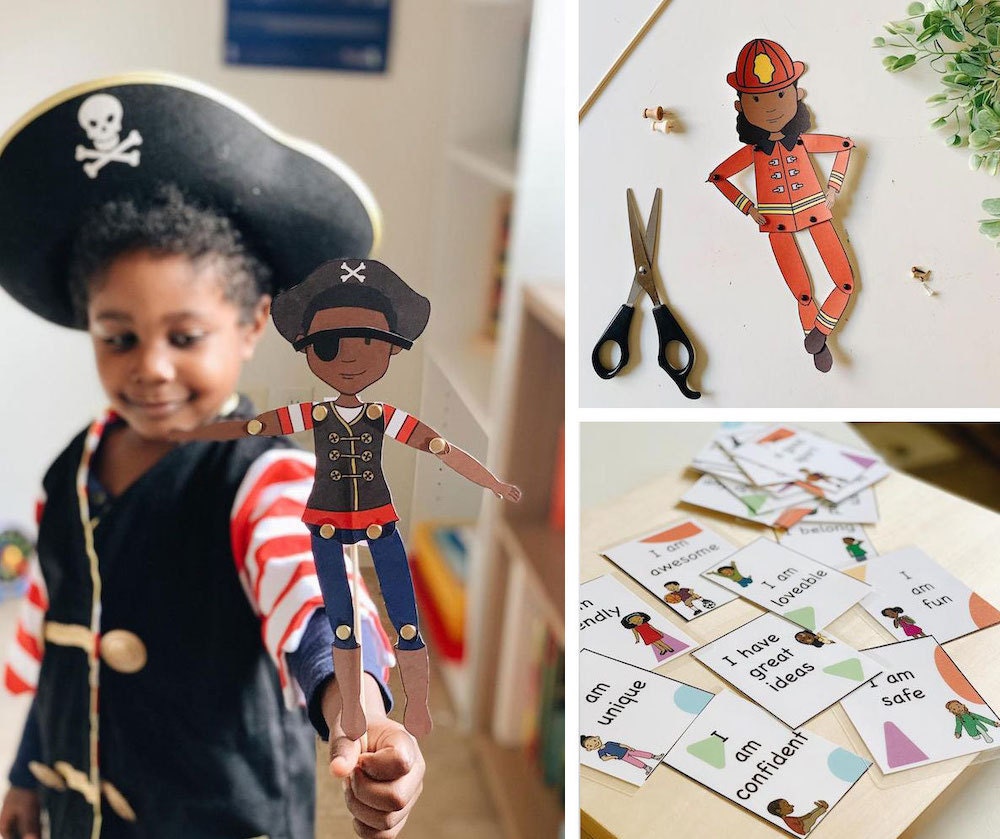 As any parent of a virtual learner will tell you, play is fundamental for a child's development; for illustrator Shaina Adams of kids' activity shop Paper Play + Wonder, representation is equally important. That's why Shaina founded her line of inclusive, illustrated coloring book pages and paper dolls, drawing upon her skills as an artist and storyteller. "As a mother of three African-American kids, I felt a drive to create something for my children and children like them, who were unaccustomed to seeing their likenesses in their toys," she explains. "One of my greatest joys when I launched my shop was to have my children come in, glance at my prints, and ask 'Oh! Is that me?'"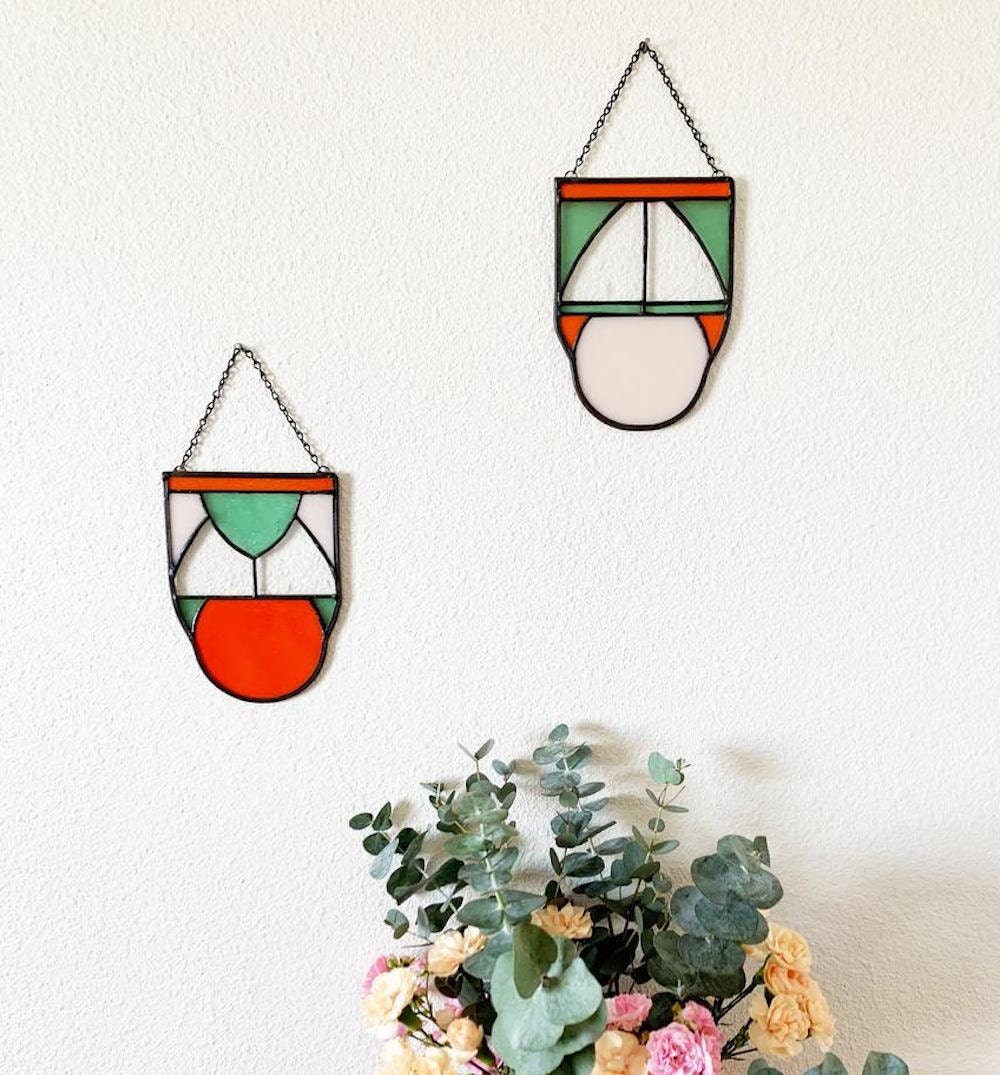 We don't mind admitting it was love at first sight when we stumbled across the simple, vibrant stained glass suncatchers in Caitlin Willhoite's shop, TeHaus. But for the Texas-born maker, falling for her chosen medium took a little longer. "I'd always thought of stained glass as being reserved for churches and lamps," she says. Luckily for fans of modern minimalist decor, Caitlin changed her mind in 2016, when the stained glass windows in her Seattle 'hood prompted her to buy a DIY kit and start tinkering. The result is her recently launched collection of Southwest-meets-Bauhaus suncatchers—which have been a bright spot in a dark year. "Having this hobby to focus on has given me something to look forward to when things start to seem bleak," Caitlin says. "I'm extremely grateful to everyone who takes time to look at my art and I hope it provides them with a little joy as well."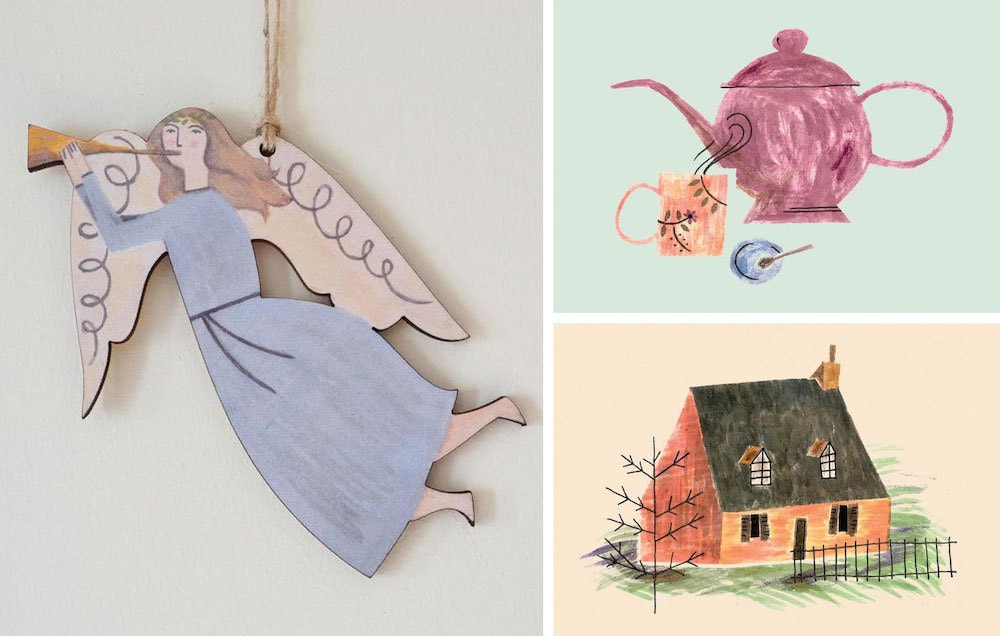 "Drawing and creating has always been my thing," says UK-based illustrator and recent art school grad Jessica Kopetzki, who uses a mix of traditional media including gouache, acrylic, and ink to bring each of her charming, personality-filled works to life. "Being on the autism spectrum, images are easier for me to understand," explains Jessica of her impulse to create. "Visuals are my preferred method of communication." We suspect many of her buyers may agree: Since her shop opened earlier this year, Jessica's best-selling postcards have provided shoppers all over the world with a beautiful way to keep in touch with loved ones near and far.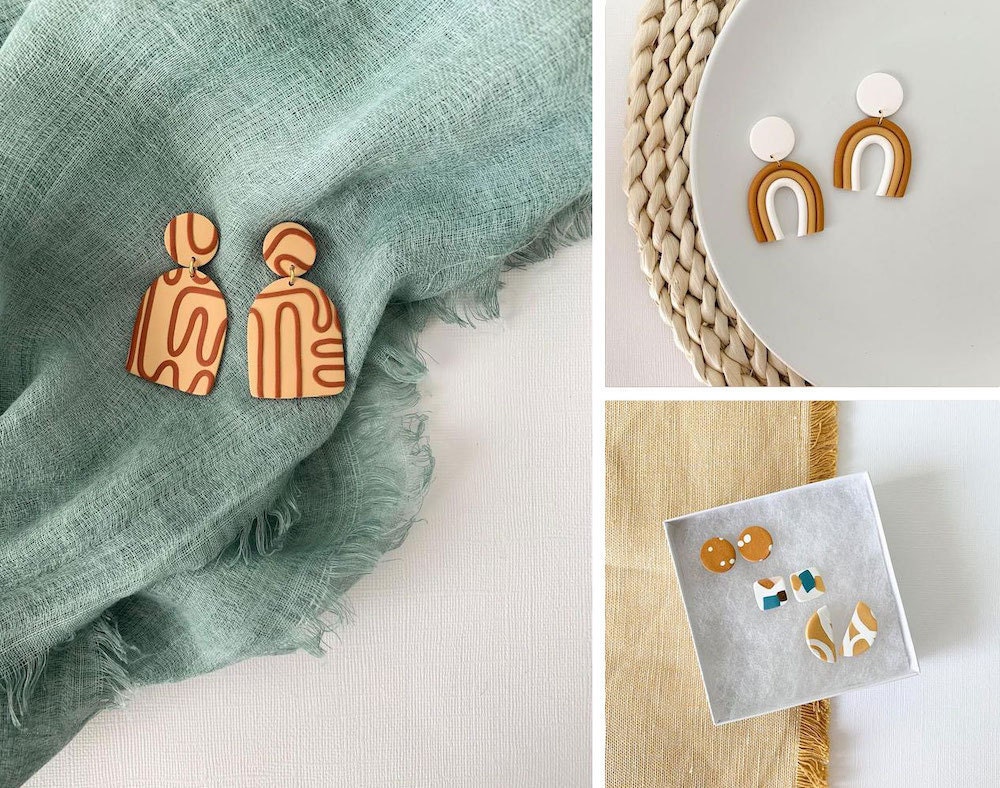 If there's one accessory that feels especially 2020, it's a pair of video call–ready statement earrings to dress up your at-home look—and the whimsical, polymer clay designs in Kylie Saunders's shop, Silver Tuna, are more than up to the task, with their telegenic textures and trendy motifs (terrazzo, anyone?). So it's perfect timing that she opened when she did, given that starting her own business has been a long time coming. "I've wanted to have an Etsy shop since I was in high school over 12 years ago," she says. "Etsy has helped me continue my creativity and pursue my dreams!"