From craft beer glassware to personalized dopp kits, we've rounded up one-of-a-kind presents to suit every taste.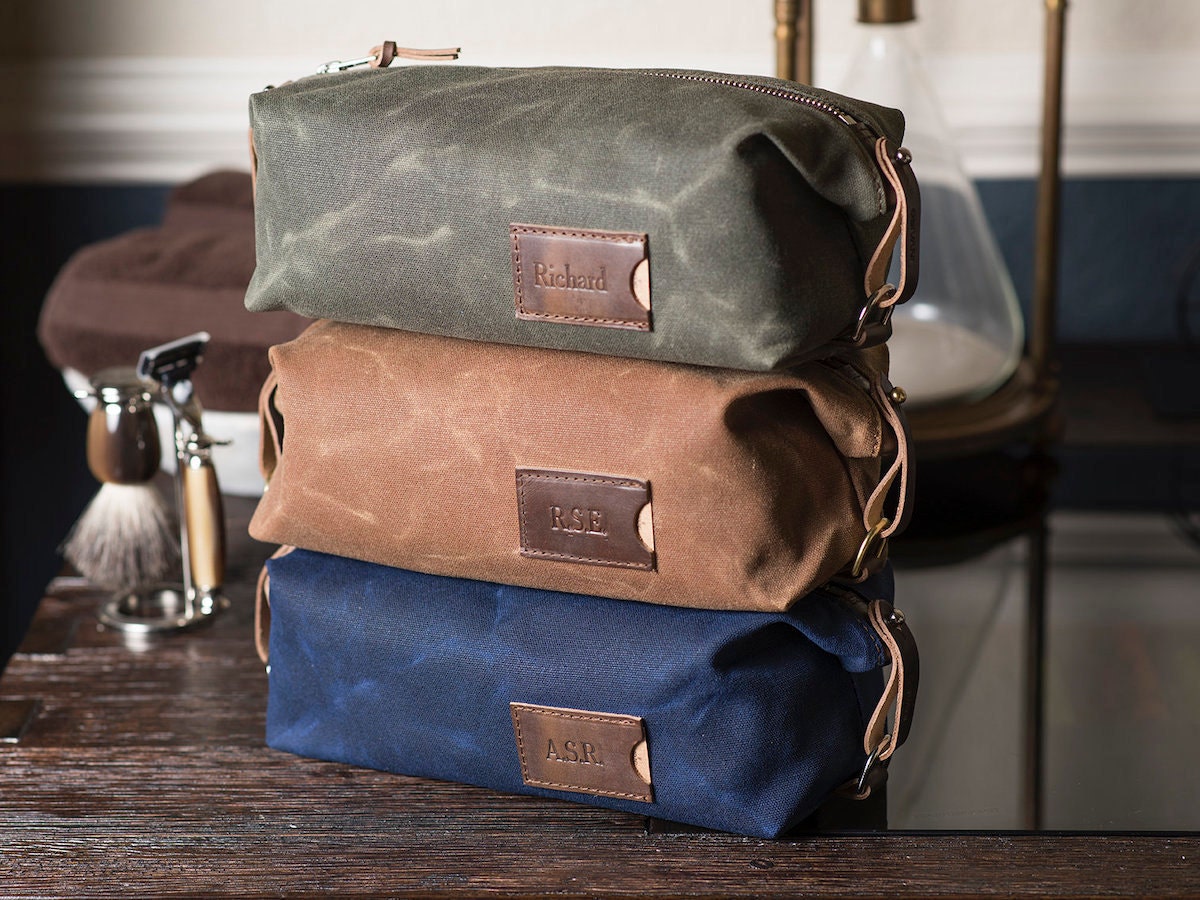 When it comes to giving thoughtful, unique gifts that stand out from the pack, over the years we keep coming back to a few go-to shops whose tailor-made goodies always seem to leave their lucky recipients ooh-ing and aah-ing in delight. Read on to browse some of our favorite guaranteed-to-please, gift-ready finds and meet the makers behind them—and don't forget to bookmark their shops for the next time you need a special something for any special someone who appreciates quality artistry and clever design.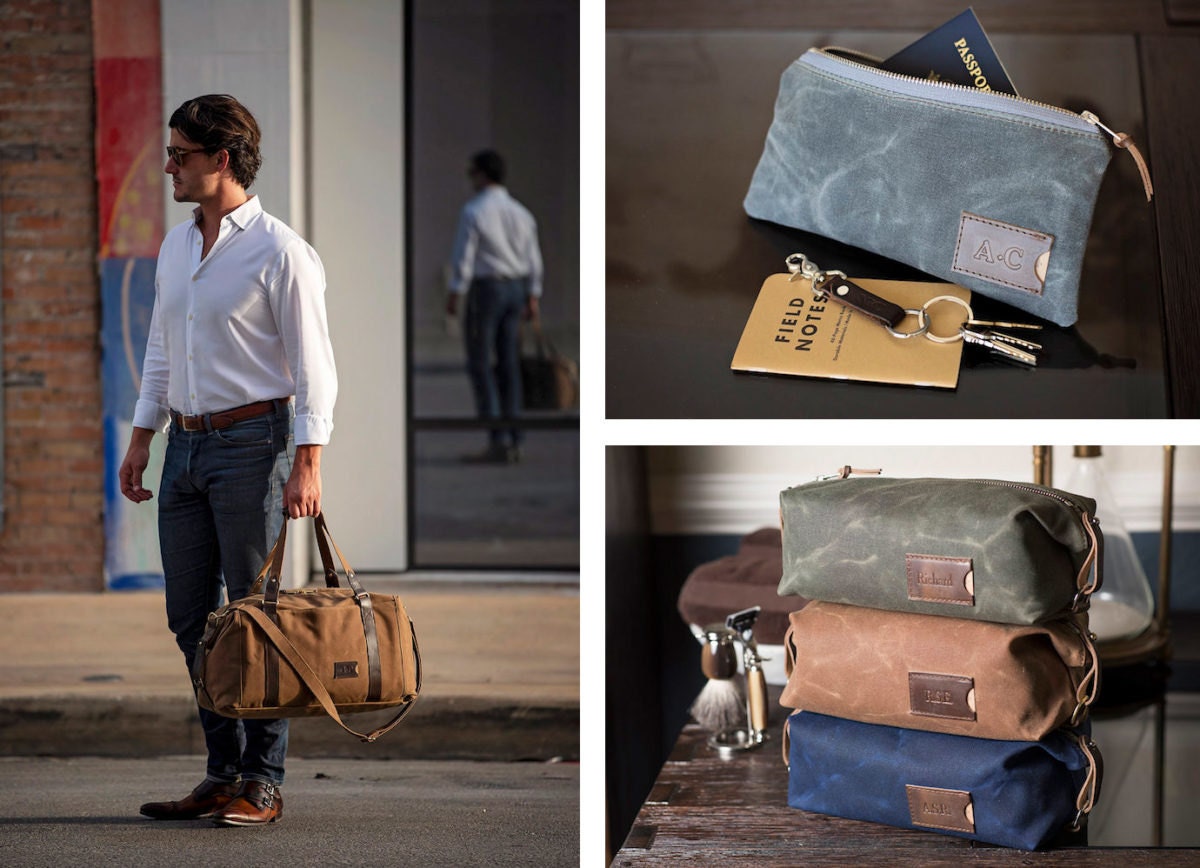 With their classic weekend bags and travel totes, perennially popular dopp kits, and pouches perfect for storing passports, Clark & Taft Crafting Company is a one-stop shop for travel lovers. From her Austin, Texas studio, Bulgarian-born designer Silvia Nikolov fashions her durable line from handpicked rolls of heavy waxed canvas and leather, skillfully marrying form with function. And thanks to thoughtful touches like waterproof linings, detachable straps, and a plethora of personalization options, her products are as practical as they are aesthetically pleasing. "We merge old-school craftsmanship with the demands of today's lifestyle," says Silvia. "It's all in the details."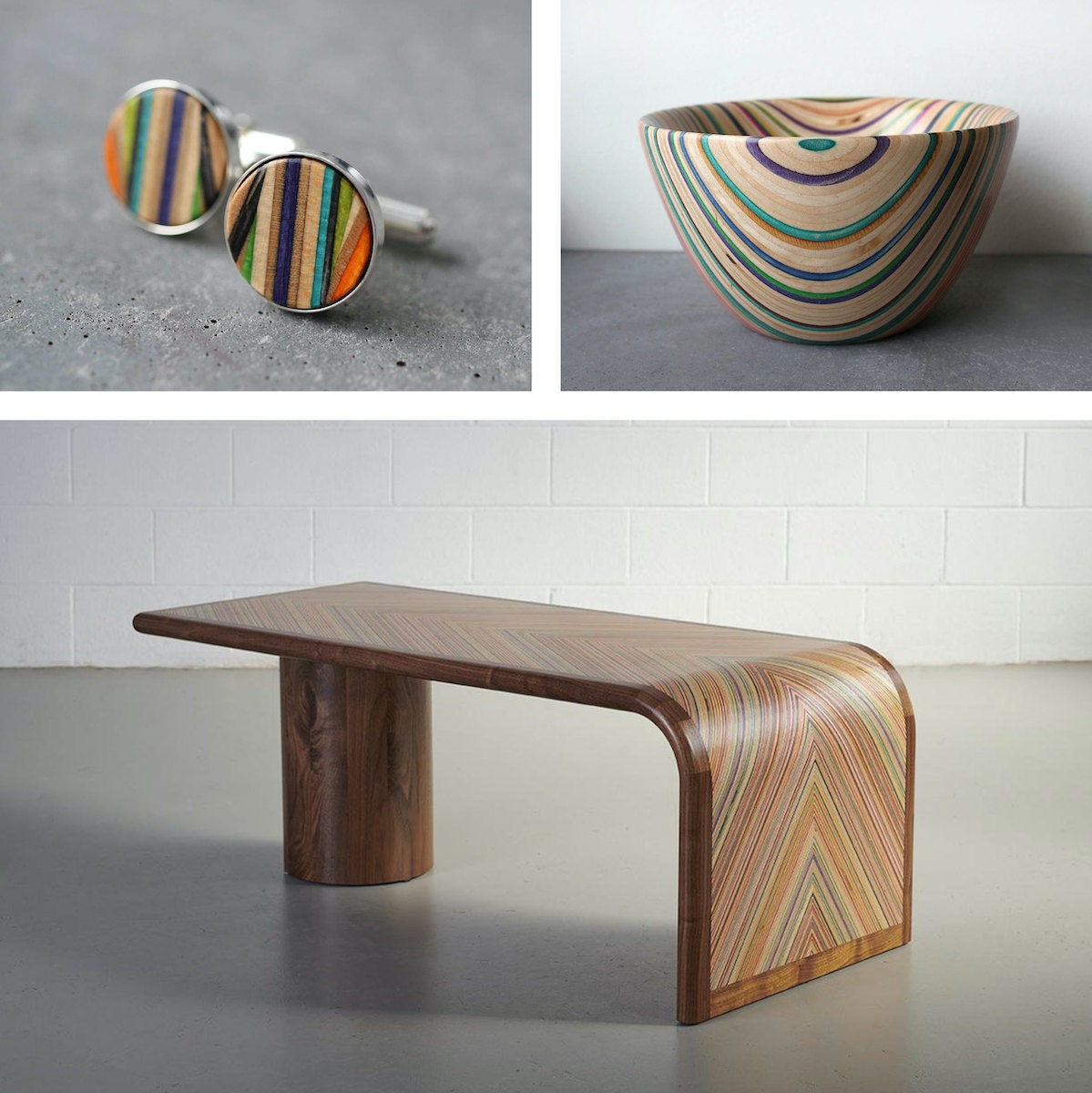 When it comes to design gifts, there are pieces you love for their aesthetic, pieces you love for their backstory—and those all-star finds that deliver on both. Every one of the upcycled creations from award-winning studio AdrianMartinus hits that (very) high mark. The Alberta, Canada–based trio of woodworkers (brothers Adrian and Martinus Pool, along with Anne Tranholm) fashions all their items from reclaimed skateboard wood rescued from the scrap heap. "Our design approach has always been influenced by figuring out what we can do with what we have," says Martinus. And there aren't many limits on what they can do, as evidenced by their array of offerings. From sculptural tables and stately credenzas to elegant dishware and even vibrant jewelry, their knockout designs are surefire conversation starters—which is a priceless gift in and of itself.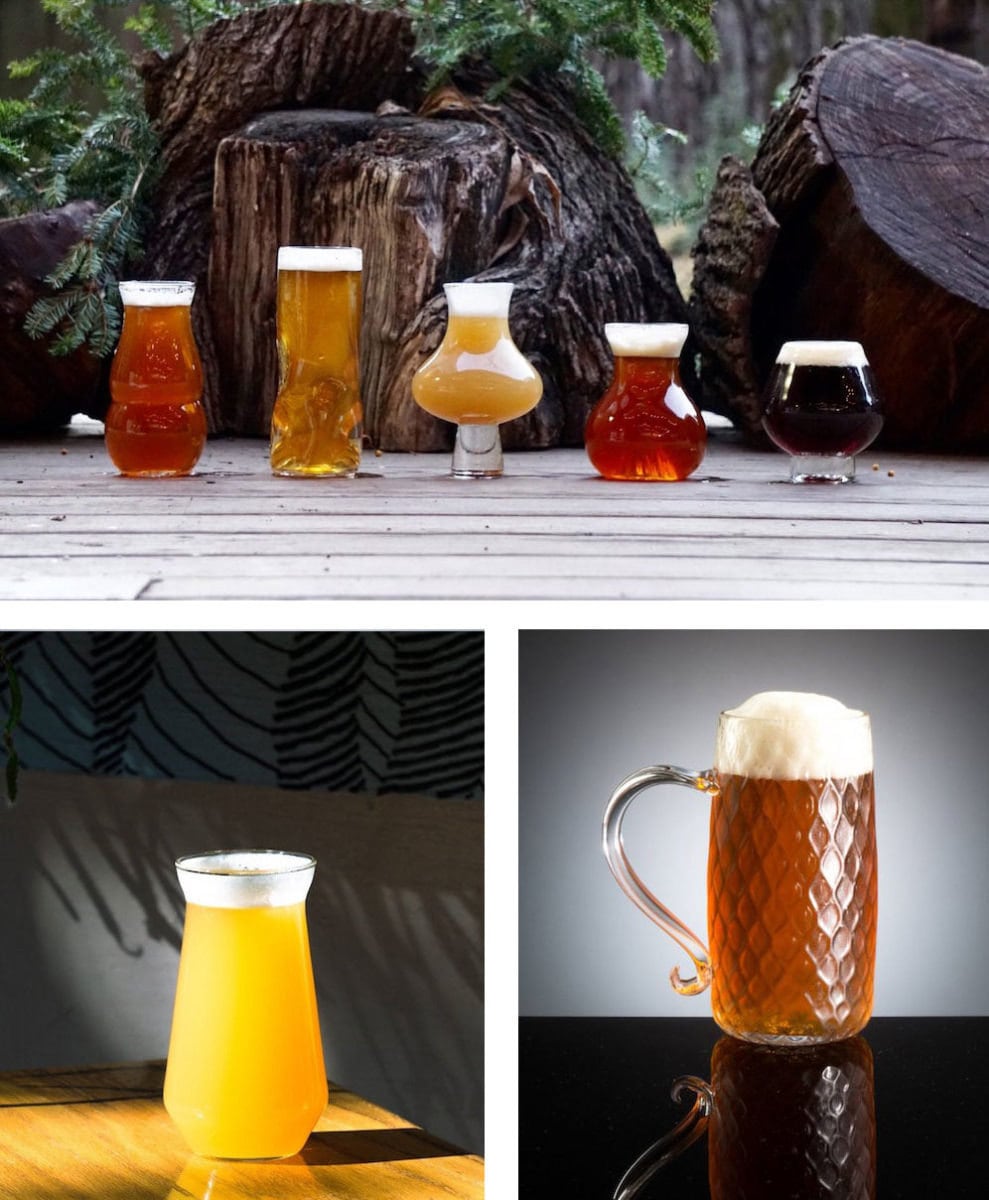 Just when you think you've run out of clever libation-related gift ideas for your favorite beer buff, enter the Pretentious Beer Glass Company. Founded by university-trained glass sculptor and craft brew enthusiast Matthew Cummings, this shop features an extensive lineup of specialty glassware designed specifically with craft beer in mind. Think dedicated vessels for hoppy, aromatic, and malty beers, as well as traditional ales, all sold individually or in ready-to-wrap sets. And if you happen to find yourself in the greater Knoxville, Tennessee area, don't miss a chance to swing by Matthew's operation in person, where you can see the glassblowing team at work and cap off the experience with a pint from the brewery Matthew opened next door.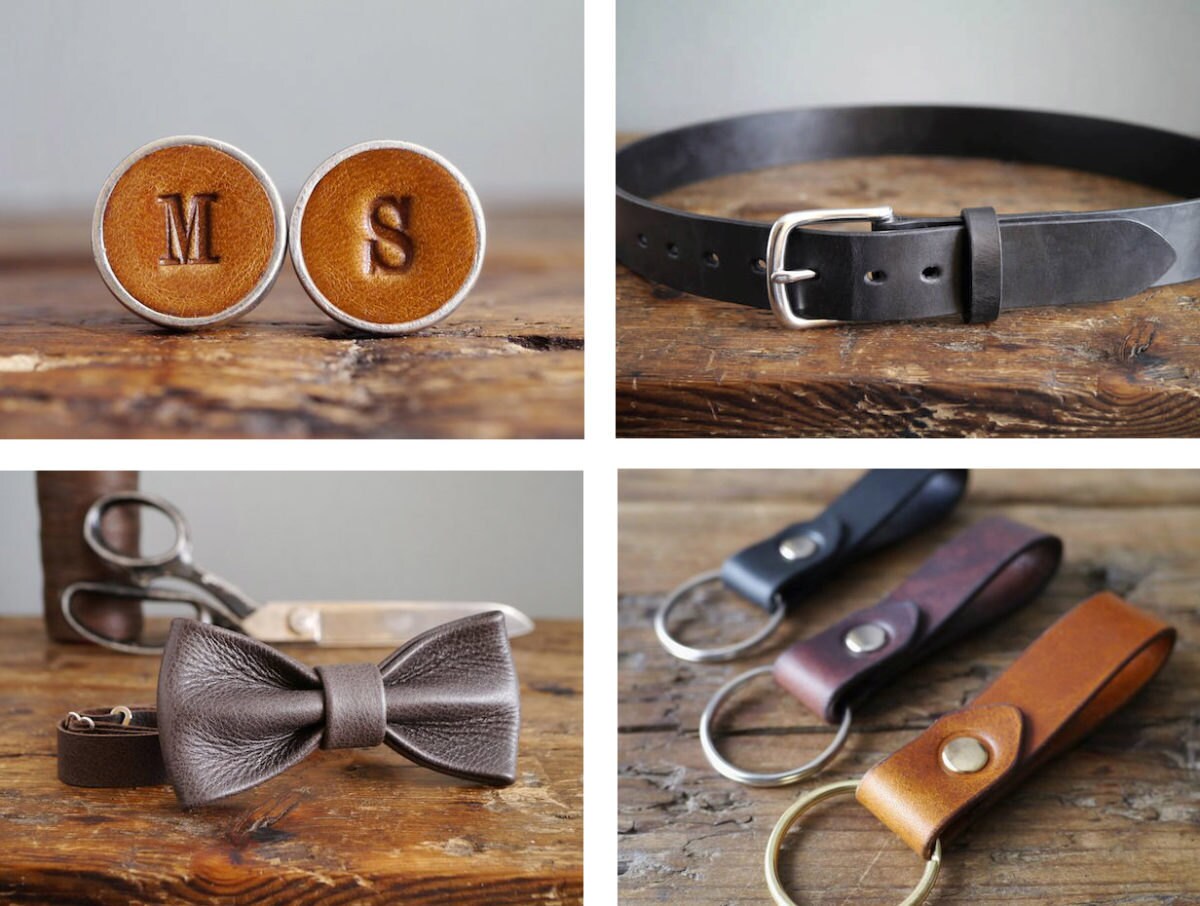 "I design my pieces to be simple, clean, and timeless," says Cheltenham, England-based leather accessories designer Kingsley Thompson. And for the style-savvy gent behind Kingsley Leather—which boasts a beautiful selection of personalized leather cufflinks, dapper bow ties, supple belts, and sleek wallets—the ultimate product test is decidedly personal. "For my core range I stick to what I know best, and that's things I would use or wear myself," explains Kingsley, who relies on choice materials and time-tested techniques to produce his hardworking, hand-stitched line. In Kingsley's own words: "Everything is built to last."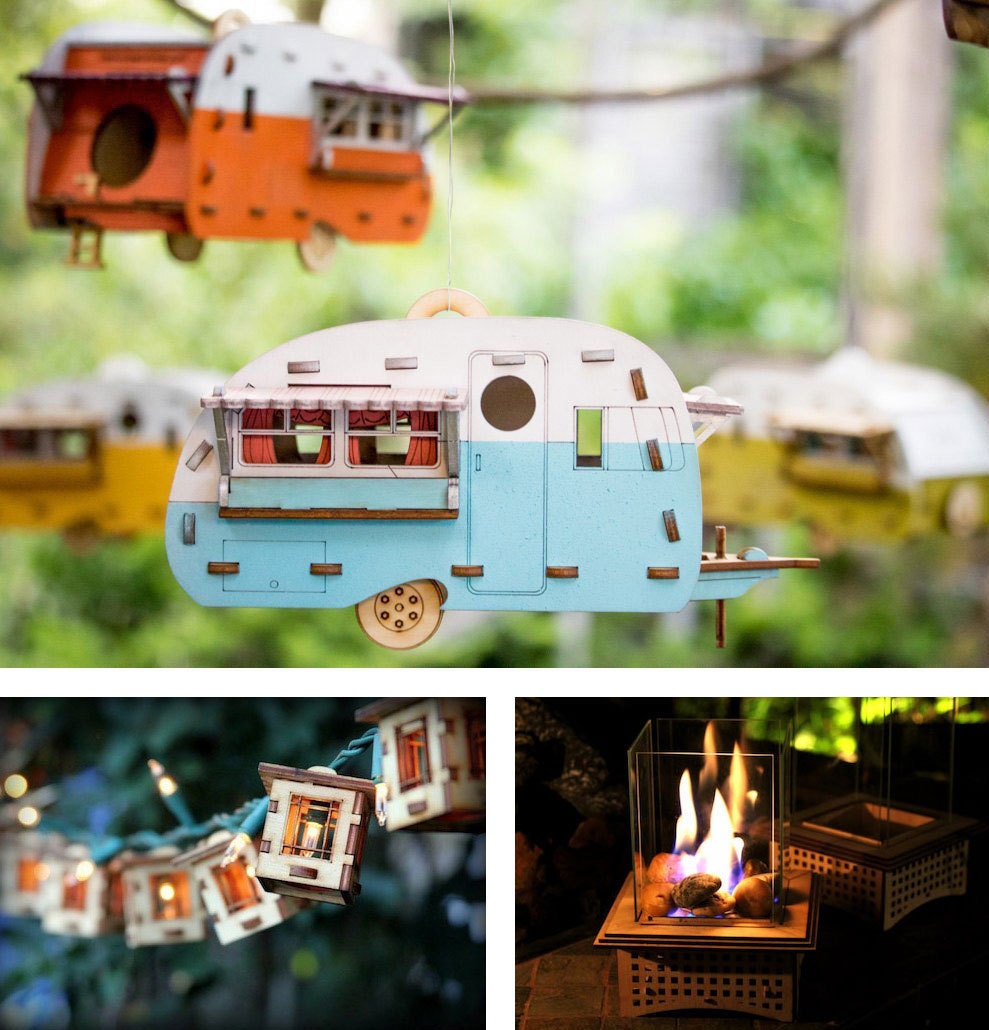 Whether it's a paint-it-yourself birdhouse shaped like a tiny vintage camper or a cheerful string of patio lights boasting bungalow-inspired lanterns, the original laser-cut kits from One Man, One Garage all come with a built-in bonus feature: togetherness. From their garage-turned-workshop in Nashville, Tennessee, friends and business partners Marcus Williams and SJ Stone fabricate DIY kits designed to be enjoyed—and assembled—in the company of others. "We design a gift, but that's just one piece of the puzzle," explains Marcus. "The other piece is the quiet time, where people can sit down and make something together. We love the idea that you're gifting some of your time in addition to thoughtfully finding a perfect, unique item."
Editor's note: This previously published post has been updated with fresh product picks for 2020.